TLFL reader event
I am pleased to announce that the TLFL reader event will take place at the Green Room in The Wigmore at The Langham Hotel London on 21 November. Paul, Claudio and I should all be there plus Mrs B if she makes it in time from the airport! We were going to have Roving Reporter too but couldn't think of a suitable disguise for him!
As the venue has a capacity limit, we will be issuing tickets which will also give you entry into the prize draw which includes business class flights to British Airways newest destination Antalya in Turkey and a pair of TrueConnect true wireless headphones worth £150. Tickets to the event will be available by the end of this week, so stay tuned for further news.
BA free Wifi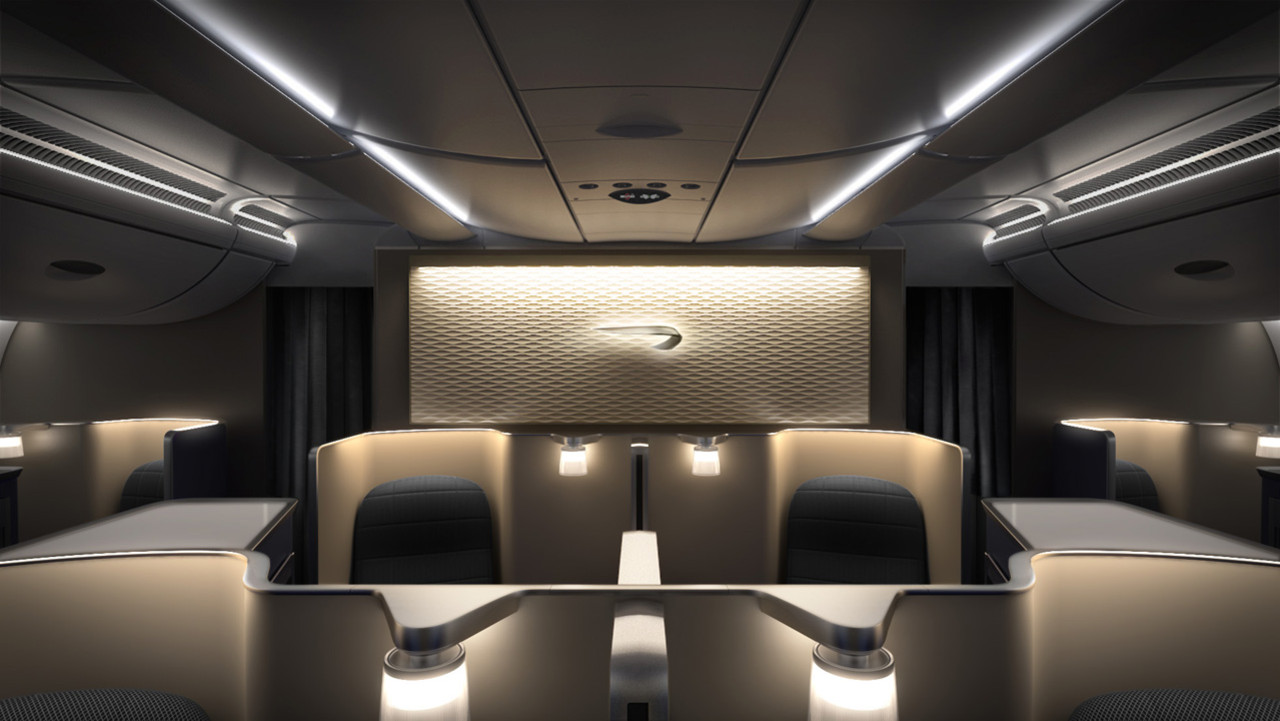 Airlines are gradually catching up with the rest of the world and beginning to give out free wifi. I predict within a couple of years all airlines will have a certain amount of free WiFi, at least in the premium cabins. BA has recently been trialling free wifi for First class passengers. I personally think that no airline should be charging first passengers for Wifi. It sounds like the trial was a success and BA will be introducing free Wifi on all flights for first passengers. As yet we don't have an introduction date but I would assume it is fairly soon. Stay tuned for more details…
BA Club Suite door issue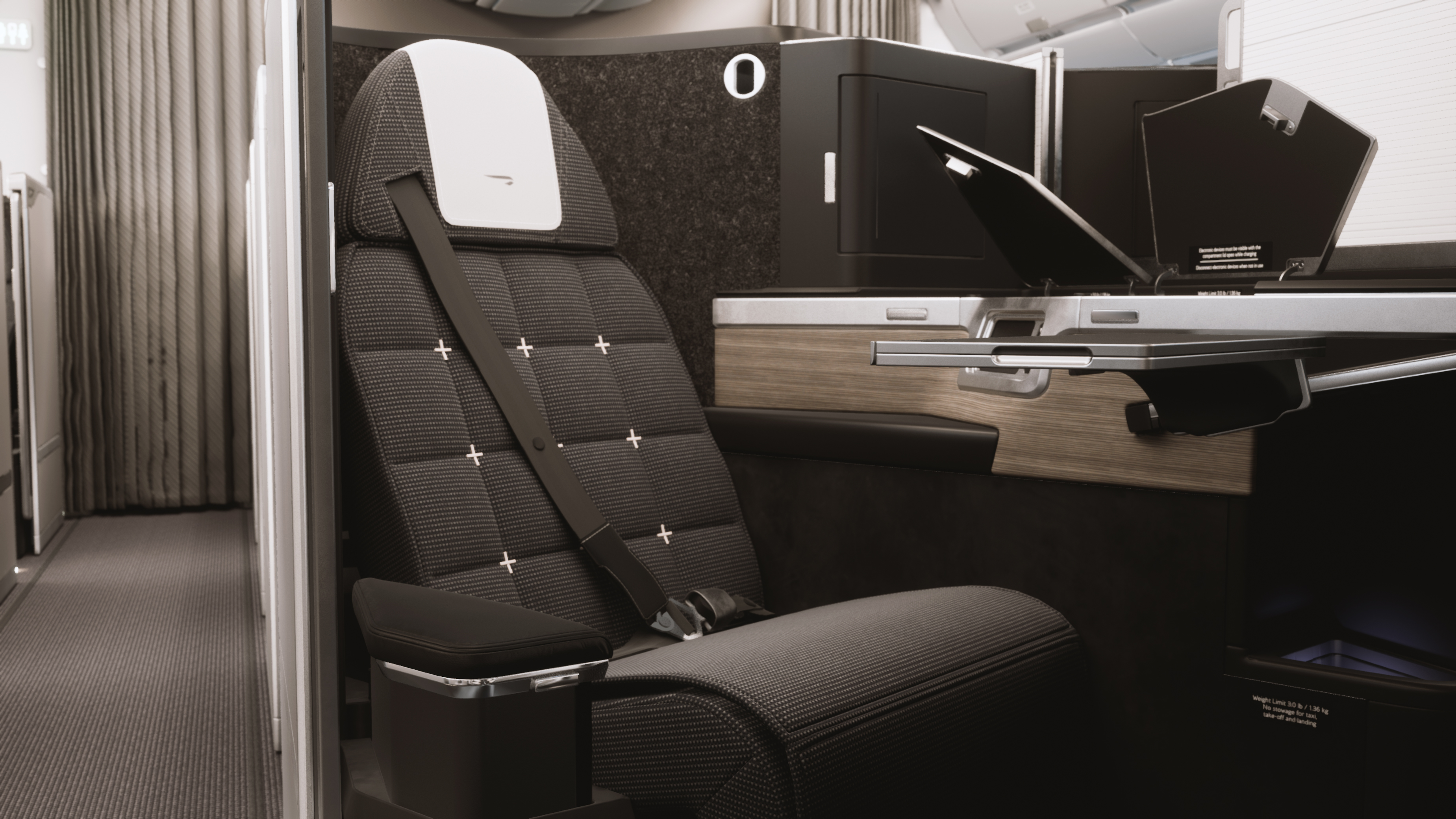 Up until now, BA seemed to have got off fairly lightly from any teething issues with their new Club Suites compared to Virgin who had a couple of launch issues with the table and lights.
For obvious reasons, the Club Suite has an emergency handle to exit the suite quickly in an emergency. Despite the fact that it is clearly labelled – for emergency use only, it seems that passengers have been merrily pulling the handle just to open the door normally! (I swear some people leave their brains behind at check-in!).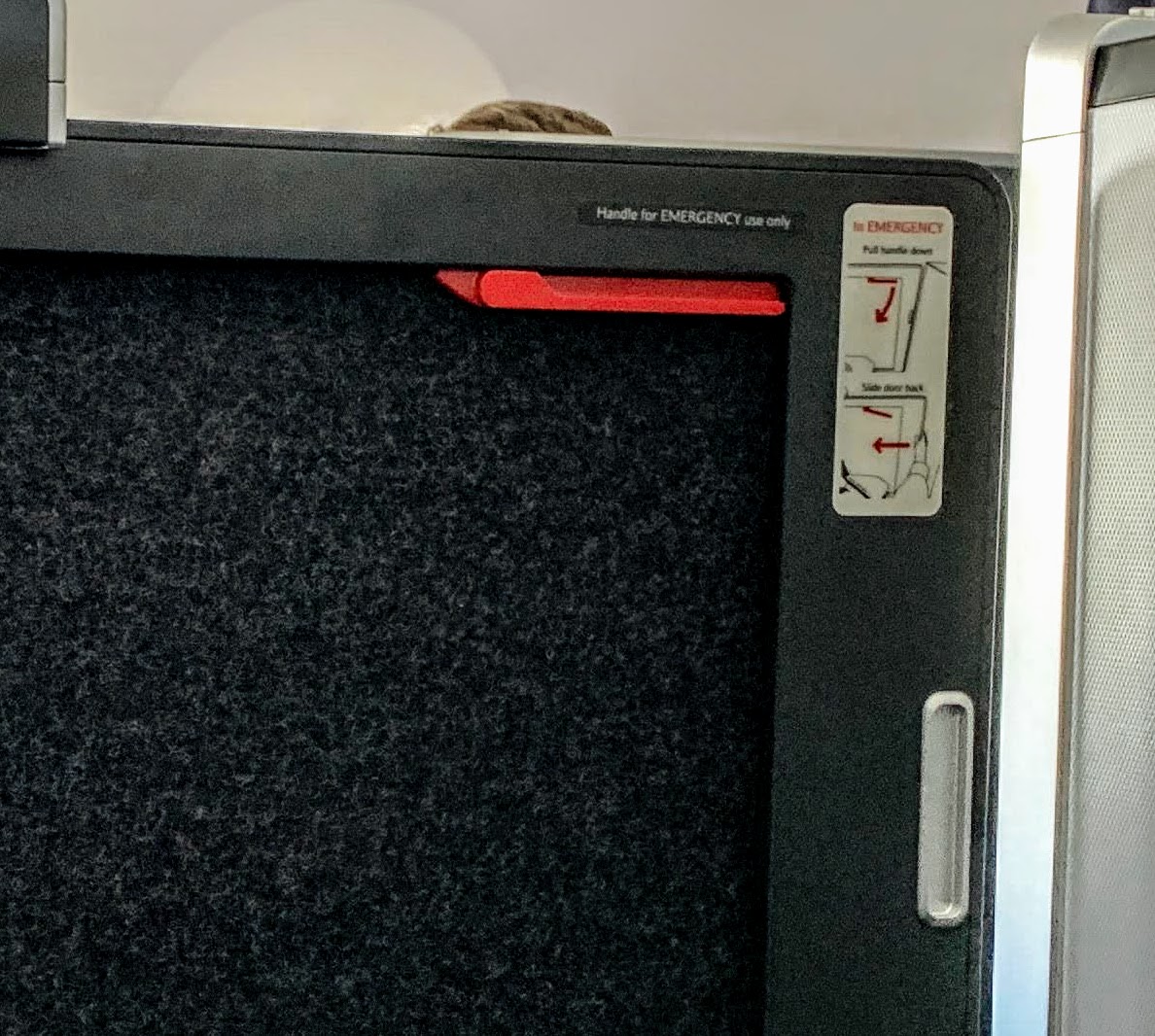 You can easily open and close the door without needing to use it. However in the event of an emergency, the door could potentially get stuck, so the handle allows the door to open more easily. The door is secured for take-off and landing by the cabin crew in the open position to allow people to get out quickly in the event of an emergency. This is done with a concealed handle.
When passengers are using the emergency handle it means that the door has to be reset by crew before it can operate normally. Apparently, crew are having to perform far more reset than they expected due to passengers use of the emergency handle. BA are said to be redesigning the handle for the future but we don't know when they are due to introduce the improved doors.
Fortunately, this issue will not really impact the customer experience, unlike Virgin's table issues with their A350 Upper Class Suite. Virgin's tables are currently being modifying with both aircraft due to be fitted with them imminently. I will be flying on Virgin's A350 soon, so I hope to be able to report back on the new tables then.
You can read Paul's comparison of Virgin and BA's new A350 business class seats here.
HT: Runway Girl
United Airlines feels the force!
https://www.youtube.com/watch?v=21hbvm69i4k
It seems that airlines have gone Star Wars crazy recently with Virgin's Star Wars B747 livery plane and ANA's three Star Wars themed aircraft. Now United are getting in on the act with their latest safety video.
United Airlines announced that the carrier has teamed up with Star Wars: The Rise of Skywalker – the conclusion of the Skywalker saga, to offer customers opportunities in the coming weeks to experience the Star Wars saga first-hand on the ground and in the air
In November United will officially unveil an all-new Star Wars-themed paint design on one of its Boeing 737-800 aircraft with a re-designed onboard experience to celebrate the movie. The airline will also offer Star Wars: The Rise of Skywalker-themed amenity kits which are sure to be a collector's item – coming to eBay soon no doubt! If you are flying with United you can get in on the Star Wars theme with their new inflight safety video featuring characters from the new film. In addition, the airline will provide once-in-a-lifetime opportunities for MileagePlus members – including access to attend the US premiere of Star Wars: The Rise of Skywalker – through MileagePlus Exclusives, the airline's platform that lets MileagePlus members use miles to bid and buy exclusive items and experiences.
Next month, United will officially introduce into service a special Star Wars-themed Boeing 737-800 aircraft featuring the Star Wars: The Rise of Skywalker-themed paint livery and onboard experience. The new paint design features imagery of famous Star Wars spacecraft, including the X-wing and TIE fighter starships. The aircraft's tail displays different coloured lightsabers against a black backdrop on each side, reflecting the two sides of the Force.
United will greet customers with classic Star Wars-themed music during the boarding process (I like the sound of that) and distribute commemorative pins throughout December in celebration of the movie's premiere. The aircraft's interior will also feature a special plaque reflecting United's relationship with Star Wars: The Rise of Skywalker and include headrests with the emblems of the film's duelling factions, the Resistance and the First Order.
You can track United's Star Wars: The Rise of Skywalker-themed aircraft via a special icon on FlightAware, the world's largest online flight tracking platform. For the first time, aviation and Star Wars enthusiasts can track past and future flights on both desktop and mobile by entering the plane's tail number and the new livery will appear on FlightAware's flight tracking maps as the X-Wing starship.
New safety video
The new inflight safety video features special appearances by several iconic Star Wars characters and space-themed sequences scored to the recognizable Star Wars musical themes. The safety video also highlights some of the international destinations United serves which are related to Star Wars.
Have a watch of the video below and see what you think. I thought whilst it is better than a normal dull safety video, they missed a good opportunity to go further with the theme. It would have been far more fun to actually have Chewbacca trying to fasten a seatbelt round himself or Luke Skywalker pointing out the emergency exits with a light sabre!