Introduction
So Virgin Atlantic is definitely up for the fight with British Airways. They are sending ALL their new A350 with new Upper Class to JFK. And guess where British Airways is going to send all their next refurbished 777 jets? Not much of a surprise there.
So you want a decent Business Class product across the pond – which is it? I've now done them both. I recently flew to Toronto with British Airways on their A350 and previously had done Virgins's A350 return to New York. Both flights are a similar length and timing. So here it is – warts and all!
Service – Draw
There is no clear winner here. The BA service did appear quicker, but I was in Row 1 on a normal commercial flight. Virgin staff were constantly up and down the aisles working equally hard. Therefore, bravo to both on a new product. It's a draw here.
Food – Virgin Atlantic
BA food has moved forwards in leaps and bounds. But – the food Virgin served was just that little bit extra. Taste, portion and presentation.
Here is some of the food Virgin put on –
And the food I had on BA going out to Toronto?
The BA food wasn't bad by any means – just the Virgin stuff was better this time!
Drinks – Virgin Atlantic
This one is even closer – British Airways have improved again, but Virgin have them beaten!
A much broader cocktail and tea selection, and a first I have seen in the air – 0% beer! Bravo Virgin.
IFE – British Airways
Yes, Virgin has the tail cam. But that's it. And with most of the technology not functioning I can't possibly give it a point.
The BA system isn't the best in the sky. But it works, is easy to navigate, and has a remote (just saying Virgin!). Hopefully, by the time Michele flies the Virgin A350 soon, the teething issues will be fixed and we can give it a proper testing.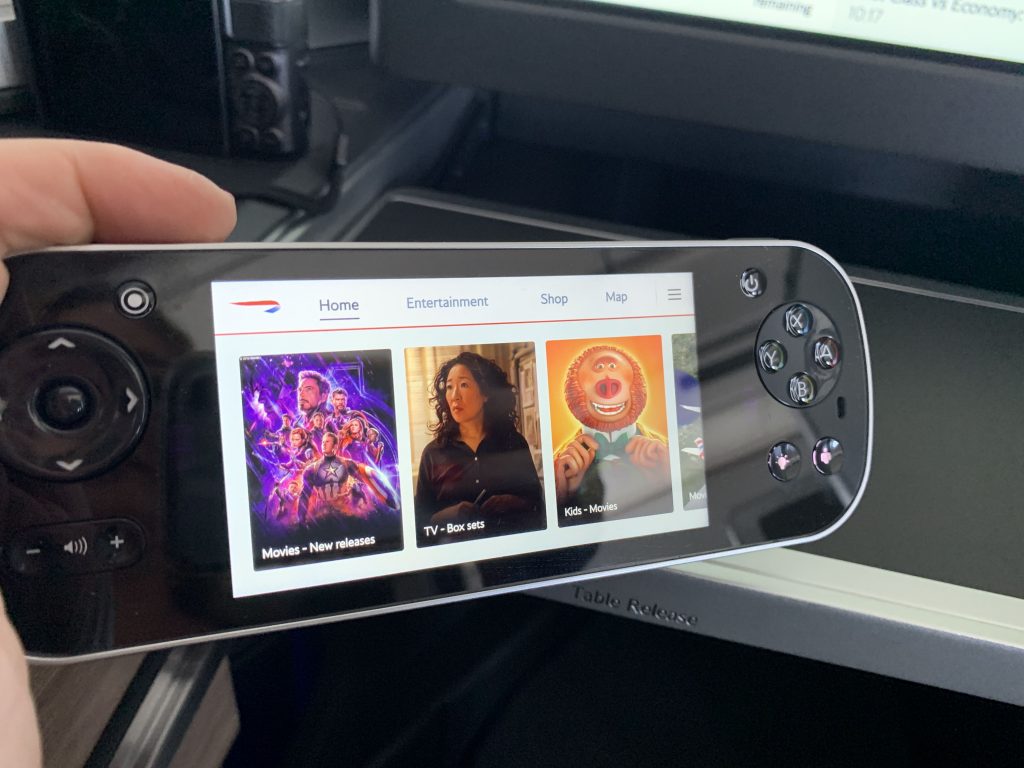 Build Quality and Finish – British Airways
Sorry Virgin, but you sadly the seat you chose has previously been known for quality issues and it was already showing a few weeks into service.
By comparison, I prodded, pocked and wiggled all the surfaces and spaces of the BA seat. It feels solid, and in a different league in comparison.
I wouldn't be doing my job unless I mentioned stories of the opposite though. I have heard issues surround the doors, tables and seat belts on the new BA A350 – I have not seen any of these, on multiple sectors I have flown on it.
Table – British Airways
Maybe I should call this one #tablegate
It still baffles me to this day how Virgin went ahead with their table as it is!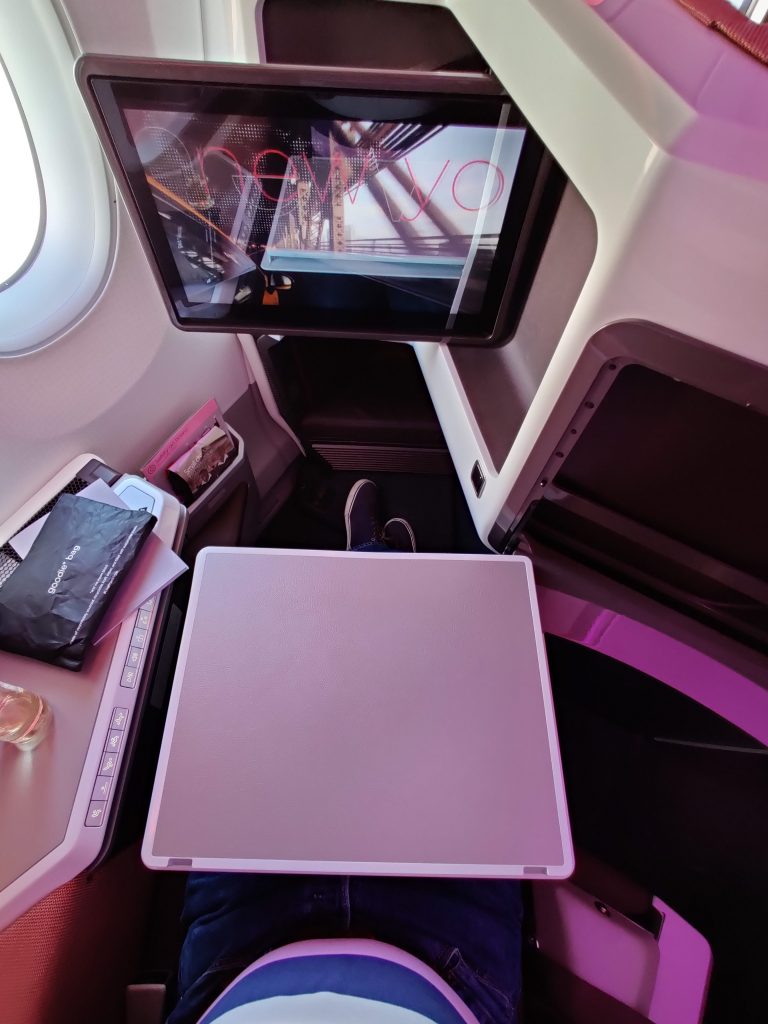 It's HUGE! And sturdy… and HUGE! If you are anything more than slender it will feel like a tight squeeze when the table is fully out. I will add apparently row 1 has more room than the rest of the cabin and a refit is due soon with a table that folds in half. I'm not sure how that will solve the issue but hopefully, Michele will get to see it on her next flight.
The BA table is a much better design. It slides down to 2 points and then folds out, offering you much greater flexibility and also you can get up and out with the table out. I will admit – there is marginally more flex than the Virgin table, but it's fine to eat and work on.
Storage – British Airways
Another sadly easy one. British Airways have multiple compartments next to your suite that fully open and close, and one down by your feet. Virgin has 2 small shelves.
See more on the BA solution here.
Seat Controls – British Airways
The Virgin controls are "ok" – but the placement is poor, and they are known for "ghost touches" – as it's easy to knock them inadvertently –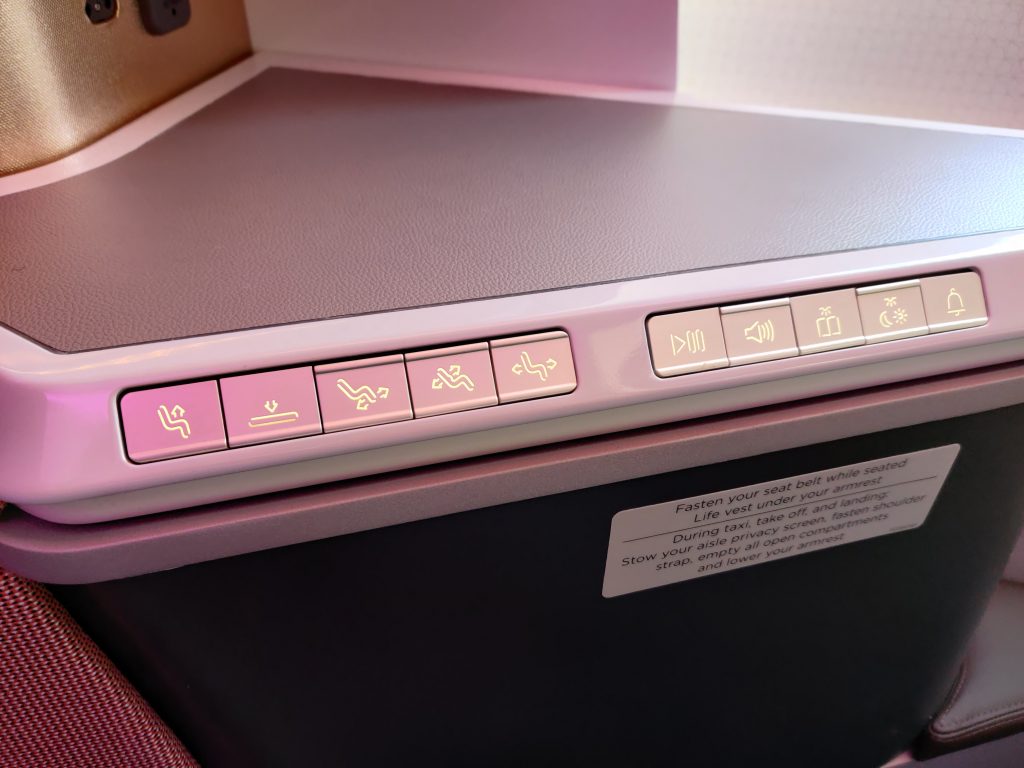 The BA ones are digital and very intuitive –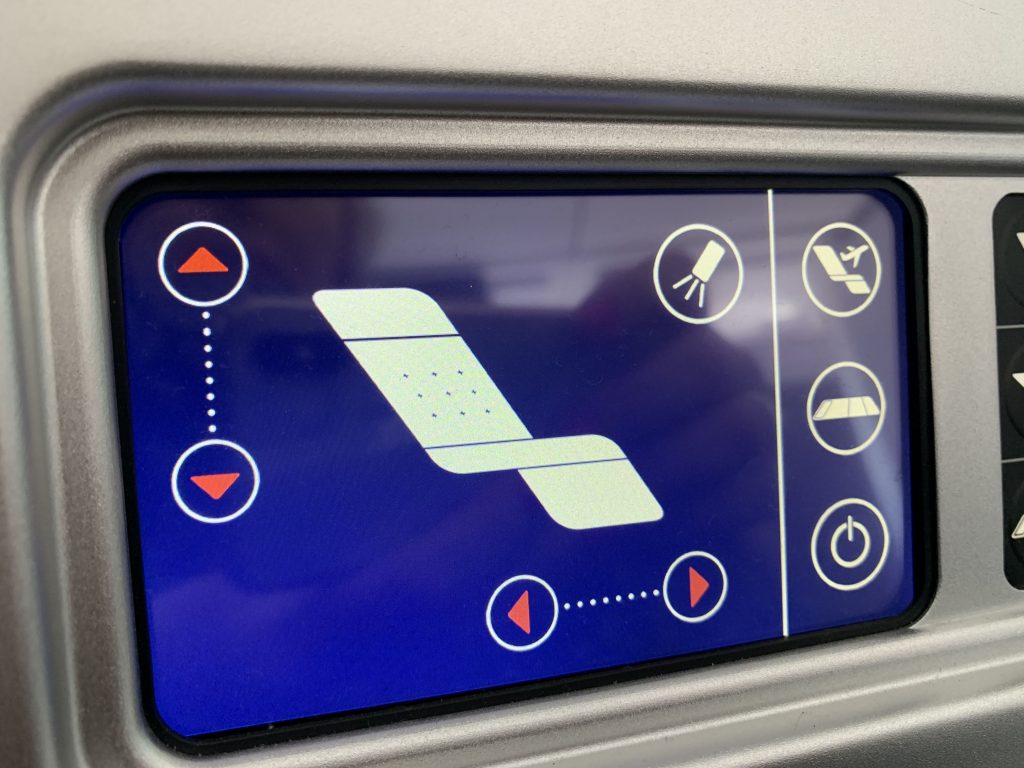 Bedding – Virgin Atlantic
People "love" the new white company stuff – me? Meh. Calling it a mattress topper, I could almost call the ASA on BA!
The Virgin stuff is thicker, fitted to the seat. Oh, and you get PJs – bonus!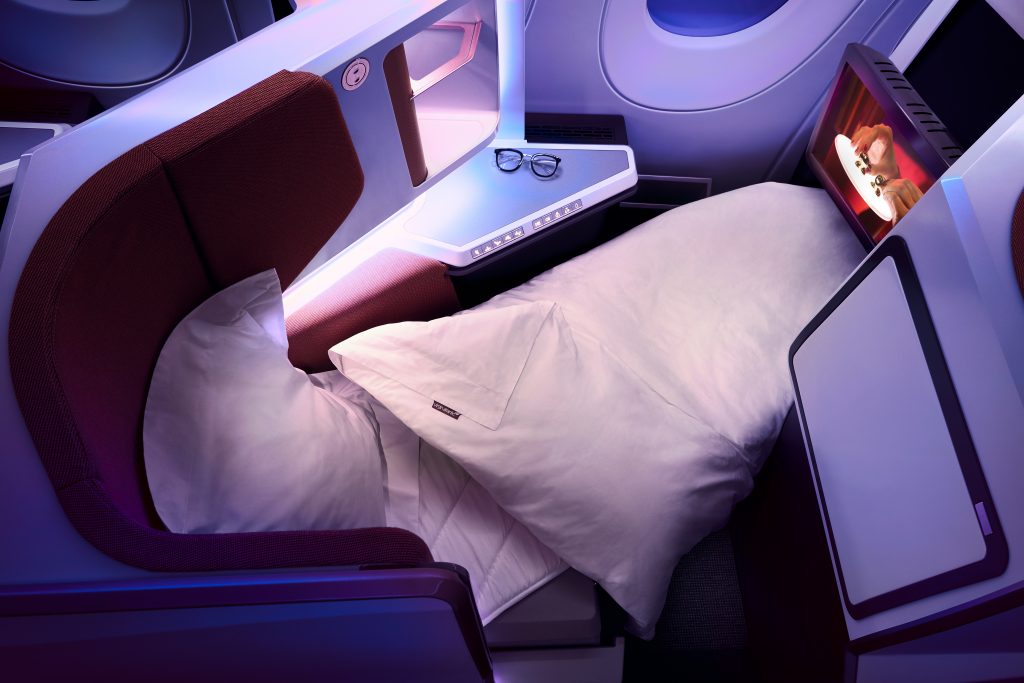 Door / Privacy – British Airways
Whilst I admit to not being a huge door fan, flying back from Toronto on a red-eye it struck me!
Shut the door and no more light pollution from others' IFE.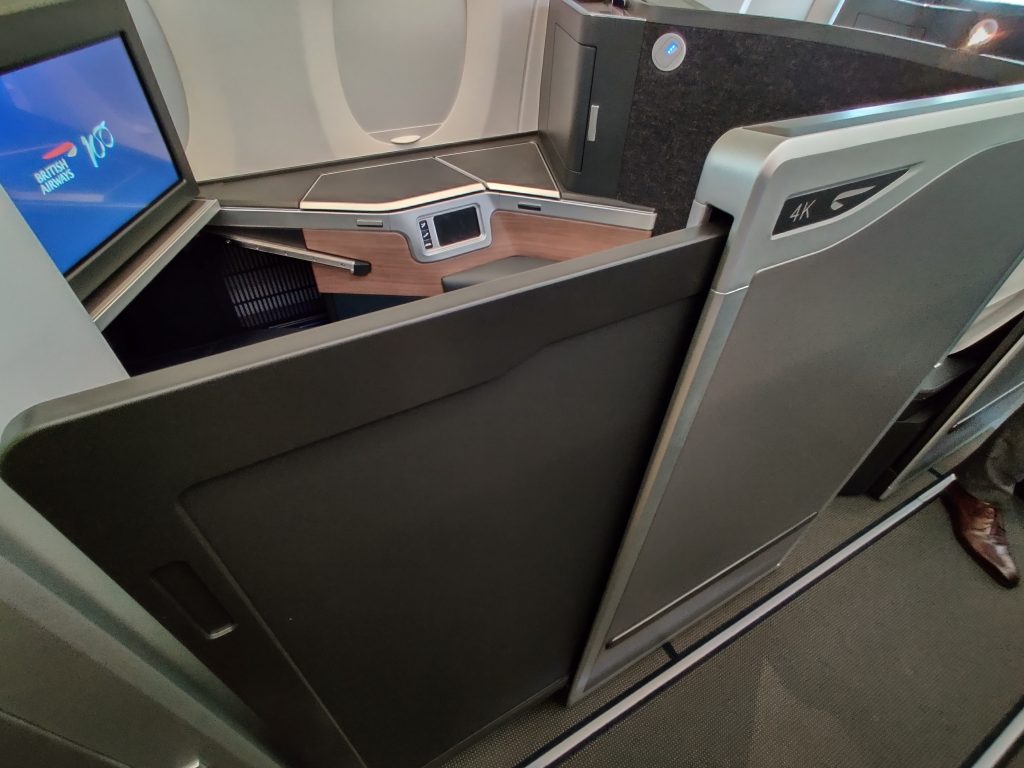 The Virgin effort is, well a tad pointless? The seat is already private, and its causing issues with build quality too (see above). The door is not really a door as it is only half height and doesn't give a huge amount of privacy.
Bed – British Airways
So Virgin has better bedding, but the actual Bed? British Airways. It's bigger, comfier and I didn't bash my hip!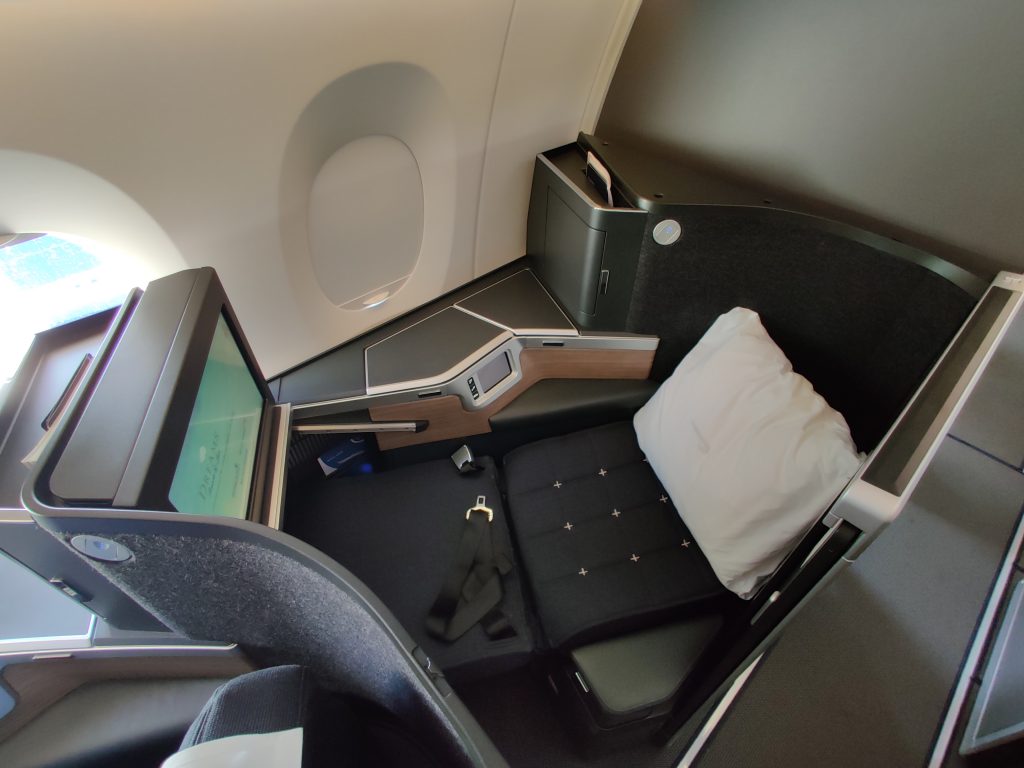 Space – British Airways
I don't know why, but the Virgin seat just seemed cramped in comparison – definitely around the hip and knee area in bed mode.
WiFi – Minus Points to Both
Just how hard is it?!
Virgins was slow on the way out – very slow. BA's was marginally quicker, but was set in short-haul mode – so £17.99 for 150mb. I used well over £100 (now refunded by BA). I will retest it once it's configured correctly. The other BA WiFi I have used previously has been largely very good.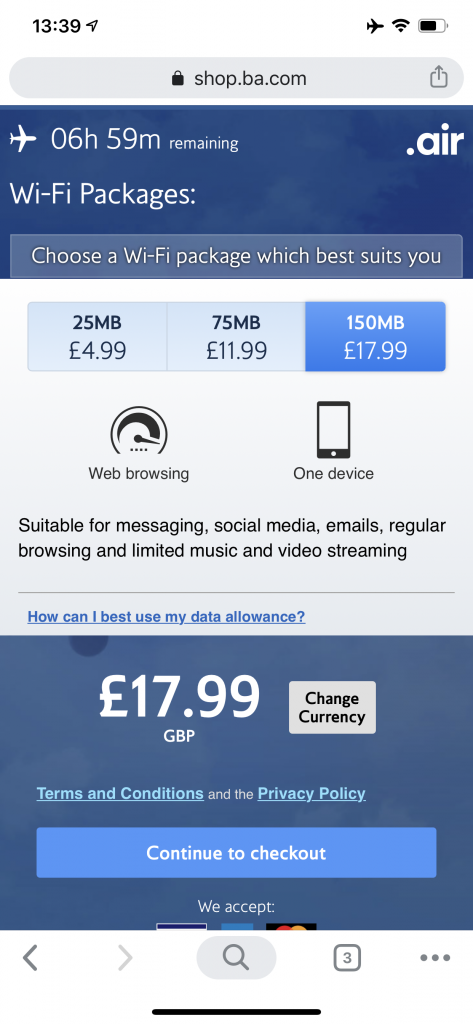 Both were shocking coming home, with multiple drops on BA. Virgins didn't function at all.
Crew – British Airways
Mixed Fleet did a fantastic job again. No complaints and everything is done with a smile. Virgin was not up to the same standard. (Note from Michele: I have flown Virgin many times and the crew have normally been the highlight. Not sure if it was due to being unfamiliar with a new aircraft or just bad luck.)
Conclusion – 9-3 British Airways
The Virgin seat is good and more eye-catching design wise but the British Airways one? One of the best Business Class Seats right now.