United Airlines are going 'Supersonic' – in agreements to purchase 15 'Overture' aircraft from Boom Supersonic
Keen to cut flying time in half? It's getting more and more possible, as technological advances soar – so do we.
United Airlines have just announced that they will be the first U.S airline to sign an official commercial agreement with Denver-based company Boom Supersonic. The agreement will see the new aircraft cutting travel times almost in half, as well as operating on up to 100% sustainable aviation fuel.
United Airlines are originally looking to add 15 of the 'Overture' aircraft to its global fleet, as well as a cooperative sustainability initiative. Even more exciting – they expect to be transporting commercial passengers by 2029.
Fingers crossed borders are open by then!
Under the terms of the agreement, Boom Supersonic must first meet United's thorough safety, operating and sustainability requirements. Although the original order will be for 15 of the aircraft, the option for a further 35 is there. With delivery slated to begin in 2025, Boom have said they will do everything in their power to have the aircraft ready by that date.
Once the aircraft are fully operational, it is expected that the 'Overture' will be the first large commercial aircraft operating to a net-zero carbon footprint (plane print?) from day one. All Boom Supersonic aircraft are designed to run on 100% sustainable aviation fuel.
Currently, the aircraft are set to begin delivery in 2025, begin flying in 2026 and start carrying commercial passengers by 2029.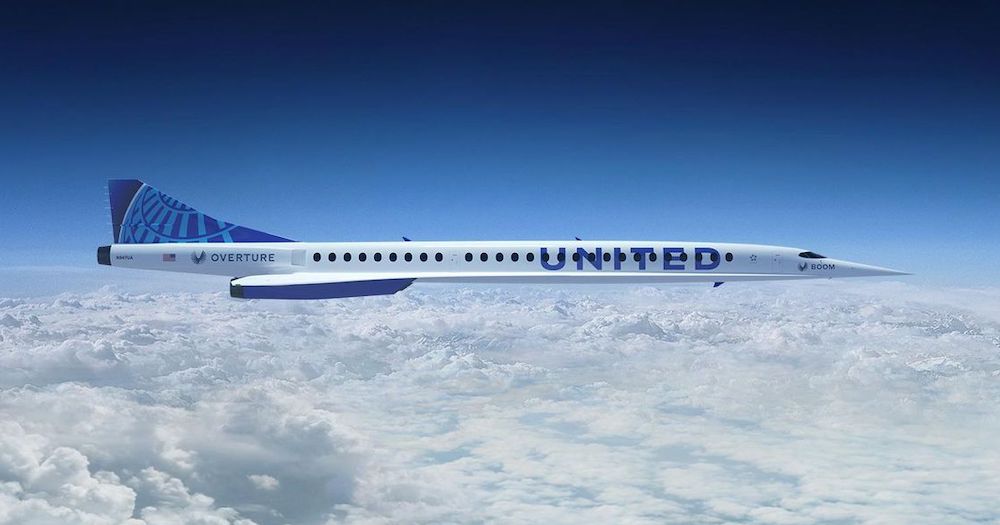 We discussed the company behind it all, Boom Supersonic, and their incredible aircraft a few weeks ago – see our last article here for more info on the company and the incredible 'Overture'.
United CEO Scott Kirby said the supersonic and sustainable aircraft are the future.
"United continues on its trajectory to build a more innovative, sustainable airline and today's advancements in technology are making it more viable for that to include supersonic planes.

Boom's vision for the future of commercial aviation, combined with the industry's most robust route network in the world, will give business and leisure travellers access to a stellar flight experience.

Our mission has always been about connecting people and now working with Boom, we'll be able to do that on an even greater scale."
The aircraft are capable of flying at similar speeds to a Mach 1.7, which equates to around twice the speed of todays fastest commercial airliners. Boom have confirmed that the Overture is able to operate at cruising altitudes of 60,000 feet and will be connecting over 500 destinations in almost half the usual time.
Some potential future routes will be:
Newark to London in just three and a half hours
Newark to Frankfurt in four hours
San Francisco to Tokyo in just six hours.
Fingers crossed it also means we can get to our friends down under (Australia in New Zealand) much quicker than the current 22-or-so hours.
Boom Supersonic have said that the Overture aircraft will not only be quick, but comfy too. The planes will feature high-end entertainment options, ergonomically designed seating with plenty of space, and contactless technology.
United said that the partnership with Boom is aligned with its strategy to invest more in innovative technologies that aim to create sustainable solutions for the future of aviation.
Blake Scholl, Boom Supersonic founder and CEO, says that the partnership with United is a significant step forward for the company.
"The world's first purchase agreement for net-zero carbon supersonic aircraft marks a significant step toward our mission to create a more accessible world

United and Boom share a common purpose—to unite the world safely and sustainably. At speeds twice as fast, United passengers will experience all the advantages of life lived in person, from deeper, more productive business relationships to longer, more relaxing vacations to far-off destinations."
Bali could welcome UK tourists from next month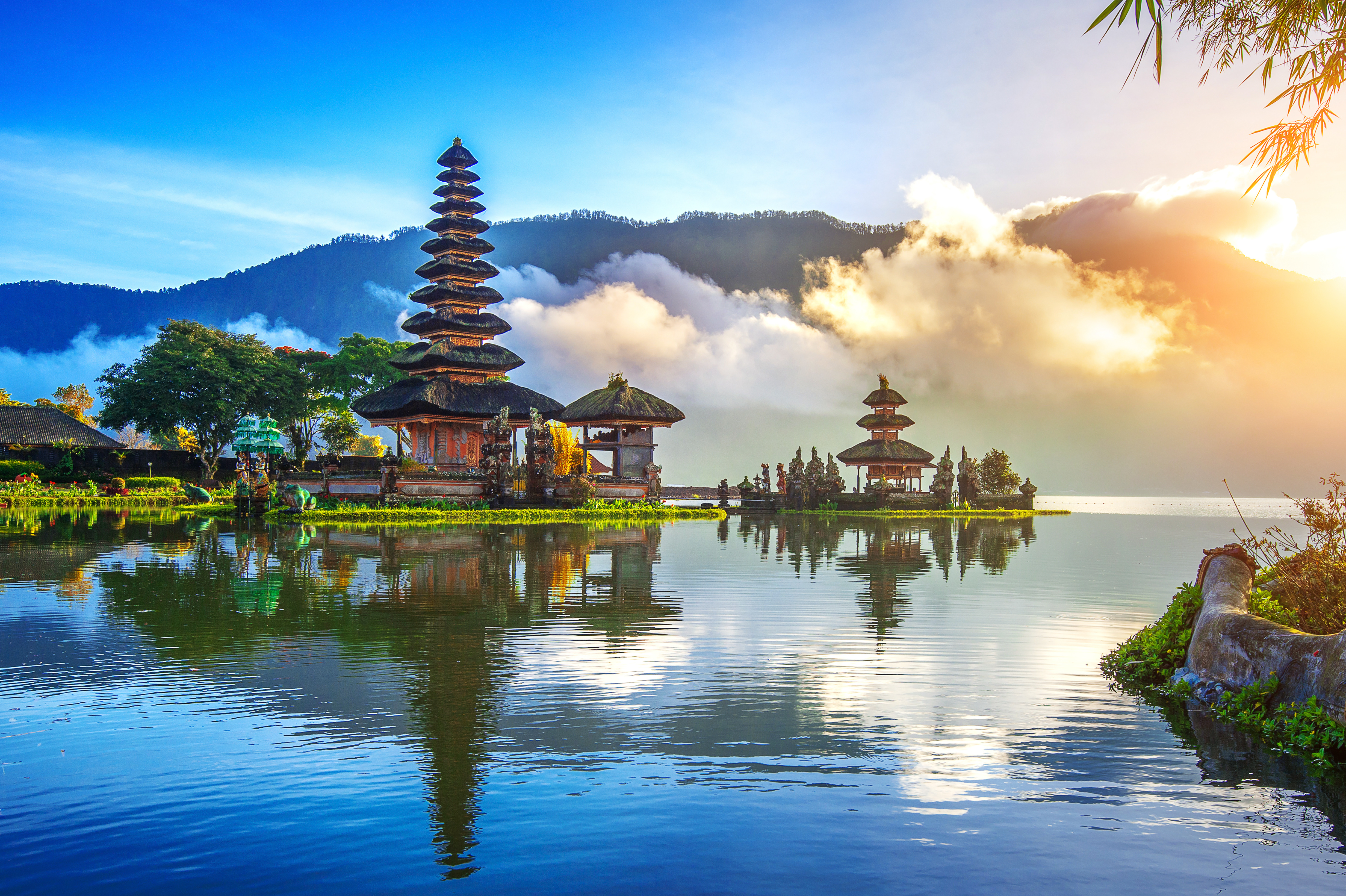 The popular island destination of Bali has just been announced as among a handful of Indonesian destinations slated to reopen to international tourists within weeks.
In a statement issued by Indonesia's Ministry of Tourism and Creative Economy, authorities announced the island nation would look to incrementally re-open its borders to international tourists from July onwards.
The scheme entails popular destinations, including Bali, Bantam and Bintan, would become 'locomotive' regions, designed to 'kickstart tourism for the whole country — if the pandemic is handled as well as expected', according to a government statement.
"In preparation, the government has carried out a widespread vaccination program for targeted groups, including the tourism workforce," the statement said.

"In addition, the government has also initiated the Cleanliness, Health, Safety, and Environmental Sustainability (CHSE) certification program throughout the tourism sector in Indonesia."
The plan was originally discussed in March, and the Indonesian Tourism Minister, Sandiaga Uno, said that there were several countries he hoped would included in the proposed 'COVID-free corridor'.
The 'corridor' includes up to five areas of Bali used as 'pilot programs' allowing foreign tourism. Nusa Dua is likely to be the first to undergo the trial, considered a 'green zone' because it is easily shut off or opened up to the rest of the island, making it a 'perfect oasis for those who have been vaccinated'.
Once established, it is likely the plan will extend to other areas of Bali, including Kuta, Sanur, Ubud and Nusa Penida.
The south-east Asian nation of Indonesia, which is home to over 270 million people, has recorded more than 1.8 million cases of COVID-19, with over 50,000 reported deaths.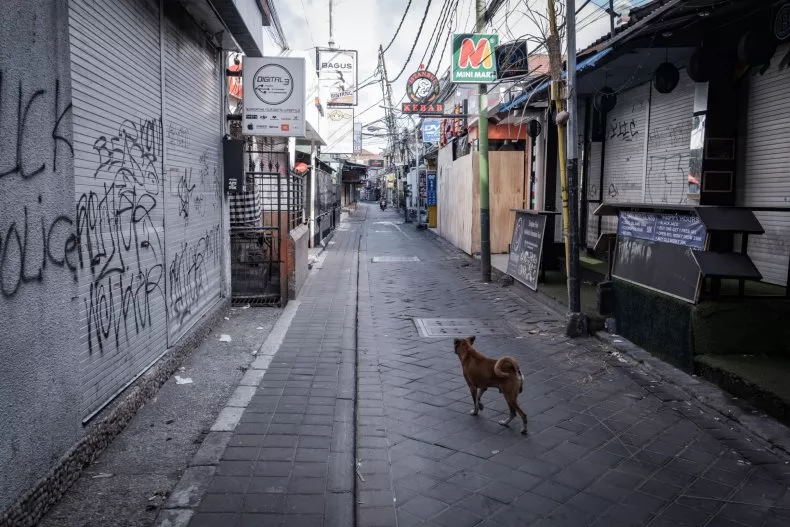 Currently, daily cases remain significantly lower than their peak, though case numbers have been climbing over the last few weeks. Testing rates in the country also remains among the lowest in Asia, particularly in comparison to nearby nations of Malaysia and Singapore who both report regular high numbers of daily tests, despite fairly low case numbers themselves.
As the vaccination program slowly rolls out across the country, Mr Uno is pushing for Bali to be given higher priority – even slating the infamous 'Waterbom' water park as a possible vaccination station.
The proposed plan coincides with significantly worsening signs of just how much the pandemic has affected Bali and its (largely tourism dependant) economy. Talks of a financial 'rescue package' have been circulating in government meetings; however, many fear it is too little, too late.
It is estimated that over 2 million Balinese have lost their jobs or had working hours significantly cut, as almost two/thirds of residents have jobs either directly in tourism, or related to (such as catering, cleaning and entertainment).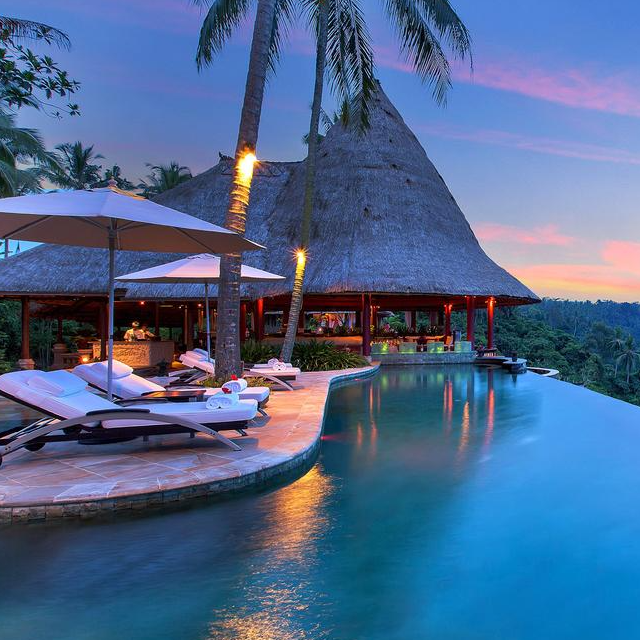 Currently, up to 95% of Bali's hotels, resorts and villas are empty.
During the announcement last week, Mr Uno said the government was in the process of setting up travel arrangements with seven countries: Belgium, France, Russia, Singapore, the United Kingdom, the Netherland and Vietnam, whose ambassadors the minister has already met with.
"We hope that once the COVID-19 situation has become more conducive, the TCAs can be implemented within a short period of time," he said.
He also went on to say that incoming visitors would be required to be in 'good health, have met travel requirements and are ready and willing to comply with all health protocols', according to the local newspaper.
Snakes on a plane: Aussie Qantas engineers fight off rattlesnakes in the Californian desert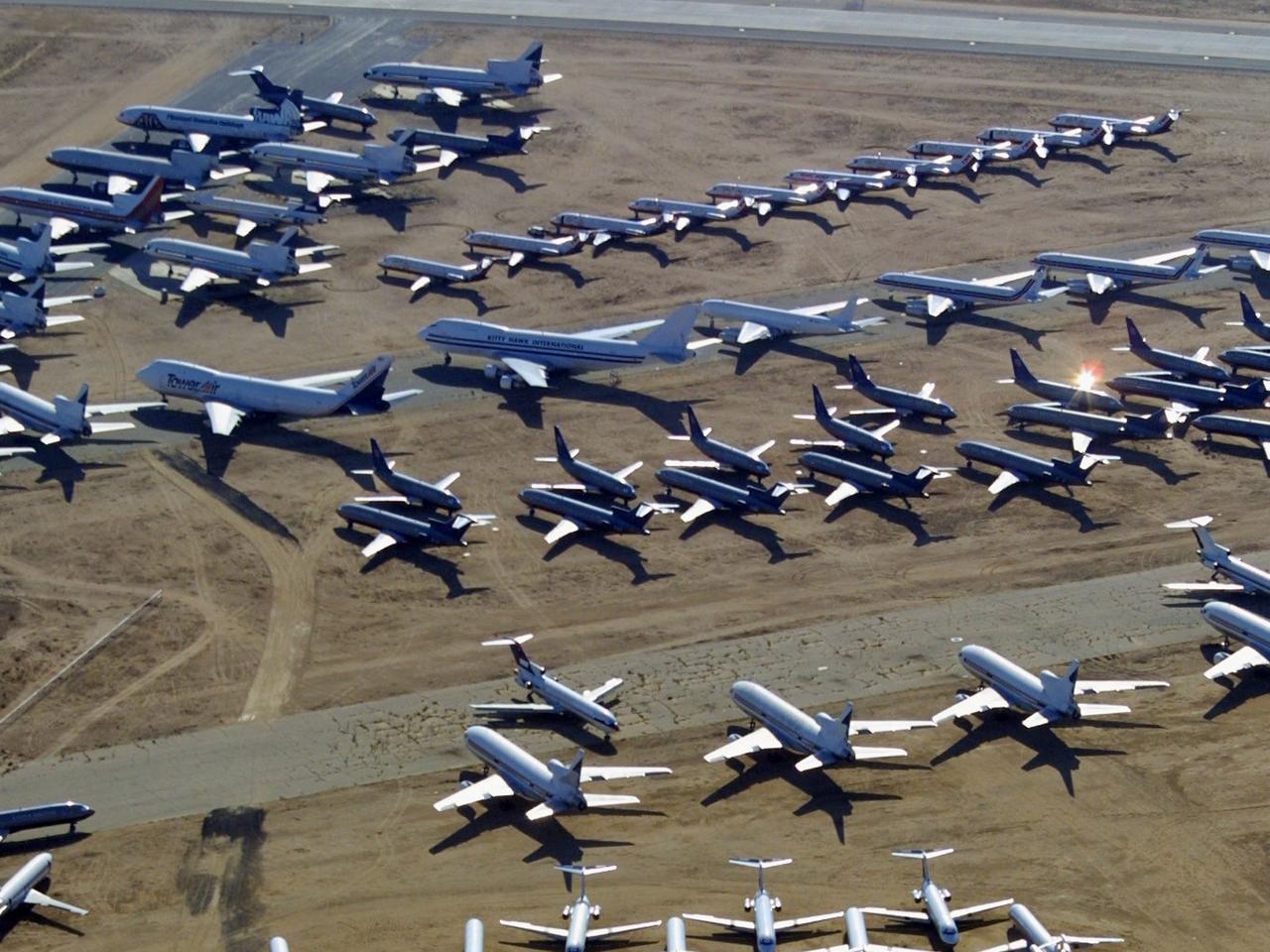 Snakes on a plane indeed (ok, the heading was too easy). Although we have all faced new challenges this past year – the aviation industry perhaps more than most – this is one that Qantas workers didn't expect: to be fighting off rattlesnakes whilst trying to perform maintenance.
It has been revealed that a group of Qantas engineers, tasked with taking care of the airlines hibernating A380's (currently relaxing in the sun in California), have been faced with unexpected adversaries during their daily tasks.
The aircraft storage area, where many airlines have sent their planes to rest during the pandemic, is located in California's Mojave Desert. The area is ideal for storing aircraft, due to the warm, dry temperatures, lack of humidity and – particularly important – abundance of space.
That being said, it seems there are others who find the environment ideal – Qantas engineers performing routine maintenance on aircraft have reported that they are now having to fight off rattlesnakes and scorpions to do so. Apparently, nobody thought to inform them that it is now prime season for the creatures.
In order to combat the issue, a new 'pre-inspection' check has been implemented, in order to ensure no nasty, hissing surprises for workers as they inspect the fleet.
The engineers are tasked with maintaining the A380s that are currently parked in deep storage, with the fleet expected to return to service when international travel demand gets back to pre-COVID levels – hopefully very soon, though realistically it is likely that the large passenger planes will remain grounded for some time.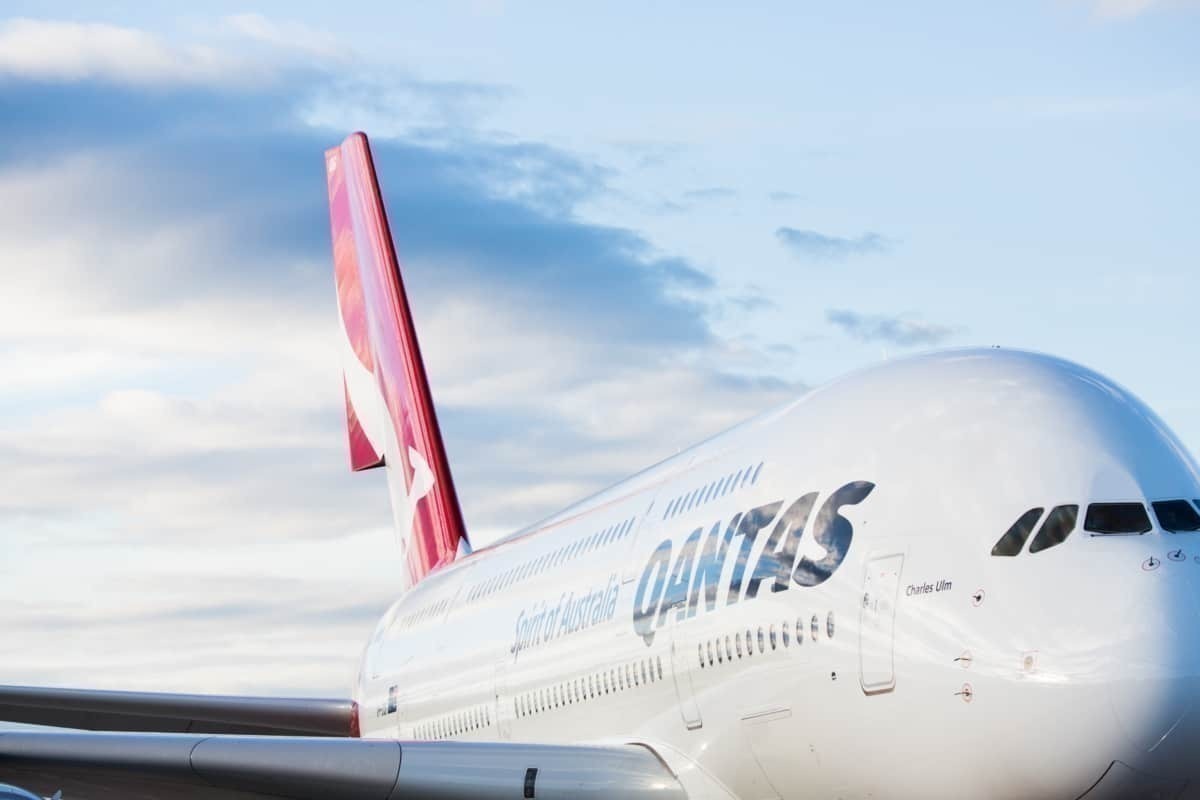 The situation, however, isn't entirely new – the engineers are well-versed in protecting the aircraft from birds, insects and other small creatures who tend to find comfort nesting in the crevices in the fuselage. However, it's a slightly more alarming situation to find that deadly rattlesnakes and scorpions have found their own spots to camp out – usually around the wheel wells and tyres of slumbering aircraft.
Luckily, Aussies are up to the task (it is a well-known fact that the majority of Australian wildlife is designed to kill you), and according to Tim Heywood, the Qantas Manager for Engineering in L.A, dealing with snakes and scorpions is 'all part of the job'.
"The area is well known for its feisty 'rattlers' who love to curl up around the warm rubber tyres and in the aircraft wheels and brakes. Every aircraft has its own designated "wheel whacker" (a repurposed broom handle) as part of the engineering kit, complete with each aircraft's registration written on it.

The first thing we do before we unwrap and start any ground inspections of the landing gear in particular is to walk around the aircraft stomping our feet and tapping the wheels with a wheel whacker to wake up and scare off the snakes. That's about making sure no harm comes to our engineers or the snakes. Only then do we carefully approach each wheel and unwrap them before performing our pressure checks and visual inspections.

We've encountered a few rattlesnakes and also some scorpions, but the wheel whacker does its job and they scuttle off. It's a unique part of looking after these aircraft while they're in storage and it's another sign of how strange the past year has been. These A380s would rarely spend more than a day on the ground when they were in service."
Qantas says that while in hibernation (doesn't sound too bad to us), the aircraft require regular monitoring, meaning that during their 'staycation' in California, the engineers carry out weekly, fortnightly and monthly inspections that include draining fuel tanks of water caused by condensation, rotating the wheels to avoid flat spots, check the tyre pressures, inspect the fuselage and wings for animal nests and make sure that they are still tightly wrapped up during their sleep.
Recently, one of the A380's was woken up for the first time in almost a year, taking to the skies for a short flight in order to undergo a gear swing procedure at Qantas' LAX hangar.
The engineers said watching it thunder down the runway and take off was a great moment.
"It was terrific to see the A380 in full flight once again, some of these aircraft have brand new interiors still with the plastic on the seats so we will are proud to keep them in top notch condition until the time comes for them to fly again. We can hang up our wheel whackers at that point."