Willie Walsh to retire soon
Many people love to demonize Alex Cruz, the current CEO of British Airways, but in fact, the course of cost-cutting was set long before his arrival when Willie Walsh was the CEO. He also presided over the cabin crew strikes with WorldWide fleet, which did a lot of damage to the brand and to cabin crew and pilot relations. I am sure that behind the scenes that Mr Walsh still has a very large part to play in the strategy and decisions at BA in his current role as CEO of IAG. Overall he has been with BA and IAG for 14 years. Prior to IAG, Willie Walsh was also CEO of Aer Lingus before he took over at British Airways in 2005.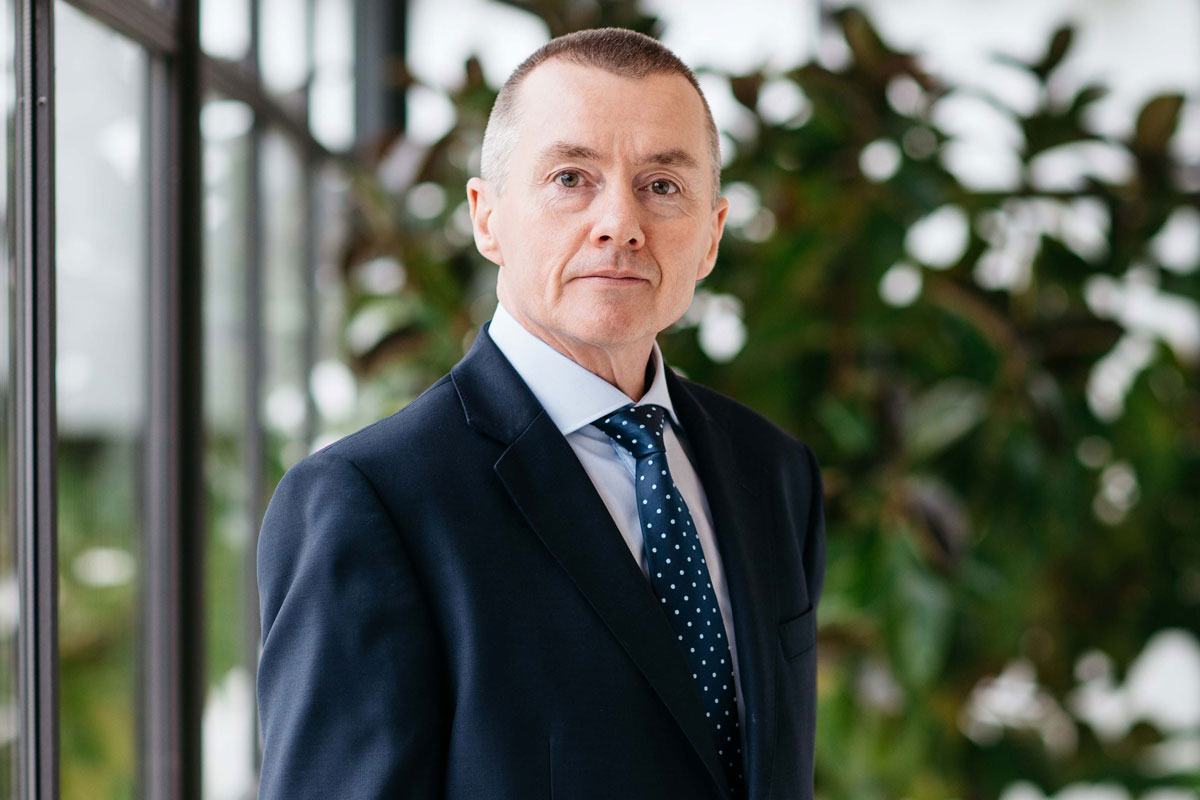 Like him or loathe him though, he has made BA into a very profitable airline which is no mean feat. Just look at the number of airlines going bust!
According to the Evening Standard, Willie Walsh has said that he plans to retire in the next two years
"I'm 58 and I will not be in this job when I'm 60. I've been doing it for 15 years, and I'm much closer to retirement now than I was a year ago."
The question will be, who replaces Willie Walsh? Does Alex Cruz have his eye on the job? Given the recent difficulties with the pilot's strikes and the rumours that were abounding that Alex was about to be sacked, it seems unlikely. A few years ago Mr Walsh indicated that either Alex Cruz or Iberia's CEO Luis Gallego could succeed him.
BA pilot's strike on the verge of being settled?

In the last few days, it has been reported in the press that the BA pilot's union, BALPA may be about to back down in the long-running dispute with BA. This recently culminated in a strike in September where over 2000 flights were cancelled. For Paul and I, it actually worked in our favour as we got to try Qantas First which was fantastic. Roving Reporter got transferred to Qatar so we were all happy!
A letter from the BALPA has been leaked to The Sun which suggests that the union may be about to back down. Although it has been reported the dispute was about pay, there were, in fact, a number of issues which were mainly caused by BA's refusal to acknowledge the contribution BA pilots made to the airline when they were struggling financially. BA pilots have always been pretty loyal to the airline, taking pay cuts and helping out as cabin crew during the Word wide strikes. It is understandable that they wanted some financial acknowledgement of this in better times when the airline are doing well.
There was little public support for the pilots, which is understandable when you look at some of the huge salaries they are on versus Joe Bloggs who saved hard to get his annual holiday and is facing it being cancelled. BA had offered an 11.9 per cent pay rise over three years which both the cabin crew and ground staff unions have already accepted.
As far as we know there has been no formal ballot about accepting the current deal but it is believed that union reps think that they will not gain any major concessions with further strike action and it may do more harm than good by dragging out the dispute. The airline recently issued a profit warning as a result of the September strike.
Virgin Atlantic CONTINUES EXPANSION AT Manchester AIRPORT
While virgin holidays PREPARES to open five new immersive stores nationwide
Virgin Atlantic to increase flights from Manchester to leisure destinations for Summer 2020
The airline will offer more than 43,000 additional seats to Orlando, Barbados and Las Vegas increasing capacity by 11% versus Summer 2019
Virgin Holidays to open five additional retail stores, ahead of the peak holiday booking period in January
Virgin Atlantic has announced an expanded flying operation out of Manchester Airport for Summer 2020, while Virgin Holidays has unveiled five brand new retail stores, offering increased choice for leisure customers travelling from the Manchester region and immersive ways for customers to book holidays.
In September, the airline announced it would be adding 30,000 additional seats from the North West for Winter 2019. Today's announcement signals continued growth at its Northern base, with the expanded summer schedule to Orlando, Barbados and Las Vegas, increasing capacity on these routes by 11% compared to Summer 2019 – a total of 43,000 extra seats.
Together with partners Virgin Connect (Europe's largest regional airline, formerly Flybe) and Delta Air Lines, Virgin Atlantic now offers more choice to passengers than ever before and the family of airlines will have more flights than any other airline at Manchester Airport. Together they will offer almost 800,000 long haul seats to popular destinations for Summer 2020.
To complement the capacity growth, Virgin Holidays will be investing in five new retail stores, creating 28 jobs, and offering customers the opportunity to book their holiday in a fun, immersive atmosphere. The stores, which are all scheduled to open this year, will be in Birmingham, Derby, Peterborough, Romford and Stoke-on-Trent. The five new stores are in addition to seven already-scheduled openings in Canterbury, Glasgow, Leeds, Liverpool, Manchester, Newcastle and St Albans, all of which are on track to open before the end of the December.
Expansion to the Virgin Atlantic flying programme, which will commence in Summer 2020, include:
Flights to Barbados from Manchester will increase from two times a week to three times a week for the whole of the summer season, offering an additional 10,000 seats
There will be an increase of flights to Las Vegas from Manchester with two extra weekly flights for the peak season and an extra 10,000 seats
There will be an increase in flights from Manchester to Orlando, with up to two extra weekly flights, offering up to 14 flights a week in the peak summer season and 23,000 extra seats
Virgin Atlantic is also announcing two extra flights a week from London Gatwick to Orlando, offering up to 18 flights a week in the peak summer season
Flights will go on sale from Saturday 9th November with for travel on various dates through Summer 2020 season, with fares starting from £410.
Juha Jarvinen, EVP Commercial at Virgin Atlantic, commented:
"Today's announcement outlines the latest phase in our growth strategy at Manchester, our home in the North. In September we committed to 30,000 additional seats from Manchester for Winter 2019 and today, we are expanding on that with an extra 43,000 seats to key leisure destinations for Summer 2020, which is a clear sign of our ambition to offer increased choice to our customers travelling from the North West.
"With a greater number of flights to some of our most popular destinations, alongside a brand new iconic Clubhouse scheduled to open next Spring, we're confident our customers will be delighted by the Virgin Atlantic experience in Manchester."
Joe Thompson, Managing Director at Virgin Holidays, said:
"We're delighted to continue to grow the Virgin Holidays experience for our customers with five further stores joining our expanding retail portfolio. We aim to create a truly immersive experience for our customers, which begins right at the point of booking. We want customers to be able to imagine themselves on their holiday from the moment they enter our stores by bringing the sights, sounds and tastes of their holiday to their home town."
Last month, Virgin Atlantic announced it will be bringing its iconic Clubhouse lounge to Manchester for the first time from Summer 2020. Upper Class customers and Gold Card members can take advantage of the exclusive space before their flight, which will include a la carte dinning and a full-service bar, quiet working spaces and a spa, allowing passengers to relax and rejuvenate before they depart.
Ends-
For more information please contact the Virgin Atlantic Press Office on 01293 747373 or email [email protected]
About Virgin Atlantic
Virgin Atlantic was founded by entrepreneur Sir Richard Branson 35 years ago with innovation and customer service at its core. Today Virgin Atlantic carries 5.4 million customers annually, and was recently voted Britain's only Global Five Star Airline by APEX for the third year running in the Official Airline Ratings. Headquartered in London, Virgin Atlantic employs over 10,000 people worldwide and operates a fleet of 46 aircraft serving 27 destinations across four continents. Alongside joint venture partner Delta Air Lines they operate a leading transatlantic network – offering up to 38 flights per day between the UK and US with onward connections to over 200 US and international cities. In September, Virgin Atlantic took delivery of its first Airbus A350-1000 aircraft – helping to transform the fleet into one of the quietest and most fuel efficient in the sky. Virgin Atlantic recently achieved the highest sustainability ranking of any airline globally with an A- Leadership rating in the 2018 Carbon Disclosure Project performance assessment.
On May 15, 2018 Air France-KLM, Delta Air Lines and Virgin Atlantic Limited signed definitive agreements to combine the existing trans-Atlantic joint ventures. This transaction is in the process of regulatory clearance. Upon completion, the airlines' expanded joint venture will become the preferred choice for customers travelling across the Atlantic offering the most comprehensive route network, convenient flight schedules, competitive fares and reciprocal frequent flyer benefits, including the ability to earn and redeem miles across all carriers. Customers will also benefit from the co-location of facilities at key hub airports to improve connectivity and access to each carrier's airport lounges for premium passengers.
In February 2019 Virgin Atlantic acquired Flybe and Stobart Air, as part of a consortium with Stobart Group and Cyrus Capital Partners. In October 2019, Flybe rebranded as Virgin Connect, Europe's largest regional airline, flying 8.5 million passengers each year to 170 destinations, connecting customers around the UK regions to Virgin Atlantic hubs in Manchester and London Heathrow. Stobart Air is a profitable franchise operation based in Dublin and includes Propius, an aircraft leasing business.
For more information visit: www.virginatlantic.com or www.virginholidays.co.uk or via Facebook, Twitter and Instagram @virginatlantic @virginholidays