British Airways B777-200 Club Suites
As well as the brand new shiny A350, BA will also be installing their much improved Club World Suites on two B777-200s this year.  Simple Flying managed to get the registration numbers of the two aircraft which has given us a clue as to where they will be flying. The two B777s registration numbers, G-RAES and G-VIIA, currently fly to the following destinations:
Seattle (SEA)
Dallas (DFW)
Boston (BOS)
Kuwait City (KWI)
New York (JFK)
Atlanta (ATL)
Dubai (DXB)
Abuja (ABV)
Nassau (NAS)
Tel Aviv (TLV)
BA has revealed that the retrofit B777-200s will not fly to one specific route but will go to the destinations already using B777-200s. Given that JFK is one of its most premium routes and Virgin are also rolling out a much-improved business class seat on the same route, I would not at all be surprised to see it operating on that route.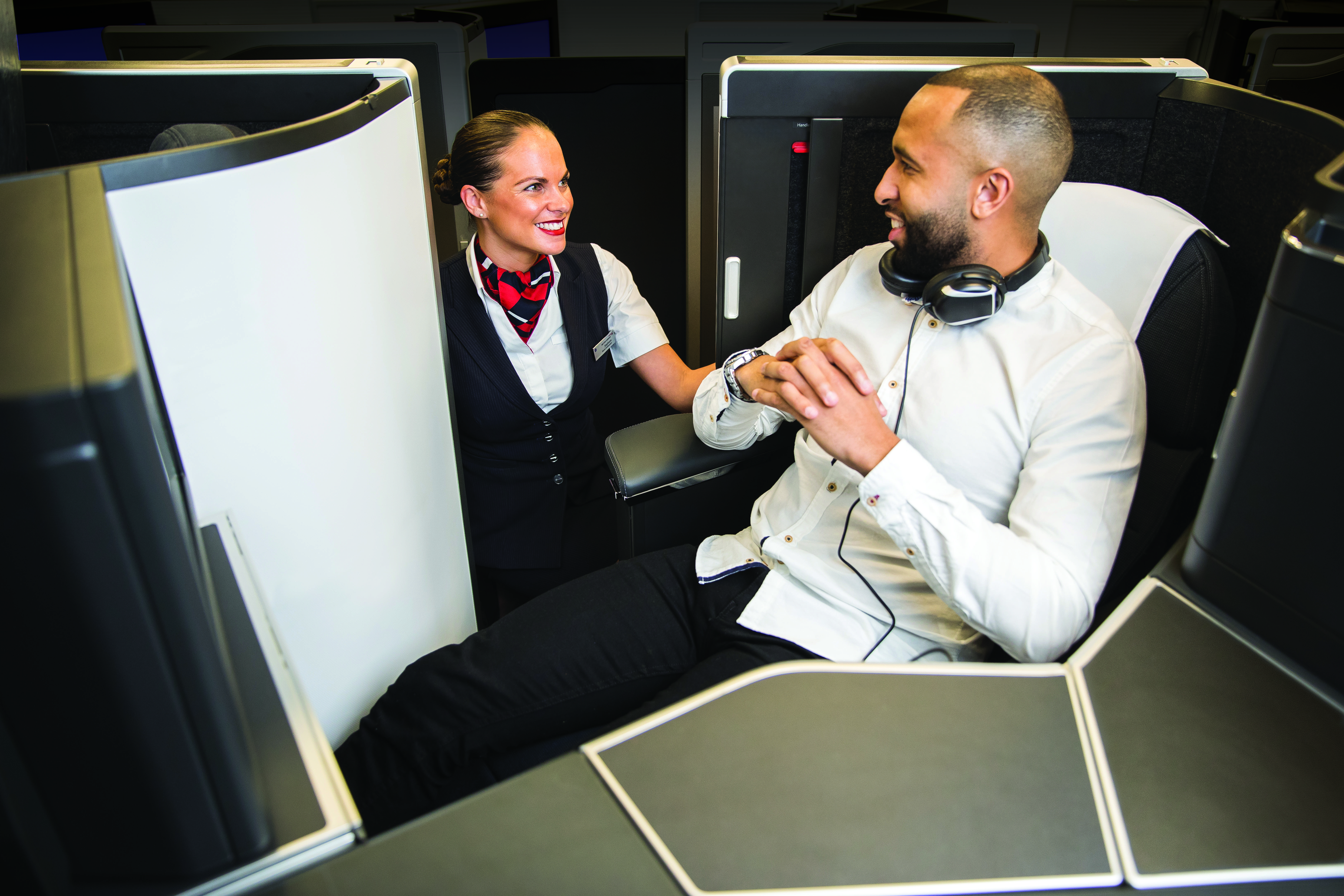 There has been a lot of speculation about whether BA will leave the current First seats on these B777s. Initially, Alex Cruz told TLFL that they would be installing the new First seats (which are based on the B787 First seats) on the two B777s. BA later denied this, but recent quotes seem to suggest again this may be likely. BA have already said they will need to reduce the numbers of First seats to accommodate the new Club Suites, so it makes perfect sense at the same time to install the new First seats. I would be surprised if the new seats don't also have a door added to make them a proper suite. It would seem illogical to have a door in business class but not in first.
You can currently book seats on the A350 flights to Toronto, Bangalore, Tel Aviv and Dubai on British Airways. 
HT: TPG
Emirates Sale
As well as the First class fares we featured yesterday; Emirates also has a business class sale until the 18 July. The sale is for flights until 22 May 2020. Emirates fly from many regional airports in the UK as well as Gatwick, Heathrow and Stansted. Prices are usually cheaper from Gatwick than Heathrow.
The fares start from:
Dubai £1779
Beijing £1869
Hing Kong £1869
Bangkok £1869
Shanghai £1869
Phuket £1969
Kilimanjaro £2049
You can read my reviews of Emirates Business class here.
You can find the Emirates Special offer page here.
Skyroam Day
I have talked about Skyroam a few times on here. You can read the original review in this article. In a nutshell, Skyroam is an alternative to using data roaming on your mobile in 120 countries. It also allows up to five devices to connect to it at a time to use mobile wifi hotspot with the fastest 4G LTE mobile WiFi speeds worldwide
It is light enough to carry around with you and can be used as a power bank with a USB-C connection (includes an adaptor for USB too). Until the end of today 16 July, Skyroam is offering 20% off the Skyroam Solis with 3 Months of Free GoData WiFi which includes 1 GB of high-speed data to use per month. A redemption code will be sent via email, and you can activate it anytime for the free data.
The offer has the Skyroam for £108 instead of £135. You then get 1GB of data for three months for free. You can either sign up for a monthly plan like I do, which is £7 a month for 1GB of data which then tops up automatically at the same rate if you use it all. The alternative is to buy a 24-hour data pass.
You can find the offer on the Skyroam home page here. Once you click on buy now, it will show the discounted price.
Small Luxury Hotels sale
Small Luxury Hotels are a collection of some amazingly luxurious hotels around the world, including some of my favourites such as The Sanchaya and Blanket Bay. Until 21 July, you can save up to 30% on over 200 selected SLH hotels for stays until 31 December 2019 if you are a member of their INVITED loyalty program (which is free to join).
You can find the sale page and sign up for INVITED here.