Heathrow staff strike announced
As if it wasn't bad enough with BA pilots currently balloting for action, now a strike at Heathrow has been announced for Friday 26 July and Saturday 27 July, Monday 5 August and Tuesday 6 August, and Friday 23 August and Saturday 24 August. The strike involves over 4,000 workers, including security guards, engineers, passenger service operatives and passenger service drivers. With numbers in this region, it could potentially shut down the airport.
Workers who are members of Unite voted for strike action in eight separate strike ballots.
Commenting Unite regional coordinating officer Wayne King said: "There is deepening anger over pay among workers who are essential to the smooth running of Heathrow Airport.

"They are fed up of being expected to accept crumbs while the chief executive pockets an eye popping 103 per cent rise in his pay package and shareholders are handed dividends of over £2 billion in the last two years alone.

"To add insult to injury there are widening pay disparities leading to airport security guards employed after 2014 earning up to £6,000 less than colleagues hired before that date
Heathrow Airport also issued a statement which said
"We are disappointed that Unite will be taking strike action. Following this decision, we will be implementing contingency plans that will ensure the airport remains open and operating safely throughout any coordinated action. We will be working alongside our airline partners to minimise disruption caused to passengers as they look towards their well-deserved summer holidays.

"We are proud of our record as a good employer and we remain committed to finding a solution. We have proposed a progressive pay package giving at least a 4.6% pay rise to over 70% of our frontline colleagues. The total package offered is above RPI and is specifically designed to boost the wages of lower paid colleagues. We have invited our union colleagues back to the table and urge them to continue working with us to reach an agreement."
Despite the offer from Heathrow, Unite said the airport's current pay offer amounted to £3.75 a day extra for its lowest-paid workers.
At this point, it is still likely that they may go to ACAS for further talks before the 26 July arrives but we will see. How the airport could continue to operate with this many staff involved is a mystery despite Heathrow's assurances.
Qatar sale from £980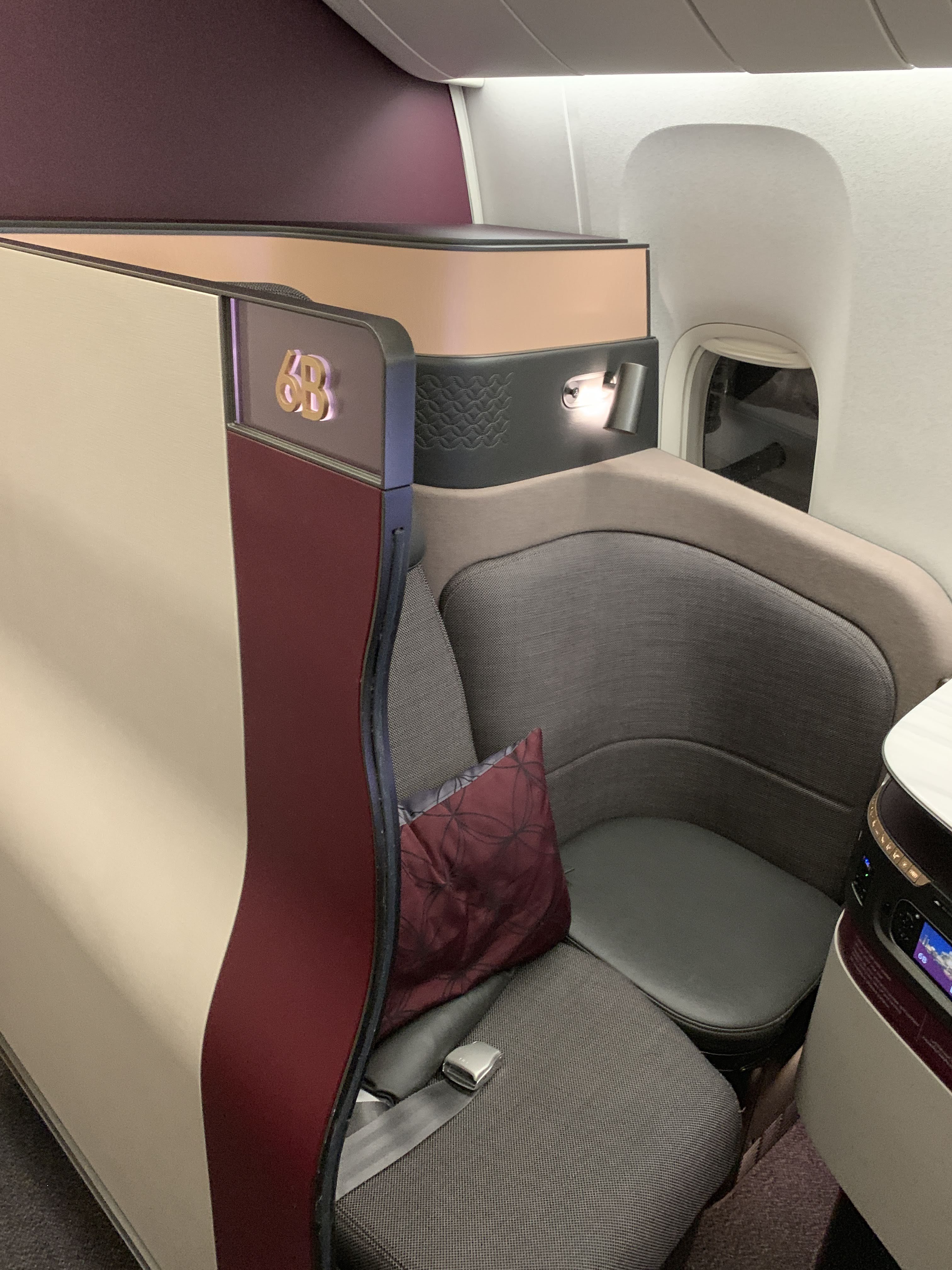 Well, it seems like we are back to the good old days of a Qatar offer every month or so, even if the prices aren't quite as good. The current "Make memories " sale must be booked by 21 July for travel until 31 March 2020.
Below is a table showing the starting prices from the cheapest departure points I could find. Before committing to a departure point it is worth looking at the costs and timing of any positioning flights. It also pays to look at hotel prices if you will need to stay the night as well as what aircraft types are used on the routes to Doha. It may not seem such a bargain if you are on a regional business class flight! If you are not sure which aircraft to choose, you can find reviews of most of the long haul Qatar business class cabins here.
It is also worth looking at going from London one way or back to London as often this can be done for only a couple of hundred pounds extra.
| | | | |
| --- | --- | --- | --- |
| Destination | Price | From | Other departure points |
| | | | |
| Auckland |  £    2,036.00 | Stockholm | |
| Bangkok (BKK) |  £    1,230.00 | Stockholm | |
| Bali (DPS) |  £    1,428.00 | Amsterdam | |
| Beijing (PEK) |  £    1,183.00 | Belgrade | Munich £1429 |
| Colombo |  £       980.00 | Bucharest | |
| Cape Town |  £    1,245.00 | Oslo | |
| Da Nang |  £    1,030.00 | Kiev | Stockholm £1507 |
| Johannesburg (JNB) |  £    1,396.00 | Belgrade | Stockholm £1535 Rome £1545 |
| Ho Chi Minh City |  £    1,317.00 | Stockholm | |
| Hong Kong (HKG) |  £    1,166.00 | Belgrade |  Stockholm £1367 |
| Kuala Lumpur (KUL) |  £    1,535.00 | Oslo | Gothenburg |
| Langkawi |  £    1,784.00 | Stockholm | |
| Maldives (MLE) |  £    1,563.00 | Zagreb | Belgrade £1519, Brussels £1747, Oslo £1780 |
| Melbourne |  £    1,959.00 | Oslo | |
| Phuket |  £    1,260.00 | Sofia | Stockholm £1362 |
| Shanghai (PVG) |  £    1,277.00 | Belgrade | |
| Singapore (SIN) |  £    1,157.00 | Sofia | Stockholm £1157 |
| Sydney |  £    1,971.00 | Gothenburg | |
| | | | |
You can search for availability and prices on Qatar Airways or try Skyscanner to see if it cheaper via an online travel agent.
Etihad and Emirates First offers from £2380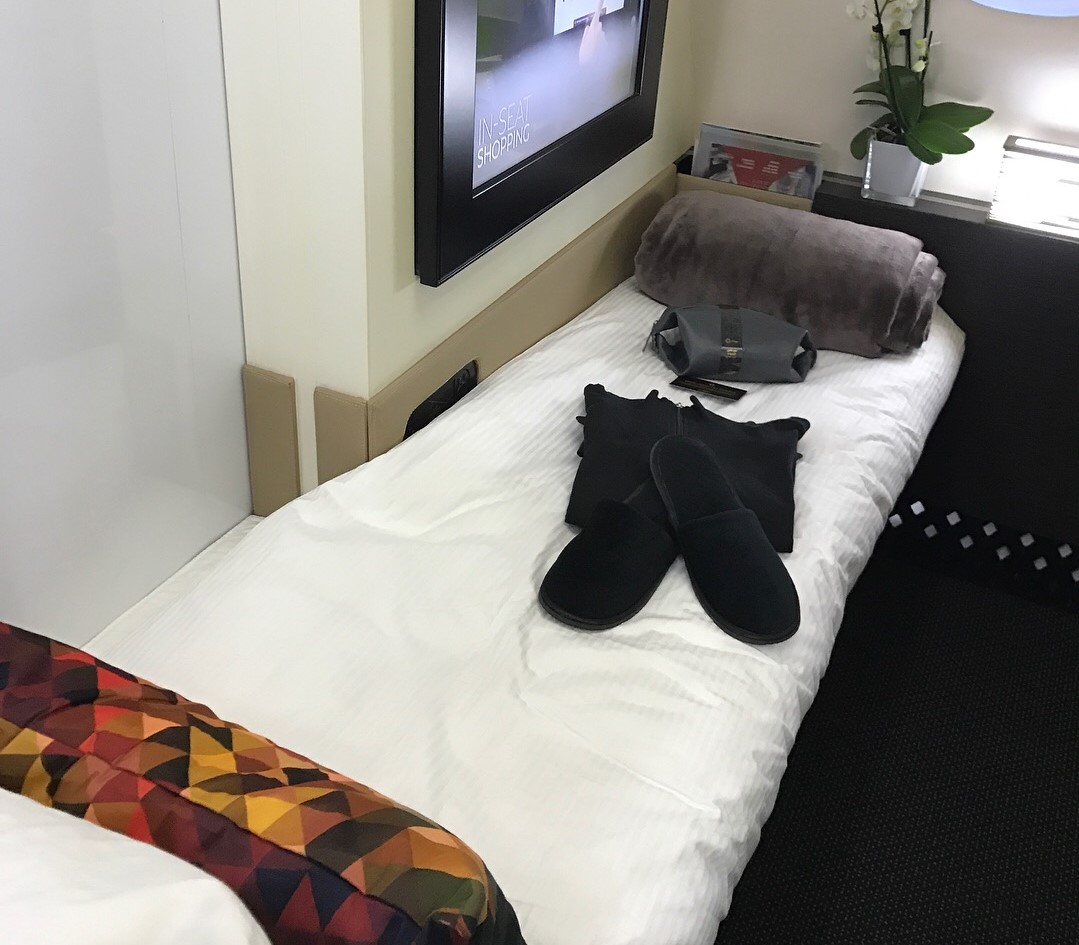 Etihad
Whilst not exactly bargain of the century compared with some of BA's recent sale prices, the current offers with Etihad for First are still a good deal compared to the usual price. You also get a lot for your money. In terms of the actual space and seat, Etihad First Apartment can't be beaten for me. The Apartment has both a separate bed and armchair and an enormous TV screen that swivels for both positions.
Post from RICOH THETA. – Spherical Image – RICOH THETA
The apartments are only available on Emirates A380 aircraft. The A380 flies to London, New York, Melbourne, Paris, Seoul and Sydney. You can find my review of The First Apartment here. 
The two cheap fares are:
Warsaw to Singapore £2380
This is on a B777 from Abu Dhabi and has a much smaller first class seat. The drawback is that you also have to route via Zurich first which is only in business class to Abu Dhabi.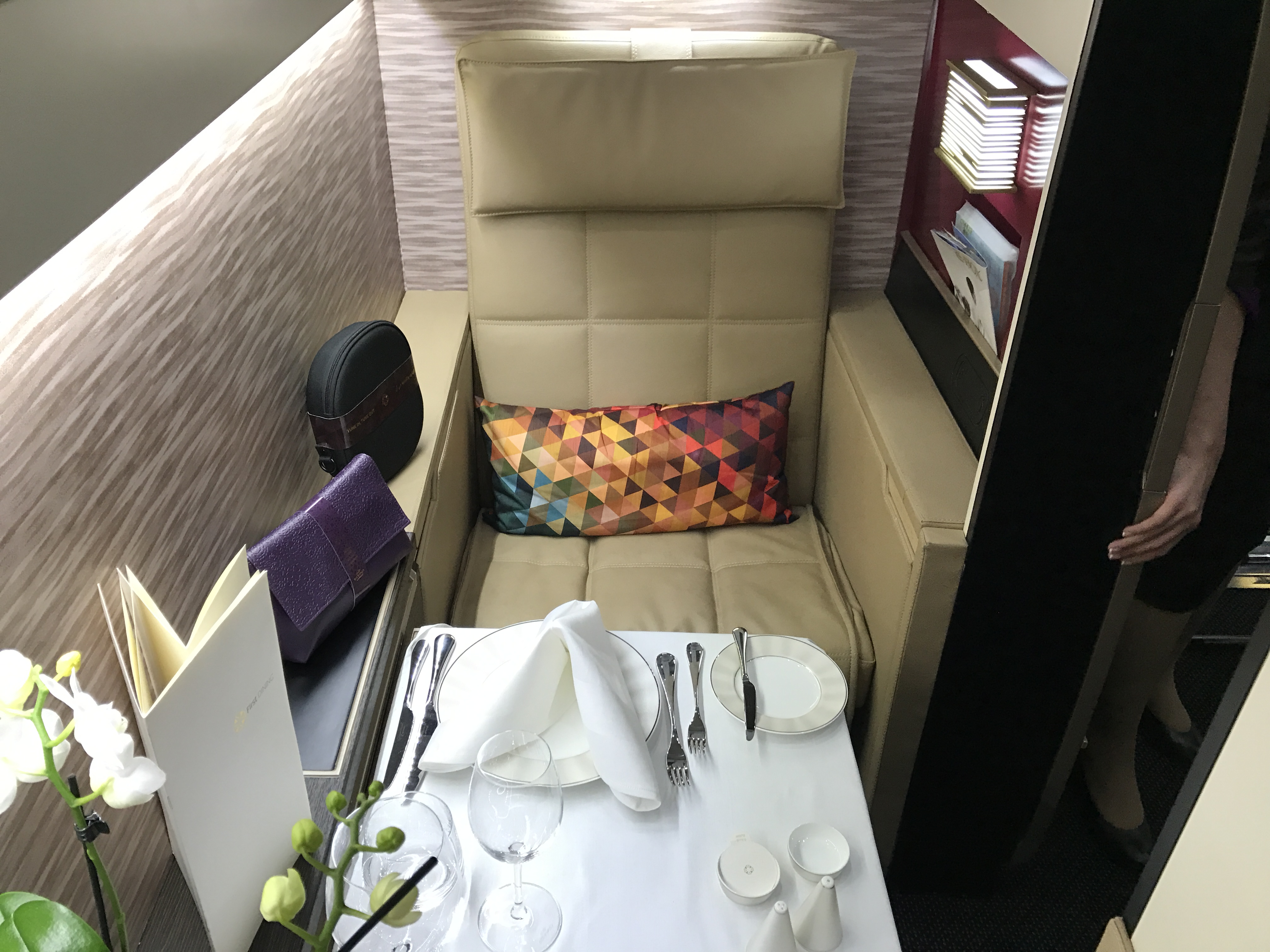 This is an A380 for the second flight and first class on both legs.
Rules:
Transfers: Unlimited
Stopovers: Unlimited
Refundable: Yes
Changeable: Yes
You can check availability and prices on Etihad.com here
HT: Flyertalk
Emirates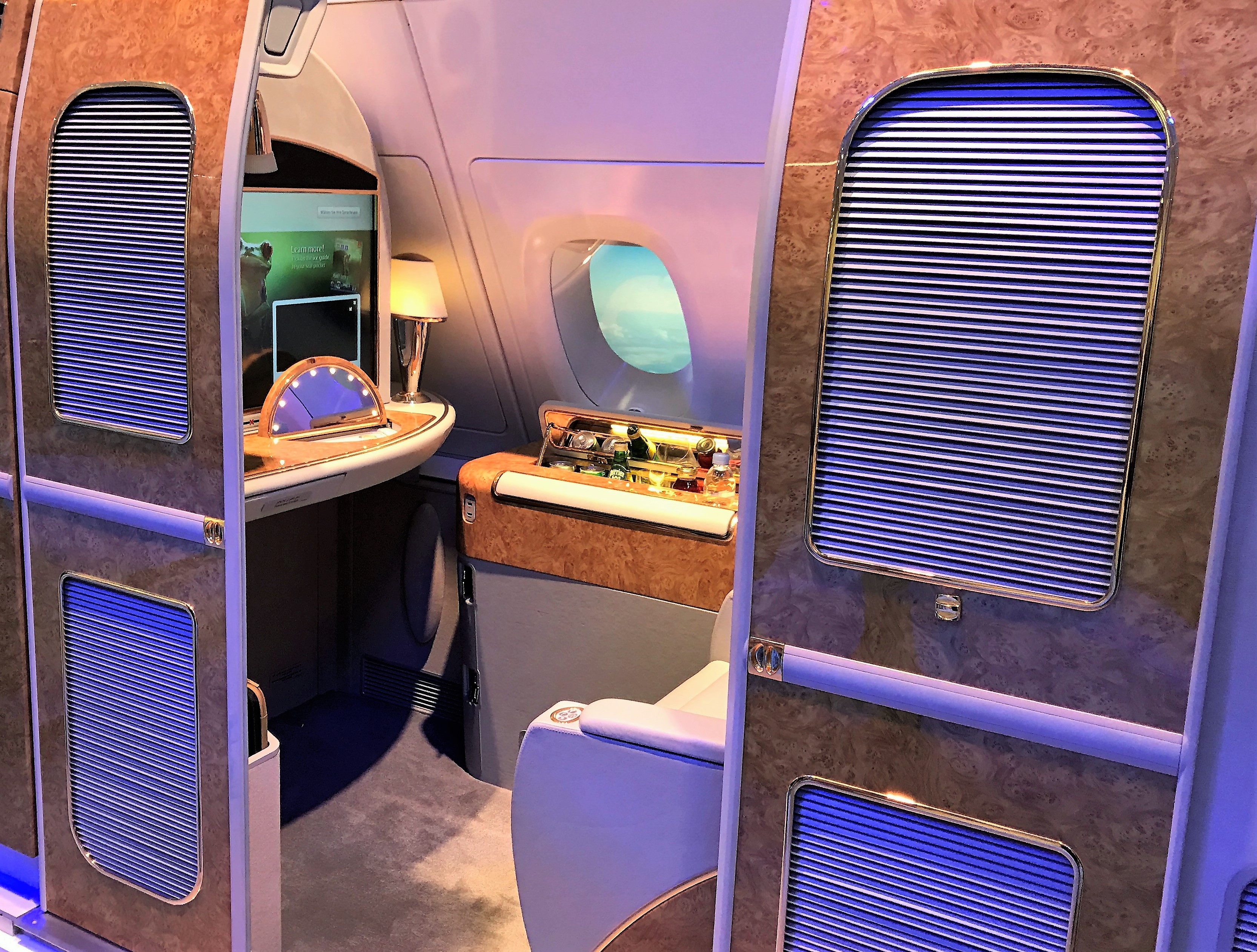 In case you were wondering, Emirates wins the best overall First for me by a narrow margin with their new First Suite. This is due to all the bells and whistles plus far superior food and drink. The offers are slightly cheaper and if you can manage to find a similar price on a Qantas codeshare you would be able to earn tier points and Avios too. The flights are in Emirates older First class suites but I was still pretty impressed when I flew them. You can find my reviews here.
Emirates features some amazing champagnes, wines and spirits along with caviar and some decent food. At these prices, it could be worth a try!
Warsaw to:
Hong Kong £2813
Beijing £2691
Bangkok £2813
Seoul £2863
The fare rules are:
Minimum stay: 3 nights
Maximum stay: 4 months
Transfers: Unlimited
Stopovers: 2 free & 1 at extra cost
Refundable: Yes for a fee
Changeable: Yes for a fee
You can search for availability and prices on Emirates here.