Today's entry for the TLFL reader review competition is from Simon who will give tips for flying at the moment. This was from a few weeks ago so queues have eased a little at Heathrow, but I expect it to pick up again for the next 10 days until the schools go back.
Weekends away!
I thought it may be useful to share our recent experiences with you- being lucky enough to have spent three of the last four weekends away travelling BA to and from Heathrow – and on one occasion arriving back at Gatwick. We have flown Club Europe each time. I understand that everyone's experiences at the moment differ widely- from the nightmare scenarios repeated ad nauseum in the Daily Mail, to others having a totally normal flight and airport encounter.
Anyway… here are my Tips for flying at the moment for fellow TLFL readers….
Check-in online or via the app. Some flights are well overbooked at the moment- they will find any excuses to take you off the plane if it's full. I doubt they would do that with Club or status pax. I don't understand why BA don't offer a financial incentive like North American airlines to find off-loading volunteers?
Be inventive with your booking! Flights are so expensive at the moment. When looking at our flights to Berlin we were quoted an eye-watering £1100 return (out Friday/ back Monday). A simple multi-city search on BA.com reduced our flight to £425 flying in to Hamburg and back from Berlin.Yes- I know that's not suitable for everyone (maybe for business expenses!) but we landed in Hamburg at 10am- had a great lunch (and beer!) and caught the super fast train to Berlin for £15 each!. We also did the same for our trip to Italy- flew in to Milan and out of Turin- a 45minute express train again! It's worth noting that nearly all European railway company's are doing a 2-4-1 offer at the moment which makes this a great idea for the leisure traveller. It didn't work for Mallorca though!
Get an AirTag/ Tile or similar if you're checking luggage in….(see our tips here)
…. But if you can avoid it don't check luggage in! The waits and sights I have seen in luggage halls over the past four weeks resemble hell! (see our tips here)
Passport control. Unavoidable and you've seen it in the press! It's horrid, here's my timings: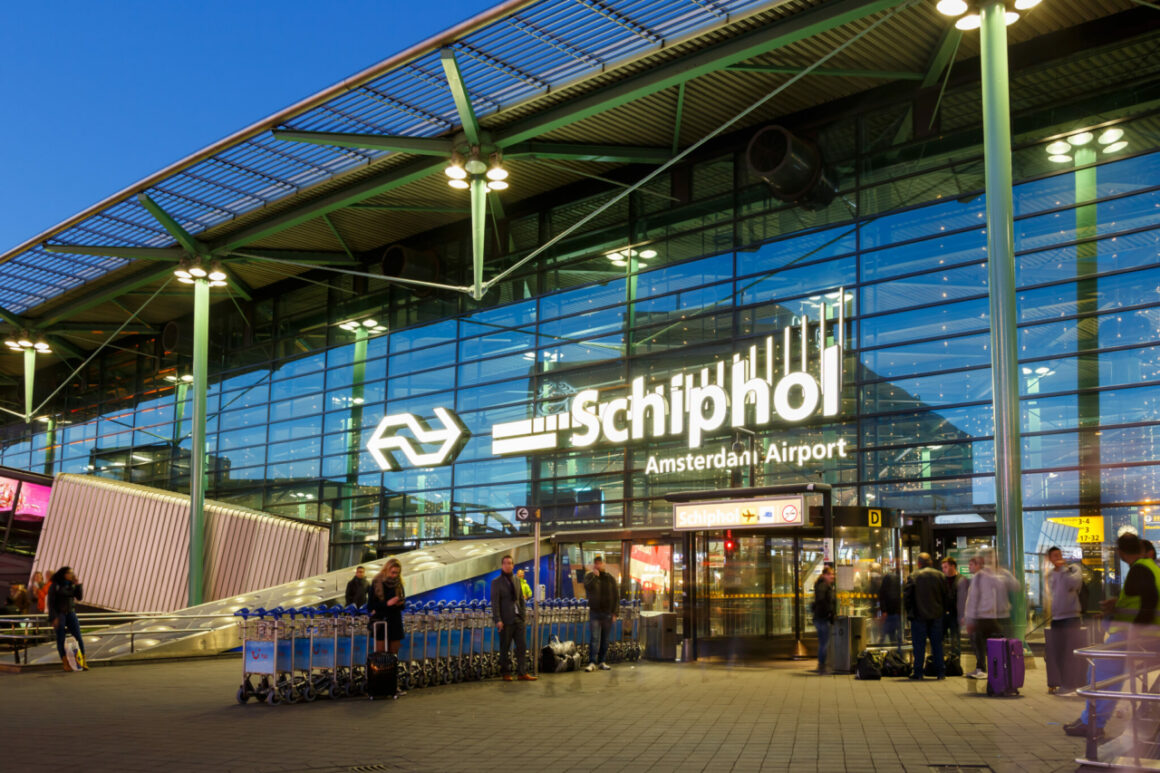 Amsterdam 45 minutes (missed the start of the cricket!)
Milan 35 minutes
Hamburg 50 minutes- and we actually beat the German passport queue on this one!
Gatwick 1 hour 30 minutes- 2 staff on, e-gates failed- still angry.
Heathrow e-gates working- 5 minutes
And….
Mallorca – 5 minutes due to the sheer number of arriving passengers they opened the largest bank of e-gates I have ever seen WHICH also accepted UK passports!
I mention this because most European airports don't let UK passports through e-gates as you now need a stamp. Obviously, the Spanish authorities in Mallorca have realised that 2000 Brits desperate for a drink are best quickly let through to fill the tills in Maga!
I could finish my list by saying "keep calm", "don't get mad", "Brexit…" etc, etc … but you will all tell me off! Hopefully one day it will all get back to normal!
And really finally-if you do find yourself having the opportunity to visit Turin -do! It's often by-passed for the other Italian cities but we loved it. Quieter than others, but with big museums (largest collection of Egyptian antiquities outside Egypt) great cafes/ bars and restaurants.
It's well-known for being the location for "The Italian Job" which leads me in to my hotel find for 2022- the Double Tree Lingotto. £97 per night. Based in the old Fiat factory, 10 minutes on the tube from central Turin. 'Eatery'- the Italian marketplace dining hall is next door.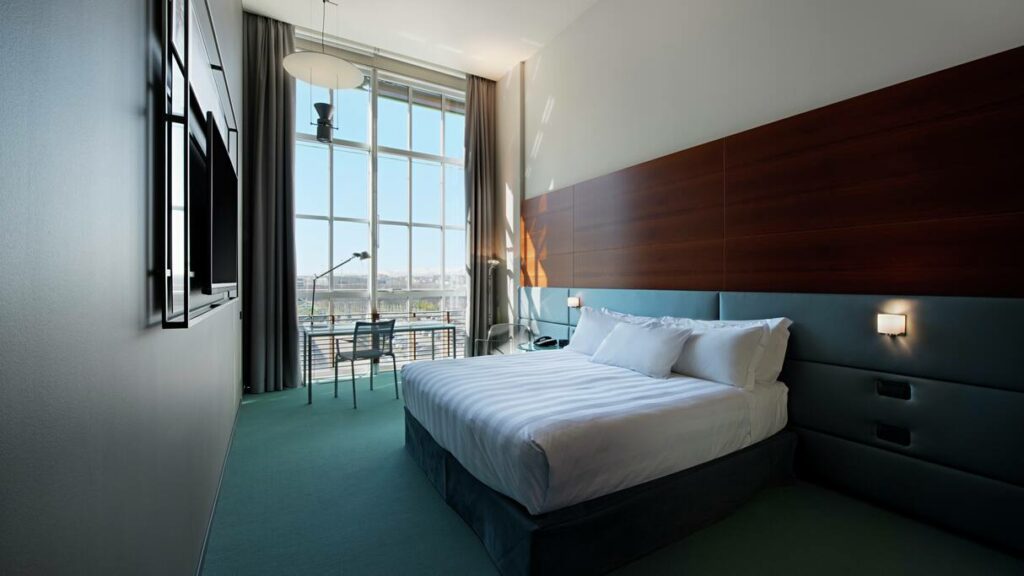 The rooms are huge, the highest ceilings and windows ever.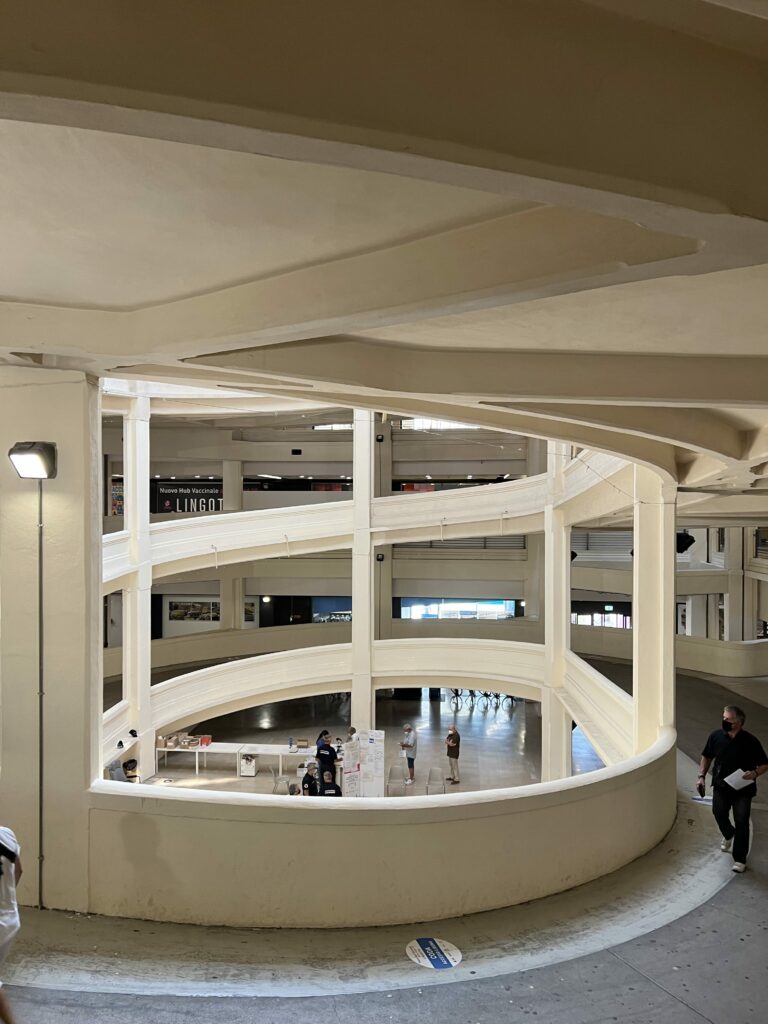 It's based in the old gear-box factory, overlooking the old factory with the racetrack on the roof- which you can actually walk round!!! Cue the music… #da-da-dah-di-dah-dah-di-da-didah!#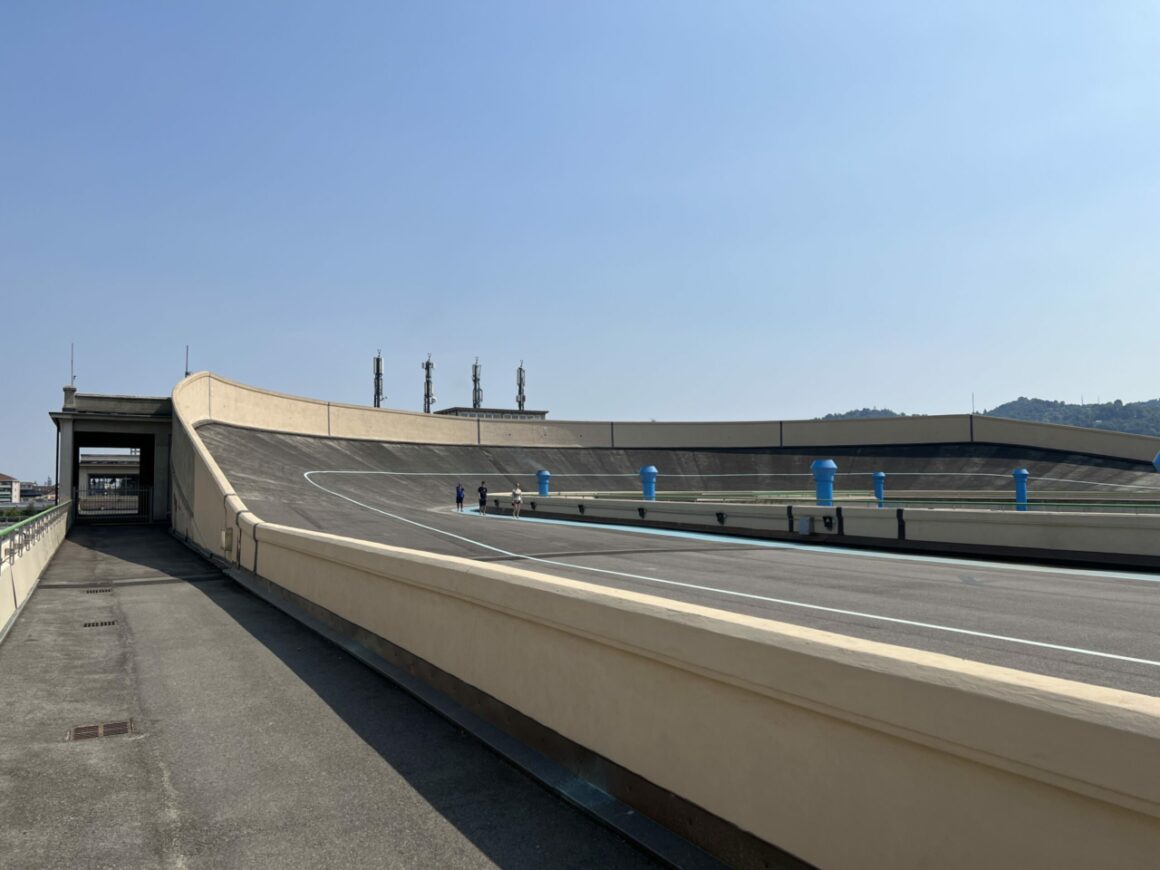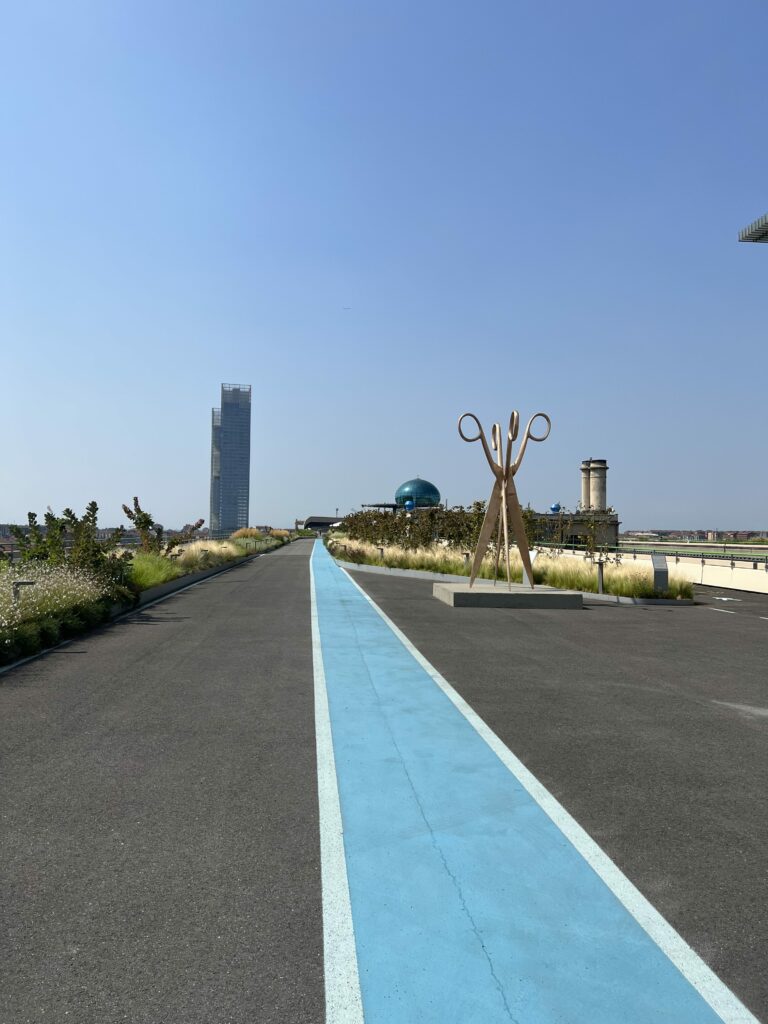 Like our READER REVIEW: My Weekends away – Tips for flying at the moment and Turin? You can read more flight reviews here.