For those of you who have been following along with my Scottish adventure from the summer, the Kimpton Blythswood Square Hotel Glasgow is the next hotel in the series. I have also reviewed the Waldorf Astoria in Edinburgh and my trip to Barra where you land on the beach. If you can't wait for the rest of the reviews, there's more information in my Forbes article here.
Location
The hotel is located in a quiet garden square of beautiful Georgian buildings. However, it is just on the edge of the very centre so only around a 10-15 minute walk to get to most places. Glasgow Central station is a 12-minute walk. There is also a bus stop just around the corner.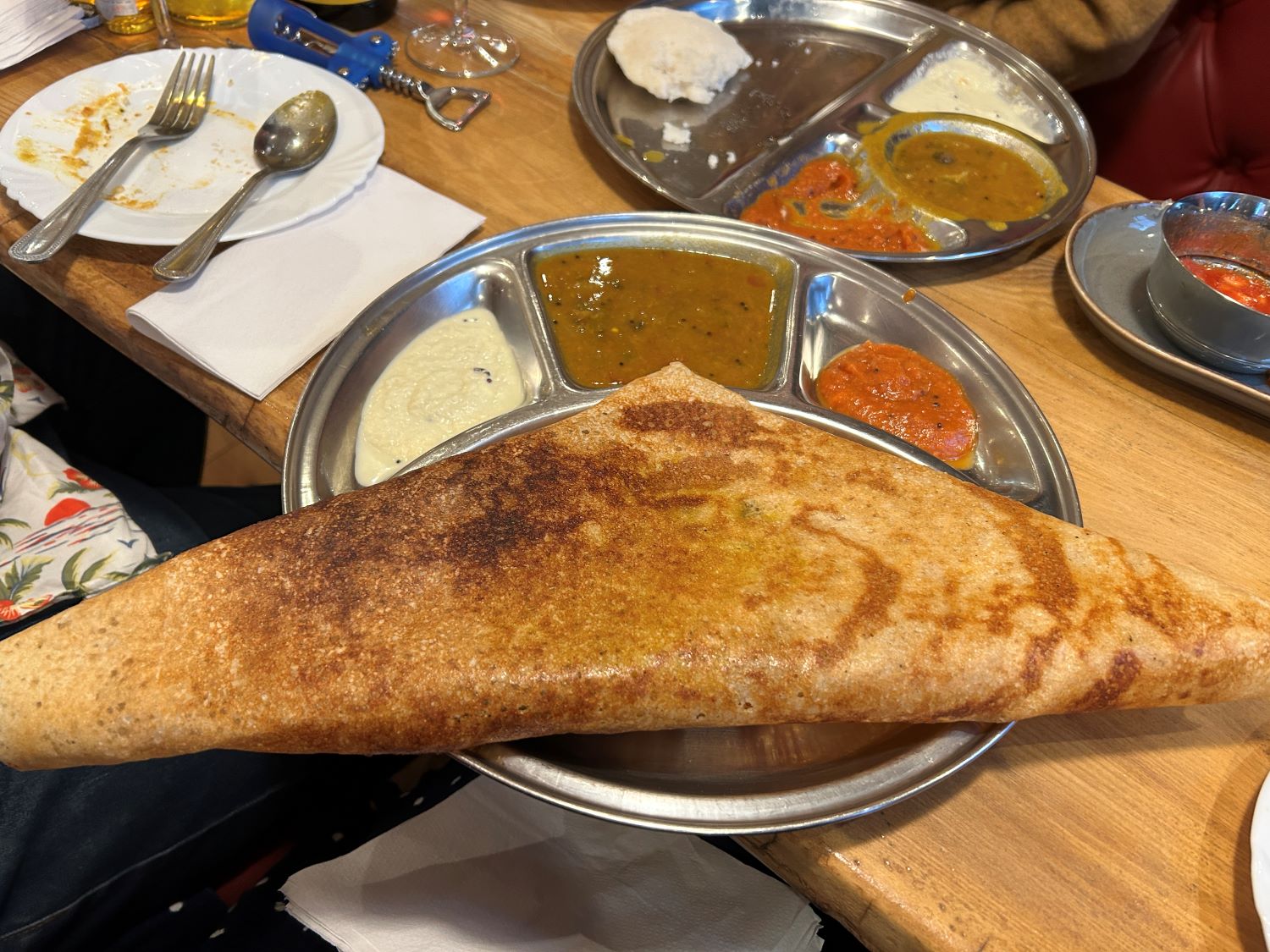 I'd recommend the Indian restaurant Westend Banana Leaf, about a 5-minute walk away, which does not serve alcohol but allows you to bring your own. The food is delicious and very authentic, as well as being very cheap.
Booking Blythswood Square Hotel Glasgow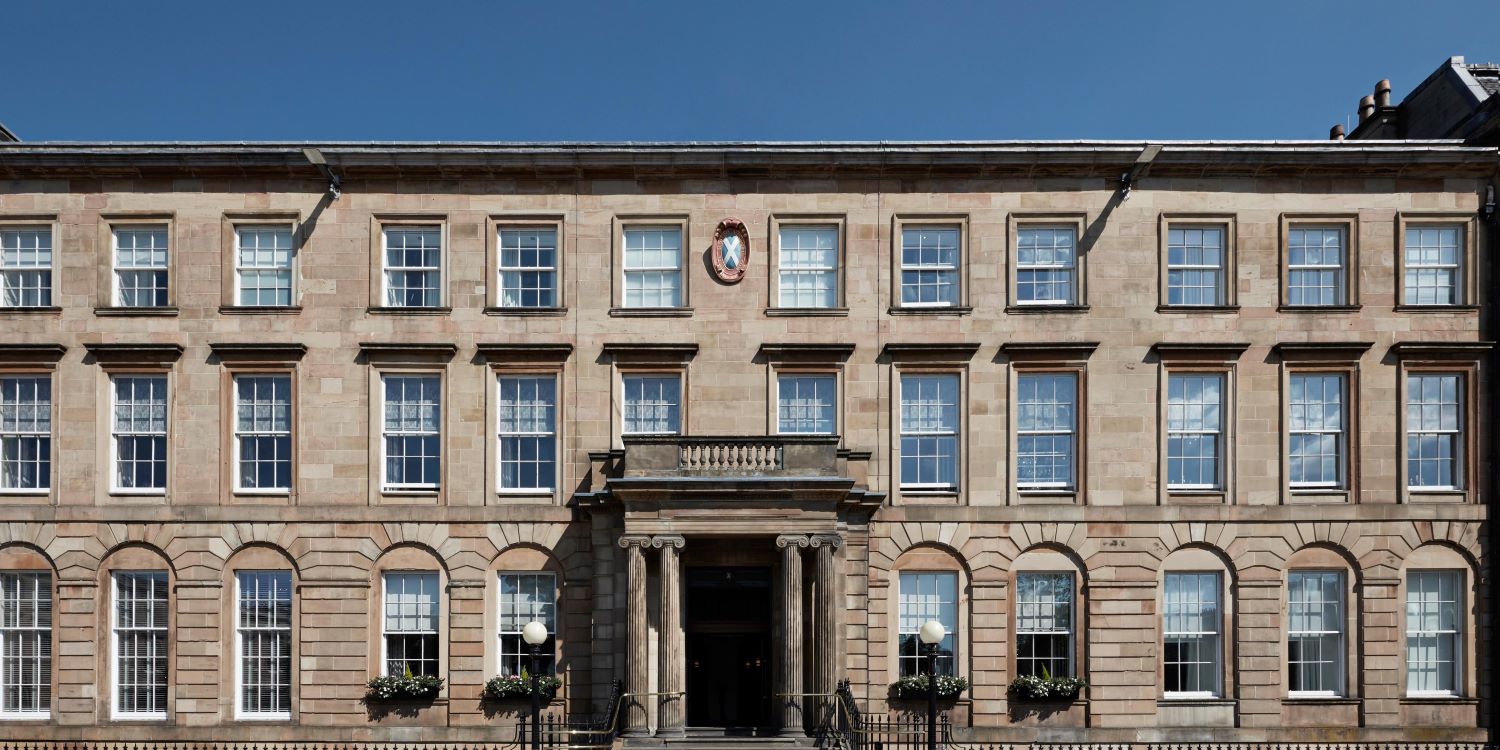 I booked through our luxury travel agent partners GTC, for £483 for two nights during the summer. This gave me the following extra benefits:
Complimentary Breakfast
USD100 Hotel Credit
Room upgrade at check-in
Late check out 2pm
Dogs stay free.
Prices start from a very reasonable £150 a night or 32,000 points a night.
Check-in at Blythswood Square Hotel Glasgow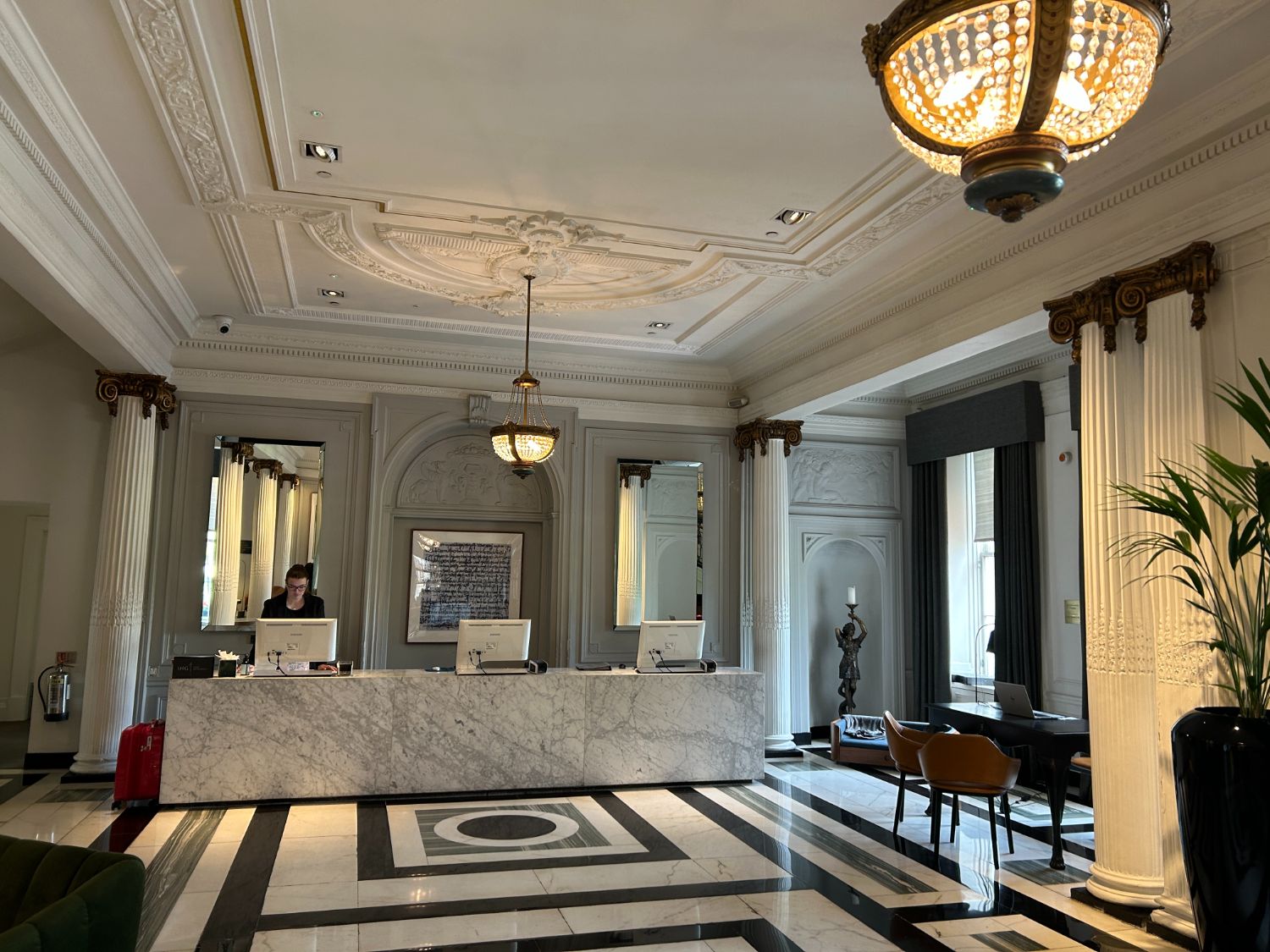 The building feels grand from the outside, with very helpful doormen to help you carry your luggage up the steps or get a taxi. Inside, the lobby is equally impressive with a beautiful wrought iron grand staircase, pillars and some alcoves for sitting with stunning peacock blue velvet upholstery.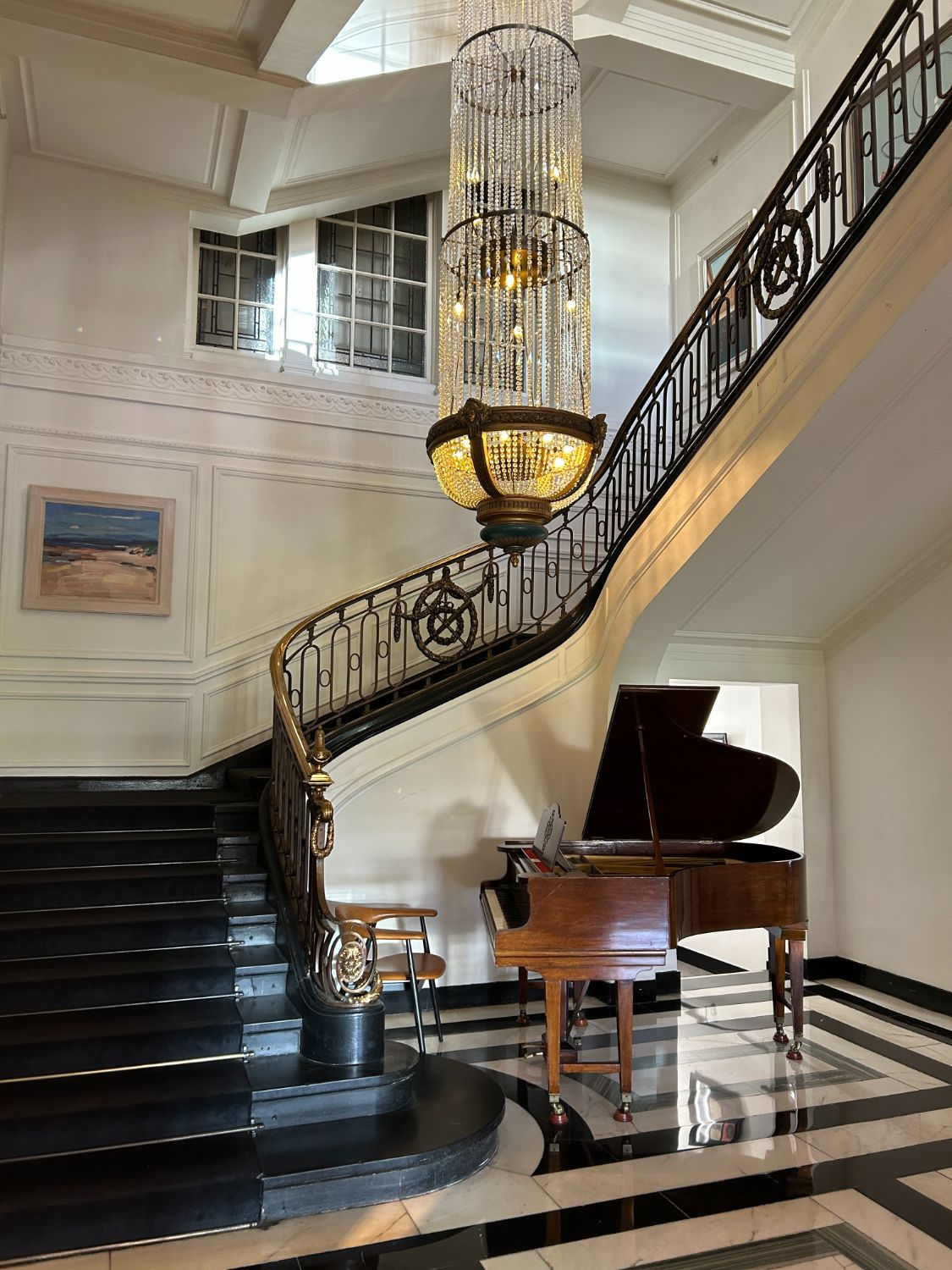 The reception staff were helpful and friendly when they checked me in, making sure I knew where everything was and the times of things. I was advised to book for breakfast, which I always find a bit annoying.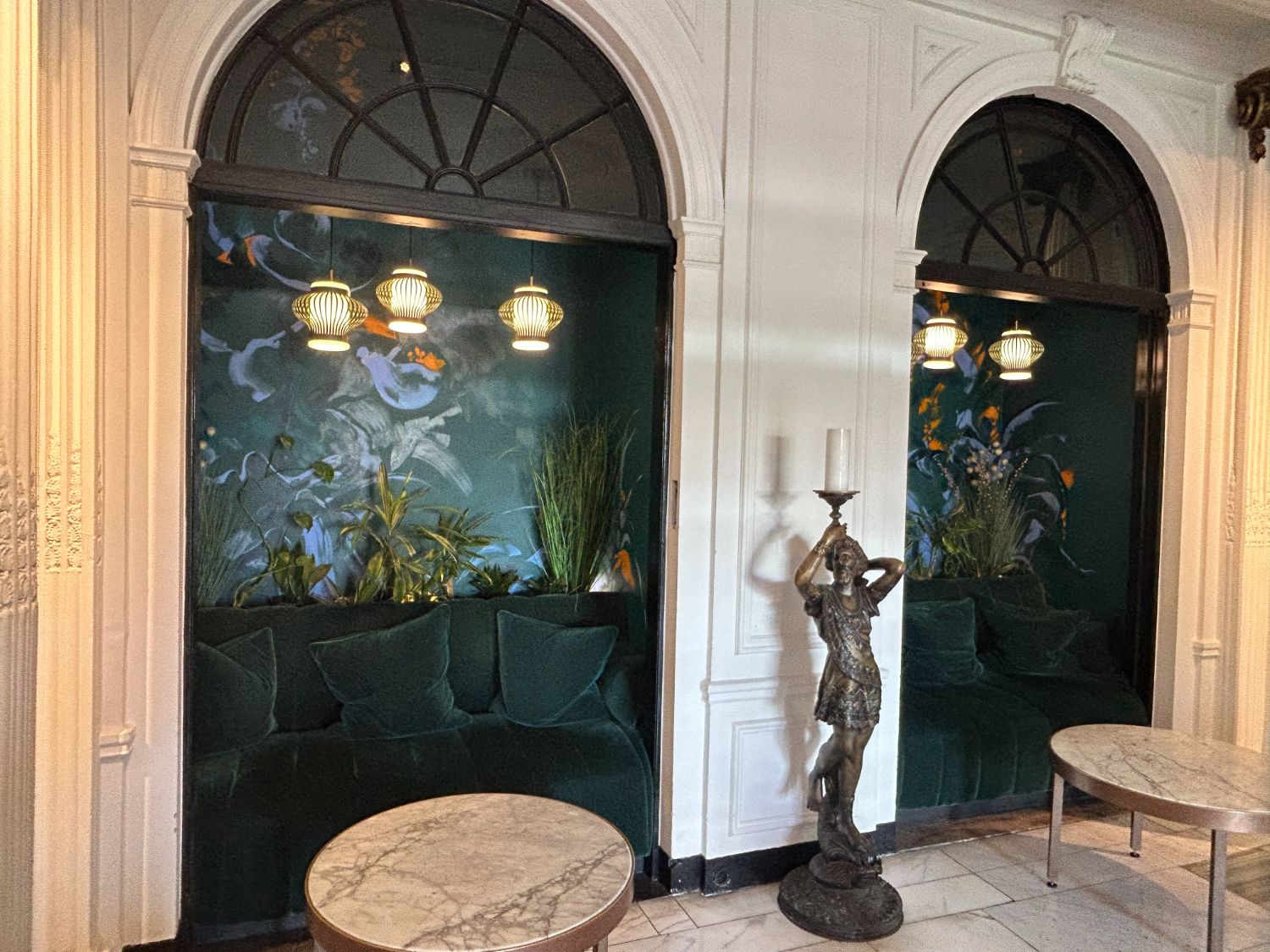 As I am IHG Platinum through my paid Ambassador status, I am entitled to a £10 bar credit but in fact, they gave me a voucher for a free cocktail which is even better.
Blythswood Square Hotel Glasgow Room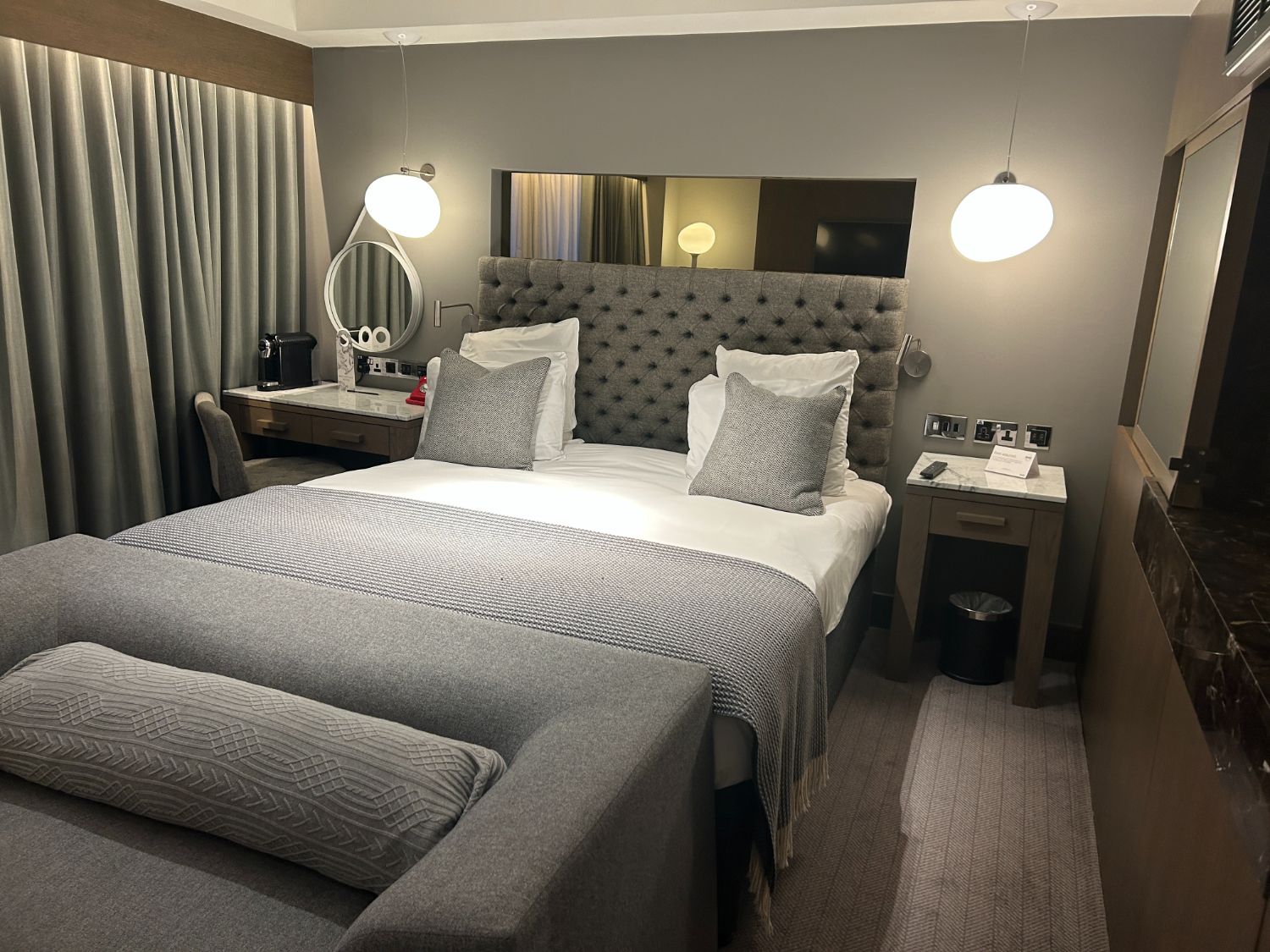 I had booked a standard room and got upgraded to a Premium room, the next category. The room felt like a decent size, and I loved the design and colour palette, which went well with the heritage of the hotel. It was lovely to have a proper sofa to sit on as most hotels often only supply one slightly uncomfortable chair in the smaller rooms.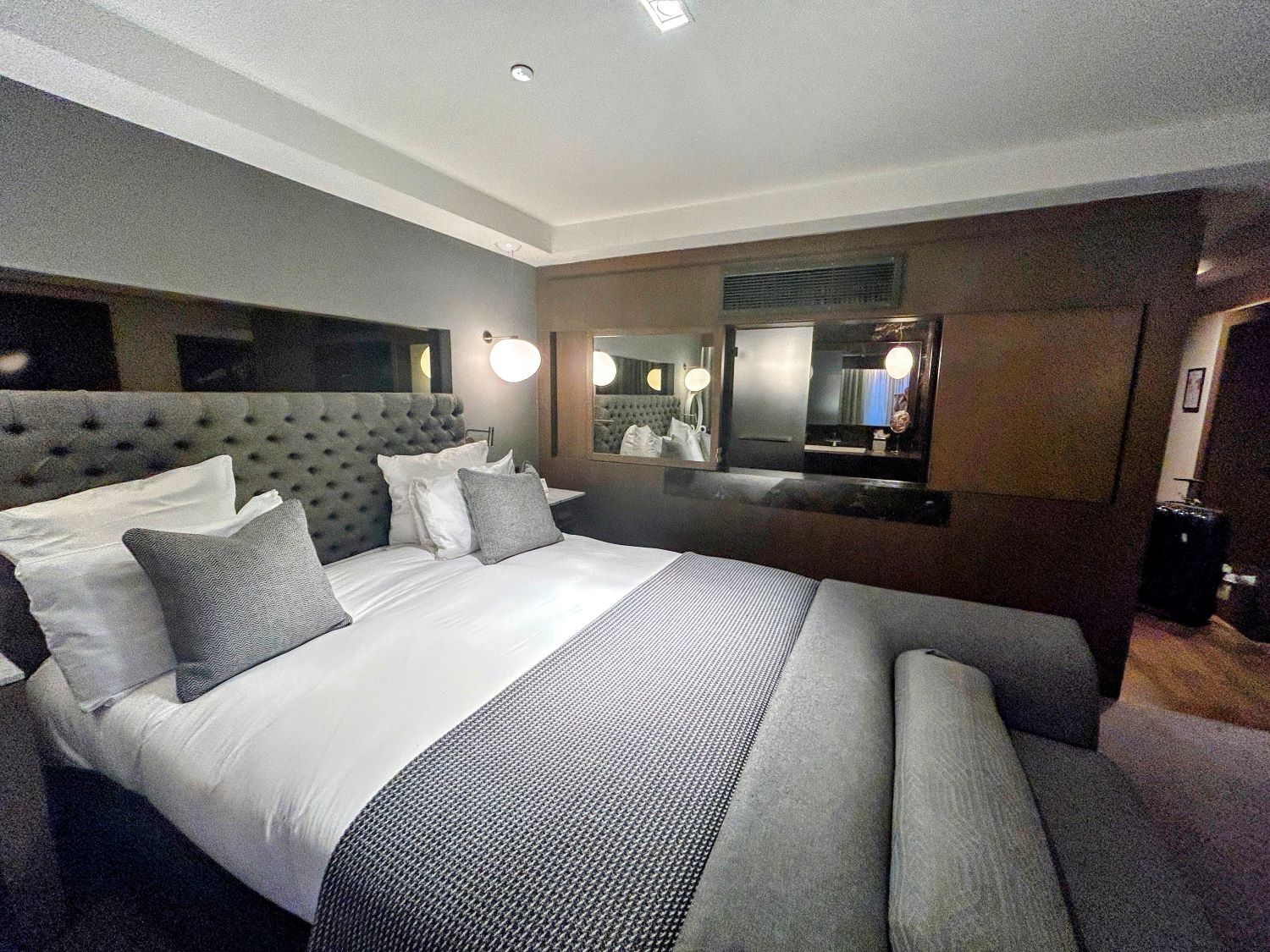 The bed was comfortable with high-quality linens, and plenty of sockets were by the bedside. I liked that operating the light switches was simple and didn't need me to wear glasses to read something. I also loved the old-fashioned red phone by the bed too.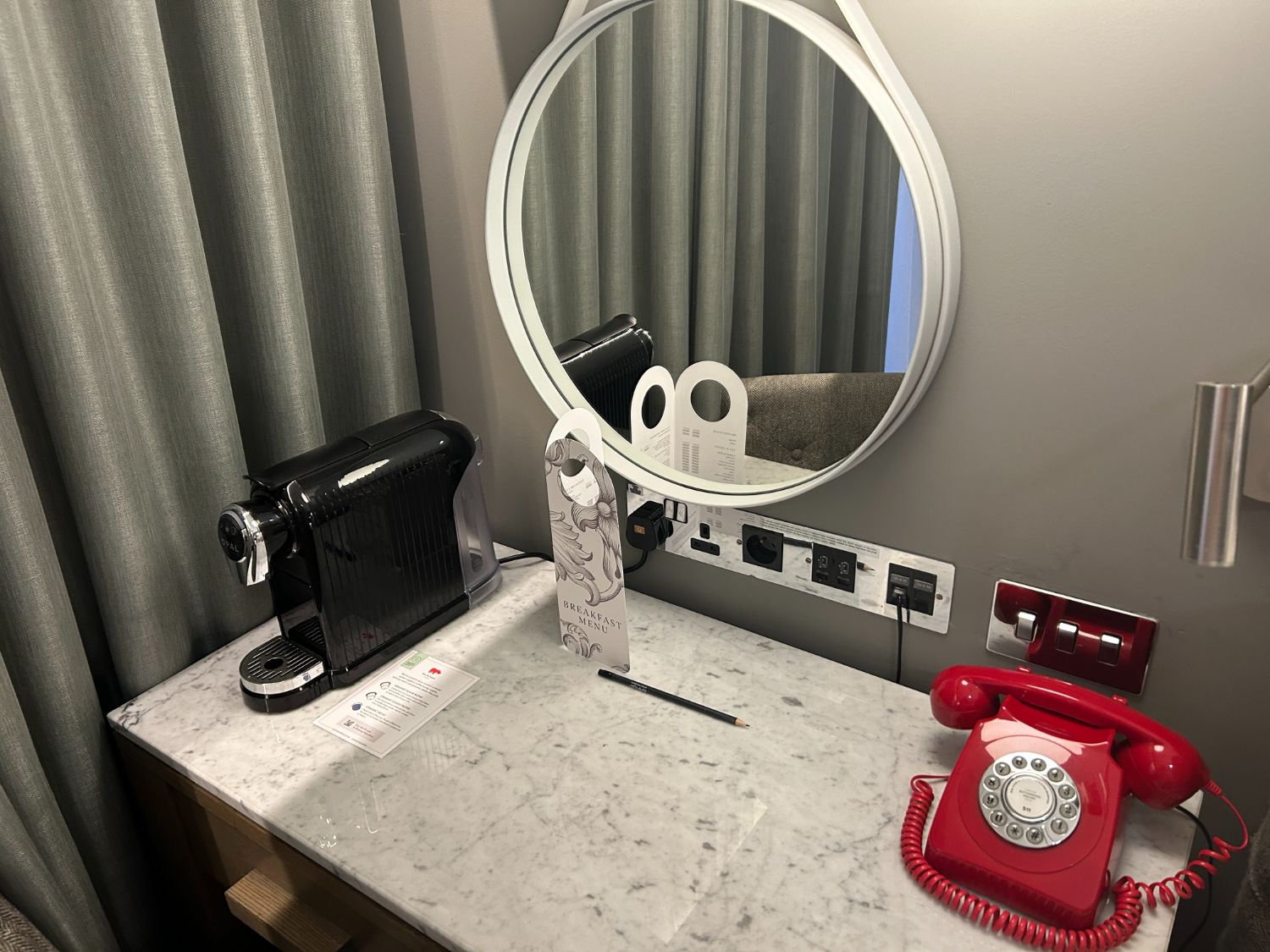 The phone was on the combined desk/vanity area, which has plenty of sockets and a mirror. It was large enough to work properly from, too.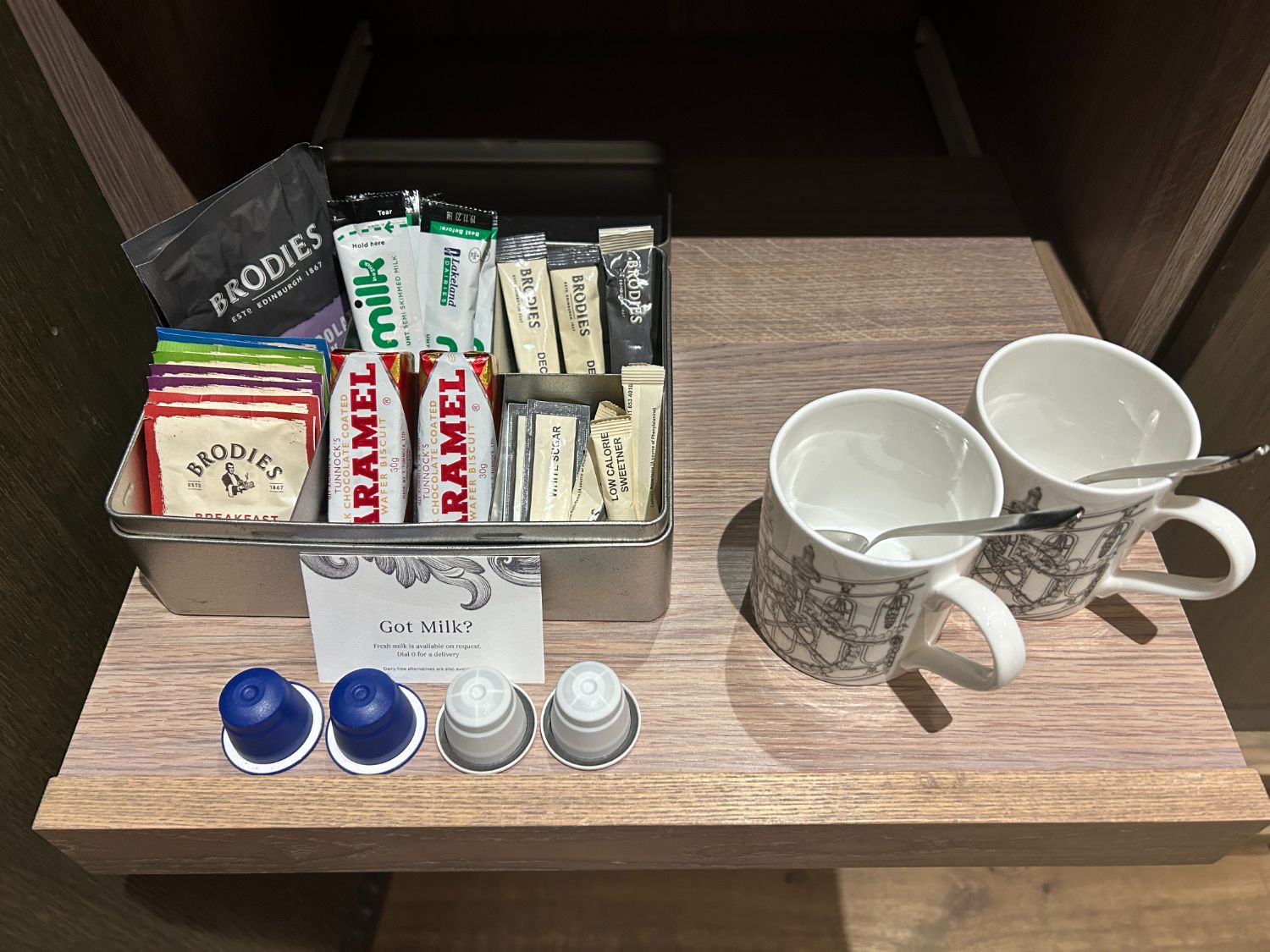 There were lots of extra touches, which I loved, such as the Tunnocks caramel wafers to go with your coffee and the free minibar. Yes, there were only a few bits and no alcohol, but I do love a freebie! Out of shot there was a large pack of M&Ms, some crisps and a kettle. The free minibar is for premium rooms and above. You could also request fresh milk, which I'm always grateful for.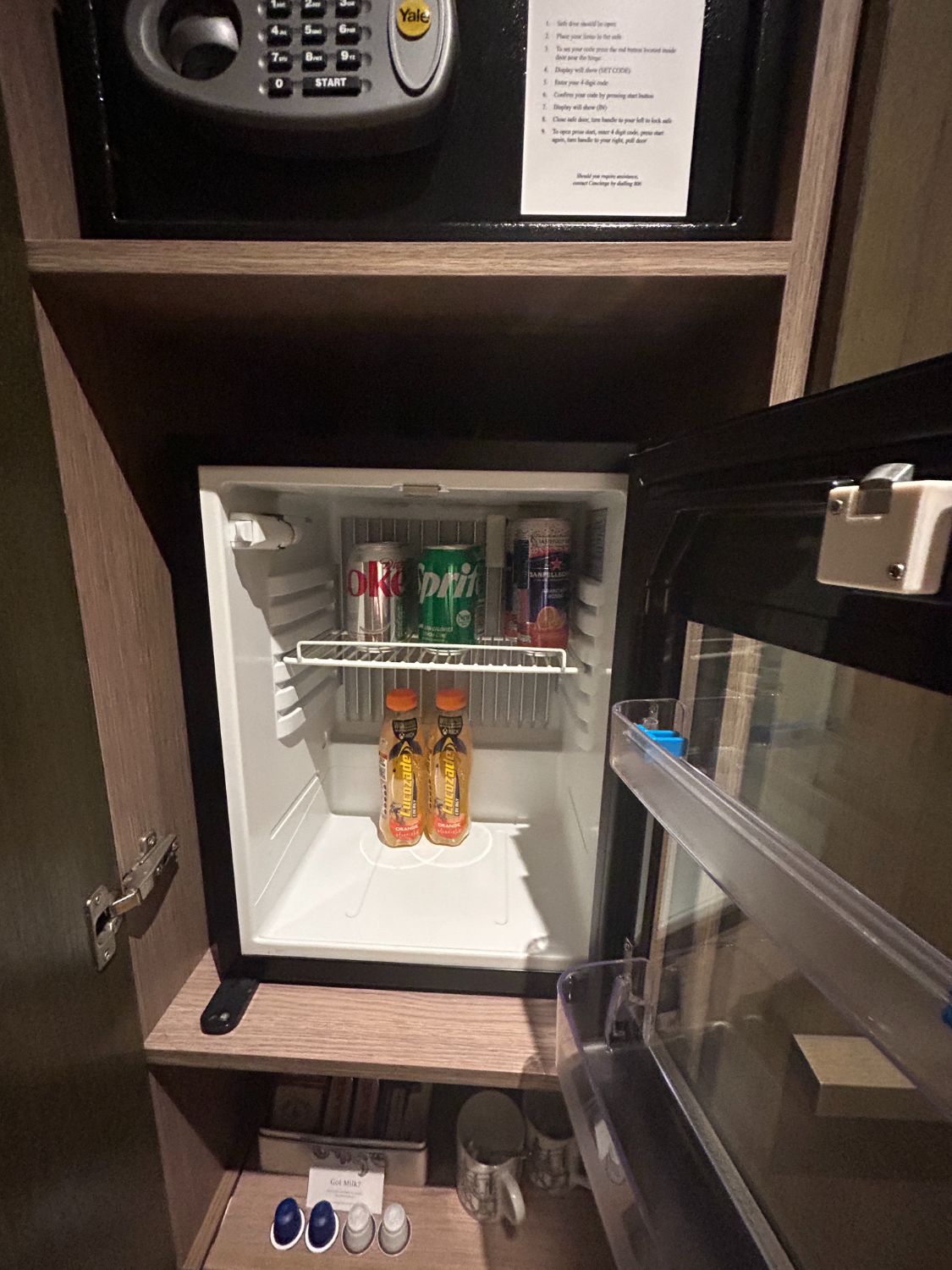 The room has a window into the bathroom, which I don't really get in this type of hotel where there is no view to look at. I guess if you are in the bath, you can watch the TV? It could be completely closed if you wanted to.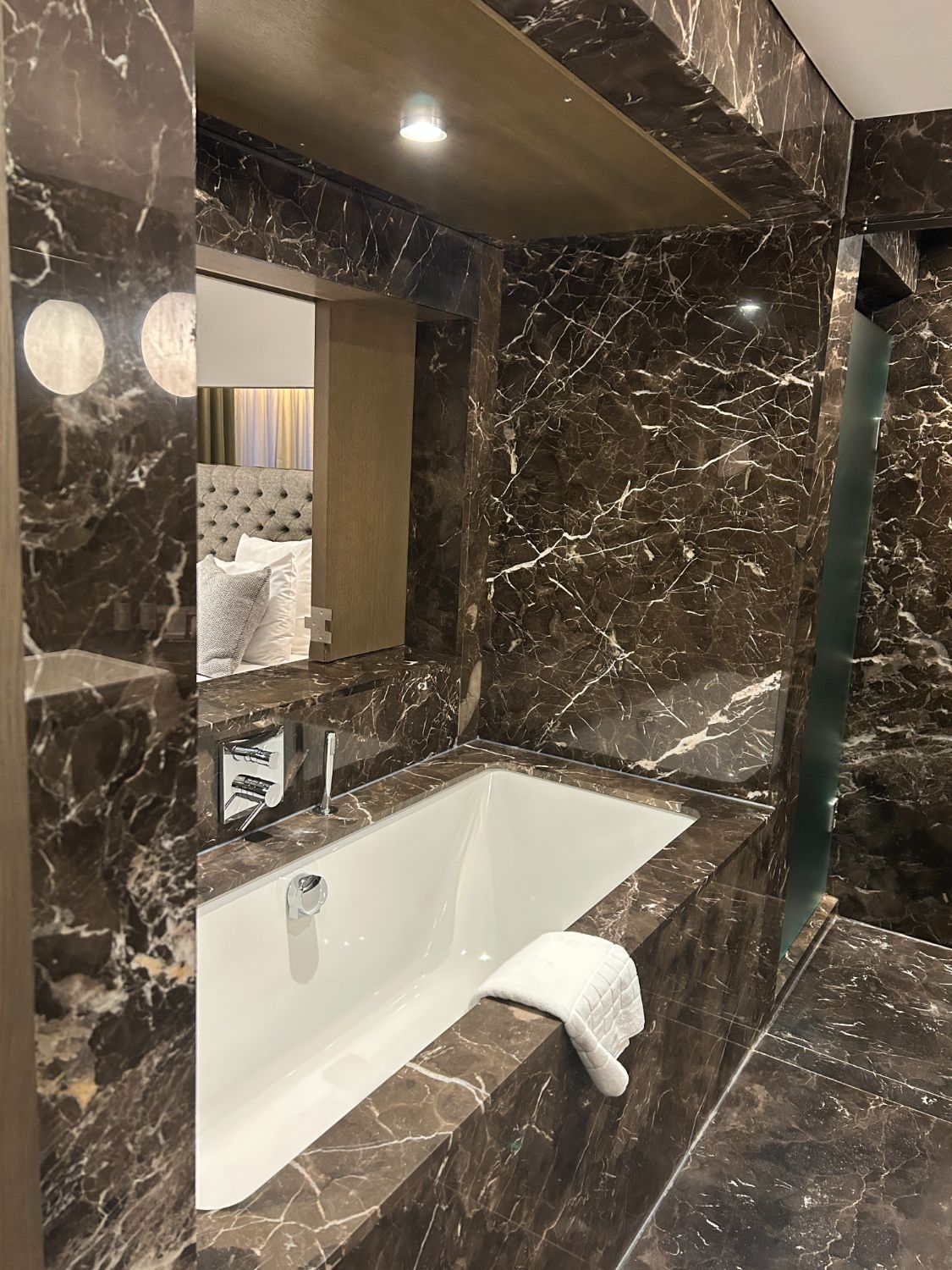 The bath was the perfect size for a long soak, and there was also a large shower with a rain-head as well.
The large vanity area was perfect if you have lots of your own bits and bobs although there were plenty of free toiletries to be had.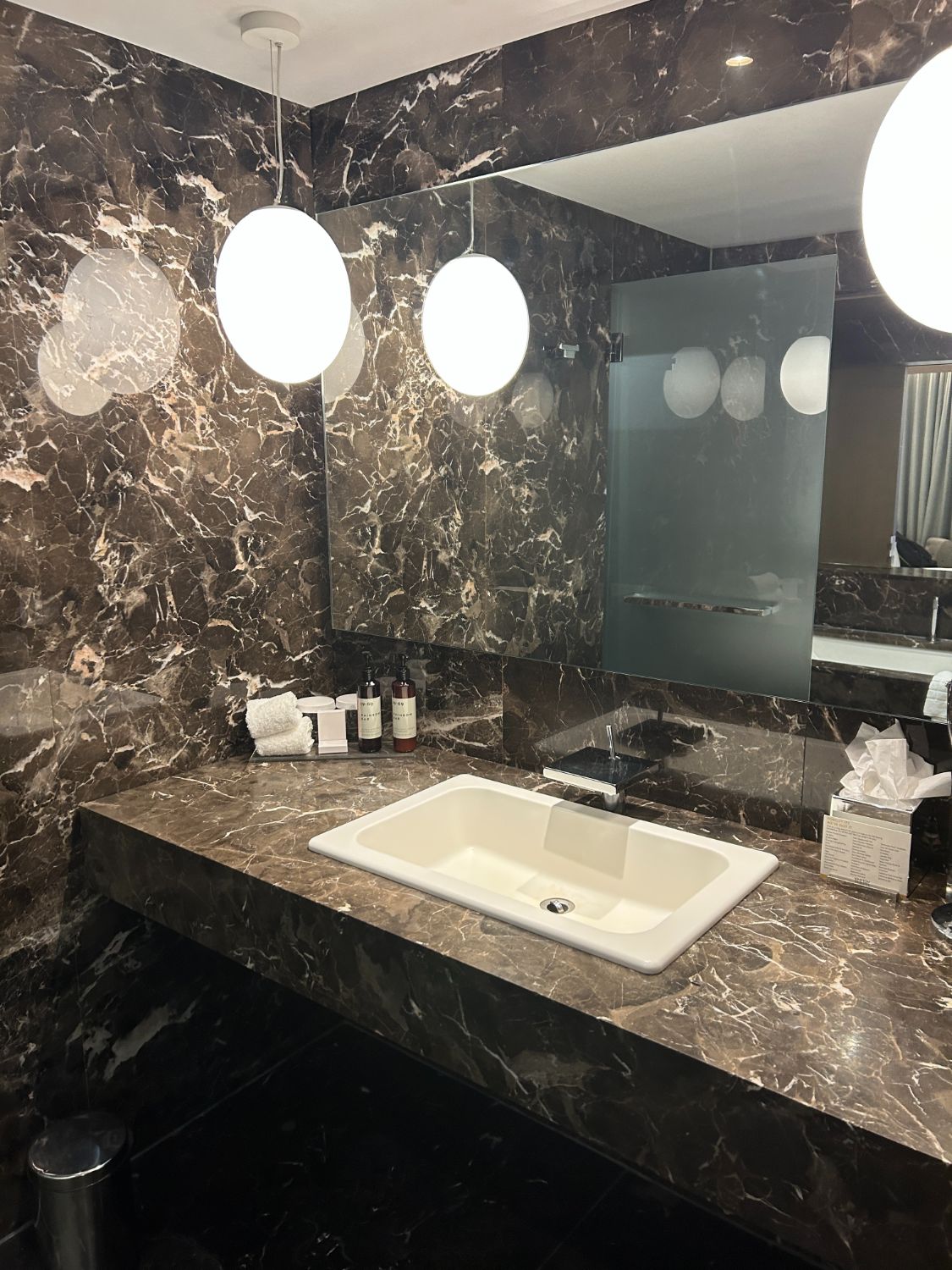 Next to the sink, there was also a list of things they could supply either free or at a cost for you to take home if you had forgotten something.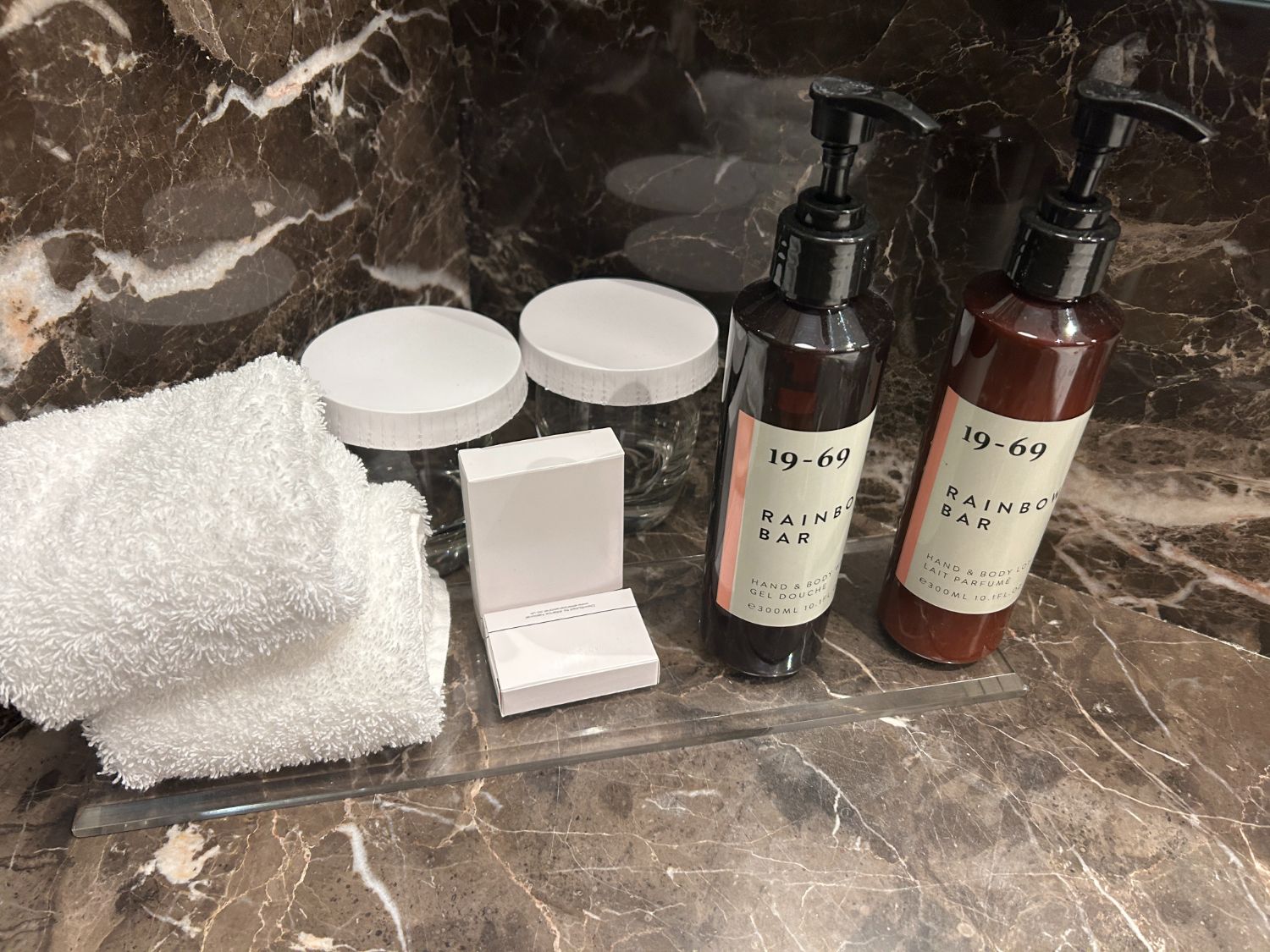 The toiletries were in large containers with a hand and body wash next to the sink, which I'd rather have than soap, and it's more environmentally friendly, too. The toiletries are 1969 Rainbow Bar, which is a unisex fragrance range. I liked the aromatic, slightly woody fragrance of them, and the products were good quality.
My only complaint was that the room backed onto some kind of housekeeping closet which they started banging the door of from about 6am and was very irritating. I did complain about it on checkout. If I had been there for longer, I would have changed room.
Blythswood Square Hotel Glasgow Food and drink
There is one main restaurant and bar called isag which is a seafood restaurant. There is also supposed to be a Resident's Lounge which I didn't visit as it was never mentioned to me during my visit.
The breakfast was part buffet, part a la carte.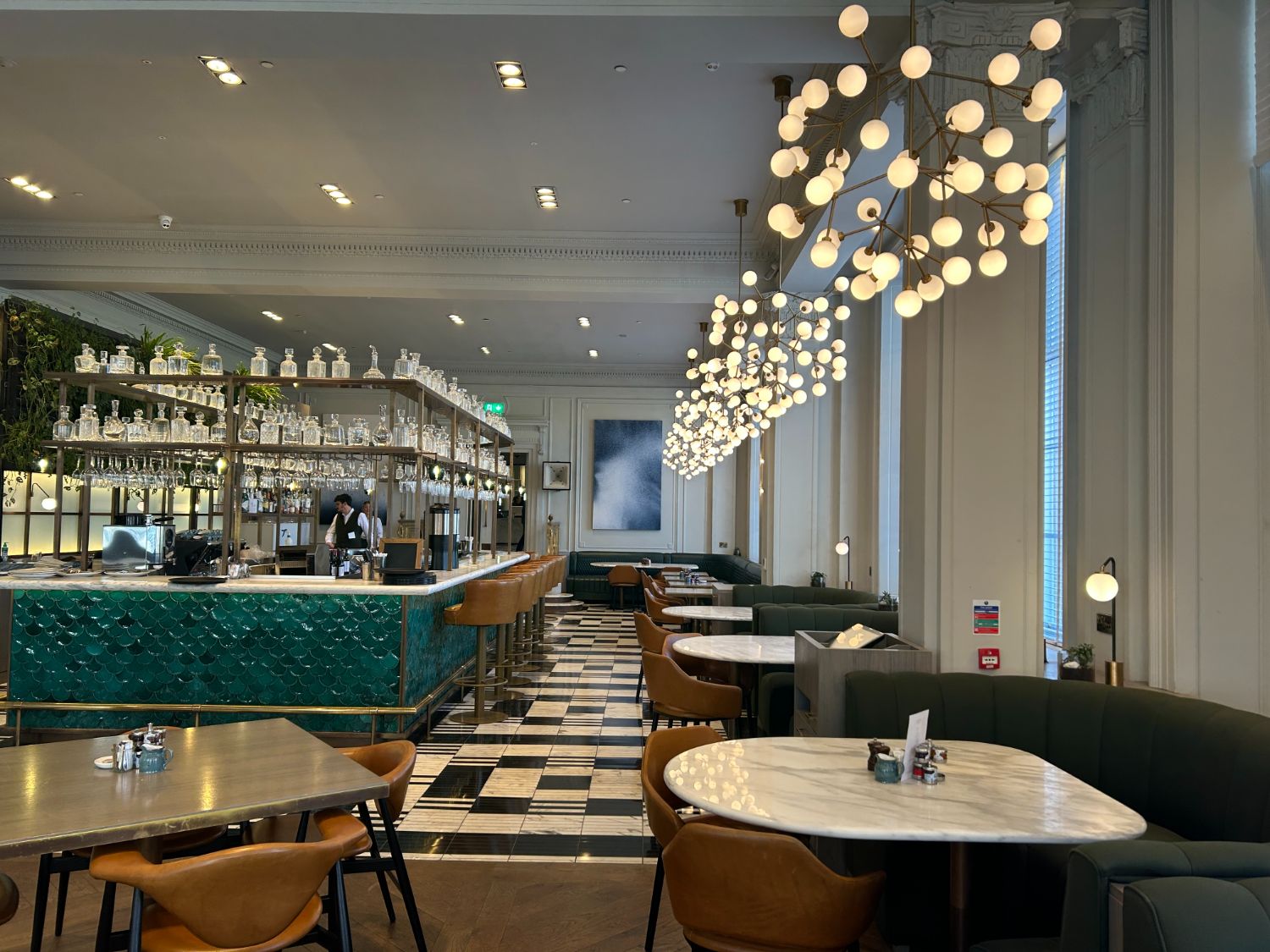 The menu had plenty of choice for a la carte and I found the young wait staff very friendly.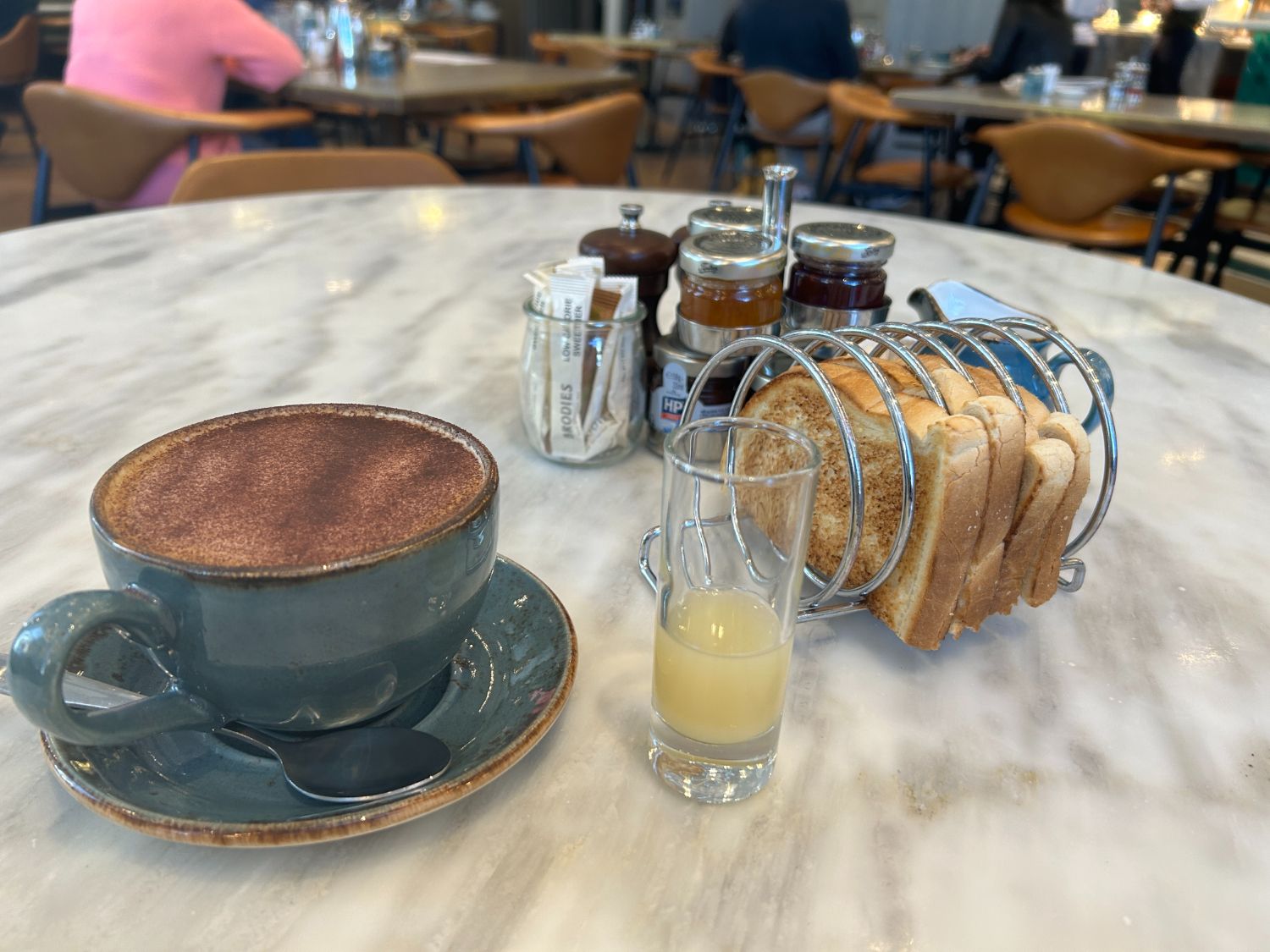 I was offered tea or coffee and toast before they took my main order. I was also given a healthy fruit juice shot on arrival.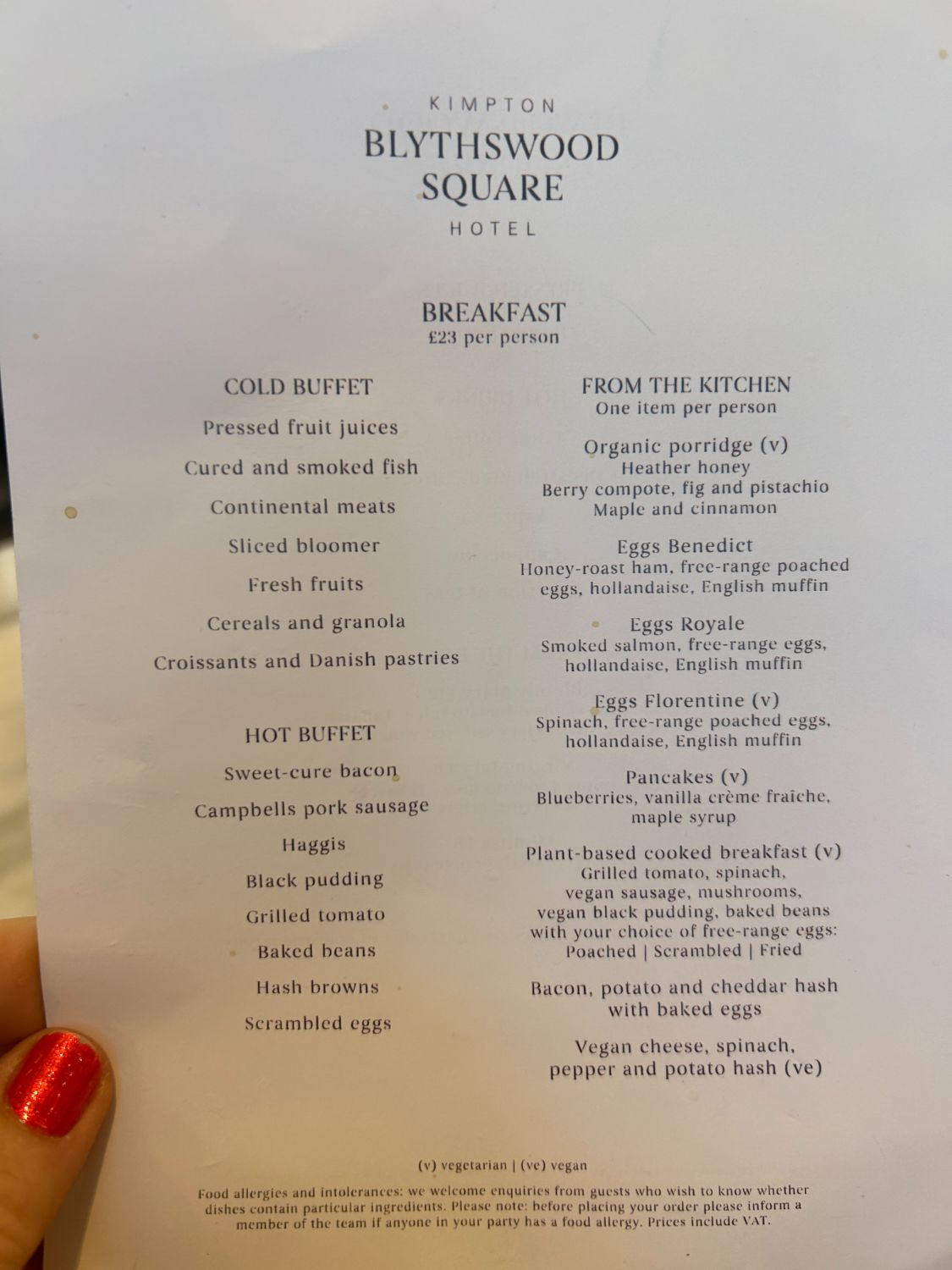 I went for the eggs benedict which were good with plenty of creamy hollandaise sauce and good quality ham.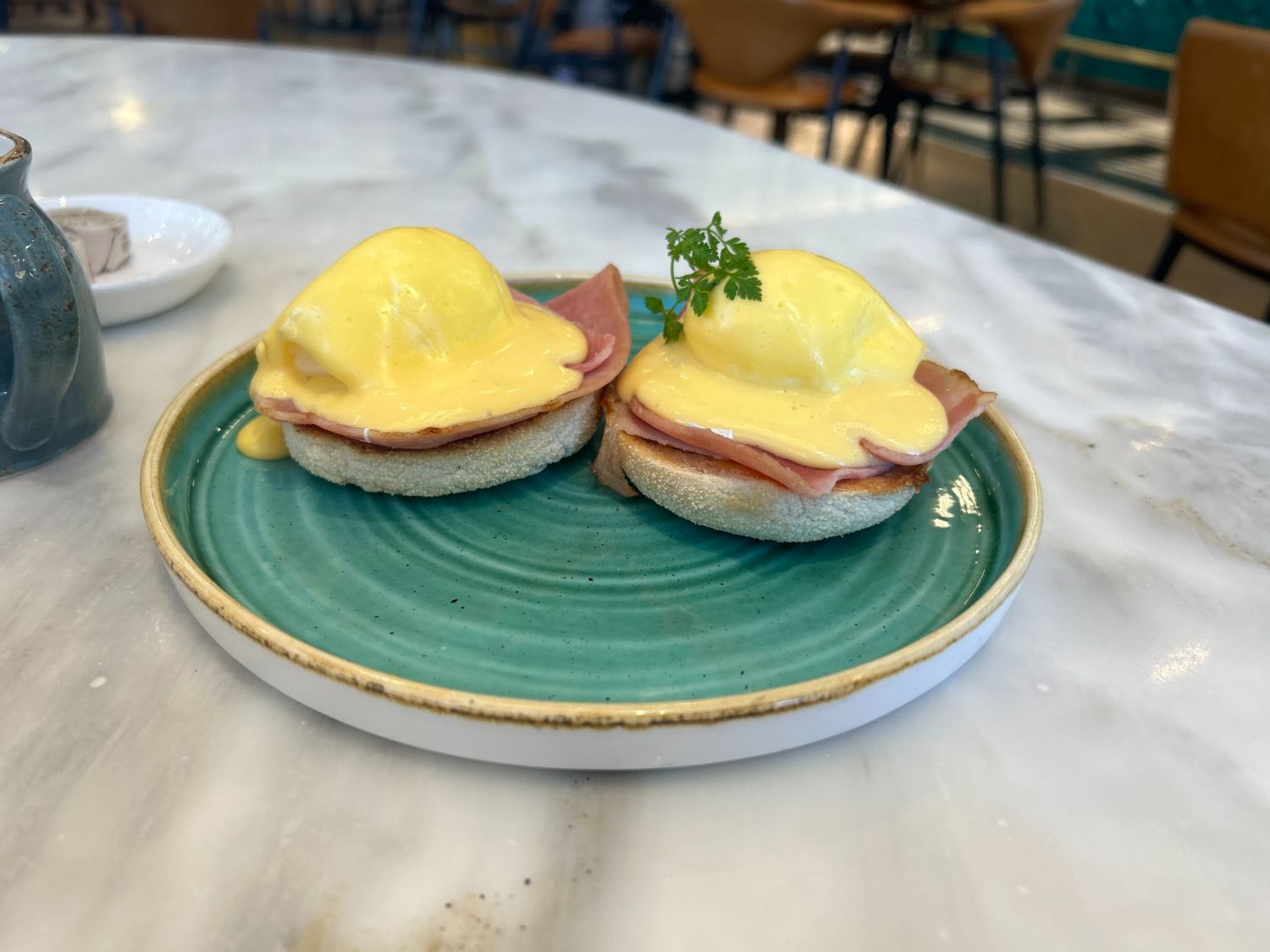 If you didn't want to wait for a la carte, the buffet had more than enough on offer. From beetroot-cured salmon to vegan coconut yoghurt or a full-cooked breakfast, it had it all.
We popped in for a drink in the evening and booked a table for a group of us. Sadly the service was incredibly slow although the cocktails were decent enough. It's a shame as it's a lovely space but the terrible service would put me off returning again for a drink.
Like all Kimpton's you also get the Social hour, which offers free wine every evening in the lobby between 5-6pm.
Blythswood Square Hotel Glasgow Facilities
Fitness
You get free bicycles to use as seen in this photo in the lobby.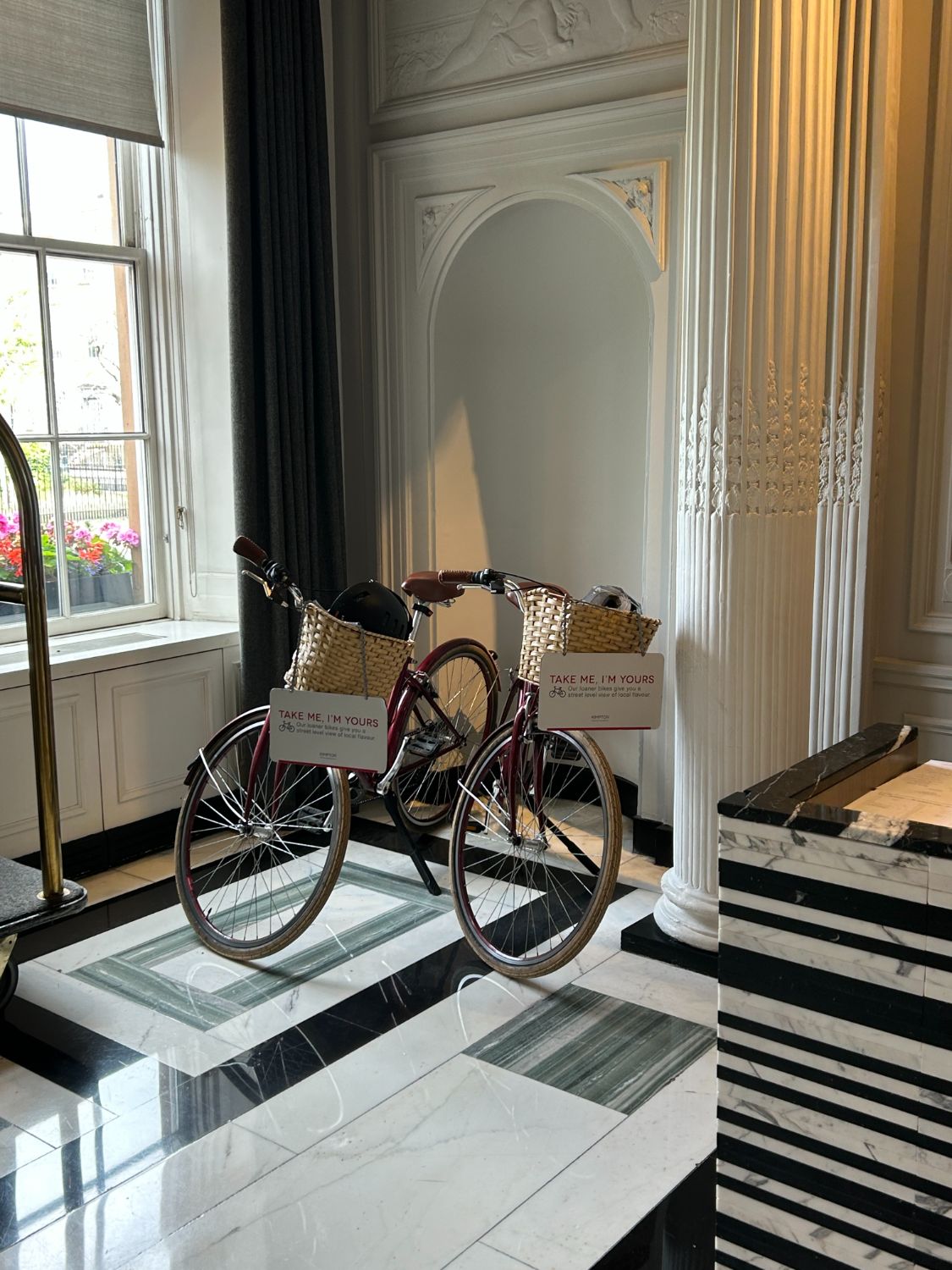 There is also a fully equipped fitness facility with cardiovascular and resistance training equipment, including a Peloton® exercise bike, rowing machines, free weights and more. Kimpton Blythswood Square also has borrowable yoga mats in every guest room wardrobe.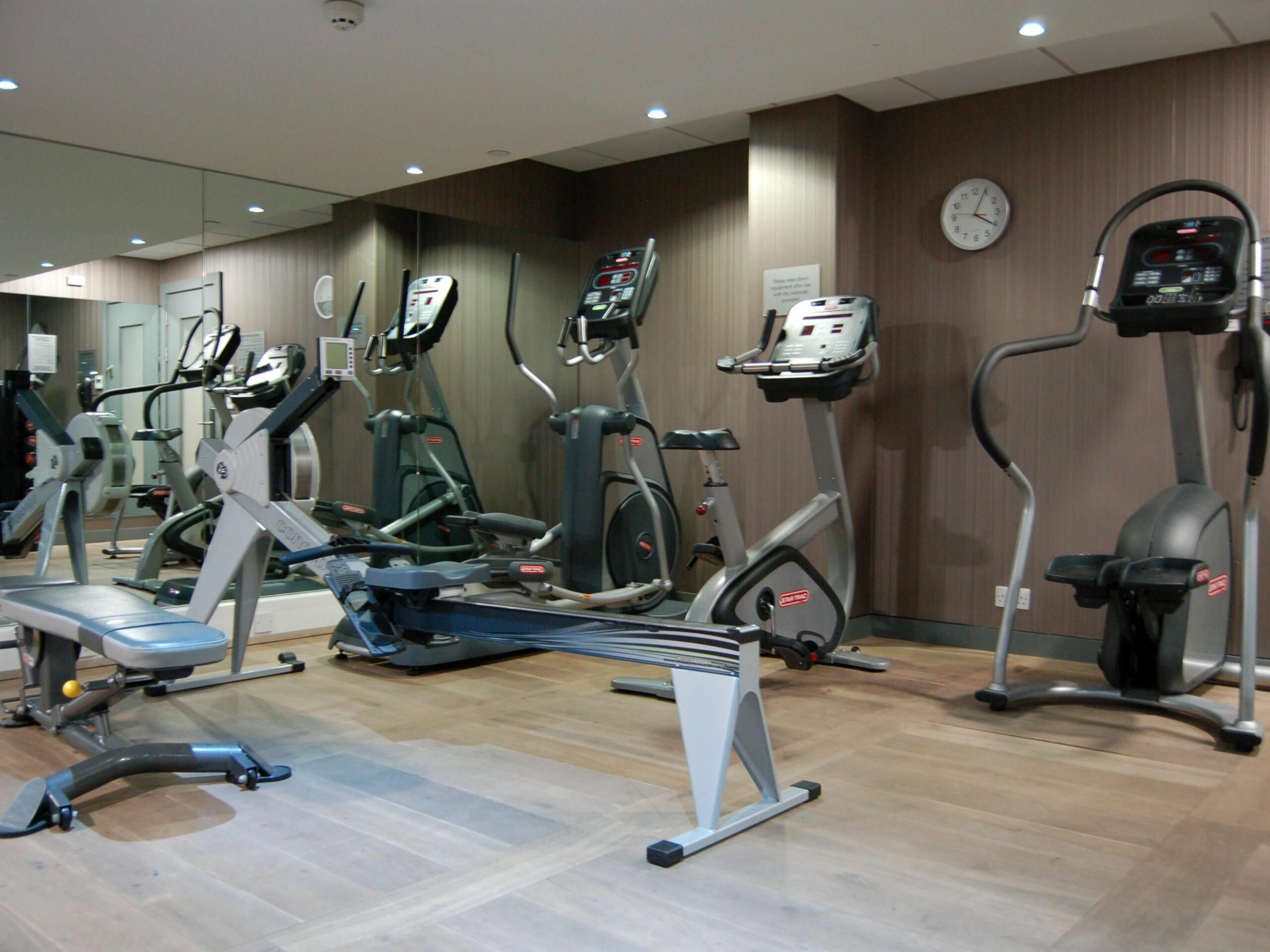 Spa

The spa was recently refurbished in a seven-figure development with the designs influenced by the Hebrides. They were only open very limited hours when I was there, so I didn't get to see them, but they have received glowing reviews. It would definitely influence me to pick this hotel again.
They now have a Himalayan salt room which is designed to improve respiratory function and reduce inflammation. There's a Crystal steam room, a hydrotherapy pool, Scotland's first snow shower perfect for cooling down from the sauna and nine treatment rooms. For relaxing before or after treatments there's a tepidarium which warms the body gently.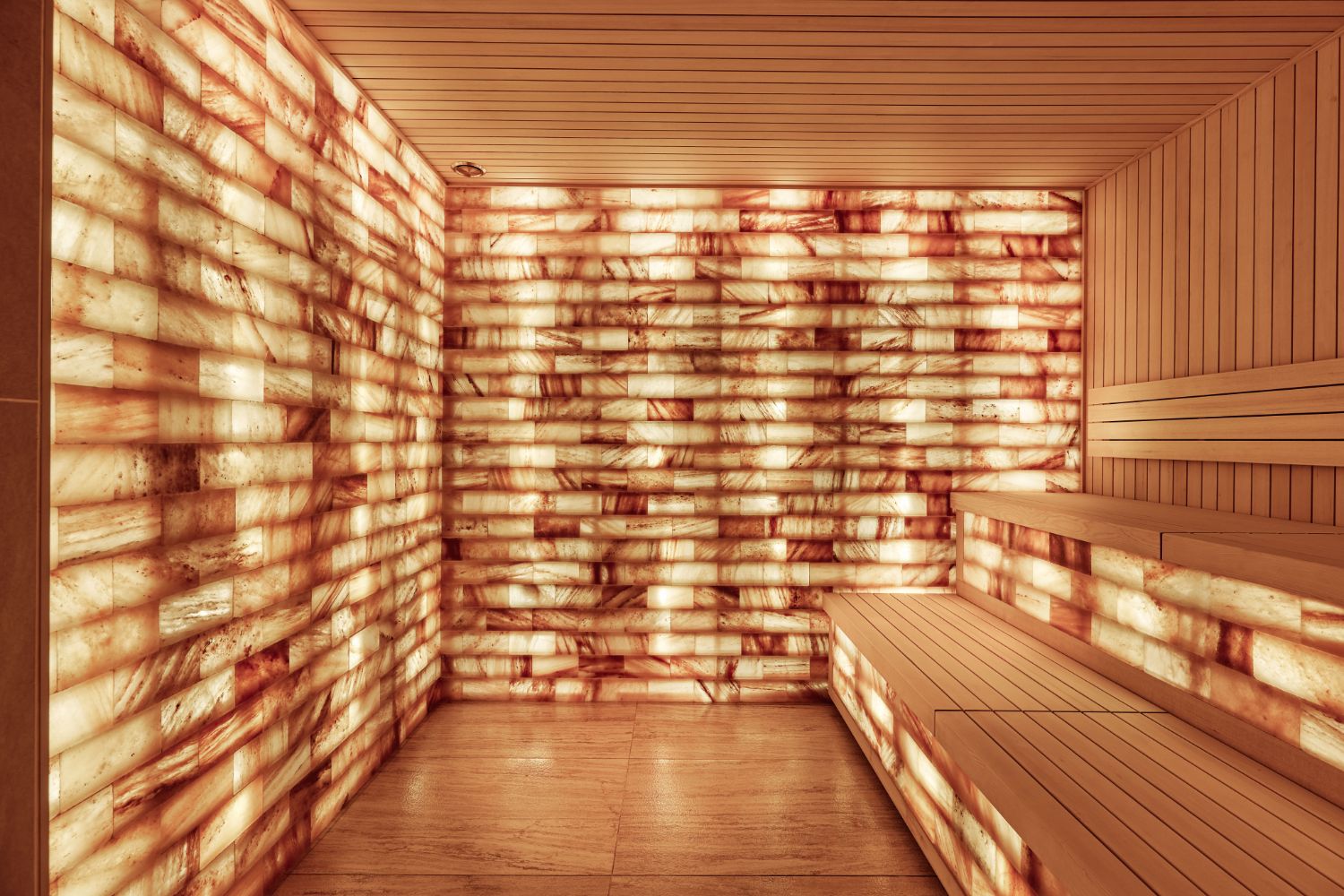 Conclusion
I was extremely impressed with the hotel overall. The rooms were lovely with lots of extra touches and freebies that make you feel like you are getting value for money. Although I didn't get a chance to use the spa, it looks amazing, so I definitely plan to return to the hotel again. It's far superior to the London Kimpton in terms of the rooms in my opinion and it has a very handy location which is also quiet.
You can find more information or check prices and availability for cash or Reward bookings here.