This is a review of The Rockaway hotel at Rockaway Beach for those willing to venture a bit further from JFK rather than stay in the usual airport hotels.
This was the end of my Bermuda trip, and I landed at JFK at lunchtime with a very early day flight with Jet Blue to London the following. I didn't really fancy schlepping into Manhattan with such an early start the next day, so I started looking for something within around 20 minutes of the airport that would be somewhere relaxing. The TWA hotel is an alternative for someone who wants a hotel with a pool, but it is very overpriced for the rooms, and you get very little for your money.
Location
The hotel is around 20-30 minutes from JFK, depending on the time of day. I got an Uber there, which was around $50 and used my usual JFK car service Dial 7 to pick me up in the morning. You can get there on the subway but it does require two changes and takes around 50 minutes. The nearest station is Beach 105st on the S line, which is around 5 minutes walk.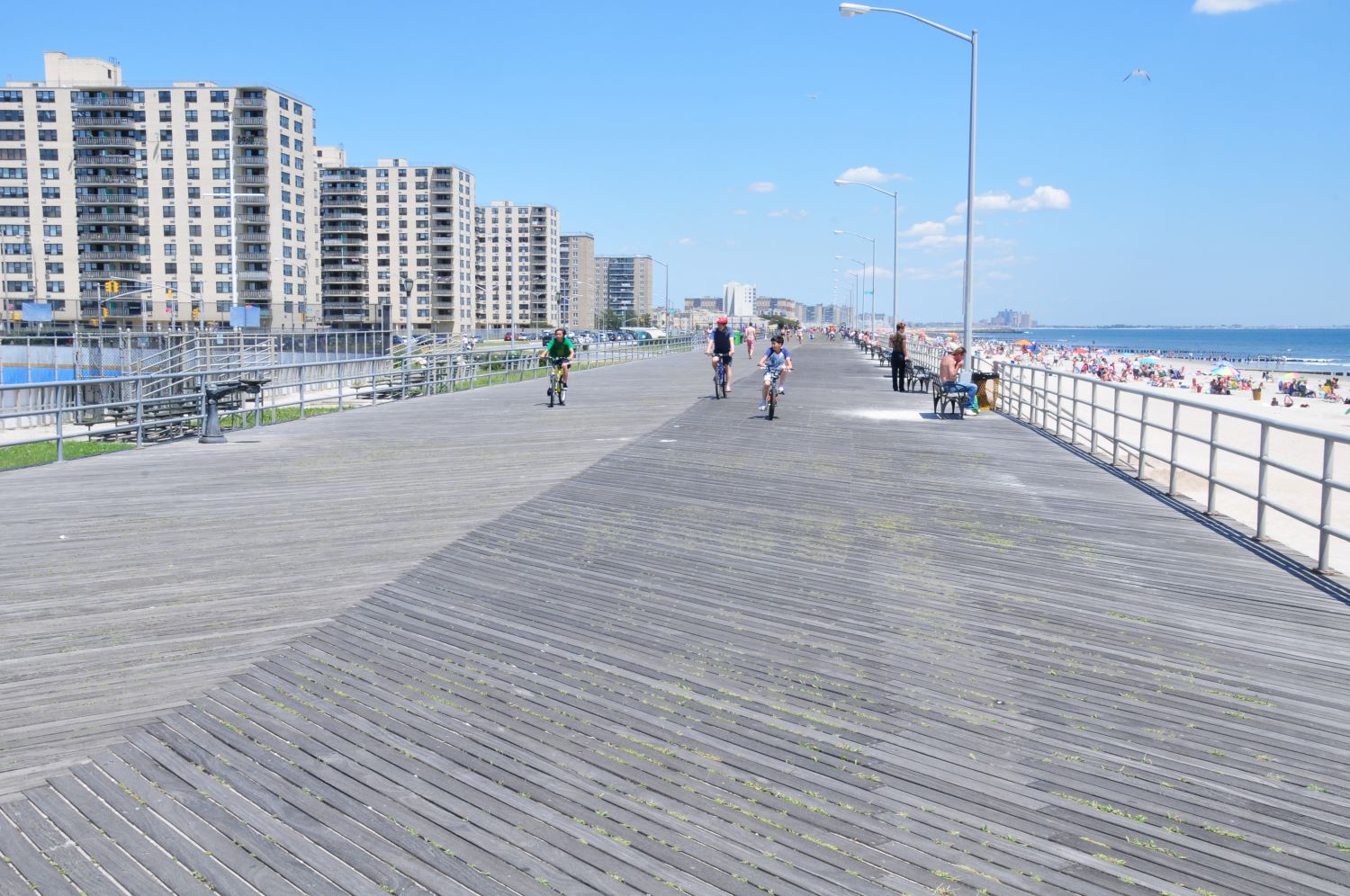 There is quite a lot near the hotel, including a lovely beach, a large drug store and several bars and restaurants. If you enjoy a walk by the sea, there is a long boardwalk by the beach, which is perfect for that.
Check-in at The Rockaway hotel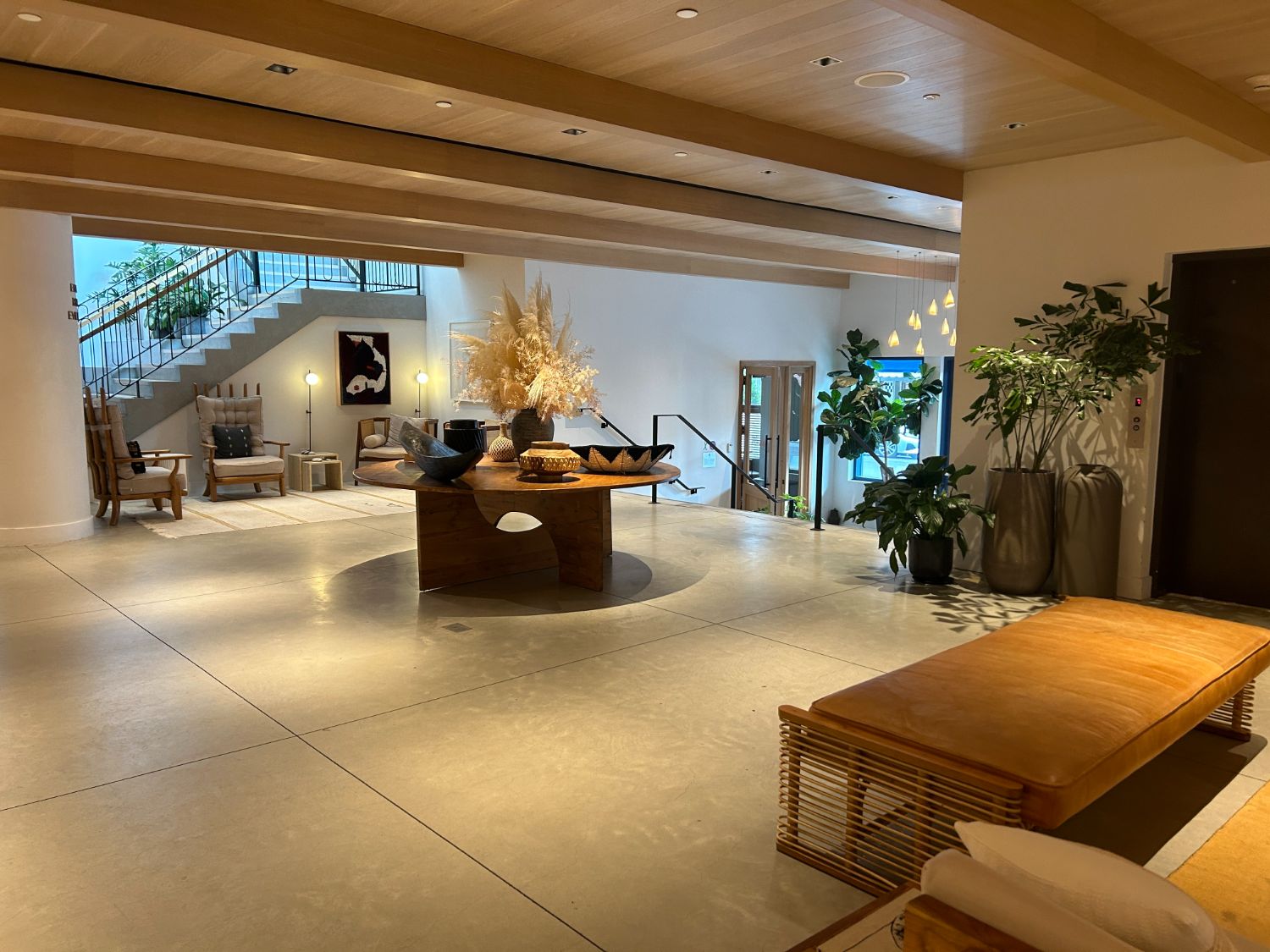 The hotel is a small independent hotel but can be booked through all the major online travel agents. The hotel feels very stylish when you walk in and had quite a buzz about it for a Sunday lunchtime. It seems popular with locals.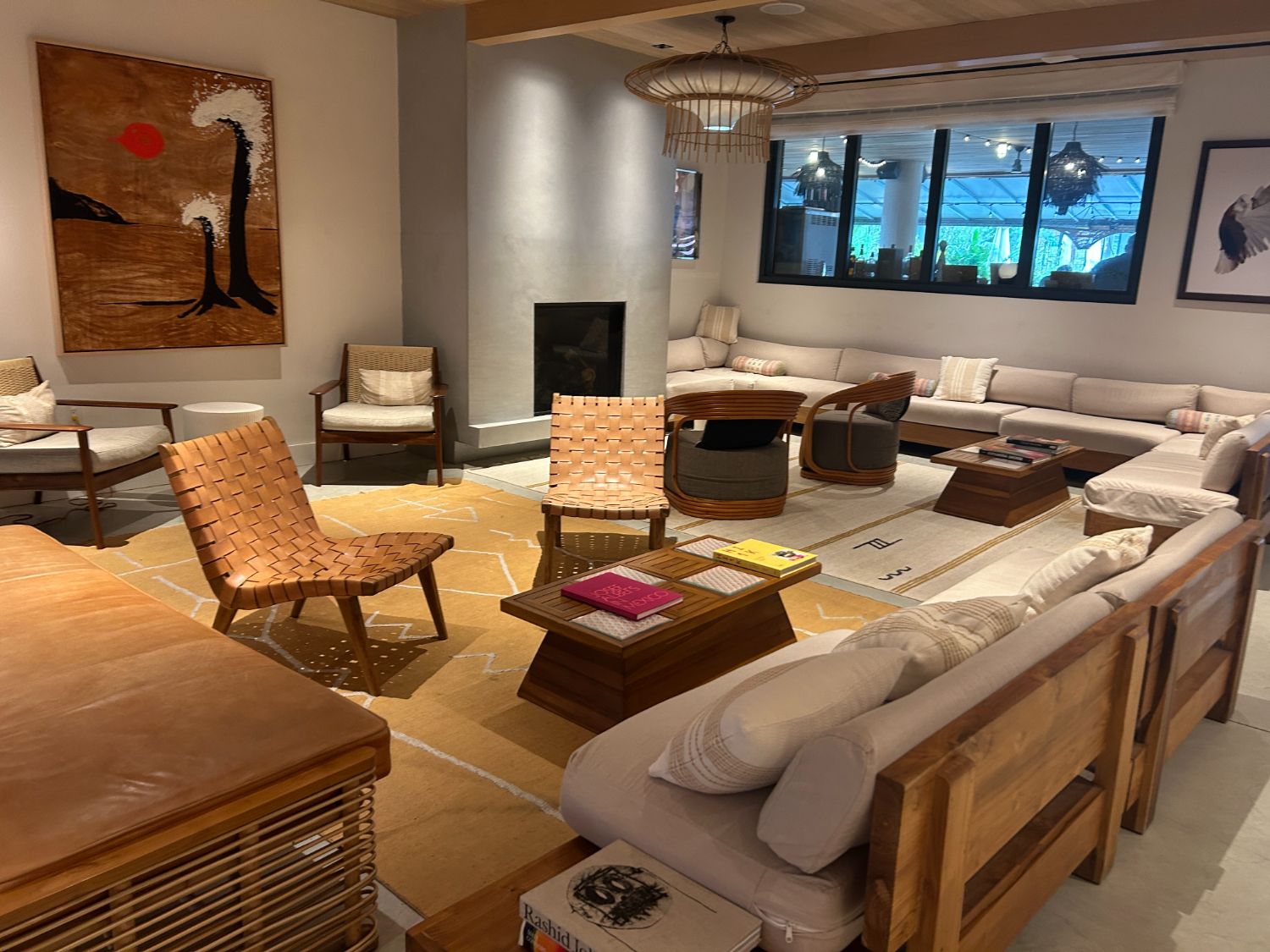 I arrived before check-in time but was able to check in anyway. You are given a wristband which allows you to use all the facilities like the pool. I was offered a welcome drink as well. The check-in staff were friendly but casual, as per many modern boutique hotels.
The Rockaway hotel room
I had booked the Deluxe Room, 1 King Bed, Terrace, Ocean View to get a balcony with a sea view hoping for better weather. The room was a little disappointing as it was quite small. However, I had planned to spend most of the day and evening away from the room, so it was fine for these circumstances. It looked stylish and was clean.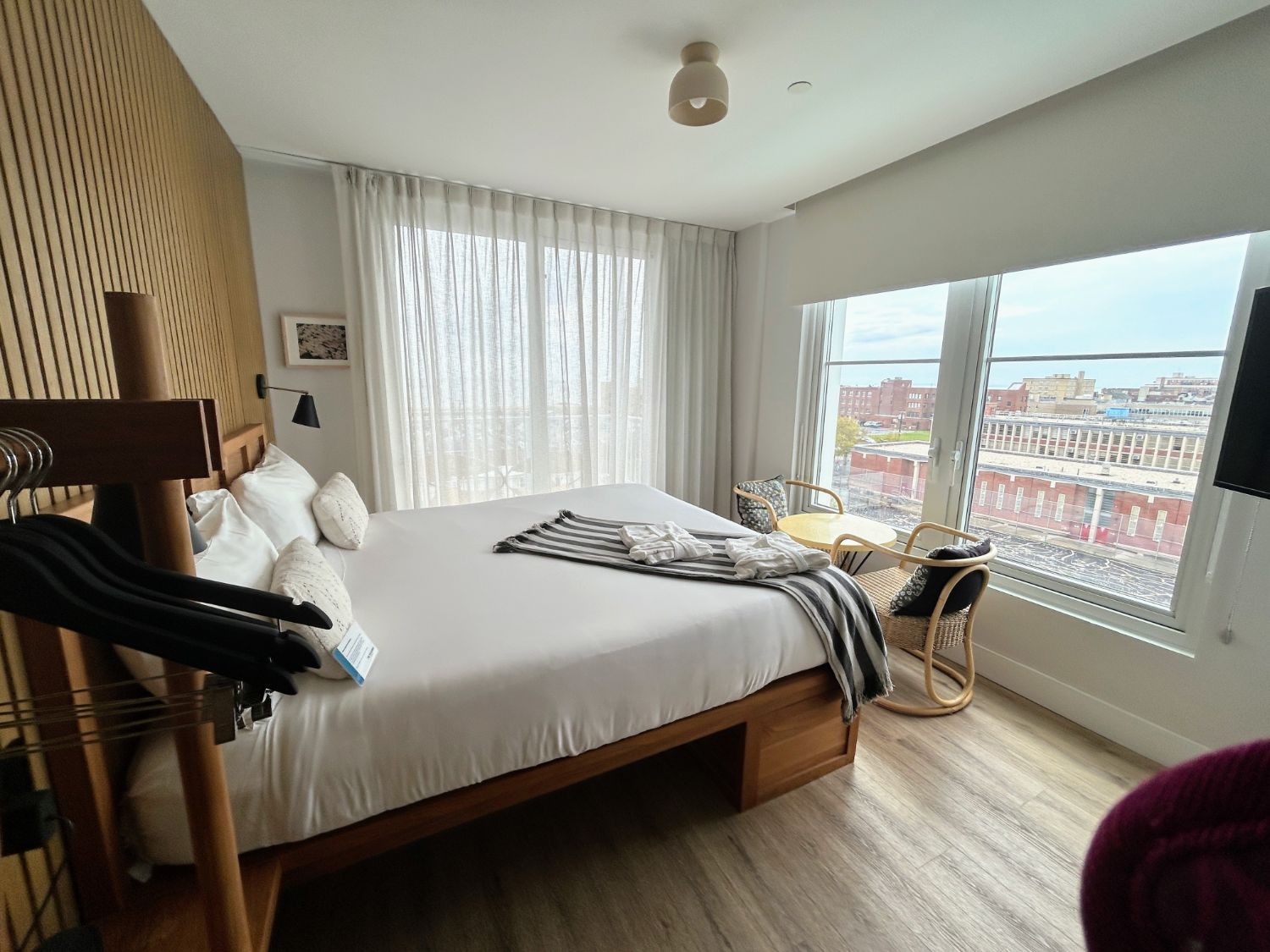 There were a few things that I would regard as basic in a hotel at this price which were missing. There was no tea or coffee, but you could get it from the lobby in the morning. This is another of my pet hotel hates as if I wanted to get dressed and collect a coffee, I'd just go to breakfast in most instances. There was also no safe in the room, which was a little concerning. The only place to put clothes was a small open rail, and there were no drawers.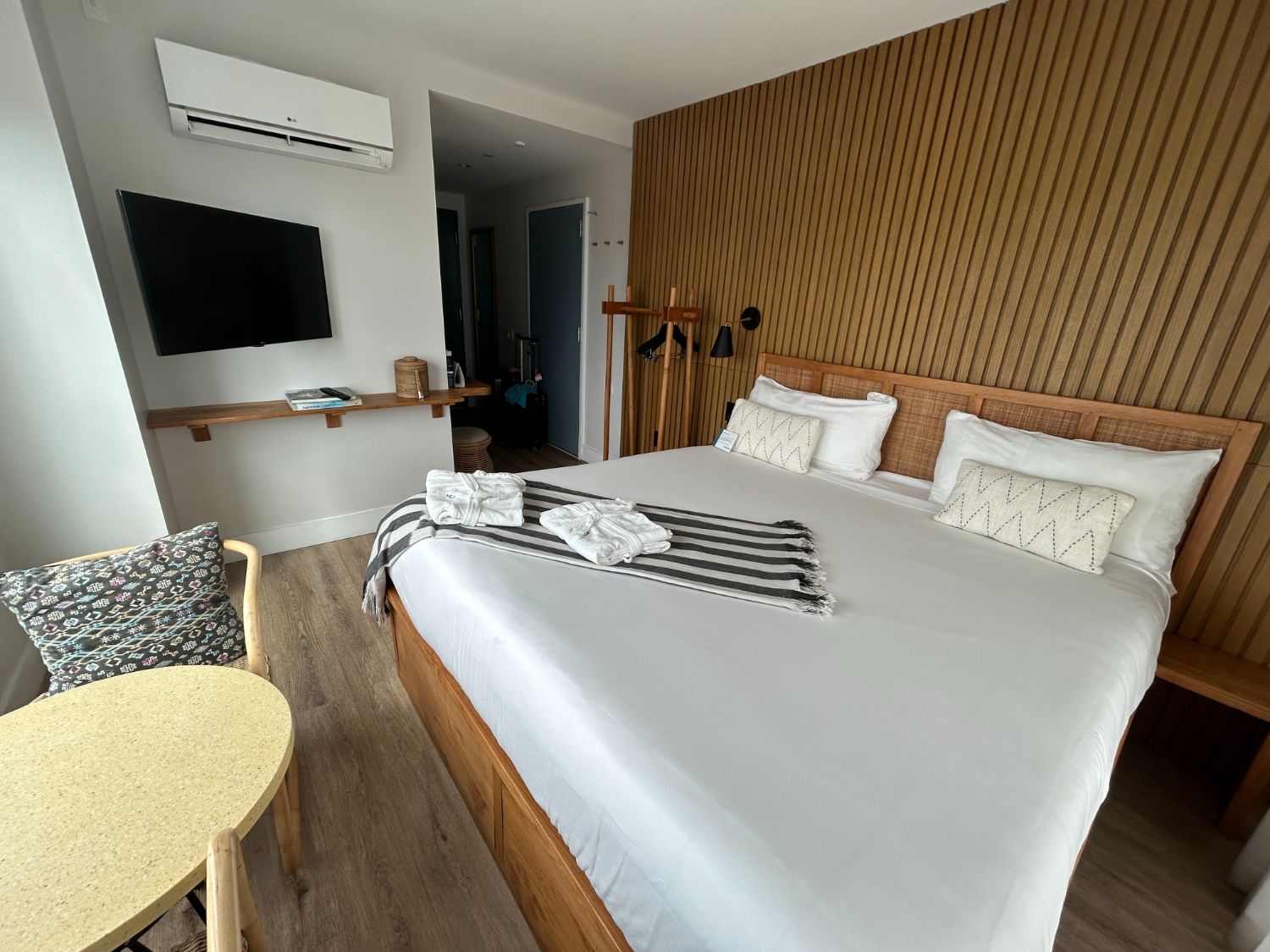 It did have robes and water bottles, but you had to pay for the water bottles. Fortunately, there was a drugstore a few minutes away, so I bought a small bottle to refill from there.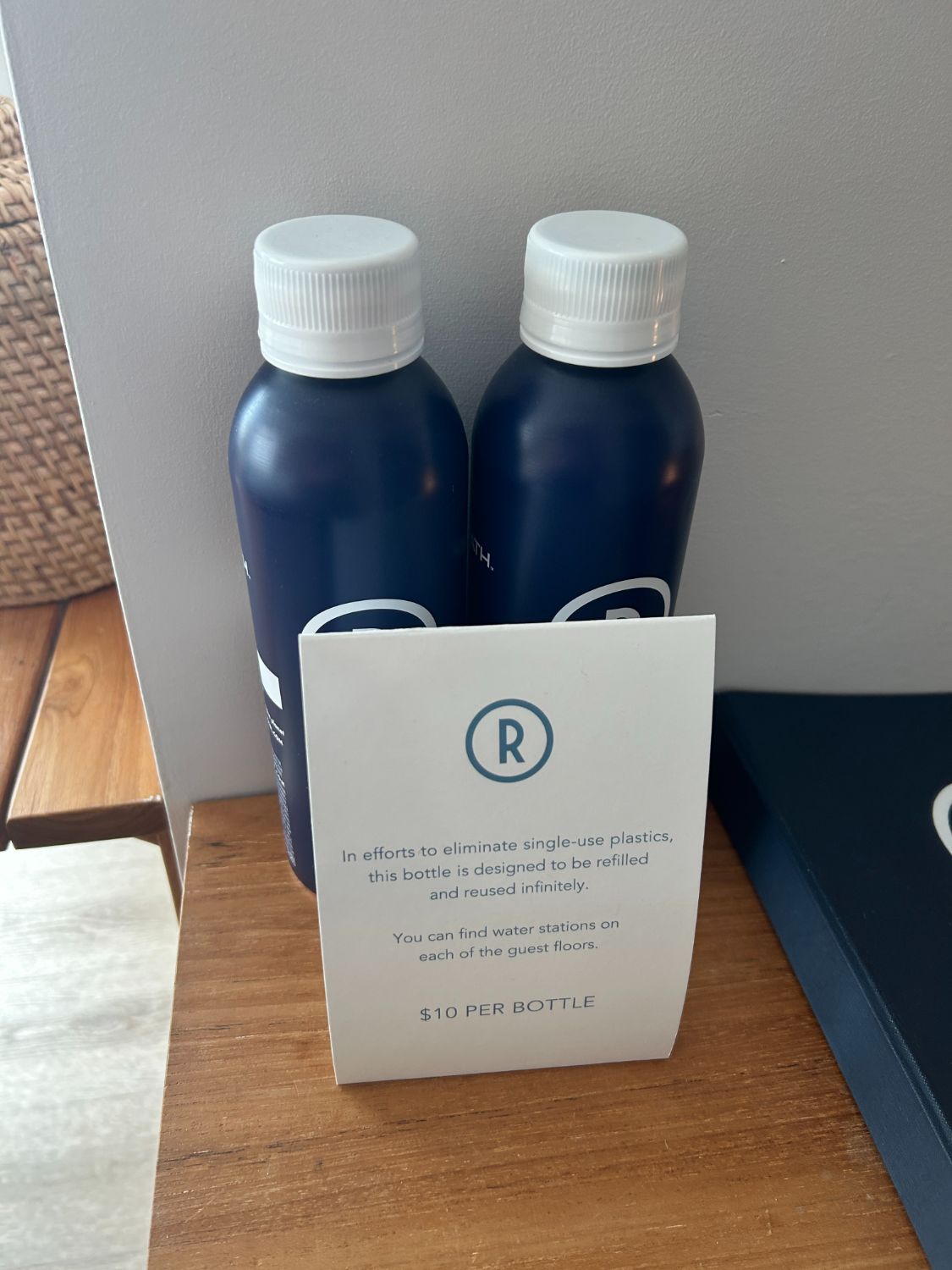 There was a table and chair to work from, but you would have probably needed to move it to reach a plug socket.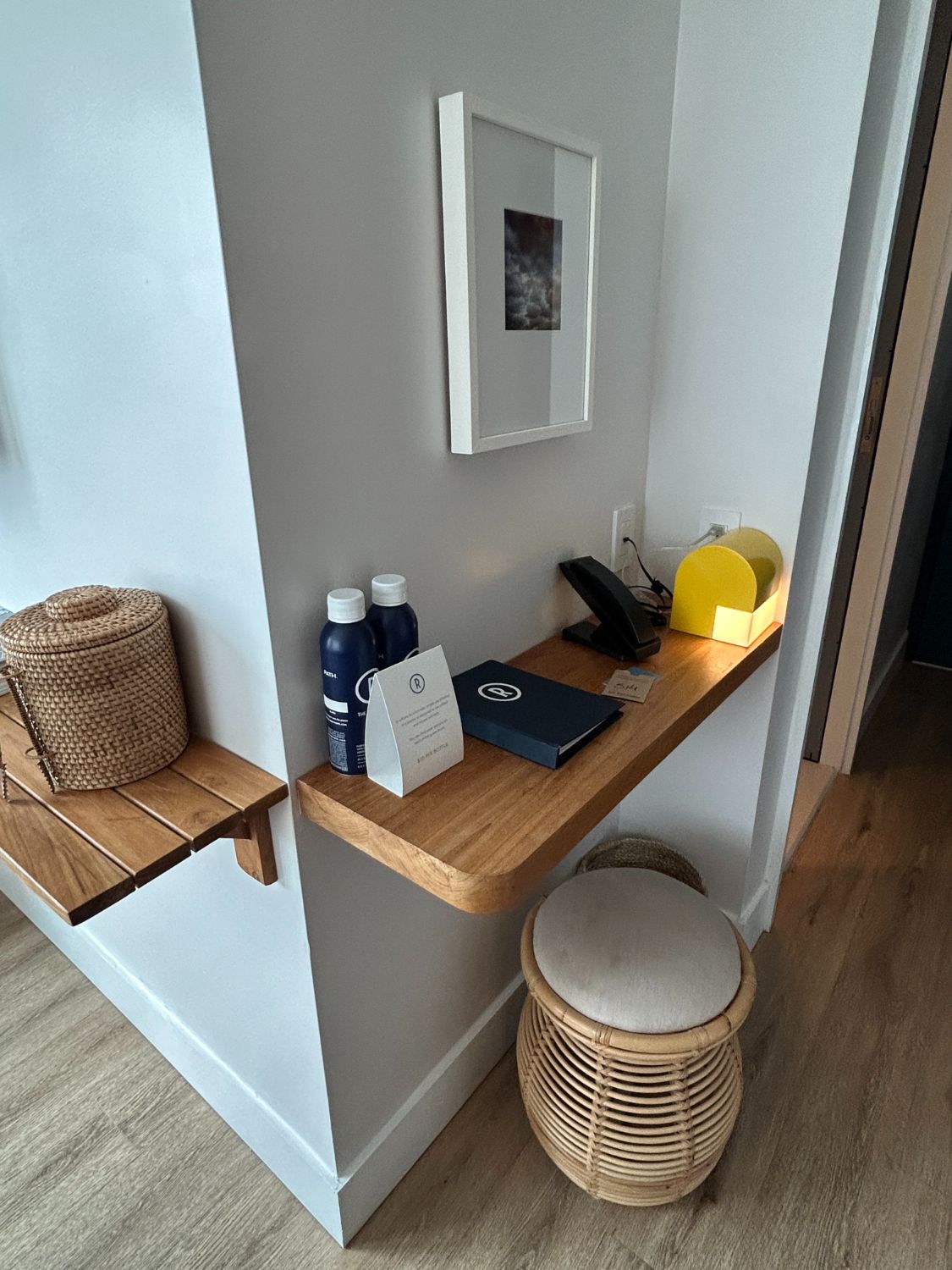 It was a little odd that there was a sort of dressing table area with a socket but no mirror! Fortunately, I always travel with my own double-sided lit travel mirror for exactly these scenarios.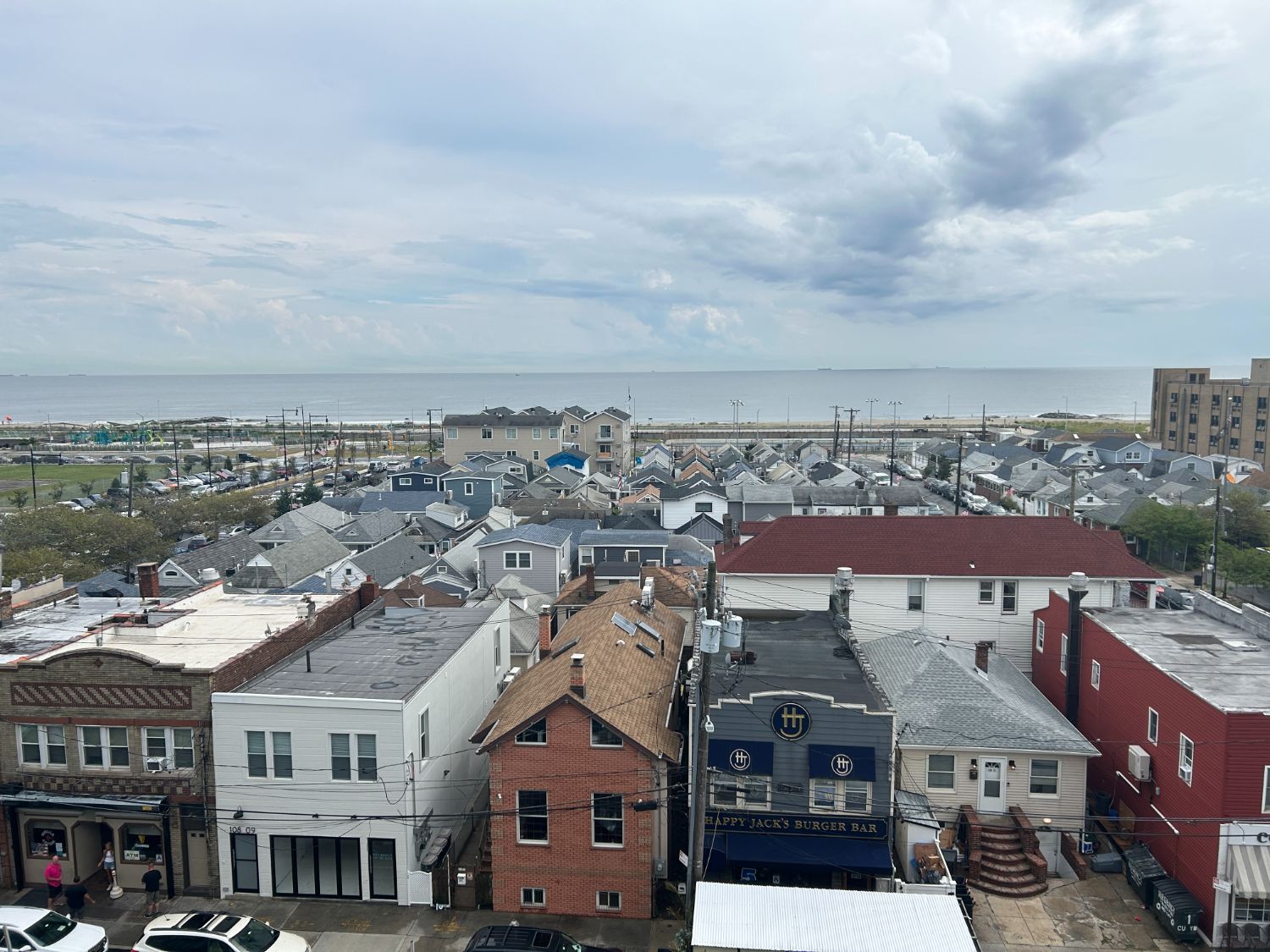 The balcony had two small, rather uncomfortable chairs and a table with a view of the sea in the distance.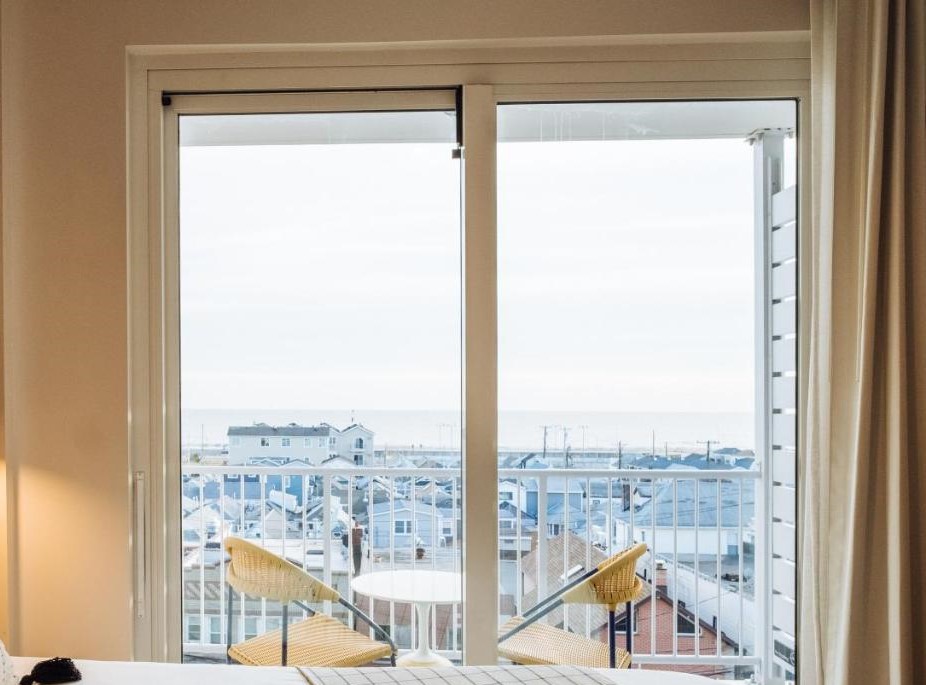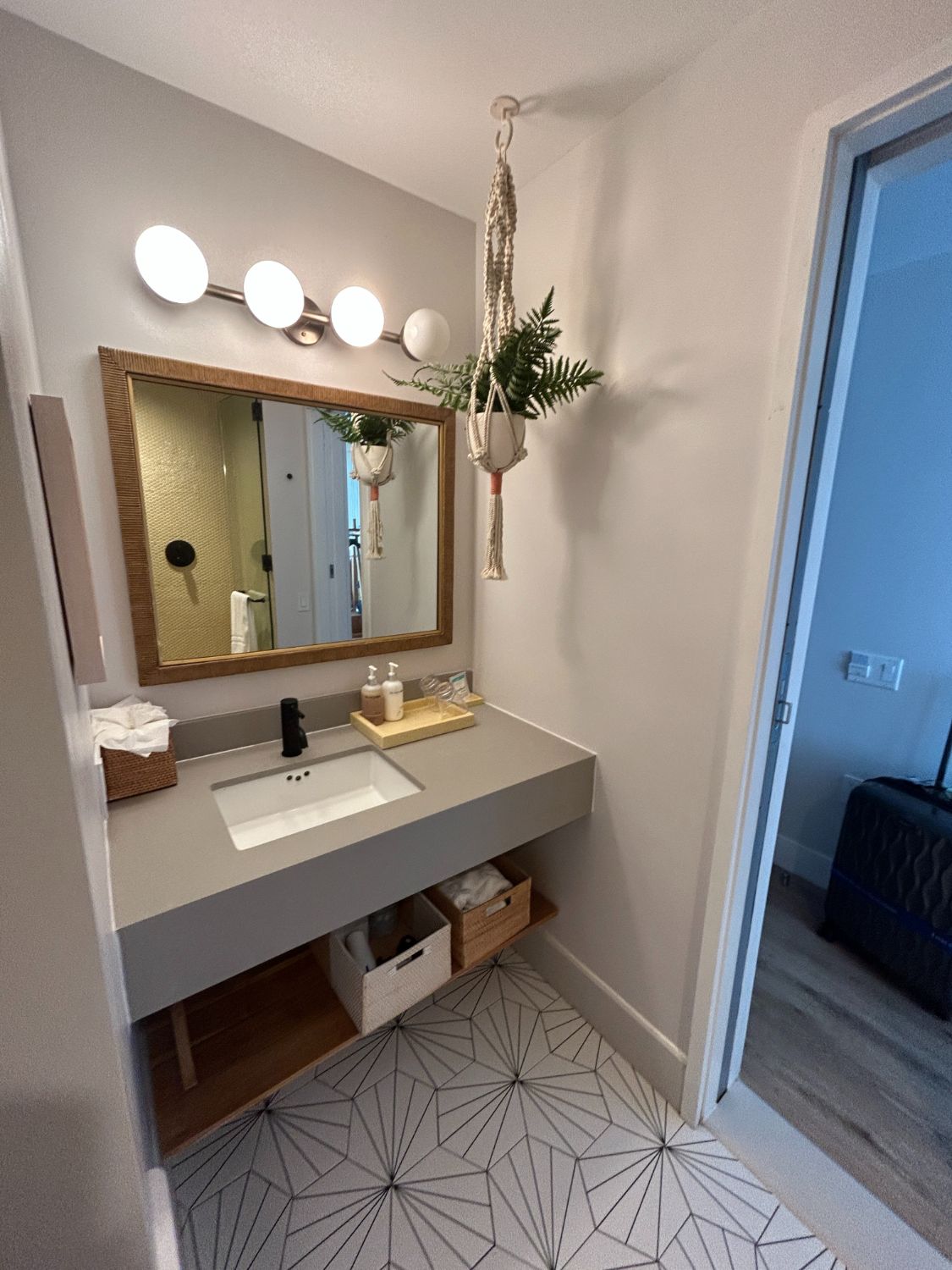 The bathroom, although also a little small, had enough room around the sink for all your personal toiletries and I liked the large dispensers of hand wash and lotion as well as some make-up remover sachets. There was even a special make-up face cloth with the towels which was a good idea.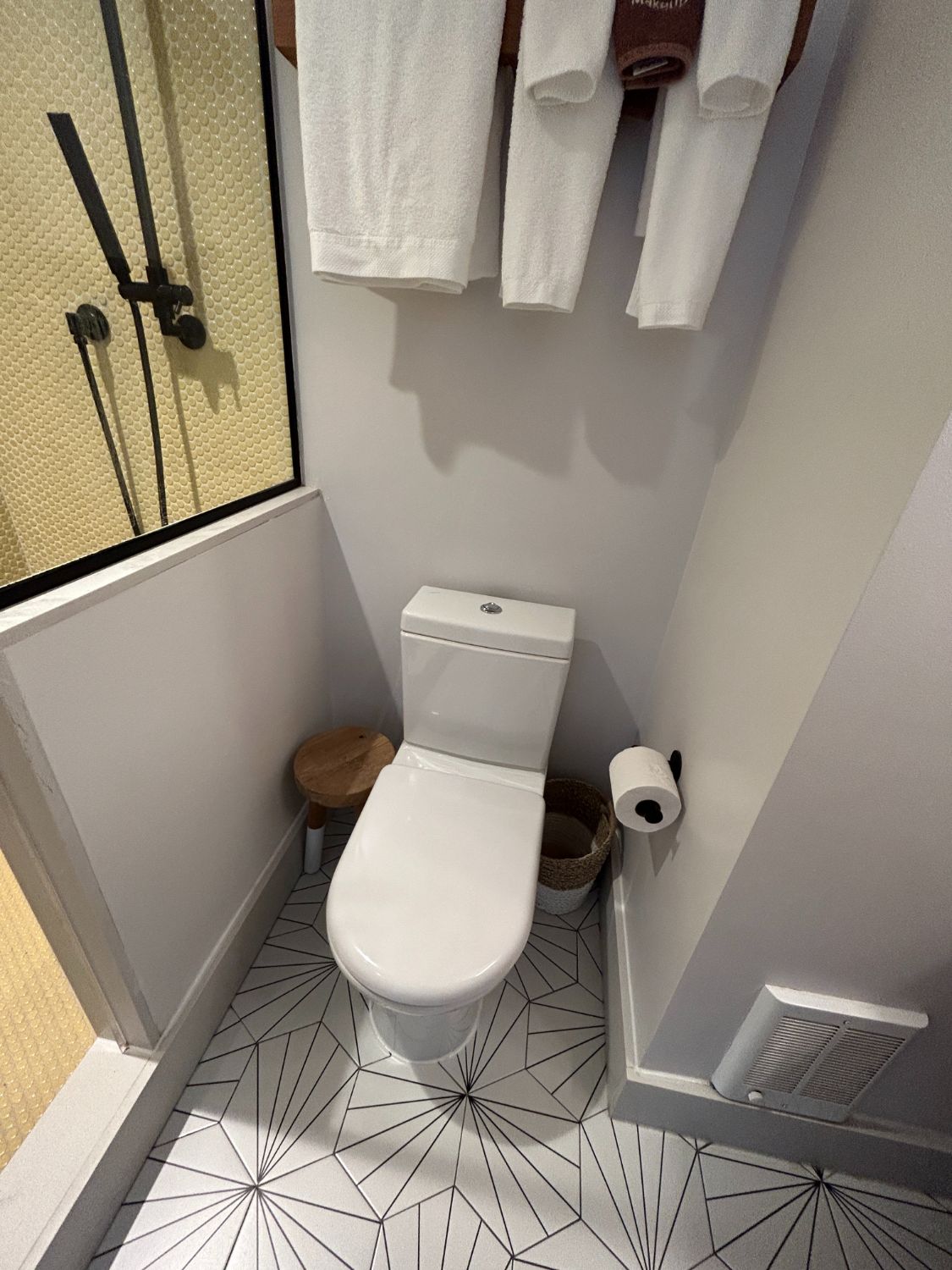 The shower as large and had decent pressure from a traditional US shower head. There was a ledge to put all your toiletries on, which was handy.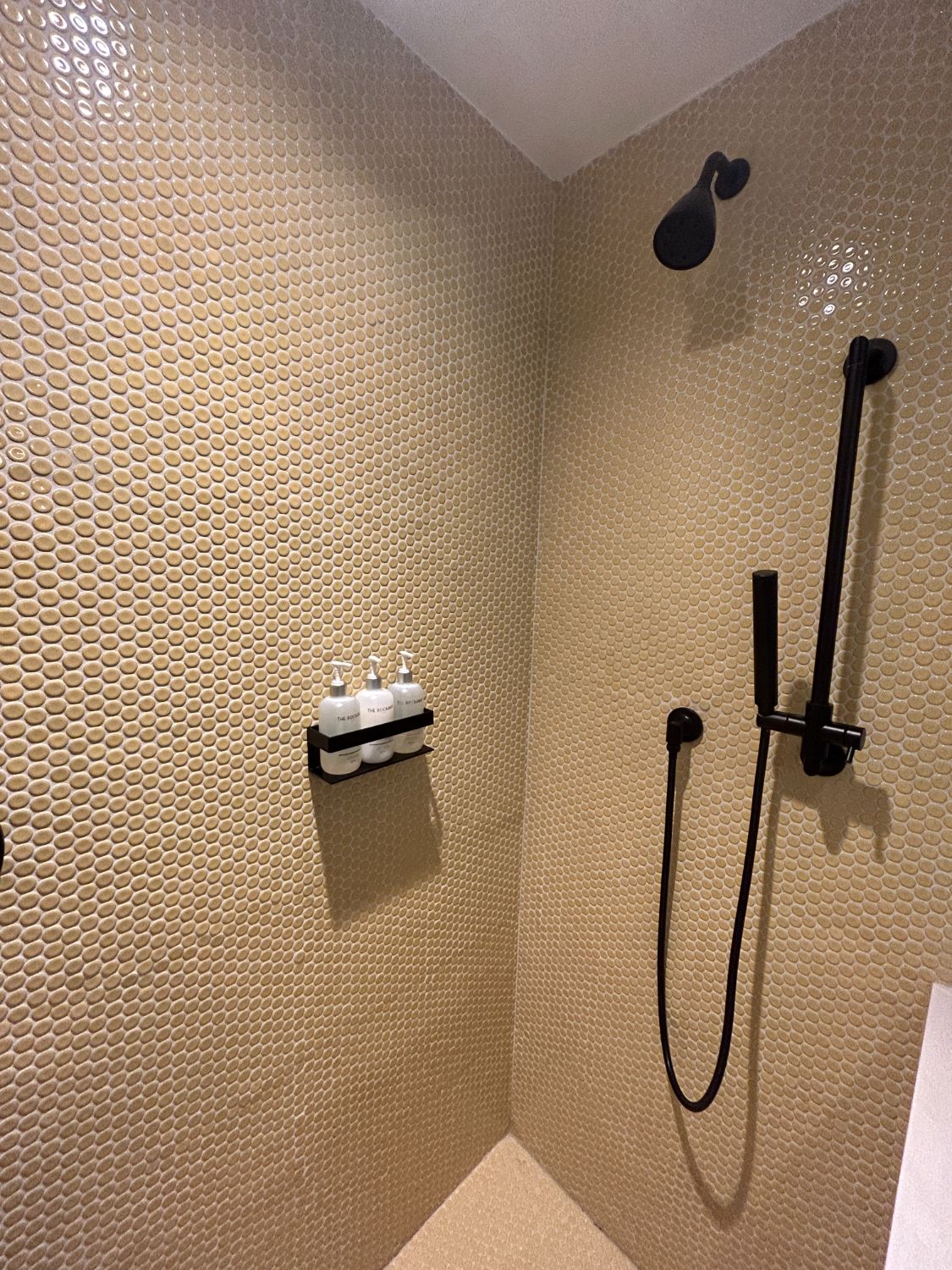 The toiletries were their own brand and felt good quality. I enjoyed their botanical fragrance.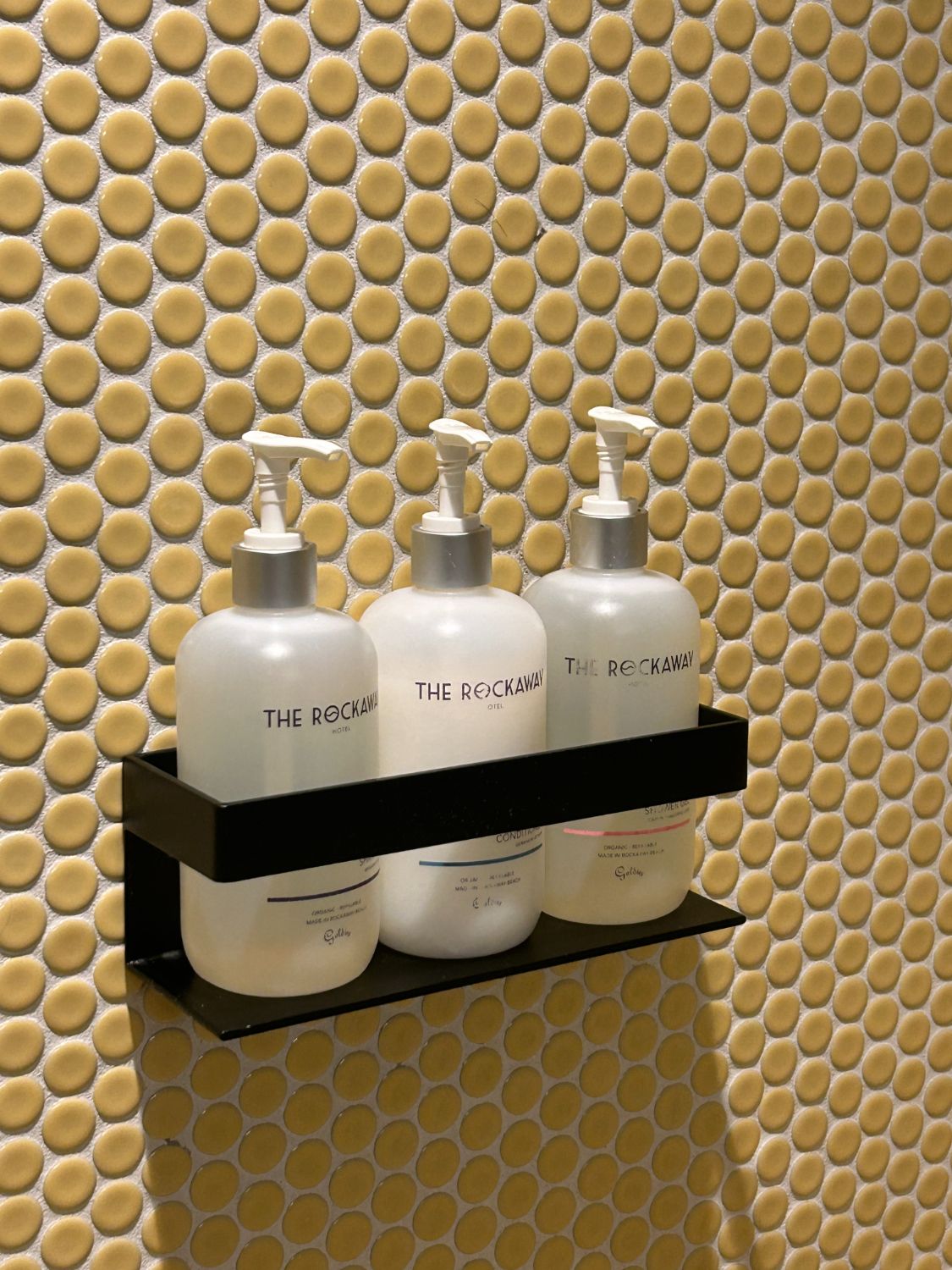 The Rockaway hotel Food and drink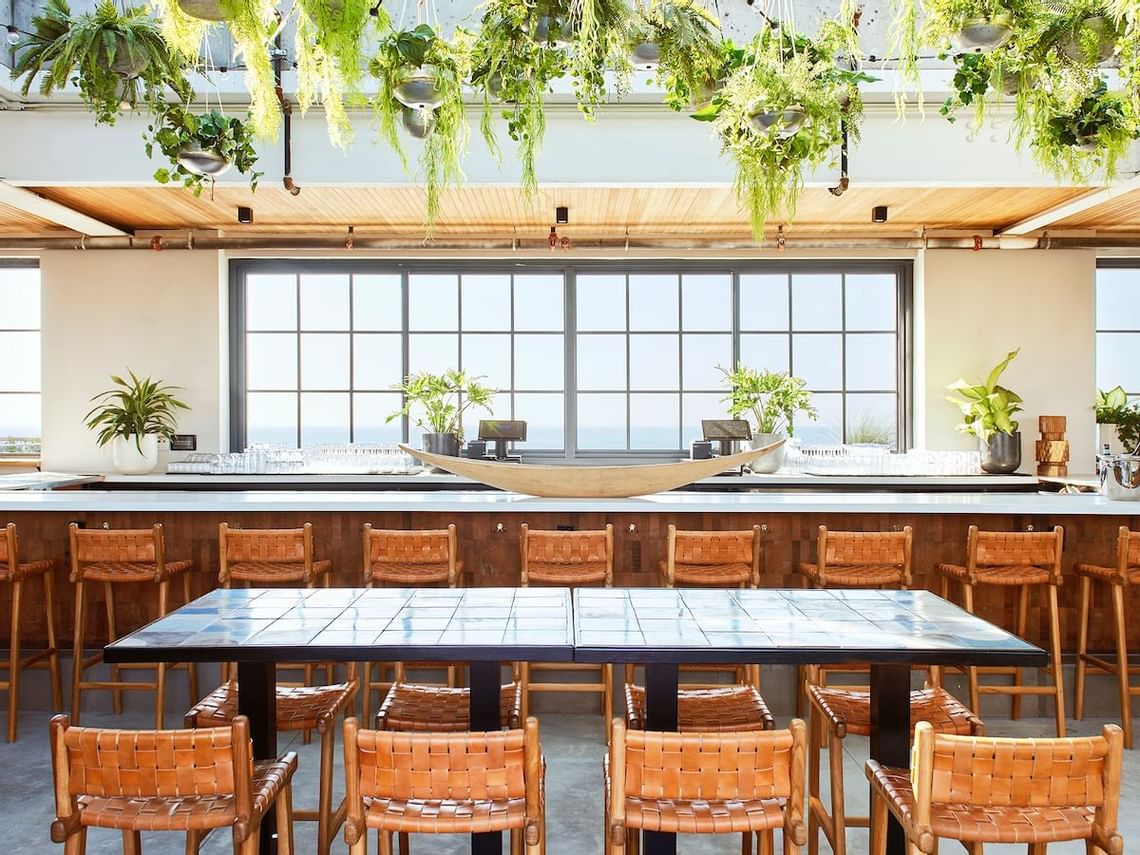 There are two other options as well as the pool cafe. There is a nice roof terrace called the Rooftop, which is open in the afternoon and evenings for snacks and drinks. At weekends there is a DJ.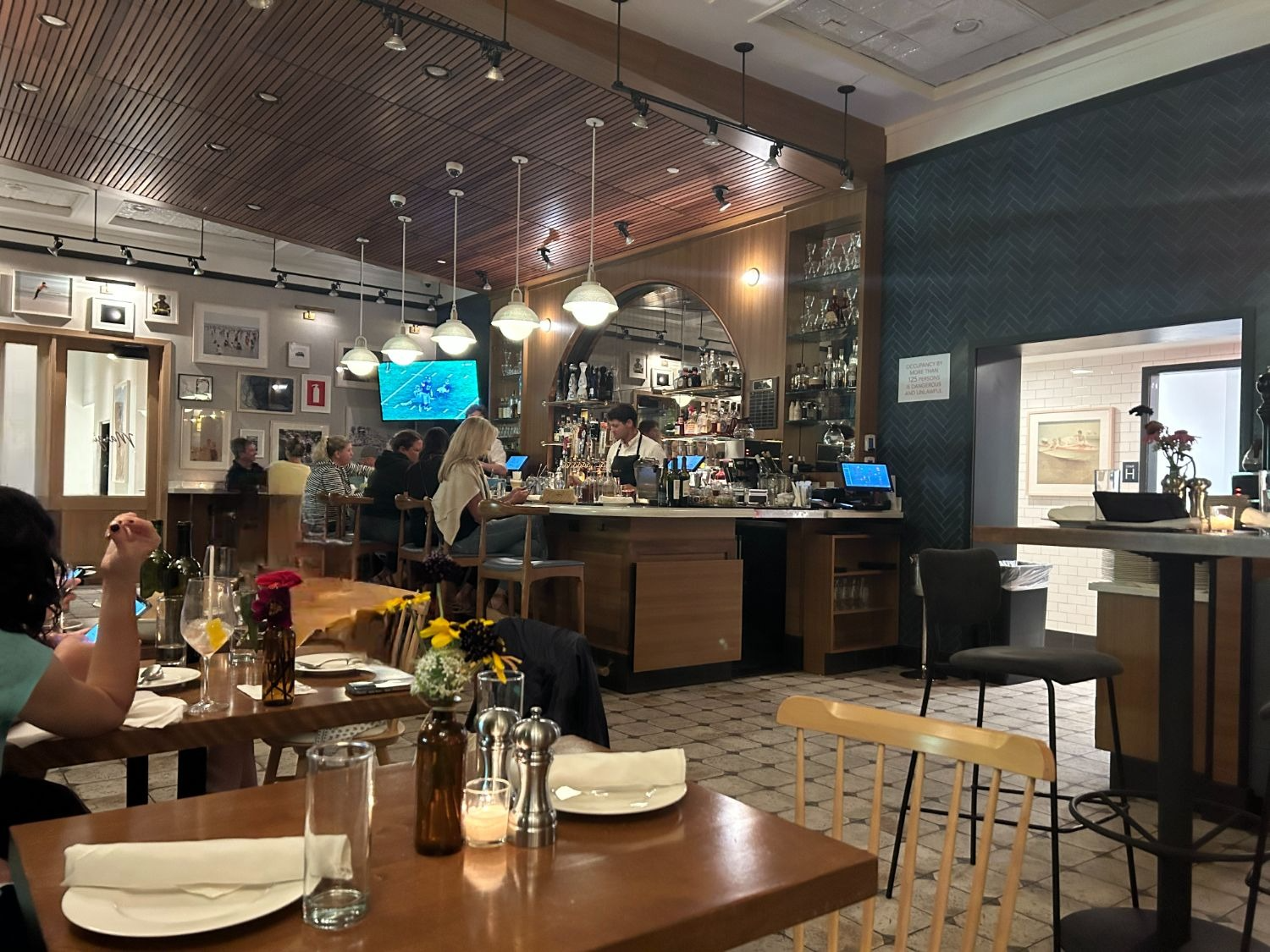 The main restaurant is called Margie's and a sort of upmarket American bistro. It does get busy so I'd advise you to book a table. There was some confusion as the hotel had told me it was closed even though I had a reservation. Fortunately, it was open when I was out for a walk so I popped in to check they would be open in the evening.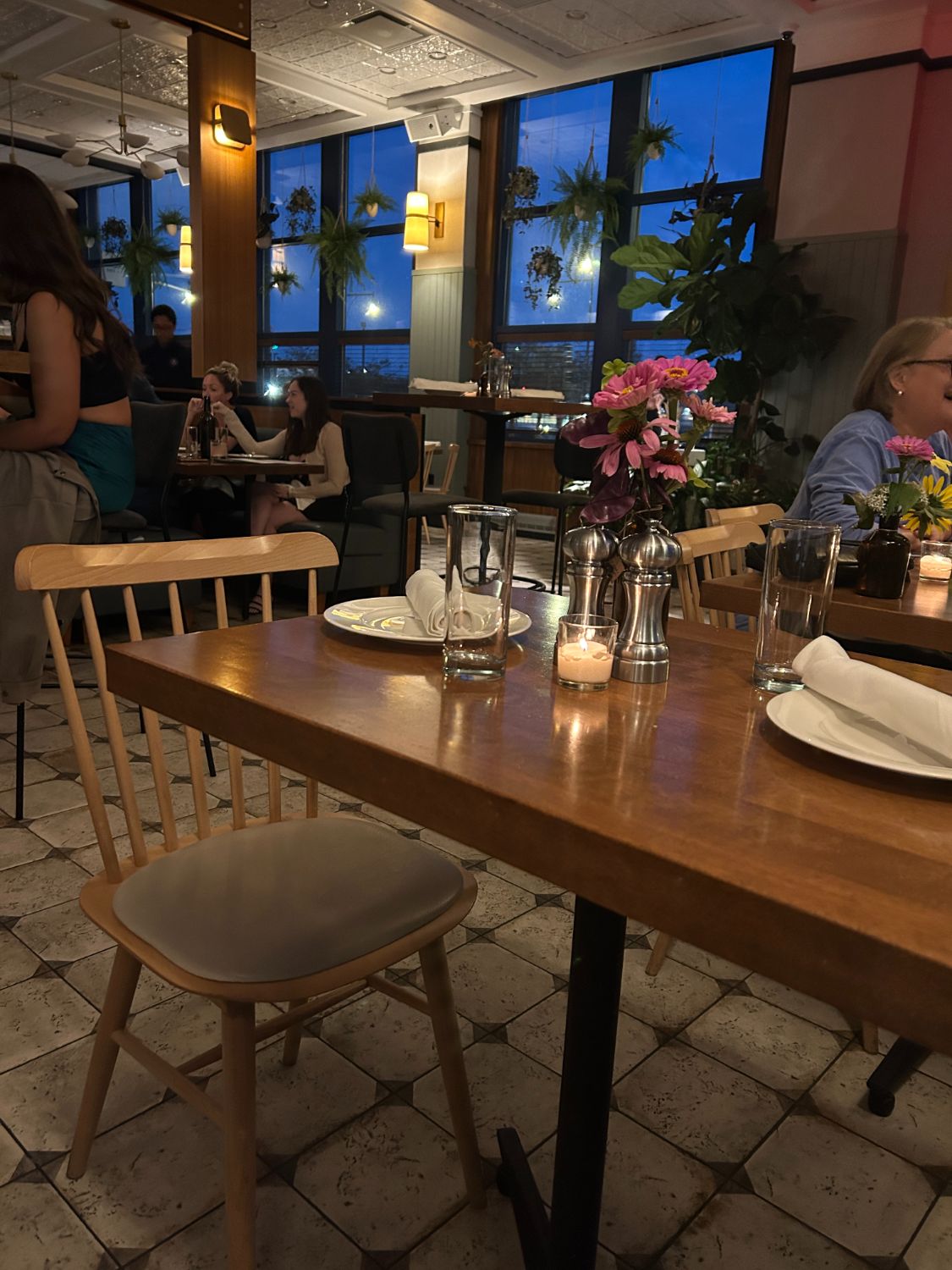 I enjoyed the warm atmosphere and friendly service. The food was a reasonable price for the US and most days they have a special offer such as $40 Prime Rib with Sides & 1/2 Price Bottles of Wine on Tuesdays.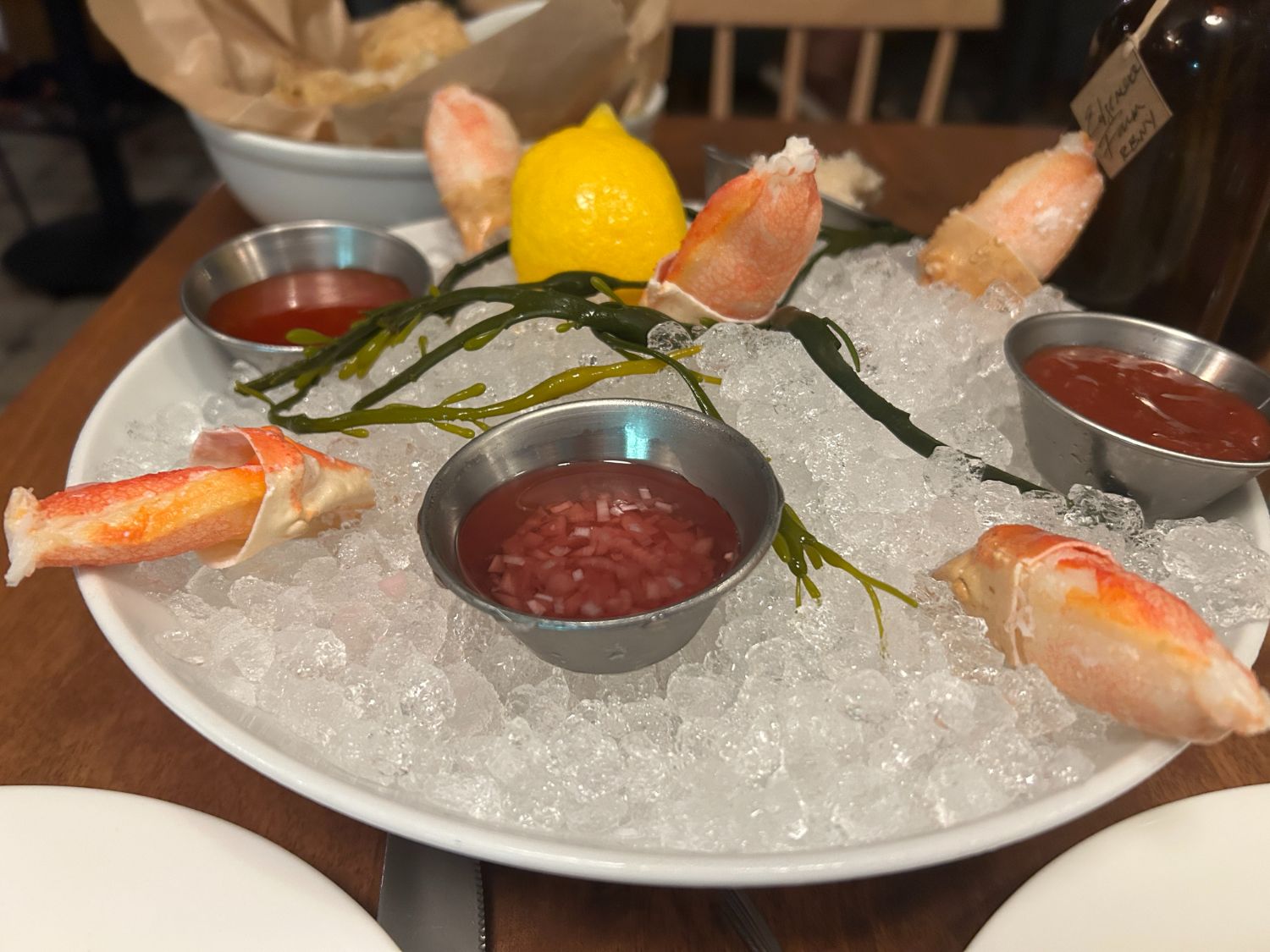 I enjoyed my crab legs, followed by a classic lobster roll. There was something on the menu to suit most people, from mussels to burgers to vegan grain bowls.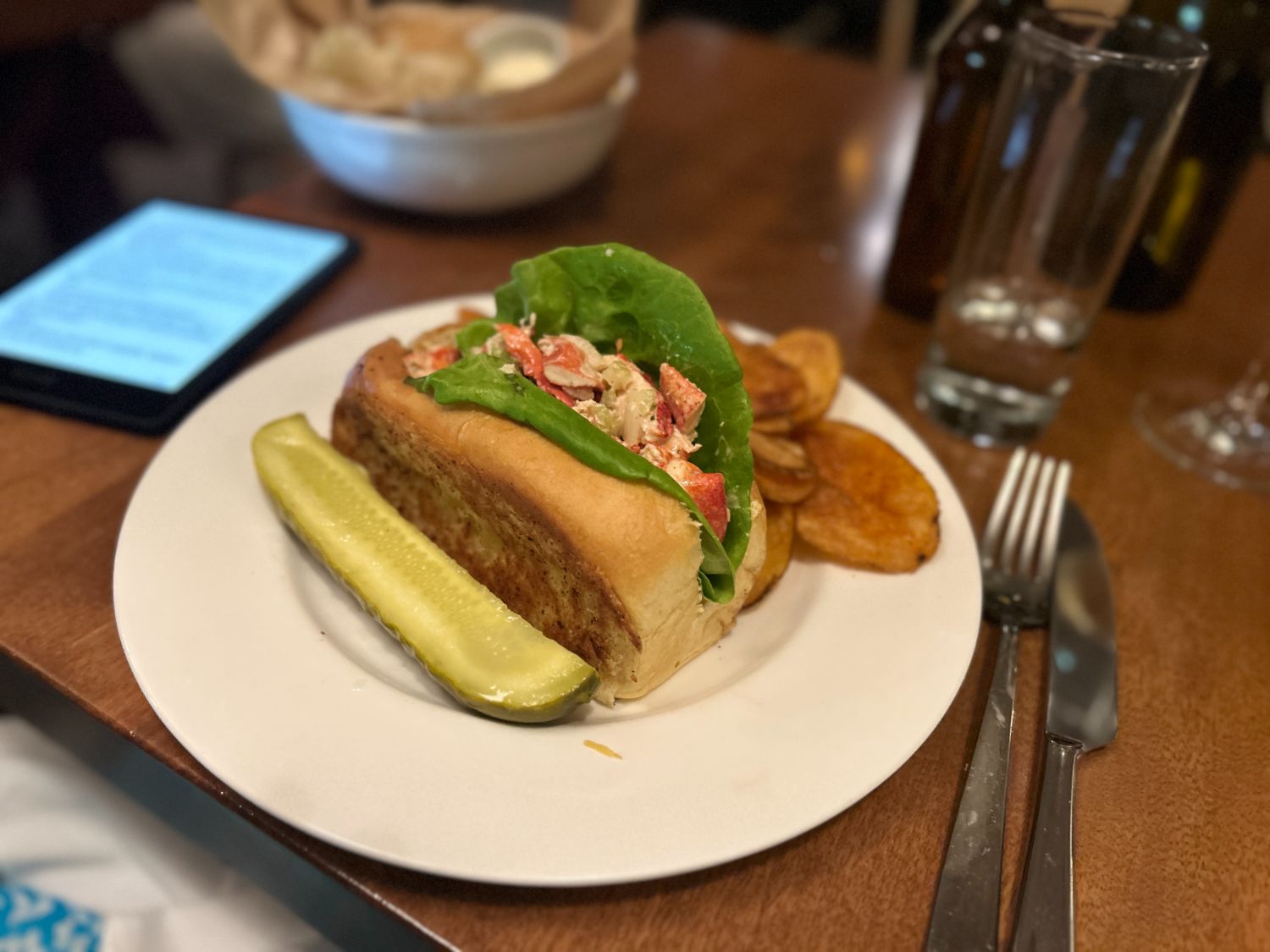 The Rockaway hotel Facilities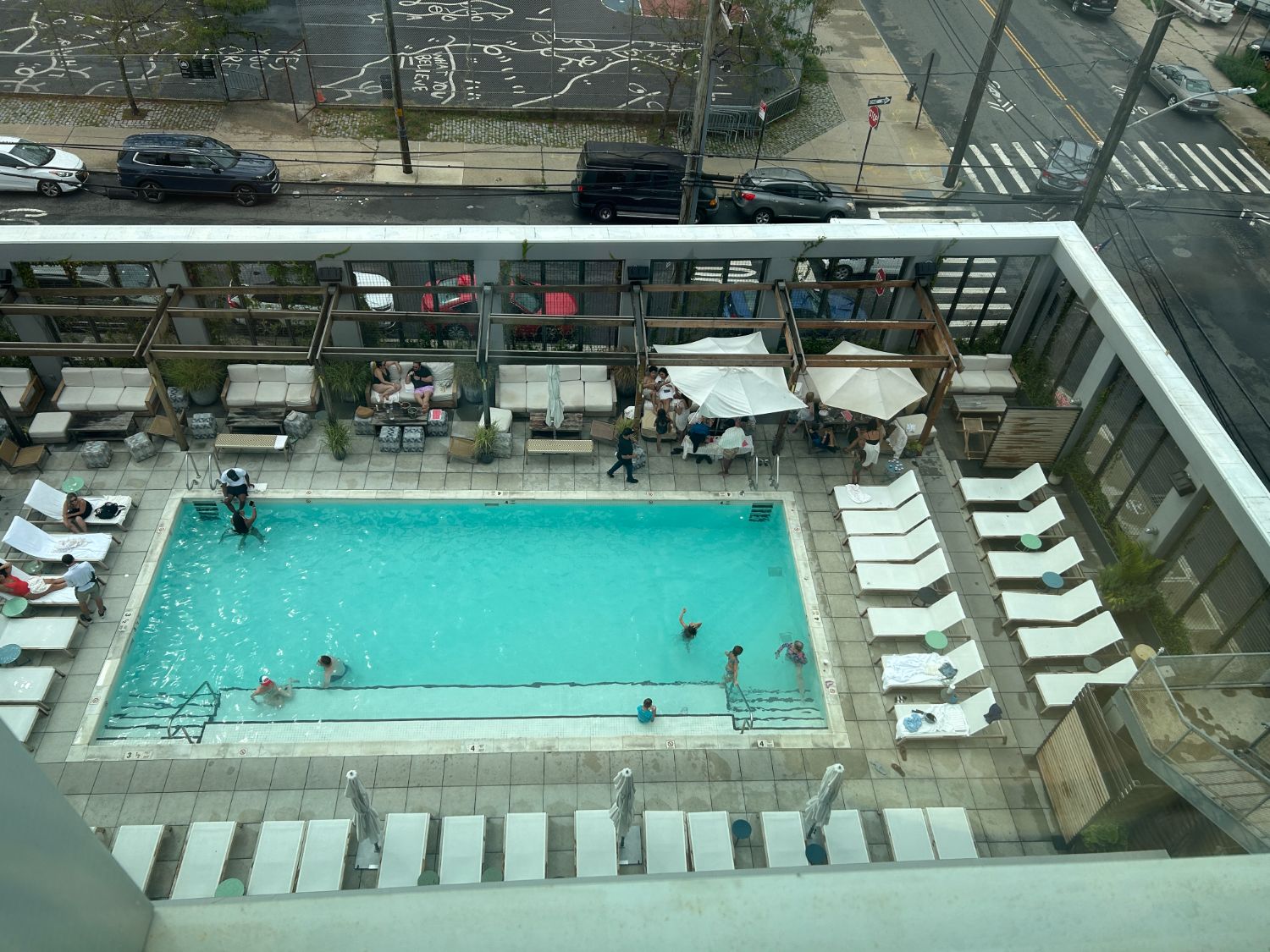 The main attraction for me was the pool. Possibly due to the inclement weather, there was no trouble getting a seat by the pool. There were large beach towels to help yourself to and a few umbrellas for shade. The service around the pool was friendly and swift. I really enjoyed the cocktails I had by the pool, which were made with coconut water. You could also have food by the pool or in the open-air restaurant by the pool.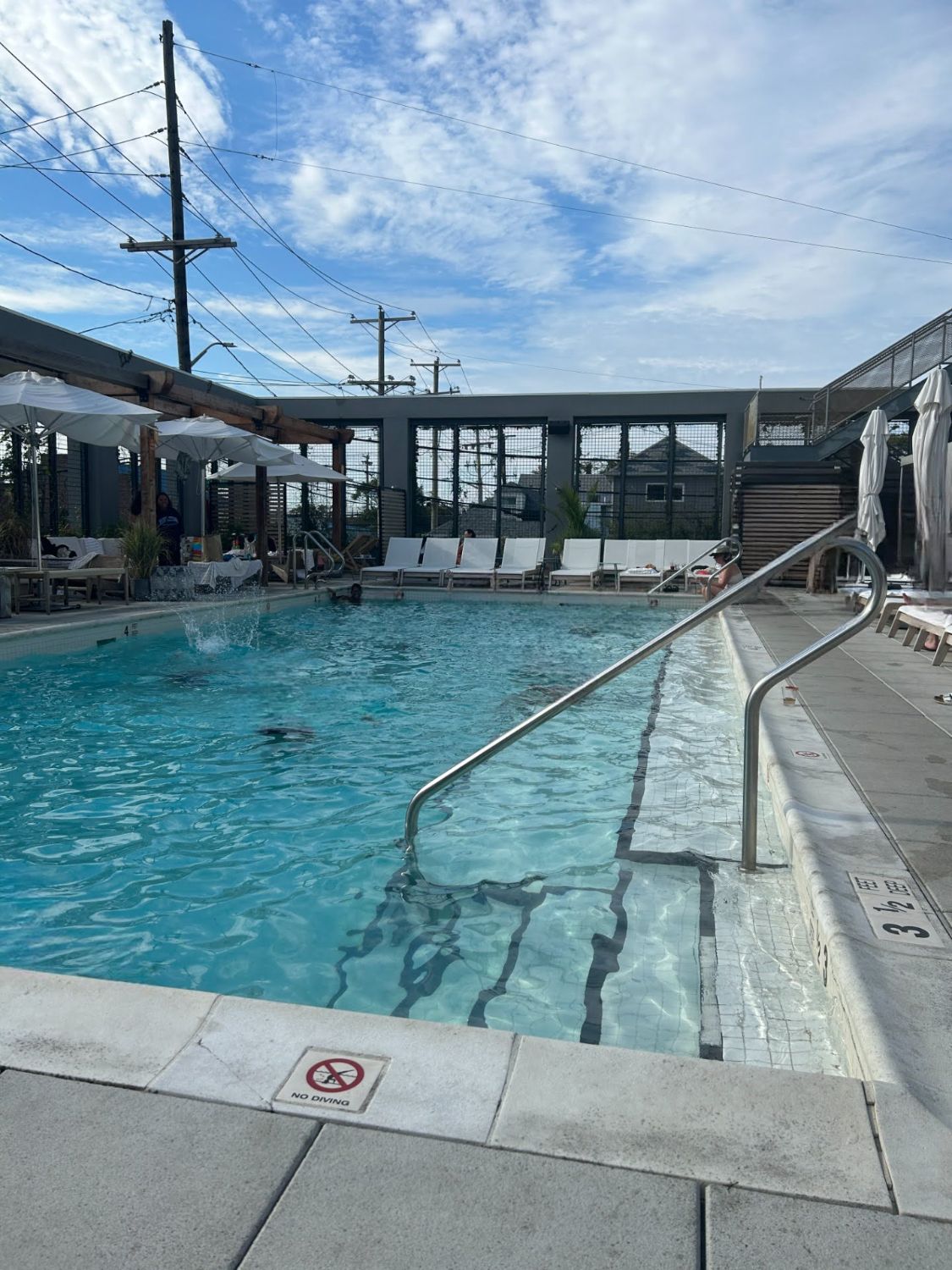 The pool was pretty shallow, so not ideal for serious swimmers, but it was a beautiful warm temperature for a slightly chilly day, and perfect for lounging in the bath-like water. However, it was very busy with the "cabanas" with a wedding and other events.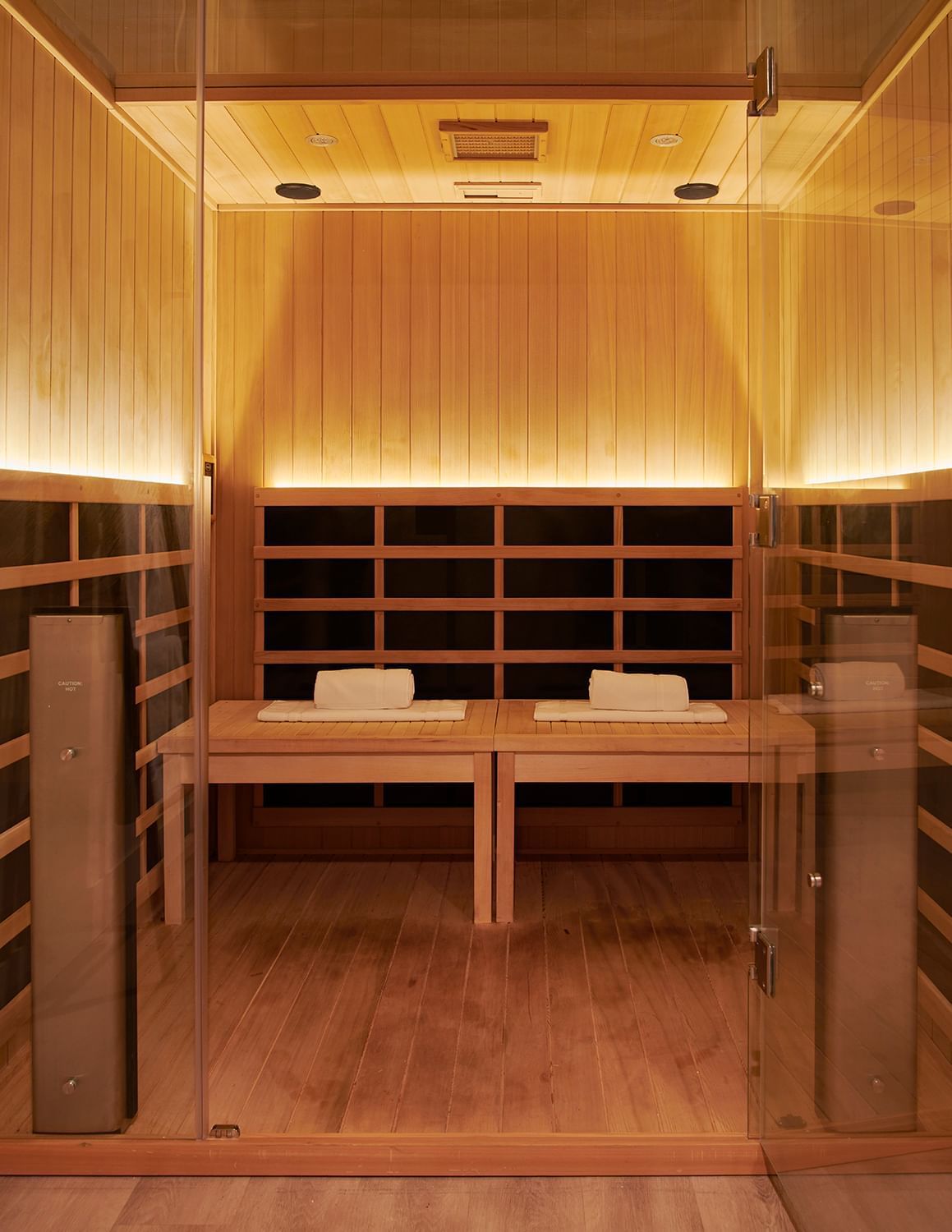 Also included are yoga and sculpt classes. Classes are included in the hotel guests' daily resort fee. Weirdly, there is no gym, but they do offer bicycles in the resort fee. There is also a cedar barrel sauna in winter by the pool.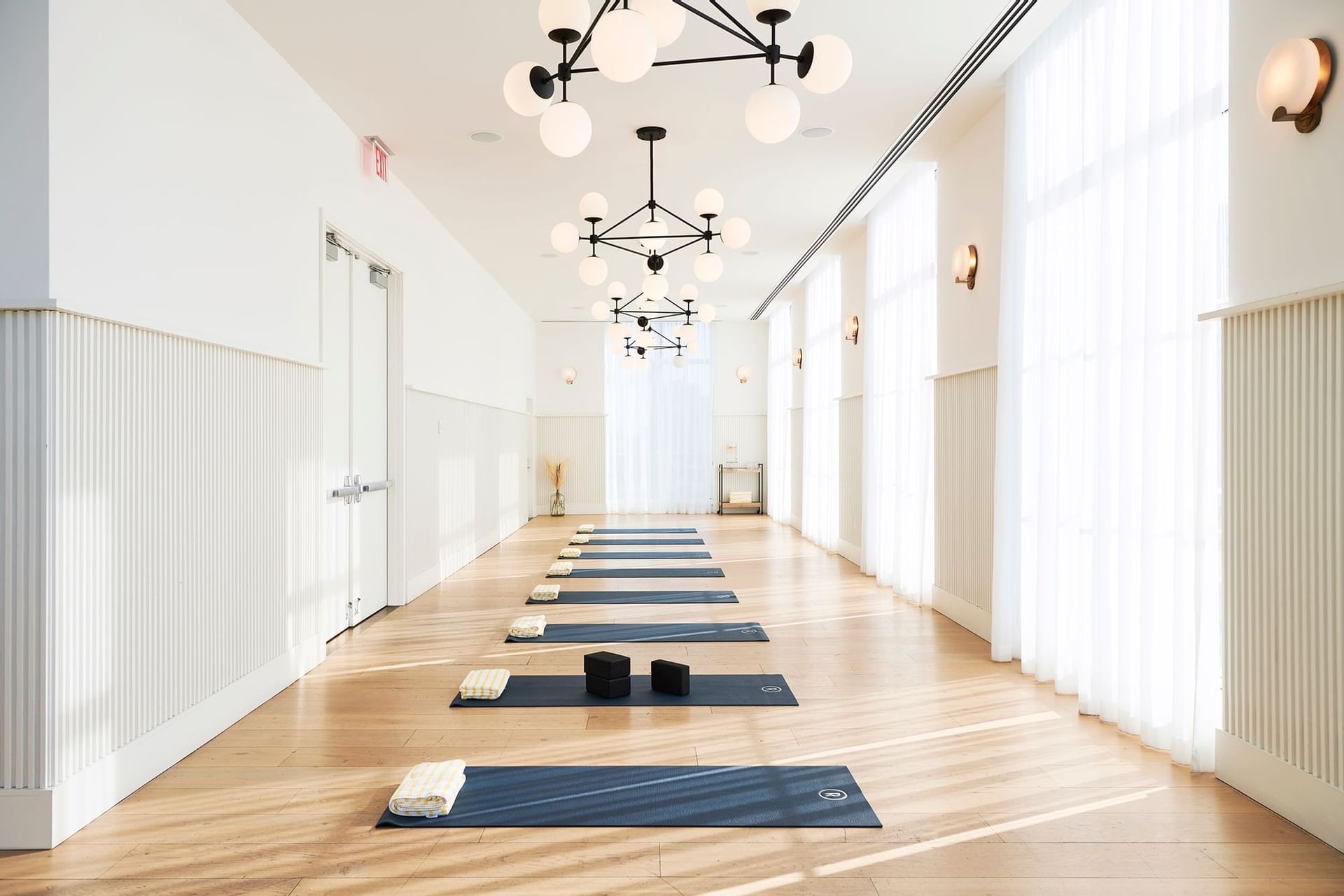 Booking and price
Like many hotels in the US, there is an annoying resort fee: a $45 plus tax per room per night Amenity Fee is applied to all reservations. This includes a welcome drink, bicycles, beach chairs and umbrellas (seasonal), unlimited wi-fi, daily wellness classes, morning coffee and tea, pool access, swim towels, and access to cedar barrel saunas (seasonal).
I booked through American Express Travel for approximately £350 (without the discount) when they had an offer for £100 off when you spent £300. There is a similar offer for Members Week.
Now that may sound expensive but in Manhattan or Brooklyn an average 4 star hotel with an outdoor pool was over £450 for my dates.
You can check prices and book here.
Conclusion
I enjoyed my stay at Rockway, although with the weather not being great, it did somewhat put a damper on things. The restaurant was great and not too expensive either. Would I stay again? Only in the summer if I had enough time to use the facilities. I think in the winter it would not be the same.
I'm waiting for the new Marriott at JFK to open as I think that could well end up being my go-to hotel for JFK, depending on price. So far, my favourite is probably the Hyatt or the Residence Inn.