With the price of BA long haul redemptions rising in terms of taxes and charges by up to £100, is it time to start looking at other airlines to use your Avios on? Here's some of the options, how much they will cost and how to get best value.
Note: The best value for long multi-flight trips can be from partner redemptions using 2 or more oneworld carriers (not BA) as they have a different redemption table. You can read about multi-partner redemptions in this article.
How much will they cost?
The partner airline rates below relate to Alaska Airlines, Air Italy, American Airlines, Cathay Pacific, Finnair, Japan Airlines, LATAM, Malaysia Airlines, Qantas, Qatar Airways, S7, Sri Lankan and Royal Jordanian Airlines. I will talk about Aer Lingus and Iberia separately as there are ways to get great value from them. They do vary very slightly on certain airlines but this gives you the gist.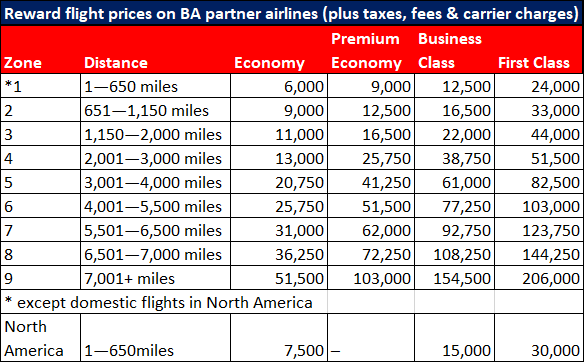 US domestic flights on AA are great value at around $9 of tax and charges!
How to find them
SeatSpy allows you to find American Airlines availabilty. Award Nexus and Expert Flyer are also useful for finding availablity for the other airlines.
Qatar Airways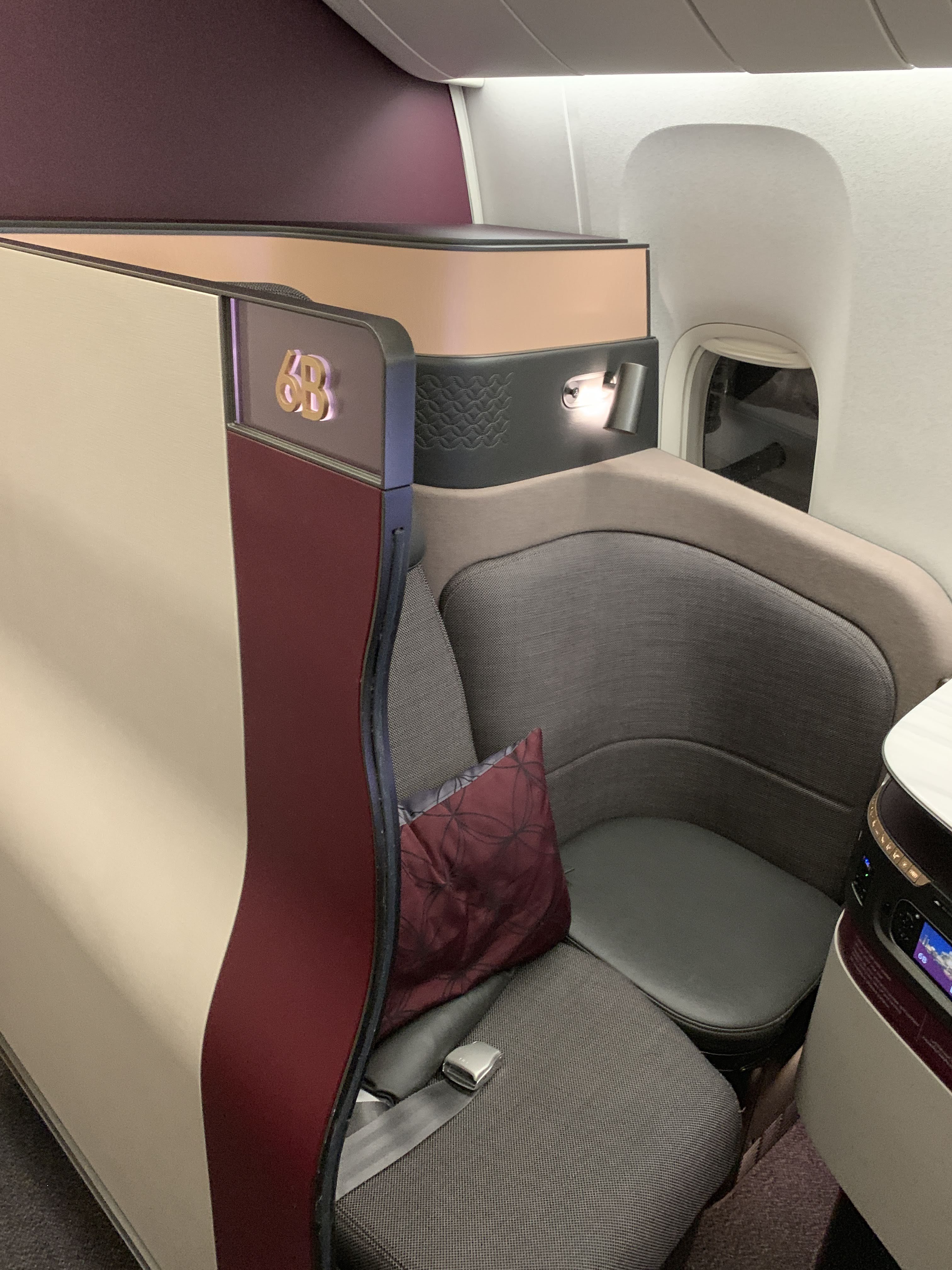 You can book Qatar redemptions through ba.com, as you would a normal BA Avios flight. It should show you the availability of partner airlines in the same way as if you were booking a BA flight. You need to remember that if you are doing a journey with a connection on Qatar, you will have to price for both flights separately.
There are therefore, some disadvantages to redeeming on Qatar. This is because most destinations other than Doha, will always be more expensive than BA. There are 2 reasons for this. Firstly, partner airlines except Iberia and Aer Lingus are priced at peak prices all year. Secondly, unless you are going to Doha from the UK, all other destinations will require 2 flights with Qatar, which are priced separately.
For example an off peak one way to Singapore with BA costs 22750 Avios. If you flew with Qatar it would cost 20750 + 20750 for the two legs for London – Doha- Singapore making it almost twice as expensive.
Tips for redeeming on Qatar
You can't always rely on ba.com showing you the partner flights that are available. If you can't find availability for a flight with separate legs, try searching for each leg separately. For example for London to Singapore on Qatar, look at London to Doha and then Doha to Singapore. If you have trouble booking the flight on-line, you can do so by phone. BA may try to charge you a £35 fee for booking by phone, but they should waive this if you explain that you were unable to book online through ba.com.
Partner airlines
You can redeem Avios through the BA Executive Club with all the members of the oneworld alliance plus Aer Lingus and Comair.
Most airlines can be redeemed on line at ba.com. in the same way as Qatar.
Aer Lingus and Iberia
The advantage of using partners such as Iberia and Aer Lingus is that generally their taxes and charges are much lower than BA. Both have a good business class product too. The key to getting value from Iberia is NOT to book through British Airways. Instead you will need an Iberia Plus membership or Aer Club for Aer Lingus. You then transfer over your Avios instantly using combine my Avios (the issues with this now seem to be fixed). This means you pay substantially less taxes.
Iberia and Aer Lingus have peak and off peak pricing too, but at different times to BA.
Iberia peak dates can be found here.
Aer Lingus peak dates for 2022 can be found here.
Aer Lingus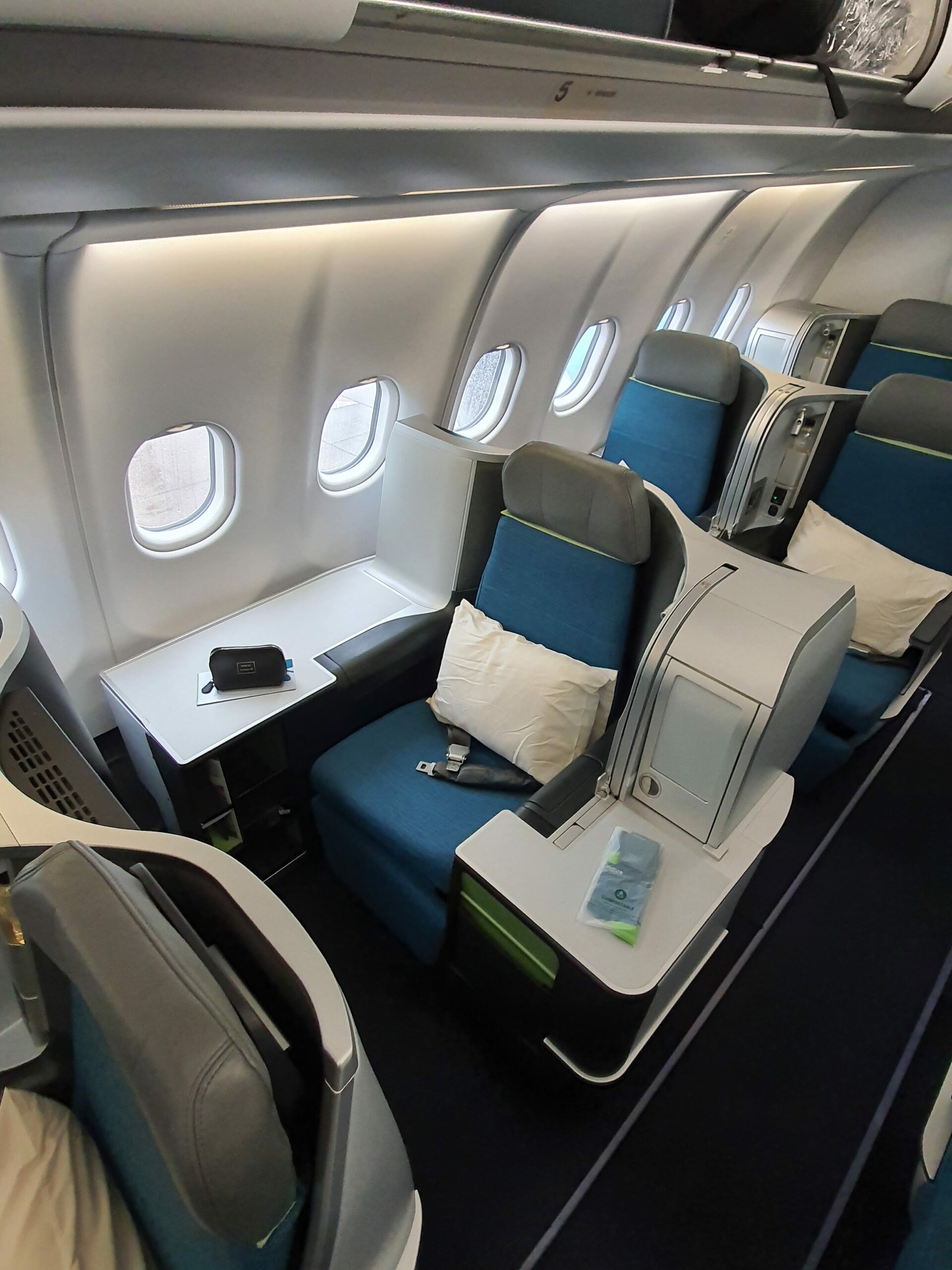 Aer Lingus are worth considering for their business class redemptions due to their low taxes and charges. Their business class has an alternating 1-2-2, 1-2-1 layout with flatbed seats on the A330 and plenty of storage space. On the A321 it alternates between 2-2 and 1-1. This means most seats have direct aisle access.
Aer Lingus now fly to a range of destinations in North America from Dublin including Miami which is now resuming and Barbados, Orlando and New York from Manchester. If you depart from Dublin you have the advanatge of pre-clearance for the US meaning you arrive as a domestic arrival in the US. But make sure you book any leg from the UK to Ireland on a separate ticket or you will have to pay the APD tax.
The actual number of Avios is comparable to BA but the taxes and charges are much lower.
For example, New York or Boston from Dublin is 100,000 Avios off-peak and 120,000 Avios peak in business class return. However, the taxes and charges are very different at around £250 versus £780 on BA. The other advantage is that the peak pricing dates are different.
There are two ways to book – via the phone with BA which is even cheaper for taxes and charges or via Aer Club online which at the moment is probably better than fighting to get through to BA by phone. It also allows you to see availability too.
Iberia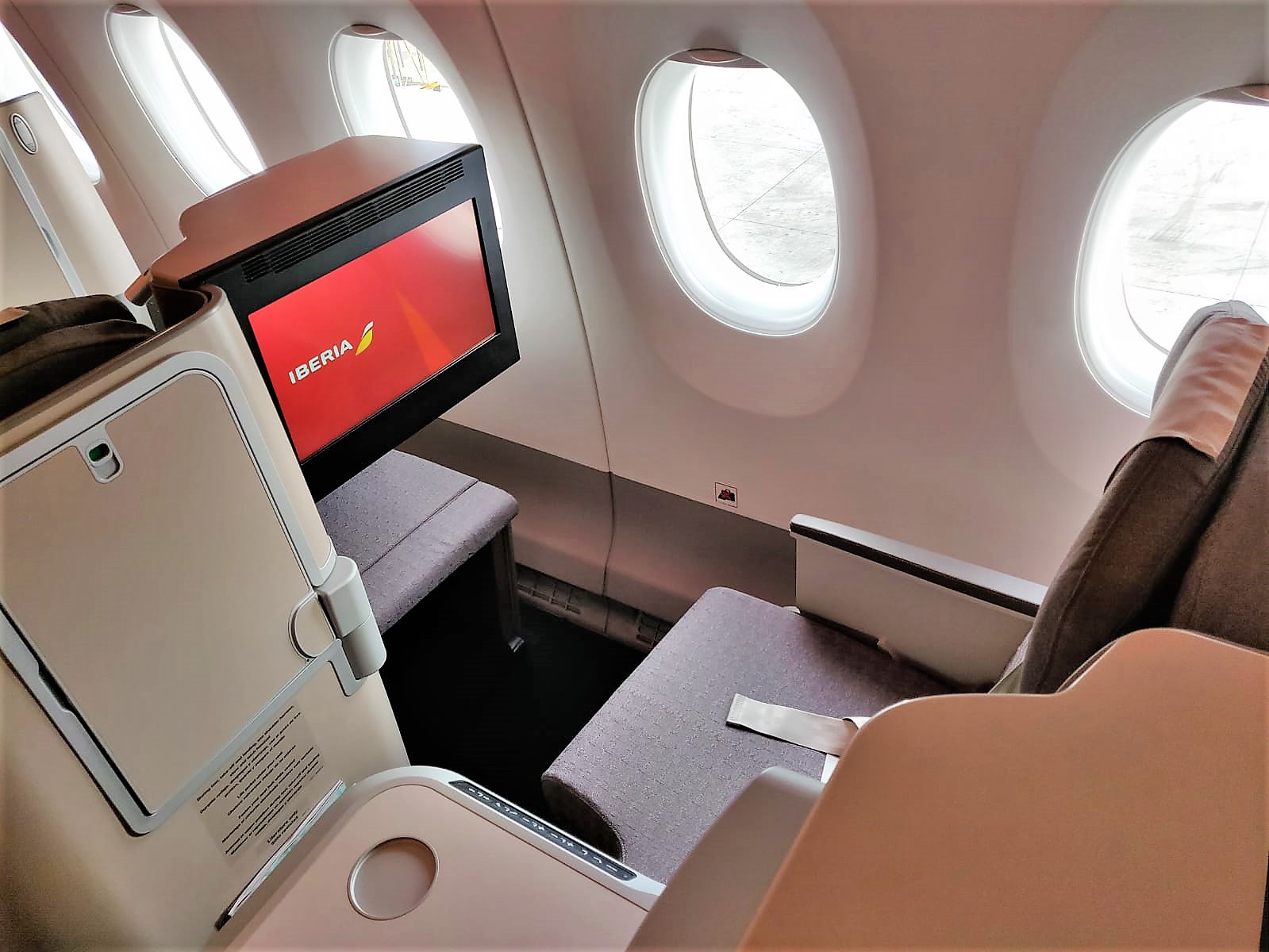 I actually enjoy flying with Iberia. The staff can be a bit surly sometimes but the business class seats are OK and I like the style of Spanish food with multiple dishes. You can read my reviews here.
Avios redemptions are amazing value providing you book through Iberia, not BA. Once you have joined Iberia Plus you can transfer Avios between the two accounts using "Combine my Avios". However, with Iberia Plus you can only do this when your account is at least 90 days old and you have 'earned' 1 Avios. This can be done by transferring Amex or hotel reward points or earning them on a flight, car hire or hotel. For example, a cheap economy ticket where you are not worried about the tier points for BA is ideal to credit to Iberia as you can always transfer the Avios back out.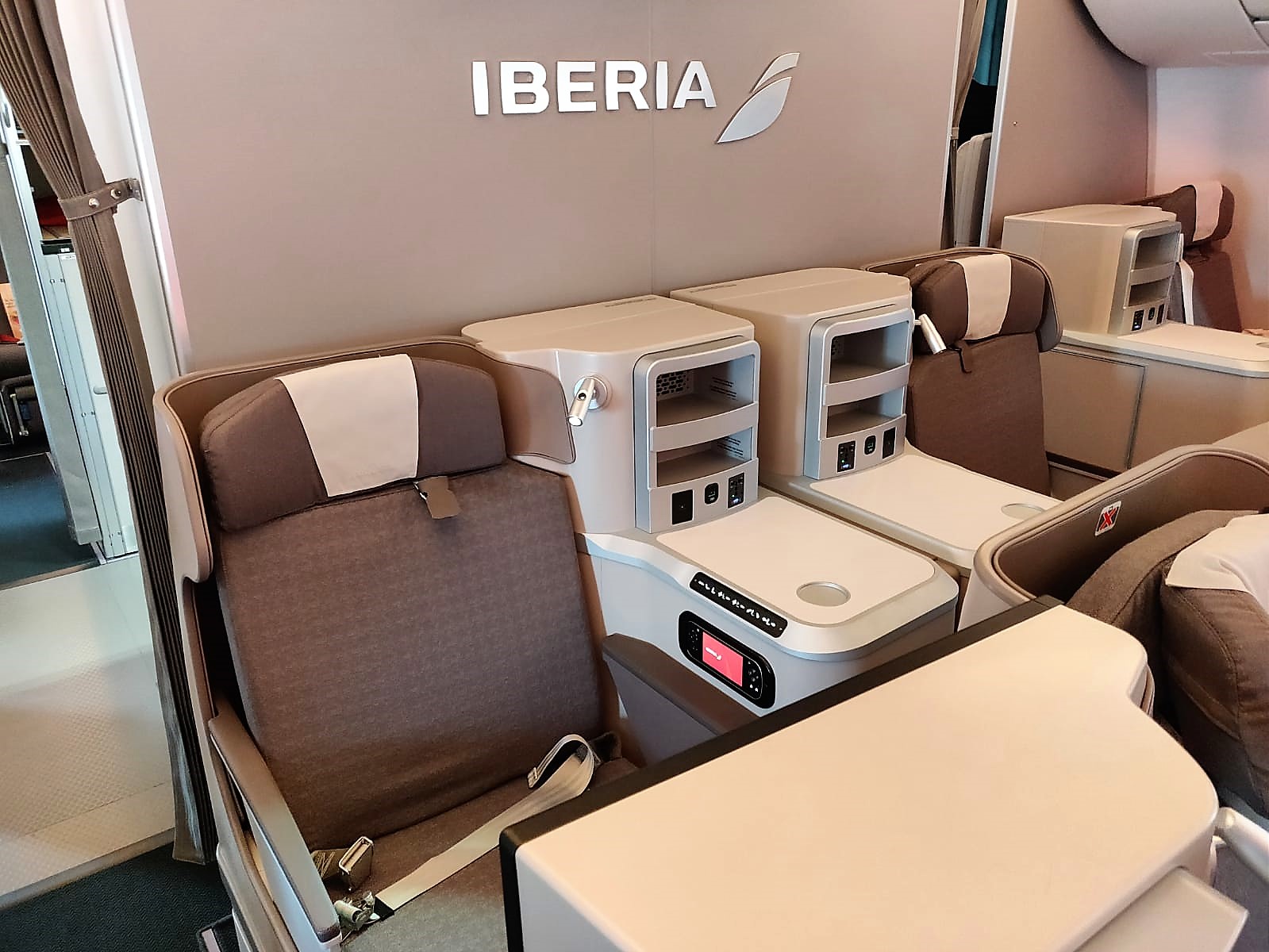 Iberia also often have offers and promotions such as very cheap Avios through Groupon that are only available to Iberia Plus members and discounts on redemptions as well which BA do not. So even if you are not sure you want to use Iberia, it's probably worth joining Iberia Plus anyway! I use Iberia for South America as they have a good route network there but I have also flown them to the US.
As an example (although it may have gone up a bit now) the price for my one-way flight from Madrid to New York was £91, if I had booked on ba.com on Iberia it would have cost £175. If I had booked London to New York the cost would have been a ridiculous £339! Even factoring the cost of getting to Madrid it still represents a saving of around £200.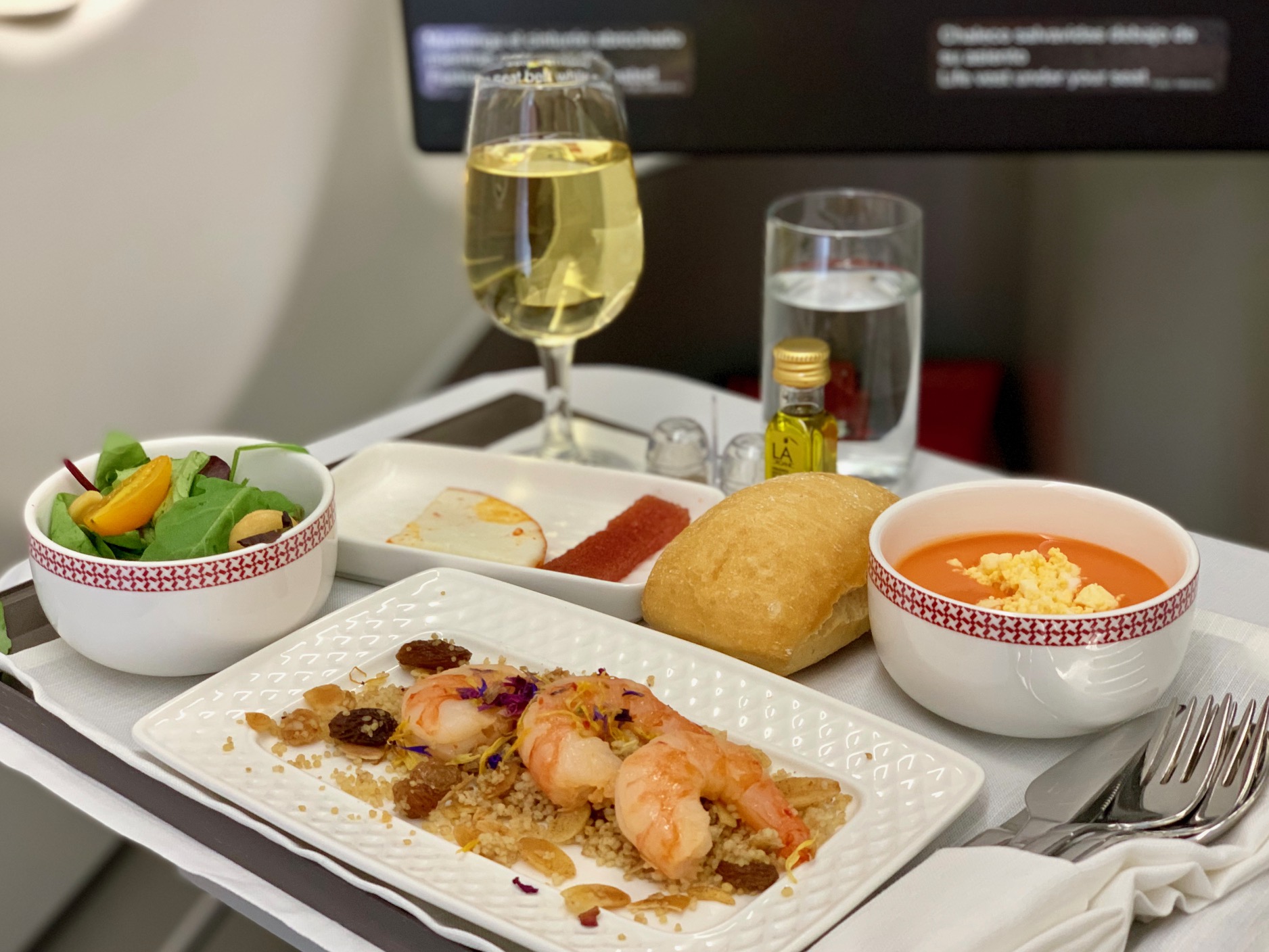 For a return business class flight to the US, Iberia charges 68,000 Avios off-peak and 100,000 Avios peak for a Business Class flight to New York plus about £130 in taxes and charges verus £780 on BA. But to get these prices they must be booked via Iberia, not on ba.com.
Like BA, flights can be cancelled or changed. Changes and refunds are allowed up to 24 hours before the flight and with a charge of €25. No refunds are allowed after the flight and no partial refunds of segments not flown.