Today's article is from reader Simeon, who previously wrote what turned out to be a very controversial lounge review!

How airlines are handling their fleets
If like me, you have missed the excitement of handing in your boarding pass as you enter the lounge, or turning left and being shown to your seat, you may be wondering when we will ever get to experience this again. But one thing is for sure; travel will not be the same again for many years…..if ever.
One of the downsides (or upsides for some) of the current situation is that it's accelerated the retirement of many of our older birds and some not so old. In recent weeks airlines have been quietly retiring some of our most loved and cherished aircraft from the skies, sent to aircraft boneyards or "deep storage" with minimal possibility of resurrection.
Virgin Atlantic has once again retired their A340-600 fleet. Most of these aircraft were already retired. They were however given a new lease of life and brought back out of retirement to step in to fill the gap while their 787 aircraft underwent maintenance on their problematic engines. Recently they have been retired to airports throughout the UK, mainly Prestwick & Bournemouth for now.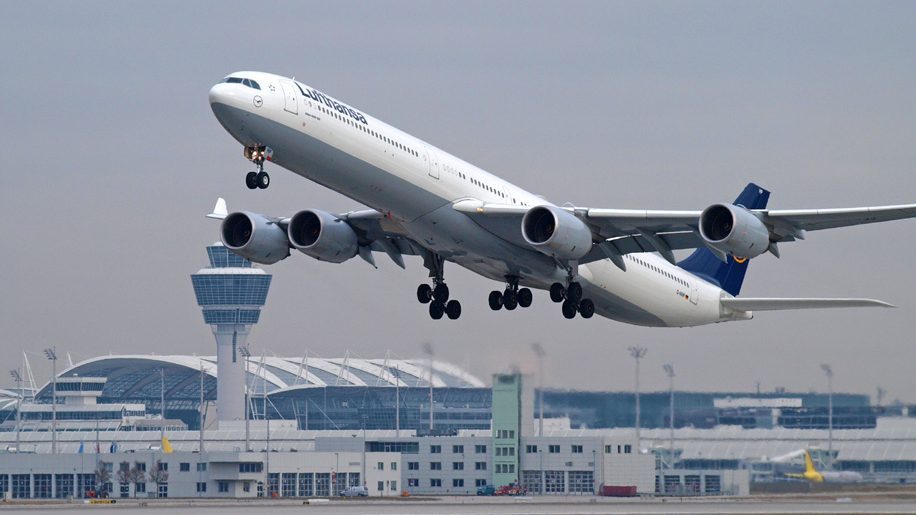 Lufthansa has also been busy retiring their A340 aircraft. Three have already left the fleet with a further 14 to be sent to Teruel in Spain over the next three months.
It's not just our older aircraft, quite surprisingly both Air France and Lufthansa have both indicated that they are to retire their entire fleet of A380 aircraft. Rumours are that Lufthansa plans to bring forward their retirement date of the "whale" to 2020 while Air France will phase out their A380 over the next few years.
The Queen of the Skies – B747

For avgeeks everywhere and I'm sure the majority of readers, the one plane we do love is the Queen of the Skies herself—the Boeing 747 Jumbo Jet. British Airways is one of the largest operators of the passenger version of the 747-400 series. British Airways received the first of the type in June 1989 reg G-BNLA.
British Airways generally register their aircraft with a sequence. The first B747-400's were registered with the prefix G-BNL* then followed the alphabet through to Z (except for the letter Q). Only one of the original B747-400's exist today which is BNLY or more commonly known at the moment as the "Landor Retro" jet which arrived with BA in February 1993.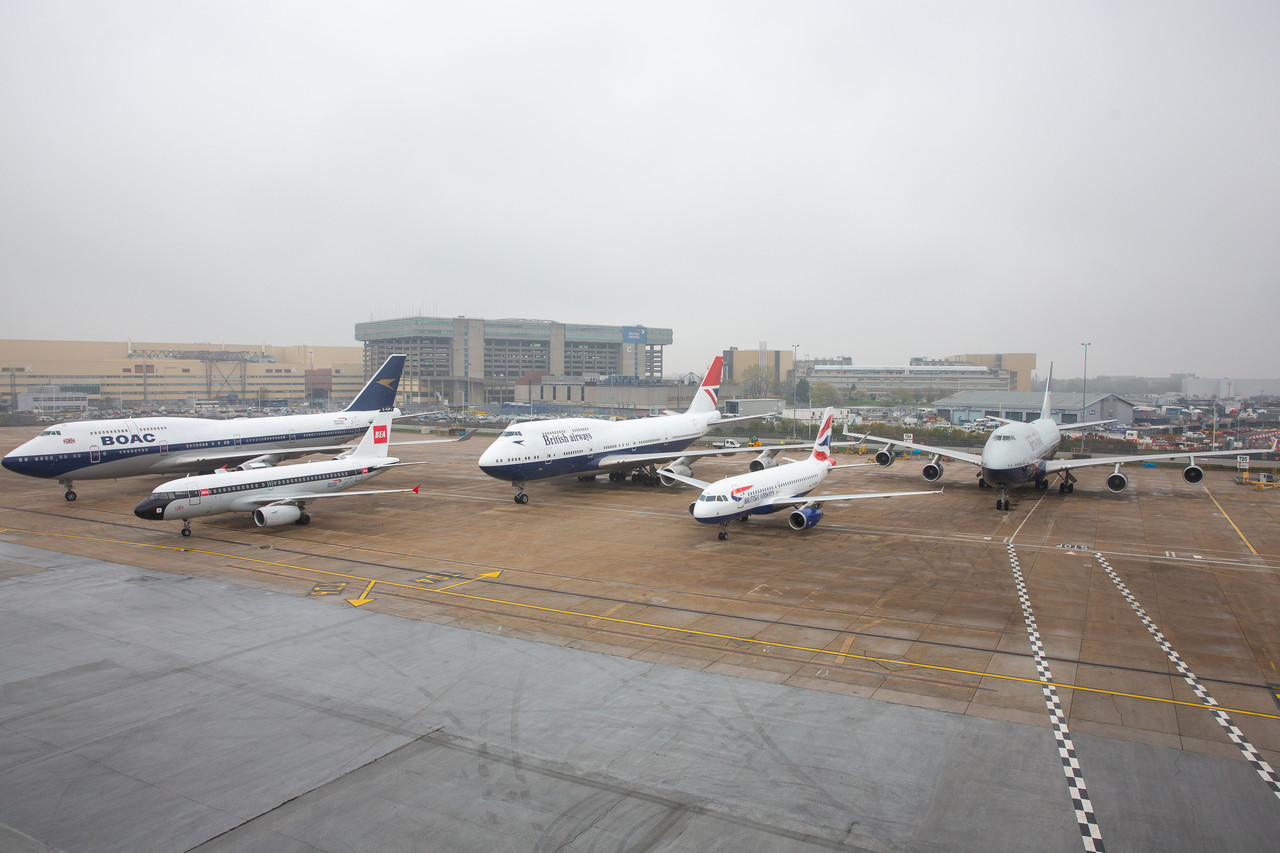 The next series of BA 747's are the G-CIV* prefix's again running from A to Z without a Q. CIVA arrived in March 1993 with the final aircraft CIVZ arriving October 1998. G-CIVB is BA's "Negus Retro" jet currently configured in the "Mid J" configuration.
The last set of BA 747's were the G-BYG* prefix's that ran from BYGA to BYGG. These aircraft all arrived between 1998 & 1999 and are all configured in the "High J" formation. G-BYGC is Ba's "BOAC Retro" jet.
BA has operated 57 in total of these queens, but sadly the writing is on the wall for these faithful aircraft and the current situation has only accelerated their demise. But what happens after they have served us well for many years? Where do they go?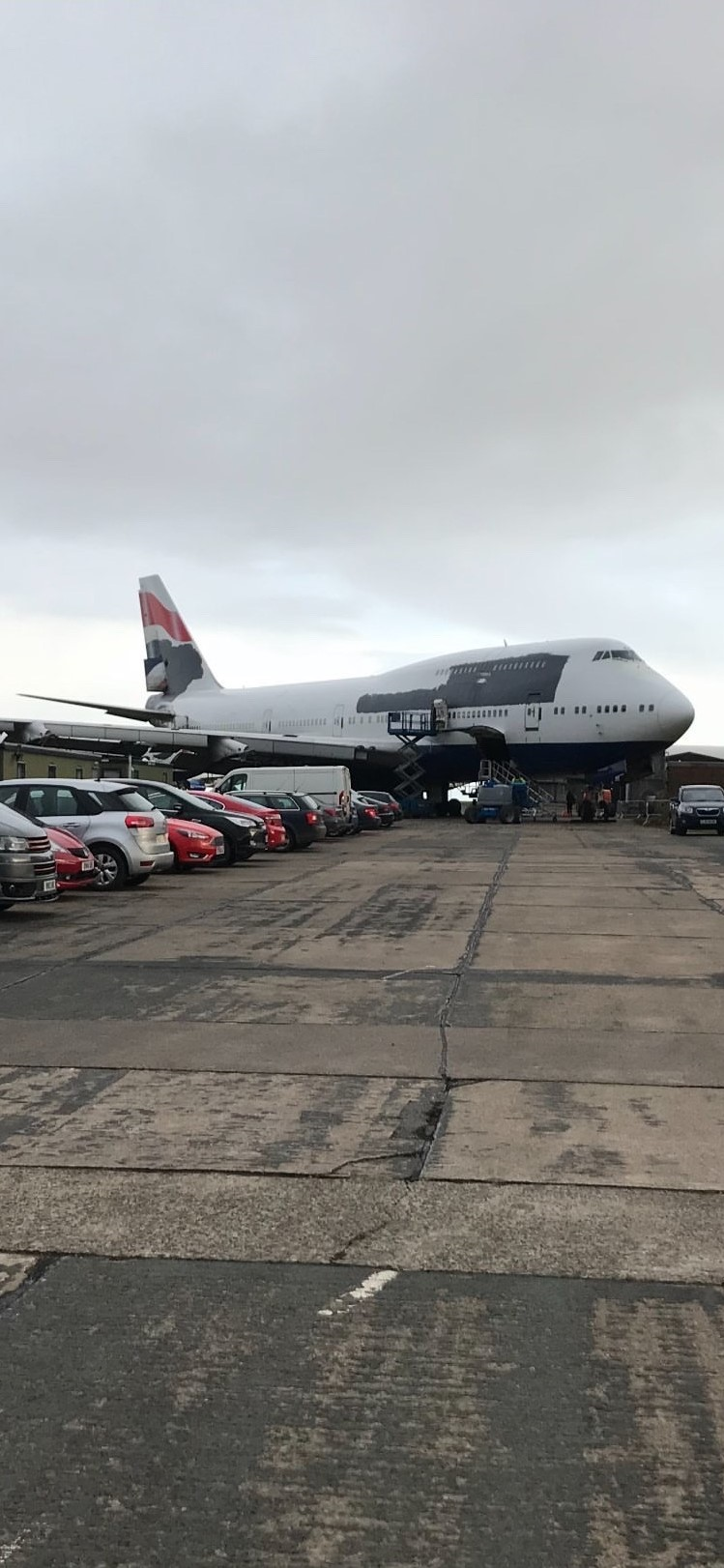 Since the start of 2020, we have already seen many 747s sent for scrap to aircraft boneyards in St Athan and Kemble airports within the UK. Some of BA's ex 767s were also sent to St Athan when they were retired.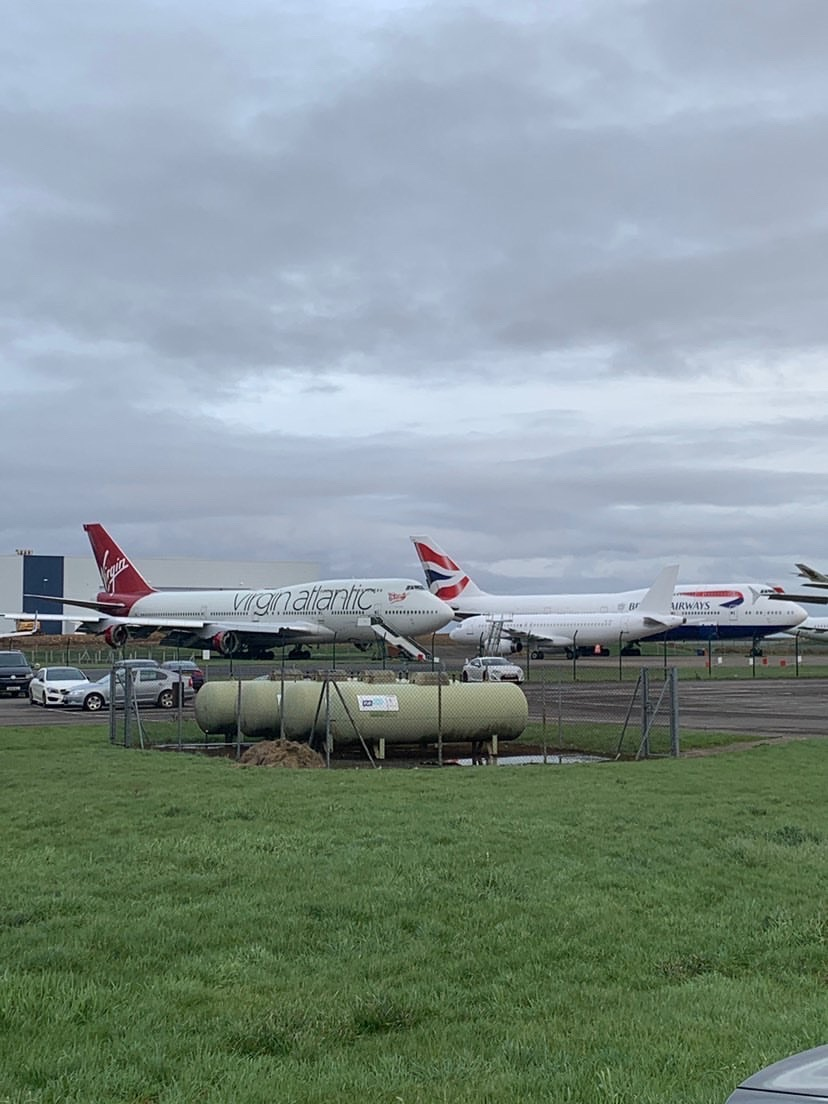 Visiting America's aircraft graveyards
But by far the most significant aircraft boneyards are in America with Mojave and Victorville in the Nevada desert being two of the largest. But not all passenger aircraft end up on the scrapheap with many going on to find life with a new airline or repurposed for something else as you will see here in this blog. I love aircraft, and I especially love the 747, so it was a no brainer for me what to use my Avios and Companion Voucher on in 2019. A trip to the Nevada Desert.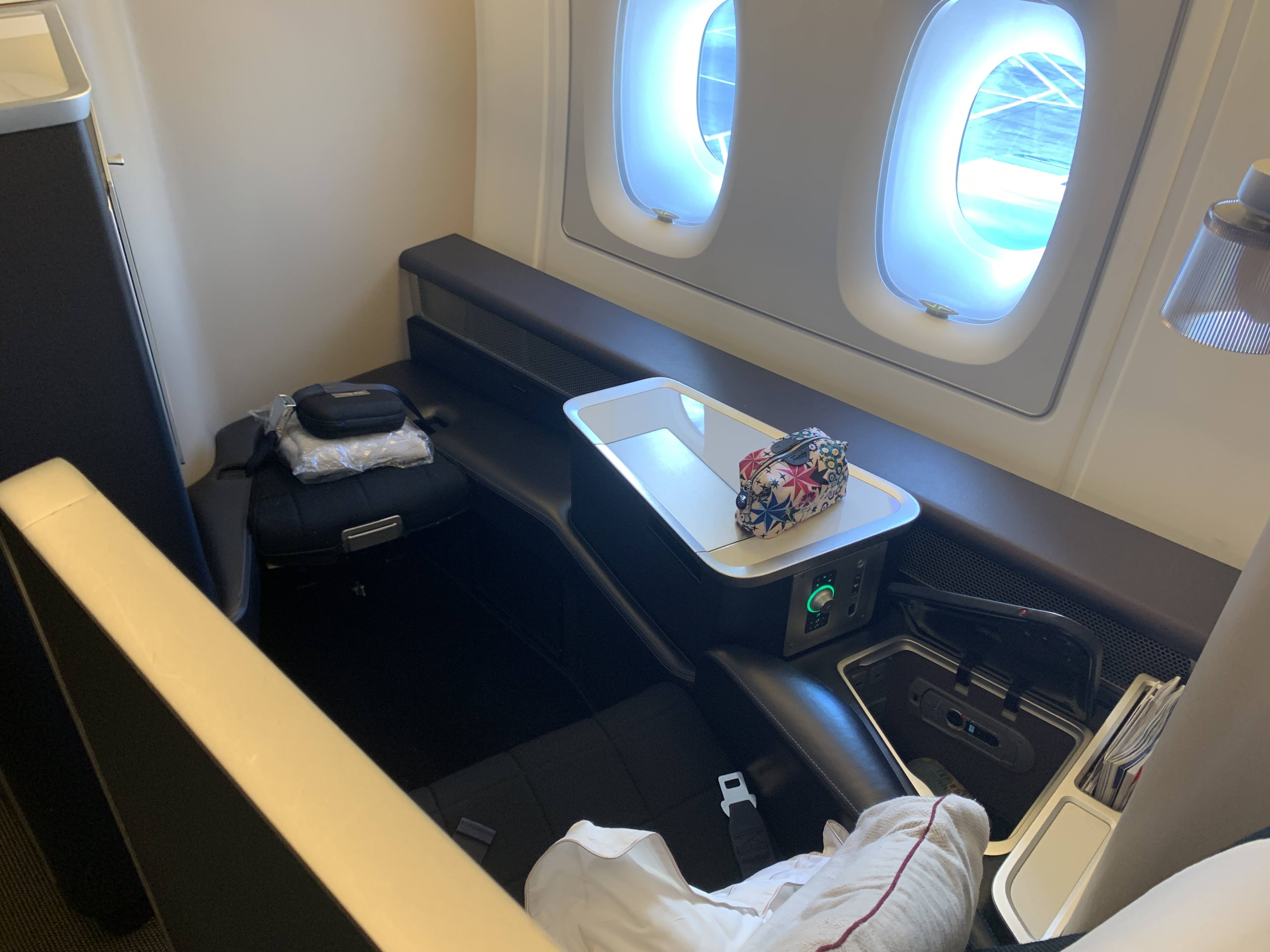 After flying into San Francisco on the A380 in First, this was to be the start of one of my best holidays. The plan was to spend some time in San Fran, then fly down to Los Angeles for a few days on Alaska Airlines and then drive to Vegas from there. The day finally arrived to pick up our Jeep and head off on our adventure. First Stop was the Mojave Air and Space Port.
Mojave is just 90 miles or so from LA and took a little over 90 minutes to get there. I am a meticulous planner and had done my research prior to arriving. Every 3rd Saturday of the month, Mojave hold what they call "Plane Crazy Saturdays." There is a restaurant here with sweeping views across the runway and to the plane graveyard beyond. But on Plane Crazy Saturdays, the restaurant opens its back doors which allows you to walk out onto the apron to take photos of visiting aircraft that may fly in that day, especially for the event. They sometimes also have special guest speakers to come along and give a presentation. Unfortunately, I had missed the guest speaker by the time I had arrived just before midday; however, I was still to be rewarded.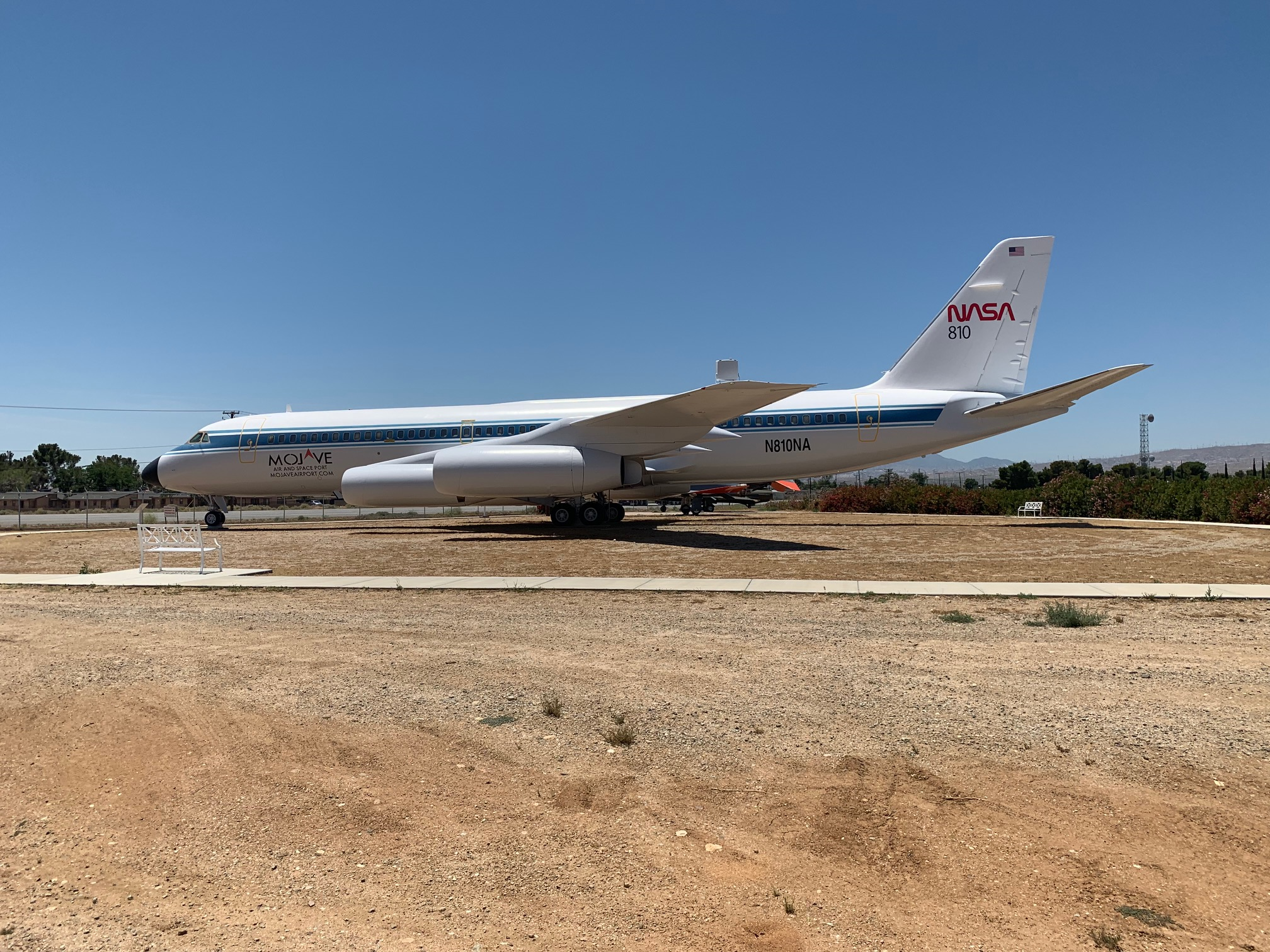 At the entrance to Mojave stands a Convair 990 wearing Nasa titles proudly at the gates. A short drive up the driveway brings you to the car park and the Voyager Restaurant.
A regular to the Airport and Voyager Restaurant is the infamous pilot Dick Rutan. Dick is an ex-fighter pilot, test pilot but most famously known for piloting the Voyager aircraft in what is still today the world's longest continuous flight taking 9 Days, 3 Minutes and 44 Seconds. Dick stood and spoke to my partner and I for quite some time regaling us with his many stories of the test aircraft he has built and flown as well as some of his most dangerous or memorable fights. I could have stayed there all day talking to him about his many adventures—a real highlight of the day.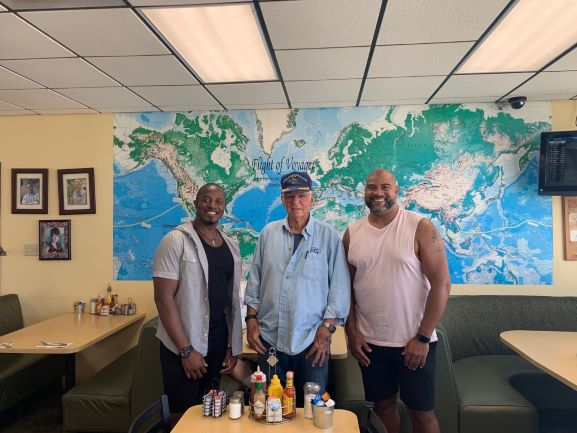 After having finished lunch and refreshed, I decided to venture outside to take some pictures from the apron. As you walk out of the restaurant at the rear onto the apron, there are two security vehicles, one to your right and one to your left. You are not able to pass these vehicles, but this does allow you to take a walk around the visiting aircraft.
The biggest surprise for me was a beautiful B747 belonging to Virgin Orbit standing there proudly in the sunshine. The aircraft (ex G-VWOW) was retired from service with Virgin Atlantic in 2015 and was known as "Cosmic Girl." She was bought and transferred to Virgin Galactic and then onto Virgin Orbit to launch satellites from a rocket held under her wing from 40,000 ft. I was incredibly lucky to see her that day as locals tell me she rarely came out of the hanger. Luckily she was due to have her first test flight with her new rocket launcher hence why she was sitting outside the hanger. I hoped the day I was there would be the day she flew, but alas it was not to be. She did take to the skies a few days later after my visit, and she had a very successful first flight.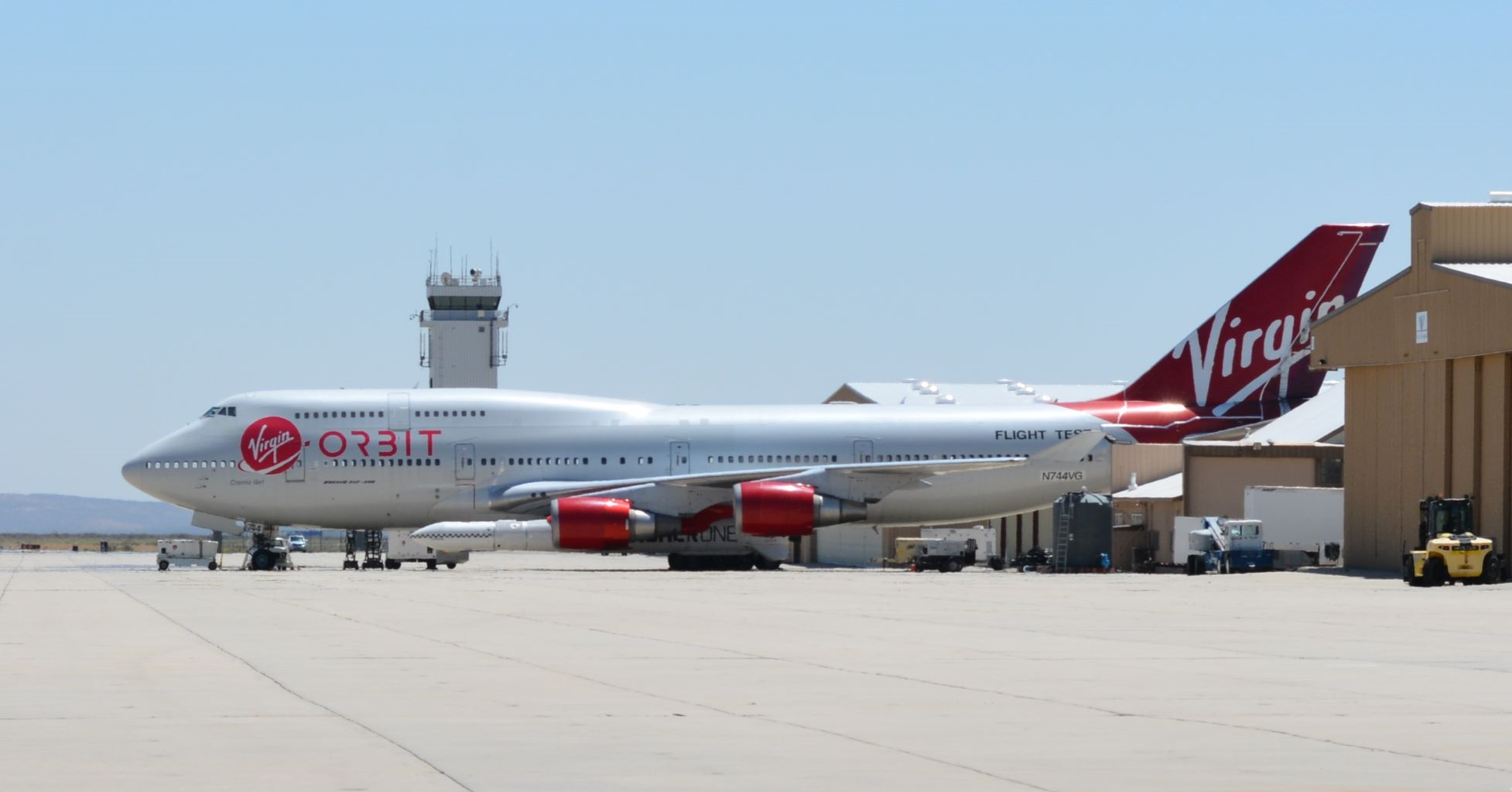 Across the runway was a whole host of aircraft, but the most predominant plane was the 747 Jumbo. You couldn't possibly count how many there were, and they were some way off in the distance. Unfortunately, you are not able to get up close and personal with these sleeping beauties, and there are no tours to take you out closer, but there are some personnel who work amongst them and love to share their pics and videos on Instagram. Sam Chui did a great VLOG quite recently of his visit to the boneyard and an Insta user "diecastjames" also posts impressive pics and videos of old aircraft, some with their interior still intact. It's fantastic to see how First Class in a former Thai Airways aircraft used to look, or the interior art on the walls of an old Hawaiian Airlines.
After a few hours, it was time to move on, so we hopped back into the Jeep and made our way to our second boneyard in Victorville.
Watch out for part two tomorrow.