Today's article is from reader Simeon, who previously wrote what turned out to be a very controversial lounge review! You can read part one of The Final flight here.

Southern California Logistics Airport (also known as Victorville)
The journey to Southern California Logistics Airport (also known as Victorville) was 69 miles from Mojave and took us an hour to cover. When we arrived at the airport, security was patrolling the area. I stopped the jeep to hop out and take some pictures and the security officer passed us again. I thought I was in for it now. He wound down his window and asked If I was having a good day? I responded that I was and explained that I had flown out from the UK and was on my way to Vegas, but wanted to stop off and take pics of the aircraft. This wasn't his first day at the rodeo and I definitely wasn't the first avgeek he had seen. He was super nice and told me I could photograph what I wanted as long as I stayed on the right side of the fence. With that he wished me a good day and drove off. Well…… you didn't need to tell me twice. Armed with the information that I could take pics from public areas, off I went.
Victorville has a slightly different operating model to Mojave. Victorville has a large selection of aircraft that were to be repurposed/awaiting a new owner. Parked on the Apron were a few Ex Singapore 777's, Air China 777, Asiana Cargo 747 and interestingly a private Dreamliner 787 was purchased in 2012 by the then Mexican president, Enrique Pena Nieto. However, the plane purchase was denounced by the next Mexican President Andres Manuel Lopez who described the plane as "a symbol of government excess." News reports at the start of this year report that the current President planned to hold a raffle to sell the plane to cover costs of his predecessor's purchase of the aircraft and to raise funds for the state-run hospitals. Not quite sure how much a ticket cost, but not sure I'd want to win the prize either. Sounds good winning a Dreamliner but paying for one day's parking fees within a London or any UK airport large enough to hold a private Dreamliner airport bankrupt me alone!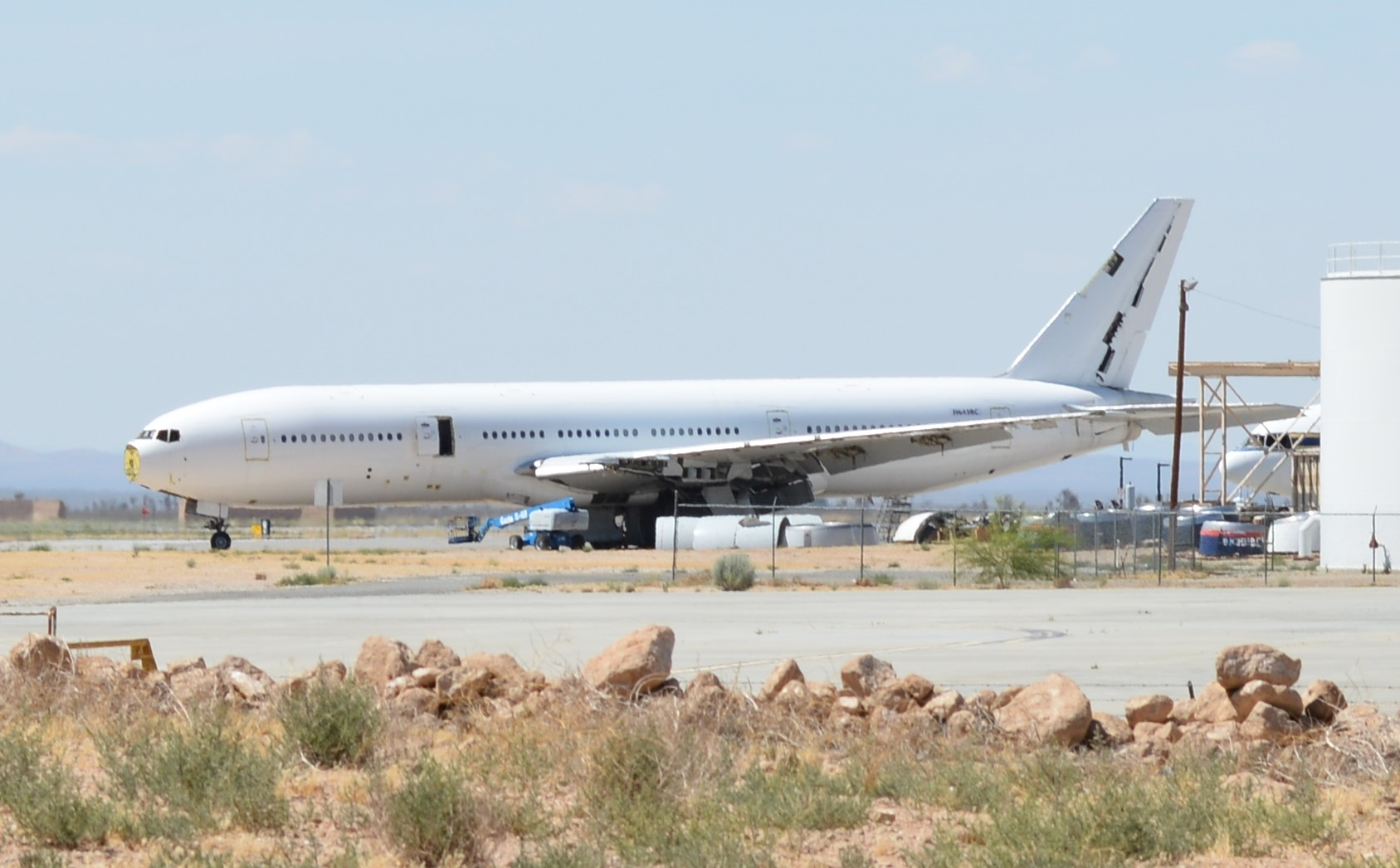 Many of the planes here will be sold on to new operators or as quite commonly happens, converted into freighter aircraft.
Passenger aircraft are often repurposed into freighter aircraft once they have finished their "civil" working life. In fact, aircraft manufacturers hardly ever focus on building "new" cargo aircraft, but instead support the conversion of old airline aircraft into freighter aircraft. Airlines however have very tight margins and modern sleek, aerodynamic aircraft with fuel-efficient engines will always win in a battle against a 20yr+ old airliner. The general public don't usually realise that early variants of the same aircraft can be very different from the later models.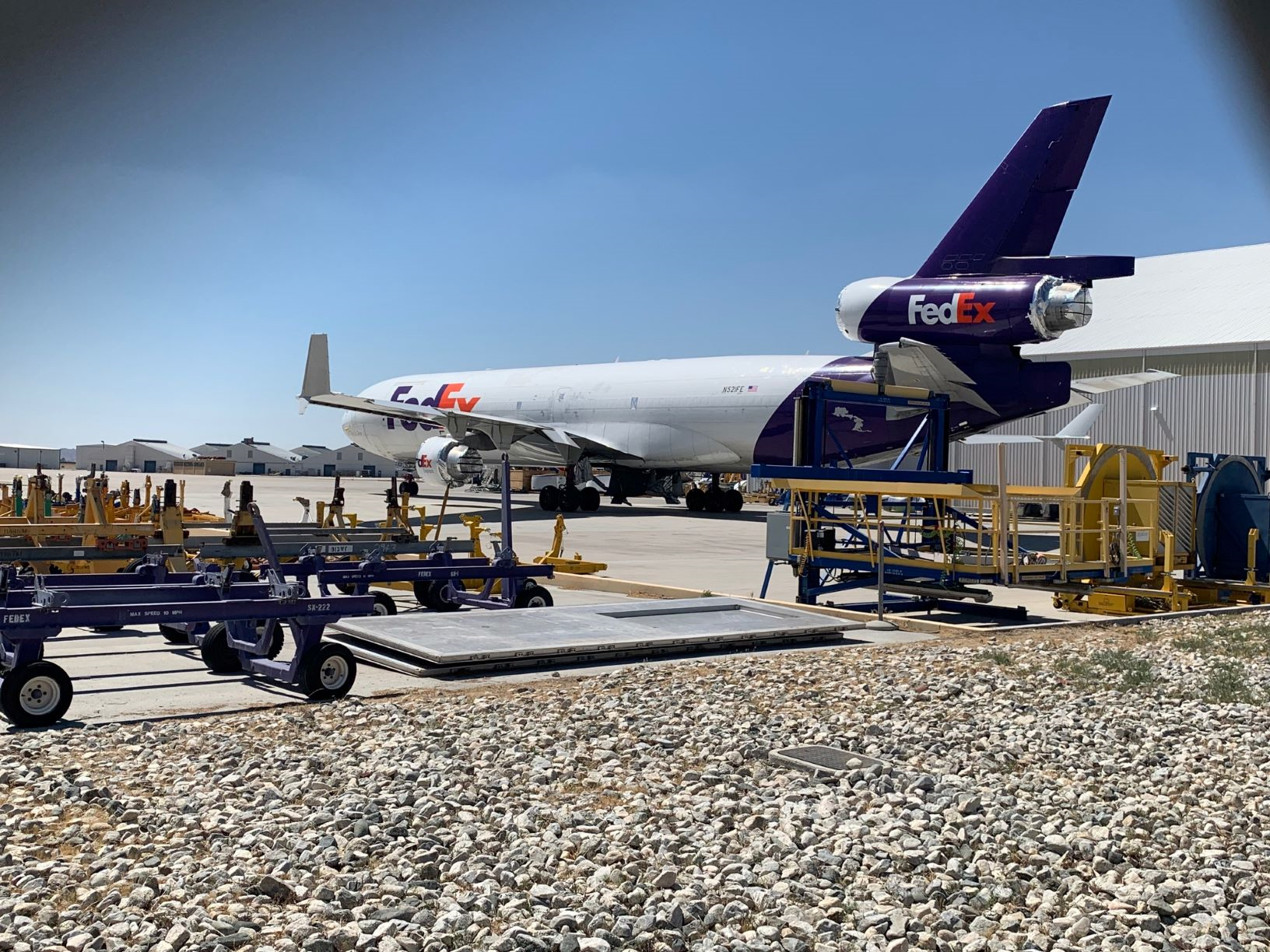 As an example, the Boeing 777 first flew in 1994. British Airways received its first B777 in 1995 and it has already been retired. However, BA are set to receive the all-new and improved 777X within the next 2 years which will replace their ageing Boeing 747-400 fleet. The main driving force behind an airline retiring an aircraft is the dreaded "D Check." The D Check is a heavy maintenance check which effectively strips every nut and bolt of the aircraft and put it back together again. Depending on the number of miles the aircraft has flown, the aircraft requires this heavy maintenance every 6-10 years. But there comes a time when the cost of completing the maintenance, costs more than what the aircraft is worth. It's like taking your 12 yr. old Ford Focus to the garage for a service and they advise that you need a new engine costing £2000. There's very little point in paying this when even with a new £2000 engine the car only has a resale value of £1000.
So invariably the airlines retire the aircraft. However many companies such as DHL, UPS and FedEx wait in the wings and snap these aircraft up for a relative pittance. They then convert the aircraft into a freighter whilst completing the D Check. This gives them an aircraft for another 6-10 years plus for a fraction of the cost of a new-build aircraft. Hence why you can still see DC10'S, MD11's, 757's and A300's flying quite frequently in and out of UK's main freighter hubs of Stansted and East Midlands airports under the cloak of night. Aircraft which were long lost to passenger service.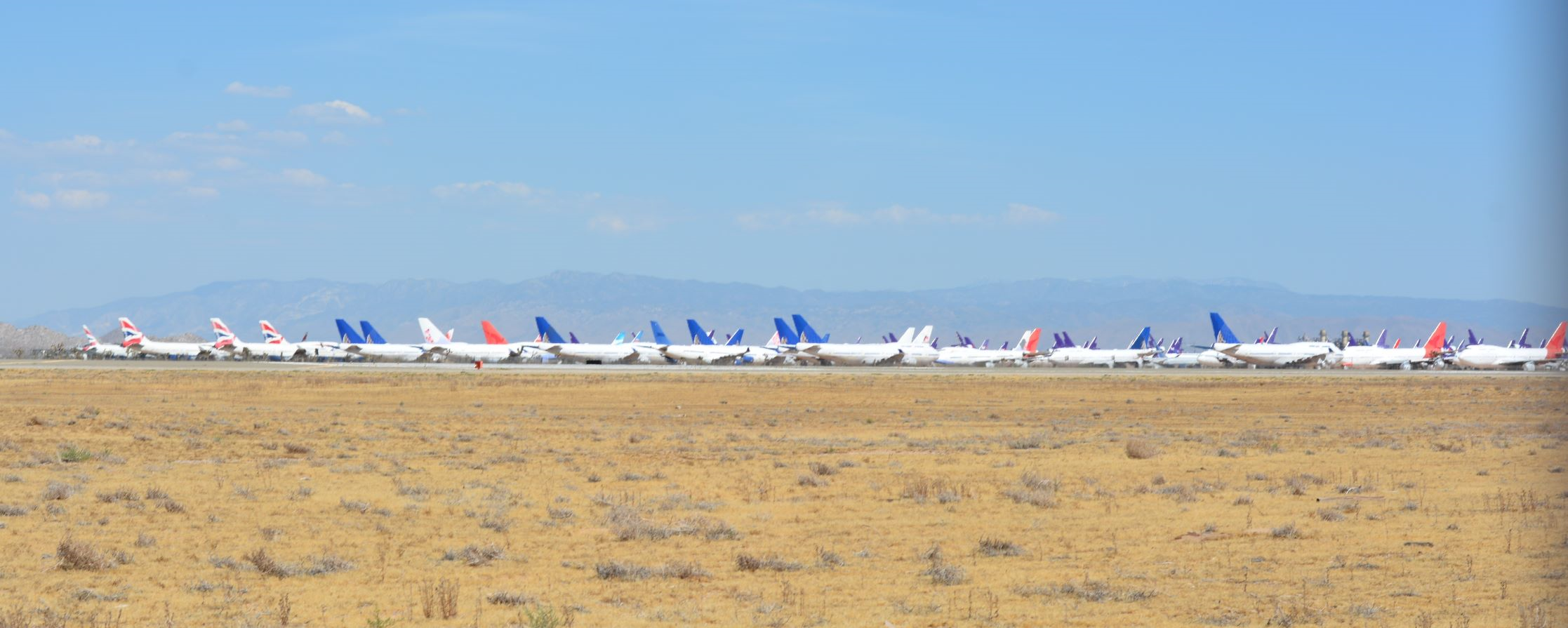 Victorville also offers a storage and maintenance facility. It was strange to see a large number of brand new Southwest Airlines B737 Max aircraft parked in various places at Victorville awaiting their chance to fly again. More recently due to the current travel bans, a large array of aircraft has been sent to Victorville including more Southwest B737's, various Delta aircraft and the infamous Qatar B787 Dreamliner's flown all the way from the US to Doha for their delivery flight, only to be sent back to the US within hours to be stored at Victorville.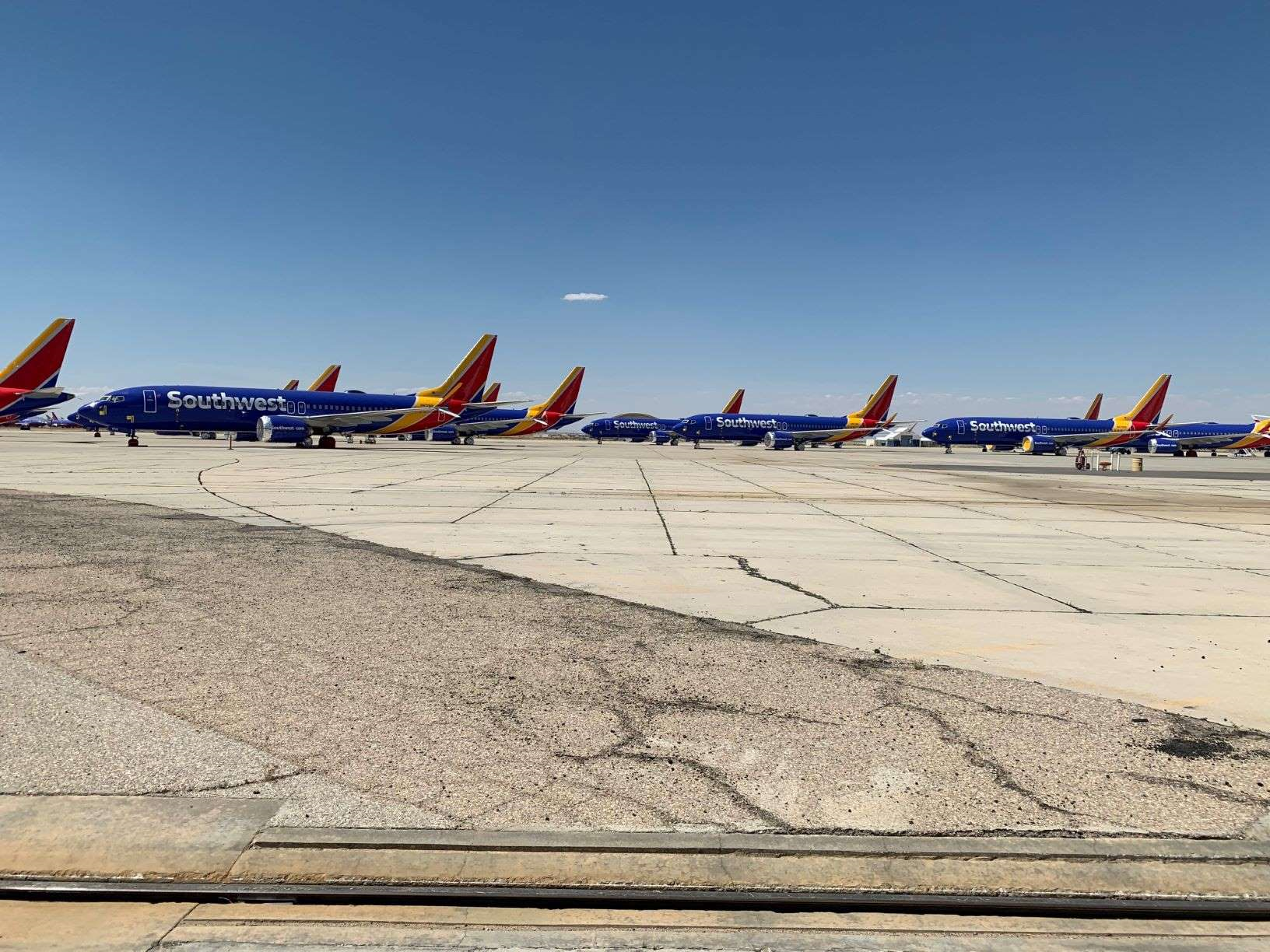 But sometimes, aircraft just come to the end of their flying life. Having seen some of the aircraft I have flown on sent for scrap and watching as the machinery cuts into the fuselage, it is a very sad sight to see. But even these aircraft serve a purpose. Once an airliner has made its final flight the most expensive parts of the aircraft are stripped. The fuel tanks are emptied so the fuel can be repurposed. Engines, doors, windows and many other parts are stripped to be sold on the second-hand market. Once all valuable items are stripped, the aircraft is scrapped. But even then, one man's junk is another man's treasure. In the last couple of years, some clever people have come up with the idea to allow some aircraft to live on as personal items. Companies such as "Airskinz" on Instagram allows you to buy parts of aircraft such as windows, doors and engine parts to be displayed as decorative art within your home or office. If like me, you don't have space to place part of an aircraft on your wall you can purchase part of an aircraft skin as a keyring to carry with you. It's kind of nice to have a keyring made out of an ex Virgin aircraft, for example, to have in your bag or pocket, knowing that in some way the aircraft still lives on.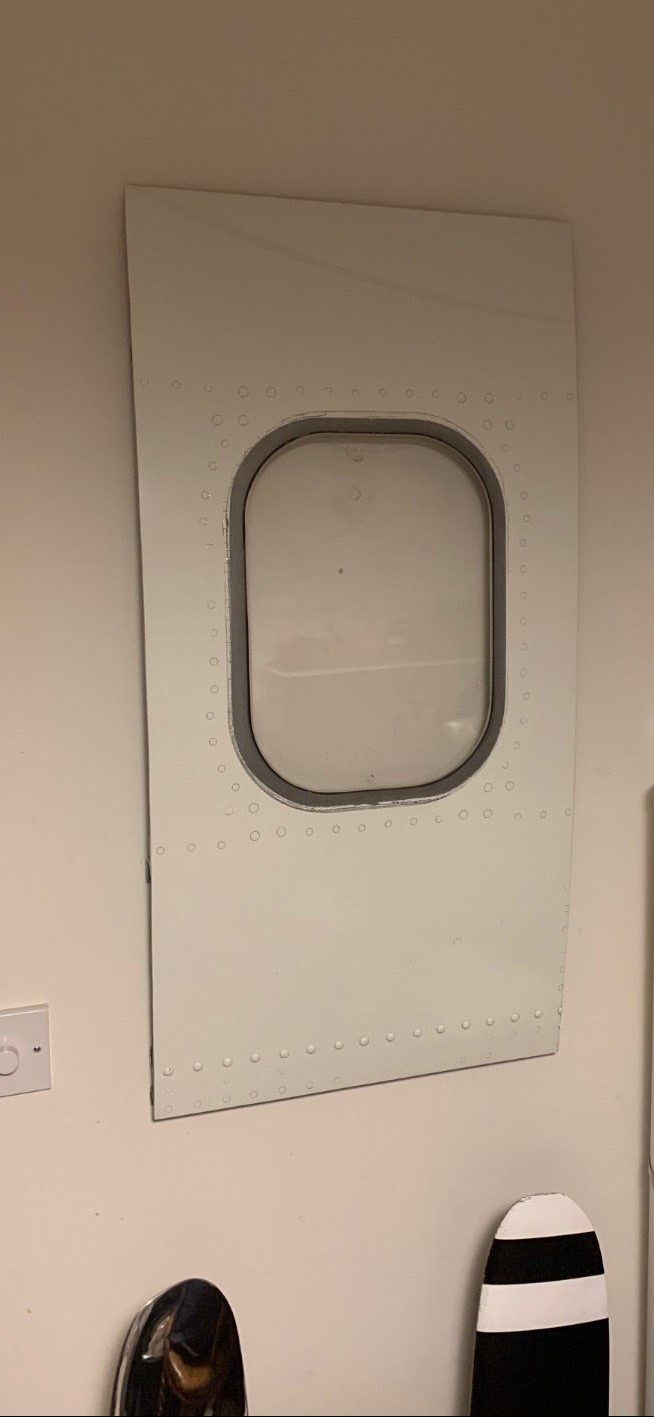 The current crisis is going to change the way we fly and the aircraft we fly on forever. Like Concorde, some of the aircraft flying today will be all but museum pieces in the next few years. So whilst you have the chance to (and when we are allowed to), rather than choosing that new A350 or 787 Dreamliner if you have the choice, why not choose the B747 for one last whirl whilst we still can.