Lost
Property
, St Paul's, Curio Collection London
Today's Reader review is from Andrew Beaumont, who has been a longtime TLFL subscriber and reader. If you're interested to read more about The Lost Property St. Paul's Hotel, then you can read another article about this hotel here.
As a Diamond Honors Member working in The City, I really wanted to see what this new hotel was like as hotels that are walkable from the office (The Gherkin) aren't common. My go-to 'local' hotel was the DT Tower of London, so was eager to compare. I stayed not long after it opened.
I booked via the Hilton App on an 'Honors semi-flex rate of 187 GBP. This was for a Queen Room.
Location-wise, it is next to St Paul's (the closest tube as well) so very well located.
The hotel was surrounded by fencing when I got to it: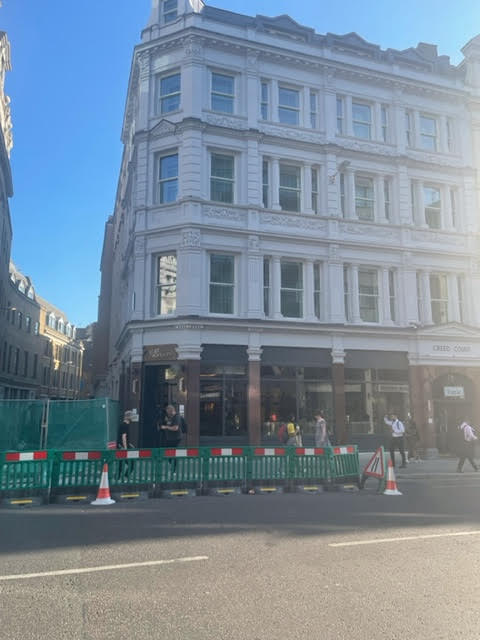 When I approached reception, the staff were so polite and engaging. It was clear that they were proud of their hotel. I had been upgraded to a King Deluxe room, and there was nothing higher available in the app (although they do have Junior Suites). The drinks vouchers for Gold and Diamond members hadn't been delivered yet, but they hand-wrote me one.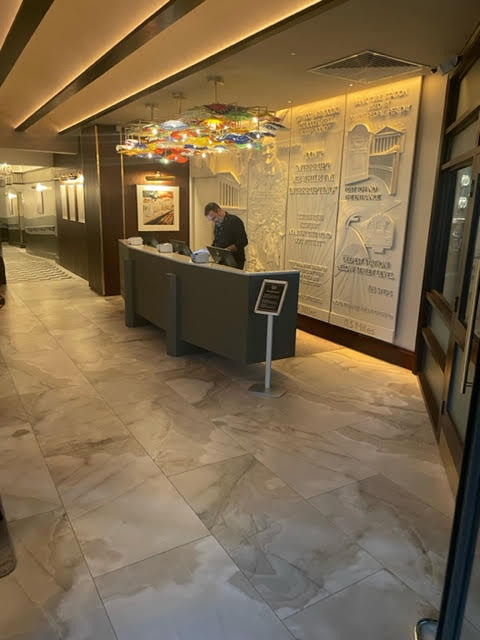 The room was excellent and compact, with a huge bathroom. Bottled toiletries in the shower rather than the typical 'little bottles' that never have enough in them. Great AC, which worked really well. The Nespresso machine was an excellent addition. The table was challenging to work on.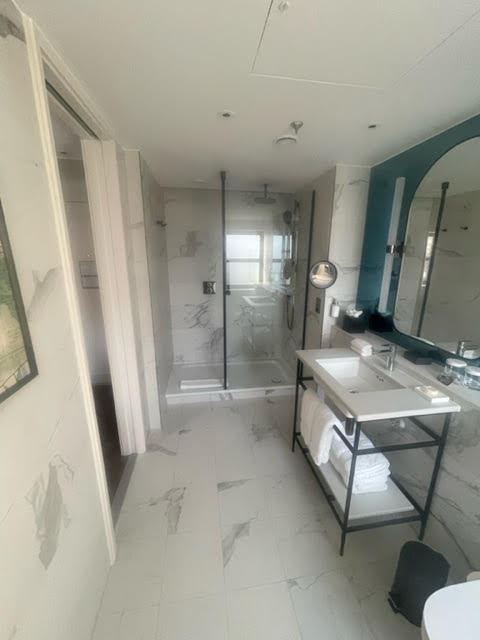 I didn't eat in the restaurant at night but had breakfast, and although it was a buffet, there were nice little touches like flat mushrooms, individual coffee pots etc.
The hotel had many other nice touches, like the 'lost' person in reception (a mannequin) and a display charting some of the histories of Hilton.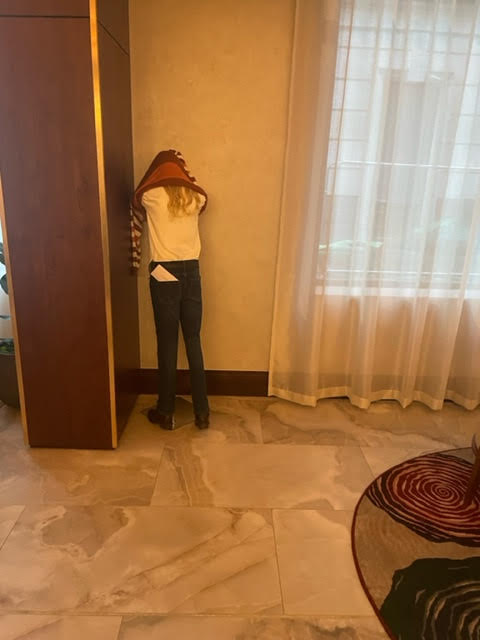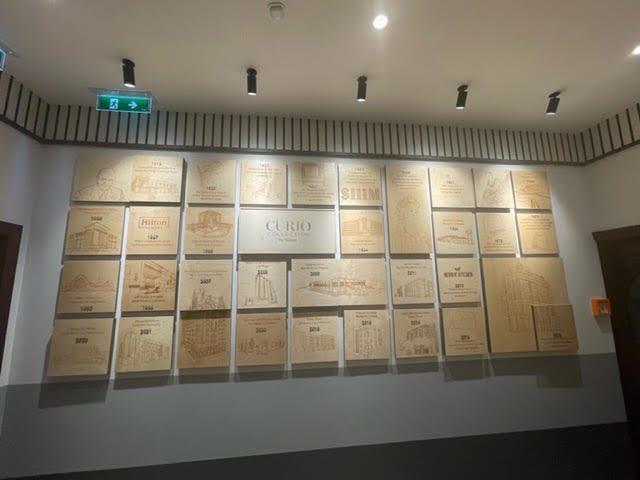 Overall, it was a great stay in a great location at a decent rate. The staff made the stay, though.
Final point. The key cards were sustainable. Completely recyclable.