This article is a review of The Ritz Carlton Rancho Mirage hotel Palm Springs. Palm Springs had been on my wish list for a long time. I love 50s architecture and culture, so I knew that Palm Springs would be right up my street. If you want to learn more about Palm Springs you can read Katie in London's article for TLFL here. I will add some recommendations from our trip to this article as well.
Location
Palm Springs is a larger area than most people realise, so if you want to be close to the centre, pay attention to the location of your hotel. The Rancho Mirage is around 15 minutes from downtown Palm Springs but Ubers were plentiful. We also had a hire car to use during the day as well. Driving around Palm Springs is pretty simple since there is one main road through the whole area.
There's not much within walking distance as it's up a pretty steep road up the mountain. However, if you were feeling energetic you could walk to Rancho Mirage where there are a few shops and casual restaurants.
Check-in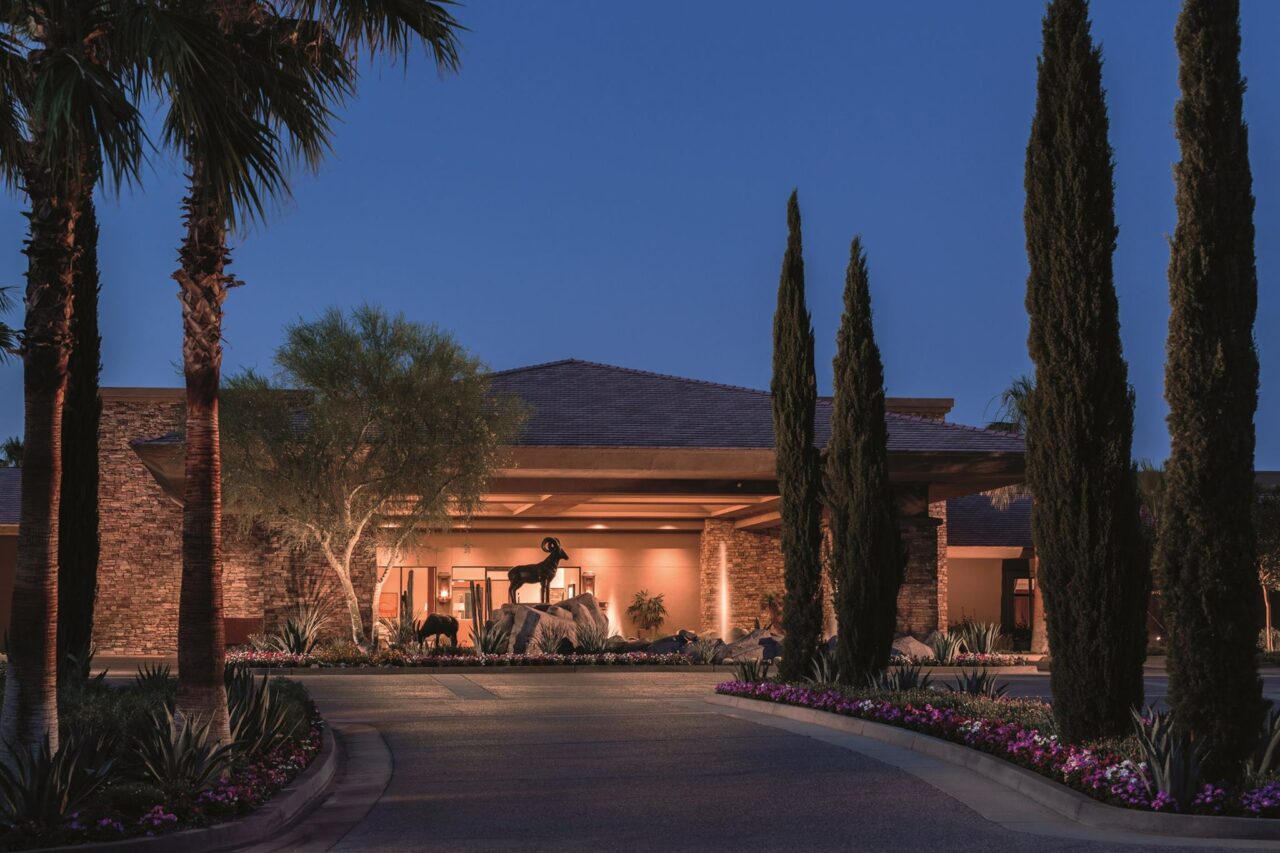 The drive up to the hotel along a twisty road up the side of the mountain is quite dramatic and beautifully landscaped along the sides. The entrance is not overly obvious but after one false turn, we swept into the large driveway.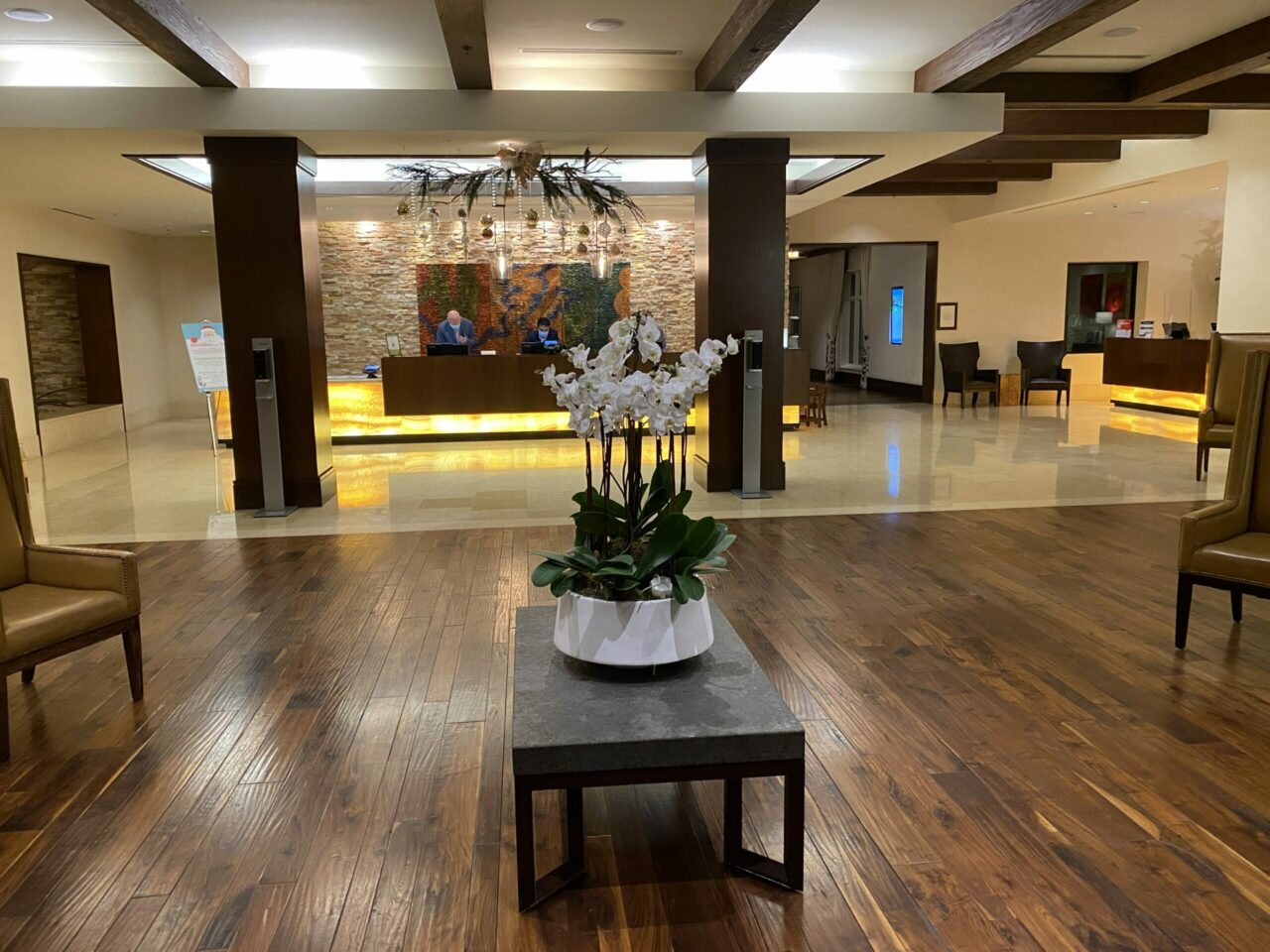 Bellboys greeted us and offered to take care of our luggage. There is no other option other than valet parking which costs $32 a night.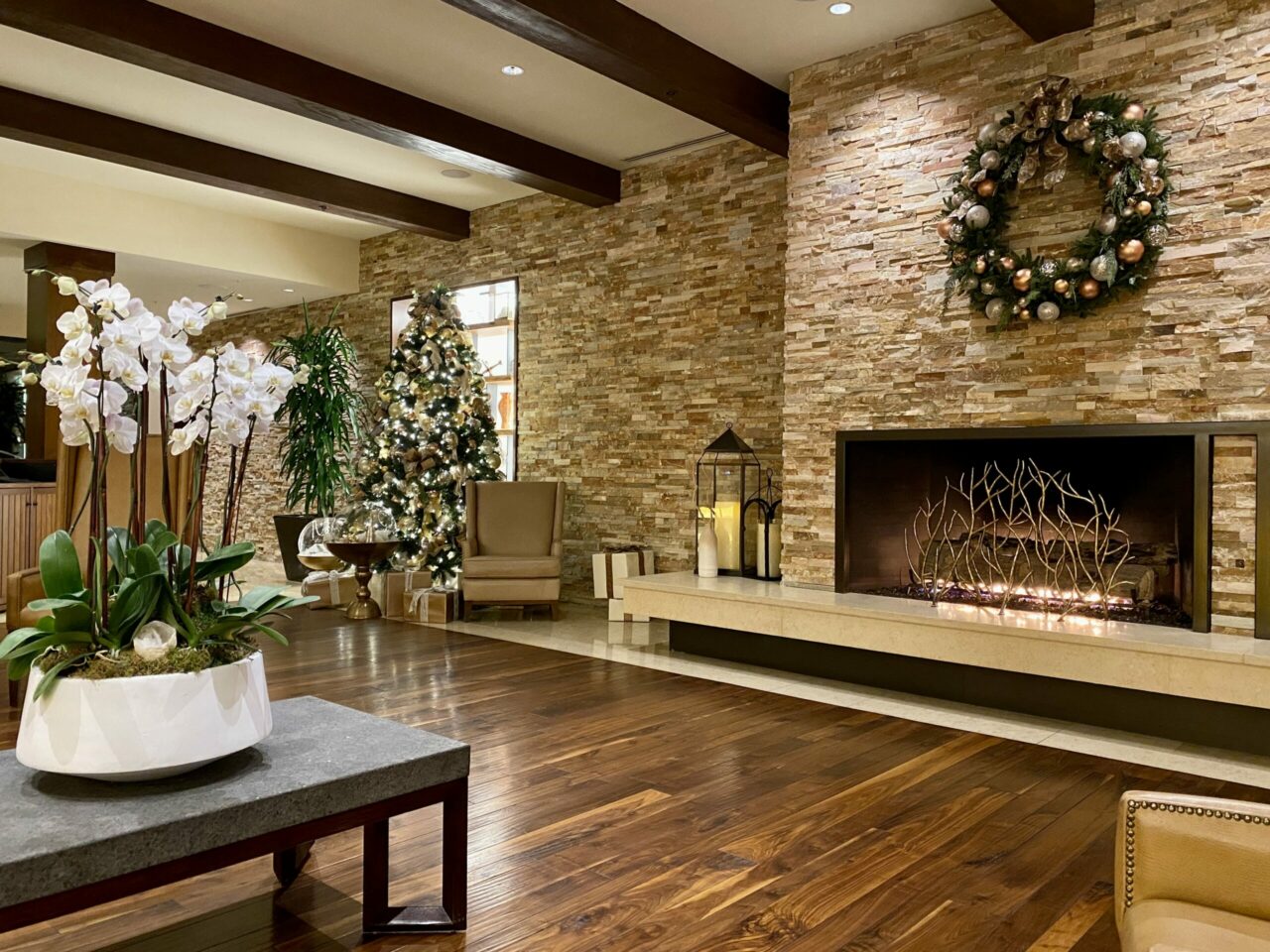 The lobby was decorated for Christmas and had a fairly typical "desert" style with stone and wood in abundance. I loved the beautiful fireplace with its ornate fireguard.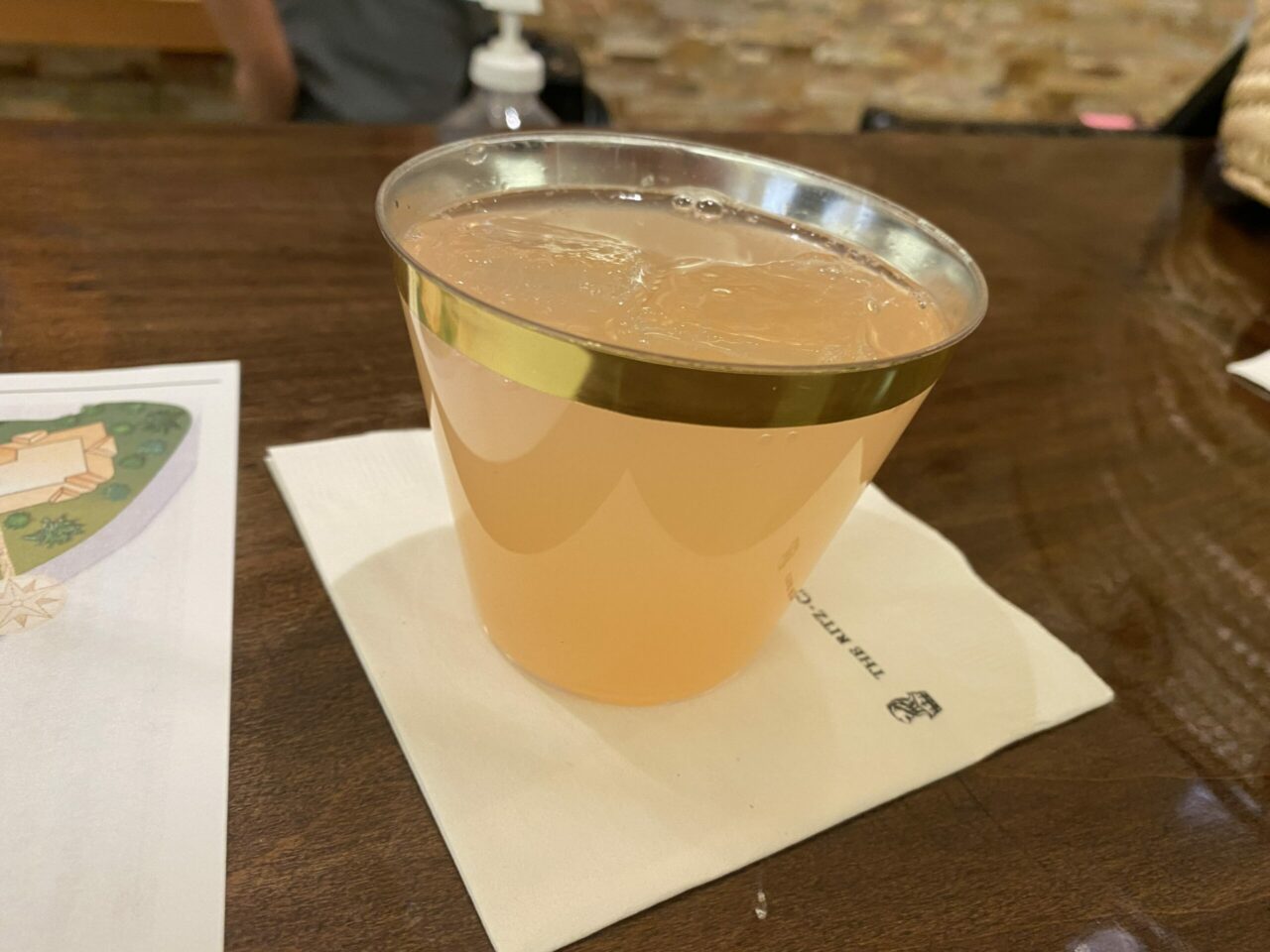 We were offered a welcome drink with a choice of alcoholic or non-alcoholic. No need to say what we went for! It was a fruit-based cocktail with a little kick of tequila. Then we were given a map to show us where everything was by the friendly receptionist. The bellman took us to our rooms with the luggage, which was just as well since it was a fair trek to get there. It's not the easiest hotel to find your way around with lots of different levels and wings.
We had booked one night with part Marriott points and one night with GTC perks which included a free upgrade subject to availability. However, only I got an upgrade which was probably due to my Platinum status. The upgrade was the same room but with a slightly nicer view. We had booked Deluxe King Resort Views and I got upgraded to a Desert View King. We did both receive a welcome gift on the second night which consisted of snacks and large bottles of Voss water which I hadn't expected.
The room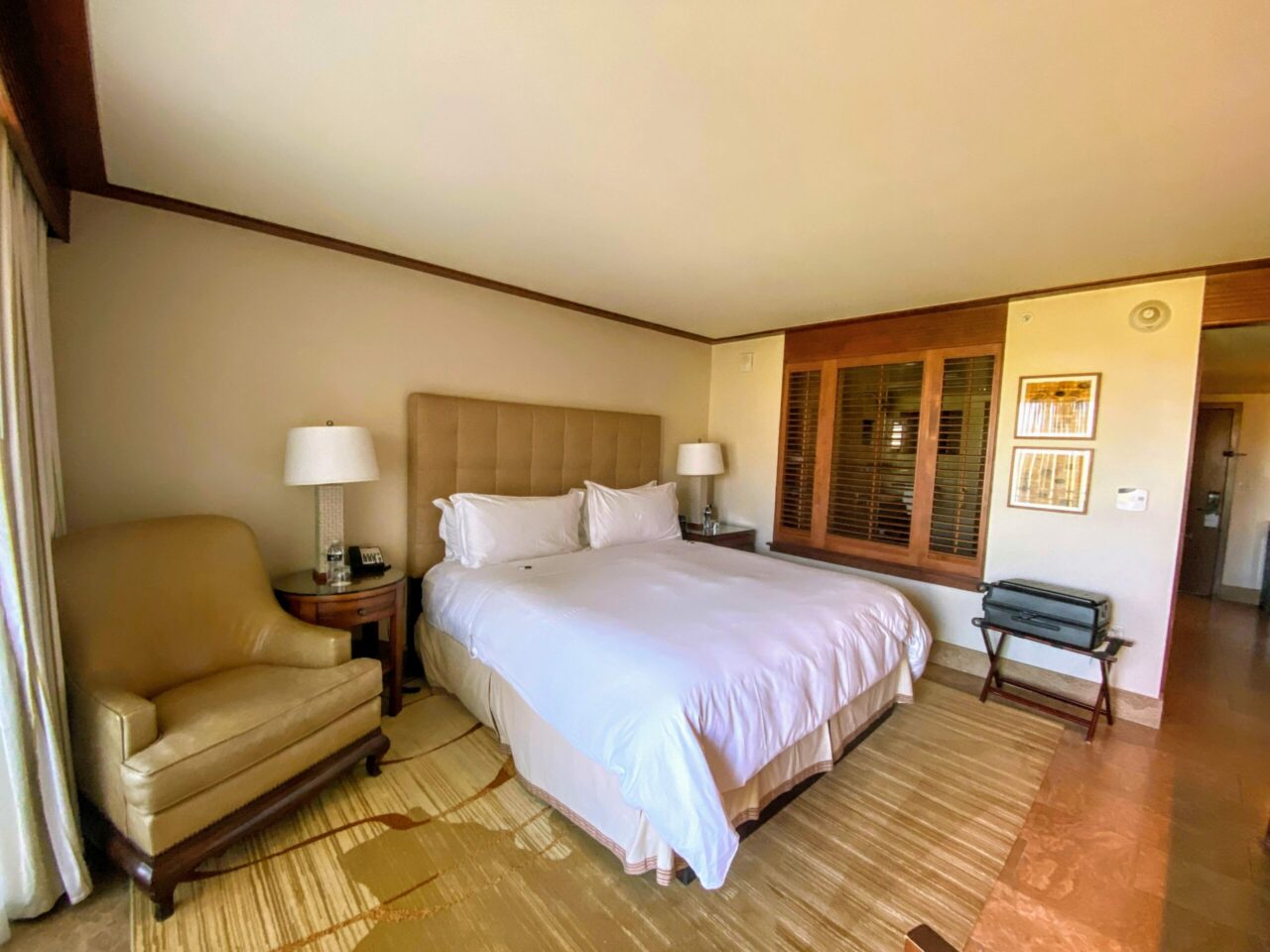 We had expected the rooms to perhaps be a little dated but were pleasantly surprised overall. The rooms had a very neutral style decor, although it was a little on the dark side overall.
However, the room was large and very well equipped, even down to the battery-operated candles for the terrace.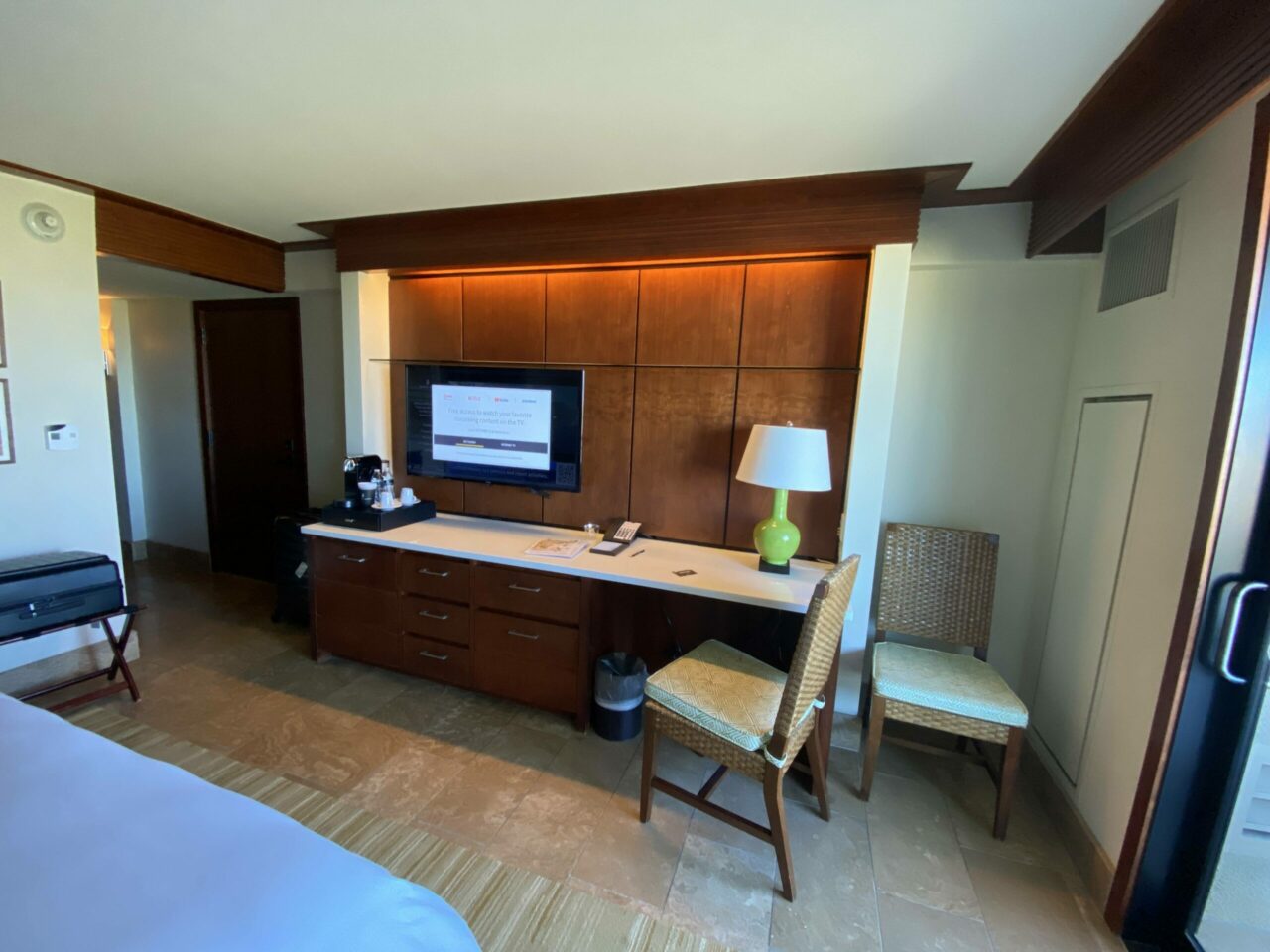 There was a Nespresso coffee maker and a generous supply of bottled water was provided every day. As you'd expect all the usual luxury hotel room trappings were provided such as slippers, bathrobe, and iron and ironing board.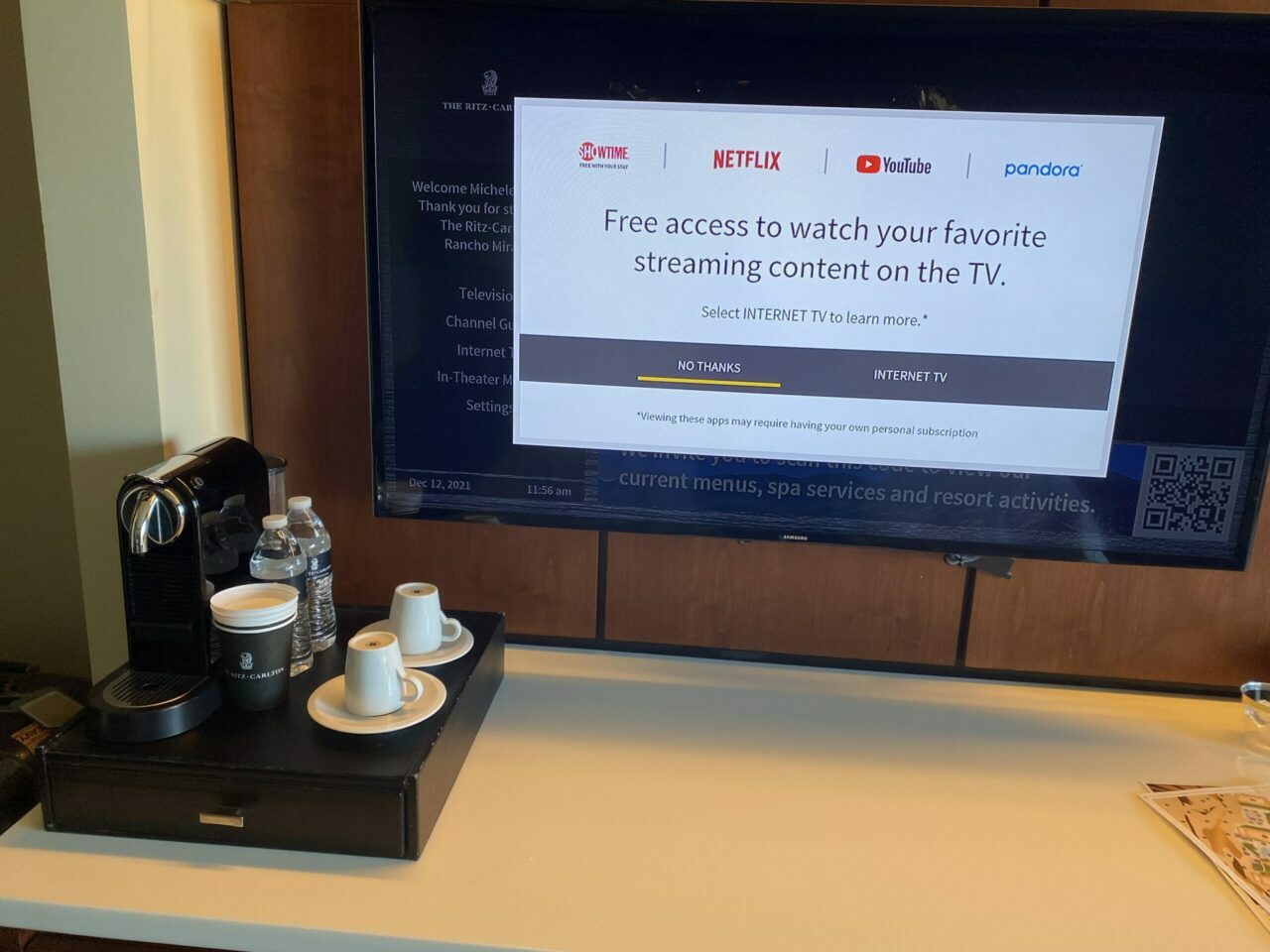 The TV had the ability to stream your own content such as Netflix which I always appreciate. The large desk area was perfect for working and had a raft of different sockets to plug your own equipment into the TV or charge devices. The bedside was less well equipped for sockets but there was a USB on the clock radio for your phone.
The only thing I would have liked was a mirror by the desk for doing hair. However, in the US they have proper power sockets in the bathroom they don't tend to have mirrors by the desk as often.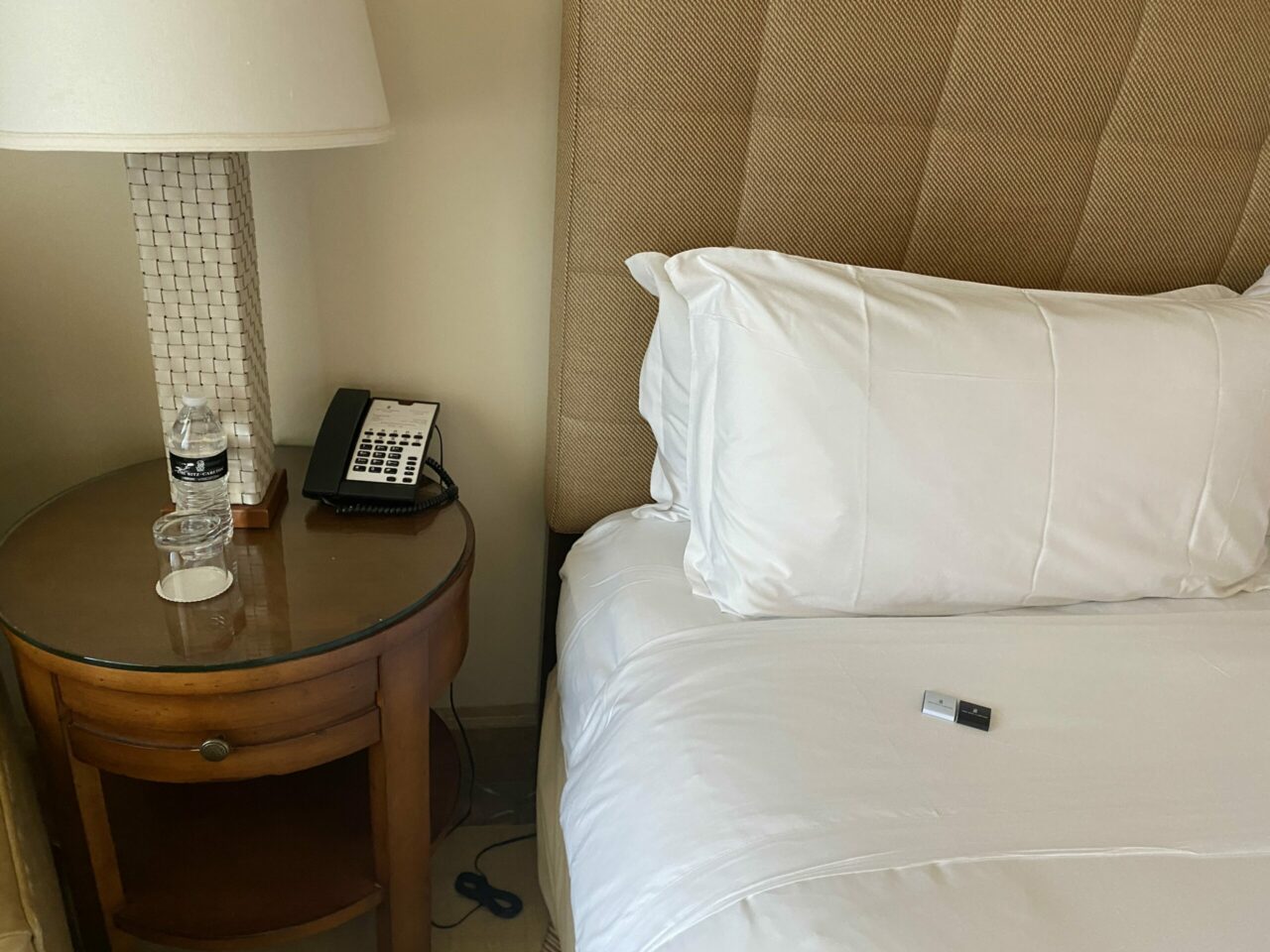 At turn down some rather nice chocolates were left on the pillow, it's been a while since I stayed somewhere that still leaves chocolate on your pillow. (I've never really understood why as who wants to eat chocolate as they get into bed?). The Ritz Carlton has specially designed beds which are super comfy with high-quality Frette bed linen too. I definitely had to force myself to get out of it in the mornings!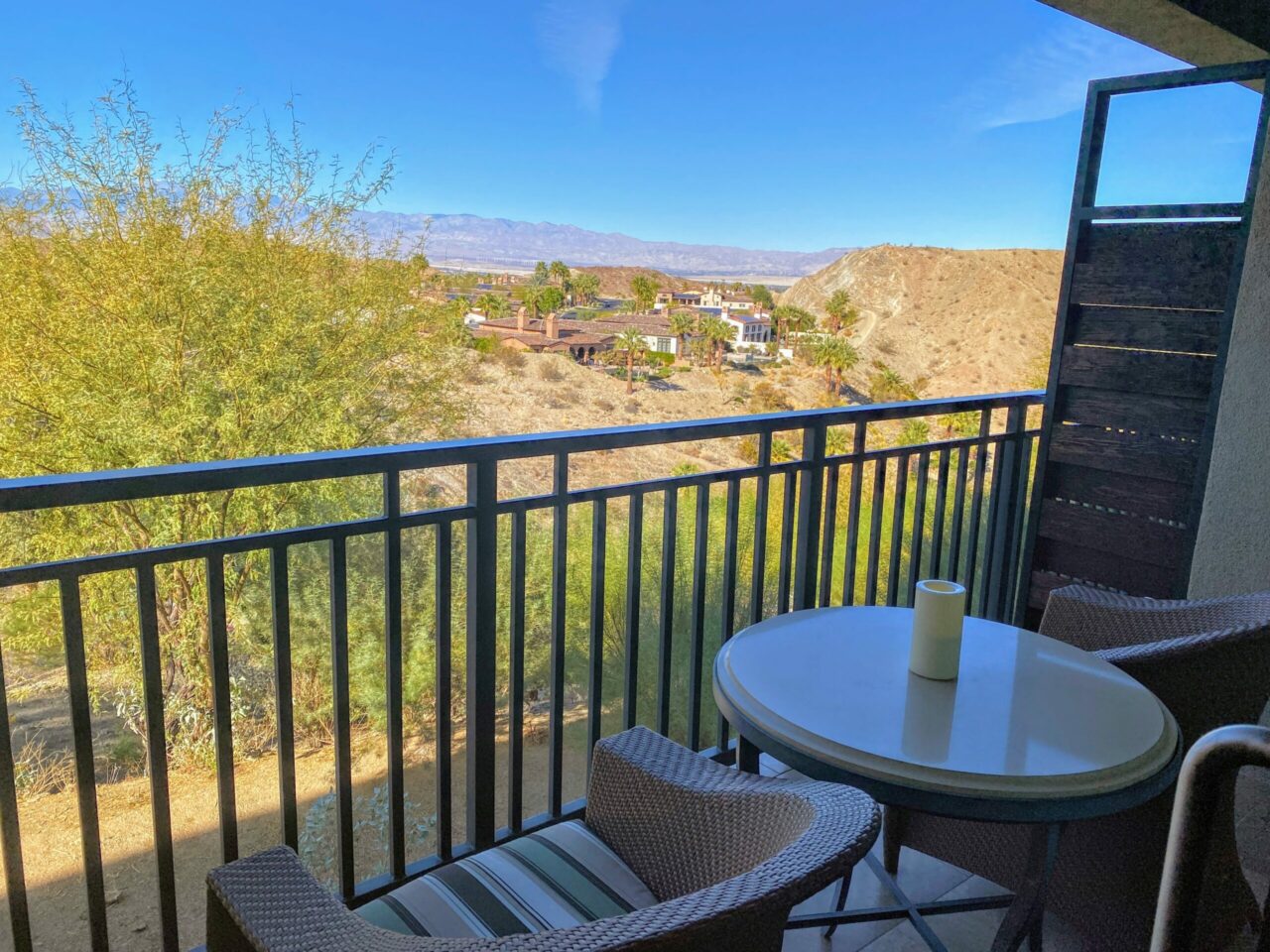 The balcony had stunning views of the desert and it was lovely to sit out and watch the sky gradually darken in the evening.

The other highlight for me was the large bathroom with its enormous bathtub!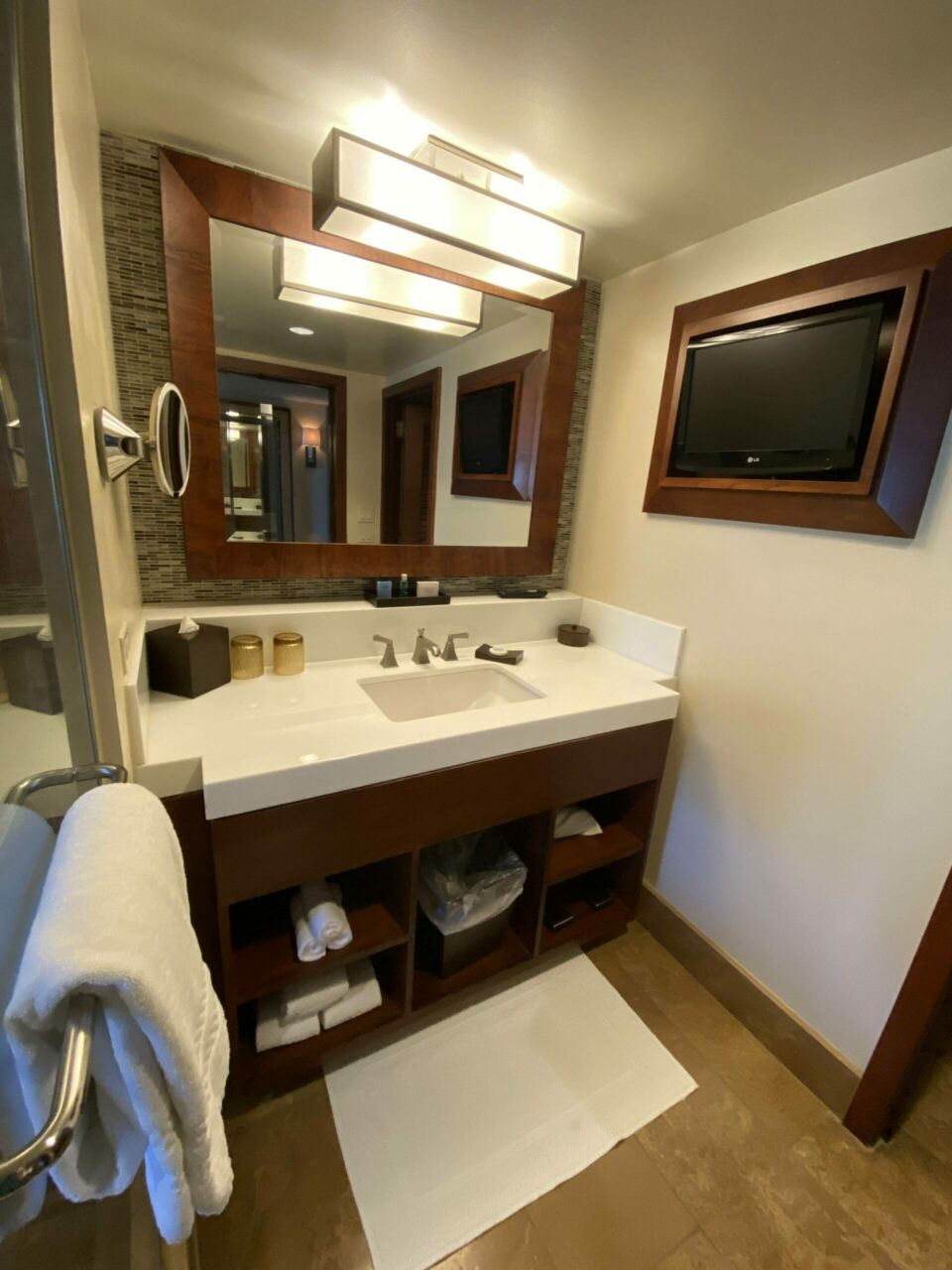 The large vanity had more than enough room for storing all your personal effects, even for a serious overpacker like me! I do like a TV in the bathroom but this one was a bit old-fashioned and a bit temperamental when it came to getting the remote to work with it.
Toiletries were from Lanvin in decent size 45ml bottles. Neither of us was a huge fan of the slightly masculine scent but I did really like the quality of the products. I find the desert air seemed to suck all the moisture out of my skin, but the Lanvin moisturiser really helped to replenish it.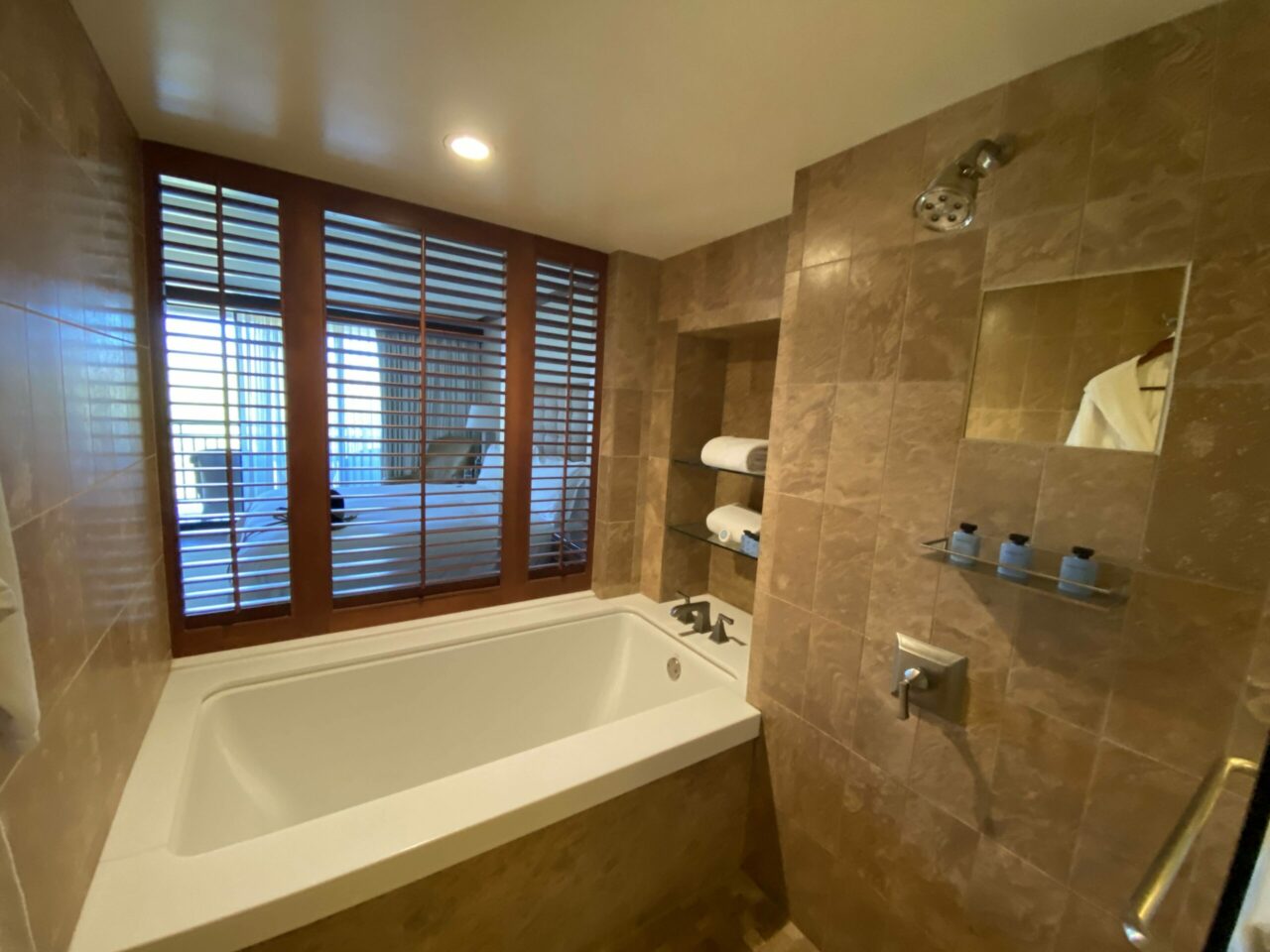 Although there was one of my pet hates, a window into the bedroom, there was a decent blind that you could close if you wanted privacy. The shower was in a wet area by the bath which was enclosed by glass on the basin side. I'm not a huge fan of these since you get water everywhere if you then want to use the bath later. It was unusual to see a mirror in the shower as well but I liked that there was a good size shelf to put your own toiletries on.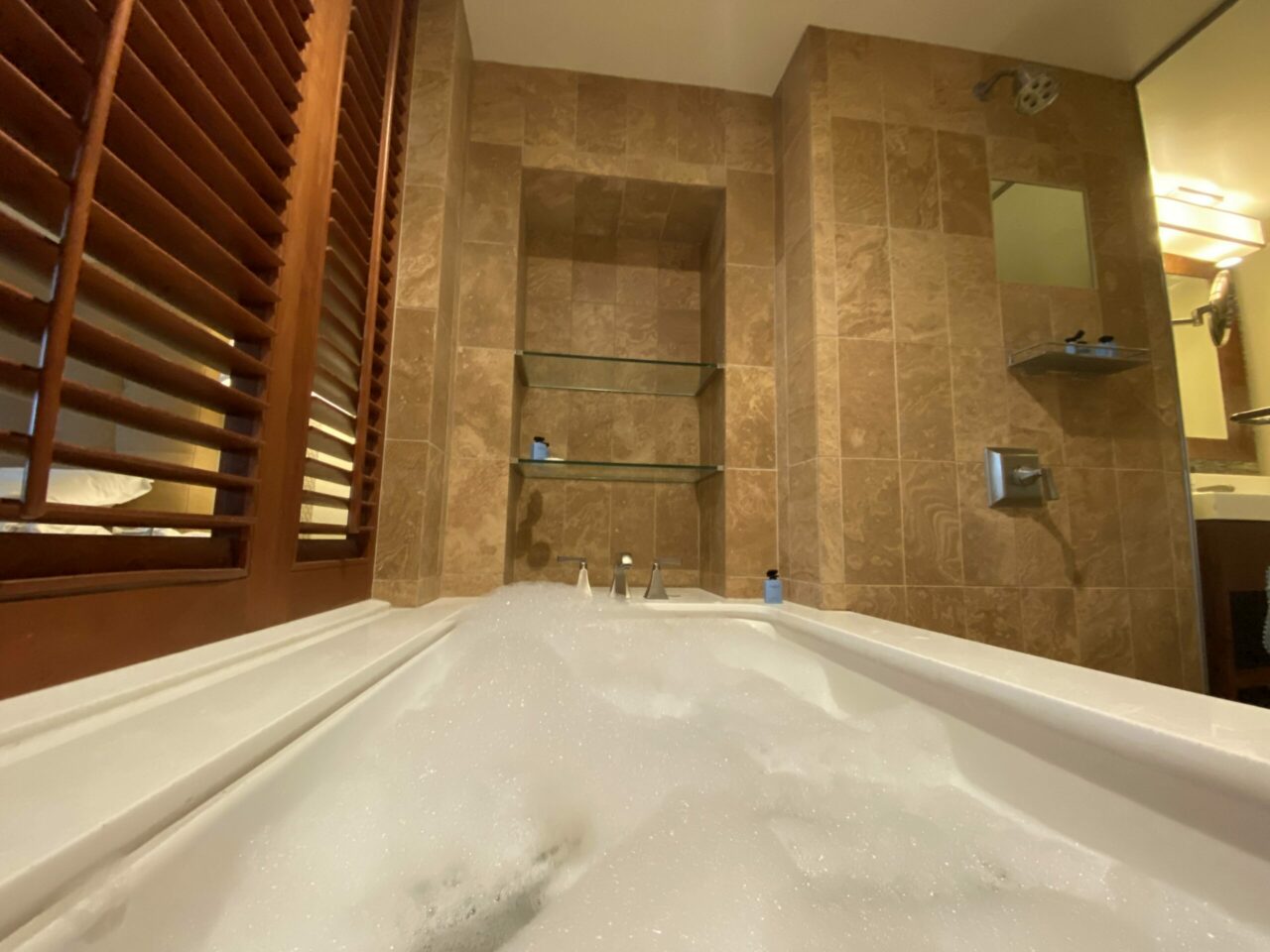 I did love the bath though, and it felt almost big enough to swim a lap!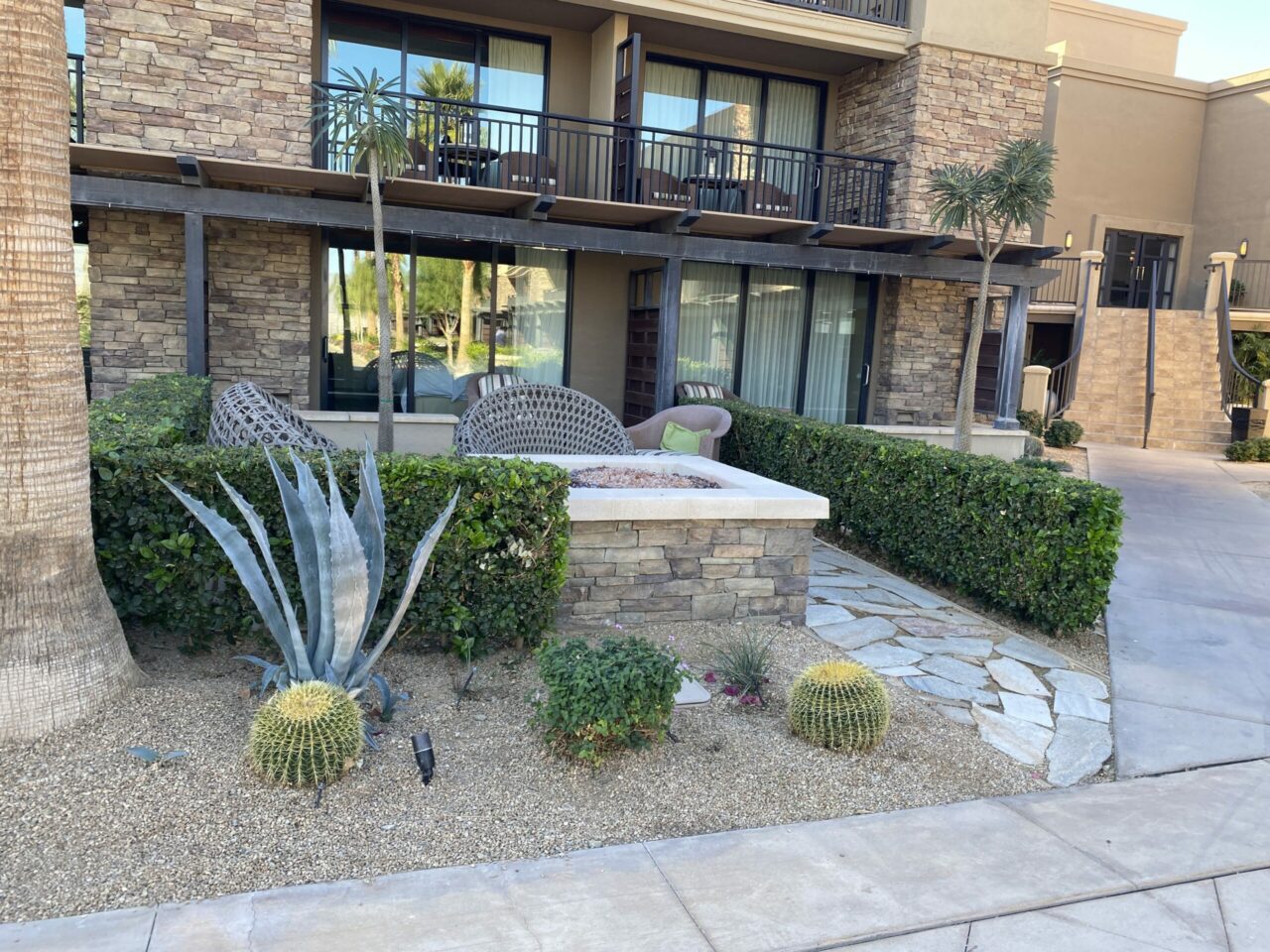 If I was to stay again when the weather was a little warmer I would probably go for the Terrace Firepit King which has a huge terrace that overlooks the grounds. That was the next category up from the Desert View King that I had.
Food and drink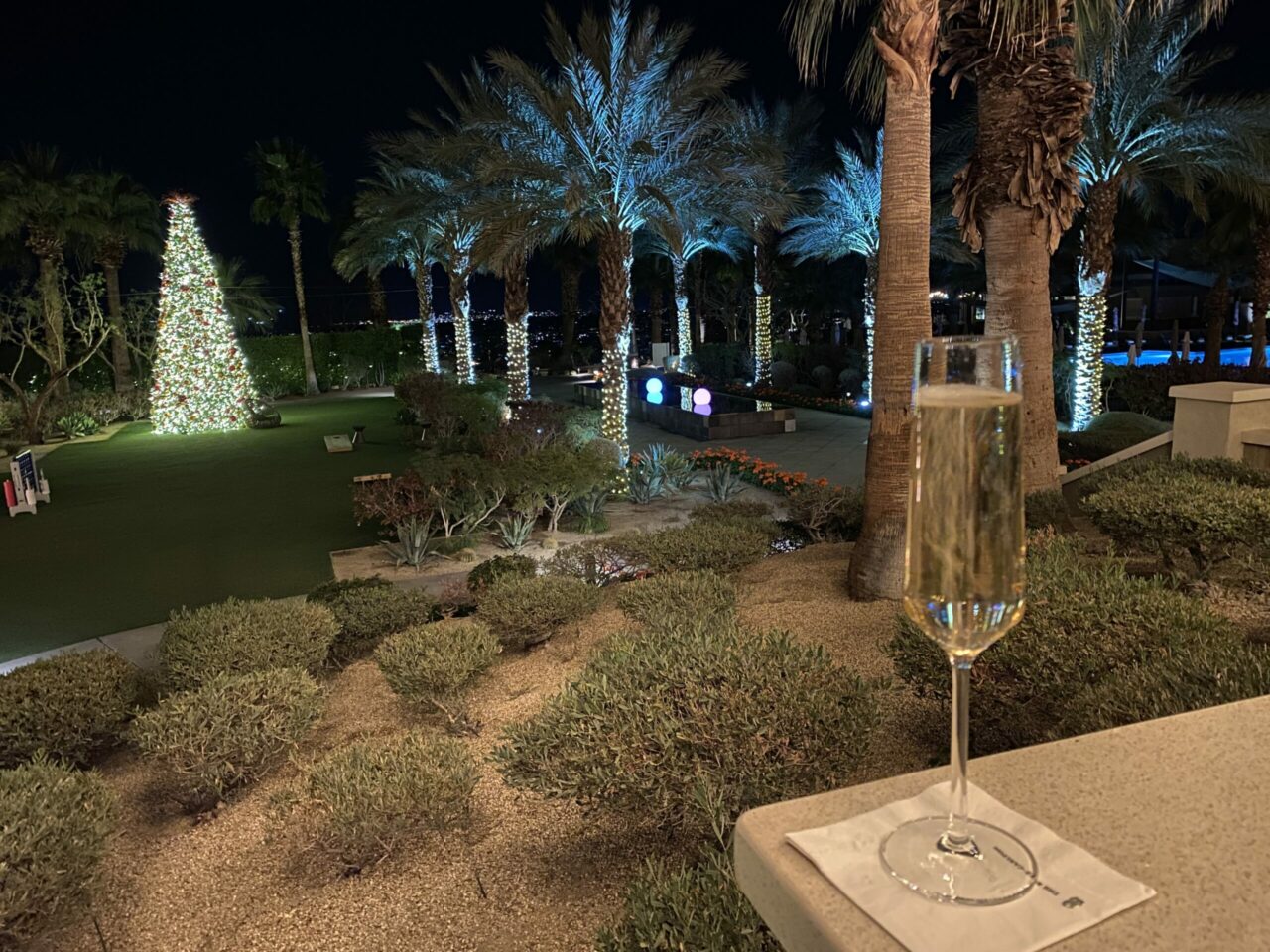 Despite the size of the resort there are only two main restaurants, one of which was closed during our stay.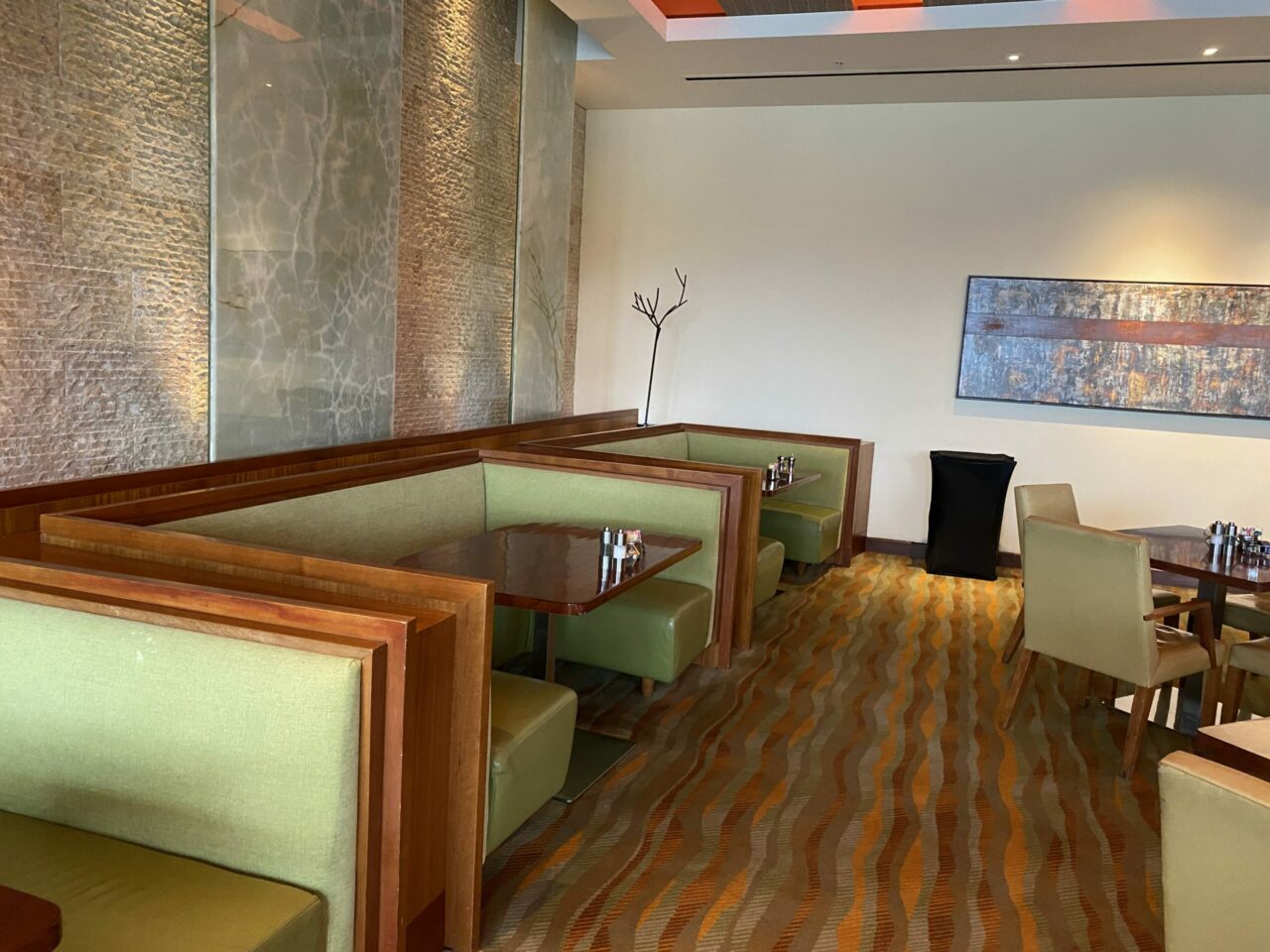 The only restaurant open was the State Fare Bar & Kitchen signature restaurant which features an exhibition kitchen.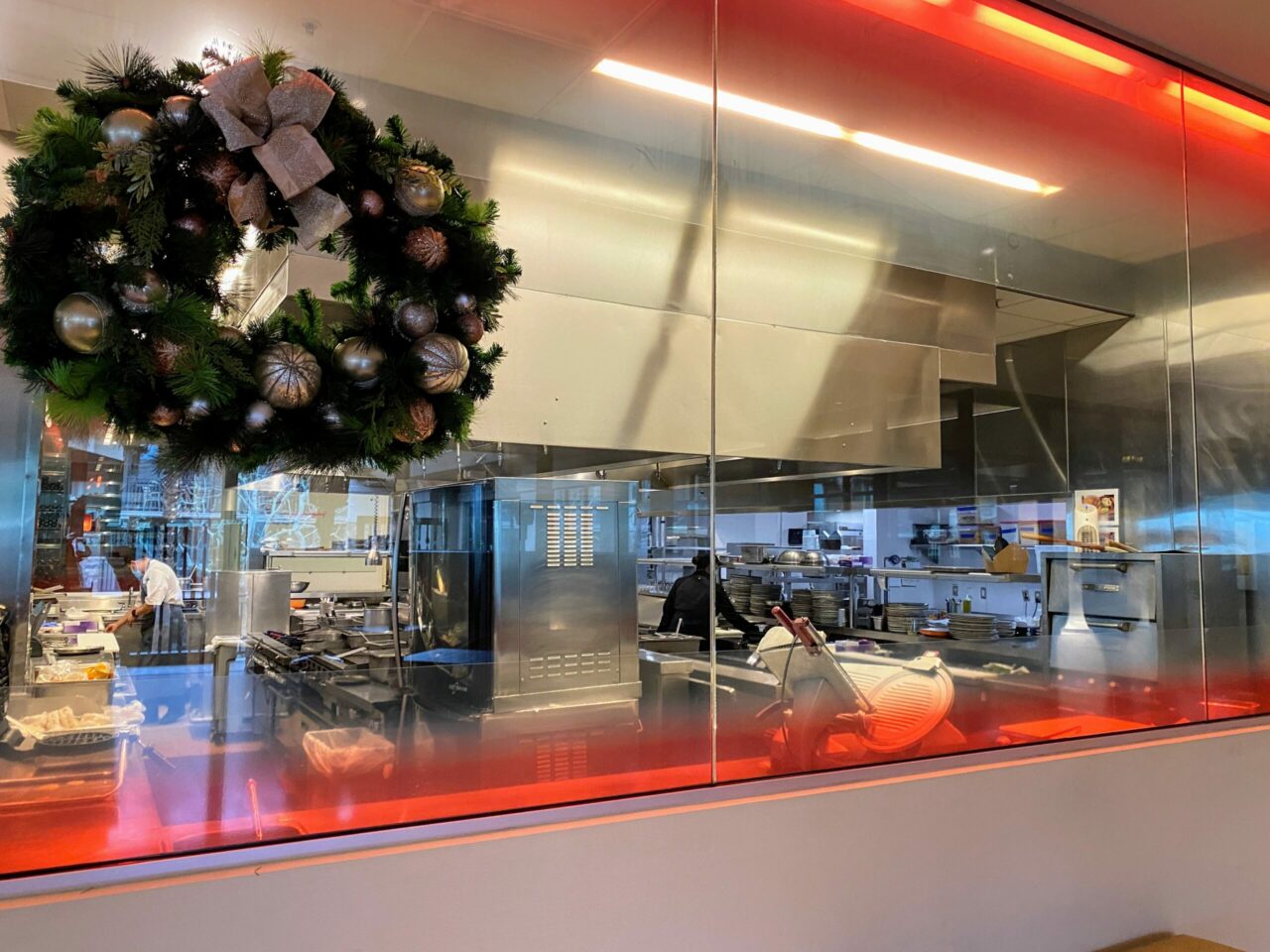 There is also a large terrace with fire pits which was great for having a drink before heading out for dinner. If the desert night air is a bit nippy, the large indoor bar area is next to the restaurant. I did feel that the interior area was a bit soleless considering it was the only bar.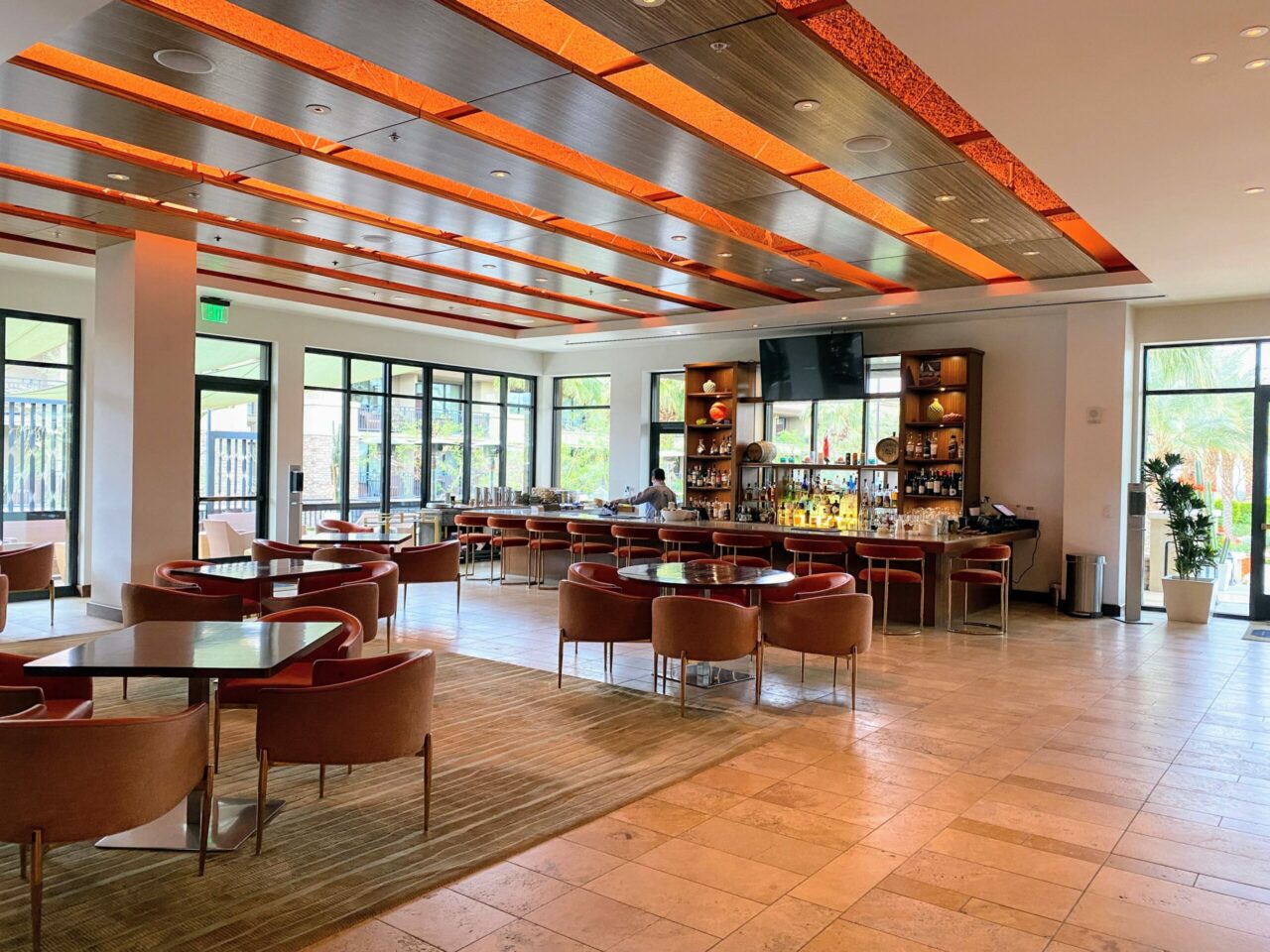 Breakfast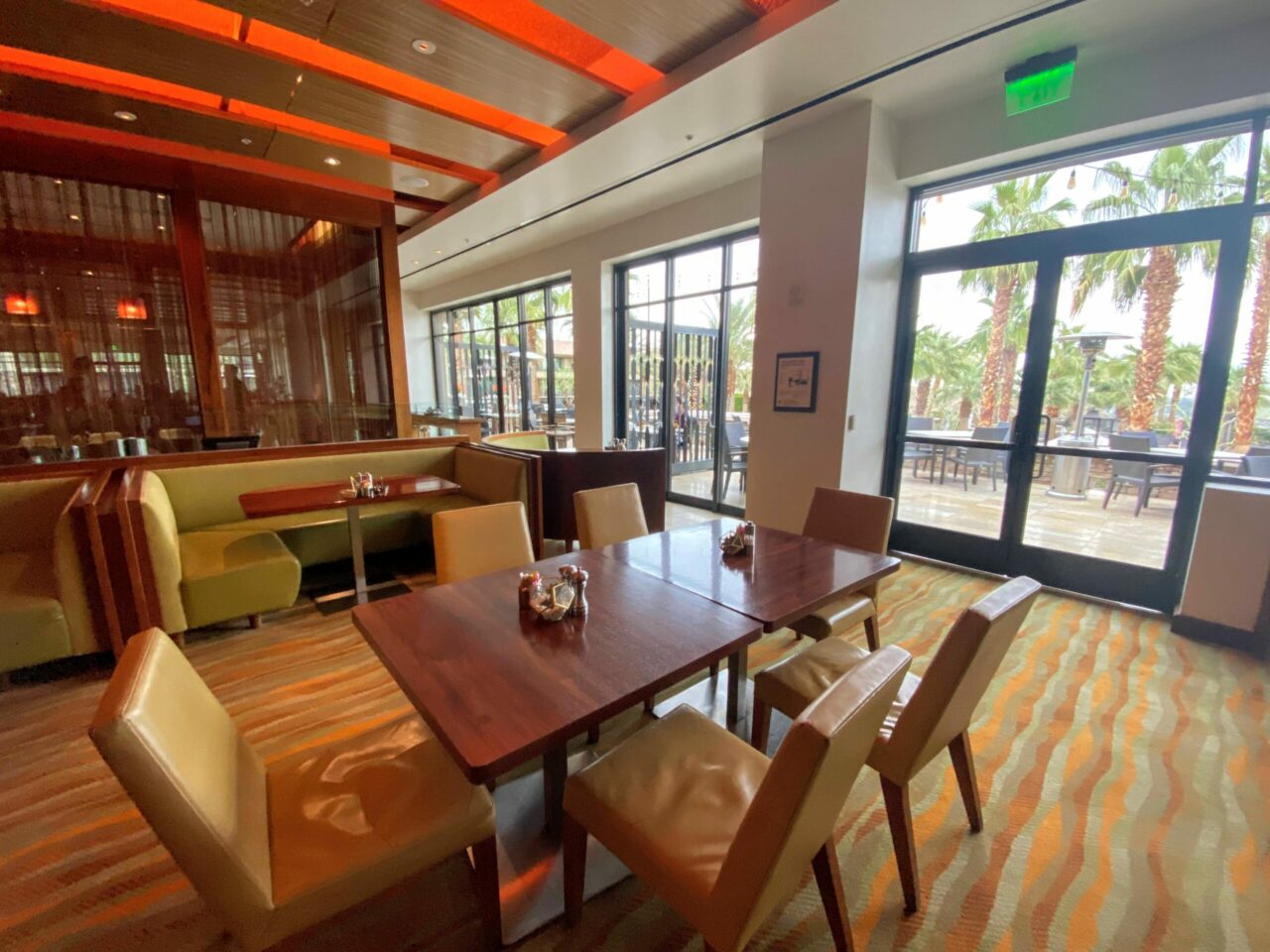 Breakfast was a la carte and we could choose what we wanted from the menu with no limits on price or quantity. Portions were typically American and absolutely huge. We found the service a bit slow at times considering it was quiet. It was also strange that they put us in an area on our own for breakfast on the second morning. Perhaps they were scared of us Brits from Plague Island since this was omicronwas surging??
The food was excellent though and nicely presented.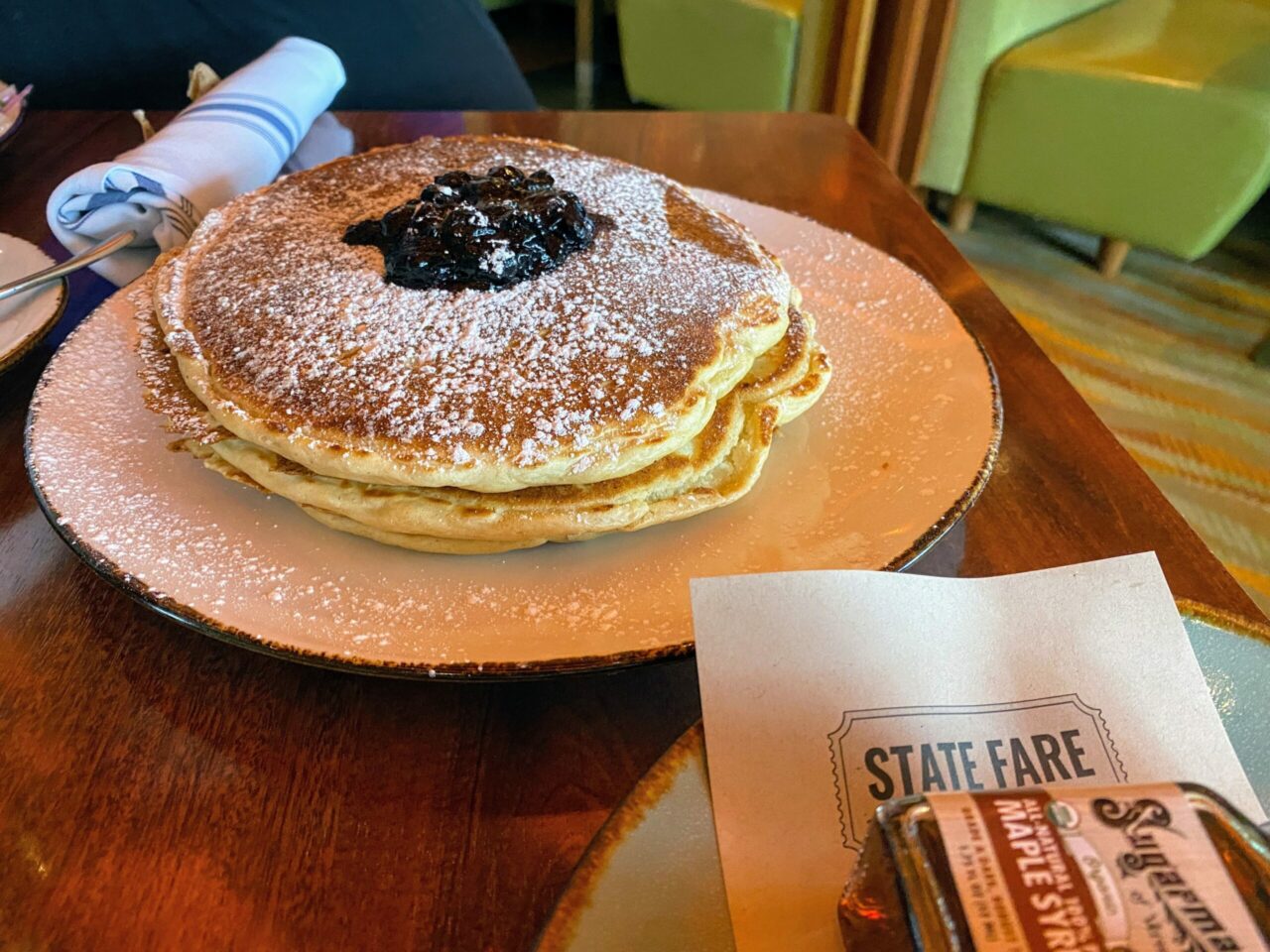 The Edge Steakhouse was the restaurant we were hoping would reopen in time for our visit but sadly it did not. It has an amazing location with fantastic views of the valley.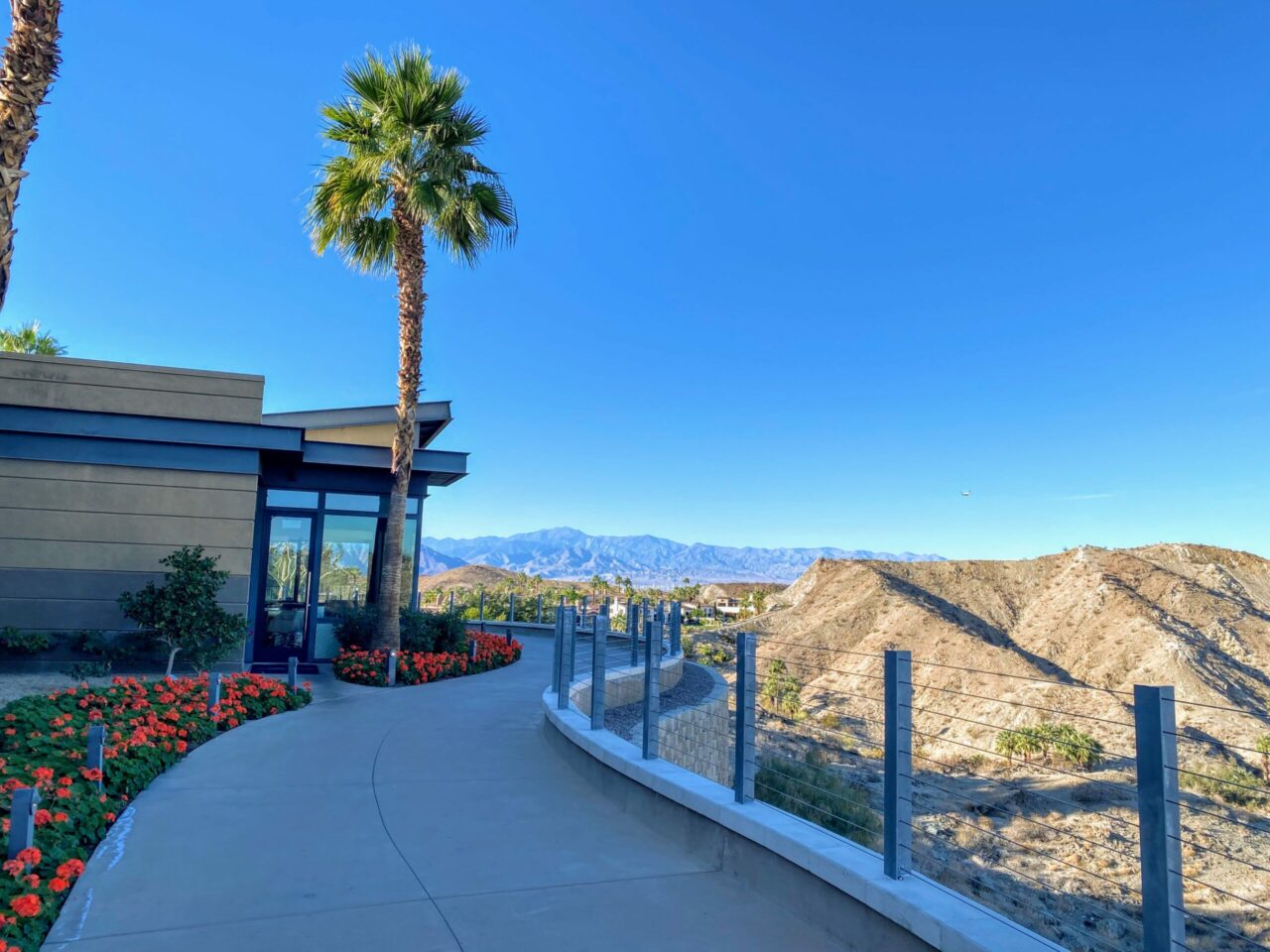 Despite being December, the Air Pool Bar was open for food and drinks. Service was generally very attentive and friendly. The cocktails were particularly good and they were happy to make anything you asked for. This included some great hot chocolates laced with bourbon to warm up in the cold desert air!
Facilties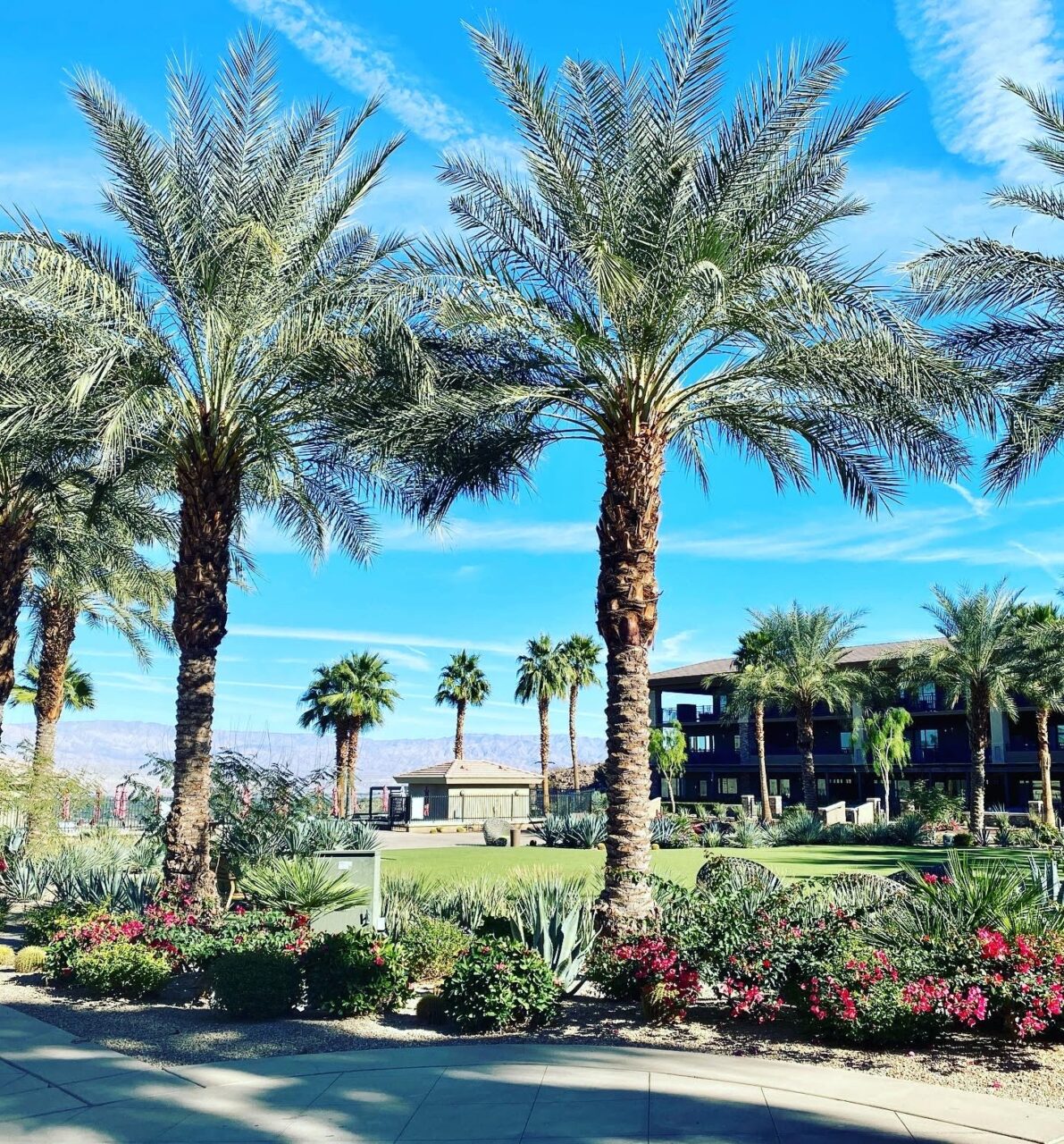 The main draw of the hotel for me is the beautiful vistas and manicured grounds which were great for a stroll around.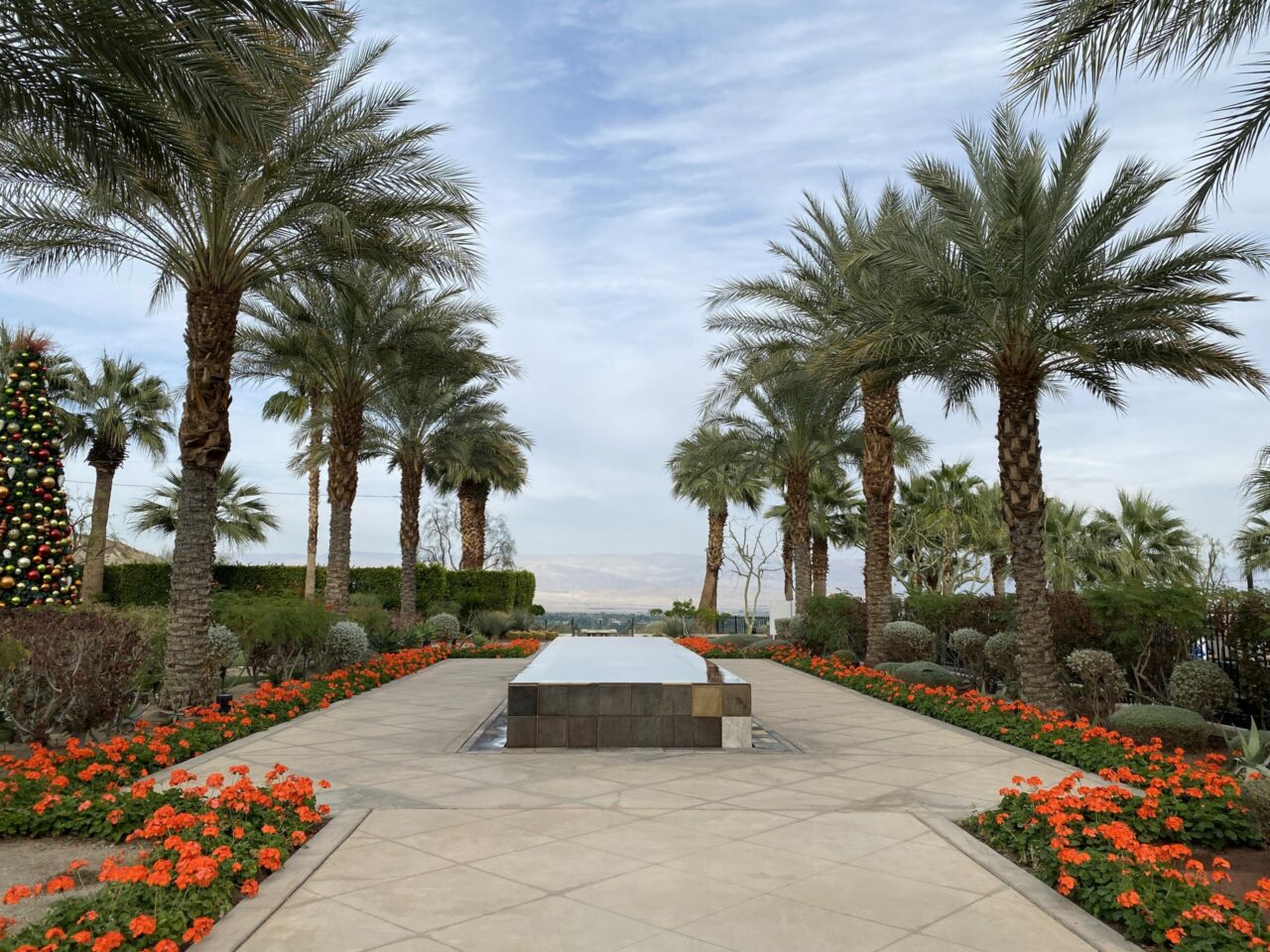 If you just want to laze by the pool then the hotel is perfect for that with two pools. The adult one has better views from the pool.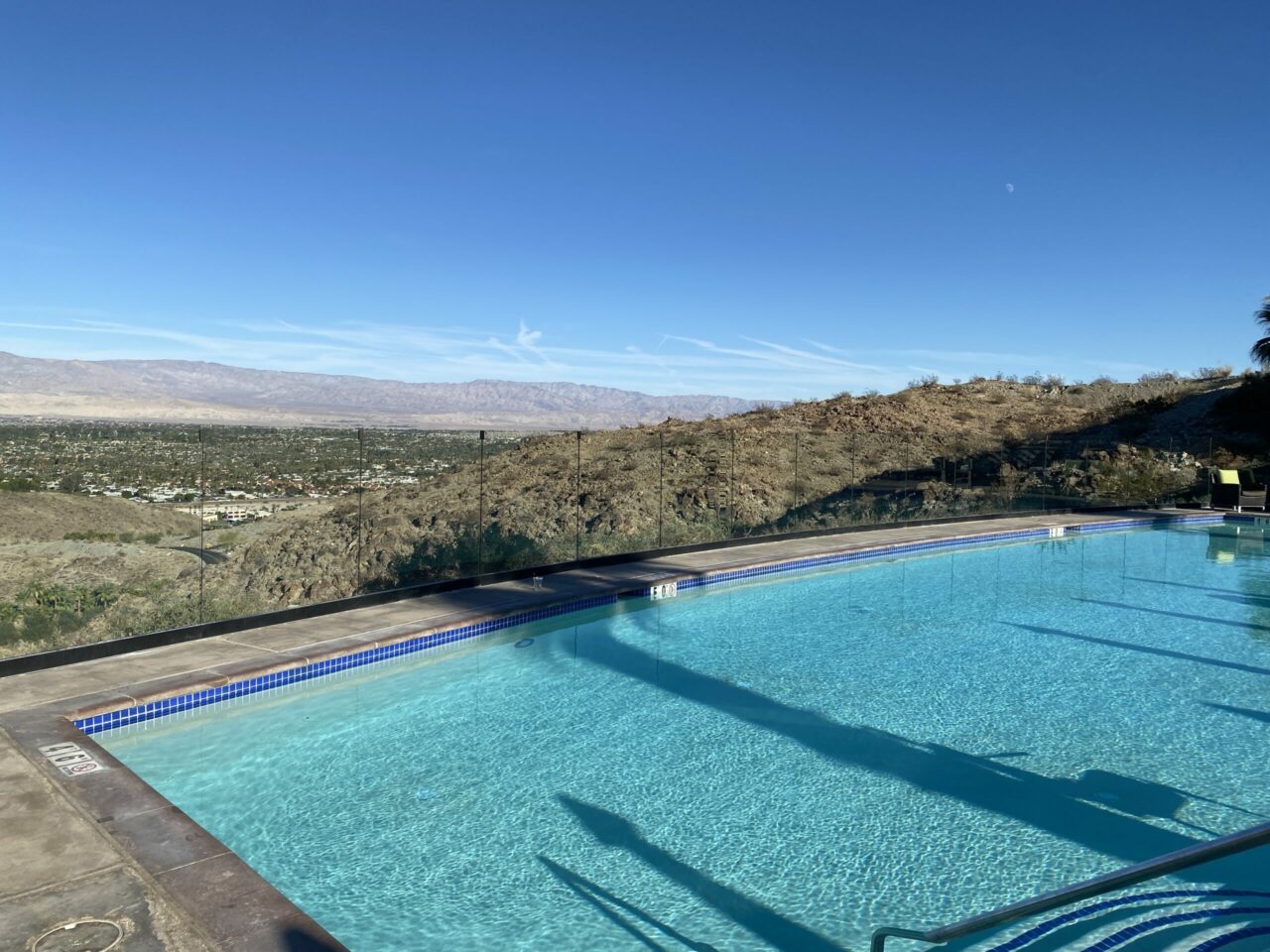 It didn't seem like you would be getting up at 6am to fight for a sunbed even in busier periods as there were plenty spread around the pools. The pool attendants were helpful and would make your bed up for you and bring you water regularly. Cups of fruit were also passed around in the afternoon. Both pools were heated to a lovely bath-like temperature seeing as it was only around 19c during the day.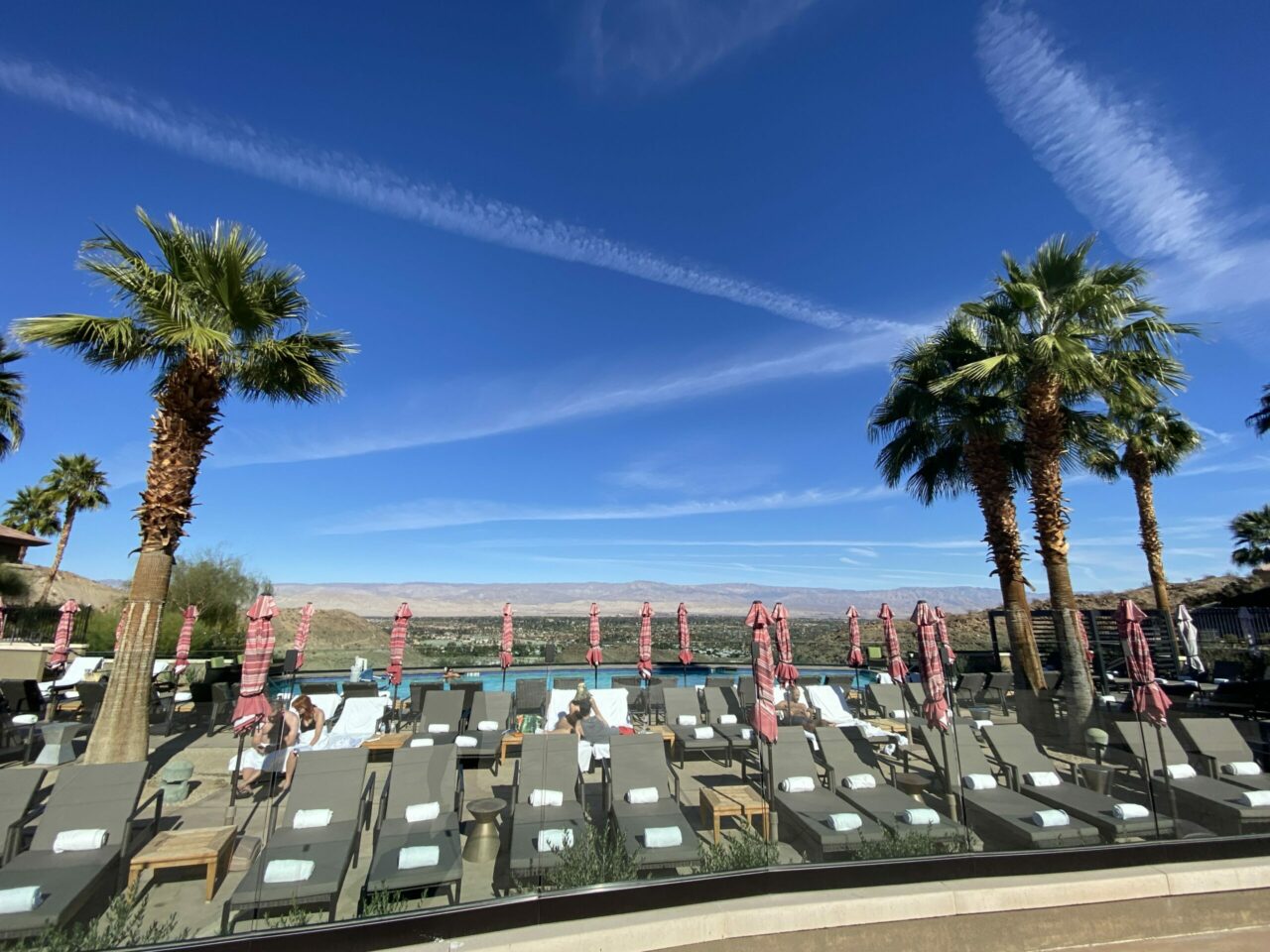 The main pool was huge and had a hot tub opposite it.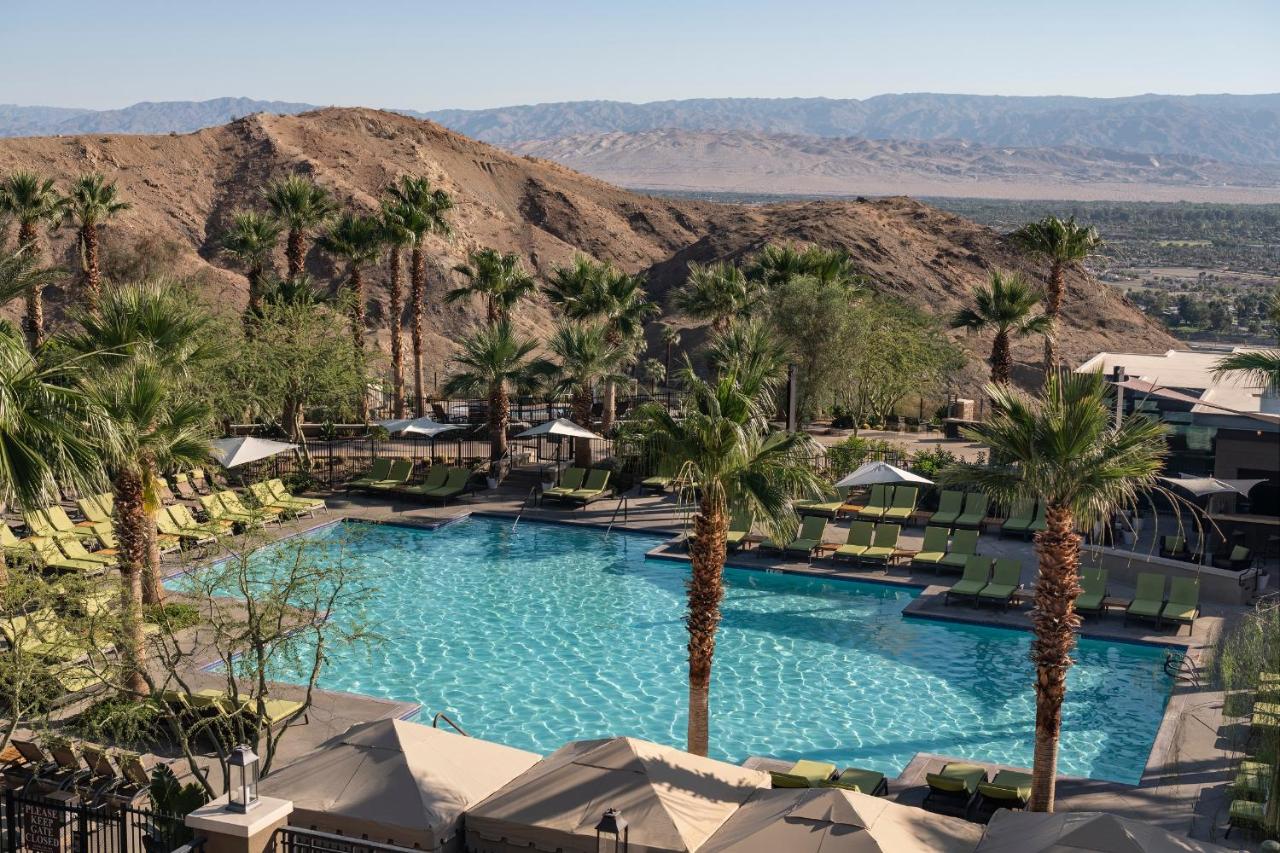 The only annoyance was that you needed a key card to get through the gates as both the pool and hot tub have separate entrances.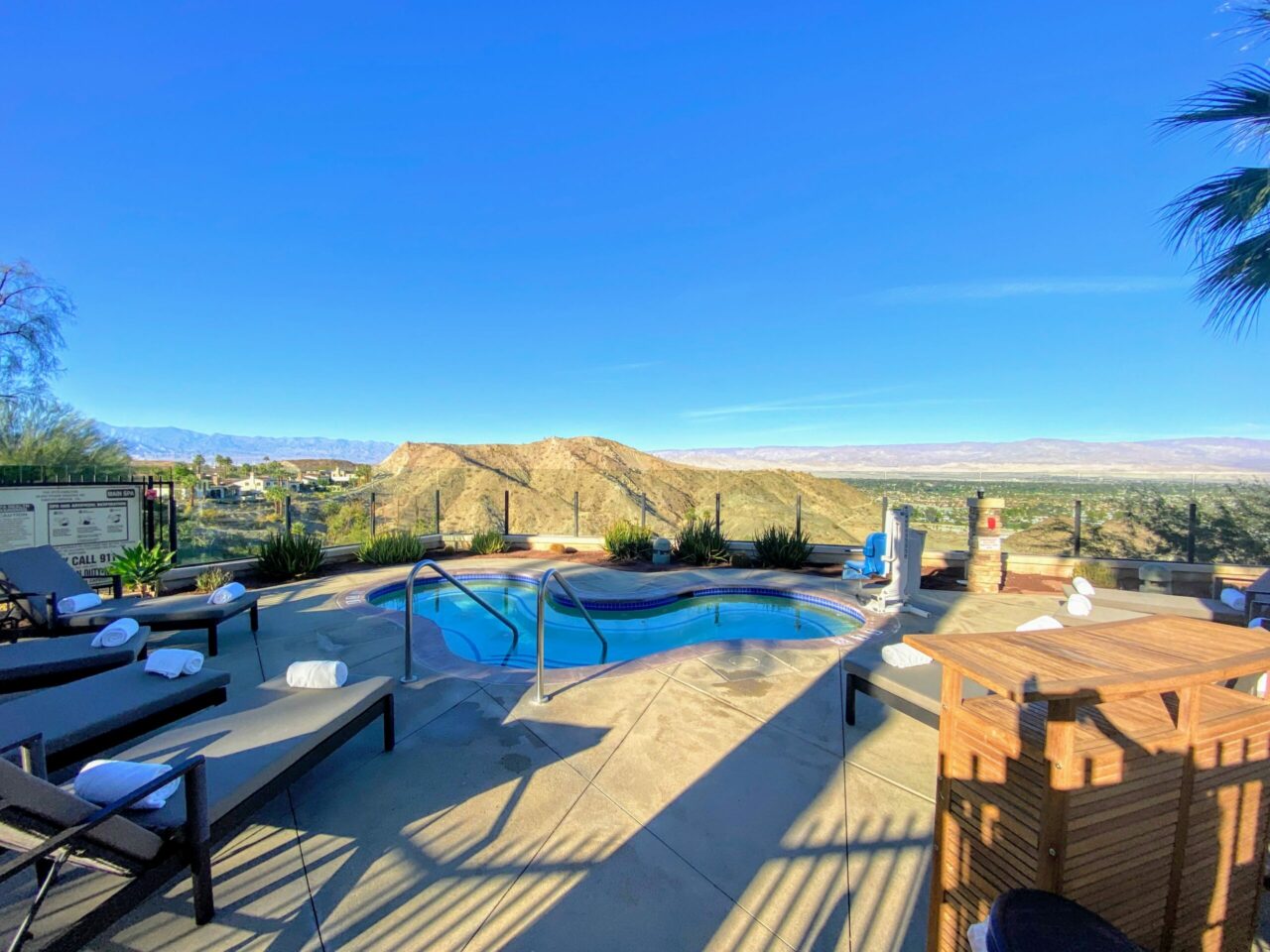 Spa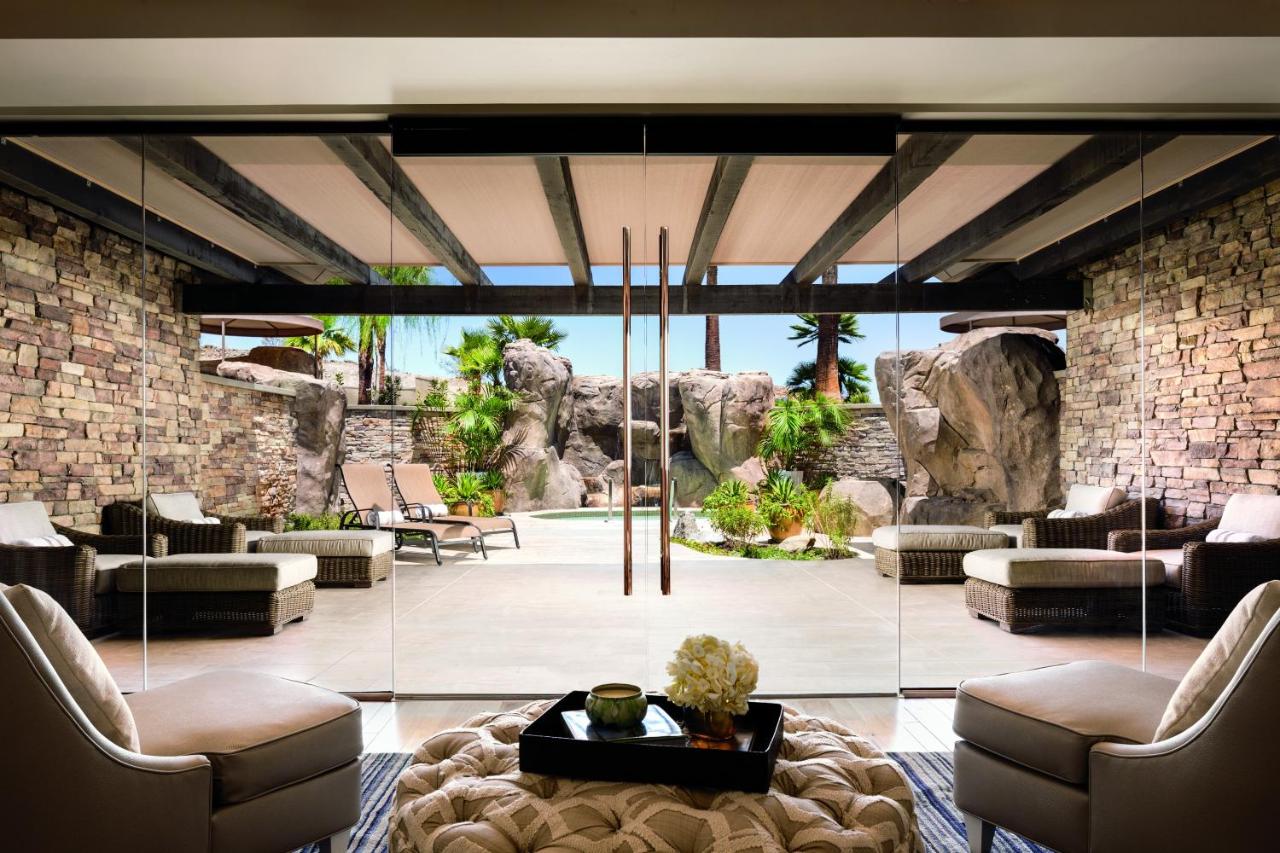 The spa is in a separate building and very elegant.
There's a relaxation room.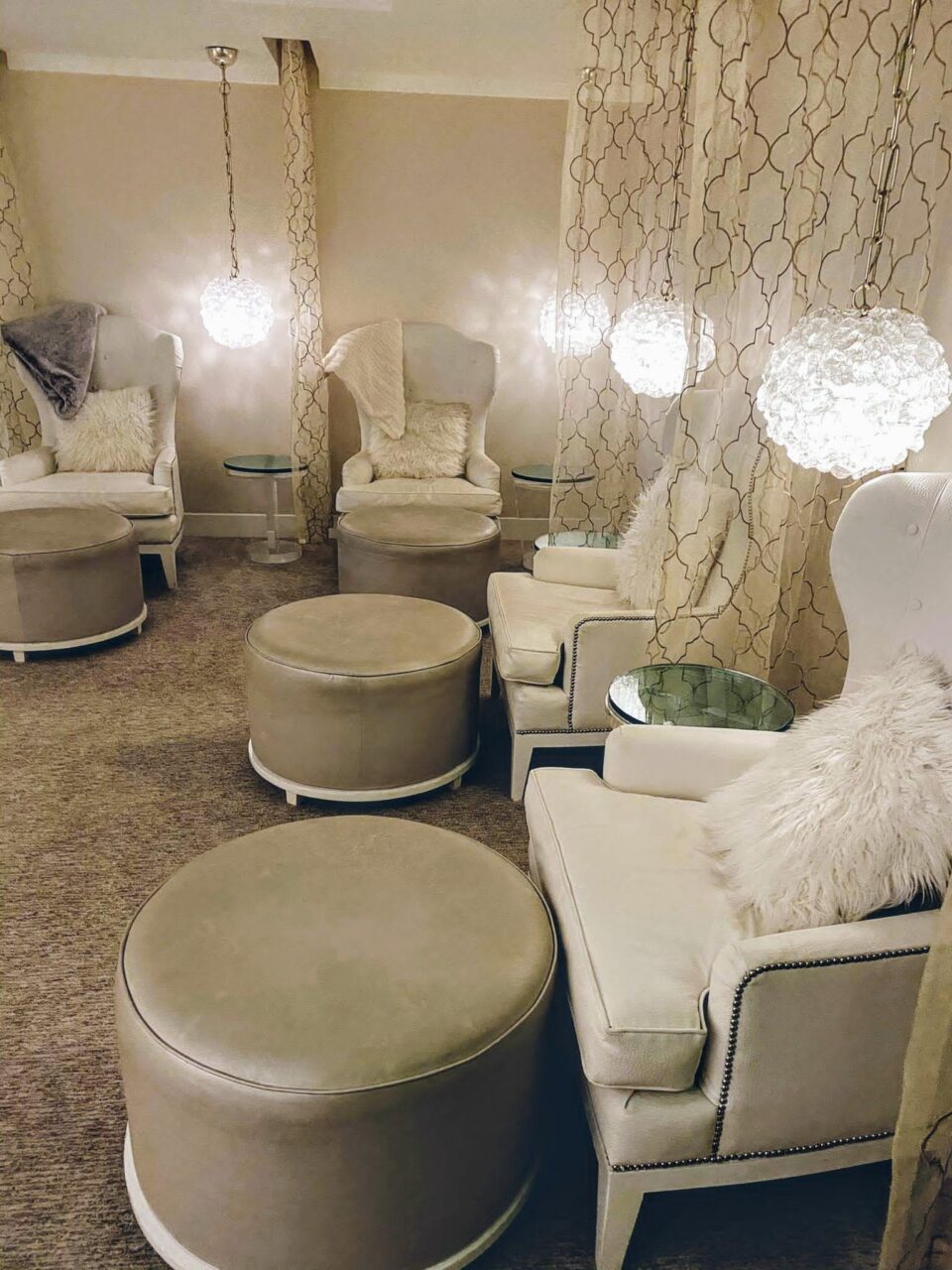 The spa also has an outdoor area with plunge pool, spaces for yoga and meditation, a state-of-the-art fitness center, a salon and a shop.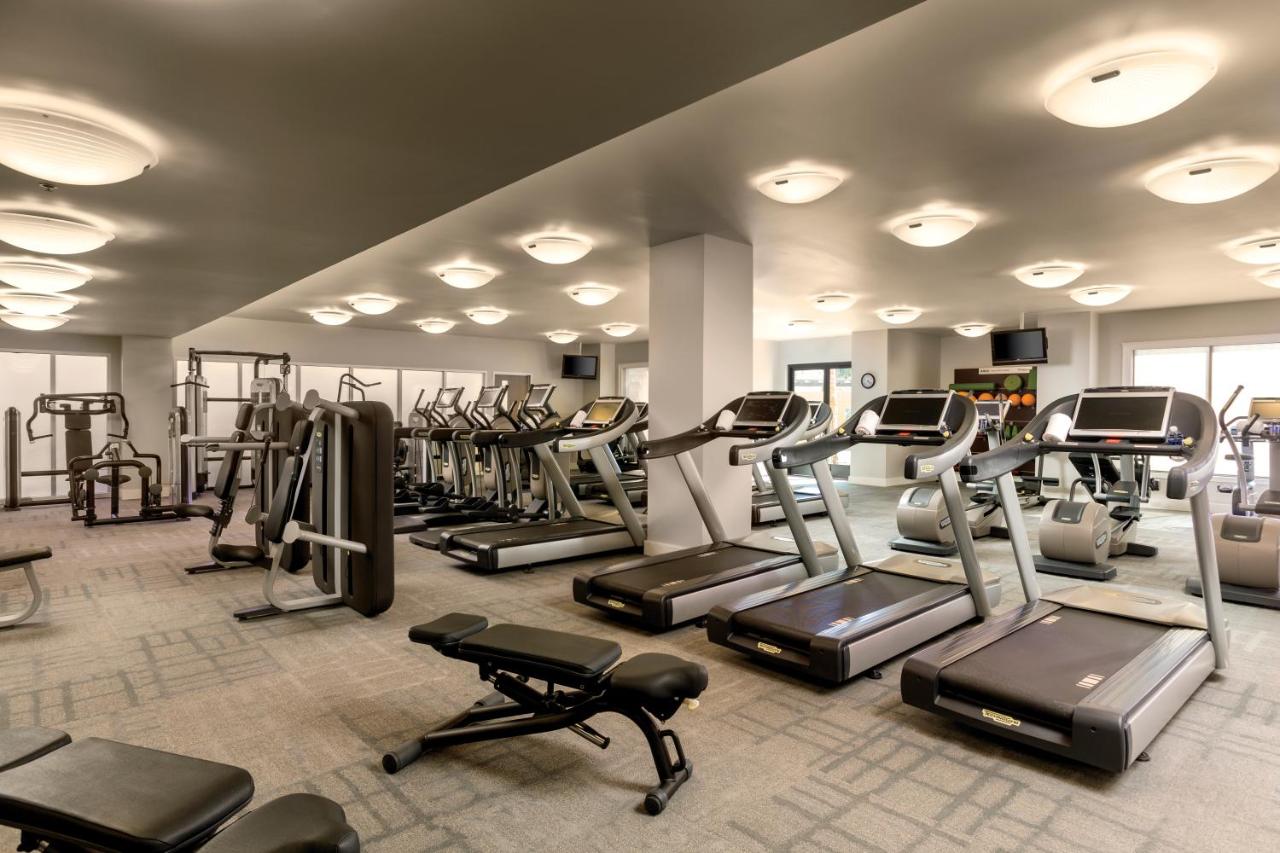 Palm Springs is a massive draw for golfers with more than 100 golf courses. Hotel guests can access the Ted Robinson designed Desert Springs Golf Club at JW Marriott Desert Springs Resort and Spa, featuring two championship golf courses that welcome players of all levels.
If you are a bit of a shopaholic you won't be safe in the hotel as there is a large gift shop with everything from souvenirs to jewelry and beachwear to tempt you! Both Katie and I ended up buying a few bits and pieces here. There's also a huge mall complex less than 10 minutes away.
For those taking the family, there is the Ritz Kids program which offers full- and half-day programming to entertain children ages 5 to 12. Available Fridays and Saturdays, Ritz Kids isn't cheap at $140 for a full day and $75 for a half-day.
Our Palm Springs recommendations
Since Katie already covered Palm Springs in some detail previously, I'll just recap a few places that we enjoyed.
The Sands – Pink Cabana restaurant and bar. I'll be doing a full review since we stayed here too.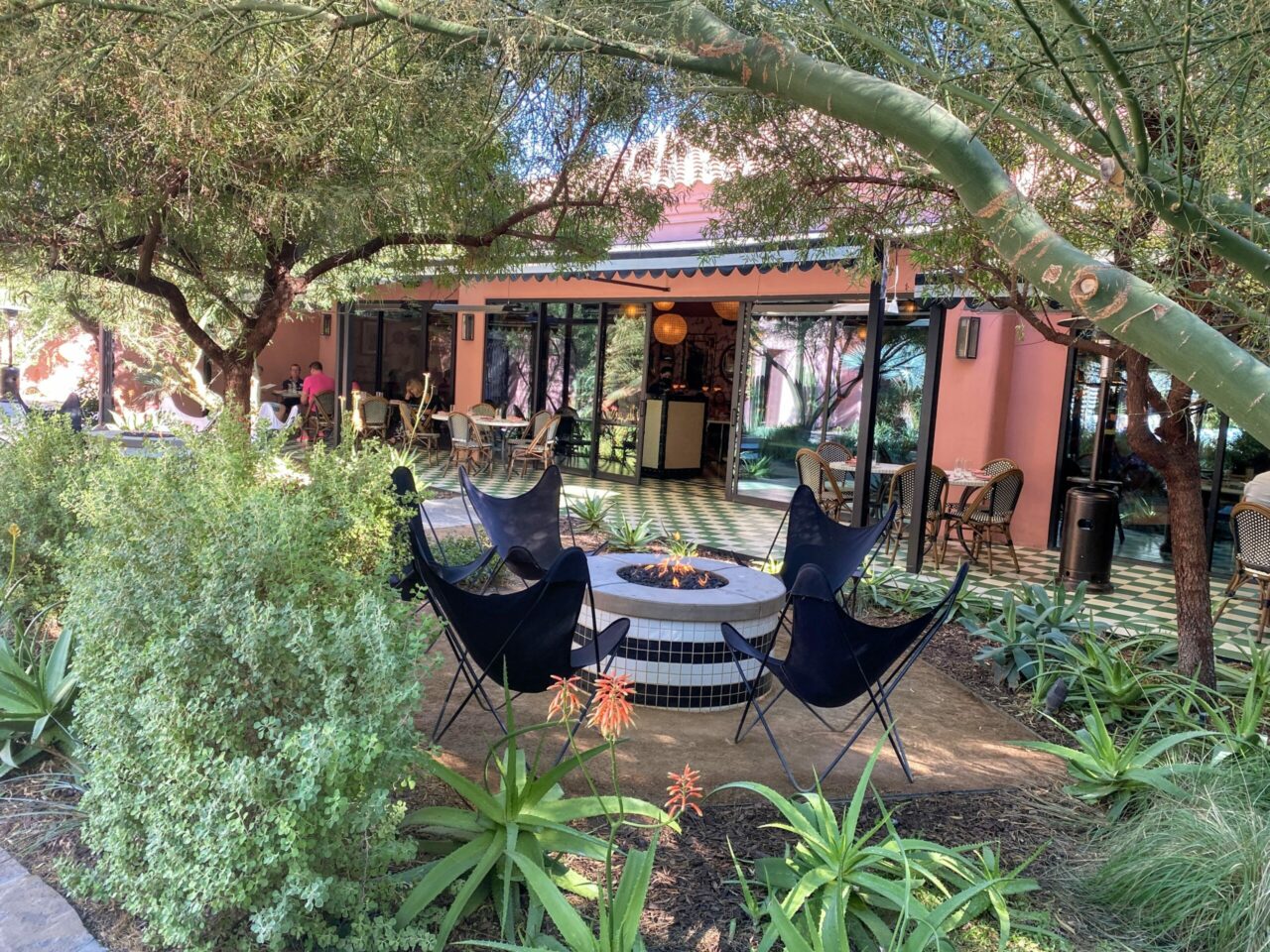 Counter Reformation at the very stylish Parker Hotel. This is a tapas bar with a focus on wine. Each wine comes in several sizes from a taster to a full bottle. You can see all about the food in the post below.
View this post on Instagram
Spencers – a magical outdoor courtyard lit with large globes of light in the trees overhead. There are plenty of heaters for even the coldest winter desert night. It's perfect for a romantic dinner in relaxed but stylish surroundings.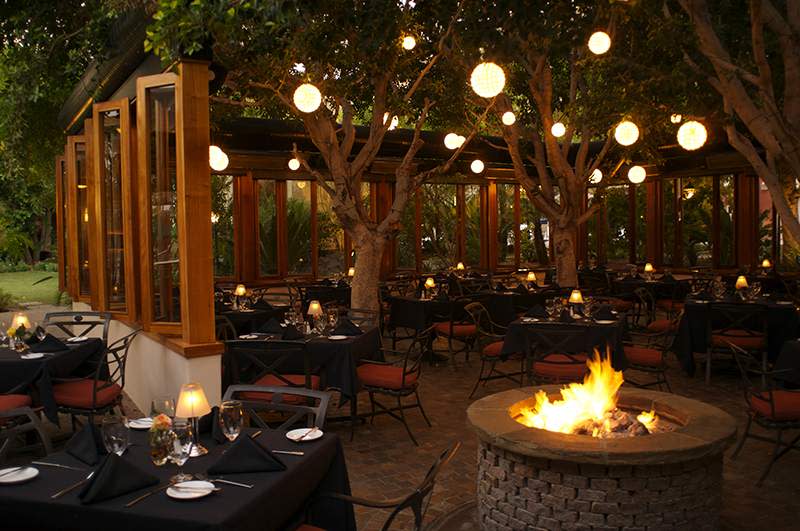 Steak is definitely the must have here.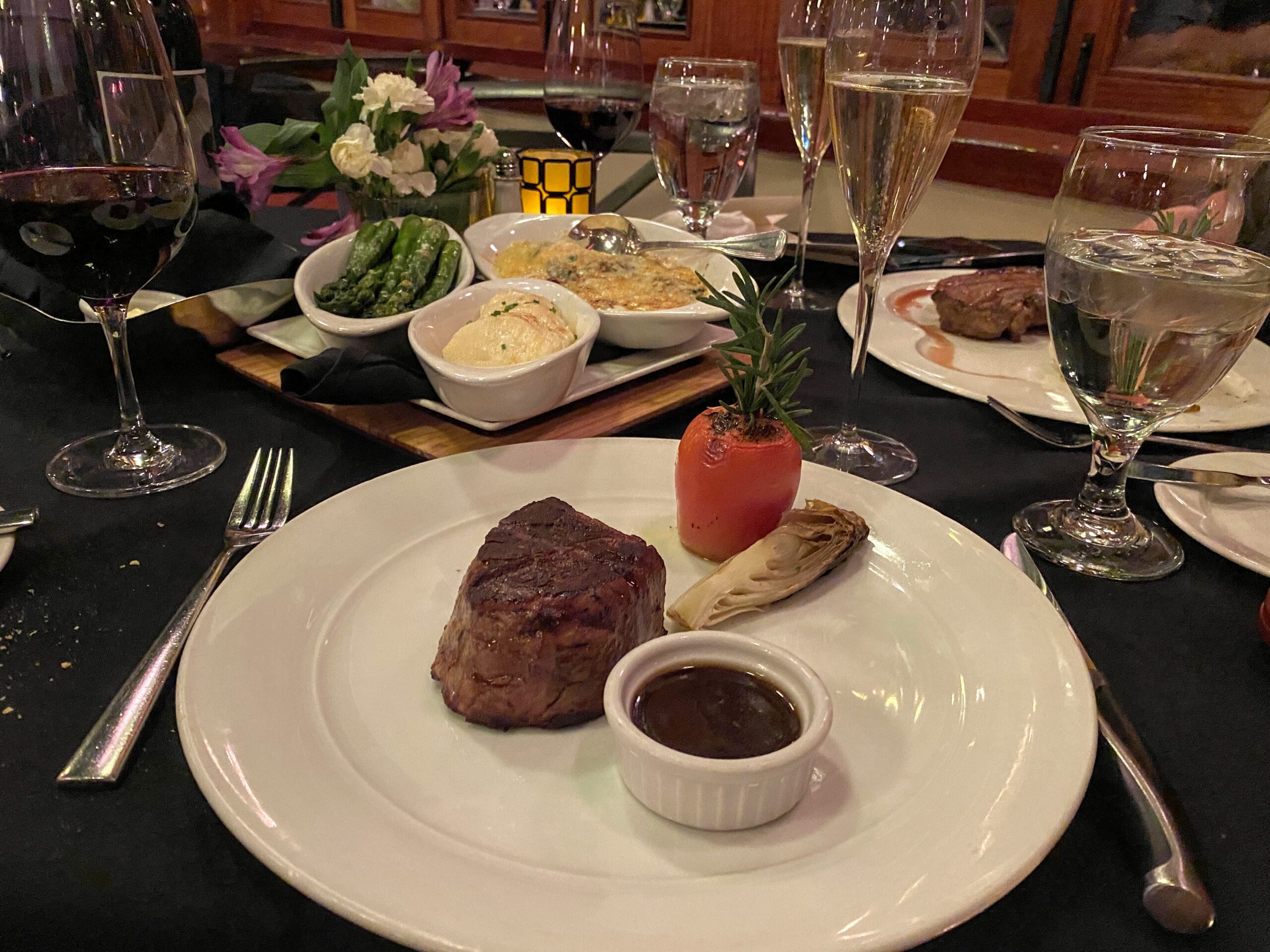 Finally, Paul Bar is a hidden gem of a speakeasy which I won't say too much about, but it's definitely worth a visit. When you find it you may wonder if you have found the right place since the area looks like the start of a CSI episode! But it is definitely worth a visit for Paul's acerbic wit and some fantastic classic cocktails.
Booking and price
The Ritz Carlton is definitely not a cheap option. As well as the price there is also a resort fee which I think should be made illegal as they are now becoming out of control in the US. It should be a part of the main price since you can't opt out of it even if you don't use any of the included facilities. We never saw anything about a daily candy bar when we were there.
The $40 resort fee includes:
Daily fitness class offering
Hotel guided sunrise or sunset hike (weather permitting)
Stargazing or Sungazing experience (weather permitting)
Daily afternoon candy bar
Golf bag storage
Recreational lawn game rentals
Morning outdoor stationary spin bikes
24-hour use of business center
Resort art education self-guided tour
We booked one night through GTC which includes these extra perks:
Hotel credit value at $100 USD
Complimentary or continental breakfast daily, for 2
Early check in/late check out, based on availability
Priority complimentary room upgrade, based on availability
You can pay with points from 60,000 points per night which is excellent value as rooms can be as much as $1000 a night with cash. I used part points and cash for the second night. You can find the Marriott hotel page here.
Conclusion
The Ritz Carlton has a stunning location and amazing views. Service was generally very good as you would expect. There was little I could fault with the rooms apart from maybe being a bit lighter in decor. My only real complaint is that I think they could have a better selection of restaurants considering it is not really within walking distance to anything else.