Firstly I would like to say thank you for all your lovely comments and support yesterday. It means a lot to me to have such lovely readers.
Today's review is from reader Amanda, who you may remember wrote some great reviews before on Garuda and Mandarin Oriental Jakarta.
Reading this article makes me want to a book to Khao Lak! It looks absolutely stunning.
If you fancy reminiscing about your travels or writing an article for us, get in contact via [email protected].
The Sarojin hotel review- Khao Lak, Thailand
Journey to the hotel and Eastin Grand Hotel Sathorn

With everything that's going on in the world at the moment and our inability to travel, it seems like a perfect time to remember and appreciate holidays past.
Last June (2019), I decided to go on a three-week road trip to Thailand and Cambodia with my 23-year-old son. I say 'road trip', it was really more of a 'spa' trip!
He'd been working in Australia since October the previous year on a working/holiday visa, and Asia seemed the perfect half-way meeting point. I also wanted somewhere that was good value as guess who was paying!
I flew Air France Birmingham – Bangkok Business class on one of their new Dreamliners. I arrived at 6.30 am tired and slightly bleary-eyed (having probably consumed too much champagne… well, I was on Air France). Bangkok was hot and busy, but I was through customs quickly, and I jumped into a taxi and headed off to the Eastin Grand Hotel Sathorn about an hour's drive away. I'd booked a night in an Executive Superior Sky Room with Club Access direct with the hotel for around £125.
On arriving at the hotel, I was swept up to the business lounge and checked in over a cold drink. Despite getting there first thing in the morning, I was thankfully able to access my room where I could grab a nap and sleep off the jet lag (and champagne) before my son arrived later that afternoon.
The room was large, clean, lovely and light with an extremely comfortable bed. I have to say, the service was excellent throughout our brief stay and the club lounge great for canapés and drinks. We also ate breakfast there the following morning instead of the busier main restaurant, and I couldn't fault it.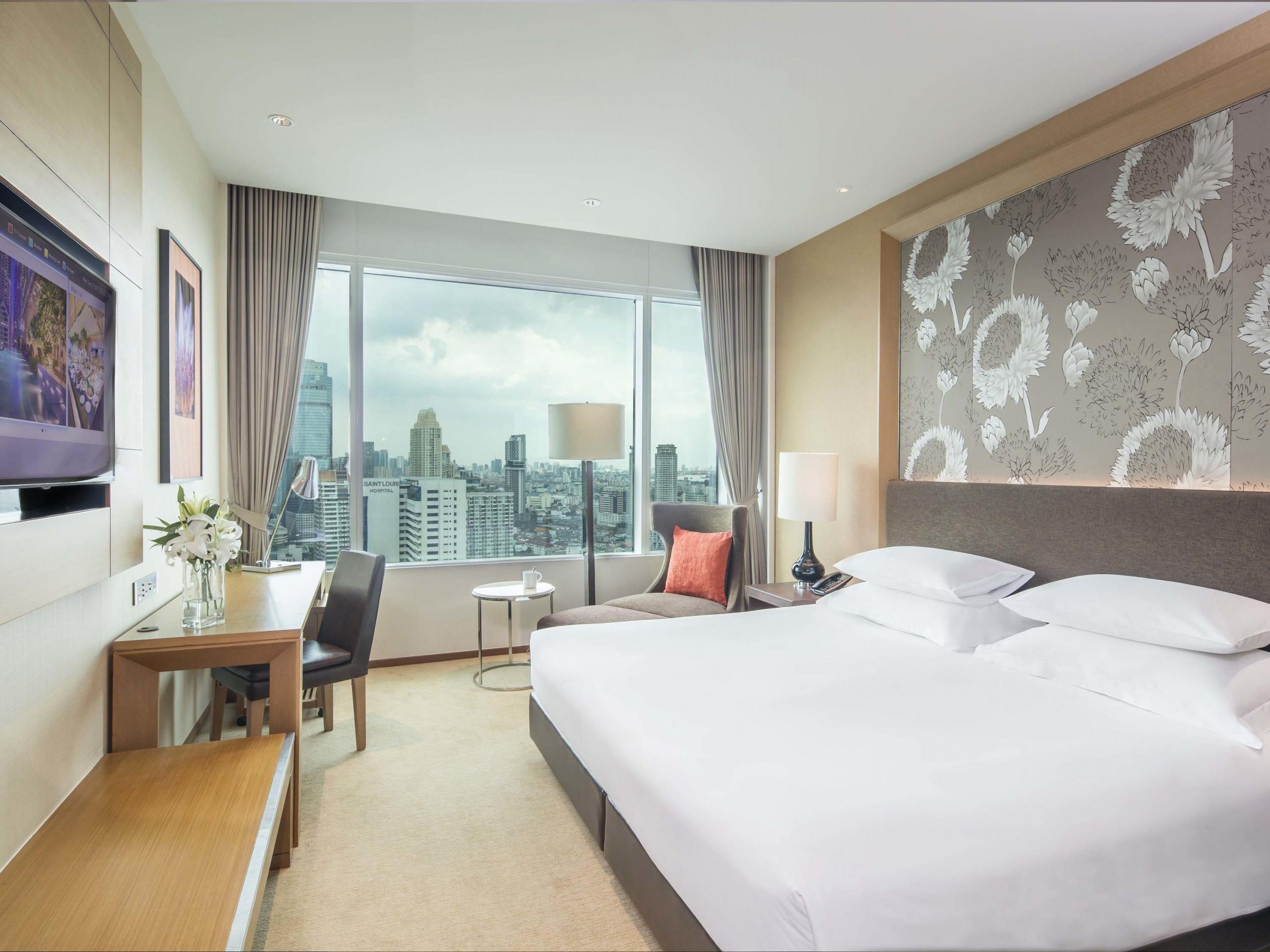 I'm a fan of booking a room with club room access in cities, especially if you're only spending one night before transiting through to somewhere else. Generally, you're tired after a long haul flight and don't want a big meal in the evening. The club lounge offers excellent value with unlimited wine, beer and selected cocktails plus plenty of savoury and sweet snacks so you can easily make a 'meal' from what's available. This usually offers great value at a relatively small additional cost considering that wine is expensive in Thailand. Club lounges tend to be situated on one of the higher floors, and you'll get great city views.
Once my son reached the hotel, we enjoyed a swim in the infinity pool and continued our long catch up over cocktails in the club lounge, watching the sun set over the Bangkok skyline.
After an early night, it was another taxi ride back to the airport to catch our midday flight on Thai Airways down to Phuket where we were heading for seven (hopefully) relaxing nights at The Sarojin in Khao Lak. I booked the internal flights directly on the Thai Airways website for round £45 return per person. I always use my Halifax Clarity card for foreign transactions as there is no charge for this and there's a competitive exchange rate.
The Sarojin

The Sarojin had been on my wish-list for a few years, and I was delighted when I managed to get a fantastic deal of £725 for seven nights in a Spa Suite which I booked through Travelbag. (Suites at the hotel typically cost over £200 per night even during the low season.) Along with breakfast, this also included one hour of treatments in the beautiful hotel spa every day, a phenomenal bonus.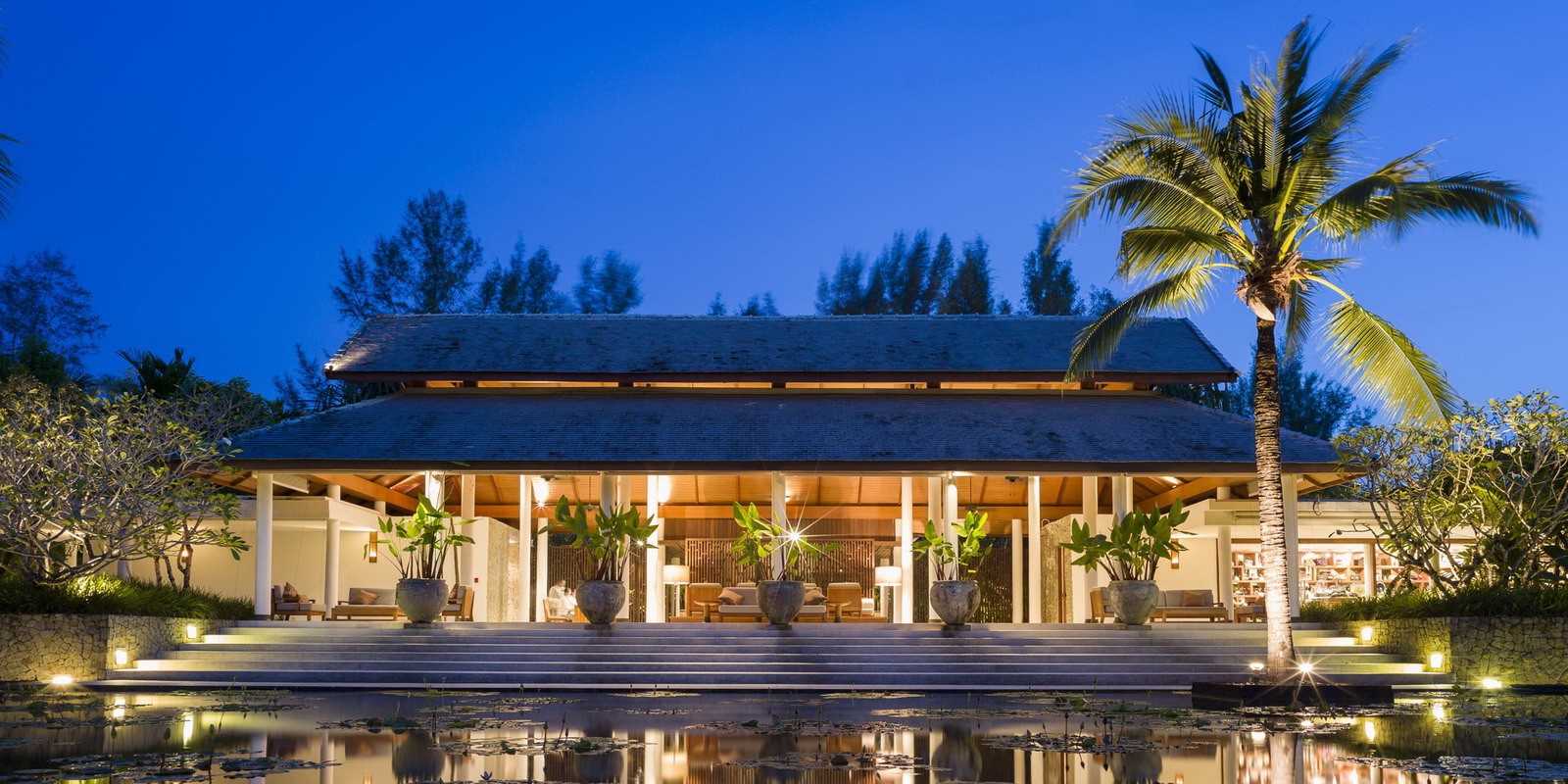 Any stress immediately melts away the moment you arrive at The Sarojin. A luxurious boutique hotel set on the best beach in Khao Lak. An 11-kilometre arc of clean blonde sand for long barefoot walks and practically deserted at this time of year.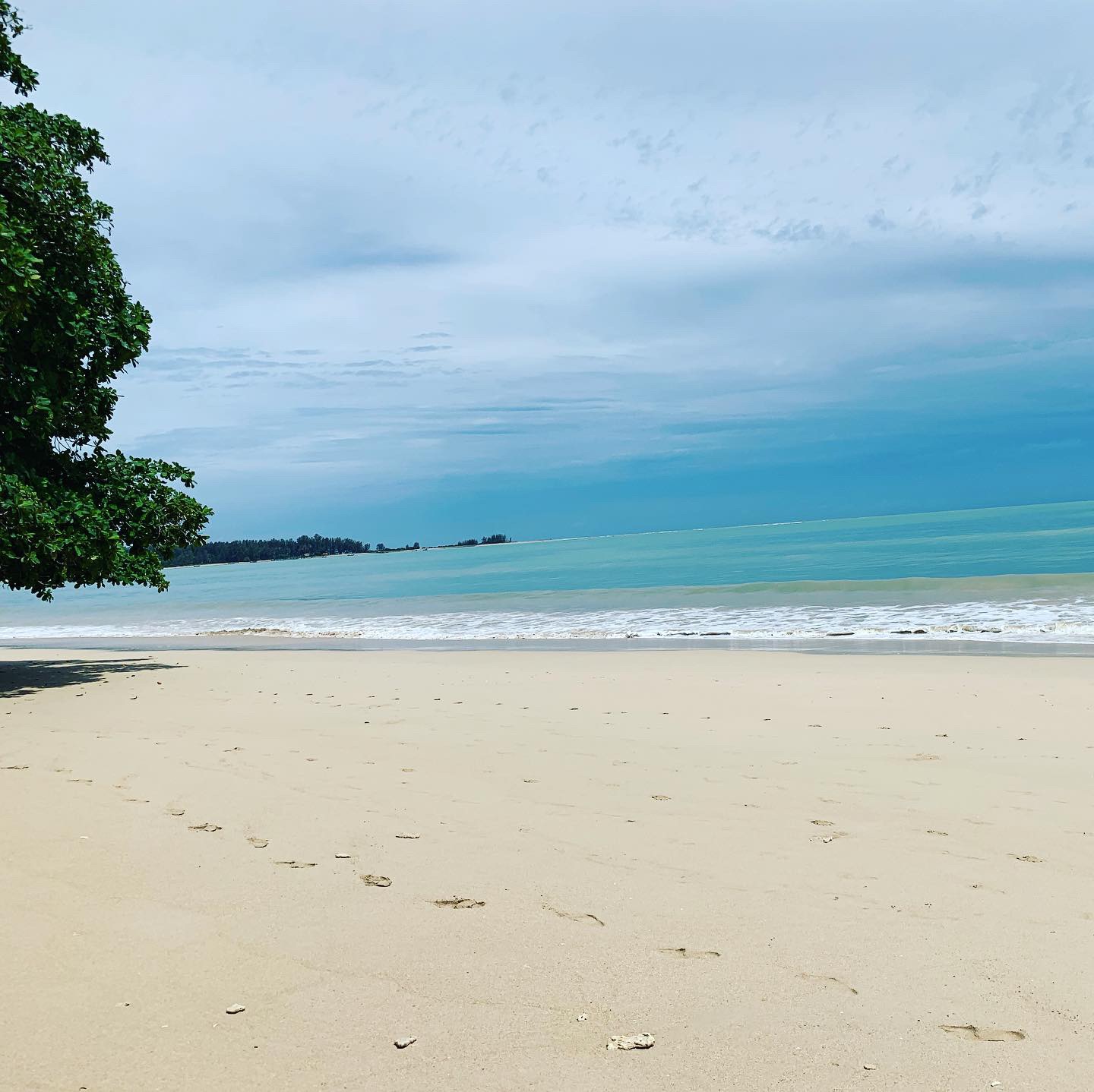 The hotel has 56 luxury rooms in seven separate two-story buildings overlooking gorgeous tropical gardens.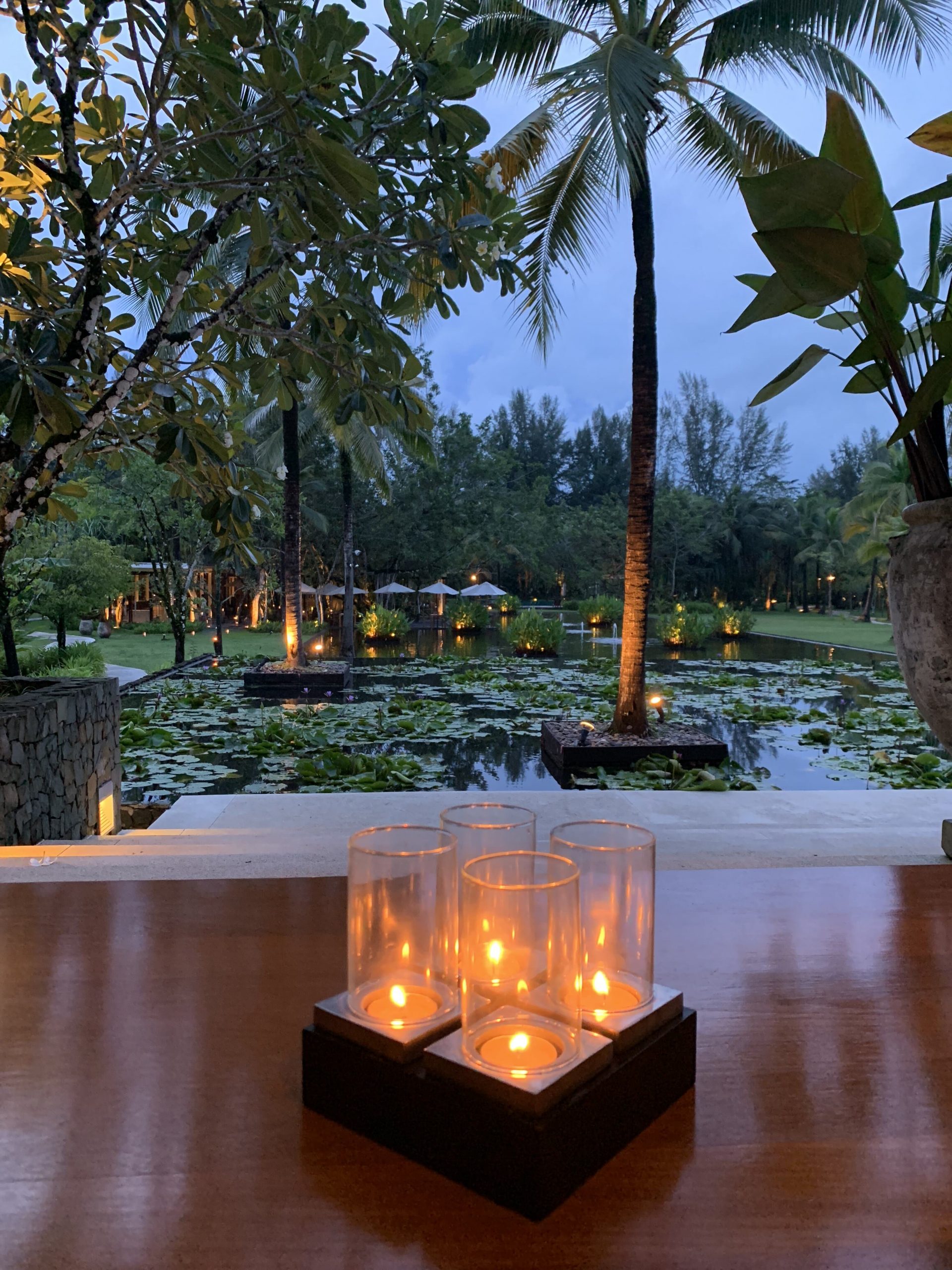 It has a really relaxed and exclusive, adult vibe, helped by the fact that no children under the age of 10 are allowed in the hotel.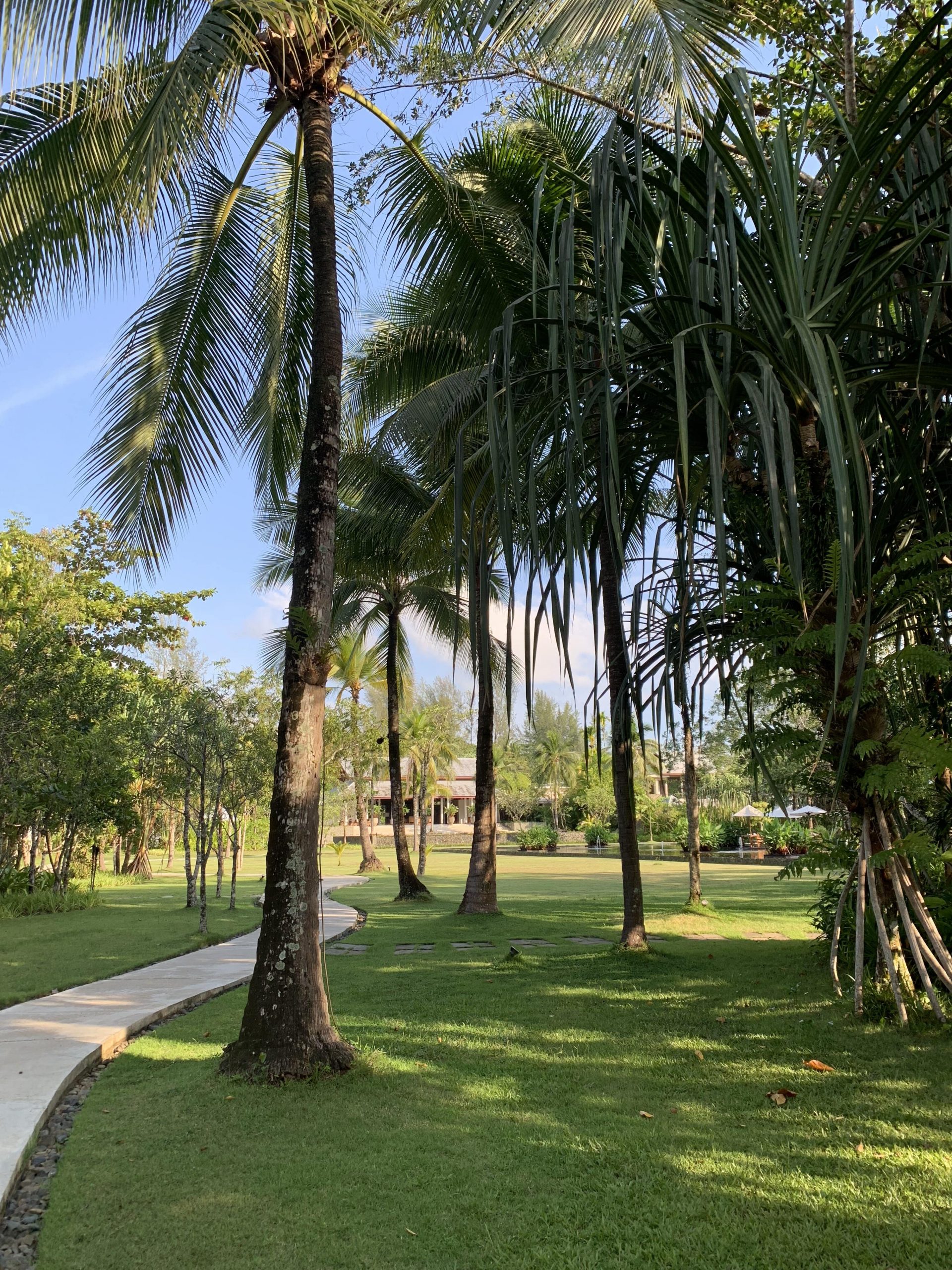 We were checked in over a chilled glass of butternut juice which was a lot nicer than it sounds! Fortunately, we'd been upgraded from our spa suite to a J-pool suite which, as we discovered, was pretty special.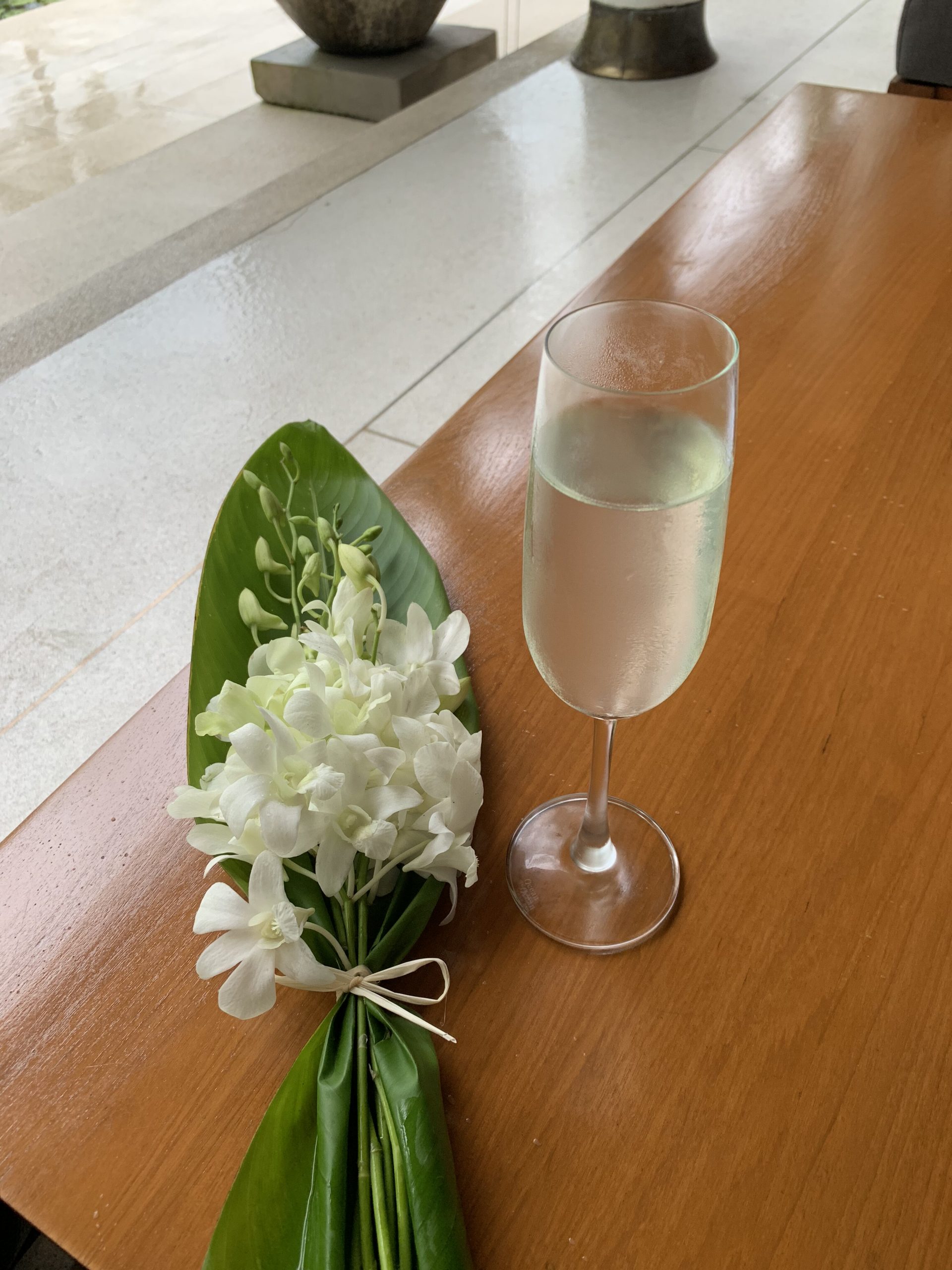 The room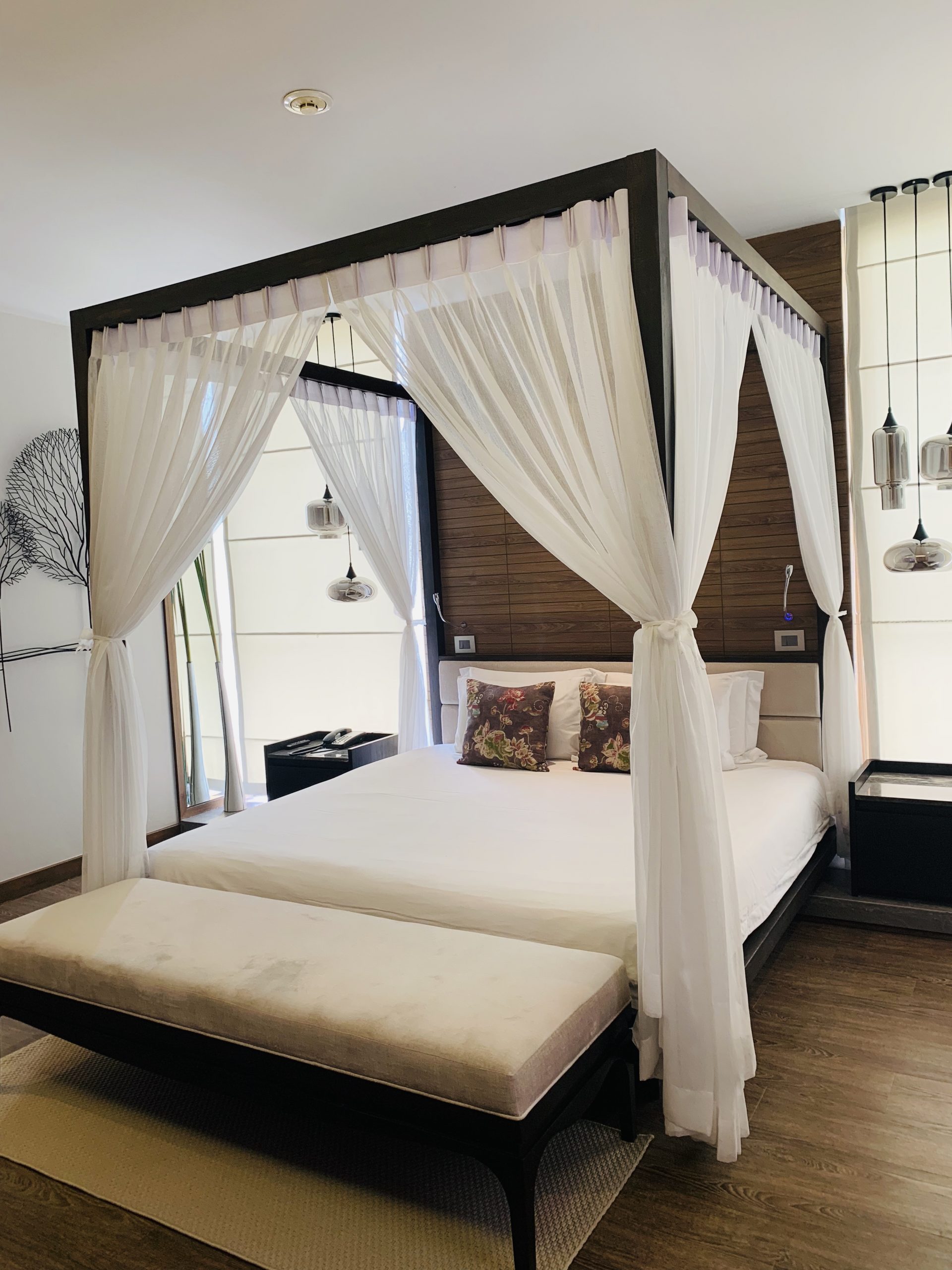 Private and tucked away on the 2nd floors, the J-pool suite spans 150 sq. m. and includes a separate bedroom with a four-poster bed. The large lounge came with a 'four-poster' sofa which turned into a bed for my son.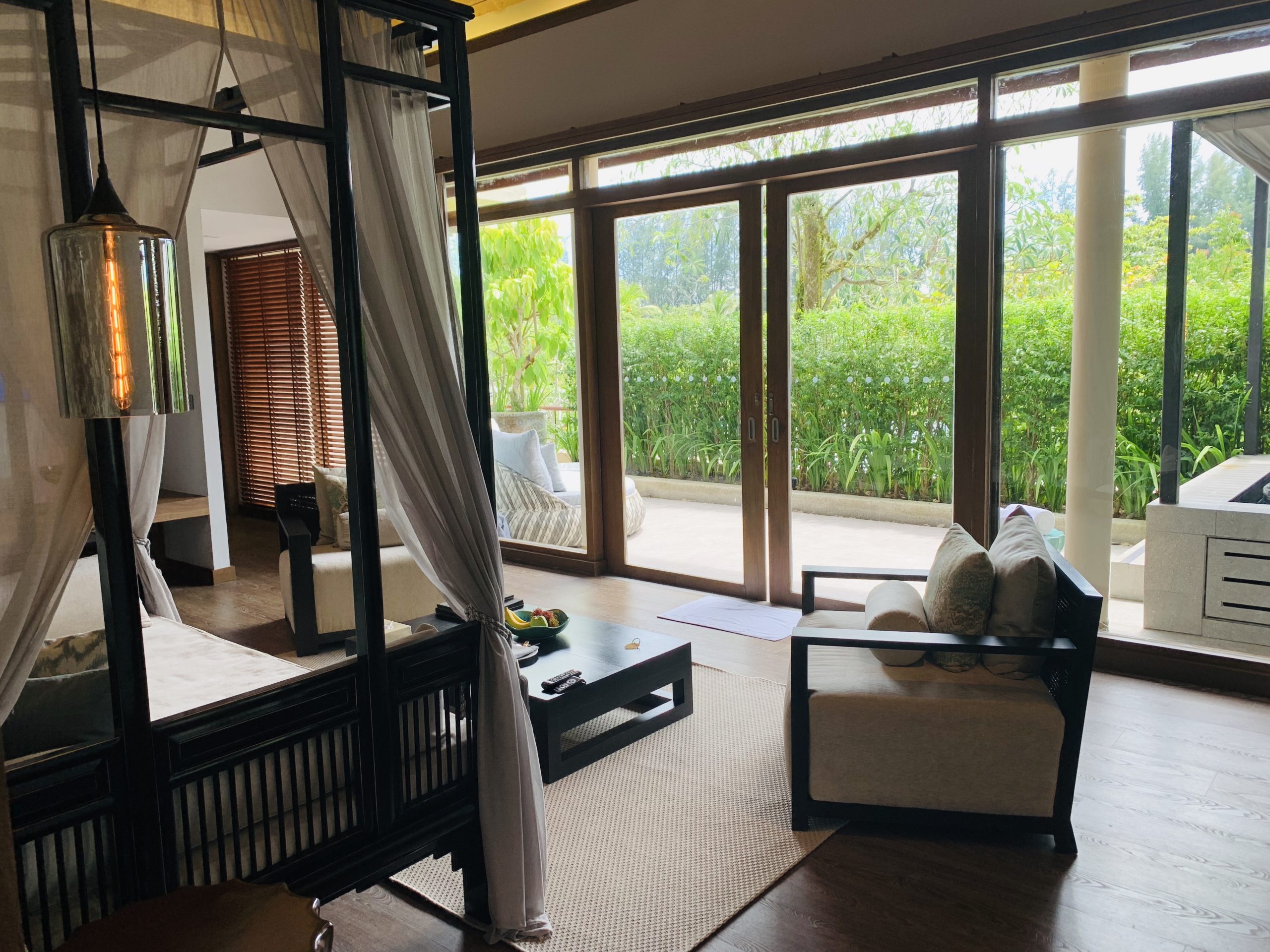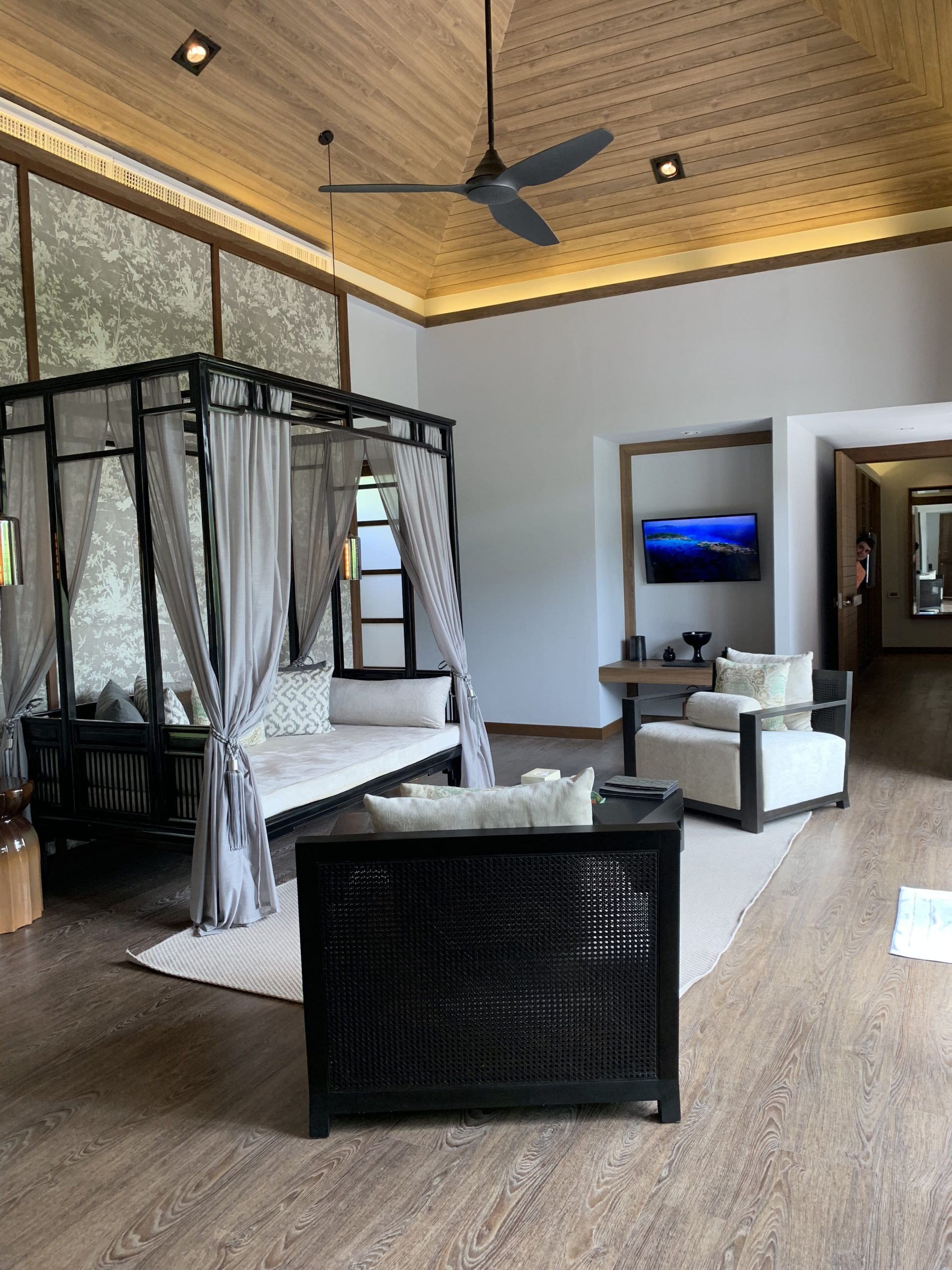 Floor to ceiling doors opened out onto a large private terrace with a jacuzzi tub. There's a separate toilet off the lounge as well as an outside shower for al fresco bathing!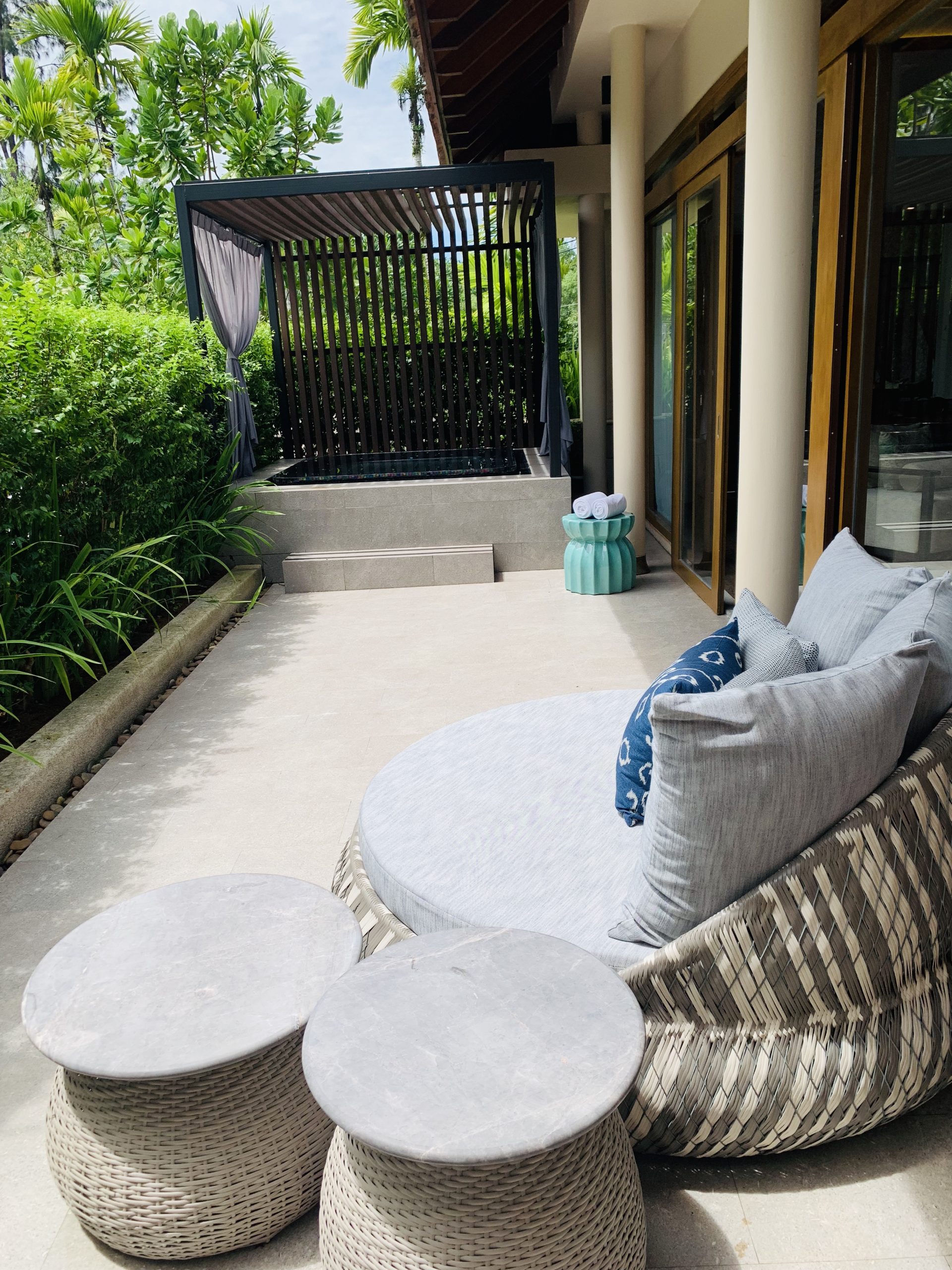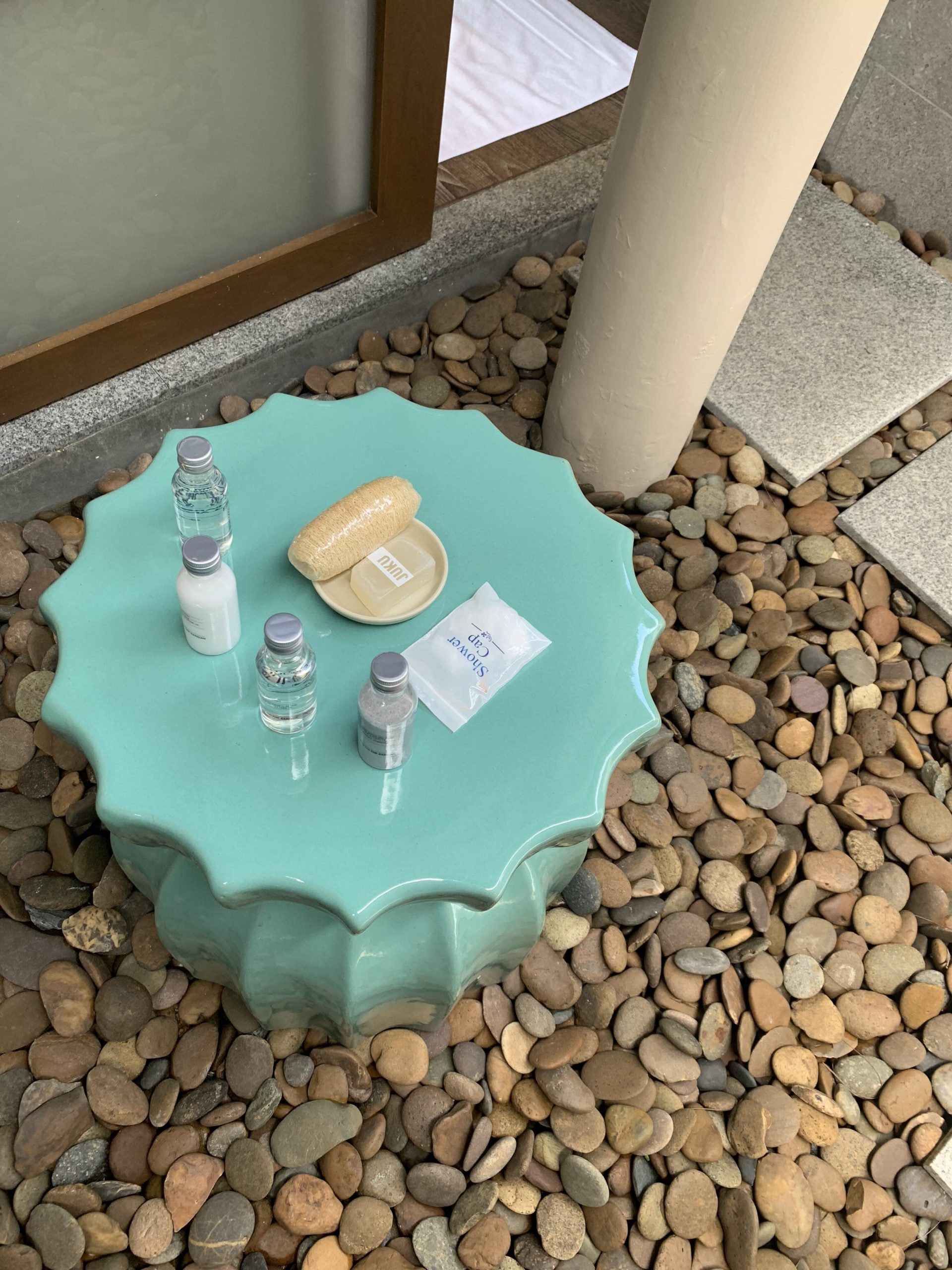 A small kitchen area is tucked behind the lounge with a fridge, kettle and espresso machine for when you're not sipping cocktails in your jacuzzi.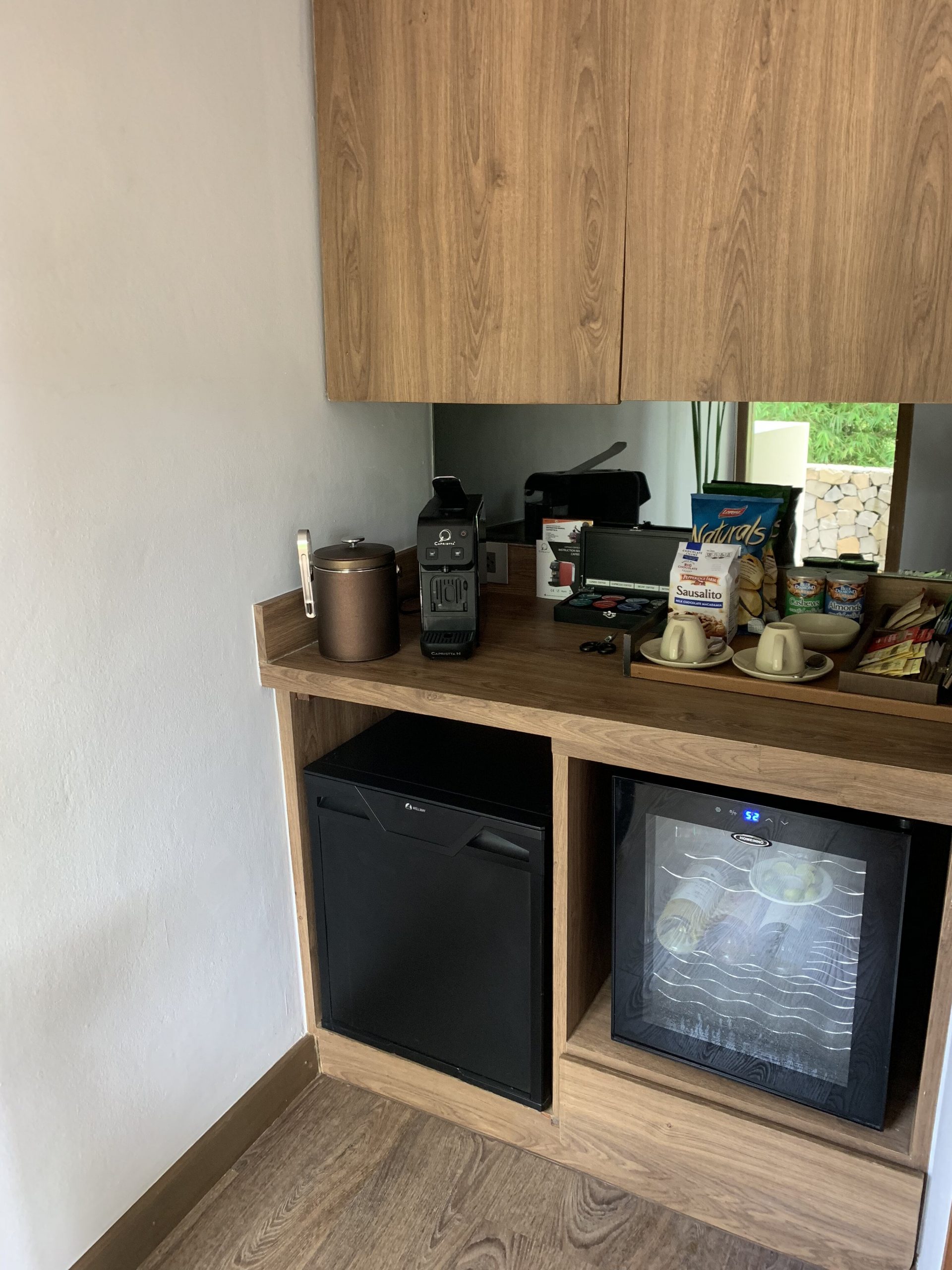 It was a great space and perfect for us as it meant we could have our own personal space and somewhere to retreat to during the odd shower.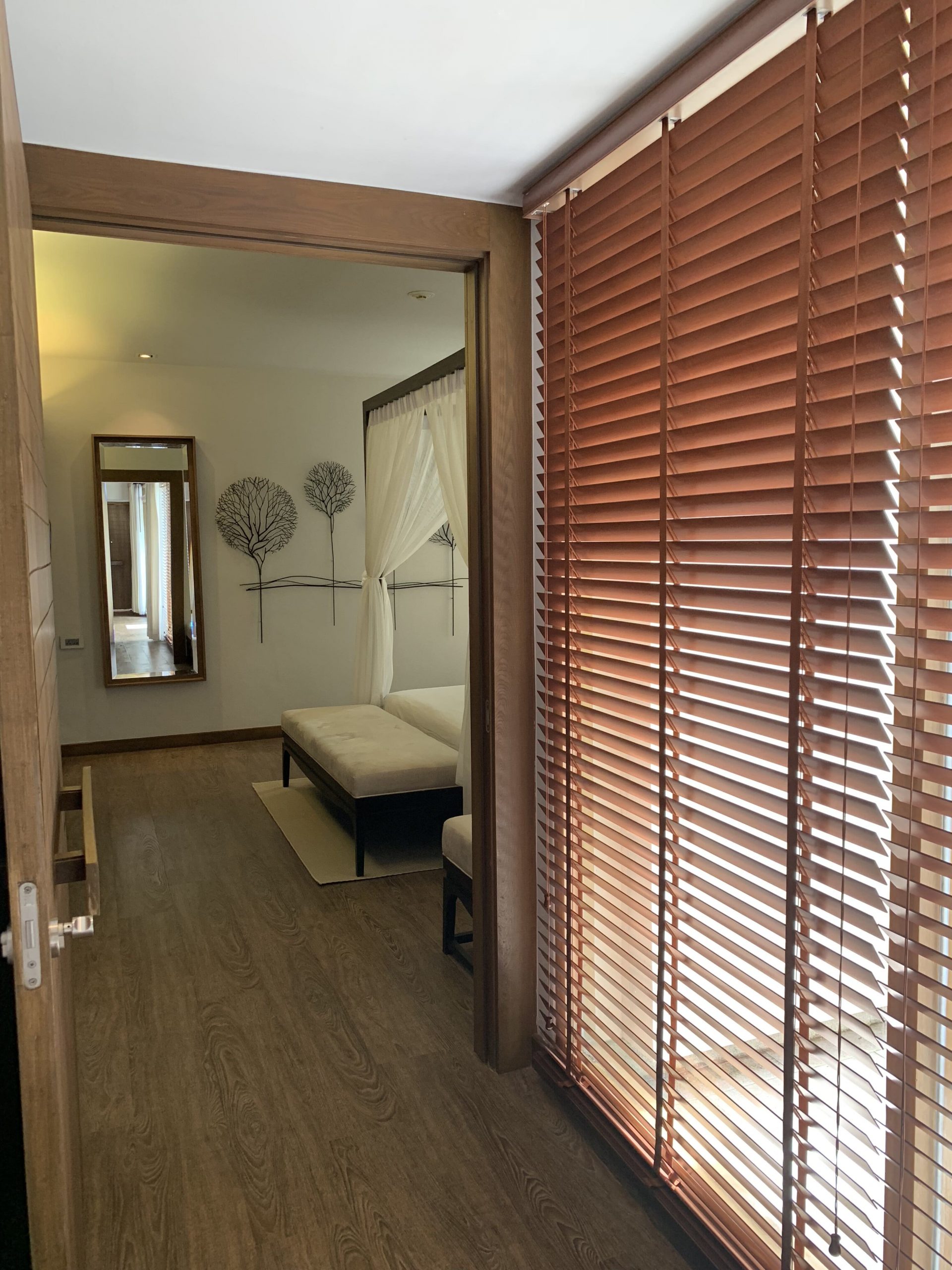 Off the bedroom was a massive bathroom with a freestanding tub, shower for two and a toilet with a door (hurrah).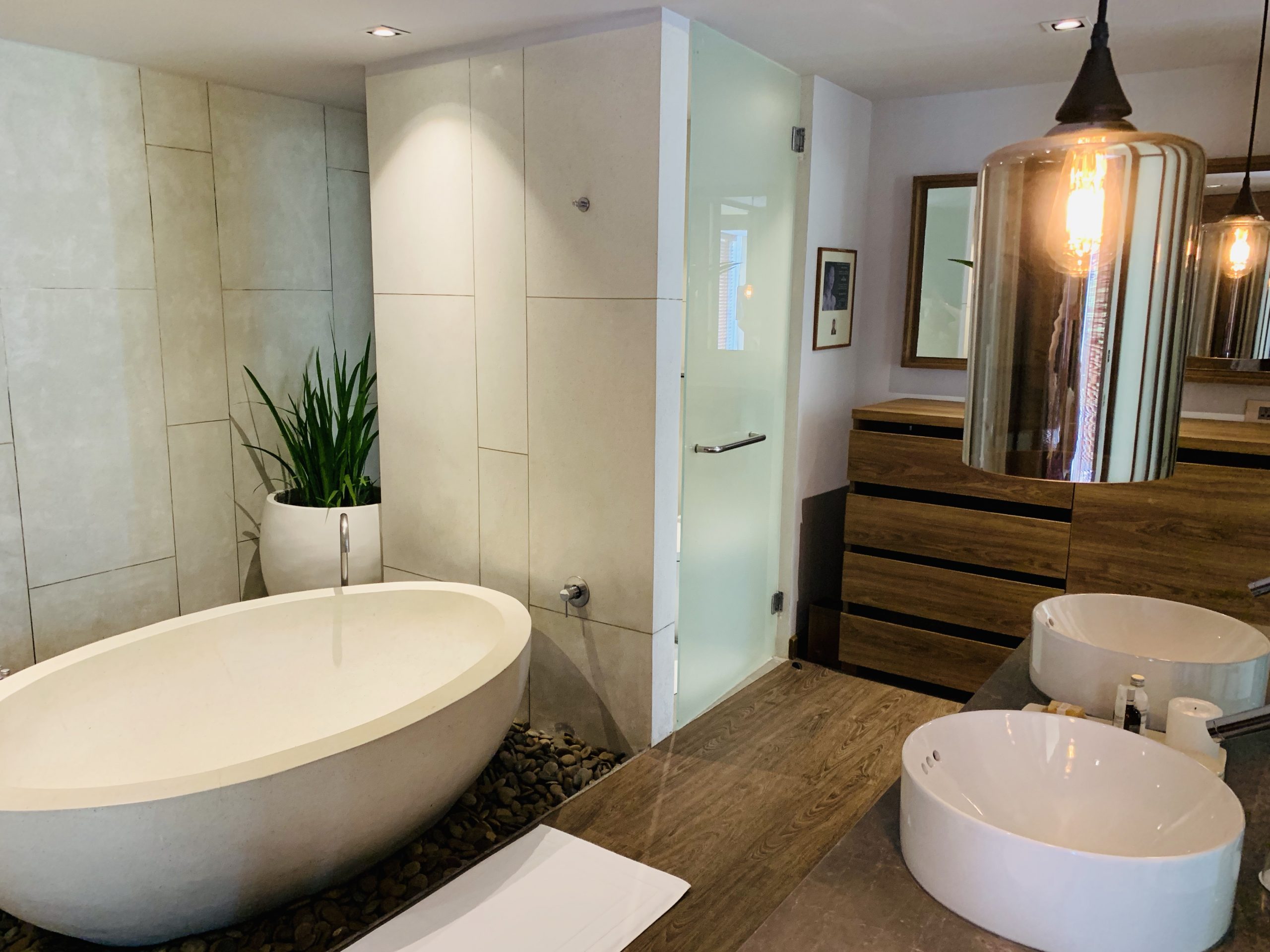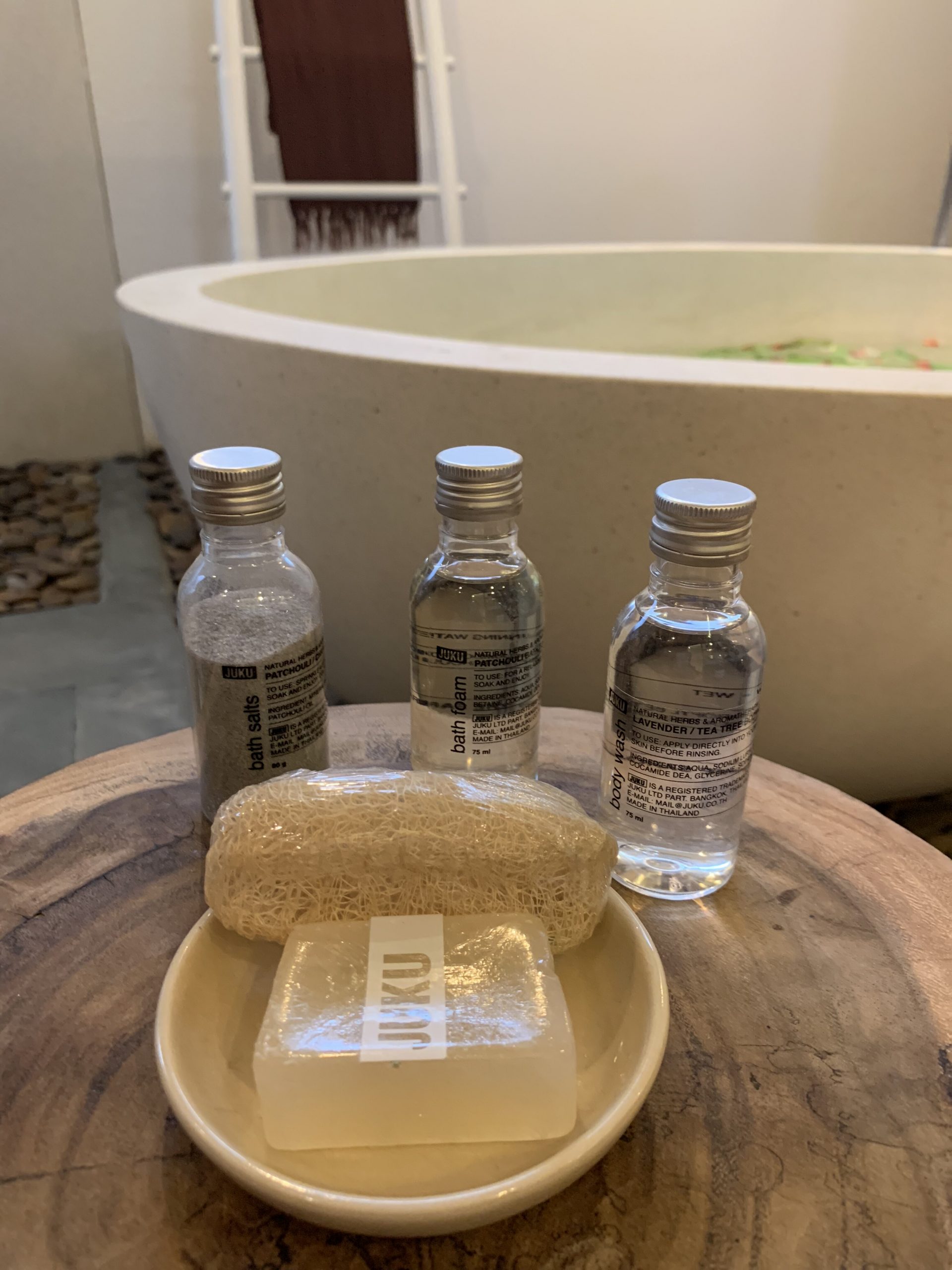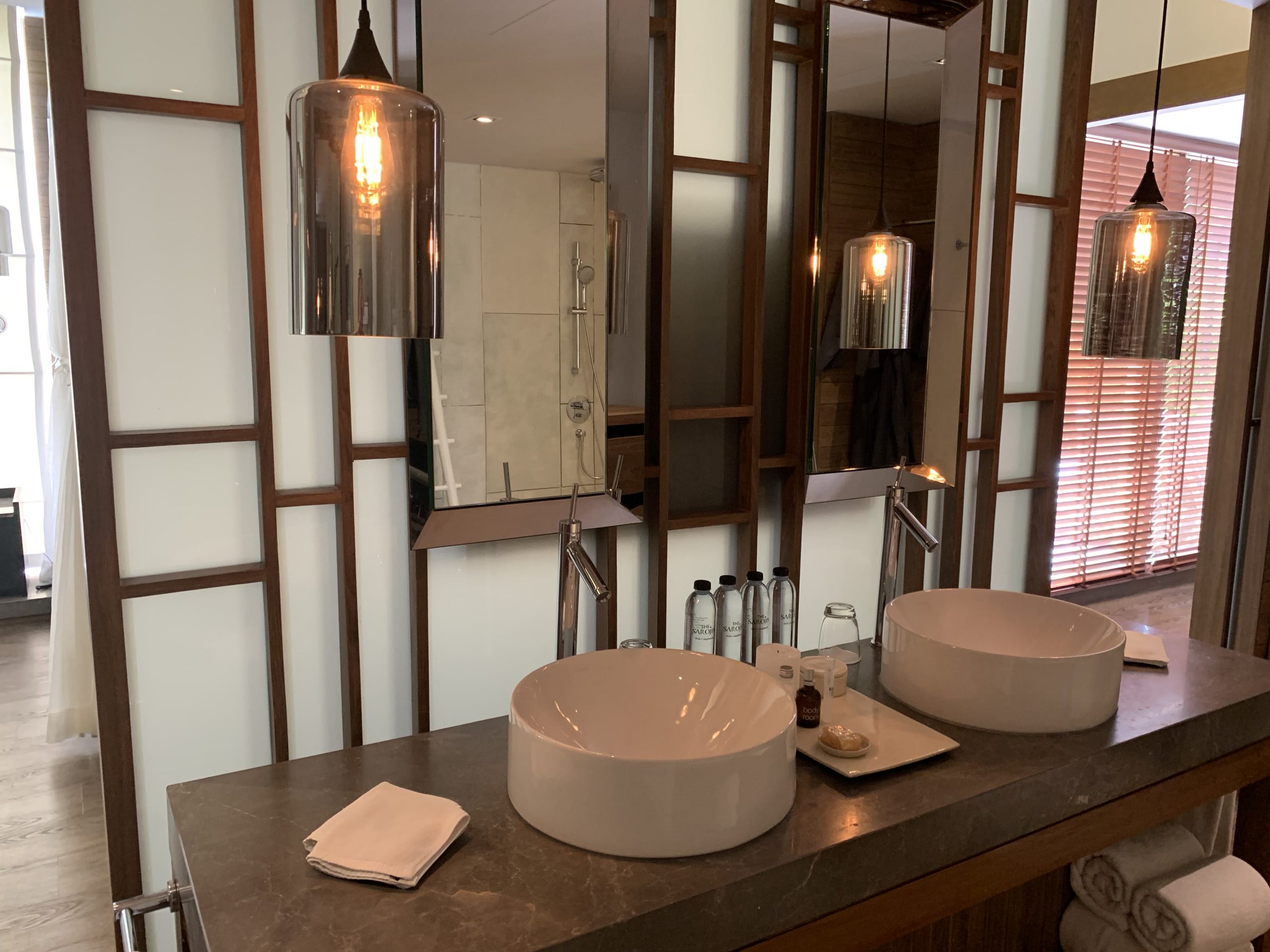 I've travelled to Khao Lak many times, and so we'd visited most of the tourist attractions. But there is plenty to do if you want to be active, with several rain-forested national parks on the doorstep and Phuket only an hour away if you crave somewhere more lively. I highly recommend boat trips to nearby Islands and around the scenic limestone karsts, and of course you can venture a little further to the Similan Islands (which I have never done) but are supposed to be beautiful. The hotel has its own yacht called The Lady Sarojin for those with a bit more cash to splash. Small group or bespoke trips can be arranged.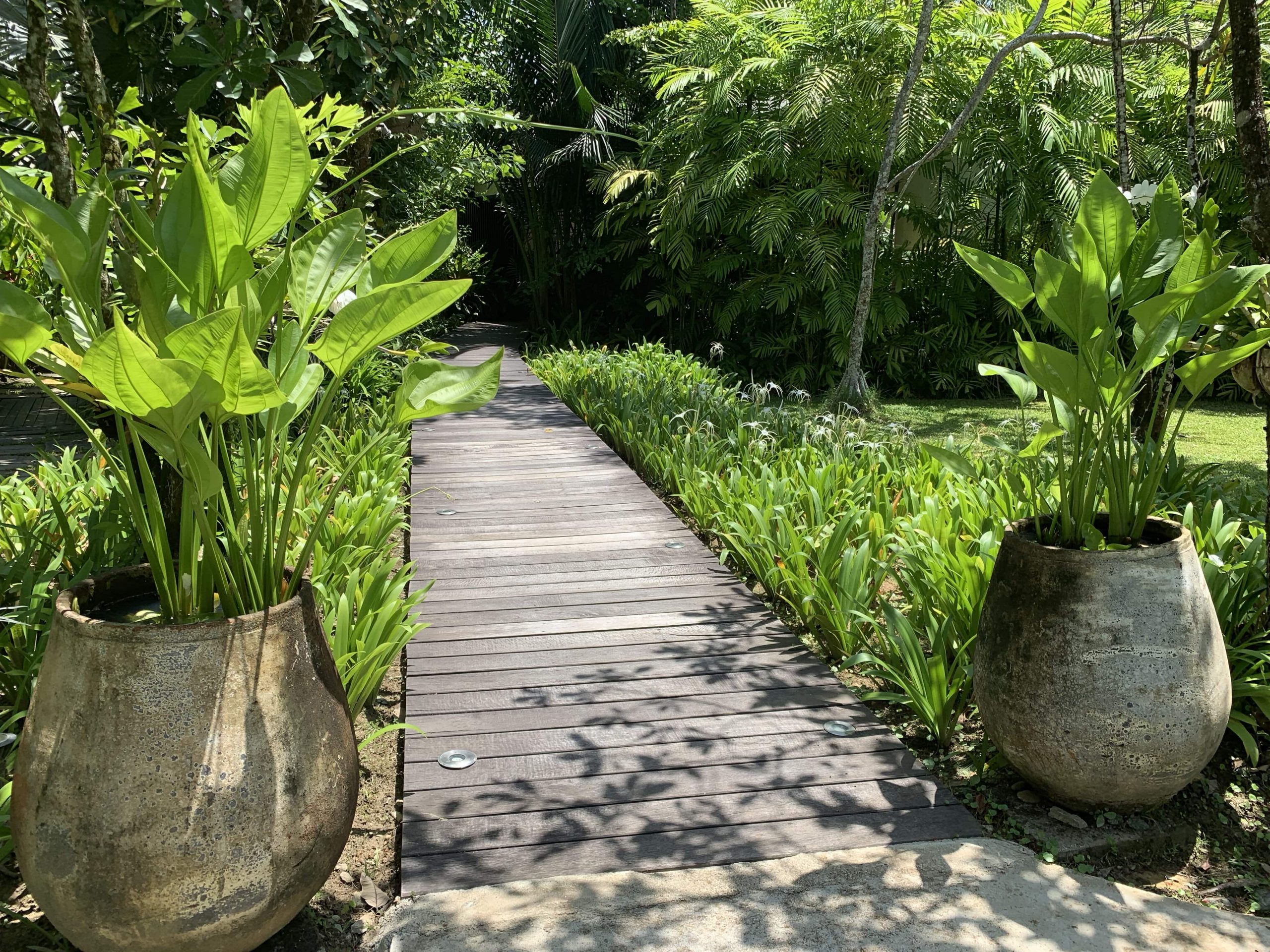 I try always to visit Thailand in the low season (April-October), mainly because it's exceptional value but also because it's really quiet. I much prefer the empty beaches and peaceful pools. June is a great time to visit as it's not in the school holidays. Yes, there will be the occasional shower, but it's still hot, and the showers are refreshing and sometimes dramatic. Often rain falls at night or occasionally in the afternoon for half an hour and then it's hot and bright again. We had around two afternoons when it rained during our stay, but we just went to visit the spa or sat under the canopied sunbeds by the pool or decamped to our jacuzzi with a book and waited for the shower to pass.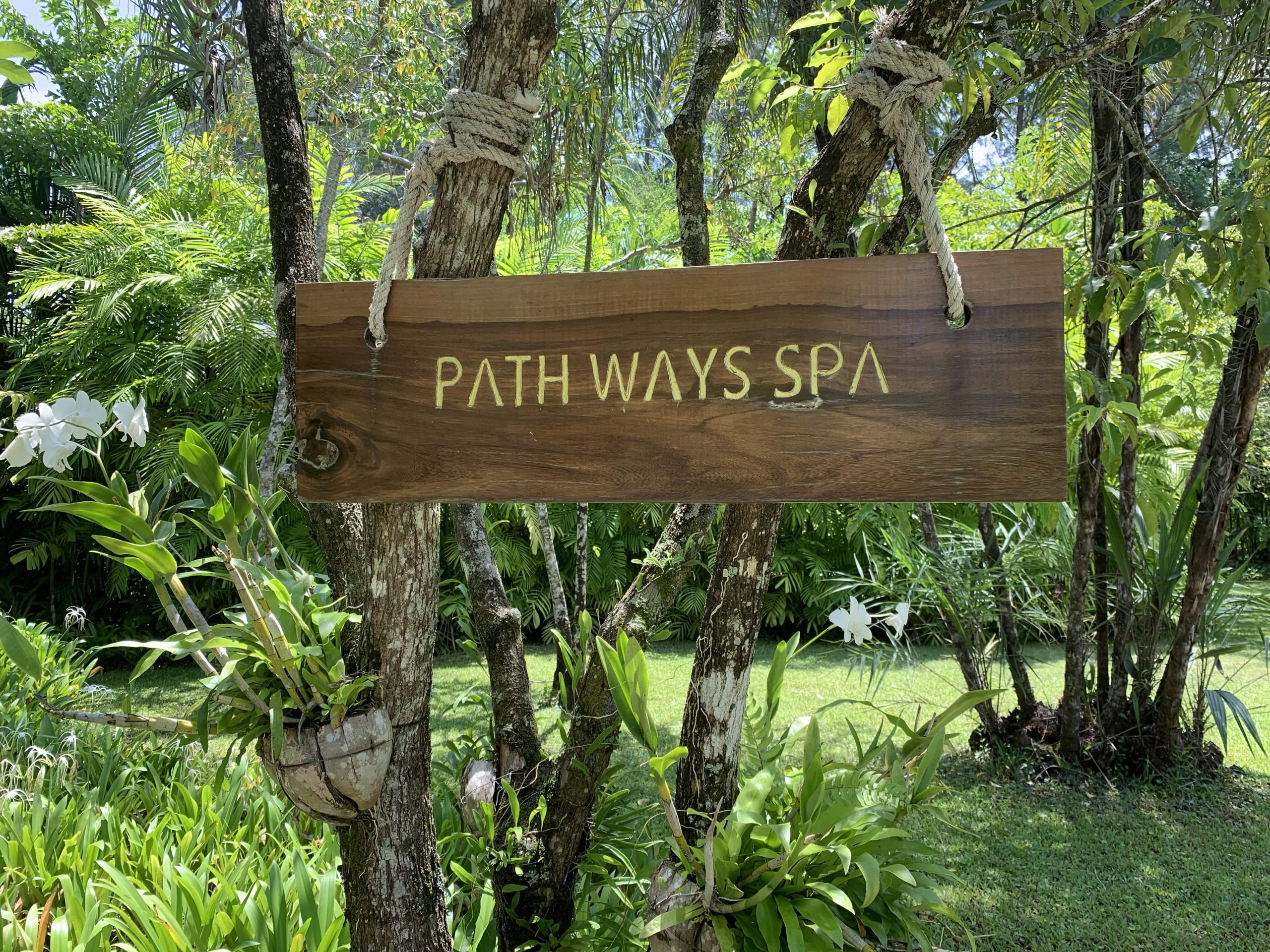 Birdsong and the ocean can be heard in the rejuvenating Pathways Spa. I thoroughly enjoyed my treatments during my stay. The spa girls were delightful, the massages excellent and the whole experience meant that I was so completely relaxed at the end of our week's stay that it was a struggle mustering the energy to pack our cases when it was time to leave.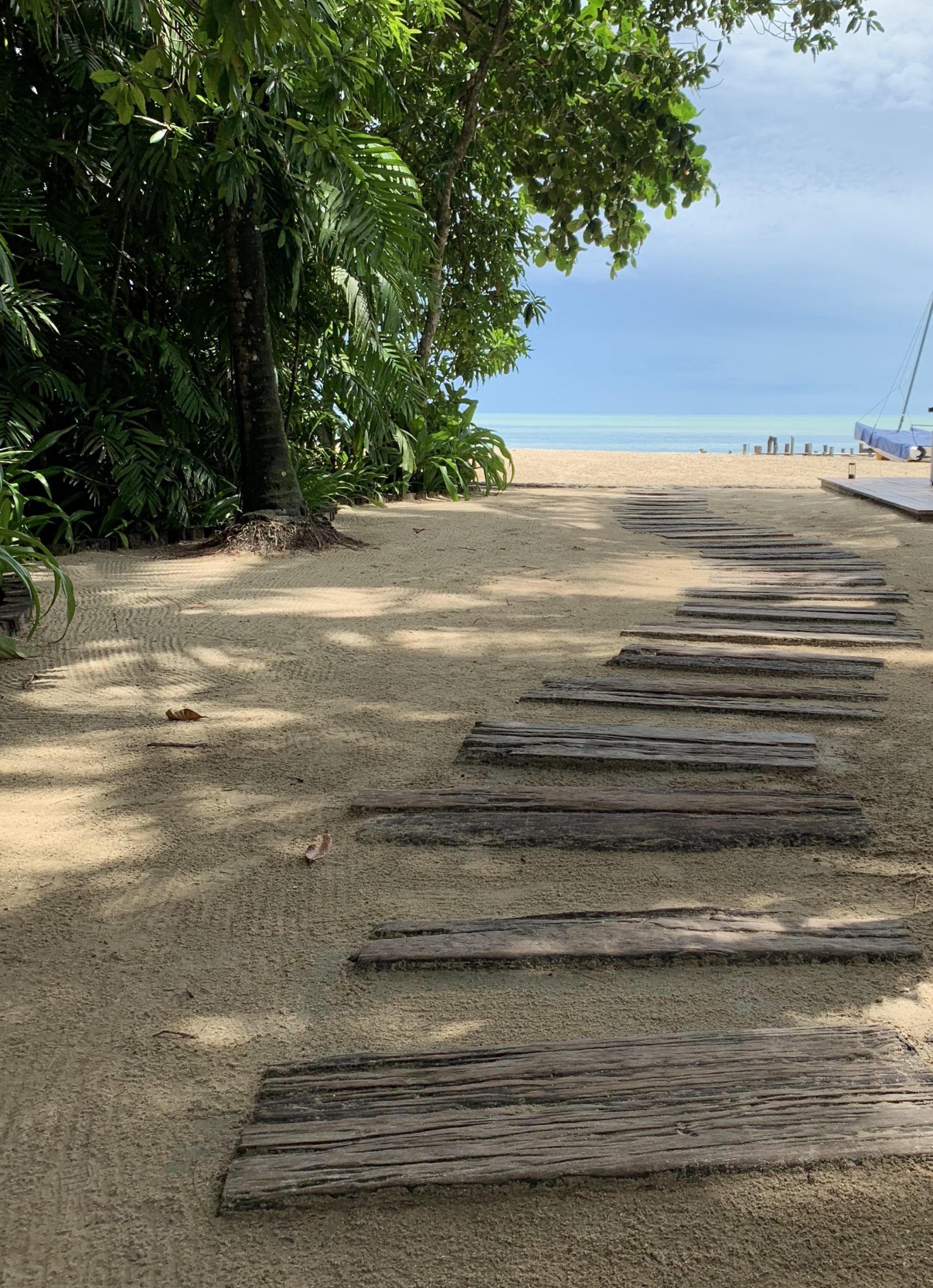 Sometimes it's not always recommended to swim in the sea at this time of year due to the strong currents, and boat trips are not still possible however the beach at the Sarojin is relatively well protected, and there's always a lifeguard on duty to advise.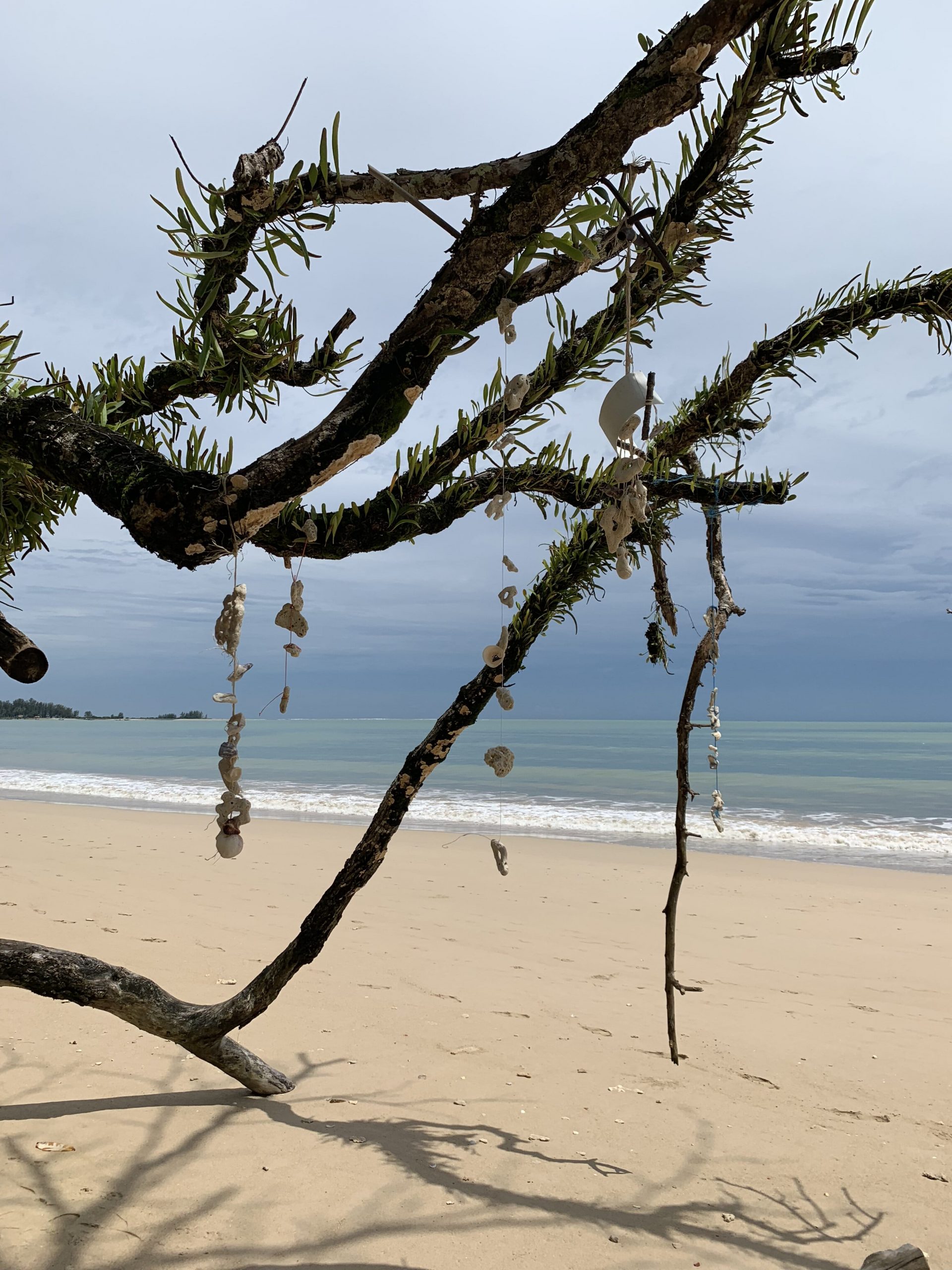 Dining and bars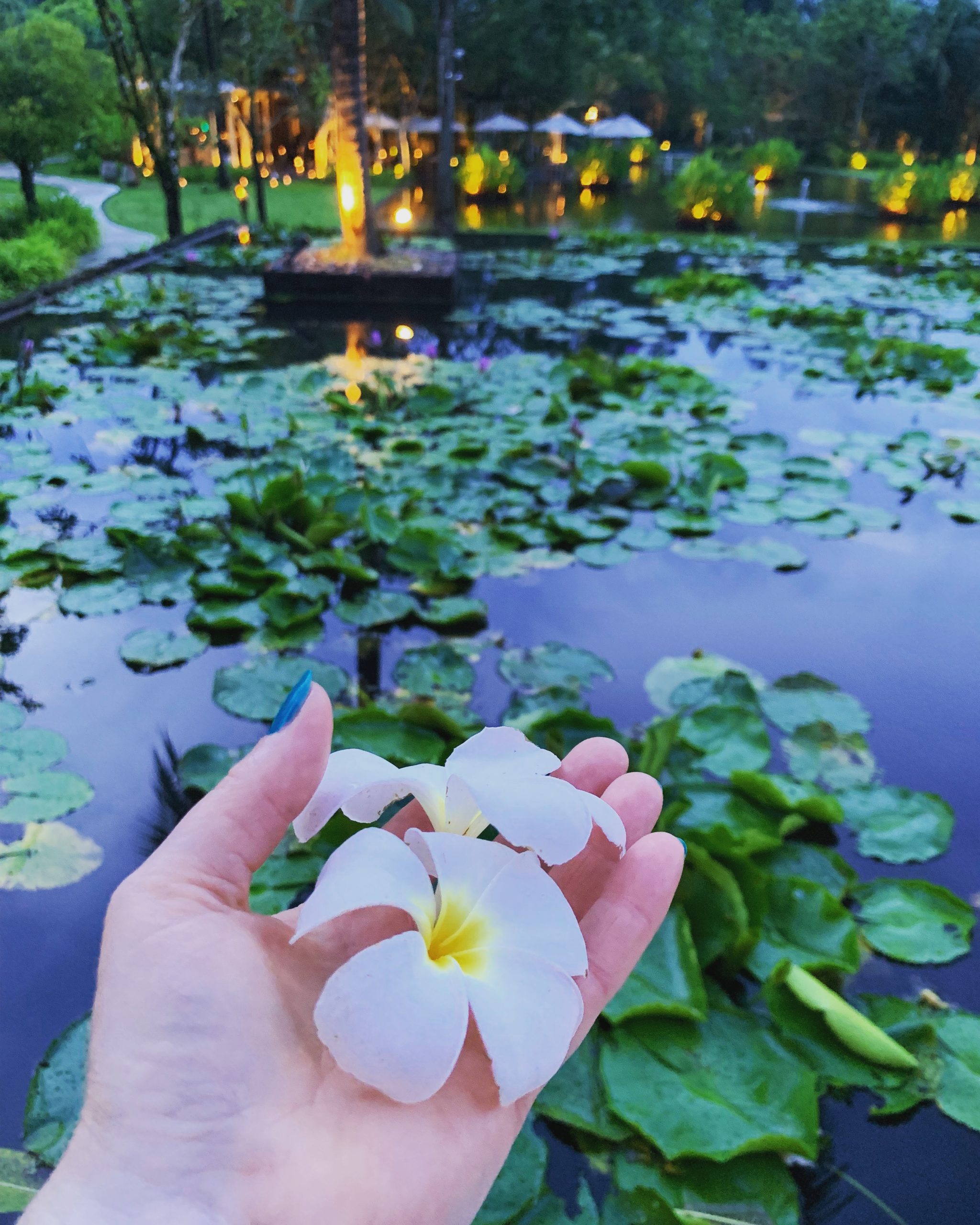 There are two restaurant options at The Sarojin; Ficus (where breakfast is taken) is set around lily ponds in the pretty gardens and Edge restaurant, which is where we ate dinner. The great thing about breakfast at this hotel is that you can have an a la carte breakfast with sparkling wine at any time between 6.00 am and 6.00 pm. It meant it was never crowded, you ate at a time to suit you, and the food was freshly prepared. There's an extensive menu to choose from, and the food was beautifully presented and absolutely delicious.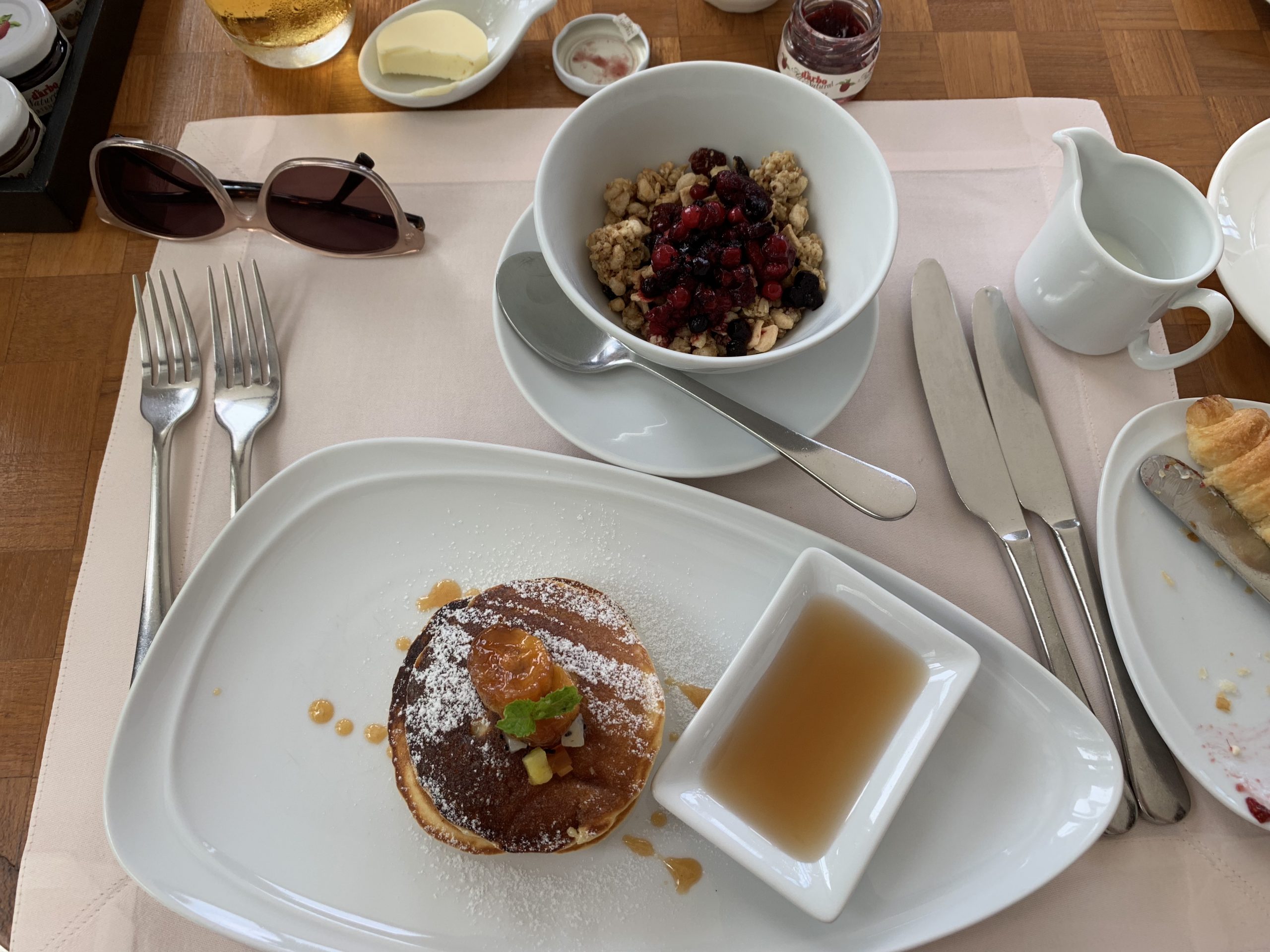 My son and I tended to go for a swim and beach walk in the morning and have our breakfast at around lunchtime. We were always starving by then and could do the food justice. If you do visit The Sarojin, make sure you try their banana bread at breakfast, we're now life-long fans!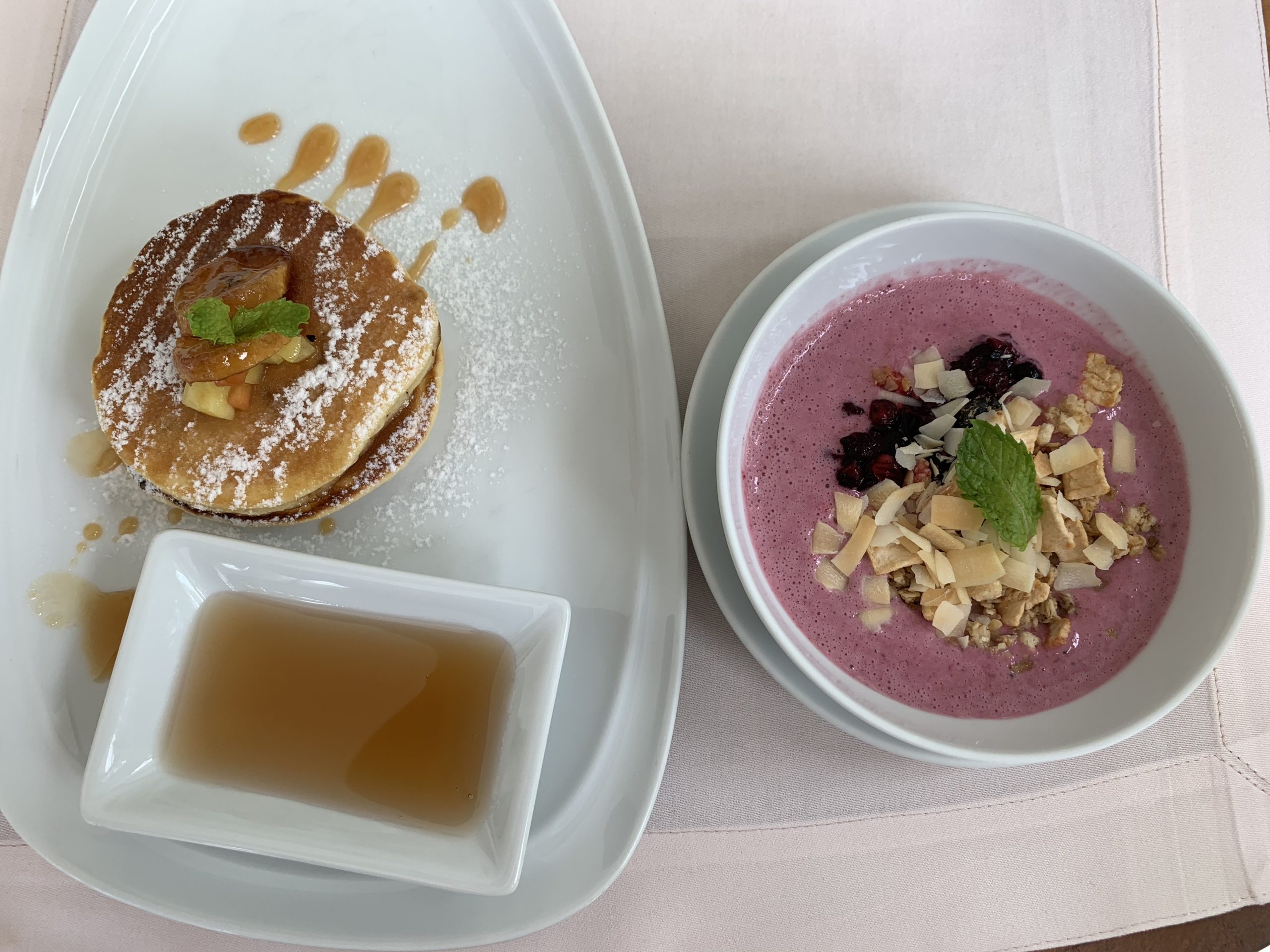 Normally you'd expect a few small restaurants to be scattered along the beach, but perhaps because it was so quiet at this time of year, there weren't any. If you didn't want to eat dinner at the hotel, your only option is to grab a taxi and head off into Khao Lak where there is more choice. We were more than happy to eat at The Edge restaurant where the service was very attentive and the food very good. My son charmed the waiting staff with his nightly ordering of Massaman curry, declaring that it was the best he'd ever tasted.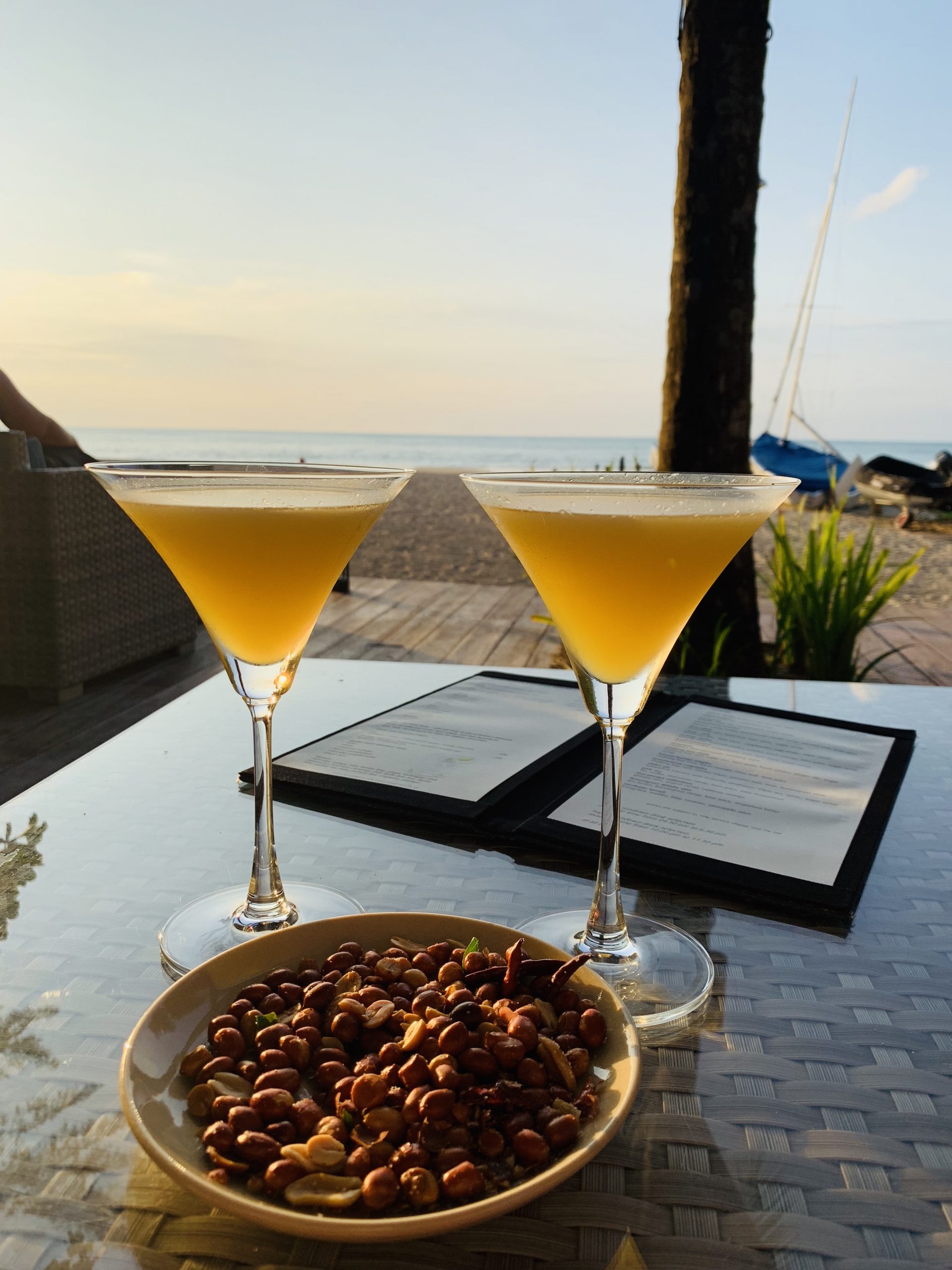 Our evening usually kicked off with a cocktail during happy hour at the beach bar overlooking (you guessed it) the beach. In this part of Thailand, the sunsets are spectacular and sipping a margarita we'd watch the sky turn from a flamingo pink to deep purple, listening to the soporific sound of the waves and the hermit crabs scuttling along the sand.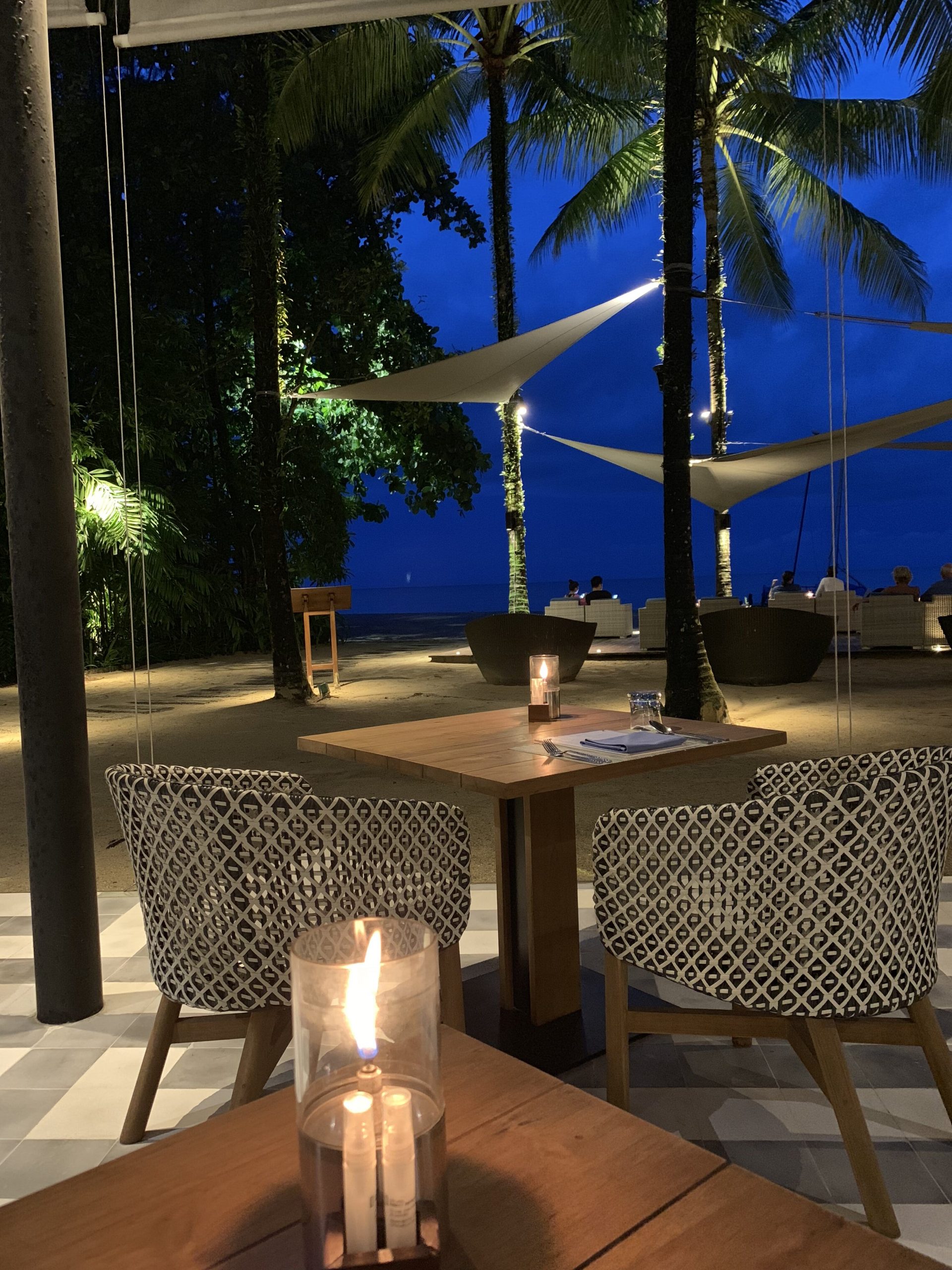 The pool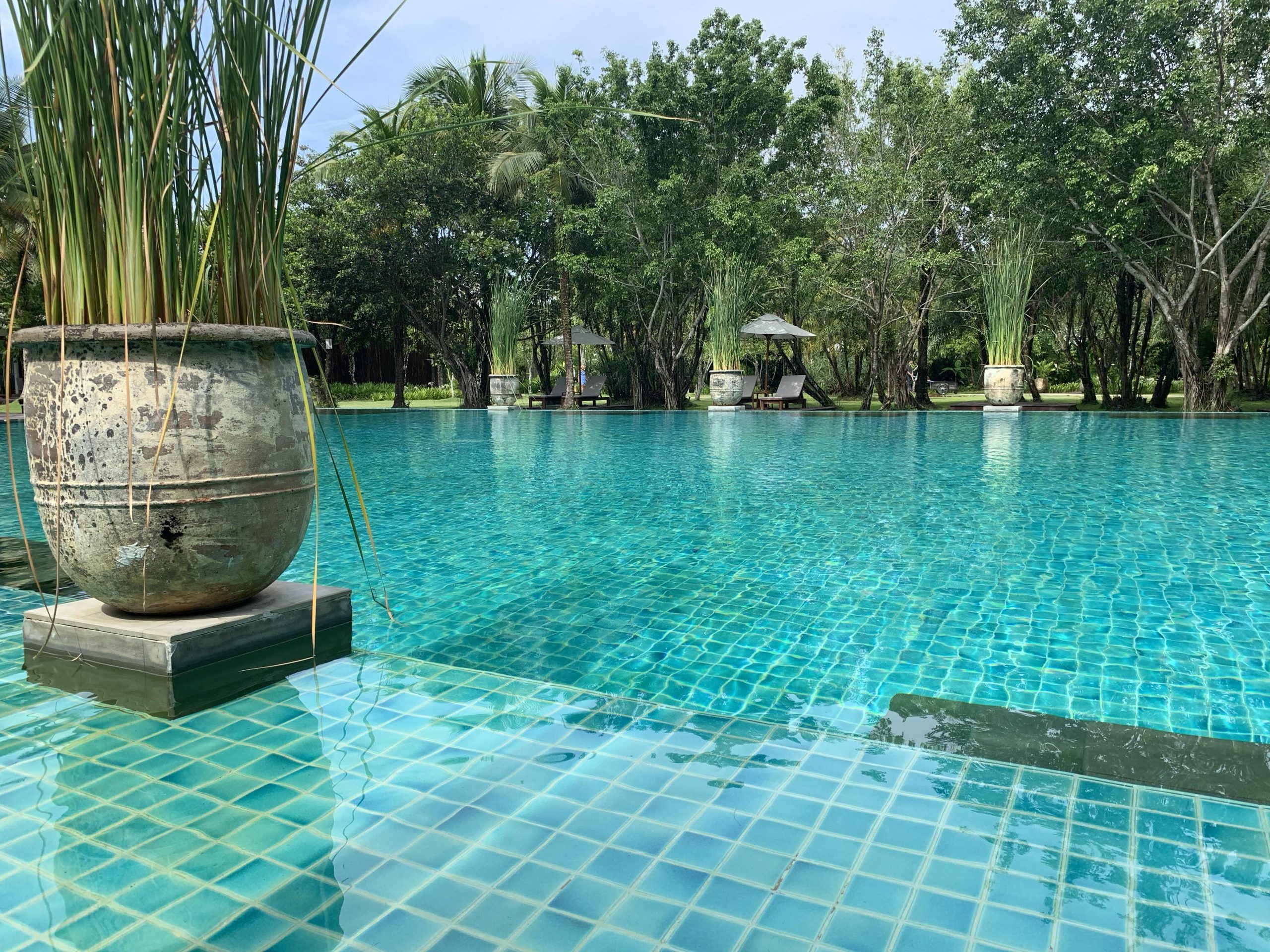 The pool area at the hotel is fabulous, large and uncrowded and a pool attendant rushes over with large fluffy towels and iced water when you approach. One afternoon as we were relaxing by the pool a 3-foot monitor lizard meandered past. As the hotel backs onto a national park, this shouldn't be a surprise.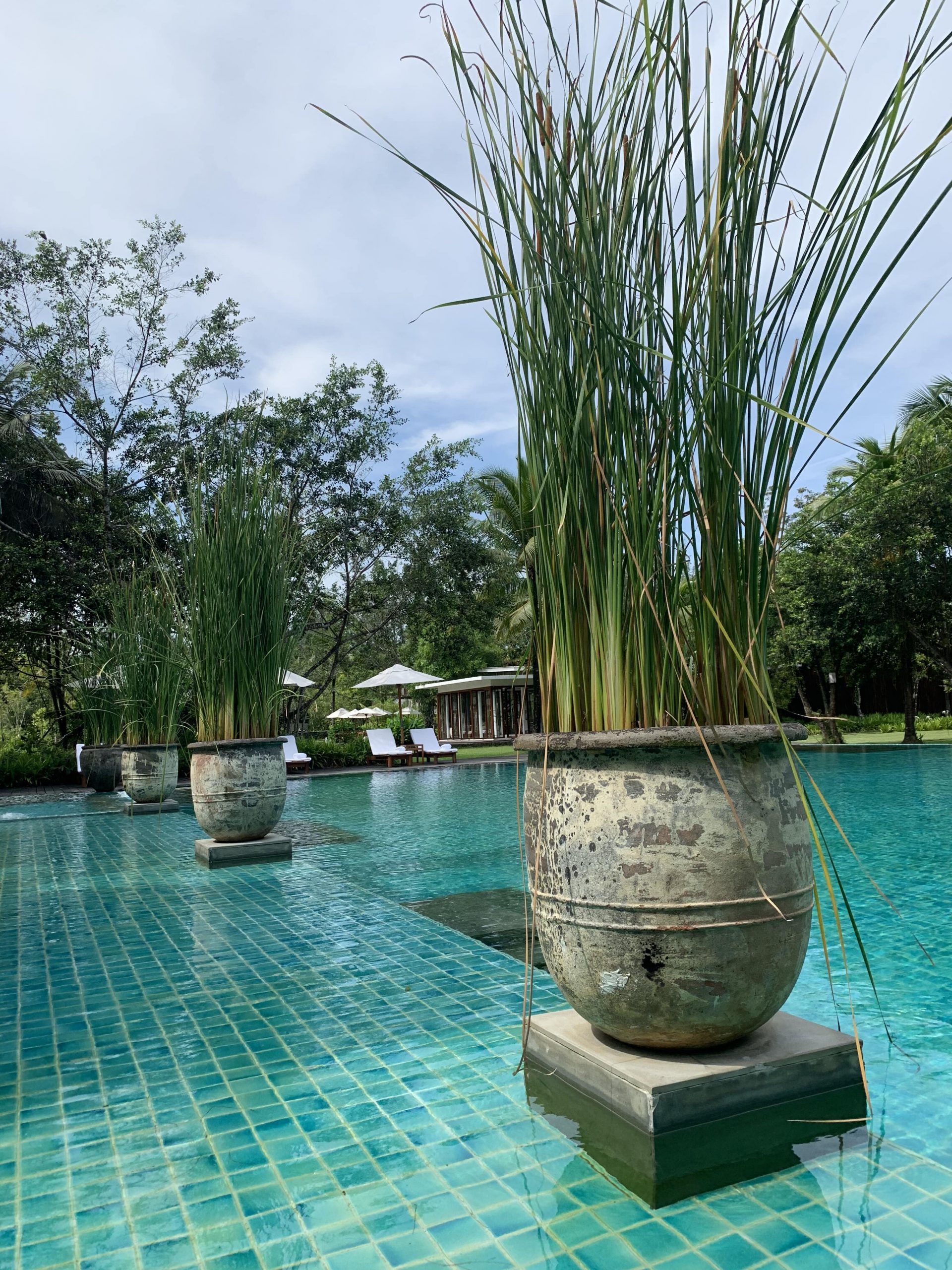 I have to say, we had a fabulous week at The Sarojin. It's a special place, and if you want somewhere to chill, switch off and completely unwind, then I'd highly recommend it.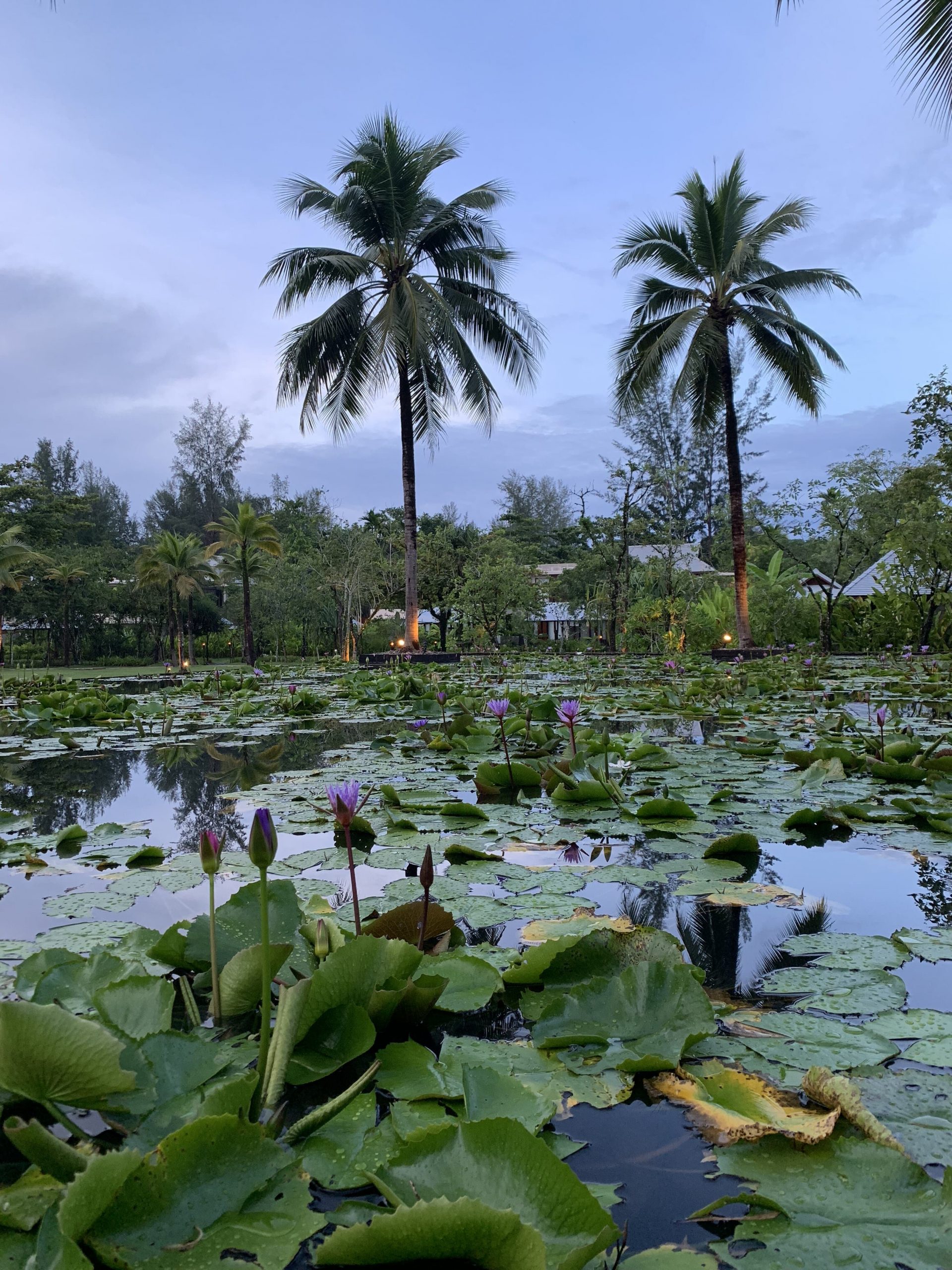 We got exceptional value with the upgraded room and inclusive spa treatments. Because the hotel is small (and it was only a third full when we visited), it felt like you're in your own private villa.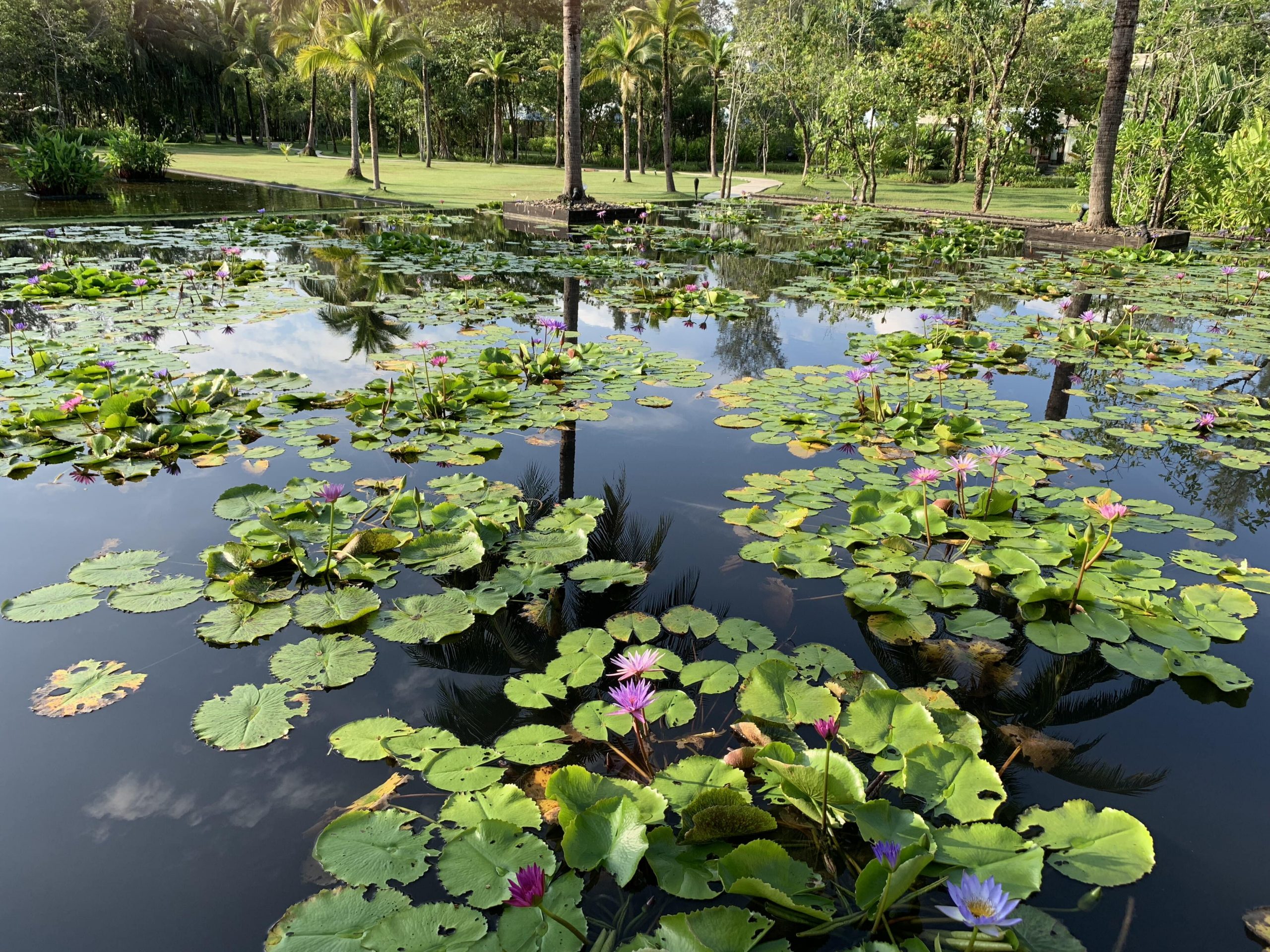 I just can't wait to go back!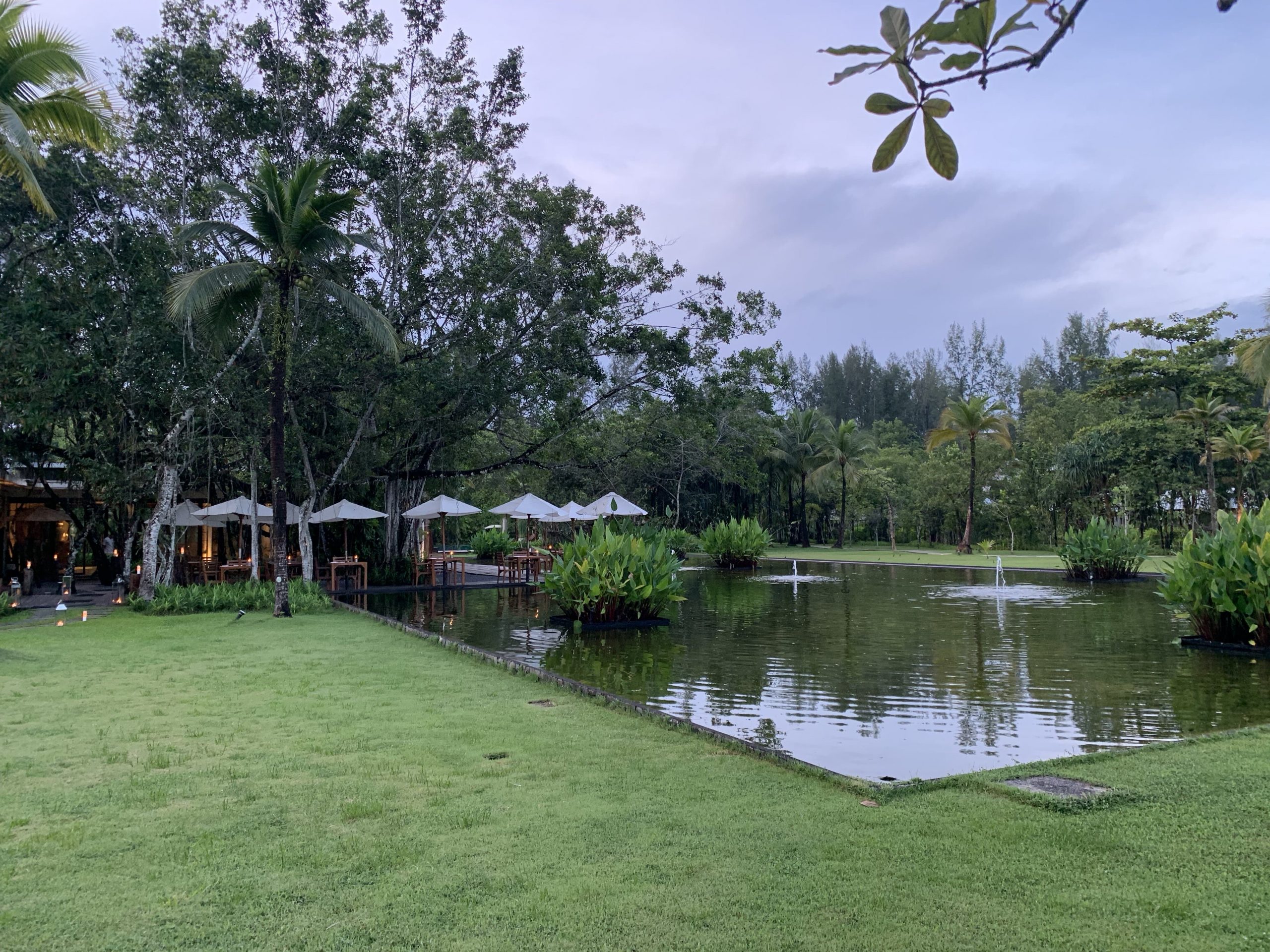 The Sarojin: https://www.sarojin.com/en/
Eastin Grand Hotel Sathorn: https://www.eastinhotelsresidences.com/eastingrandsathornbangkok/
Enjoy our content? Help support Turning Left for Less by doing your Amazon shopping through our link. There is no cost to the reader and it helps me continue to run the blog during the current crisis of very little blog income through advertising or affiliates.