We all know Australia is big, so it stands to reason that it has a few hidden gems. Actually, it has plenty, but we're going to talk about a few big ones here. Most visitors to the land down under tend to linger on the East coast, visiting the beautiful sites of Sydney, Melbourne and Brisbane.
However, those who are slightly more adventurous (or with slightly more time) can find themselves exploring the wonders of the South Coast, or the wide open spaces of Western Australia.
Here are some of the most remote, yet most beautiful, places in Australia, not often visited by international tourists due to their location, and the fact that they don't often feature in your usual travel guide.
With the rise of social media, some of these spots are slowly gaining the attention of the travel industry, winning international awards for their pristine beauty, natural attractions and facilities. Trust us – a visit
Get ready to explore some really unique Aussie destinations, with a visit to Tasmania, the Northern Territory, and Lord Howe Island.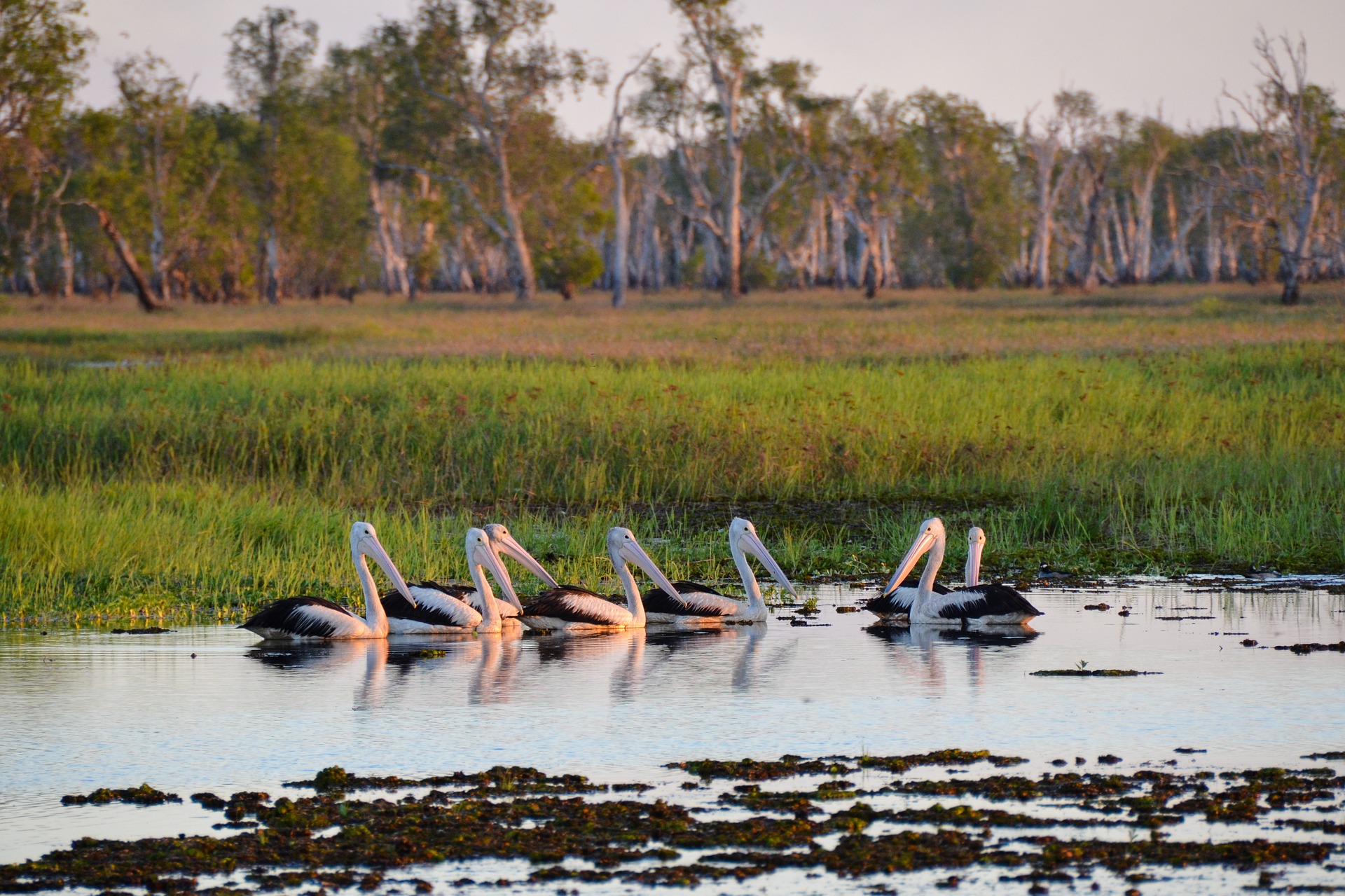 Before you go
All of these destinations are more remote than the big cities, and you may need to utilise several modes of transportation to get where you're needing to go. As mentioned in previous posts, having a car is a great idea, as it allows to you access spots you can't get to on a tour, and to really take your own time to experience these beautiful places.
If you decide to drive and want to get off the beaten track – literally – make sure you know how to properly handle a vehicle, like a 4WD. Not just driving it on the roads, but driving it in sand, through rivers, up mountains and in rain. Many visitors end up on the 'wrong side of the track' due to overestimating their 4WD-ing prowess (it's happened to us before).
All of these spots, as mentioned before, are more remote, so please always be aware of any safety precautions you need to consider, as well as warnings about weather and wildlife. They aren't joking when they say there are lots of crocs in the NT, and Tasmanian forest tracks can be so dense it is easy to get lost. Please also be very cautious when it comes to swimming in the oceans, as different times of the year can mean different safety levels (and different creatures hanging about!).
Weather can change quickly and vary widely in these destinations, so make sure you're prepared before you go. Keep an eye on weather reports, as flash flooding, storms and even cyclones can occur in the Northern Territory, and Tasmania is known for it's storms and downpours too. Always be prepared, and remember – just because it's Australia, doesn't mean it's always warm. It can get below 10 degrees Celsius in parts of Tassie, so, pack accordingly.
Northern Territory
The beautiful NT, or Northern Territory, is a vast, magnificent land, steeped in culture and history. Many easily recognise the famous 'Ayers Rock' (now called Uluru, which is the traditional indigenous name), the great red anomaly that seemingly erupts from the middle of the Australian desert. However, there is so much more to this amazing state – stunning wetlands, endless deserts, breath taking rock formations, unique wildlife, beautiful beaches and coastline, canyons, waterfalls, forests and more.
Darwin, the capital of the Northern Territory, is perhaps a little ambitious in calling itself a city. Comprised of several city blocks, Darwin is small, quaint, has everything you need and is teeming with backpackers, seasonal workers and military from across the world – making the nightlife incredibly varied, and quite fun.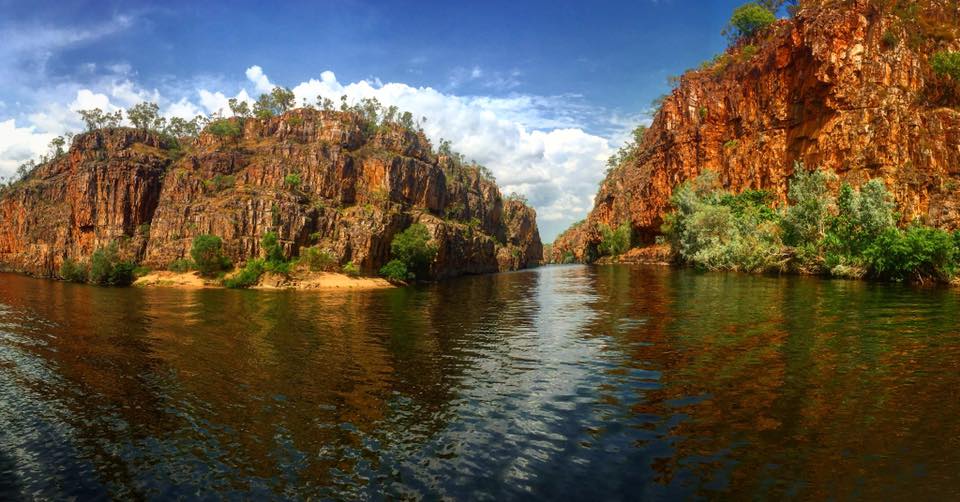 There is a lovely historical route to follow, with some original buildings (which is quite a feat, really – Darwin was both bombed by the Japanese during World War 2, and experienced one of the most severe cyclones ever recorded a few decades later). There is a gorgeous outdoor cinema, twilight markets, an inflatable waterfront playground and beautiful walking trails.
The Mantra on the Esplanade Darwin is a great place to stay, with a fresh and modern interior, well appointed rooms and waterfront views.
Darwin is also a great base to explore the local surrounding area. From there, you can easily do day trips to some nearby national parks and attractions. Don't miss out on visiting Litchfield National Park, with it's gorgeous (and mostly safe) swimming holes and waterfalls, head up the Adelaide river to see some crocs, cruise along the gorgeous Katherine Gorge and hear stories of the amazing rock formations or head into Kakadu, and take a walk through a stunning, ancient land full of stories and rock-art, as well as waterfalls, wildlife, swimming holes, great fishing and walking trails.
If you're into fishing, don't miss out on a fishing charter or tour while you're up here. You can even get helicopter tours that take you out to the remote islands, in search of some highly prized fishies. Apparently, some of the best 'Barra (that's Australian for Barramundi) in the world can be found around the NT rivers. Just keep an eye out for fast-moving logs, they might steal your dinner.
Don't miss out on a local 'jumping croc cruise'. Sail along the river on a two-story ferry, while the hilarious guide tells you about the area, the local wildlife and the different crocs that can be found (many of them even have names). The crocs, properly known as Saltwater Crocodiles, jump metres out of the air to grab their bait, showing us exactly why they are at the top of the food chain.
If you really want to get up close and personal, visit Crocosaurus Cove in the centre of Darwin – you will be lowered into the croc enclosure in a glass cage, allowing you to see eye to eye with one of the most ancient (and dangerous) creatures still roaming the earth.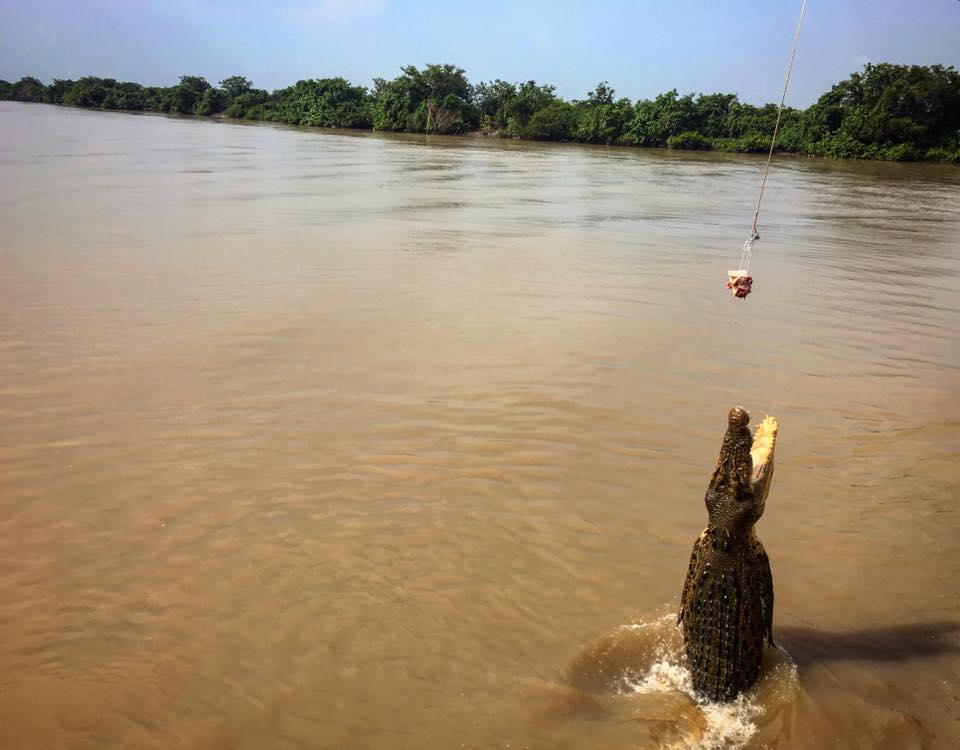 Alice Springs, the nearest town to Uluru, is located quite a bit further south than Darwin, straight down the middle of the Outback. Alice Springs is a sprawling country town with all the amenities, where you can meet plenty of 'grey nomads' (retirees trawling the country in their caravans), backpackers in camper vans, school groups, travelling families and fascinating locals.
The town is a big stop for many on their ways across the country, either up North or across to the West, and a stay here is a true Outback experience.
The main attraction in the area (though a casual 450km away) is the infamous Uluru, formerly known as Ayers Rock. The huge, red sandstone formation rises up from the sprawling desert and sits within the Uluru-Kata Tjuta National Park, also home to the 'Olgas', or Kata Tjuta, another fascinating rock formation.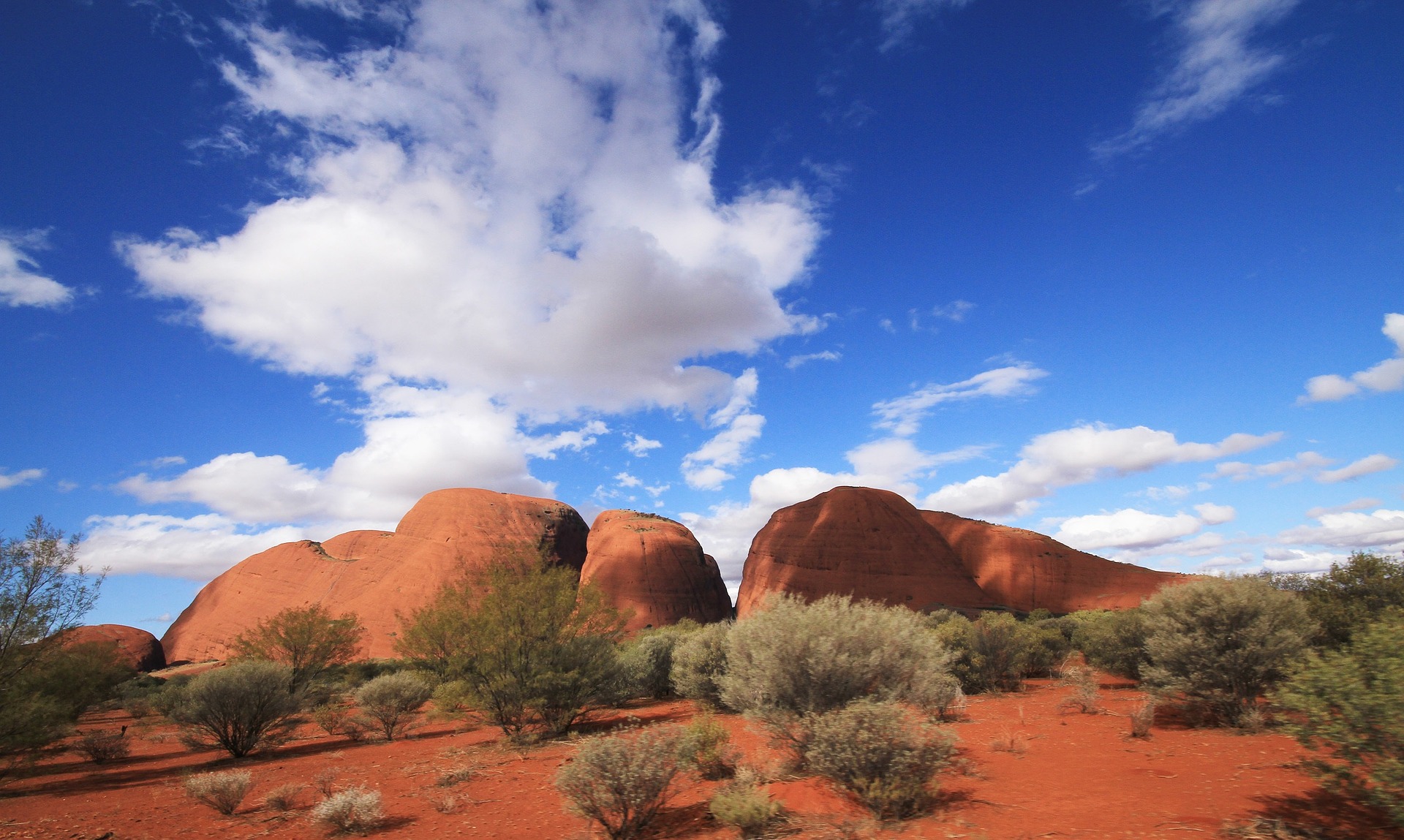 In the past, visitors were able to climb the monolith, using a steep staircase and rope. However, in recent years the climb has been banned, at the request of the local indigenous population who see the rock as an incredibly sacred place.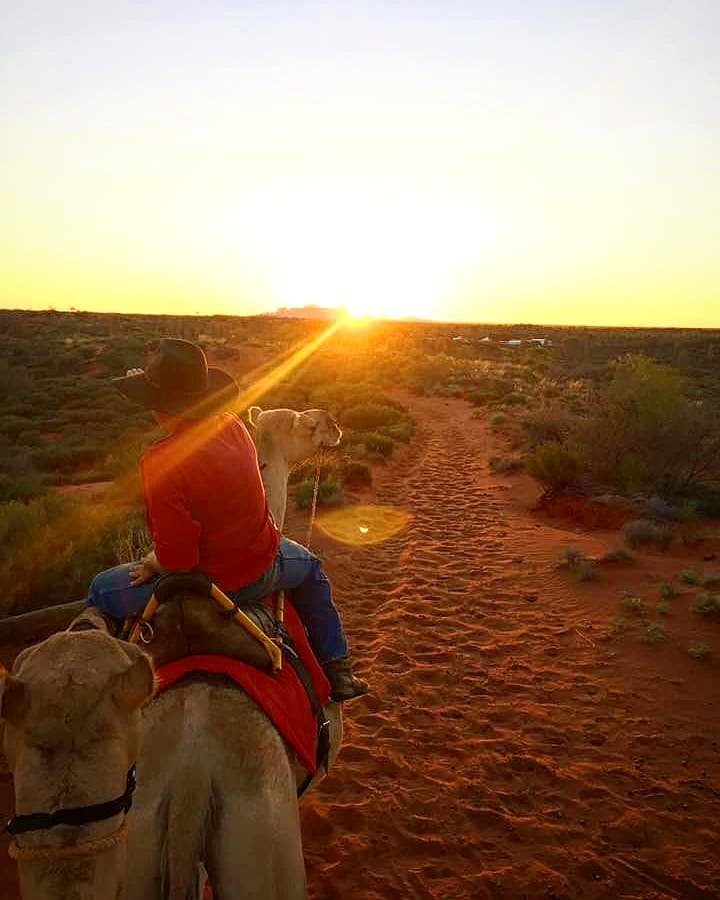 There are many fascinating creation stories about the area, and it is well worth visiting the local Uluru visitors centre. The indigenous population of Australia, otherwise knows as Aboriginals, form a variety of local groups and can be found all over Australia, but no place is better to connect with their stories than in the outback.
Visitors to the park can wander around the base of the rock (around a 10km walk), and it is a good idea to stay at the nearby resort to fully experience this fascinating spot. The resort has a variety of options, from five-star rooms through to the hostel and campground, with a range of bars, restaurants and stores onsite to keep visitors fed and happy.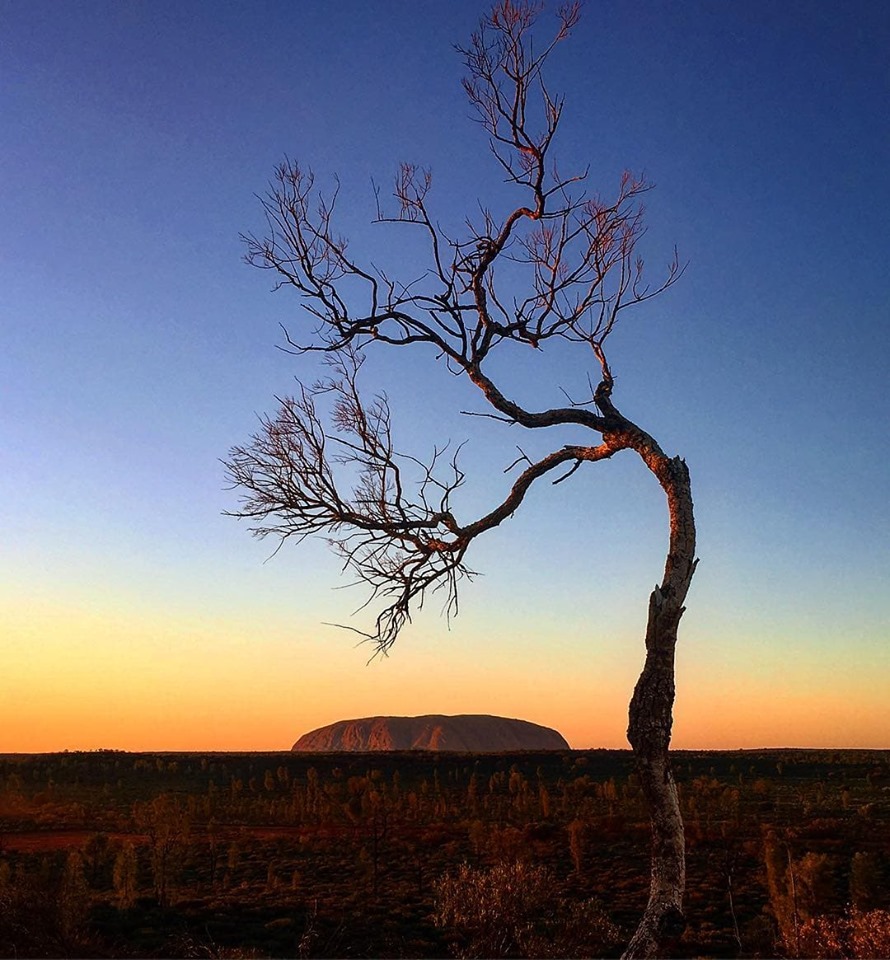 Try going on a desert camel ride, jump on a local tour to see some more natural wonders – waterfalls, swimming holes, more rock formations and even some ancient cave art. You can even opt to venture out and spend the night under the stars in a swag, eating toasted marshmallows and hearing local stories. If you can, this is a must do; the Australian outback has one of the clearest skies in the world. Wake up with brekky (Australian for 'breakfast') and a glass of champagne, and watch the sun rise over Uluru.
Tasmania
Tasmania, known as 'Tassie' to locals (not sure if you have picked up on this, but Aussies like to shorten everything), is the little apple-shaped isle at the bottom right of Australia. Aussies love to tease Tasmanians (similar to how English have been known to tease the Welsh) but in reality, all the 'mainlanders' are just jealous.
Tassie is a personal favourite of mine, there is so much to do and see, minus the hustle and bustle you find in other parts of Australia, and it is just so beautiful. A real hidden gem – definitely make sure to add at least a few days extra to your Aussie itinerary, just so you can get down there.
Tasmania is full of gorgeous old-growth forests, quirky historical towns, incredible coastline and a host of natural wonders. The small population means that it is never too crowded (except possibly the famous Salamanca market), and there is plenty of peace, quiet and nature.
Most visitors who fly will fly direct to Hobart, the capital, though it is also possible to fly to Launceston. If you get the 'Spirit of Tasmania' ferry from Melbourne (a great option if you wish to take your car with you) you will dock in Devonport, at the top of the state. Bear in mind – the sea between the mainland and Tasmania is one of the roughest in the world. Either fly, or pack your ginger tablets if seasickness is an issue!
Hobart is the capital of Tasmania, full of beautiful historic buildings mixed with more modern street art, great shopping and a bustling port area, which is full of boutique stores, world-class restaurants, and some fancy bars. The 'Mantra on Collins', Hobart, is located within an old factory building, and is a great place to recharge after a days exploring.
Visit some of the many museums, spend time picking through the antique stores, wander along the port area, or visit the aforementioned Salamanca Market, which occurs every Saturday along the main street that runs to the harbour. The market is famous across Australia, and has some of the best local produce and locally made handicrafts you can buy.
Tassie isn't just a haven for people – due to it's largely untouched wilderness it is home to a number of creatures, including in the water. Take a wildlife cruise and see dolphins, seals, whales and even sea-eagles, or visit a local sanctuary which is home to some of the Tasmanian Devils; an endangered species with a fierce growl (though they're completely adorable) that are only found in Tasmania.
A quick trip up Mt Wellington, which overlooks Hobart, gives you great views across the city. And don't miss a visit to the world-famous MONA Museum (the Museum of Old and New), an incredibly progressive private art museum, full of fascinating, often interactive, sometimes funny and always unusual art exhibits. To get there, you can buy a ticket for the MONA ferry, where you will ride astride some very tame sheep or tigers, or you can upgrade and take the journey in the 'posh pit'. It's worth it.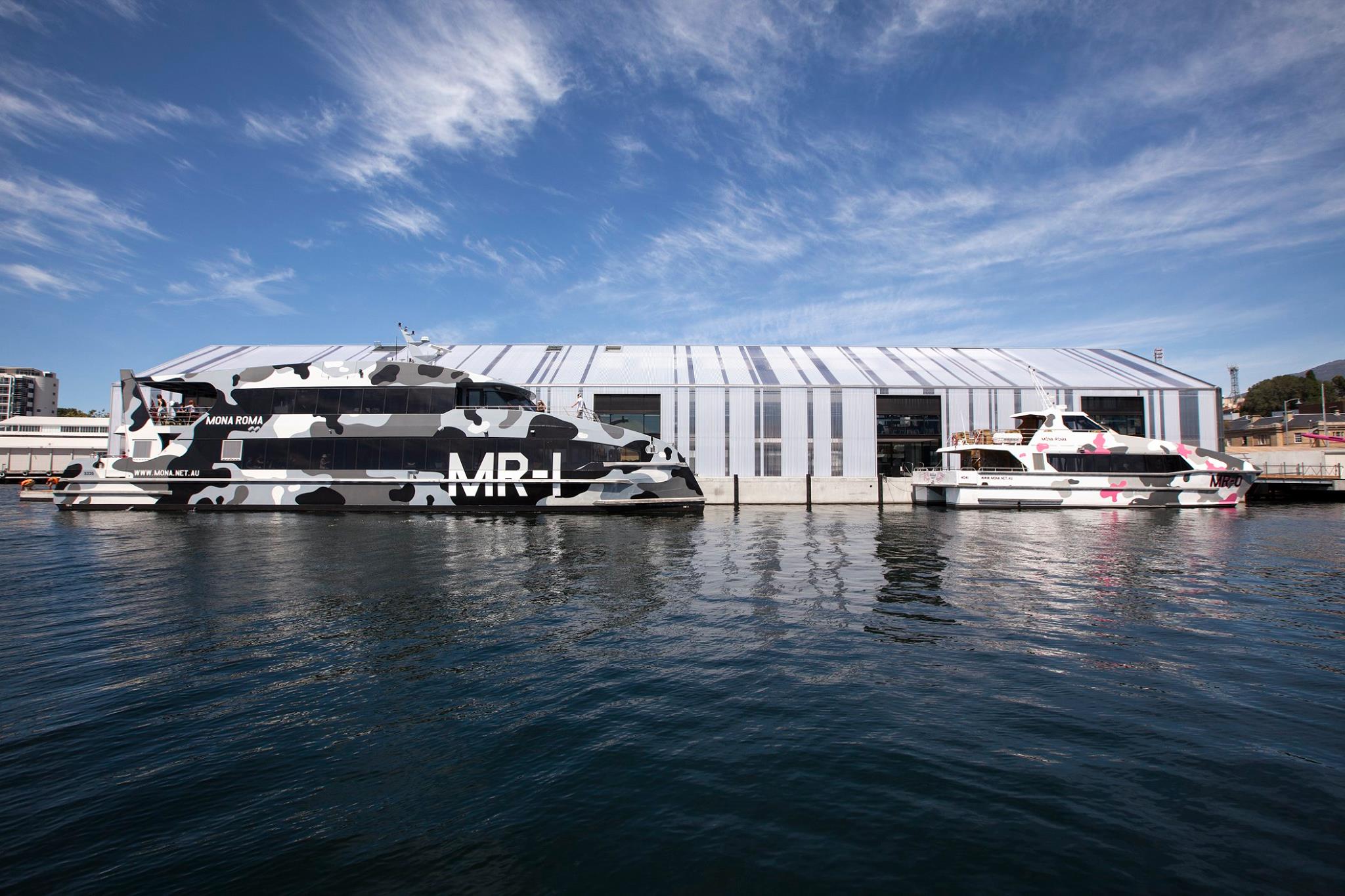 Tassie is widely known for its local produce – more on that later – but there are many incredible eateries to be found in Hobart, so make sure to snack (and drink) your way around the city, in between your many adventures.
From Hobart, one of the most popular day-trips is out to Port Arthur, a historical village and settlement which was once a penal colony, full of convicts sent fresh (though their smell would suggest otherwise) from jolly old England.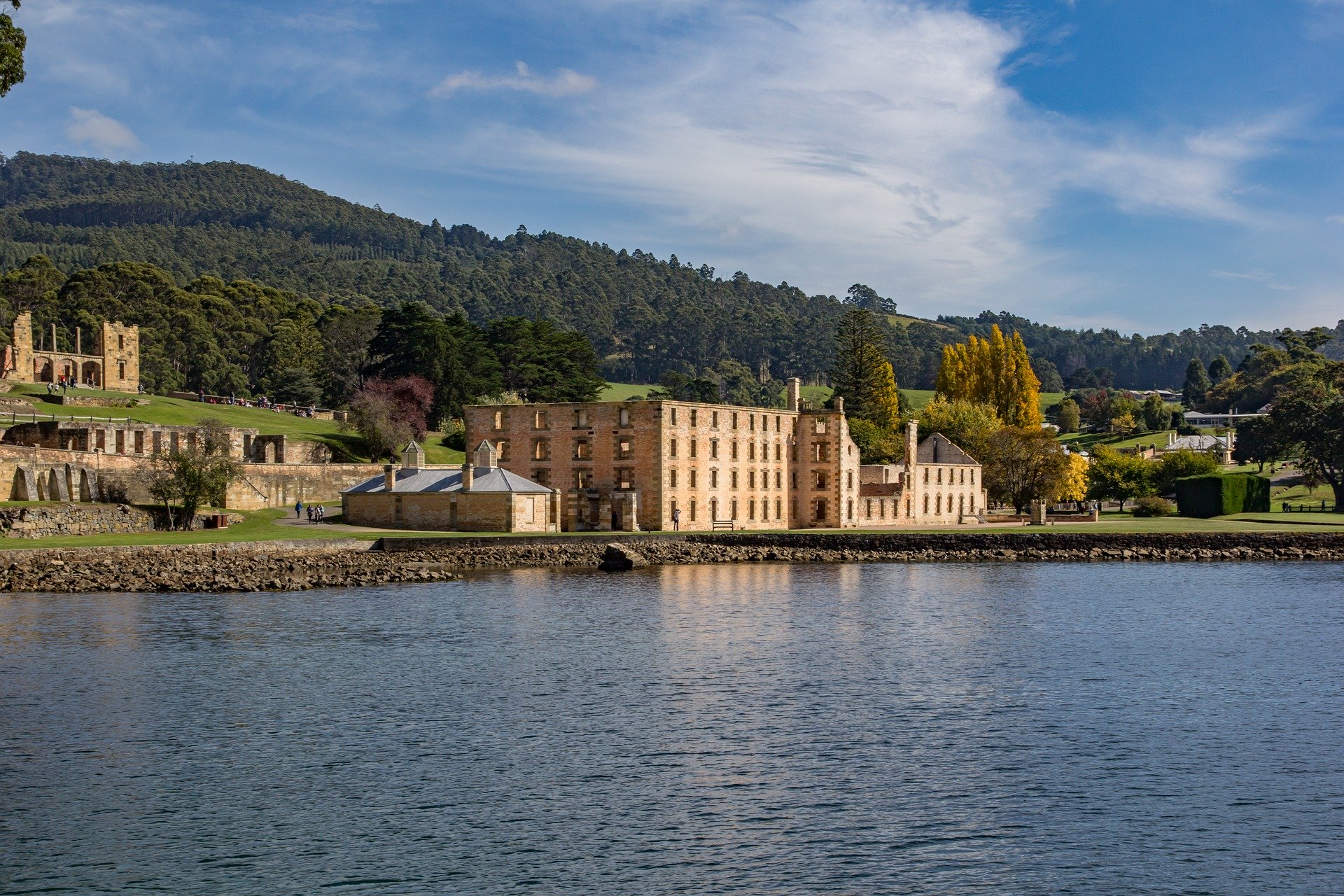 The sprawling site encompasses a barracks, several churches, a prison, a hospital, stores, a school, a morgue and homes, amongst other things. The audio tours are included, and are well worth using, as it can be hard to know which building was which, as some are in a slightly crumbling state.
It is also worth taking the boat tour out to the small islands, visible from the main buildings – known as the 'Isle of the Dead', one houses the remains of over 1000 convicts who faced their end in Port Arthur, and the other island houses the remains of many children who sadly died there.
A play in the visitors centre is a fascinating look into a convicts journey, both from England and during their time at the colony. It's really fun and interactive, and not just for kids either.
If you're feeling brave, definitely take one of the 'after dark' ghost tours – Port Arthur is well known for it's many ghostly inhabitants, and almost everyone that visits has some kind of creepy experience to write home about.
The site is also famous for another reason – in 1996, the worst massacre in Australian history occurred there, with 35 people tragically losing their lives after a gunman opened fire at the popular tourist spot. There is now a memorial on site for those that lost their lives.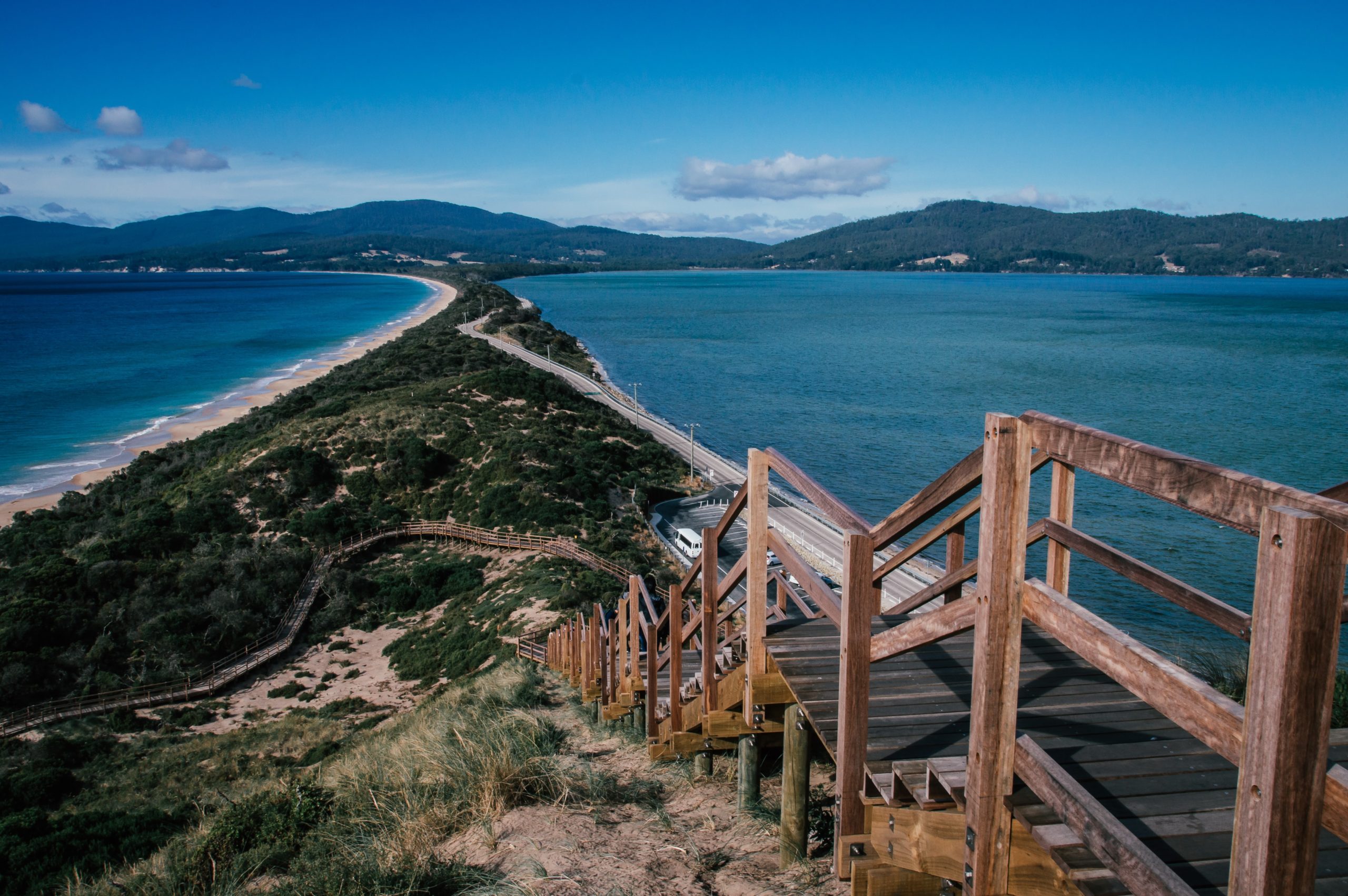 Slightly further to the south of Hobart and Port Arthur is the gorgeous Bruny Island – a great spot to try some local produce. Visitors can opt to take a boat trip out from Hobart, or drive down themselves if they want to spend a little more time. There is plenty to try here, especially for foodies – the three main specialities are oysters, cheese and chocolate. See why all the mainlanders are jealous?
Bruny Island is also home to a huge amount of unspoiled coastline, rugged mountains and plenty of wildlife, so if you have time, a night or two here is well worth it.
Travelling through Tasmania is easy by car – there are plenty of gorgeous small towns to visit, such as beautiful Richmond, and a huge variety of incredible scenery to check out. For hikers, the famous Cradle Mountain track is well worth doing, with lots of wildlife to meet along the way, and there is an abundance of walking and cycling trails scattered throughout the many national parks.
Check out the stunning Wineglass Bay, the famous 'tessellated pavement' (thought by some to be the work of aliens), and the Bay of Fires, with its unusual reddish hues, all of which can be found along the east coast.
Don't forget to eat as you go – as mentioned, Tasmania's local produce is second to none, especially their beef, seafood, honey, chocolate, fruit, preserves…trust me, just try everything. You won't be disappointed.
Even though it's small, there is so much to do and see on this little apple-shaped isle, you could easily spend months. However, a week is generally a good amount of time to spend, to get you started (we're betting you'll be back). The east coast is the more accessible route, and has plenty to do and see to keep everyone entertained the whole time.
Lord Howe Island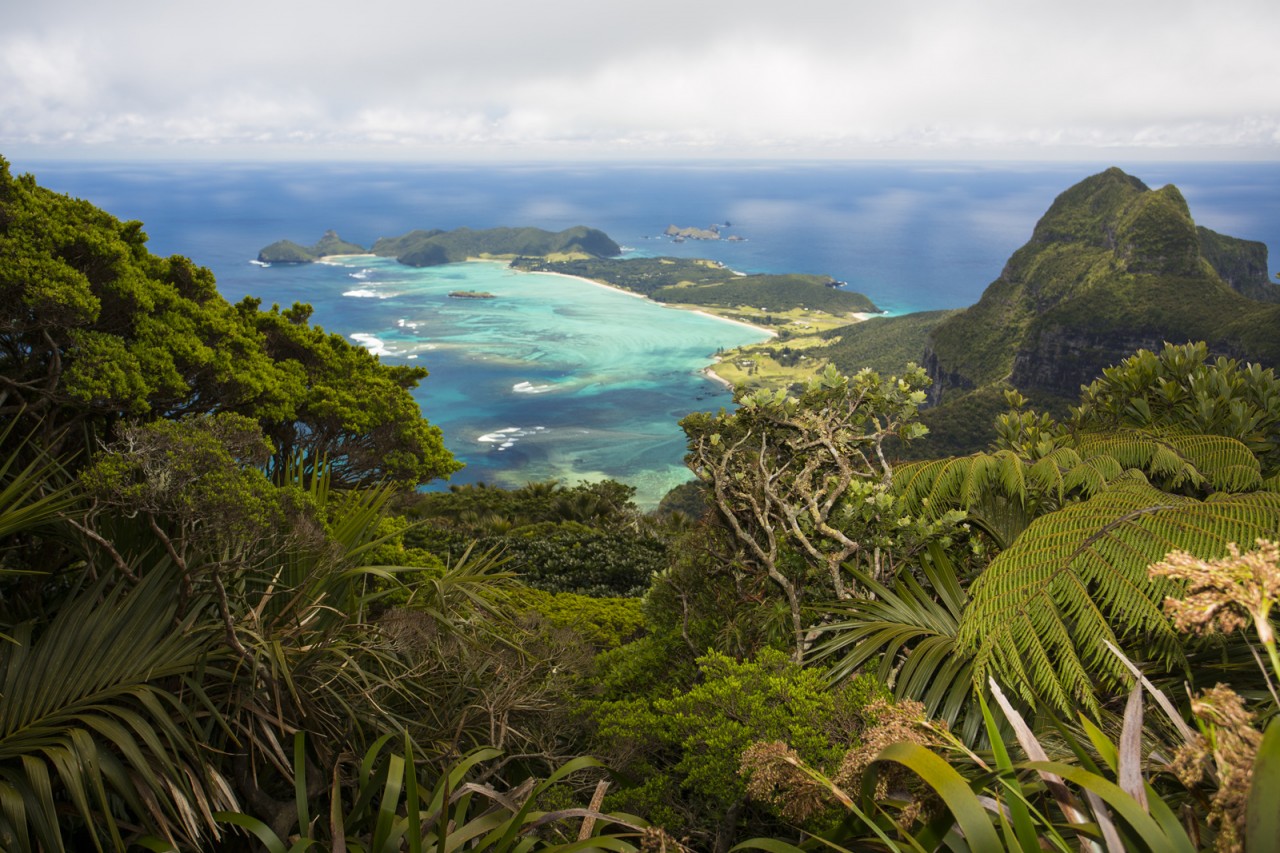 Lord Howe Island is a true hidden gem – so much so, not even many Aussies have heard of it, let alone visited. Recently making it into the top of Lonely Planet's 'Best in Travel 2020' list, the island has started to get attention across the globe for its gorgeous beaches and reef, incredible scenery and fantastic hotels and facilities.
The World-Heritage listed destination sits 600km off the Australian coast, this picture-perfect paradise is great for fishing, scuba diving, snorkelling and exploring, as well as relaxing and just soaking it all in. Visitors can get flights to the island from either Sydney or Brisbane, through Qantas.
Visitors can walk across the island on a range of paths, through untouched forest, or hire kayaks and explore the coast. There are a number of unique and endangered species of wildlife, both on land and in the water, to keep an eye out for on your adventures.
The gorgeous Pinetrees Lodge also recently made a splash, being voted as the 'Number 1 hotel in Australia', by Tripadvisor. Set on the beach, this gorgeous resort is the perfect place to stay to make the most of this incredible destination.
Described as a 'miniature Hawaii', the towering cliffs, abundant marine life and clear beaches make Lord Howe Island a perfect way to add some island life to your next Aussie itinerary.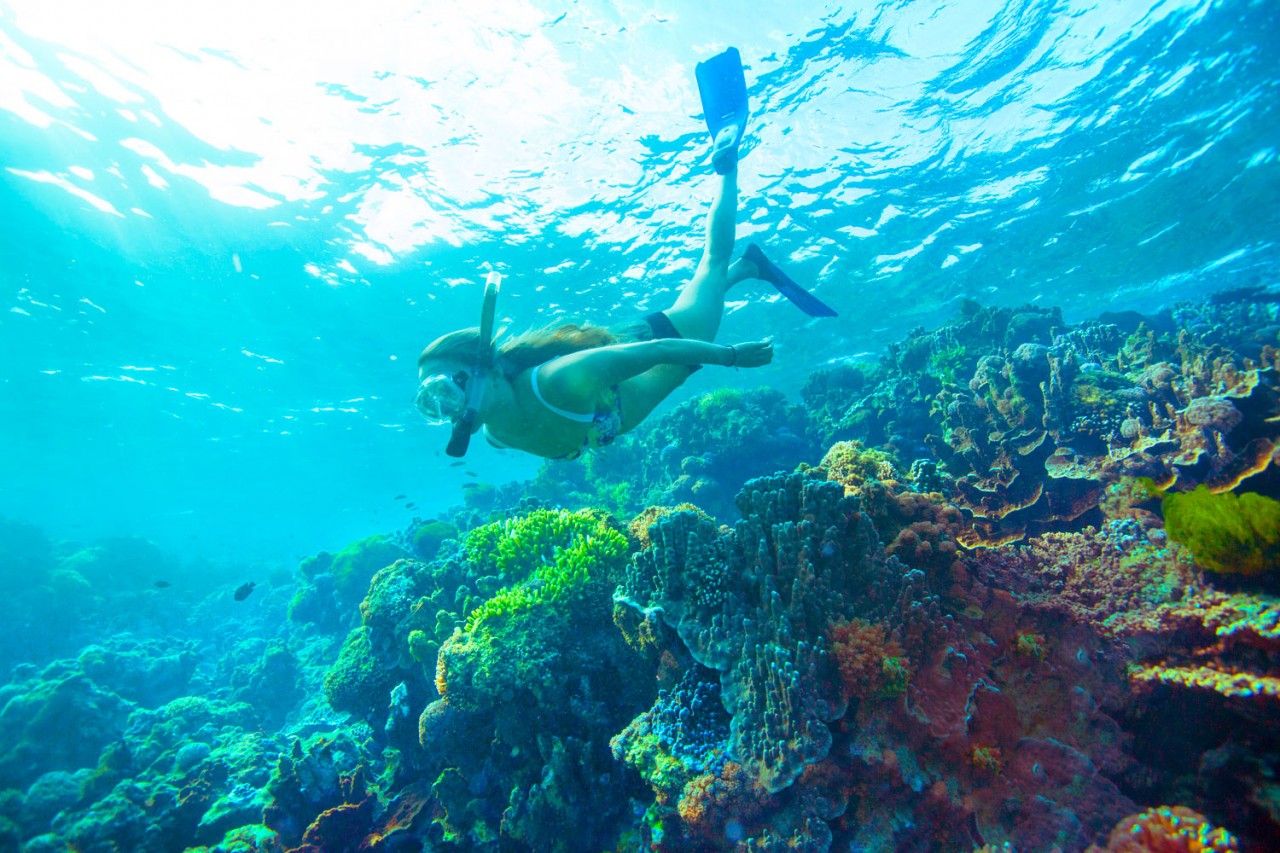 Getting there
All of these destinations will need to be accessed from another major Australian city. Some airlines may fly direct to Darwin, for example Singapore Airlines. However, Hobart, Alice Springs and Lord Howe Island will all require transits in other Australian cities before arrival. However, it is a great idea to plan your trip to start in a major city, then continue overland via car, bus or rail, with domestic flights or even via ferry.
Hopefully these suggestions get you a little bit 'off the beaten track' when you're planning your next Aussie holiday. Let us know in the comments if you have any suggestions, or what you want us to cover next!