Guide to Australia's East Coast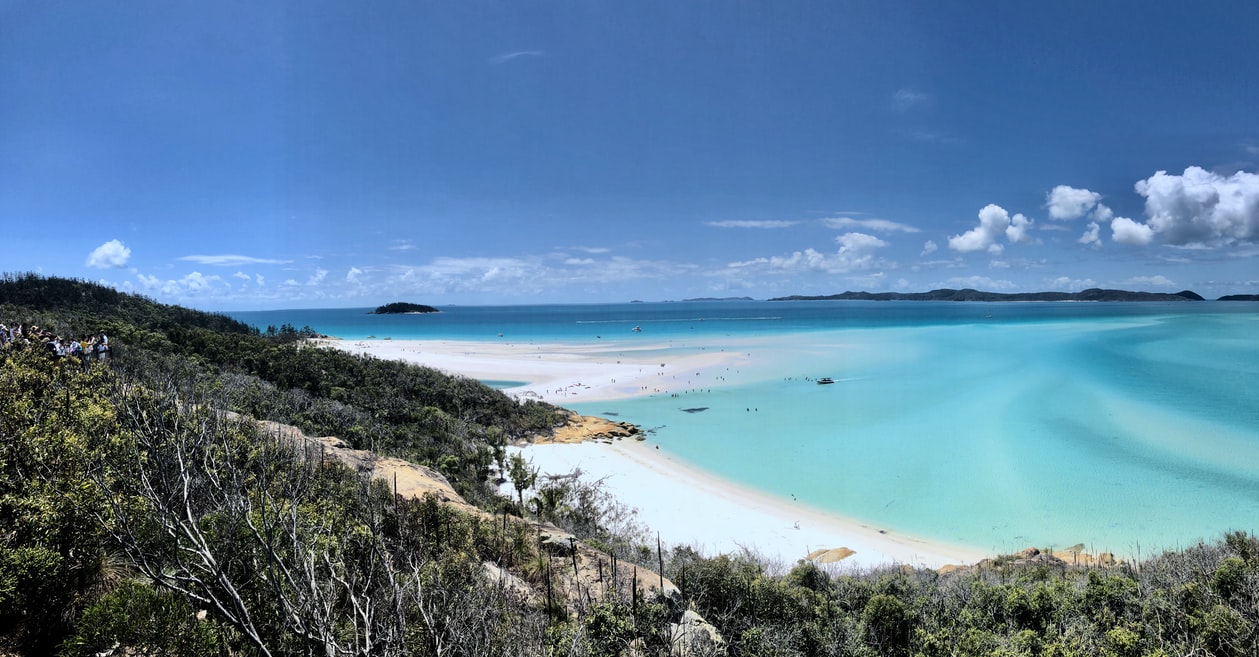 The Australian east coast is home to its three largest cities (Sydney, Brisbane and Melbourne), as well as stunning coastline, coral reefs, rain forests, national parks, beautiful beach towns, islands, plenty of 'big' things (Australia has a weird fascination with supersizing regular items, like pineapples, pelicans and prawns, and turning them into roadside attractions), theme parks and plenty of adventure, no matter what type of traveller you are.
Featuring famous sites like the Great Barrier Reef and the Whitsundays, Sydney Harbour Bridge, the Opera House, the Great Ocean Rd and more, it is no wonder the east coast is so popular with international visitors. Here's a bit of a guide to planning your own trip down under.
Firstly, A few things to know about Australia.
Australia is BIG. Really big. Driving between Sydney and Melbourne (one of the shorter Aussie road trips) is the equivalent of driving from London to Rome. Bear that in mind when planning your trip, it isn't easy to hop around from city to city like in Europe. You may need to use a combination of flights, hire cars, trains and even boats to get everywhere you want to go.
We have critters. Although social media tries to make it look like we all live the Crocodile Dundee life, mostly we don't encounter dangerous creatures on the daily. There are plenty of bugs, most of them harmless, but seeing a big snake, spider or croc is quite rare. That being said, it does still happen, especially if you're bush-bashing (Aussie speak for spending time in the wilderness, or 'the bush'). We do sometimes have snakes, kangaroos and koalas pop up in our cities too, but it's rare.
We're really friendly! That part is true. Even in bigger cities, if you ask someone for help or directions, they will usually do their best to help you. This is especially true in smaller towns and regional areas. Aussies have a big focus on mateship, and if someone needs help, they will usually do everything they can to sort them out.
Yes, it's warm, but not all the time. Many visitors think Australia is in a perpetual state of warmth and sunshine. Though this may be true most of the year for spots like Queensland, northern New South Wales, Western Australia, and the Northern Territory, more southern areas like Victoria, South Australia and Tasmania can get pretty cold and rainy (you'll feel right at home!). Tasmania actually just recorded it's lowest temperature ever, -14.7 degrees Celsius. So come prepared, and perhaps plan your trip accordingly around the weather.
Queensland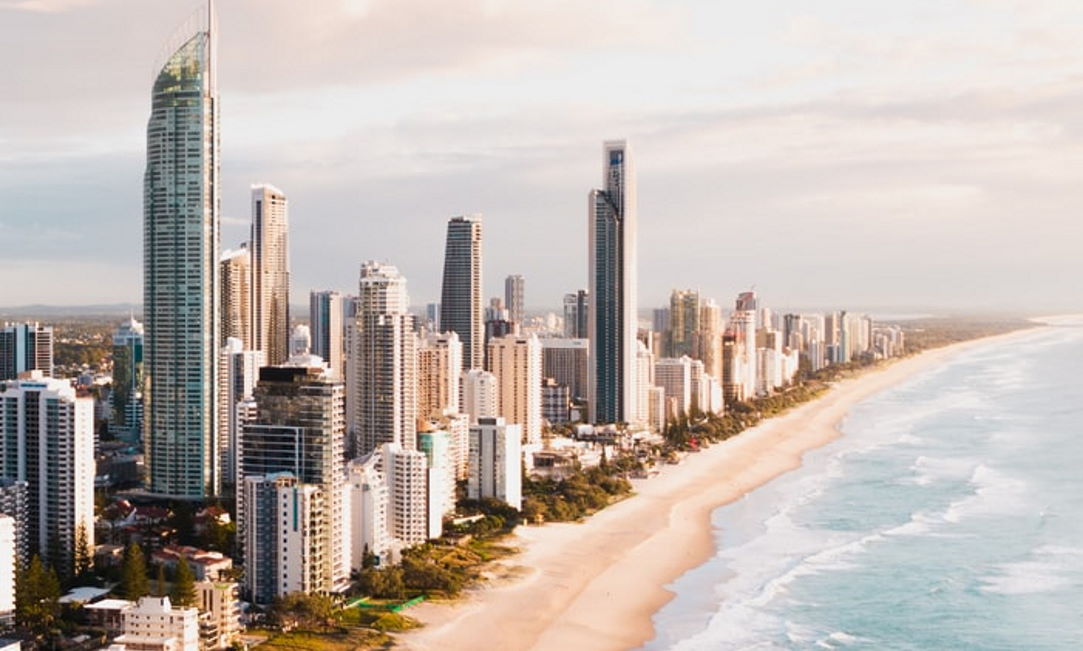 Known as Australia's 'Top End', Queensland is one of the larger states, stretching over 1.85 million km, with almost 7000 km of coastline. Up the top, you will find thick rainforest (only accessible with a 4wd), which slowly gives way to stunning coastline and the famous Whitsundays. The Great Barrier Reef, one of the most popular tourist attractions in Australia, runs all the way up the coast from Bundaberg to the tip of Cape York, and many visit the Whitsundays every year in order to gain access and see the stunning reef, and its colourful inhabitants, up close.
Brisbane, the state capital, is a quirky and relaxed city, with plenty of markets, shopping, festivals, and galleries. There is a beautiful river that runs through the city, and you can often find locals sipping in the sunshine along with the many bars and restaurants that line its banks. If you need a great spot to base yourself to explore Queensland, try the five-star Brisbane Marriot Hotel.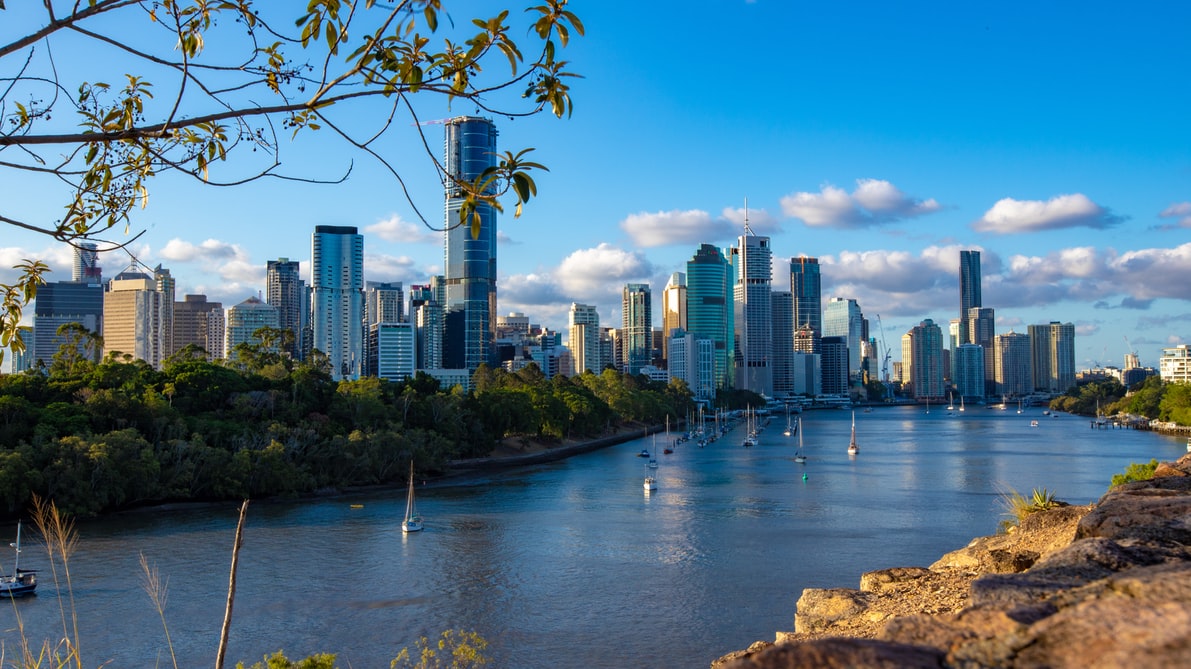 To the south of Brisbane lies the famous Gold Coast, home to Surfers Paradise and a bunch of theme parks, including Warner Brothers Movie World, Sea World, and Dreamworld. Most Aussie kids have done a trip to the Gold Coast at some point in their life, and the area is great for tourists, with plenty of beaches, parks, shopping, and attractions. Spend the day at the famous 'Surfers Paradise' beach, which also features a twilight market, play at the theme parks, spend away at the enormous nearby shopping centres or head inland to the beautiful Tambourine Mountain, with its crystal shops, glow worm caves and waterfalls. Stay in Surfers (as the Aussies call it) in style, at the Hilton Surfers Paradise Hotel.
North of Brisbane is the gorgeous Sunshine Coast, including the popular town of Noosa (home to the 'Big Pelican'). Again, famous for its beaches (there are a few of those in Australia), relaxed vibes, high-end shopping and delicious fresh seafood, the Sunshine Coast is also home to the amazing Australia Zoo, started by Aussie icon Steve Irwin, and still run by his family.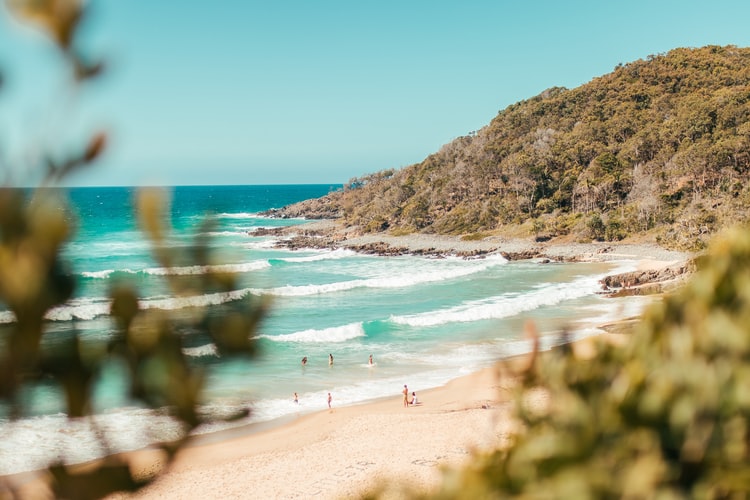 Off the coast of Hervey Bay, famous for its whale watching, is the amazing Fraser Island. One of the few entirely sand islands in the world, Fraser Island is home to plenty of wildlife (including dingoes), and some incredible pure water lakes and rivers (the water is filtered through the sand), as well as incredible coastline and beaches.
If you want to head further north (note – it is tropical, which means lots of mozzies – Australian for mosquitoes – as well as high humidity), you have a few options. Port Douglas is known for its luxe resorts, spas and golf courses, Cairns is full of backpackers and fun times, and Townsville is a bit quieter, set amongst the beautiful mangroves. All of them are great for exploring the reef and the nearby Daintree Rainforest, which is ancient and full of amazing wildlife. Stay at the gorgeous Peppers Beach Club Port Douglas for an indulgent and relaxing stay in the 'top end'. Peppers is part of Accor hotels group
New South Wales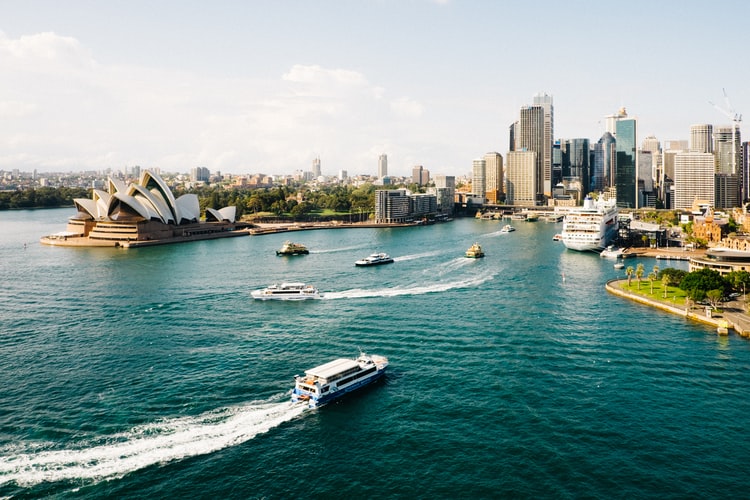 The (traditionally accepted) first landing point for the colonists of Australia, New South Wales is home to the capital, Canberra, as well as the very famous Sydney, with its snazzy bridge and iconic Opera House. Many international visitors will still find Sydney their first port of call due to its huge international airport, and it is one of Australia's largest and most visited cities.
Sydney has plenty to offer; five-star hotels and dining, vibrant nightlife, museums, festivals, theatre, beaches, markets, and plenty of perfect 'selfie' sites. Climb the harbour bridge, enjoy some fresh oysters outside the Opera House or head over to popular Bondi and meet the cute lifeguards. Stay at the InterContinental Sydney Double Bay for a first-class introduction to the city. Unless you have a load of IHG points, you may want to look at buying Ambassador Club membership which gives you a free weekend night.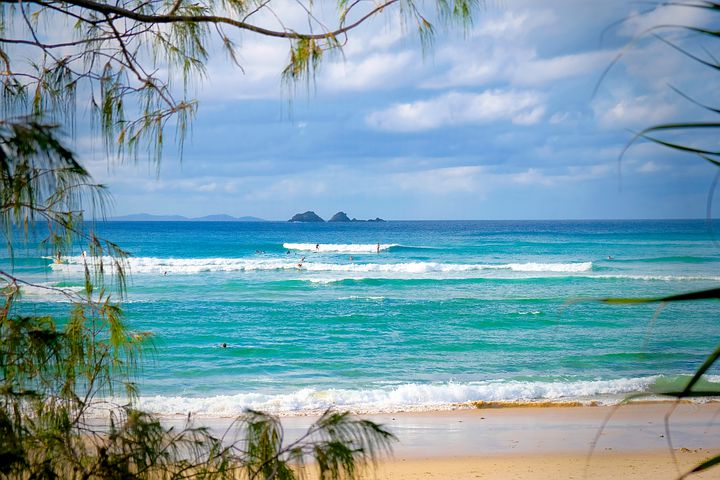 If you want to escape the hustle and bustle of the city, you can head north, through the chilled-out Central Coast and Riverlands to beautiful Byron Bay. Byron is a famous beach side hang out with a big hippie influence, though it is also home to many celebrities and a very popular holiday spot for Aussies. Heaps of unique and boutique stores, buskers, huge markets, local fresh produce and plenty of walking trails make this a great spot to regroup. Seasonally, it is easy to spot whales (particularly Humbacks) from the coast, so if you're around during Winter (May through October) keep an eye out!
You can also head inland, to Canberra (which is not part of NSW) (our capital – don't worry, most Aussies forget about it too) which has a cool art gallery. Apparently, that's where our politicians hang out too, but nobody goes there for that (just…kidding). Parliament House is worth a look, and there is a mirror parliament run in the park across the way by some indigenous representatives, which is interesting to observe.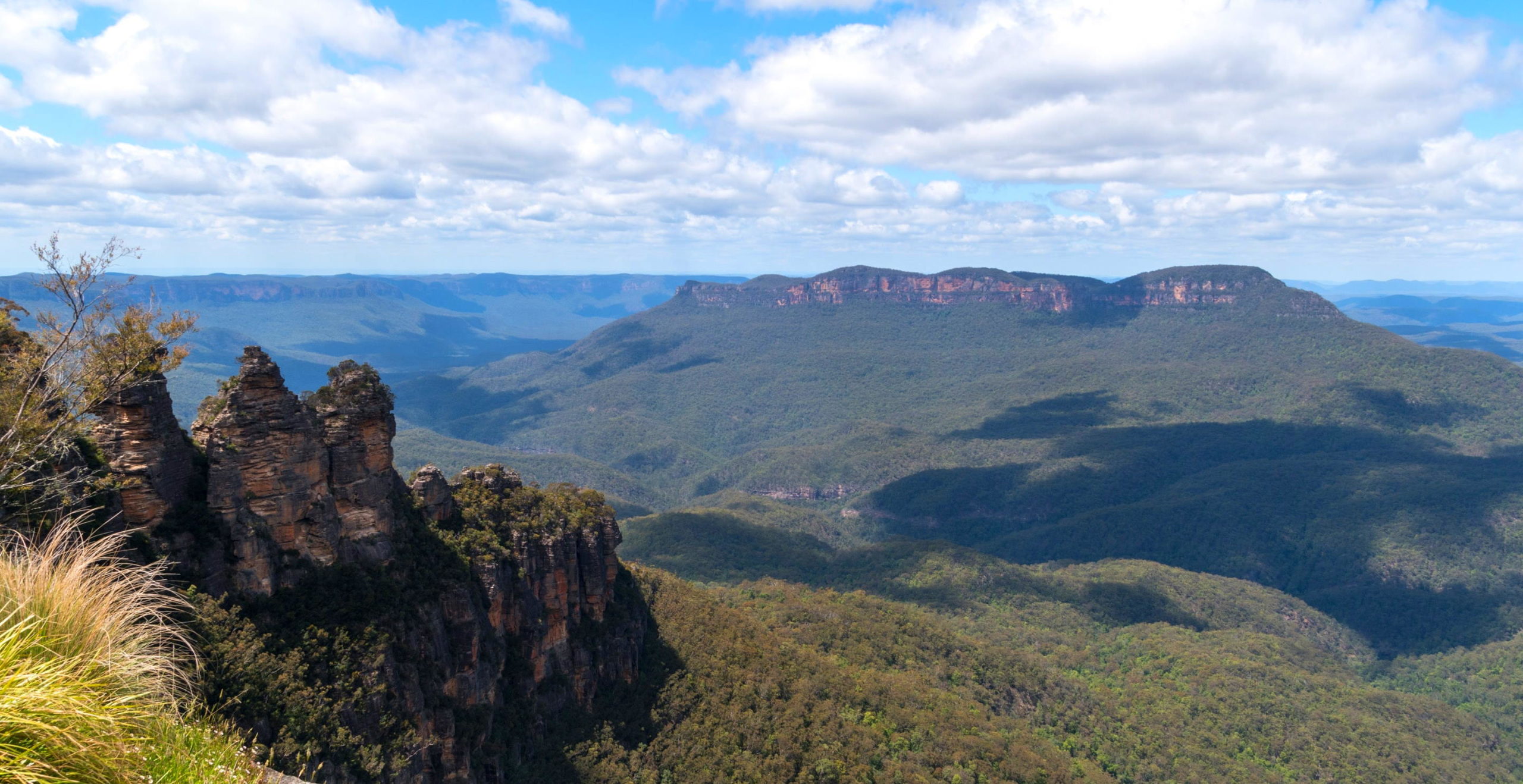 The Blue Mountains are a great spot to visit if you need a break from the beach, for the more adventurous visitors. Plenty of rock climbing, trails, waterfalls, wildlife, camping grounds and beautiful, off-the-beaten-track experiences. The scenery is breathtaking, people are friendly and there are lots of gorgeous little b&b's to relax in and enjoy the surroundings.
If none of those sound promising, head south instead through the gorgeous Jervis Bay area, full of beautiful beaches (yep, more of those) – some so good even kangaroos swim there – huge national parks full of wildlife, walking trails, more 'big' roadside attractions and some quaint, sleepy beach towns where you can grab a coffee and enjoy the view. If you drive far enough, you will end up crossing the border into Victoria, through our very own 'Lake District'.
Victoria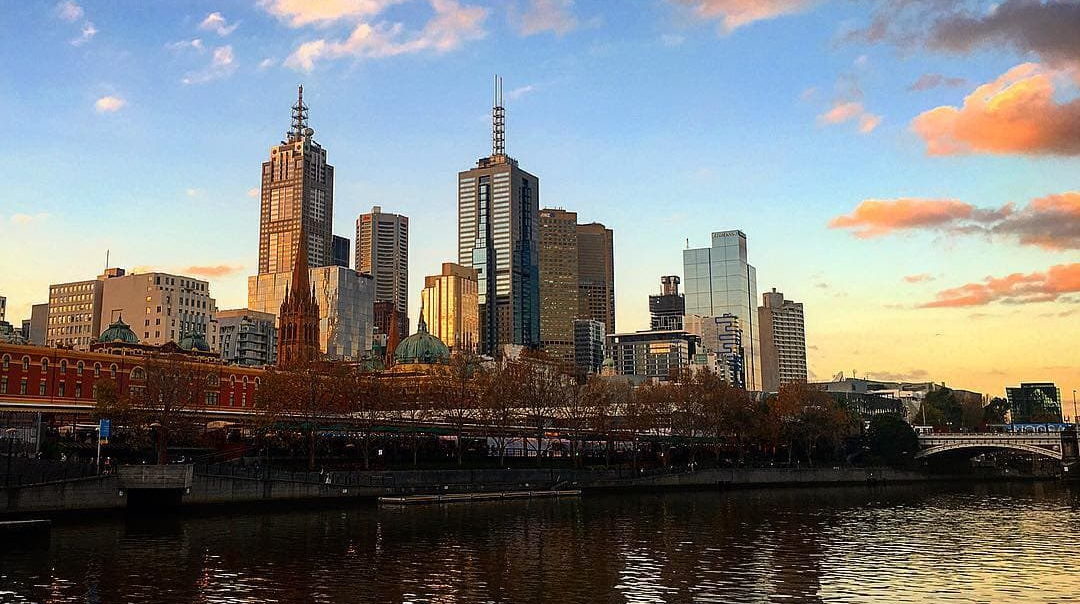 Recently home to the world's most liveable city, Melbourne (it slid to second place last year), Victoria is the second most populous state in Australia, and although the weather can be…interesting…Melbourne and it's surrounds have plenty to offer visitors and locals alike.
Melbourne itself is very cool – where Sydney has it's big iconic sites, Melbourne is the opposite. All the best places can be found hidden down alleyways, behind secret doors or in the most random location imaginable. If you can find a local to show you around, or jump on a tour, you will see so much more that this city has to offer.
With plenty of amazing food, thanks to its multicultural inhabitants, Melbourne also has a heap of great bars and clubs, amazing shopping (people come from all over Aus to shop in Melbourne), endless festivals, markets and events, and great galleries and theatre. Constantly hosting big events like fashion festivals, interactive art shows, gaming conventions and comedy festivals, Melbourne is also known as the sports capital of the country. So there really is something for everyone!
For a central spot to stay, try the slightly retro but luxe 5-star Melbourne Marriott Hotel.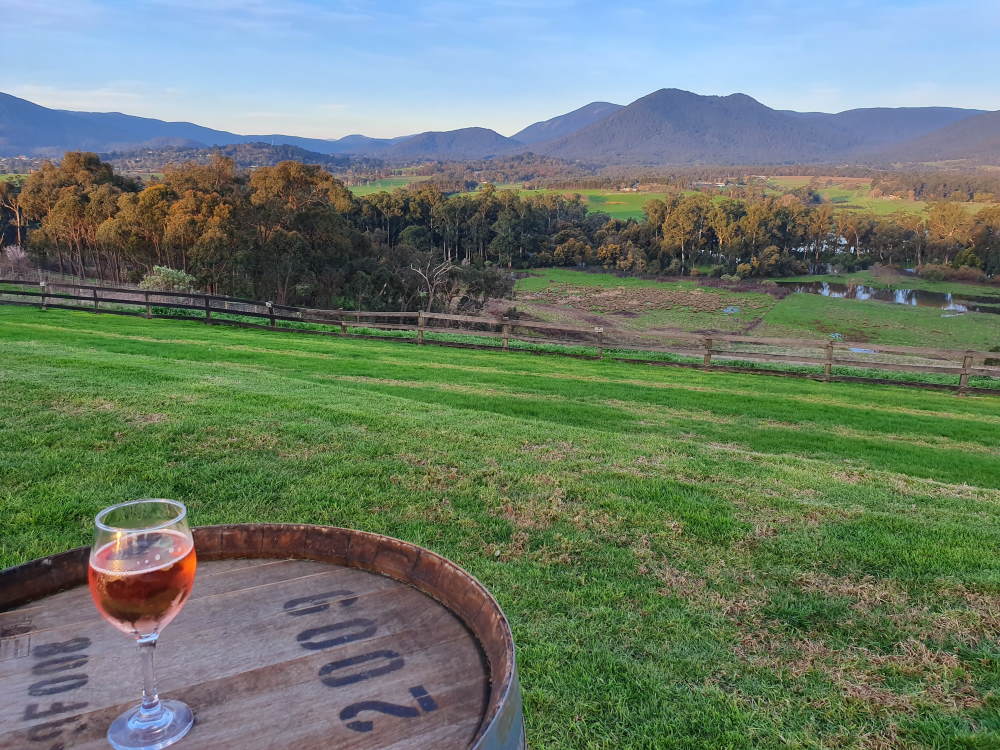 Outside of Melbourne, visitors are spoiled for choice – head down the famous Great Ocean Rd for incredible coastline and gorgeous beach towns. Oh, and a little event called the Rip Curl Pro, with surfers like Kelly Slater turning up every year (try the beautiful Mantra Lorne, right on the beach, if you need a place to stay). Visit beautiful Philip Island and see whales, dolphins, seals and penguins, right up close. Or if beaches don't do it for you (yeah, right) then head inland to the amazing Yarra Valley, with some of the finest wineries in the world and a zoo full of adorable Australian animals, or venture up to the gorgeous alpine region, where you can wander through ancient forests, visit historical goldfields and enjoy the best of local, small-town hospitality.
How do I get there?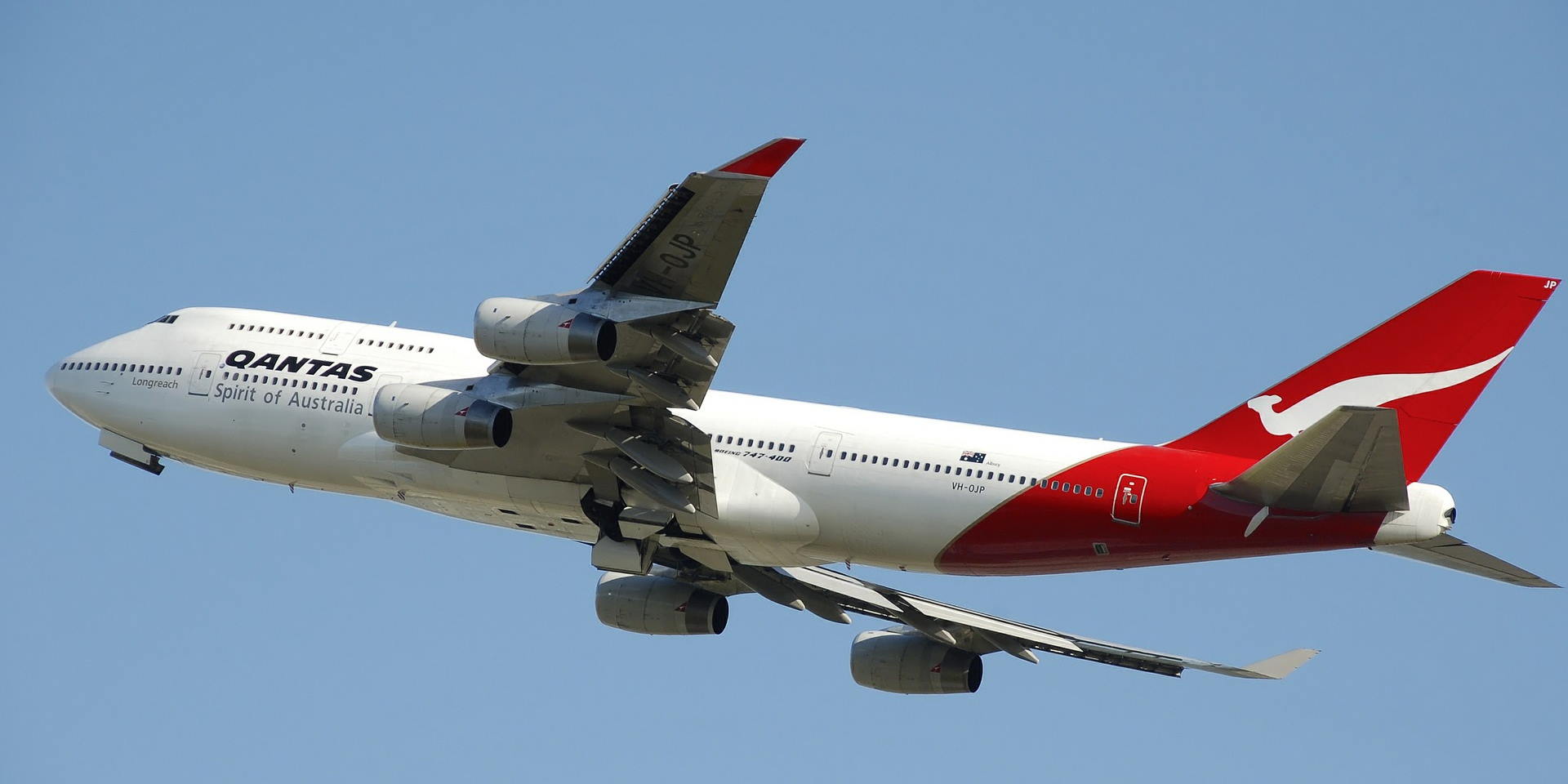 To get to Australia, you'll need a long, long one (around 24 hours each way), so it's worth lashing out and getting yourself a good seat in Business or First Class. Try British Airways, Qantas, Singapore Airlines or Qatar. In a later part of this series, we will be looking at the best ways to get there on miles and how to get the cheapest cash fares.
As we mentioned, Australia is big, so plan your trip properly. Depending on how much time you have, you can relax and see plenty, or if you only have a few weeks it is a good idea to stick to a few specific areas.
Travelling throughout Australia, if you want to check several capital cities off your list, then flying is your best bet. You can fly with Qantas, Virgin or Jetstar (Qantas's low-cost subsidiary) to a range of cities across Aus. Jetstar often have sales, so you can get cheap domestic flights on the fly, or you can book your entire itinerary with Qantas on one ticket, which gives you less flexibility but means your baggage inclusions and extras extend across all your flights.
However, if you want to spend some time travelling up and down the East Coast, then hiring a car is a great option. We do have trains and buses, but they usually only service the cities, and long-haul trains can be pricey and take a while to get you from A to B. Doing a road trip is a great idea, meaning you can stop and explore along the way, getting a true taste of Aussie life.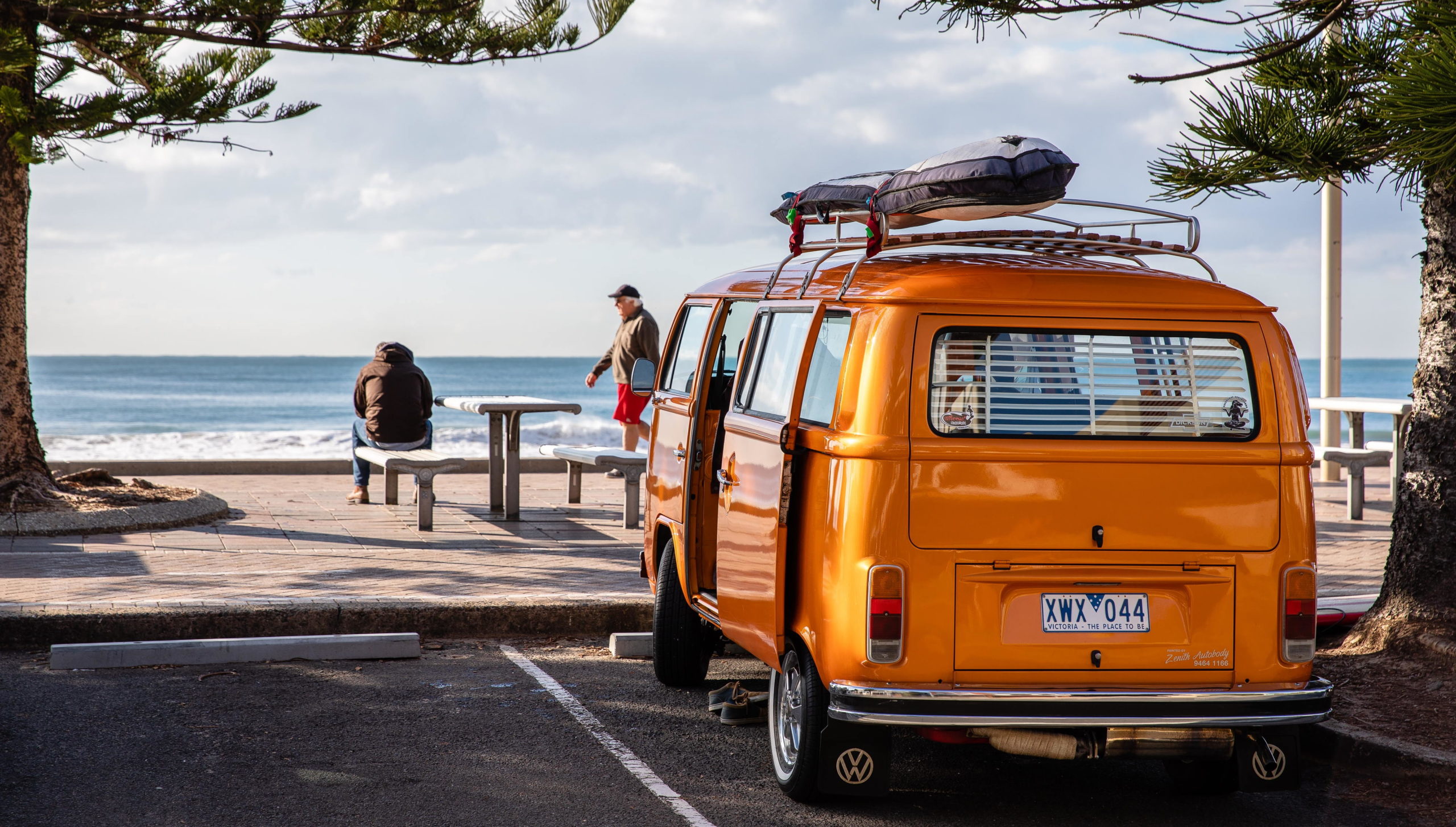 You can drive from Melbourne to the Gold Coast, or Sydney to Cairns, Brisbane to Wollongong, Byron to the Great Ocean Rd…the list is endless. The best part is you can be as flexible as you like, hiring a car, van or even a caravan, and you can stay in five-star hotels, at resorts, b&b's or even at caravan and camping grounds along the way, suiting your trip to your budget.
Australia is big, beautiful and full of wonder – and can't be covered in just one piece. Stay tuned for our look at some of the less-travelled roads through Western and Southern Australia!