I am currently writing this onboard Virgin Atlantic's new A330neo, which only went into service a week ago. It's even still got that new plane smell!
This was a press trip with Virgin to celebrate the launch of their new A330 and the first flight to Tampa in Florida. In future articles, I'll be reviewing the new The Edition hotel by Marriott in Tampa which is the only 5* hotel in the city, and talking a bit about Tampa and the surrounding area.
Check-in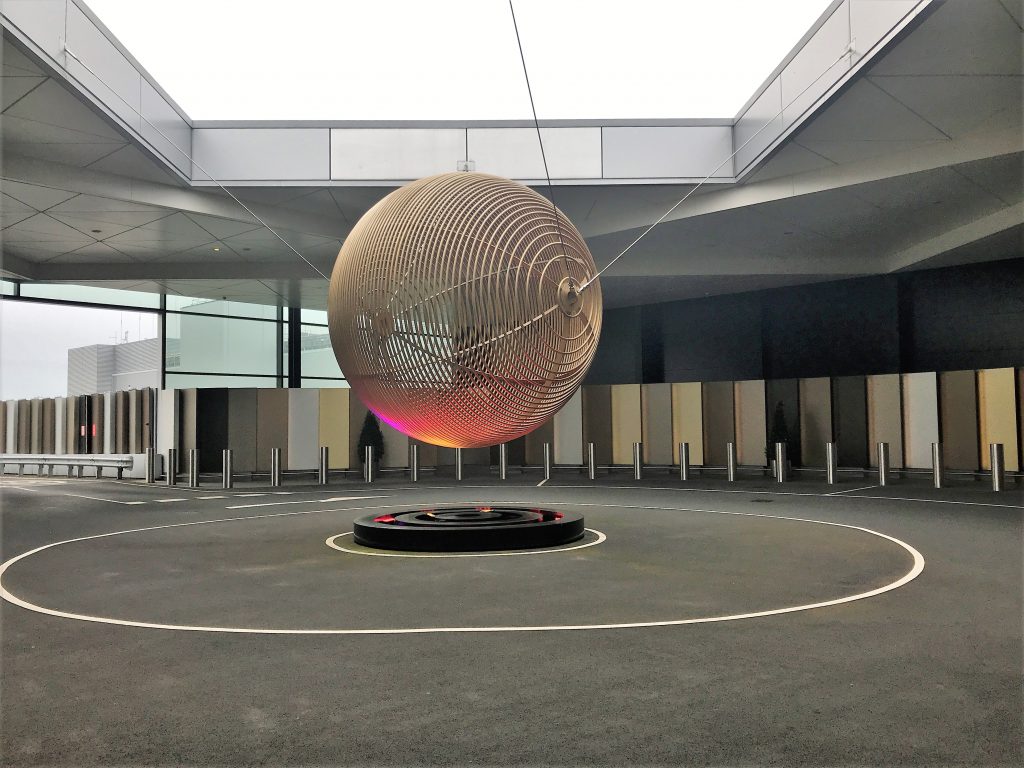 I decided to go through the Upper Class Wing which is a step above BA's First Wing in that you drive right up to the entrance. You don't have to call ahead anymore like you used to.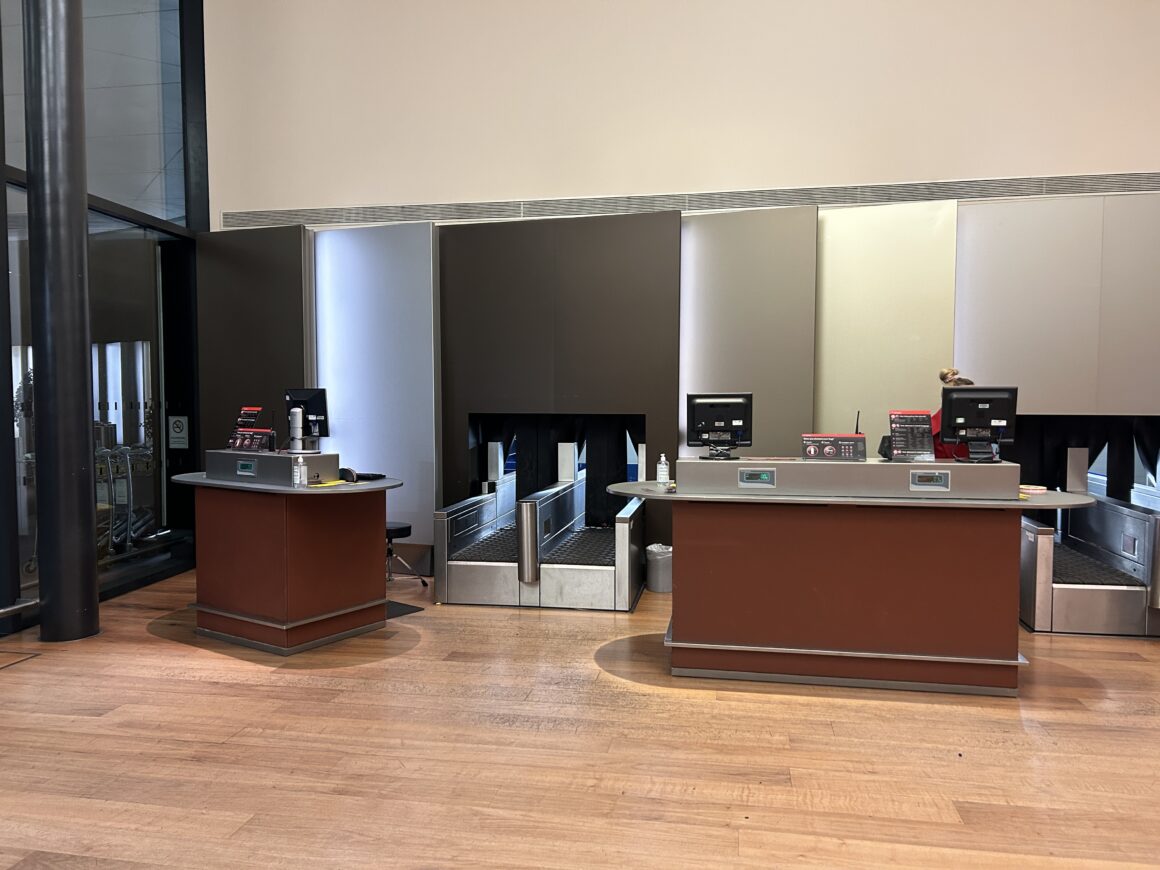 Your car takes a separate entrance before T3 and when you arrive, you give your name and destination. Then when you pull up the staff are waiting for you. It's definitely one of the most VIP arrivals you can have.
Even though I hadn't been able to do online check-in, it still only took a few minutes to get through security and I was airside within 5 minutes from getting out of the car.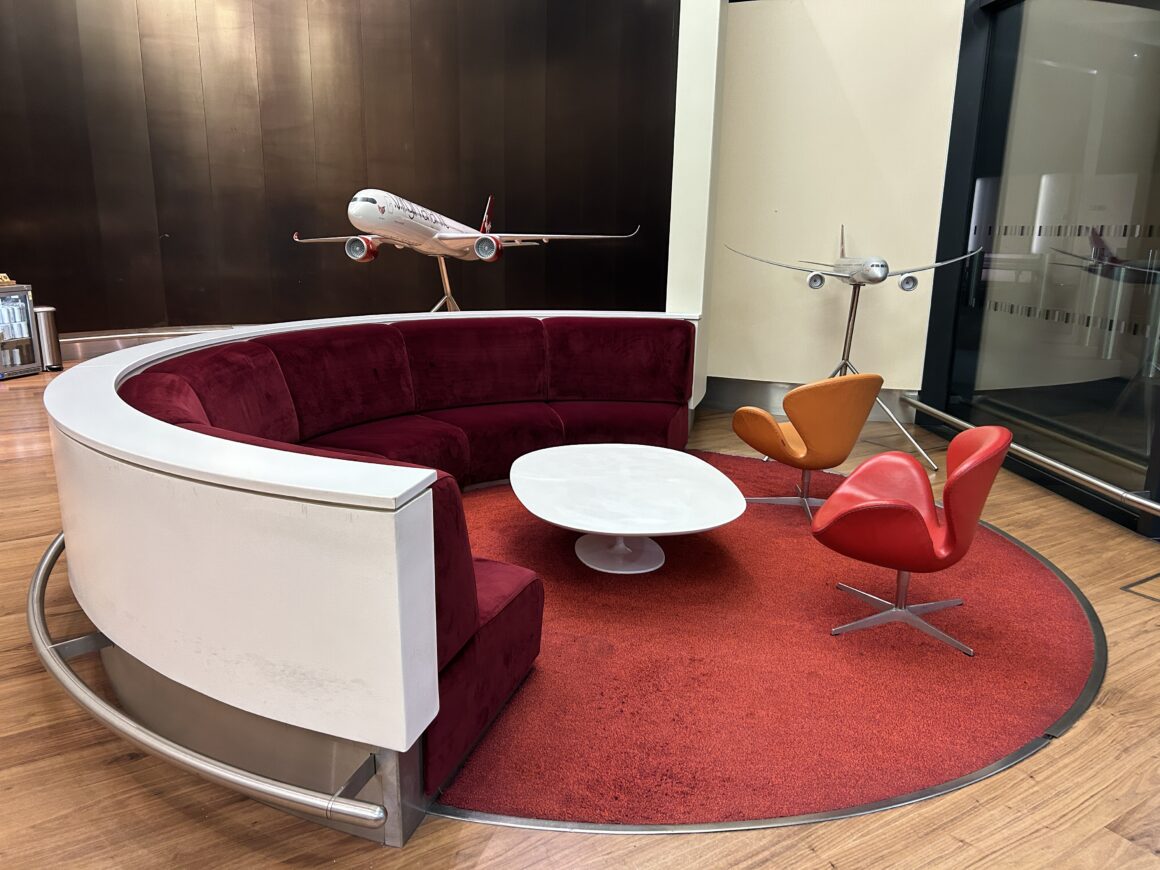 Virgin have its own security channel, which with the issues at T3 currently, was very welcome.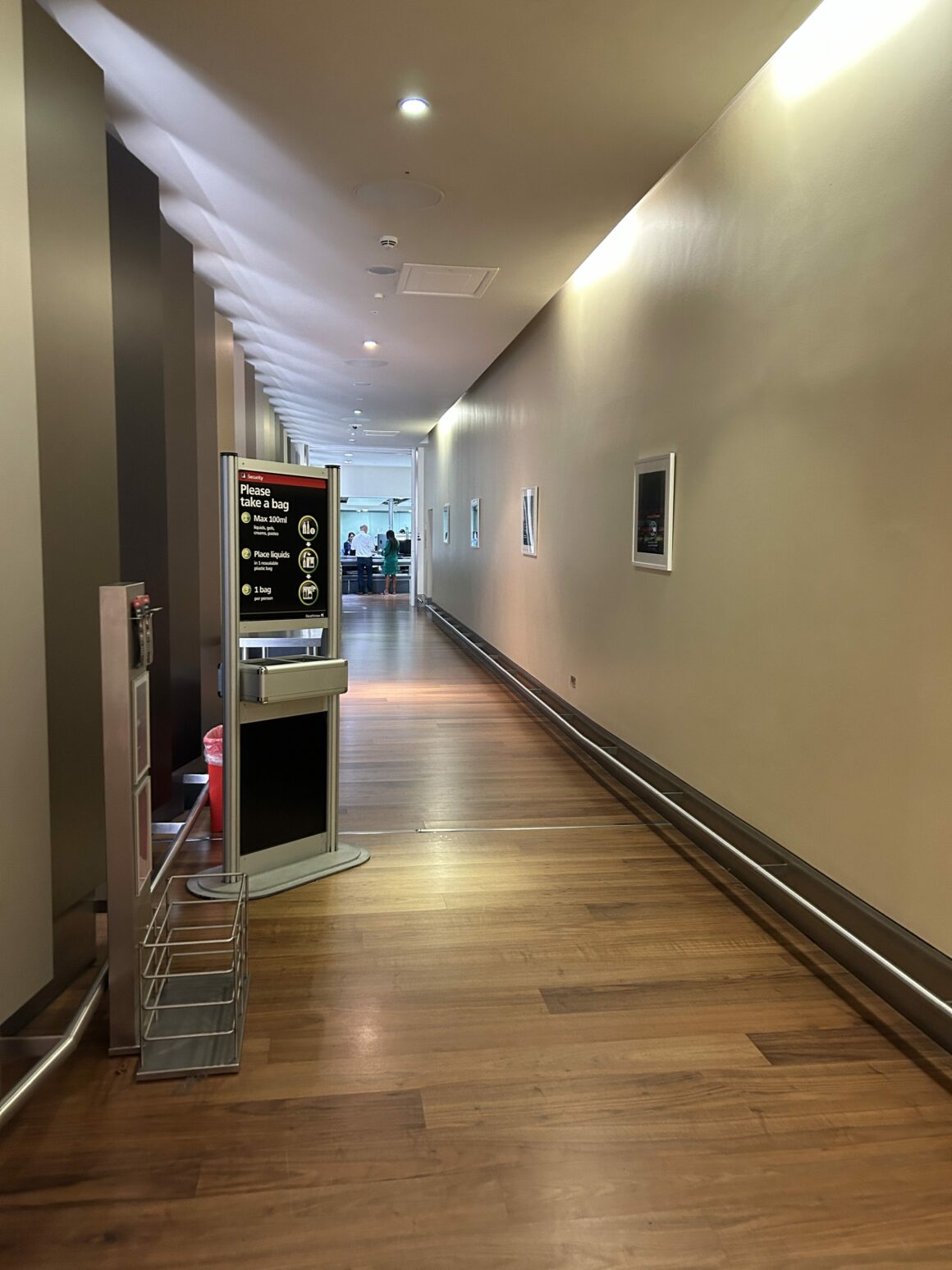 The lounge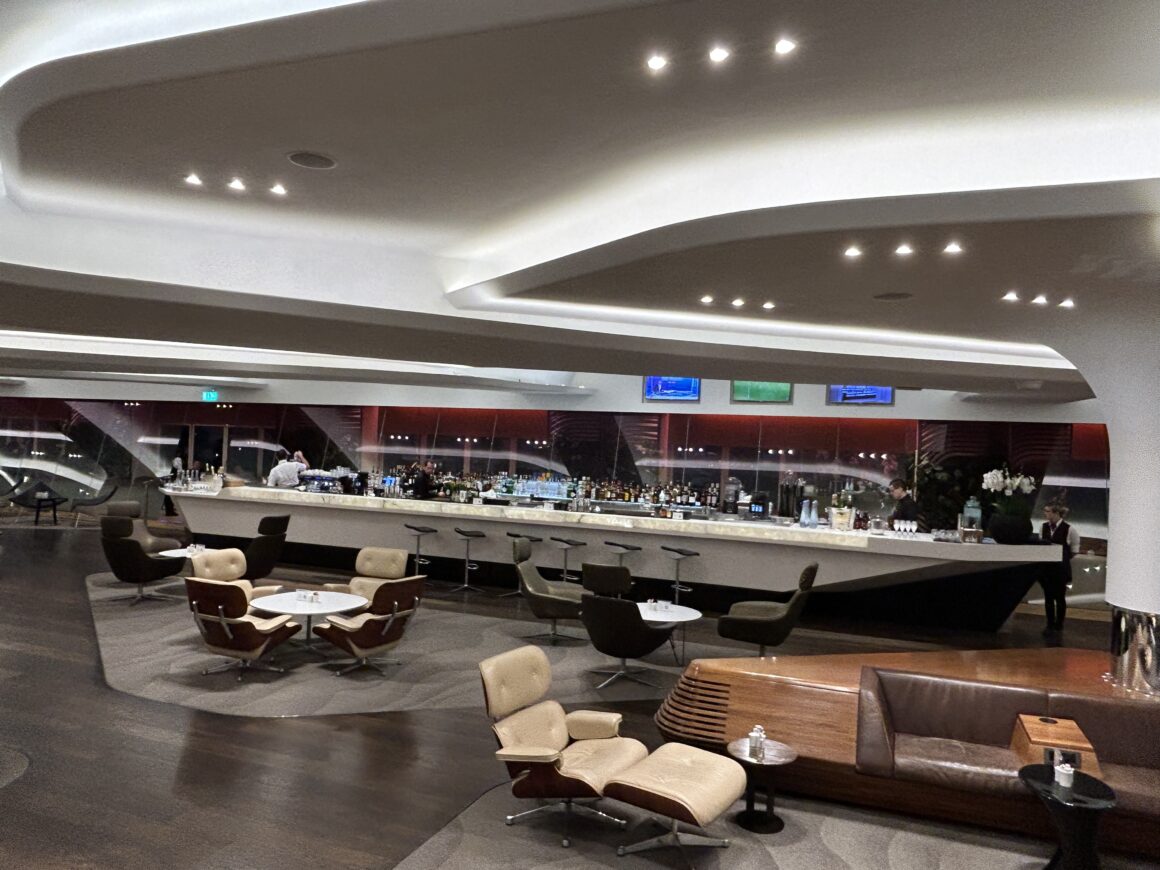 While oneworld has a great choice of lounges, Virgin's Clubhouse is still the best business class lounge at Heathrow in my opinion and is well up there globally too. The lounge is H and is signposted once you go past the main shopping area.
The lounge is situated along the main row of lounges at T3 and you can take the lift or the grand staircase up to it. On arrival, I was asked if I have visited before. If you haven't, the staff will give you a quick low down on where everything is and, if it's quiet, even give you a short orientation.
It was great to see a selection of real papers and magazines which most airlines have ditched since the pandemic.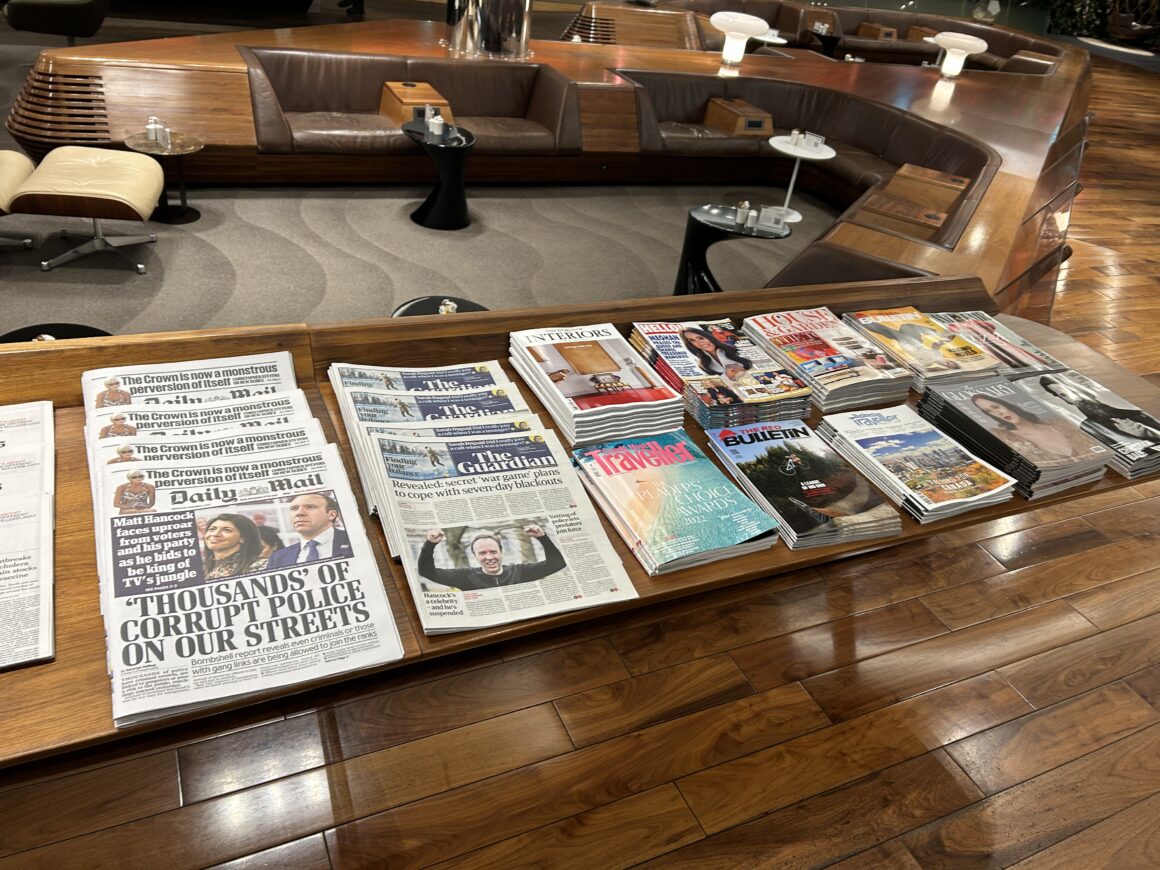 Sadly I was there at breakfast time again so I can only bring you my breakfast choices.

Here is the menu:

I went for the eggs royale. It only comes with one egg, so if you want two you will need to ask. The ordering is done by QR code at the table, which I think works better than having someone take orders in many ways. You can take as long as you want to decide and then order straight away rather than having to wait for someone. I also enjoyed a great cappuccino, and a bucks fizz while I was waiting for the food.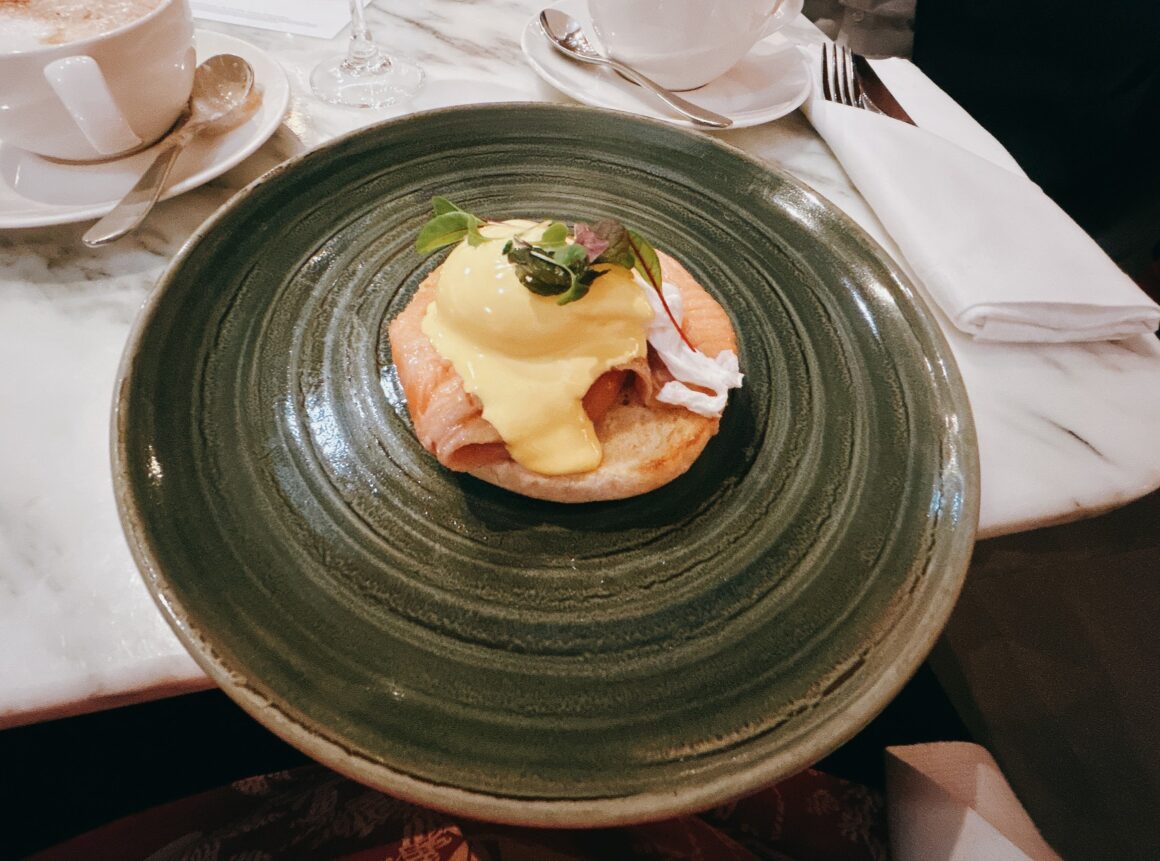 My egg arrived very quickly and was perfectly cooked with some tasty salmon. As well as the menu you can also go up to the deli which has things such as cereals, pastries, fruit salad and smoked salmon if you want to grab something quickly.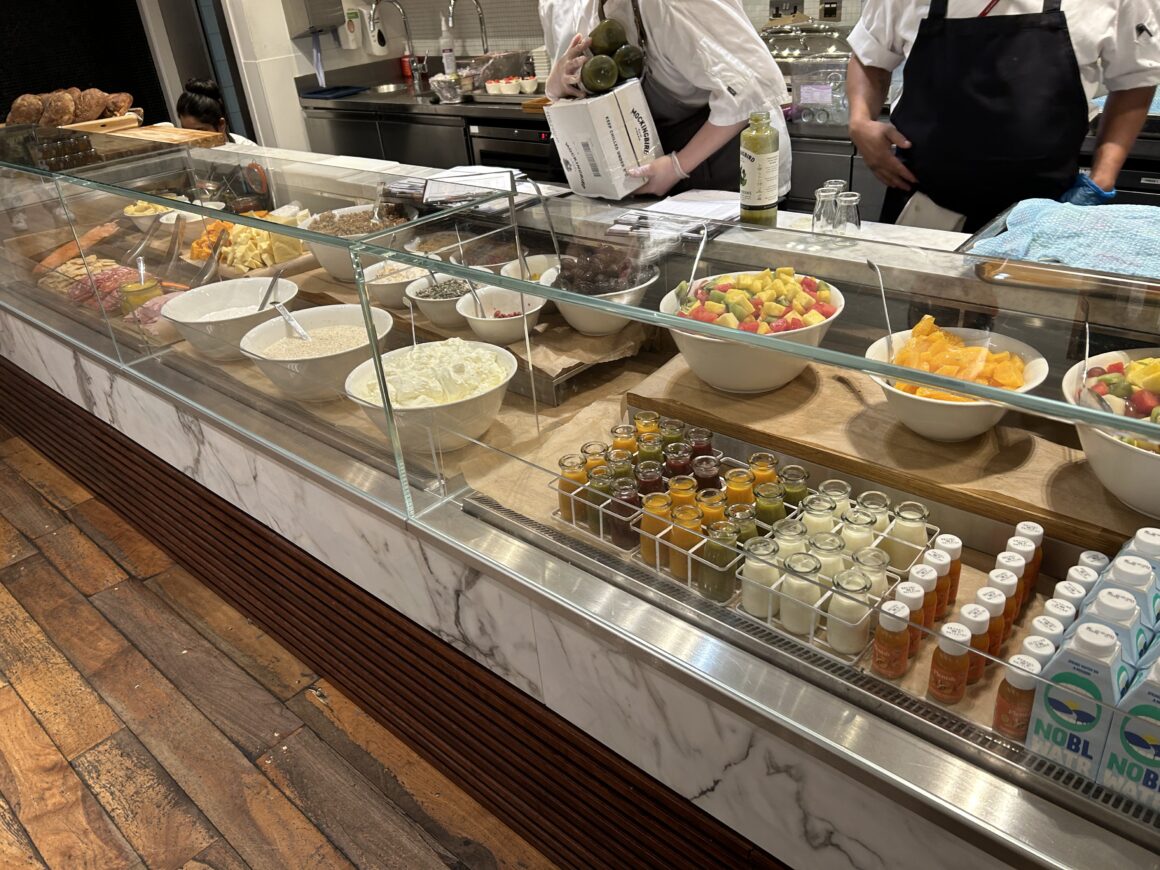 The spa has not returned to the lounge, which is the same with most other airlines. I do hope that they come back to premium travel again in the future, as I used to love the Virgin one.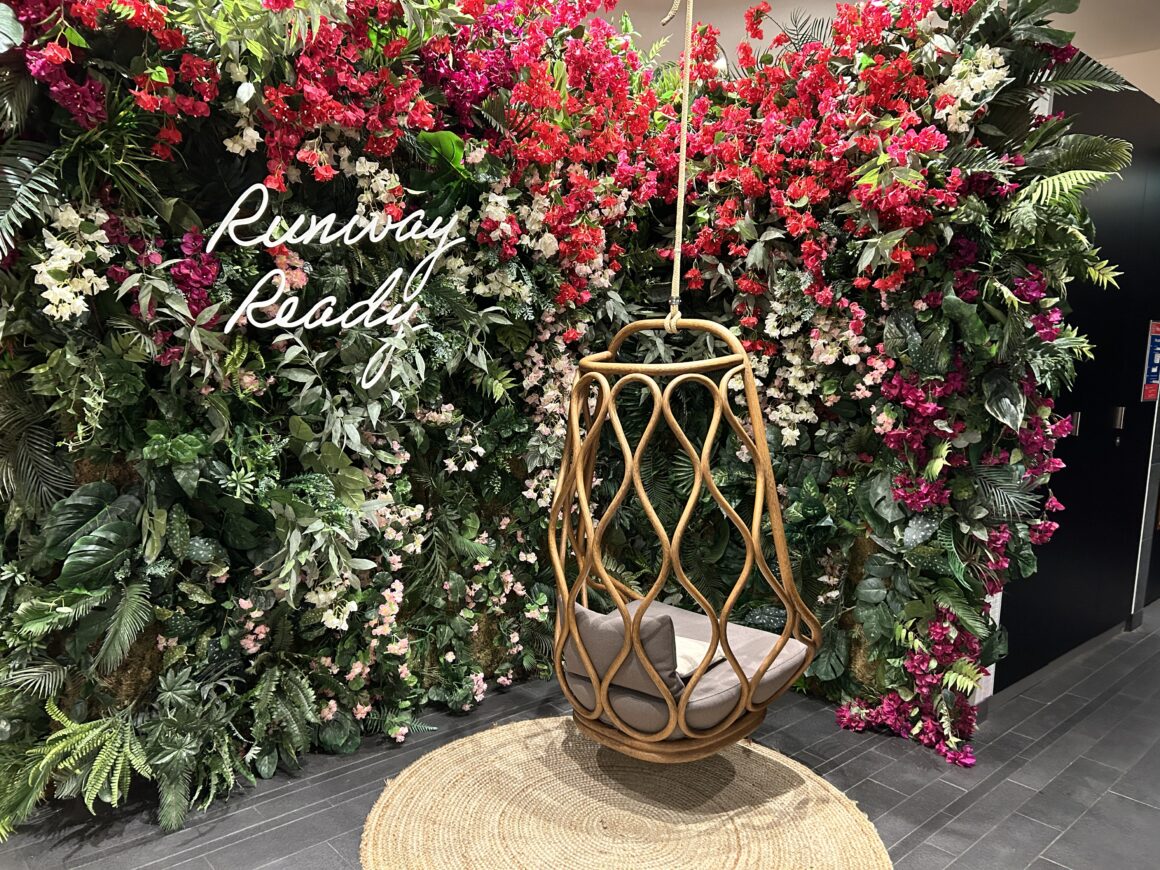 Instead, they have three Peloton bikes and some extra seating that is perfect for a selfie (I've named it influencer corner!).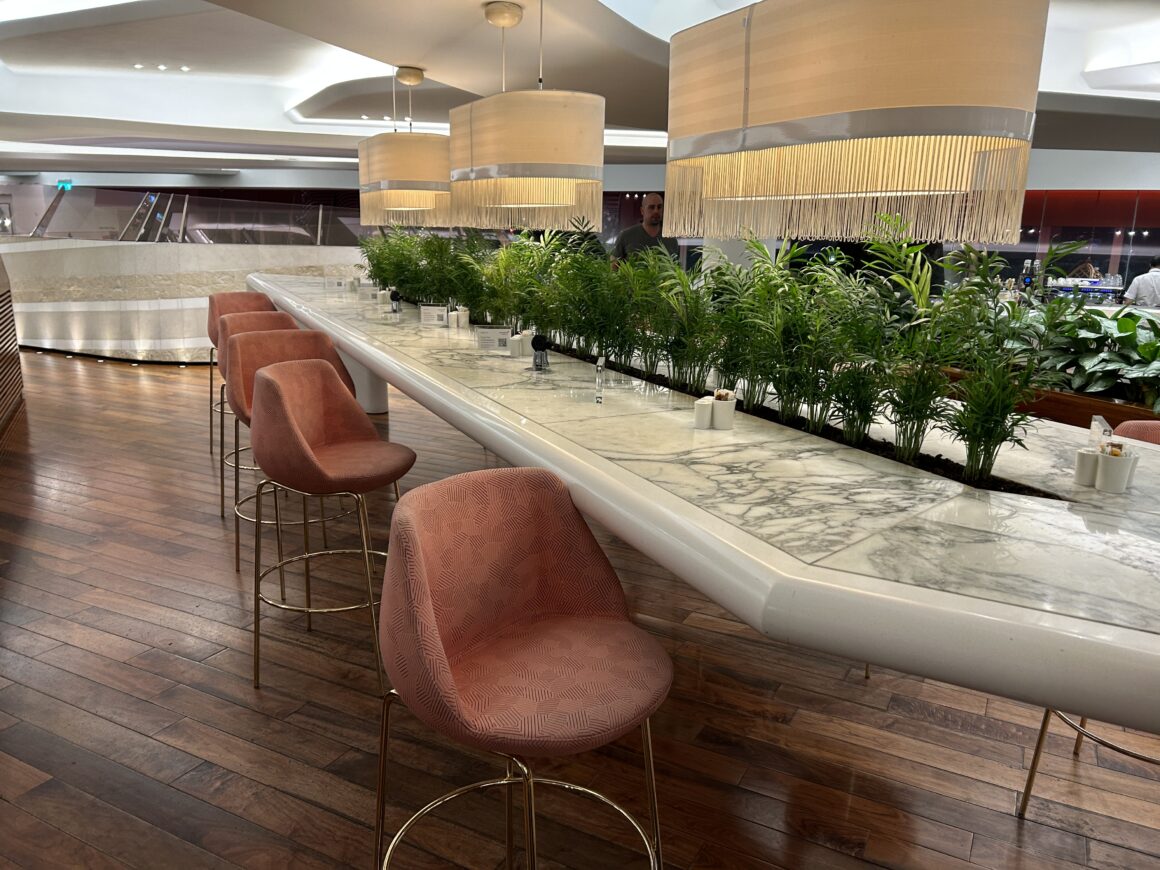 Boarding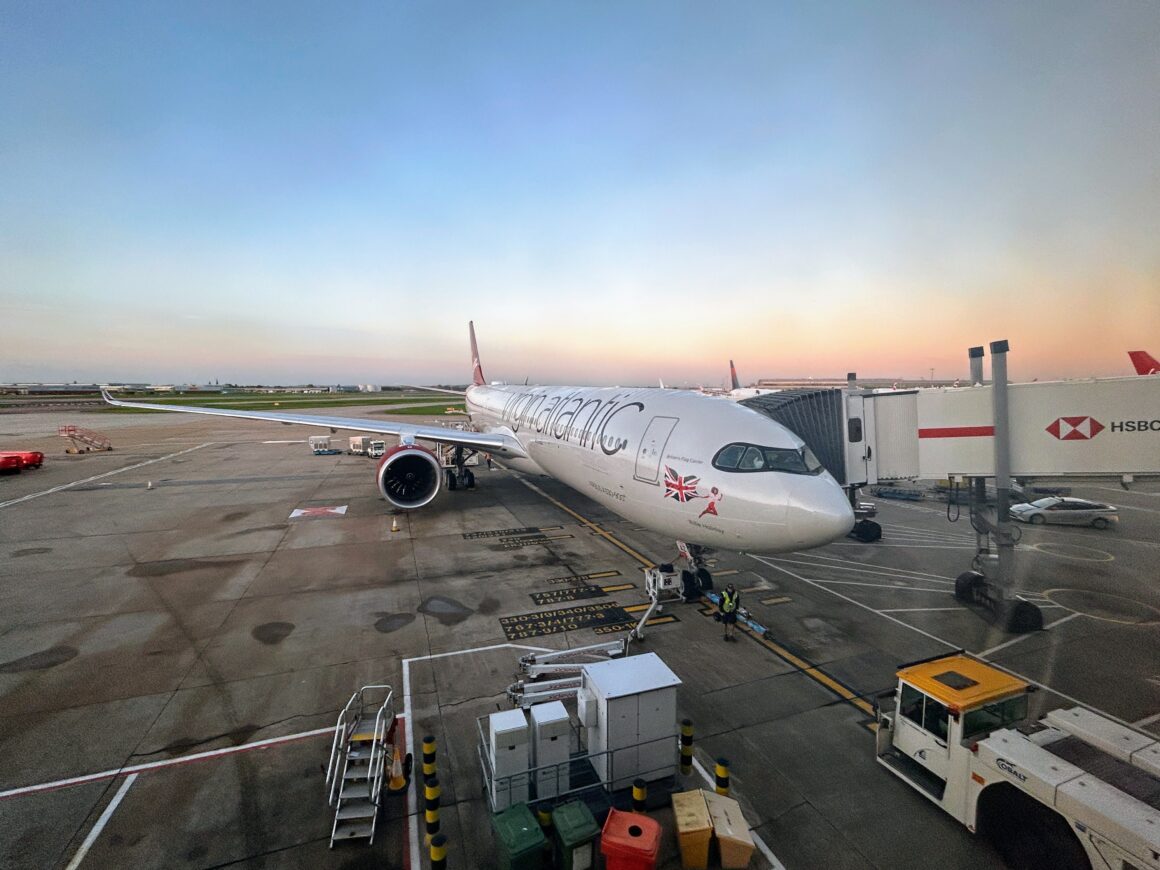 Although the lounges at T3 are amazing, the long walks to the gates are less amazing, so I advise lots of time if you don't want to rush. Luckily this one wasn't too far, and the walkways were all working. I got some great views of "Billie Holliday" with the sun rising in the background.
Being in Upper Class, I was invited to board first. Virgin does not use boarding groups but invites Upper Class to board anytime along with Virgin Flying Club Gold members. We had a separate entrance for Upper Class, which always leads to a sense of occasion. Once onboard, I headed to my seat in 6K and found that there was already a washbag on my seat.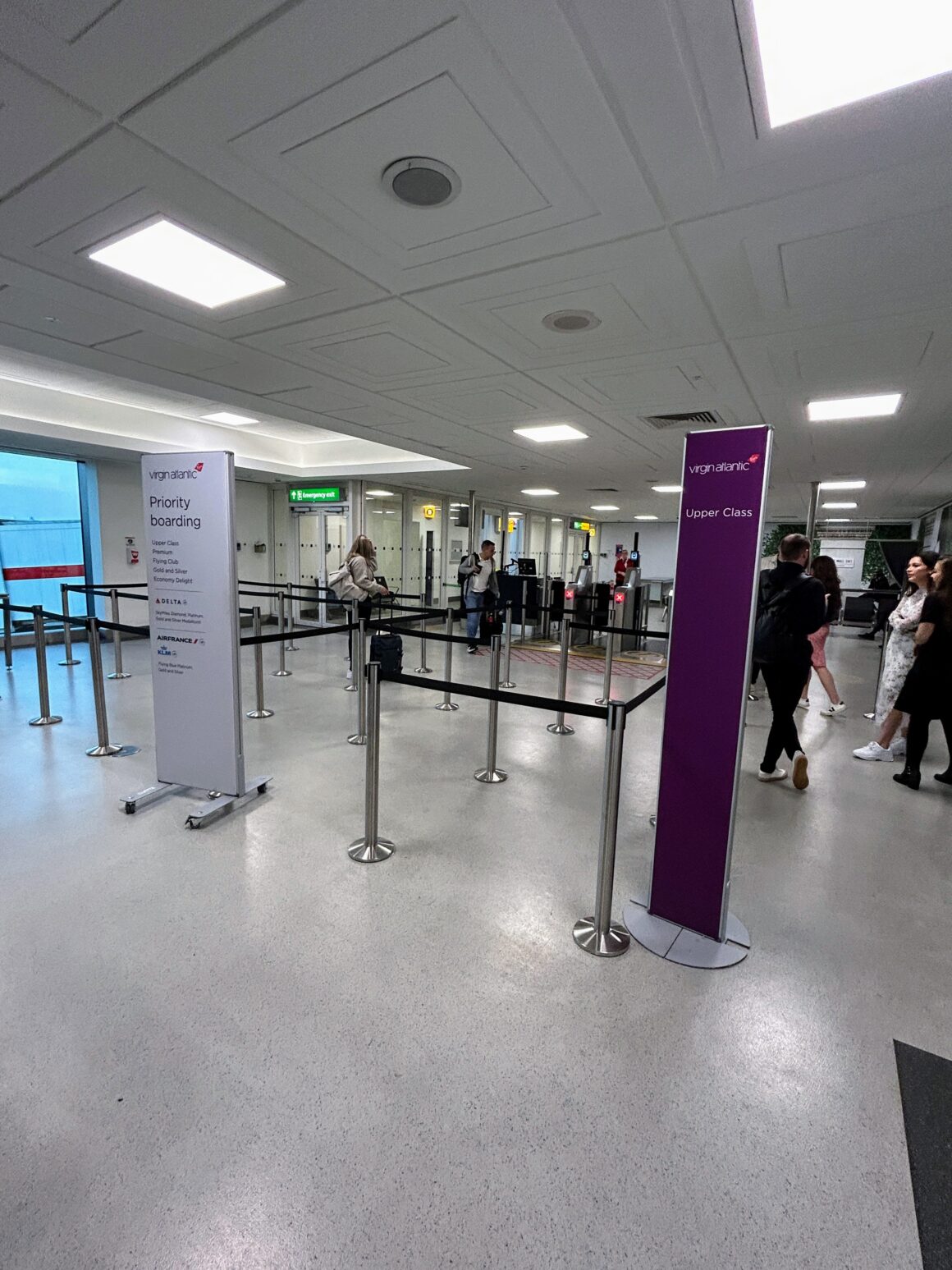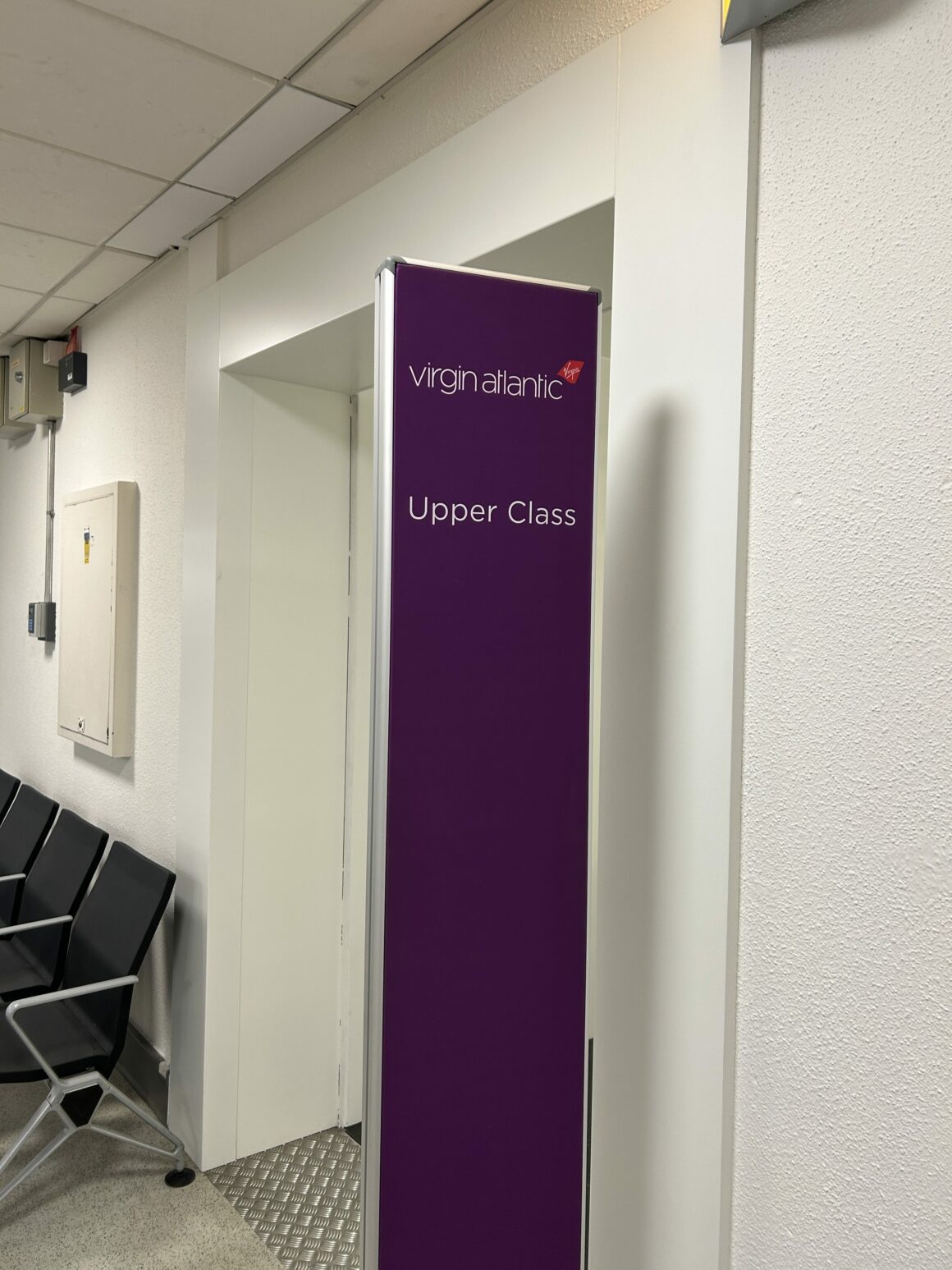 Before take-off, we were offered a choice of champagne, orange juice or water.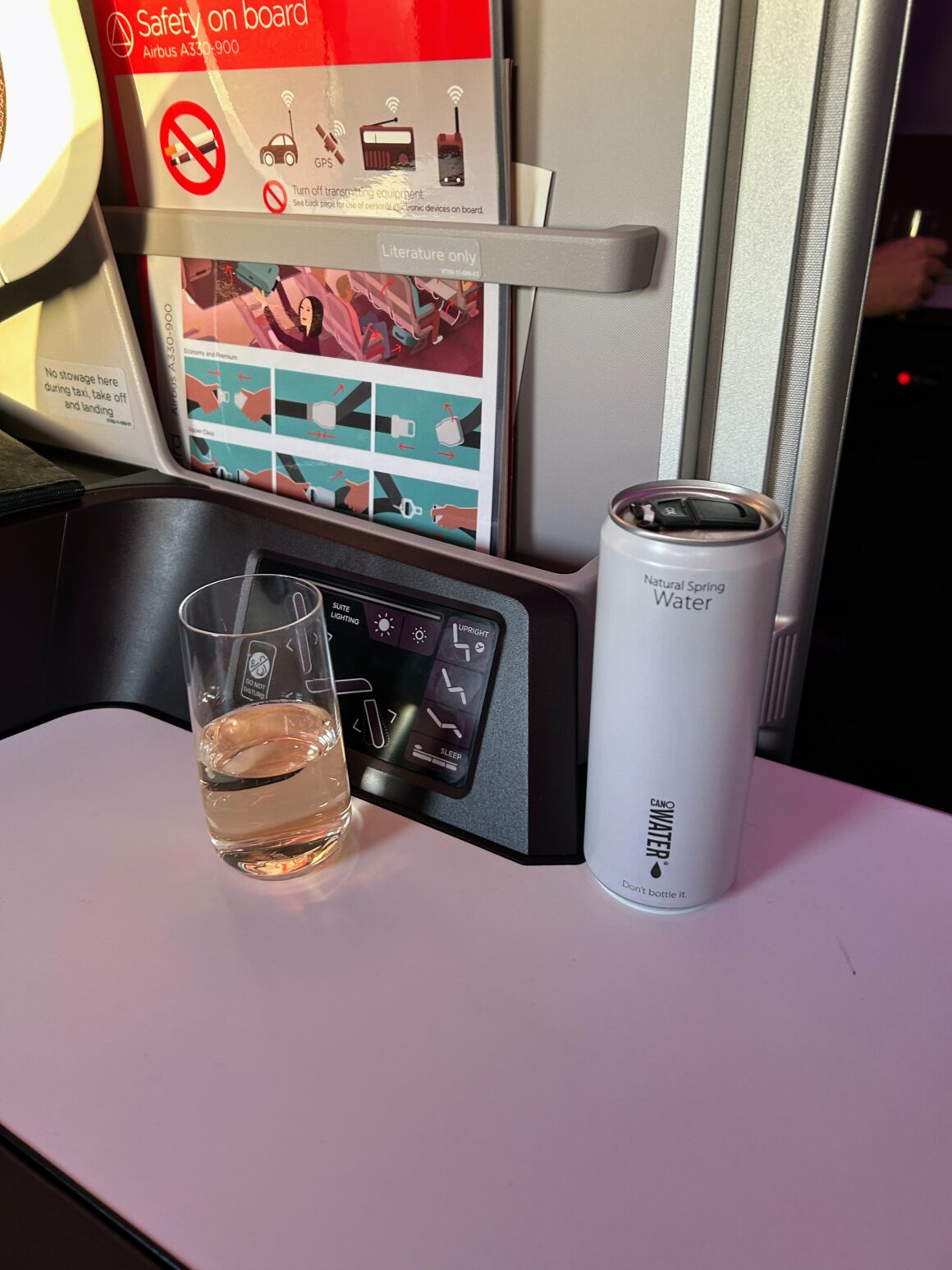 A can of water was already at the seat (which had a way to close it once open) along with their washbag nicknamed a "Goodie bag". Inside were the standard Virgin contents with Ren moisturiser, lip balm and hand cream. There were also socks (shame the jazzy ones have gone), toothbrush, toothpaste, pen and ear plugs.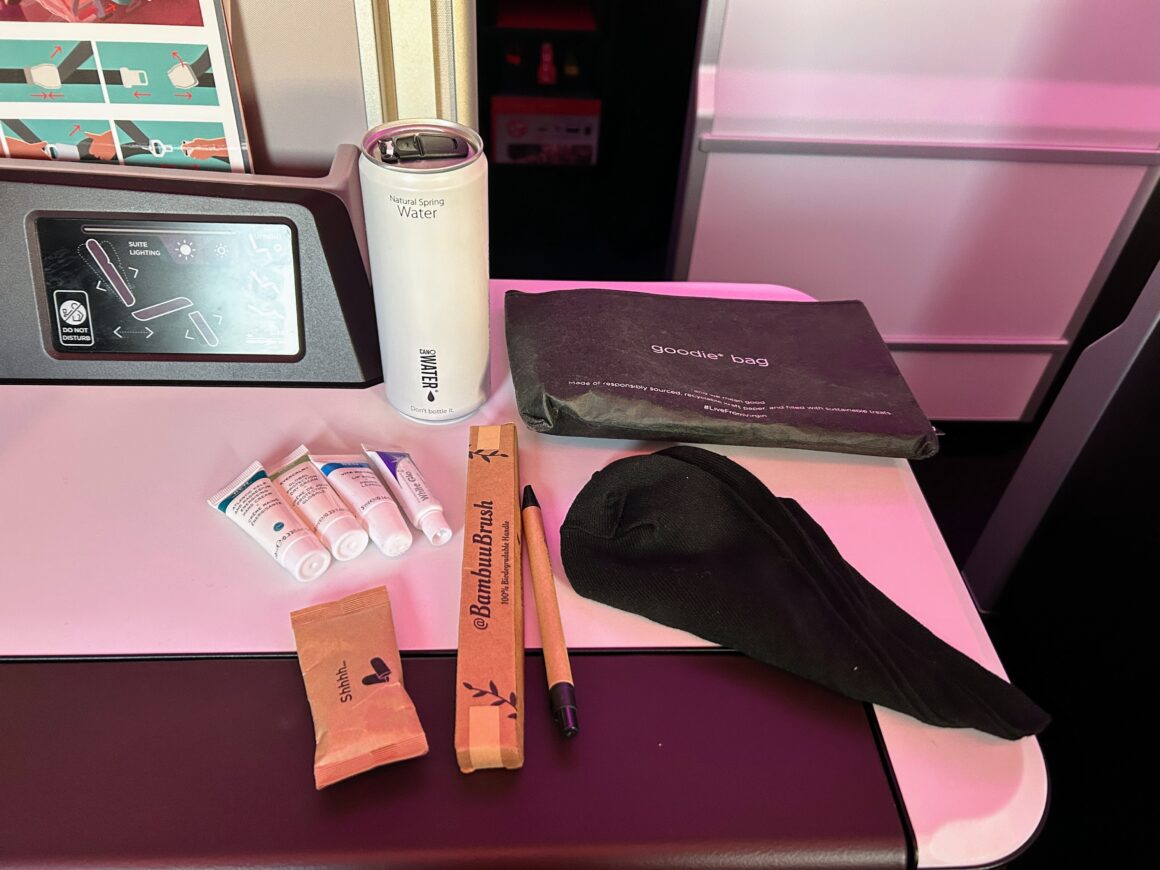 The cabin and new seats
This is Virgin's second new seat in recent years, with the A350 having a slightly different seat. Virgin took the feedback from the A350 and has really upped its design for this new seat. The seats are in a 1-2-1 configuration with aisle access for all seats.
Being an A330, they are slightly limited in their choice of seats since it is a narrower frame than most wide-body aircraft.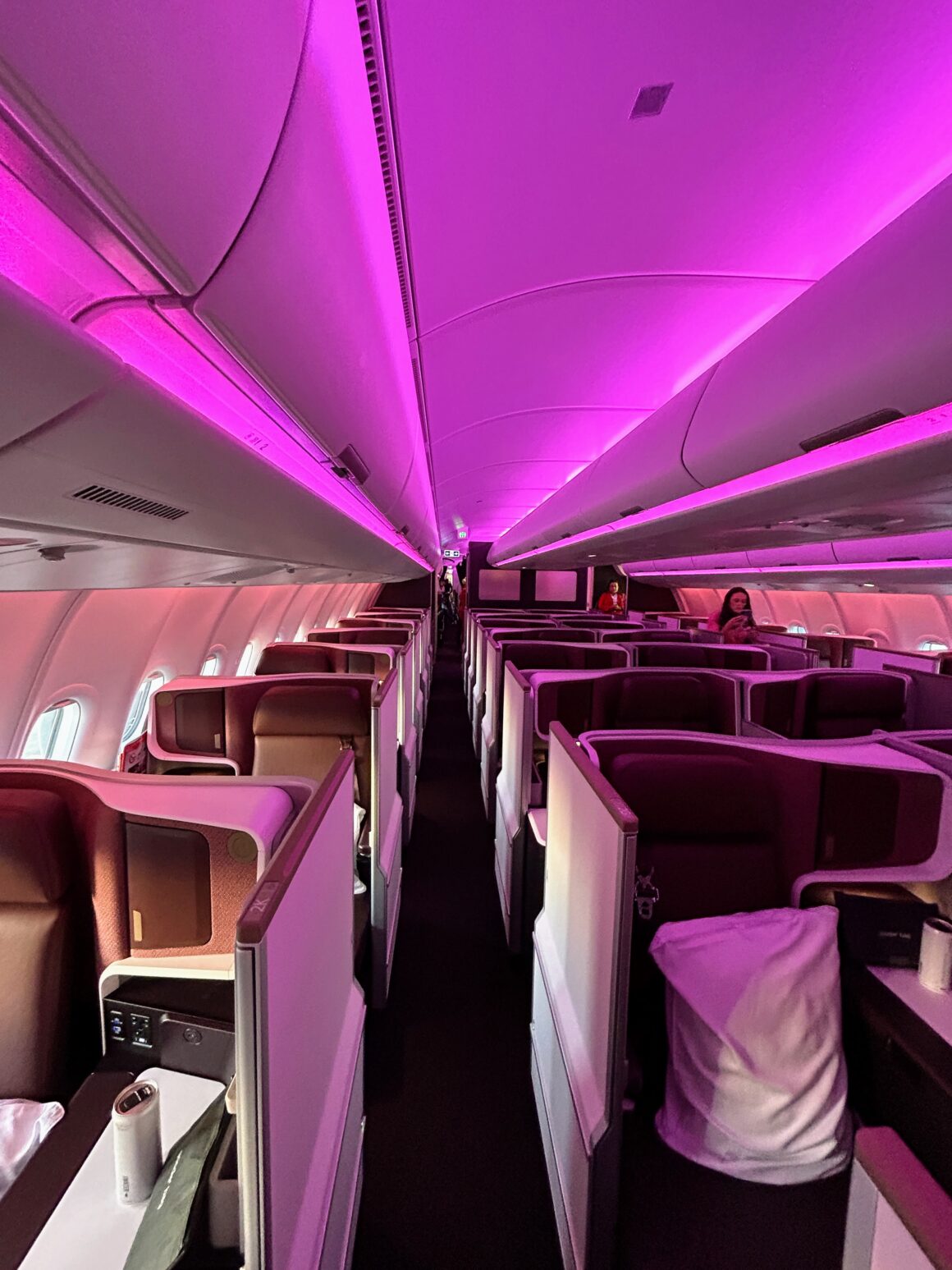 In this case, all seats are not created equal as there is a special suite called the Retreat that is situated at the front of the aircraft, which I will go into later. Ed, the pilot, our latest team member, will be doing a full review of his Retreat suite flight on the first flight to Boston very soon.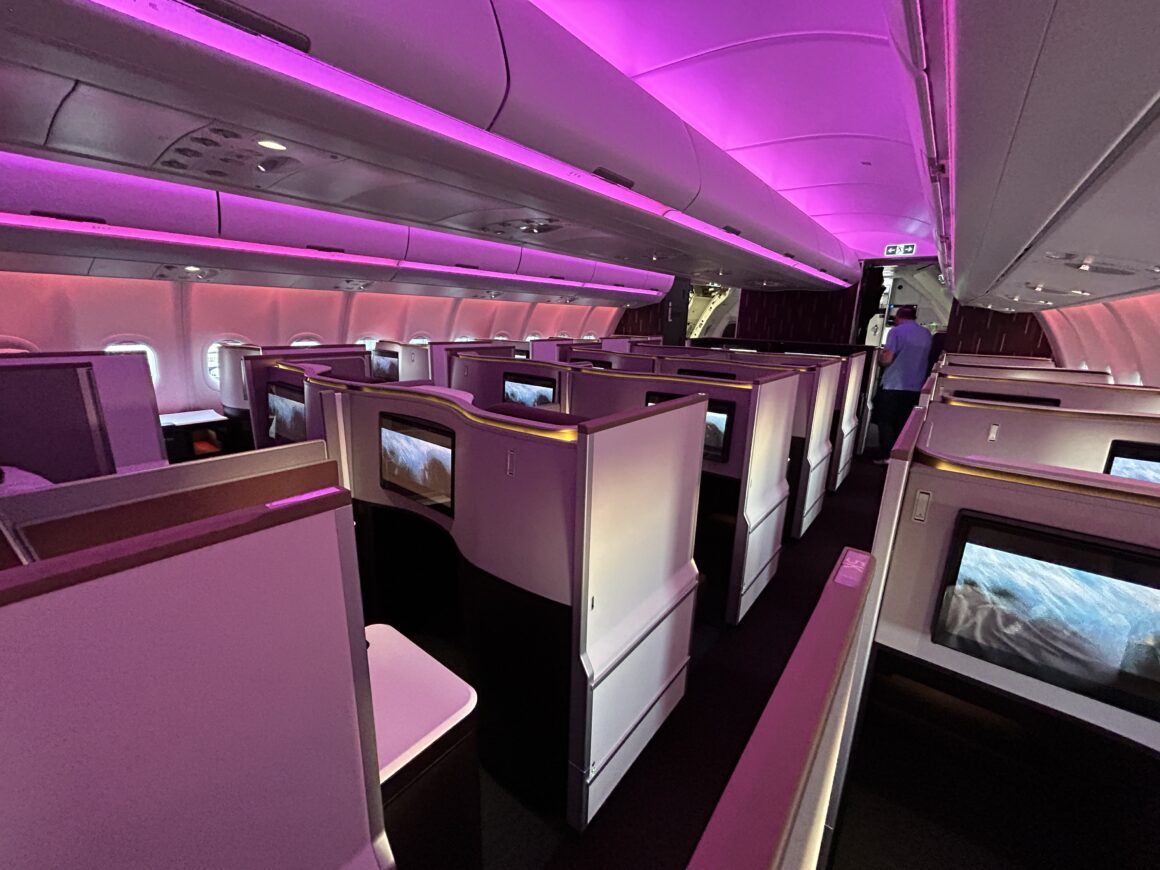 The regular seats are also not exactly the same as the window seats alternate by being either up against the window with the console table to the left or vice versa. I much prefer being by the window as a) I can look out of the window more easily and b) it's more private, and there is less chance of being disturbed as people walk past your suite.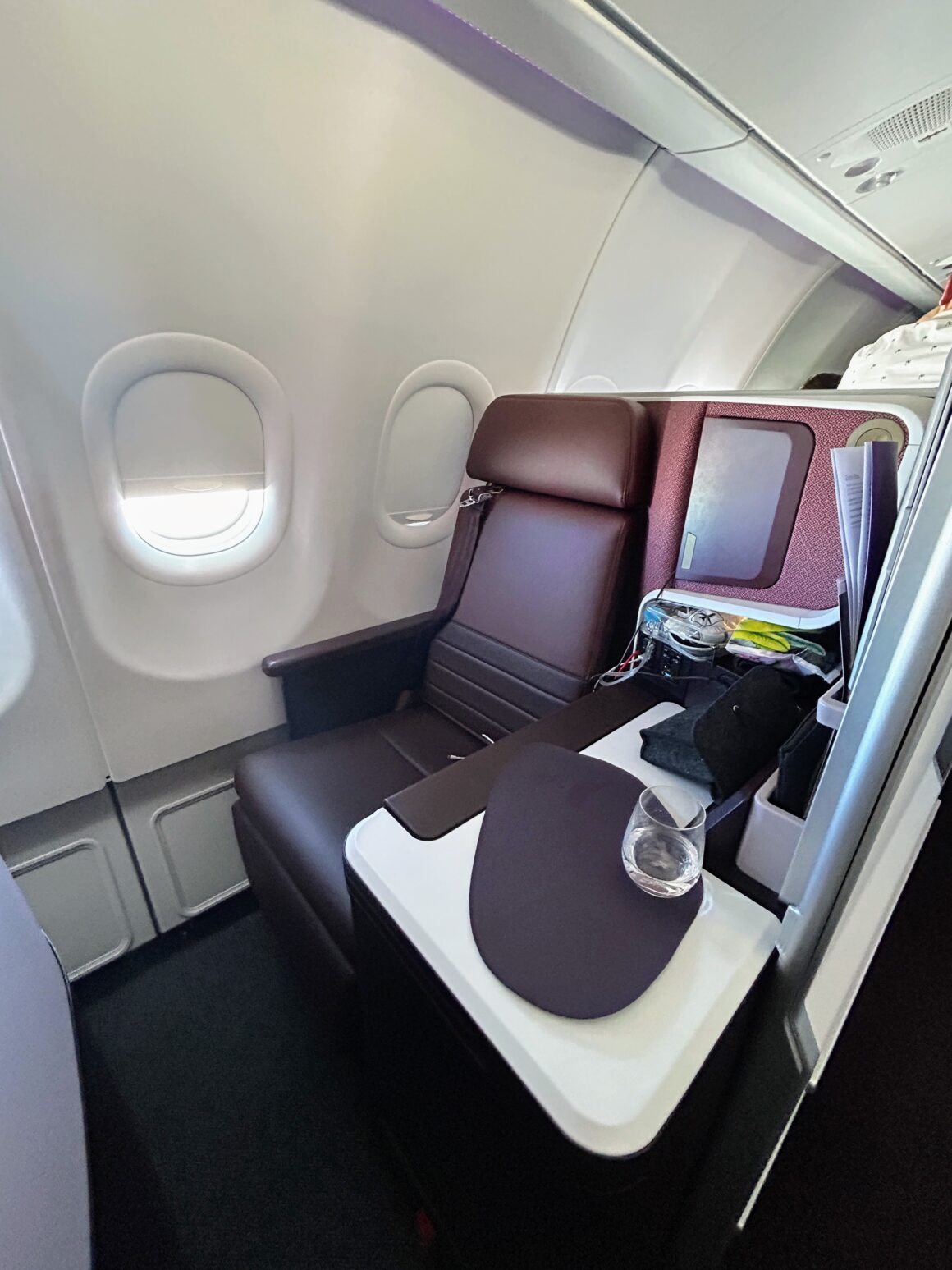 However, the seats with the console away from the door have an extra storage area, so you may want to bear this in mind. For those of us who are not as svelte as we may wish to be, I would also recommend the seats with the console away from the entrance as otherwise, it could be a squeeze to get in.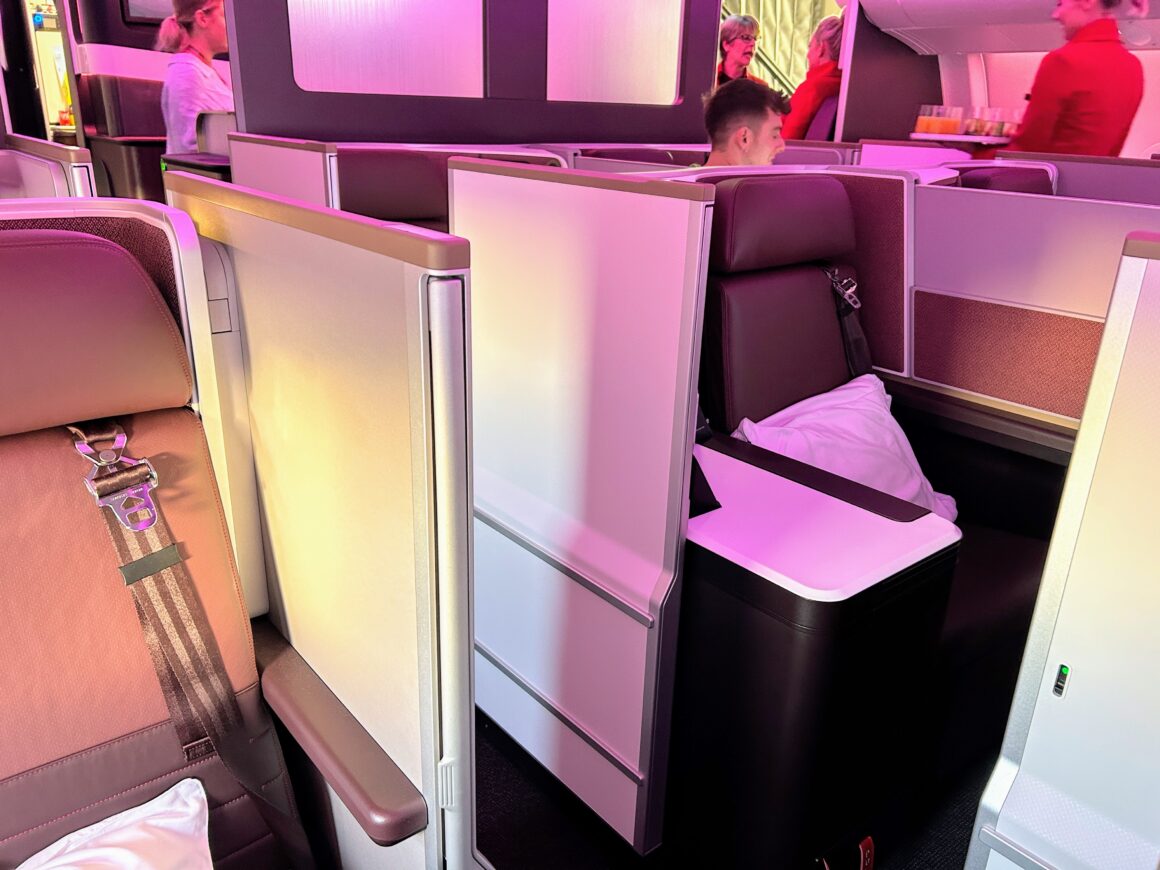 The seat has slightly more storage than the A350, with soft items being able to be stored in the ottoman area under the seat in front.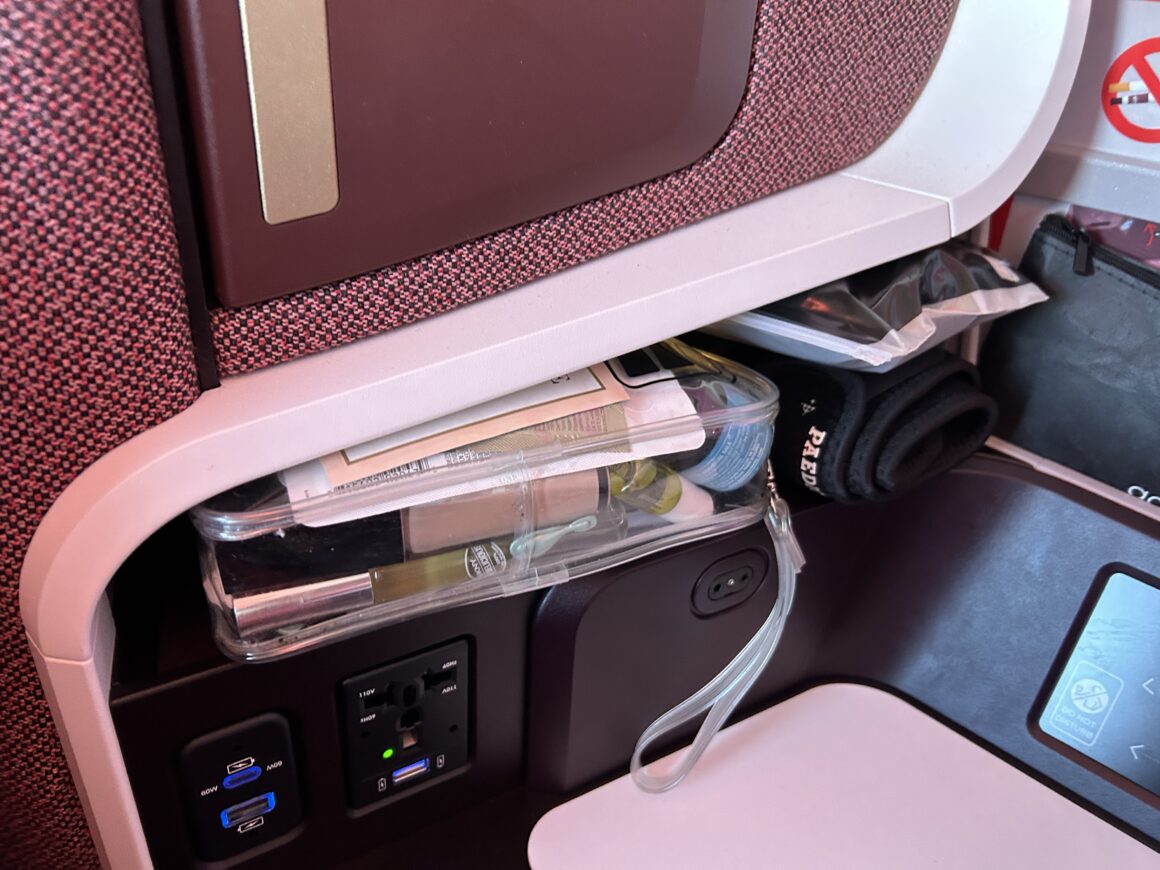 There is a small cupboard for your headphones that you could fit some small items into. Those are the only options prior to take off. Once you have taken off, you have the whole console area, a magazine rack that would fit even a fairly large laptop. There is a handy area underneath this cupboard as I managed to fit most of my bits and pieces, like the washbag, toiletries etc, in here. There is also a decent size mirror. Underneath, it says "Well, don't you look lovely?" After a quick glance into it halfway through the flight and having got up at 4am, I'm pretty sure it was being sarcastic!
The seat is controlled by a simple panel, and I'm pleased to report there was a separately controlled leg rest. I'm 5ft 6in, and it took quite a lot of reclining to reach the ottoman, so I was pleased that I could be more upright and have the leg rest up, which was very comfortable. The area leading to the ottoman is also sloped so that gives a comfortable place to out your feet partially up too.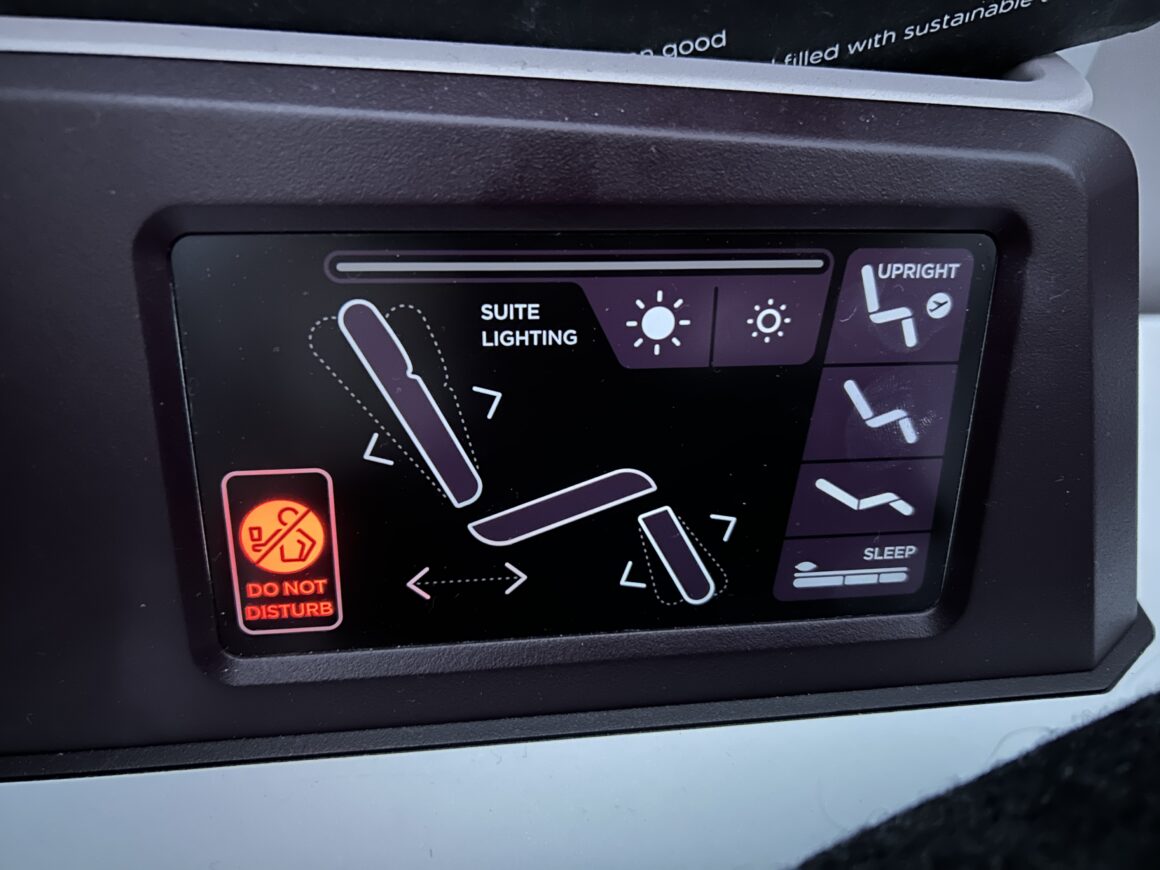 The bed goes into a flat position which feels spacious even with your legs under the seat in front due to the curve of the under-seat space. You get a very nice mattress topper which actually gives some good padding, unlike some that merely pay lip service to comfort. The pillow is large and well padded, plus there is a nice soft quilt that seemed thinner than before. I did sometimes find the more duvet-type cover a bit warm, but this was about right.
With the doors closed, it was not claustrophobic at all and felt cosy for getting some sleep.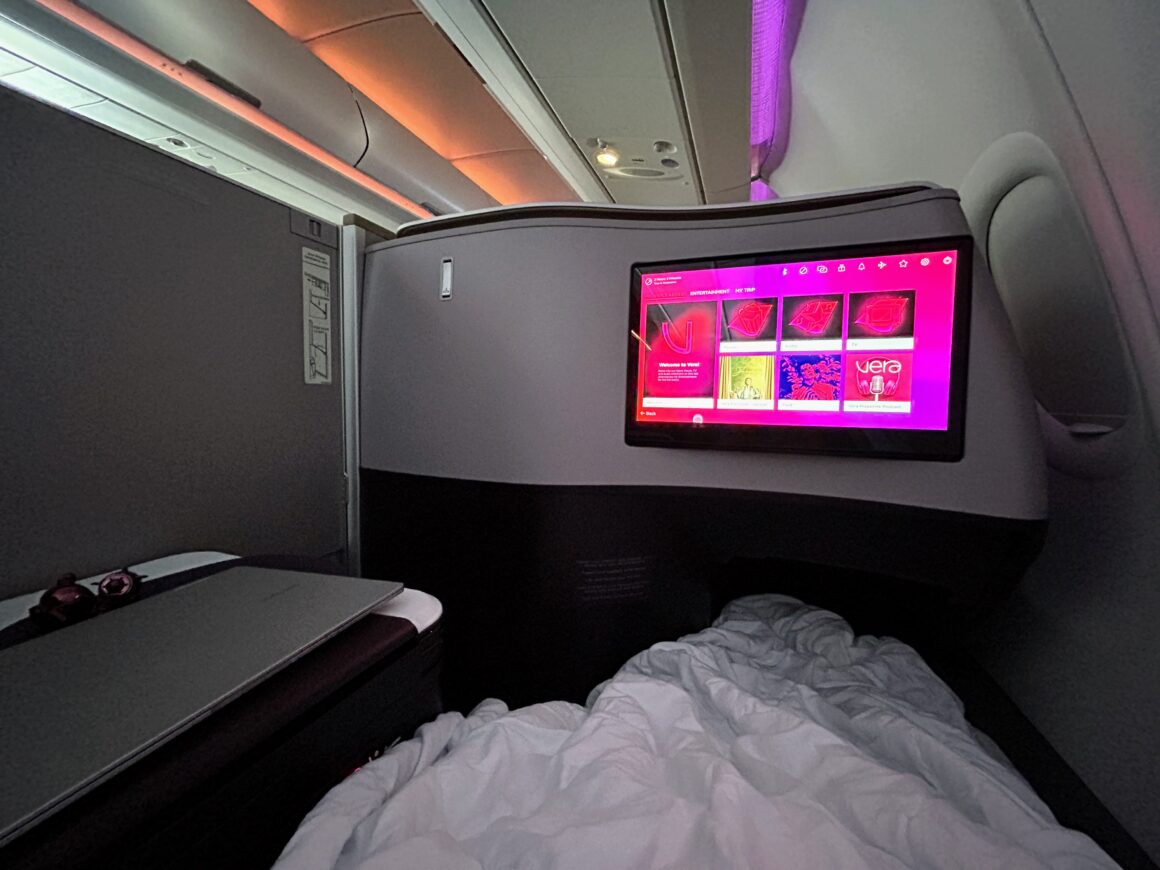 I only had a brief lie down on this flight, but I'll talk more about sleeping comfort on the return journey since it's a night flight. However, I was really surprised by the comfort of the seat. As you know, I am super fussy about hard seats for sleeping and being a brand new plane that was yet to be broken in, I feared the worst. But – it wasn't hard at all, and even without the mattress topper, it was perfectly comfortable. The mattress topper has to be the best in business class. It's really thick and has an elasticated top and bottom to fix in position. No more waking up to find it in a bunch underneath you!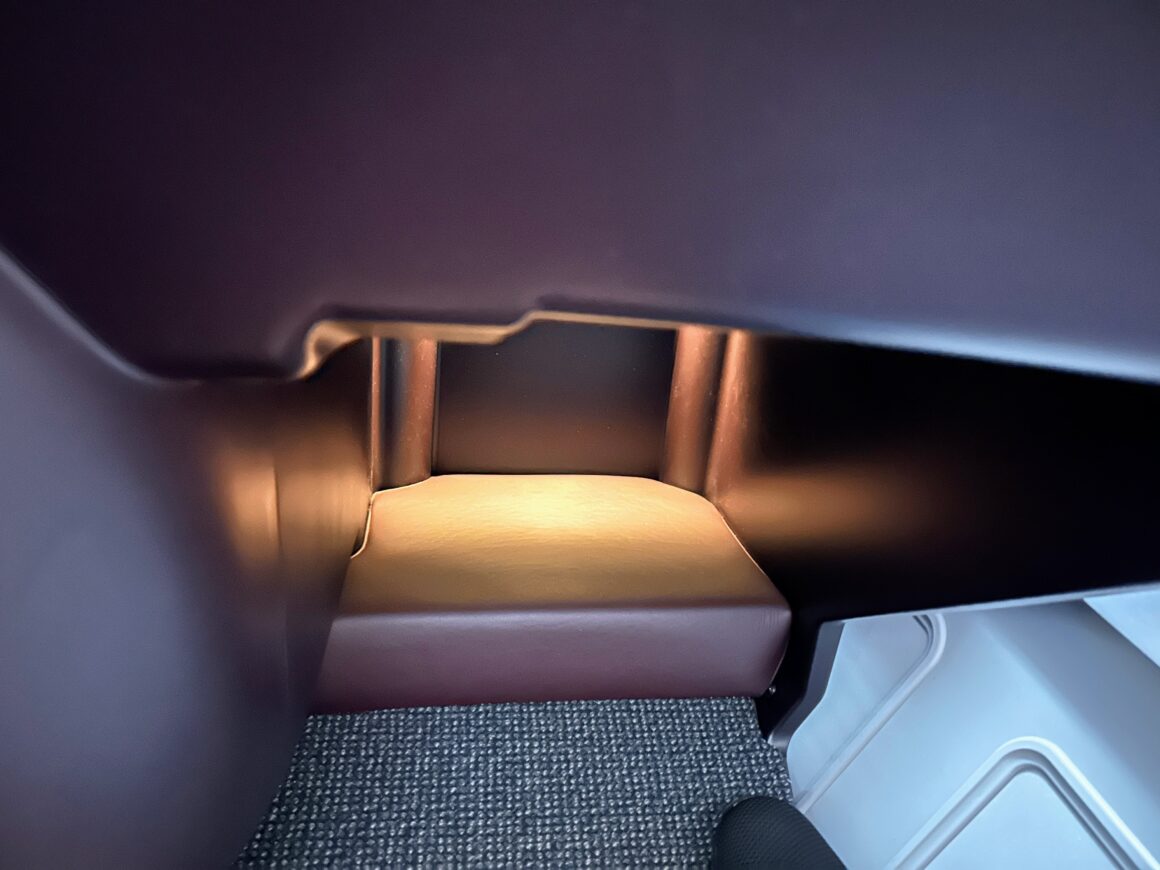 I'm a side sleeper and felt there was plenty of room, but I'd suggest the same configuration I had with the console on the aisle. That extra bit of room between the seat and the fuselage by the window makes a difference. There was enough room for my knees and legs, plus at shoulder height too. The only complaint would be the controls that are on the side so you can reach them from bed are easy to knock accidentally and turn the TV on. The seat goes very low when in bed mode, so I see why they put them there.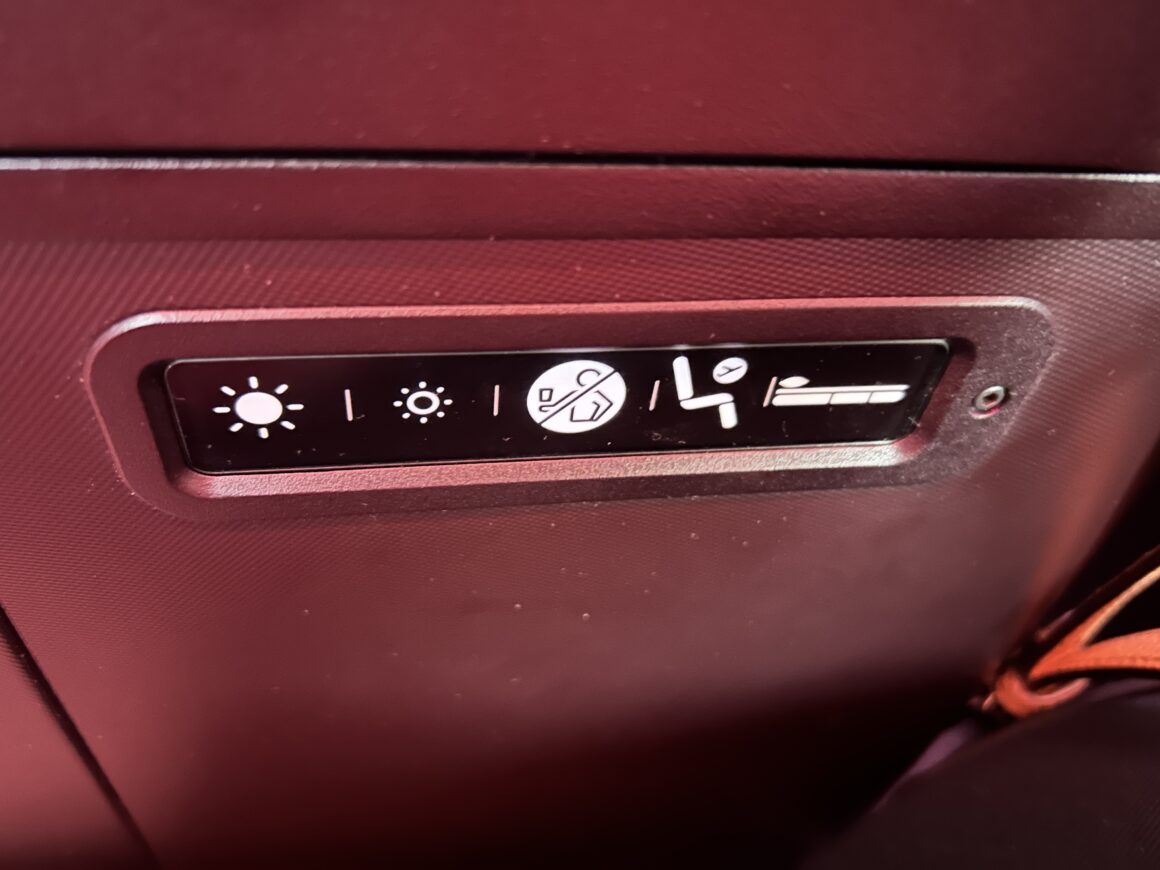 The good news on this A330 is that there are air vents above each seat that you can control, so if you find it too hot, you can cool down with them. Sadly, many aircraft no longer feature individual air vents.
The table is a huge improvement to the A350 but is still large and reasonably stable, though slightly more bouncy than the previous very sturdy A350 version. It features a clever curve to the edge, which should accommodate every size of person (unlike their seat belts that are the tightest I have ever had in all the flights I have taken, even when I was carrying my post-Covid weight!).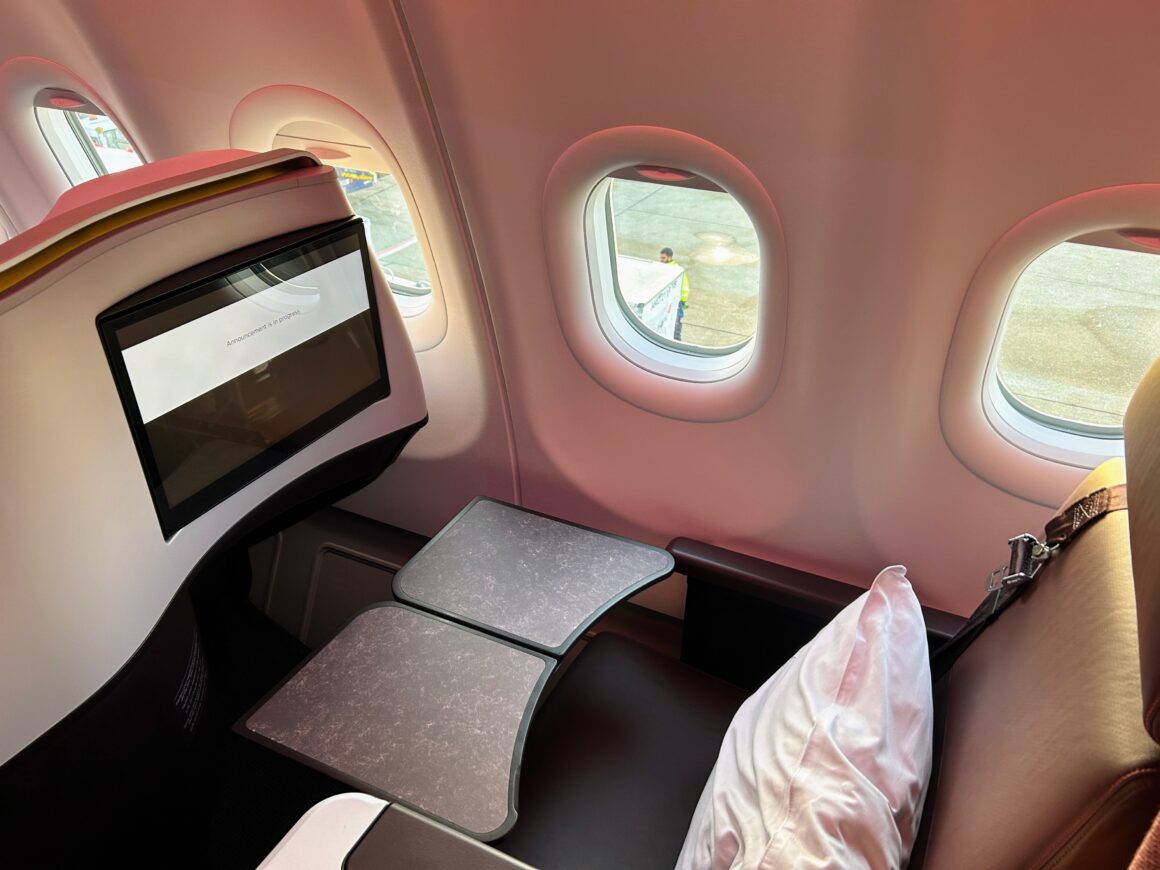 You can see all the seat dimensions here: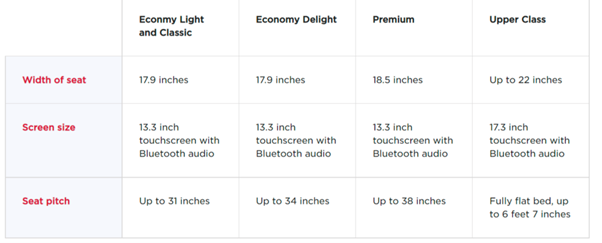 The Retreat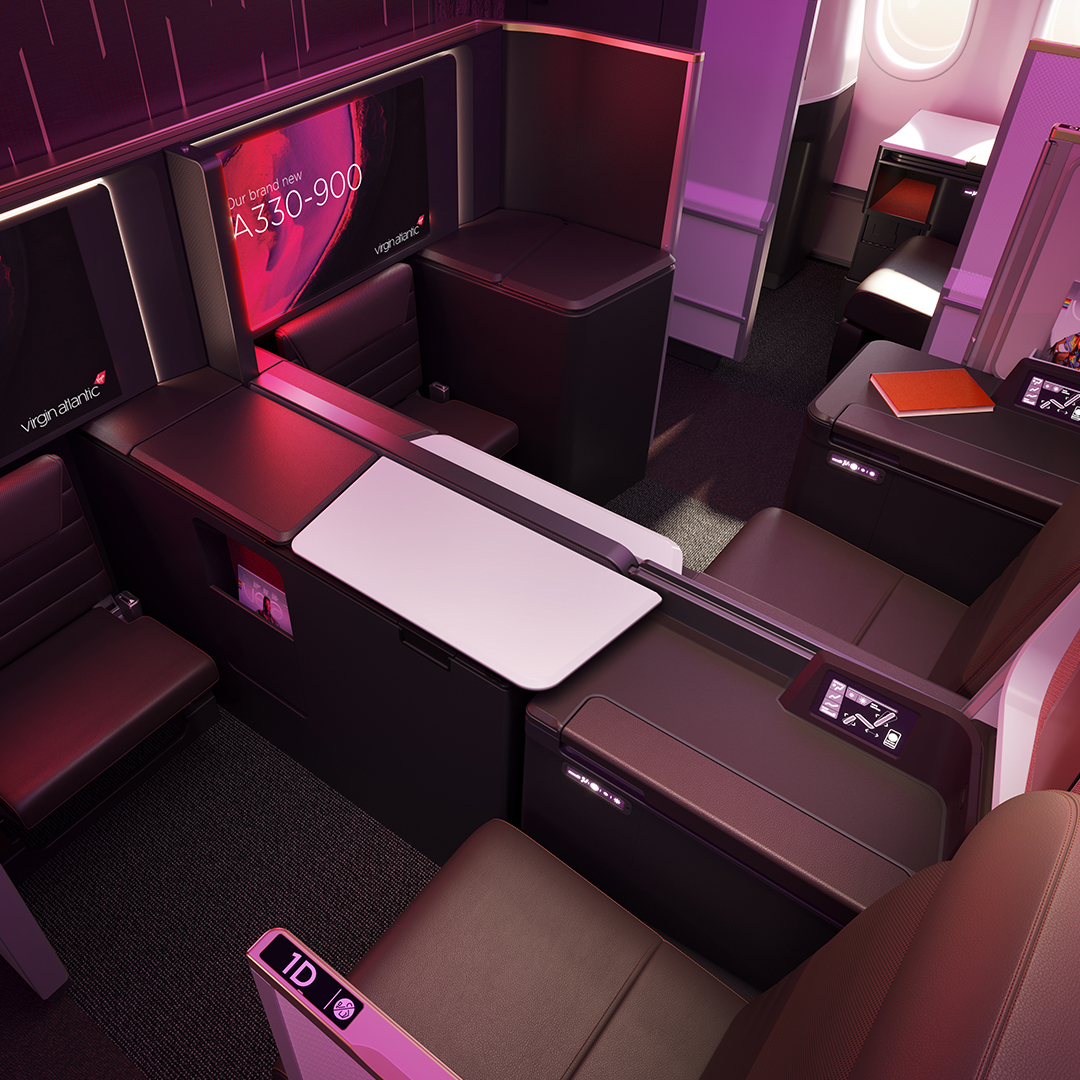 We will be doing a separate review of the Retreat, but I thought it was worth mentioning as it has much more storage and space than the other seats. You can reserve these from 14 days before departure for an extra supplement from £200pp. It will only be offered to those that are already booked.
It comprises a 6ft7" seat to fully flat bed and a 27" touchscreen with Bluetooth connectivity and wireless charging. Each suite also has an ottoman that doubles up as an extra seat, up to four people can comfortably dine, chat or play games in their own private space. This is not dissimilar to Qatar's QSuite which can be configured in a 4 seater, but this means you can get 4 people in two seats in effect with the use of an ottoman. However, unlike the QSuite they can't be configured as a double bed.
The Loft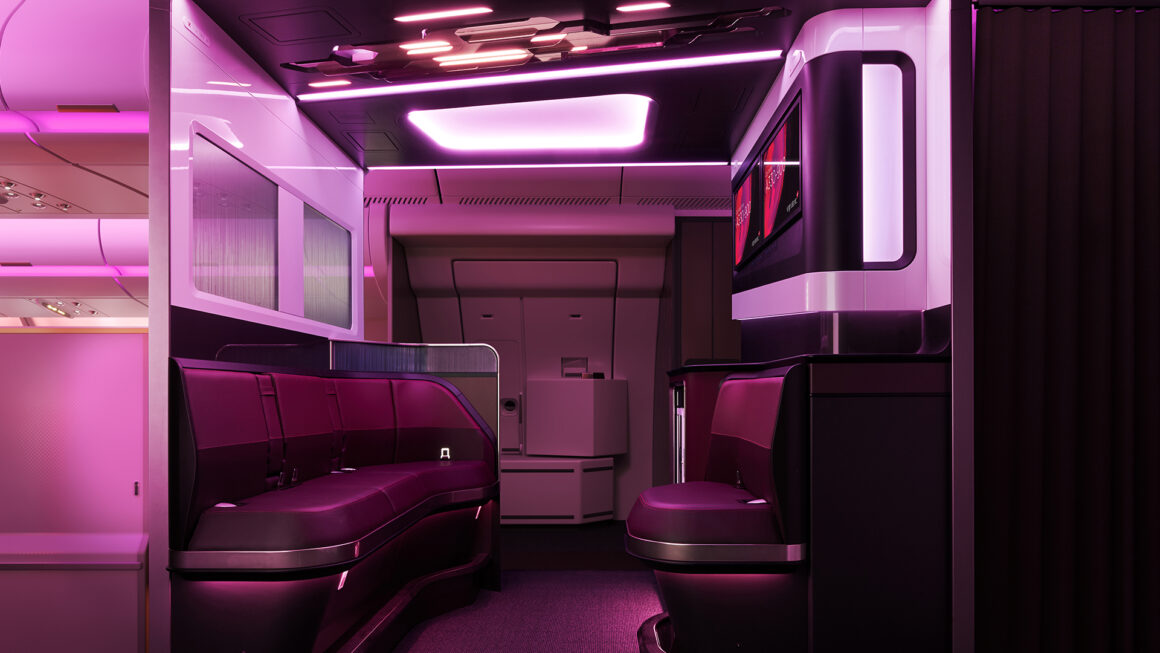 This is Virgin's answer to the bar that they have on older aircraft. It is less disruptive to passengers being behind the Upper cabin rather than in it like the bar. However, although it's a lovely space, I have generally noticed it gets less used than the bar, which makes it a bit less of a social experience. I would suspect it is probably more lively if they were showing something on the screen which you can listen to by pairing your headset.
They do, however, have a great reason to pay it a visit even if you don't feel like being social – the ice cream freezer and a drinks fridge!
Food and drink
Shortly after take-off I was presented with a menu and the cabin crew member looking after me introduced herself. The food service started with the offer of a drink. There were several cocktails to chose from, but I went for a bloody Mary. I asked for it spicy, but sadly it was a little bland. I did love the crisps that they served with it. These were some seriously posh crisps – truffle and rosemary. They were very moreish as the flavours were very subtle, which makes a nice change from most truffle-flavoured foods, which are usually very overpowering.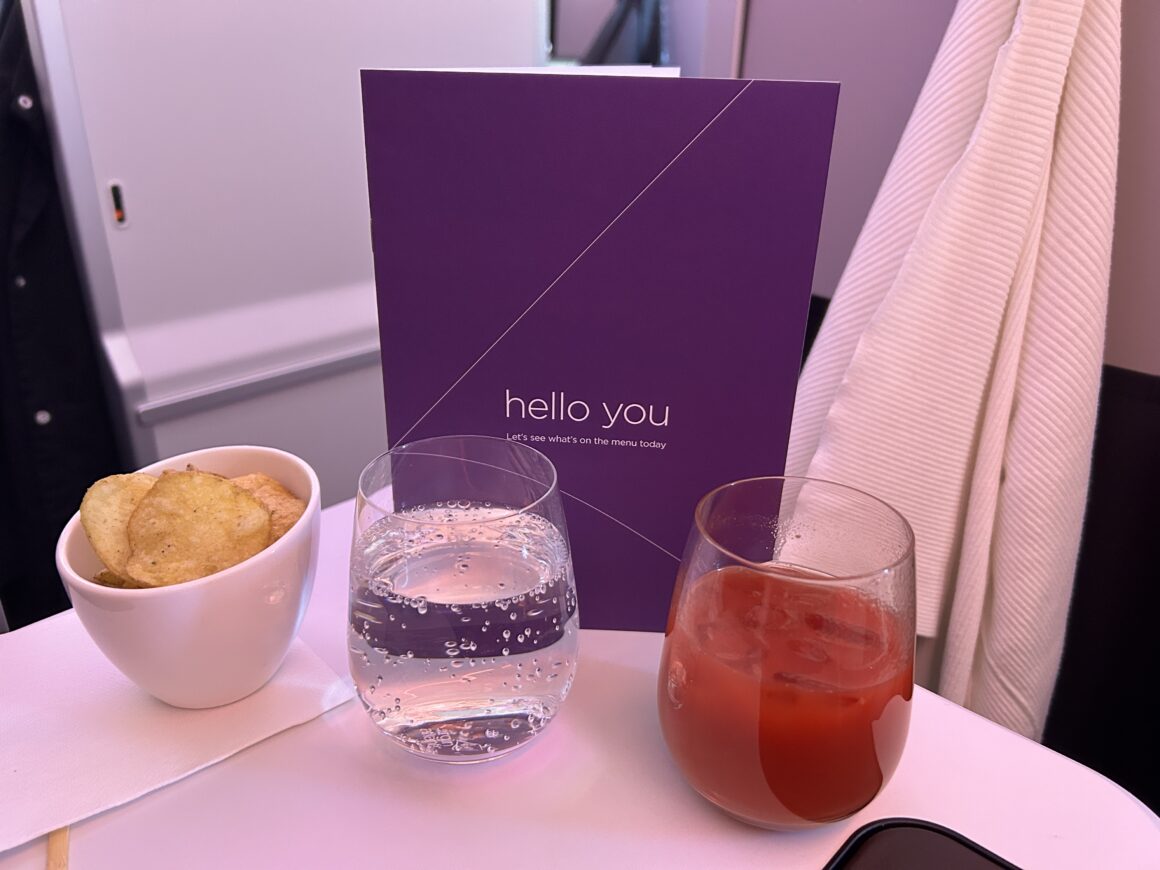 Here is the menu and drinks list:

To start, I went with the beetroot and goat's cheese. To be honest, I struggled to make up my mind with every course as they all sounded great! I paired that with a glass of the Ayala champagne which is a new one for me on Virgin, although it has been aboard for a while. They also have Hambledon English sparkling, which I recommend as being on a par with Hattingley Valley, which BA regulars will know. I enjoyed the Ayala and would say I slightly preferred it to the Canard Duchene they used to have.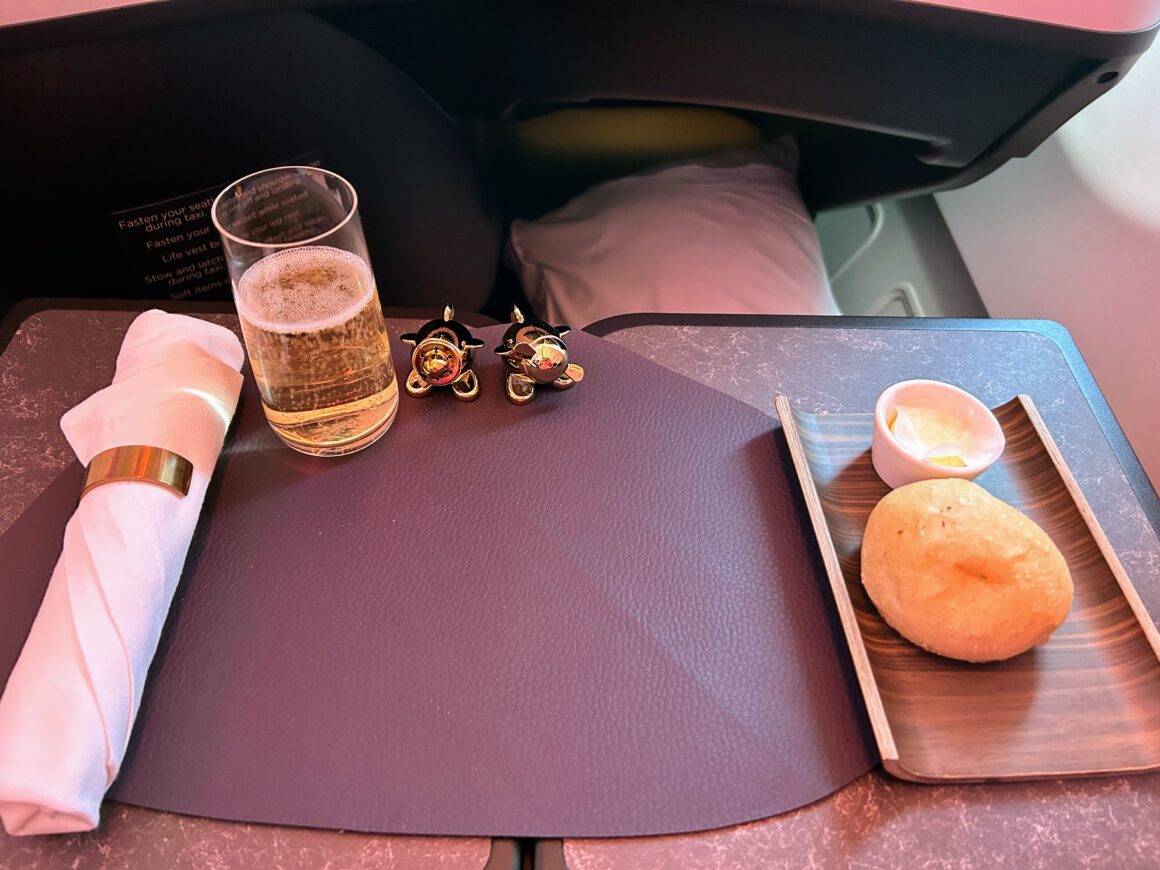 The beetroot starter was a pleasant surprise being full of fresh flavours and even edible flowers. There was cooked and raw beetroot of various varieties, and the goat's cheese was one of the fresh ones, so full of creamy lemony flavour rather than being overpoweringly "goaty".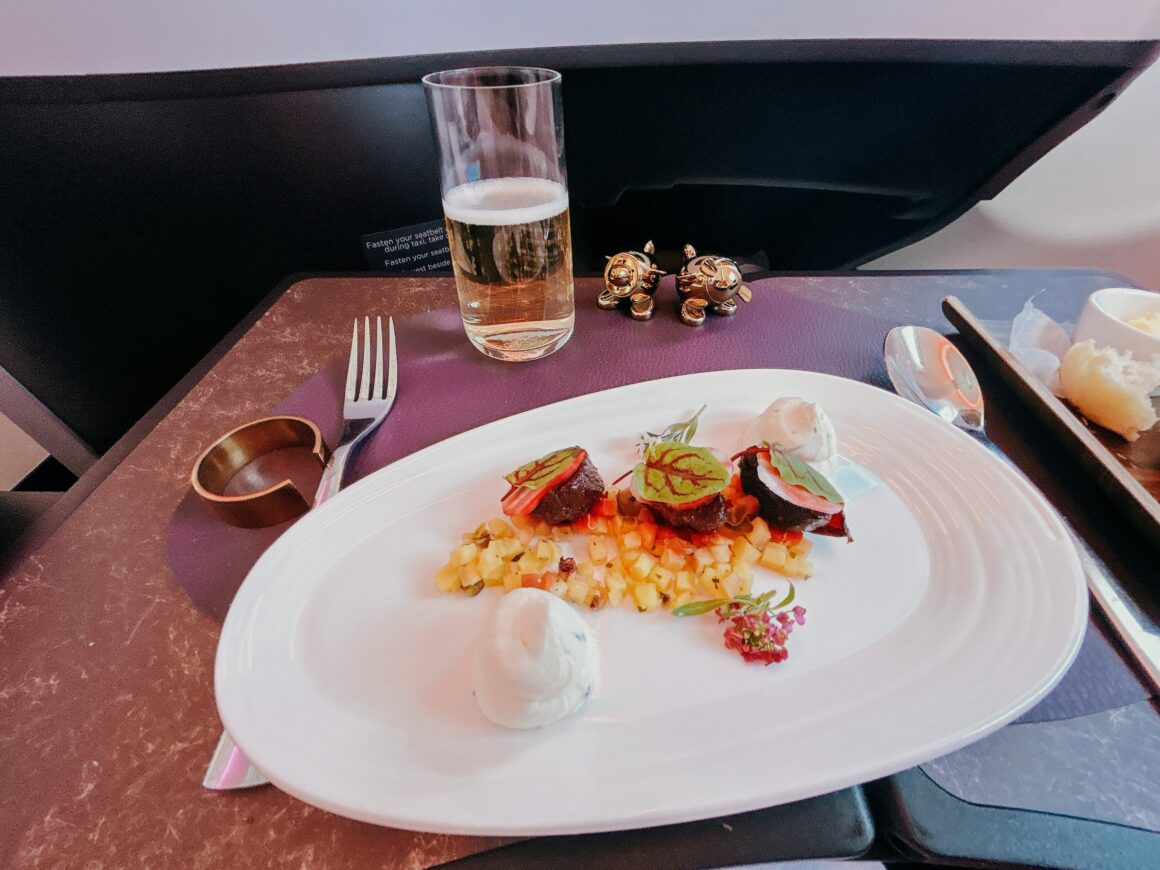 For the main course I decided to try the pie, as that is hard to achieve well on an aircraft. I'll admit it doesn't look that pretty as the pie had somewhat collapsed, but it tasted a lot better than it looked. I liked that you got a little dinky jug of sauce, so it didn't make it soggy. This feels more like a first-class addition. The pie had good quality tender chicken with a slight hint of tarragon along with plenty of sauce, and the colcannon mash was creamy. Overall it was filling and tasty.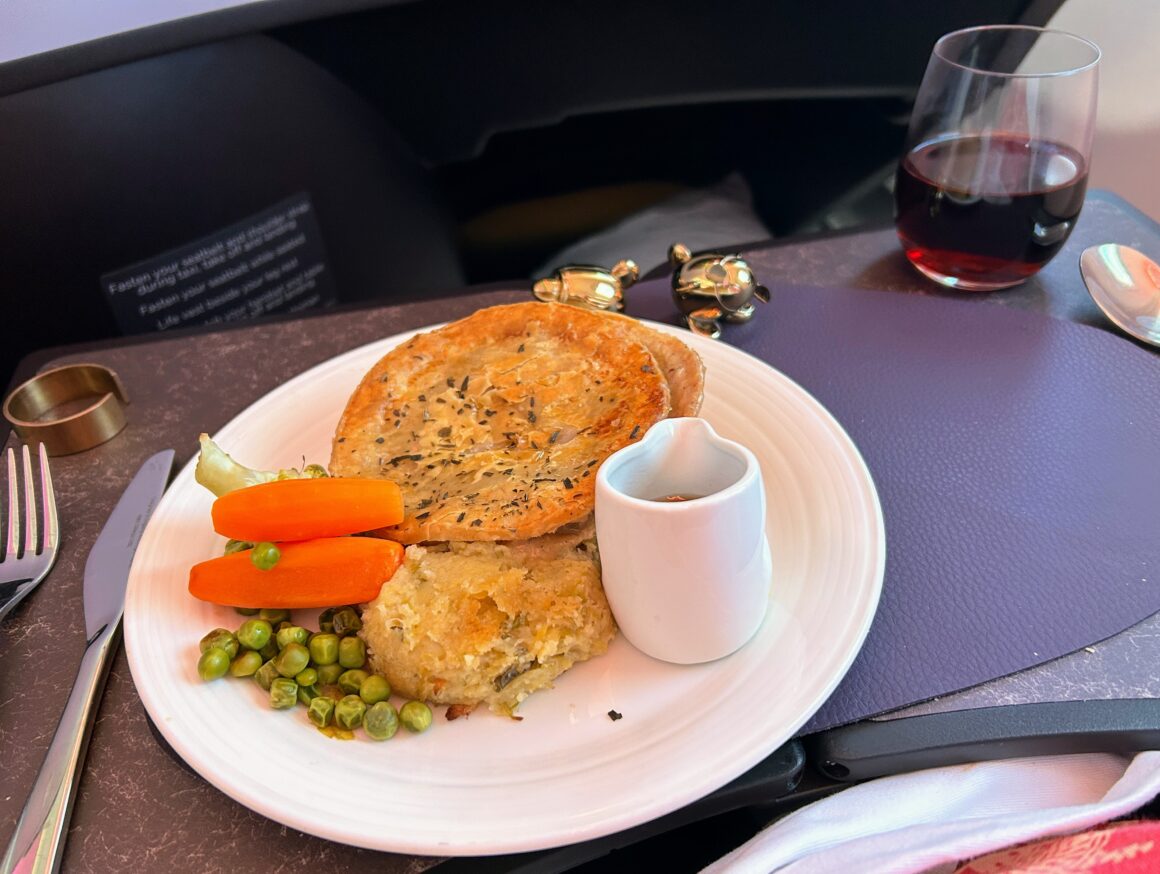 For dessert, I decided to go for the hot dessert as, generally, Virgin excel at these. Usually, they go around with the cheese trolley, but due to all the annoying journalists like me blocking the aisles, they just hand-ran it, so I did not get a shot of the cheese. The bread and butter pudding was good but maybe could have done with something sharp or fruity to give it some contrast. There was also a jug of cream to pour over for some extra indulgence.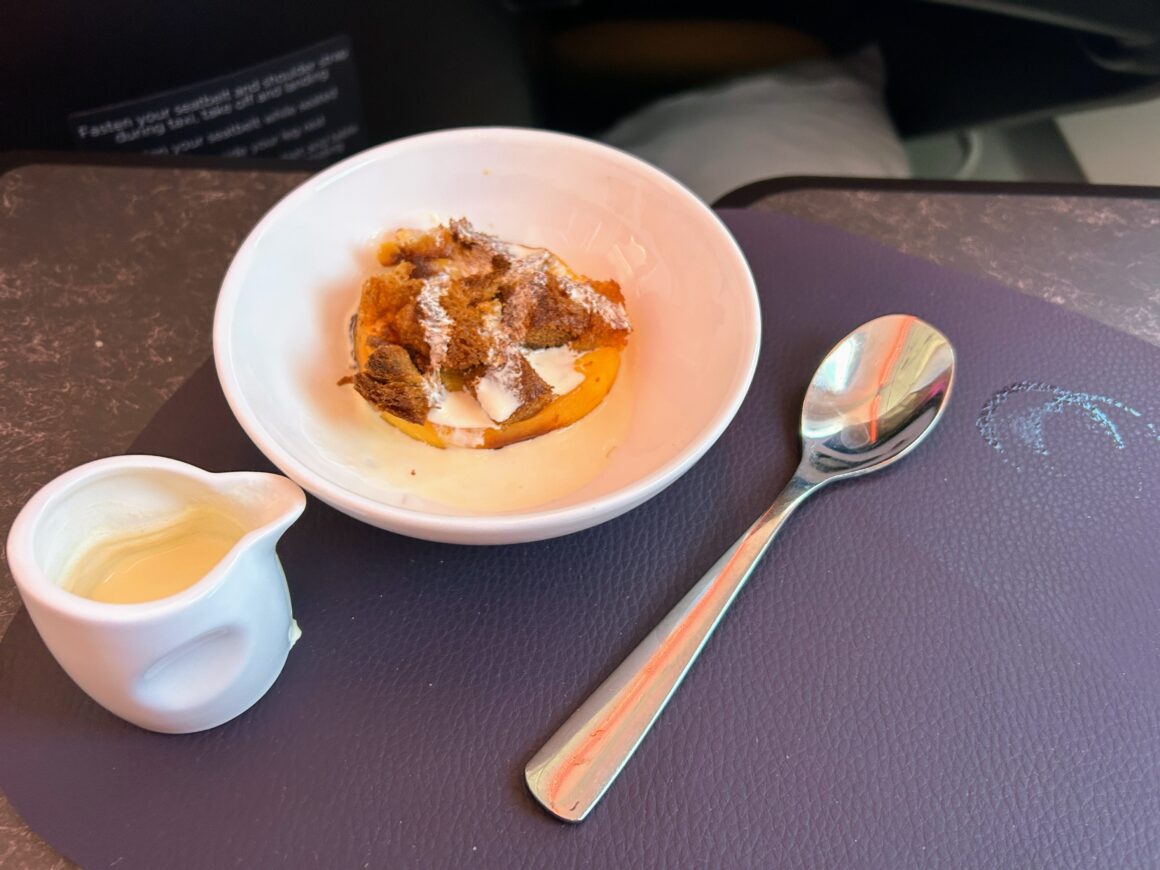 Before landing, we were served a light snack. I was tempted by the afternoon tea, which is designed by Eric Lanlard, a well-known pastry chef. However, the fish finger butty was also calling my name – Virgin you need to stop making it so hard to decide! In the end, I have already reviewed the afternoon tea so I thought I would try the posh fillet of fish. It's quite small, but for me, it was just about right. There was a little too much greenery to be able to eat it delicately, but it tasted delicious with lashings of tartare sauce inside. A real comfort food treat!
Entertainment, Wi-Fi and charging
The technology on the aircraft is impressive. with Bluetooth-enabled entertainment systems, their fastest ever Wi-Fi, a greater number of USB connections and wireless charging in Premium and Upper Class.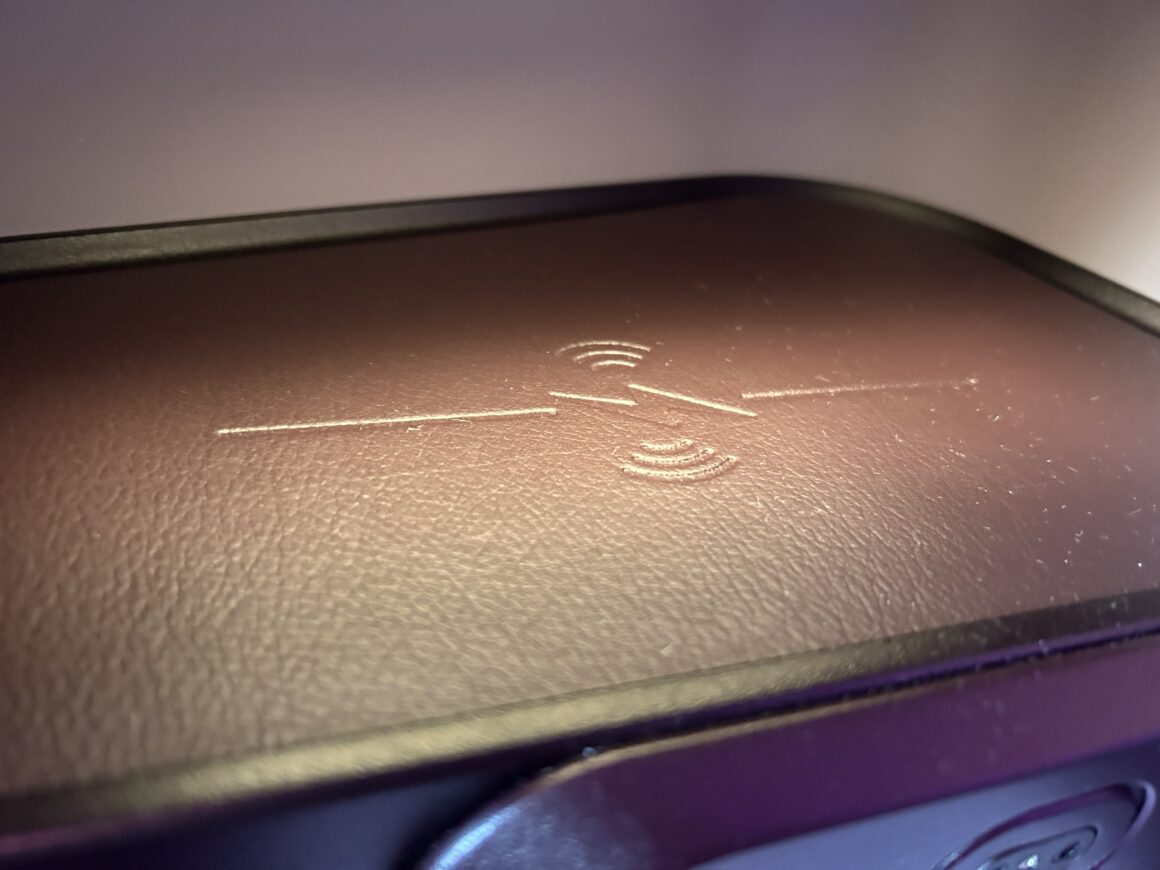 As well as the wireless charging there are also two USB sockets, a USB C and a multi-country socket. Even someone with multiple devices could charge them all at once!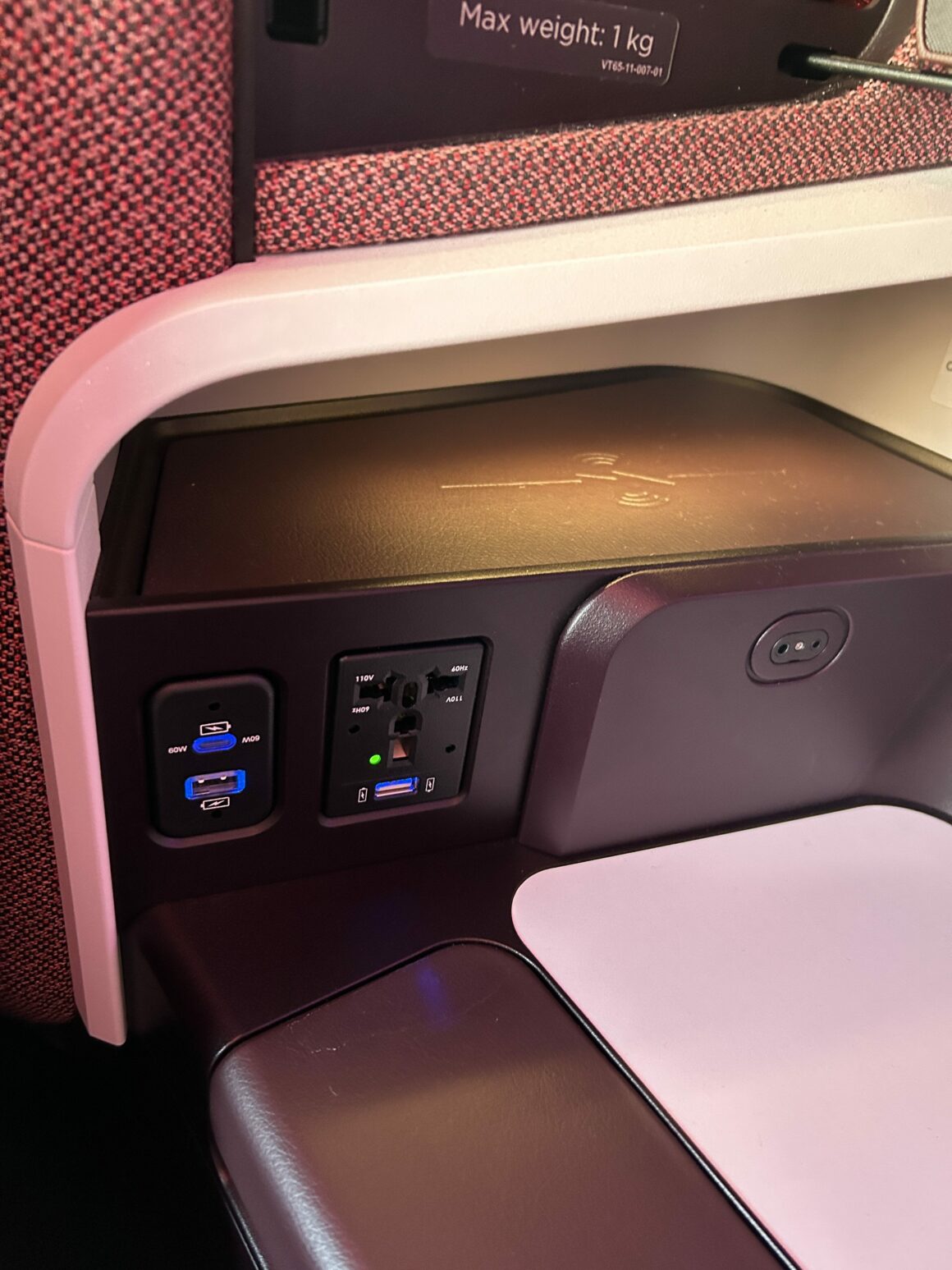 You can pair your headphones with the entertainment system, although you do get noise-cancelling headphones provided. I found these pretty decent and fairly comfortable, but I must admit it's great being able to pair your own headphones, especially if you have spent a lot of money on a really good pair.
You can also pair your phone or tablet to be able to use it as a remote. It gives you access to most of the onscreen functions, such as the call bell, lights and entertainment. I was surprised by how easy it was to use (there was a little bit of faff to get it paired, but it was relatively straightforward). It was also very responsive, which is unusual as often they lag. You use it a bit like a touchpad on a laptop to highlight something and then just tap to select it.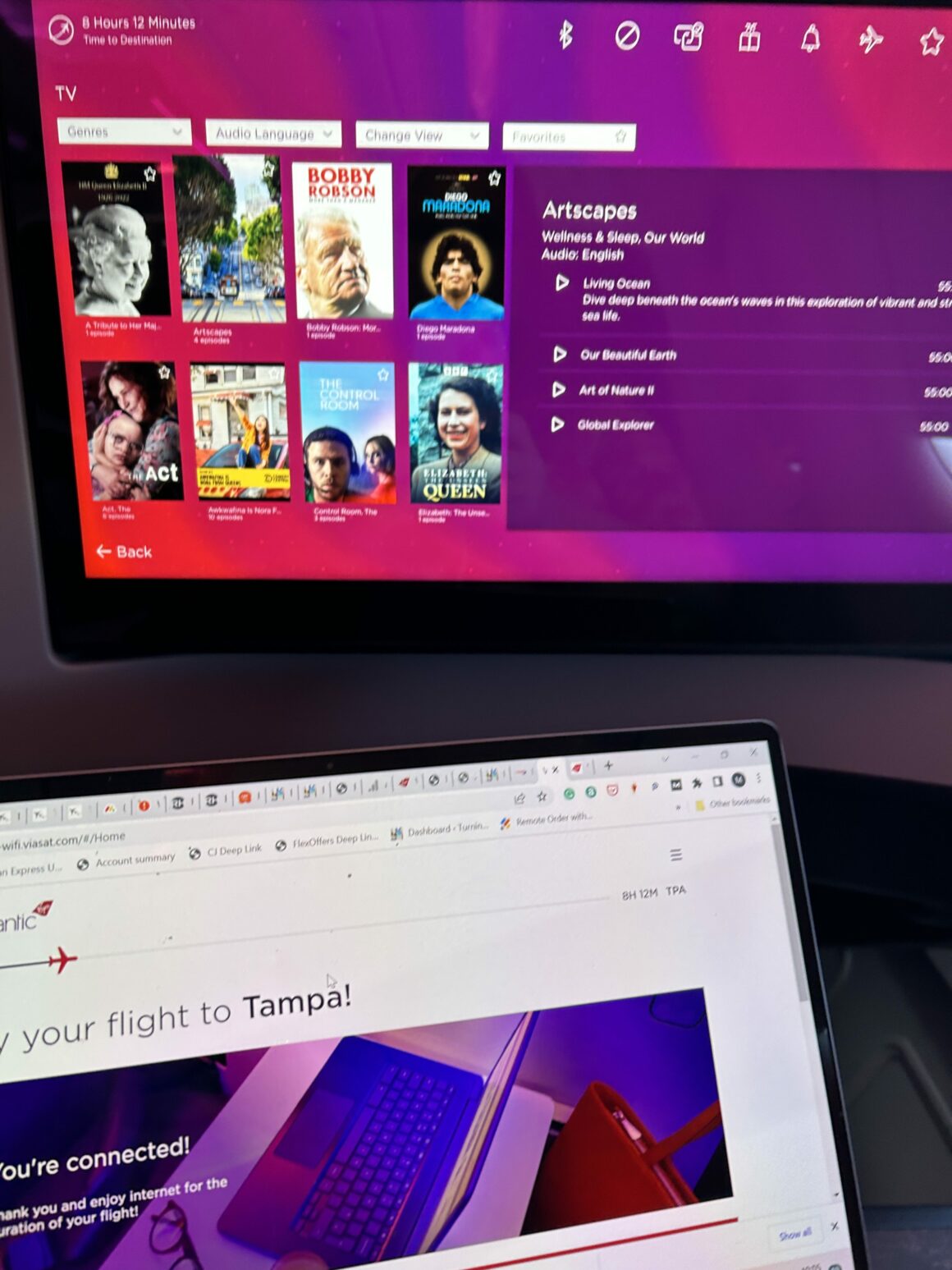 As is usually the case with Virgin, there were plenty of recent films and TV shows to watch as well as older options you may have missed. I watched "Where the Crawdads sing" which I would recommend.
The screen was a decent size at 17.3". You could also control the entertainment by touching the screen or the remote, which was also like a touchpad. I liked again that it was simple and responsive. Plus it was handy having flight time remaining displayed when the TV was off.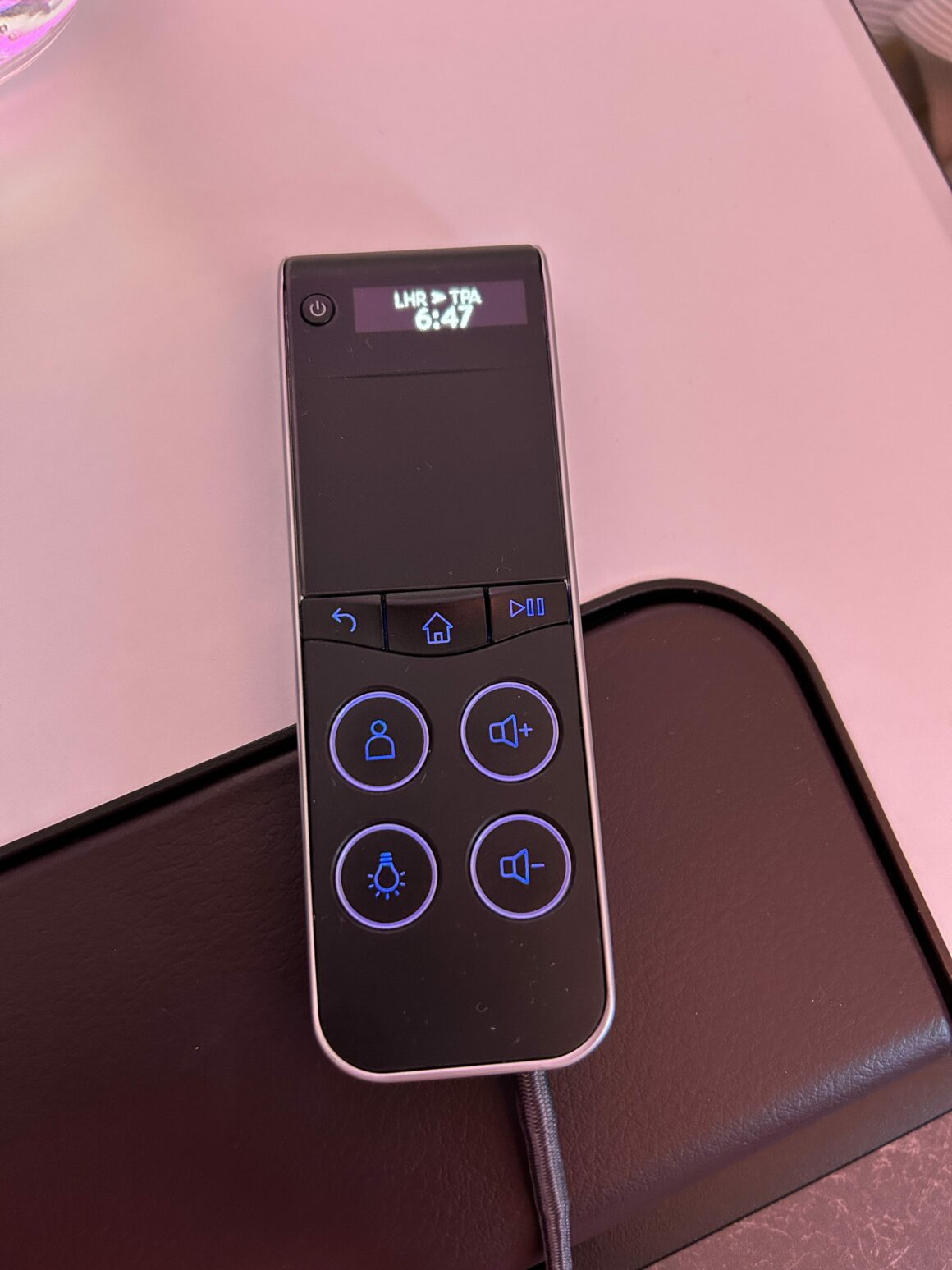 Virgin claims that this is their best Wi-Fi yet, and I would agree. It was extremely easy and quick to connect, whereas I have often struggled in the past. Best of all, it was pretty fast, considering there were 30 journalists all trying to use it. It was certainly enough to write this article on board and upload some photos. For the first two months, Wi-Fi is free on the A330neo, and then it will be the standard Virgin pricing.
Conclusion
This is an impressive product from a comfort and technology point of view in particular. I'll reserve final judgement until I've had a full night flight, but I found the seat surprisingly roomy when in bed mode and soft enough to be comfortable even without a mattress topper. Whether working or lounging, it was all very comfortable. There is also everything a tech geek could dream of, from Bluetooth headset pairing to USB C ports.
My only real criticism would be there could be more storage for pre-departure, but on the A330 with this particular seat, there is not a lot that Virgin could do to add additional storage. Once we had departed there was plenty of room to keep everything out.
Routes with the A330
The A330 is scheduled to be on Tampa, Boston, Miami and New York.
Boston
Virgin Atlantic has scheduled A330neo service to Logan Airport with six weekly flights, the schedule is as follows:
Flight VS 11 LHR 16:25 – BOS 20:20
Flight VS 12 BOS 22:50 – LHR 09:30+1Tampa (TPA)
Tampa
Four times a week and from November 28 increases to daily flights, the itinerary is as follows:
Flight VS 129 LHR 13:25 – TPA 19:35
Flight VS 130 TPA 21:50 – LHR 10:15+1
Miami
One of the two daily services to Miami (MIA) will be operated on Airbus A330neo, the aircraft will make its debut on this route on November 13, from December it will offer five times a week, and moves to daily flights from January 20, 2023, the schedule is as follows:
Flight VS 5 LHR 12:20 – MIA 18:40
Flight VS 6 MIA 20:40 – LHR 09:20+1
New York
The Airbus A330neo will have a special flight on November 7 on VS9/VS10 flights and becomes scheduled service from March 6, 2023 with six flights per week, the schedule is as follows:
Flight VS 3 LHR 08:55 – JFK 13:15
Flight VS 4 JFK 19:30 – LHR 06:30+1
You can find more information and fares on virginatlantic.com