Today's review is from Roving Reporter.
I took my first long haul business class flight ten years ago. It was on Virgin to JFK and I thought it was amazing. I had 'entered' another realm (having only ever flown economy before) and I can still remember how exciting the whole check-in/lounge/flight/limo experience was! Subsequently, I have flown Virgin Upper eight times (all to the USA) but not for the last six years or so, my time having been taken up with the delights of Swiss/Qatar/Singapore/Emirates/Cathay/American/Finair/BA First and Business (all leisure travel too).
I was intrigued to see how Virgin now compared so I took advantage of a sale fare from London to Phoenix (connecting to Delta at Atlanta) for a short break to Scottsdale (read the guide here) for £979. What a bargain!
Check-in, Security and Clubhouse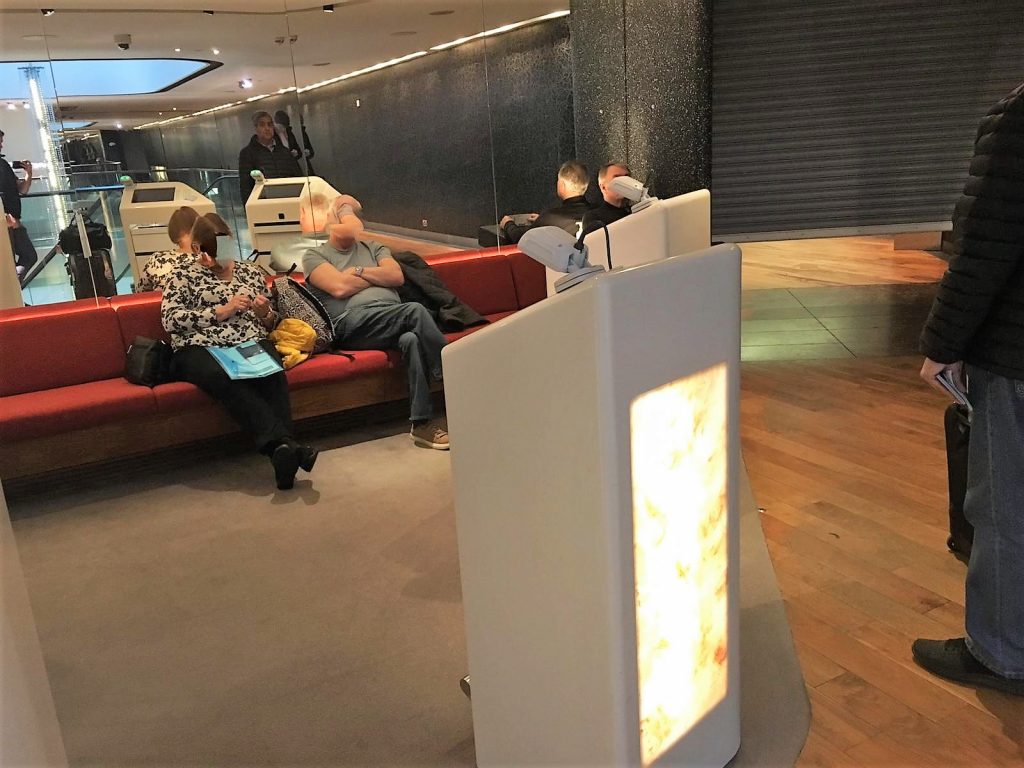 I had driven to the airport using the super £1 Europcar One Way Offer (see link) so didn't use the Upper Class Curbside check-in. I arrived at Heathrow Upper Class check in at 0530. Check-in was as standard as you would expect. Nothing special there. I then took the lift to the Upper Class Security Lane, breezed through security and was in the queue for the Clubhouse in about 10 minutes.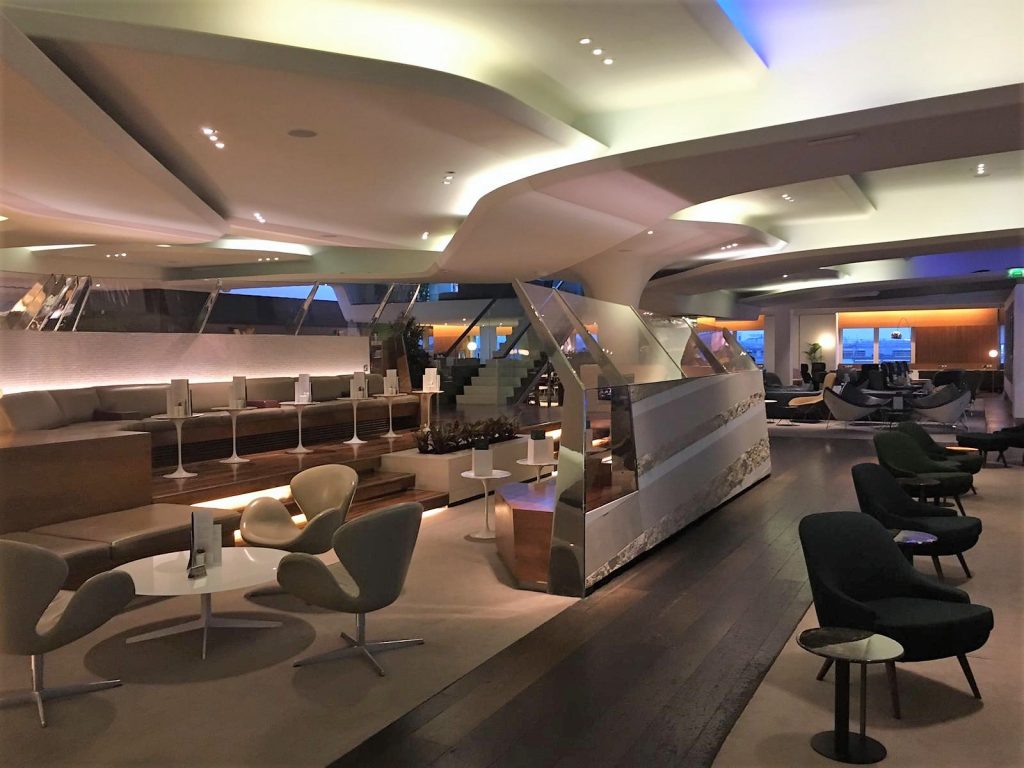 When I arrived there were people already in line and the steel shutter was still down. At 6am the shutter was opened, boarding passes checked and then we were allowed in. The lounge still looked as fabulous as before (for a full review read this article). I headed straight for the Spa to make a booking.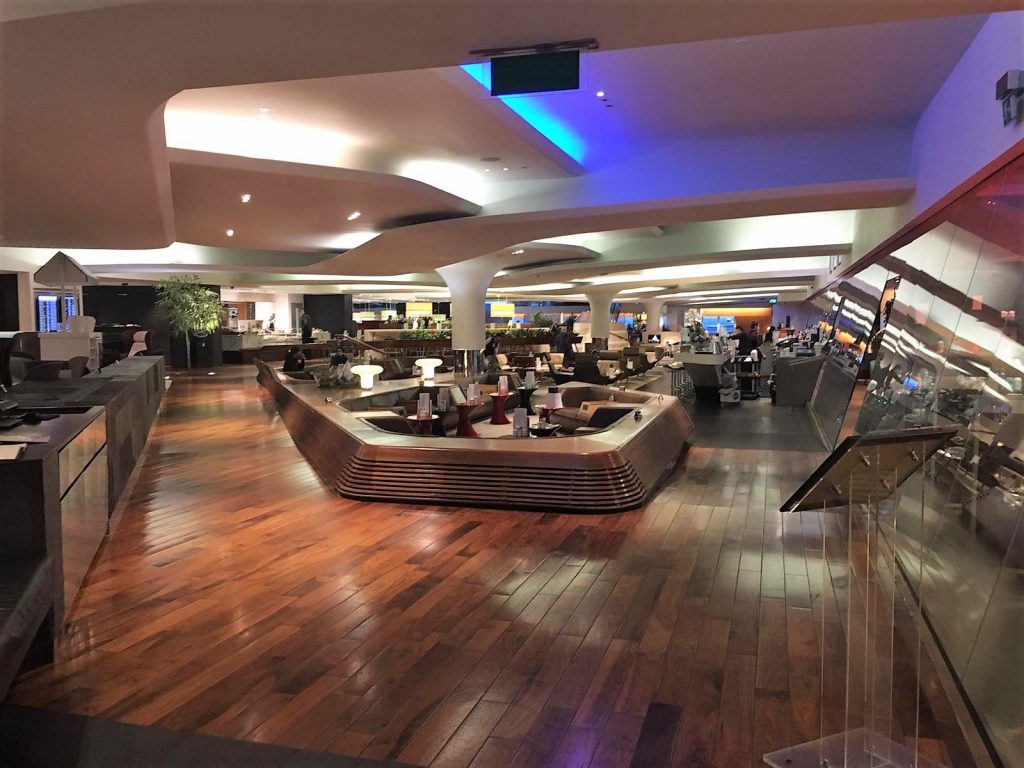 Next I went to the Dining Area to have a light breakfast. All the staff I met in the lounge were super friendly and really helpful. Here is the breakfast menu for the lounge: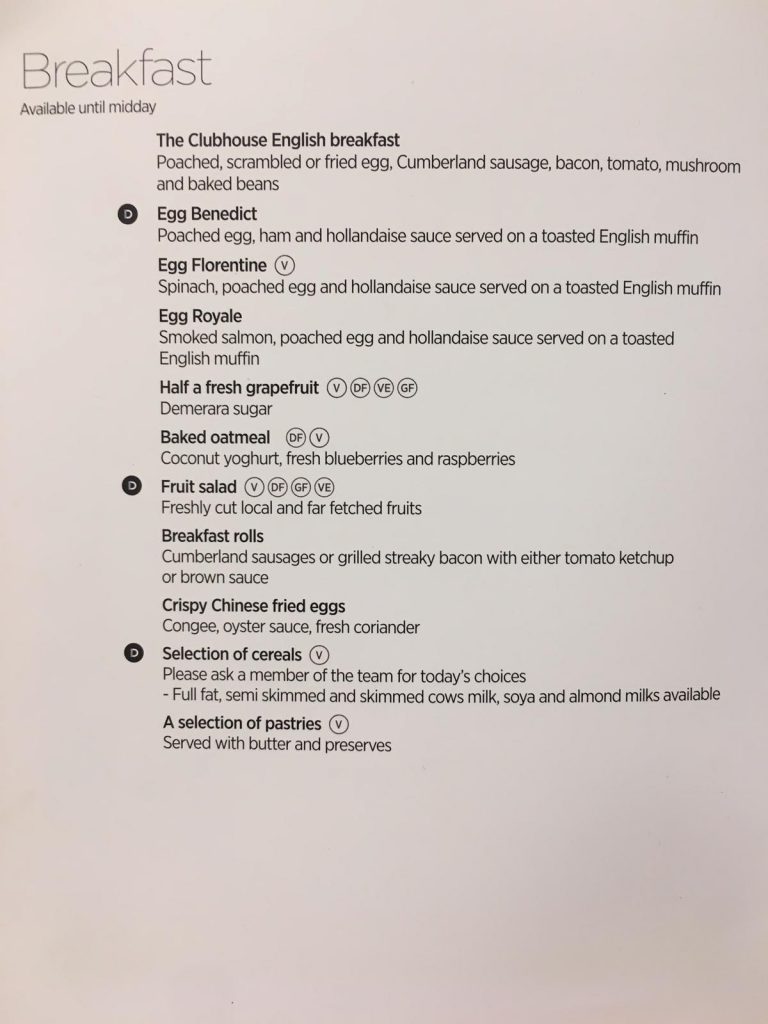 I have learnt to pace myself in lounges so started with a bucks fizz, sliced fruit and a baked oatmeal muffin. It was all very lovely.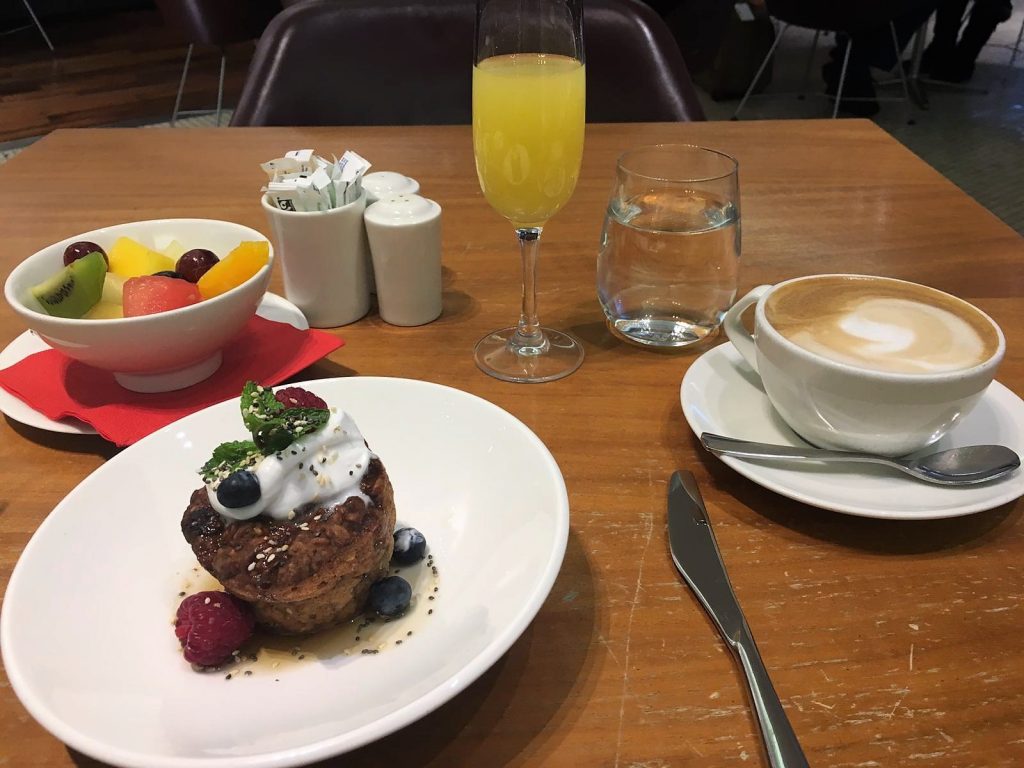 I then headed to the spa for my complimentary chair back massage which was superb. I asked for firm and the therapist went to town on my back. I then followed this with a 15 minute Unwind treatment. To be honest I found the second treatment to be a total waste of time. I spent more time moving to another treatment area, getting undressed, getting on the bed for her to stroke my head and feet for about 2 minutes before leaving me to chill! I was surprised how pointless it all was. I couldn't fault how friendly the therapist was though.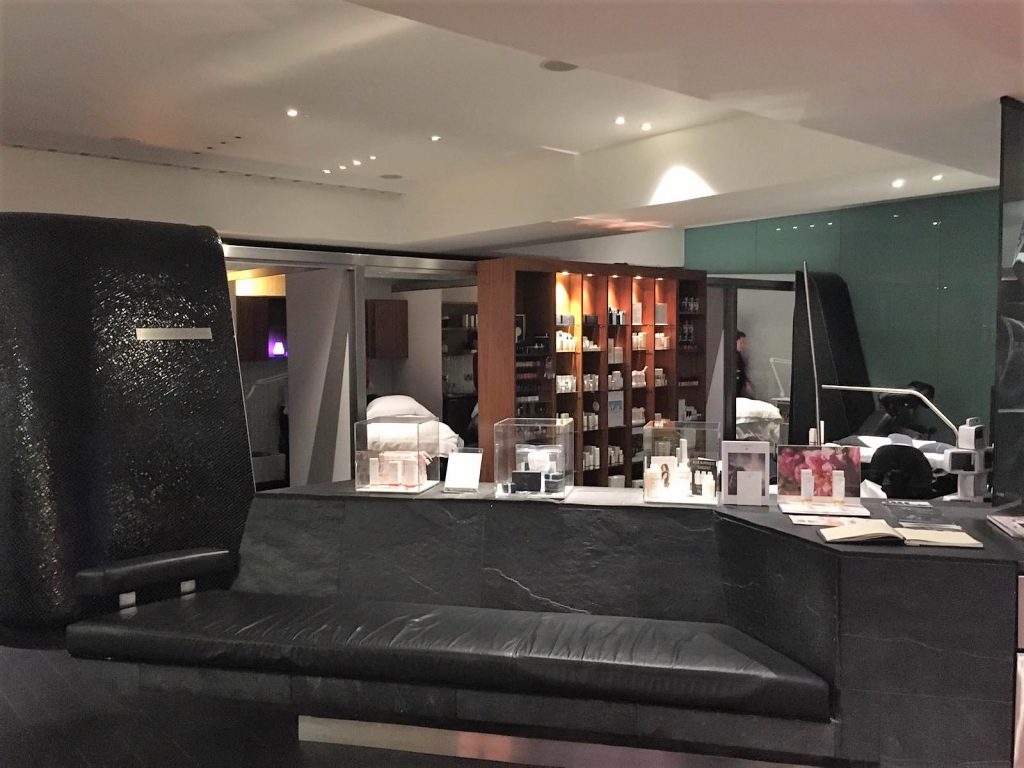 After spending an hour or so having some more fizz and an espresso martini or two it was time to head towards the gate.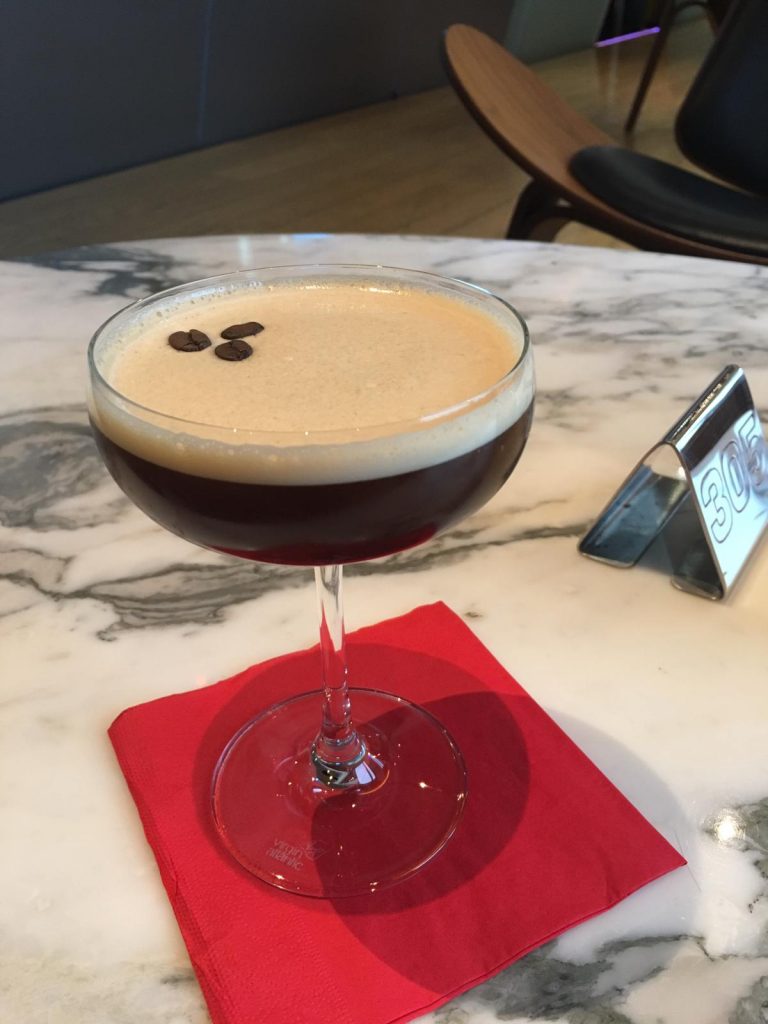 Boarding
I arrived at the gate as the announcement for Upper Class boarding was made. Result…….or maybe not. We were herded on to a bus, made to wait 15 minutes before they decided they had enough sardines (of all classes) before driving half way around the airfield. All in all, not a very pleasant boarding experience.
The Welcome
I was warmly welcomed onboard and shown to my seat. My initial impressions were that the cabin was very tired, my seat was well worn and well past its best. All those years ago I remember how amazing it was to have so much personal space in the exact same sear type. Goodness, how a decade of flying decadently has altered my view. I felt so cramped. The footstool is tiny and the lack of personal storage is woeful. The fabric was worn and the TV was being held up with mastic.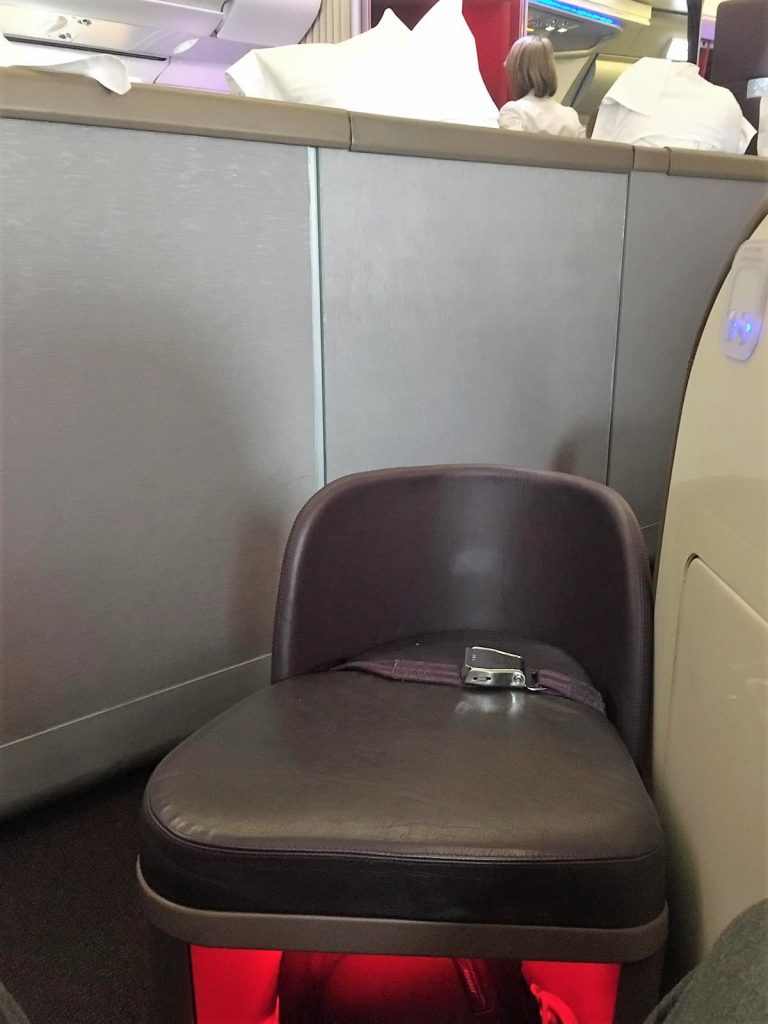 There was an amenity kit, along with a small bottle of water and the menu on the footstool. The case was fine but I felt the contents were pretty cheap looking (socks, eye shade, really cheap toothbrush, rituals body moisturiser, lip balm and a large eye cream).
The pillow, duvet and thin mattress protector were wedged behind the seat and the airframe. A sleepsuit and some fizz were delivered. After take off the Flight Services Manager handed out very chunky and clunky power adaptors. Newspapers were also offered. I was struck by how mature the cabin crew were on this flight. That said, all crew, without exception were really helpful. The passenger seated next to me was very elderly and they treated her amazingly. Nothing was too much trouble. This is where I find that I can get over the cramped and old/worn seat. Full marks for an exceptional crew.
Food and Drink
After departure, I had a glass of the Canard-Duchėne Champagne and then an Elderflower Collins (which was so acidic I couldn't drink it) which was serviced with a bowl of ready salted crisps. I find that in general cocktails on an aircraft come in the premixed heavy handed variety and really should be avoided.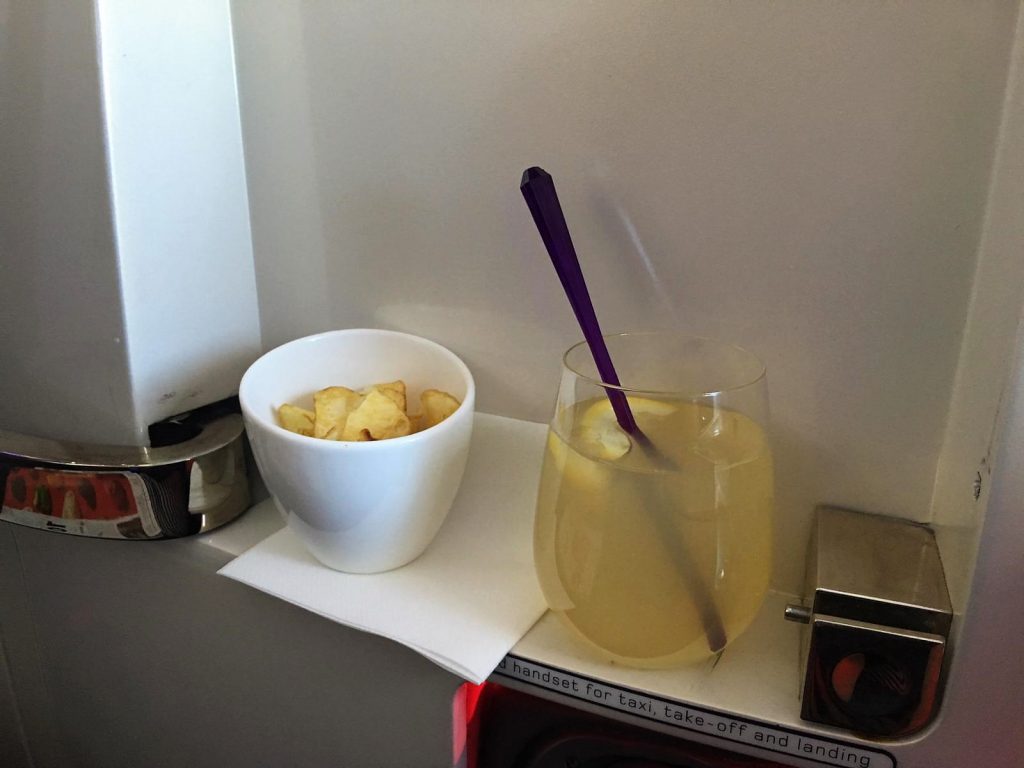 Lunch orders were taken and then the table laid up with the cute little salt and pepper shakers. (There will be some in the next give away!)
Here is the menu and drinks list:
I started with Balik Salmon with Celeriac remoulade. It was delicious.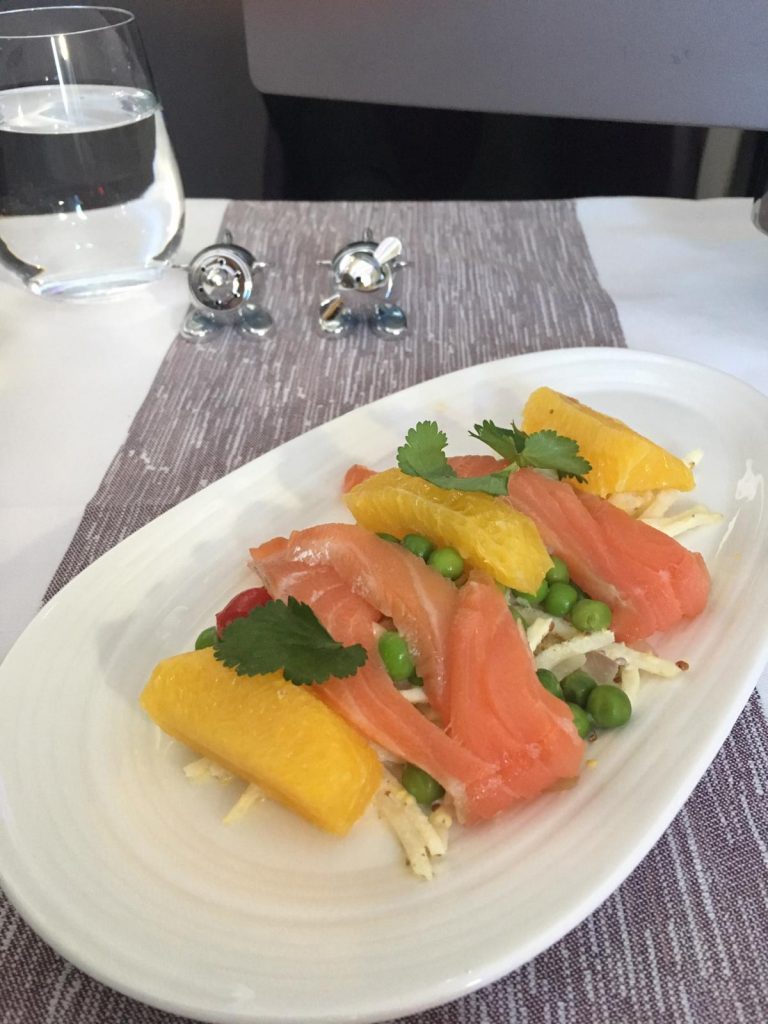 I then chose the Tandoori Salmon Salad which had the most aromatic flavour. To be honest the actual chunk of Salmon could have been Chicken, Fish or Tofu as the fish flavour was overwhelmed by the Indian spices. I did enjoy it though.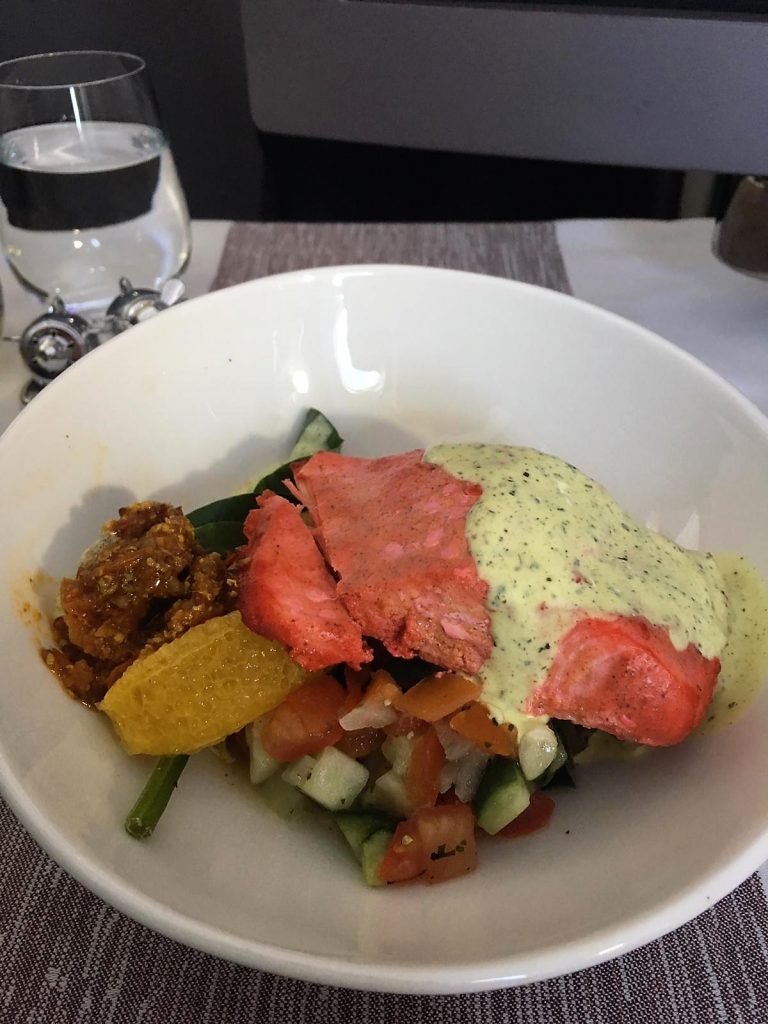 I was interested by the white wine selection (see photos) so I asked for a Wine Flight of all of them. The 2017 Chablis was my favourite, though all were drinkable.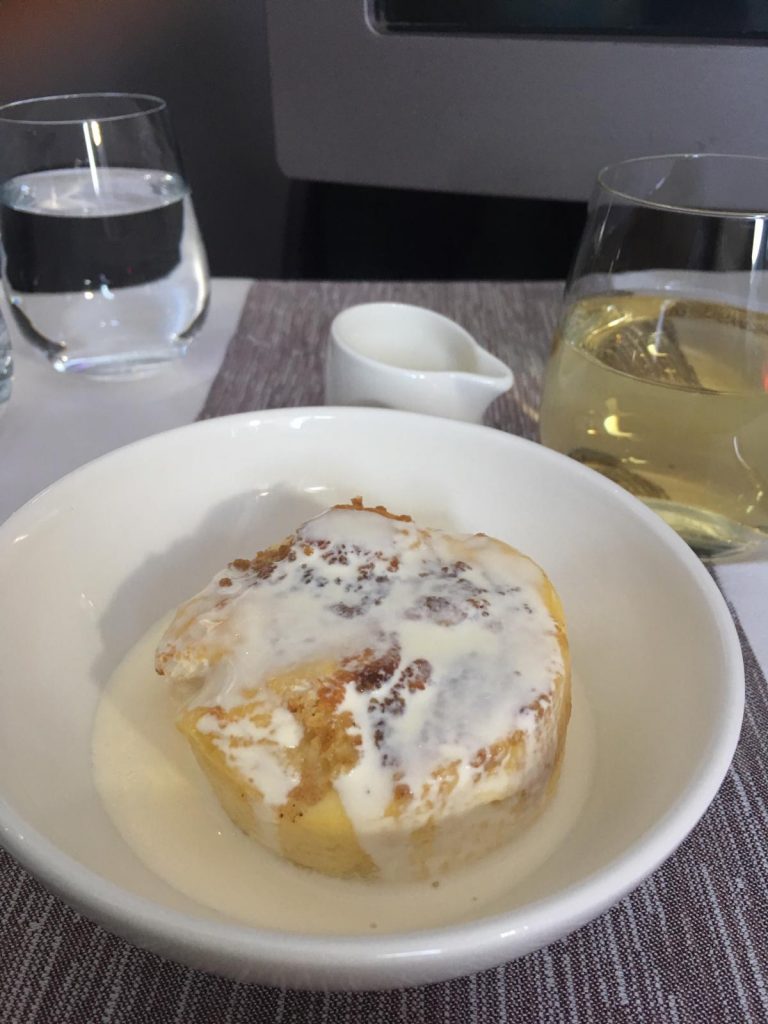 After a short break I enjoyed the Warm Blackcurrant and Ginger Bread and Butter Pudding. Michele always rates the warm Virgin desserts highly and this was just perfect. In the interests of a complete review, I forced myself to have the Cheese plate, which was most substantial. Cheese on an aircraft is often served far too chilled so I waited for a while for it to get to room temperature before I tried it. It was pretty bland to be honest. Why most airlines cannot deviate from Cheddar, Brie and a Blue is beyond me. I enjoyed a glass of the Quinta do Noval LBV Port.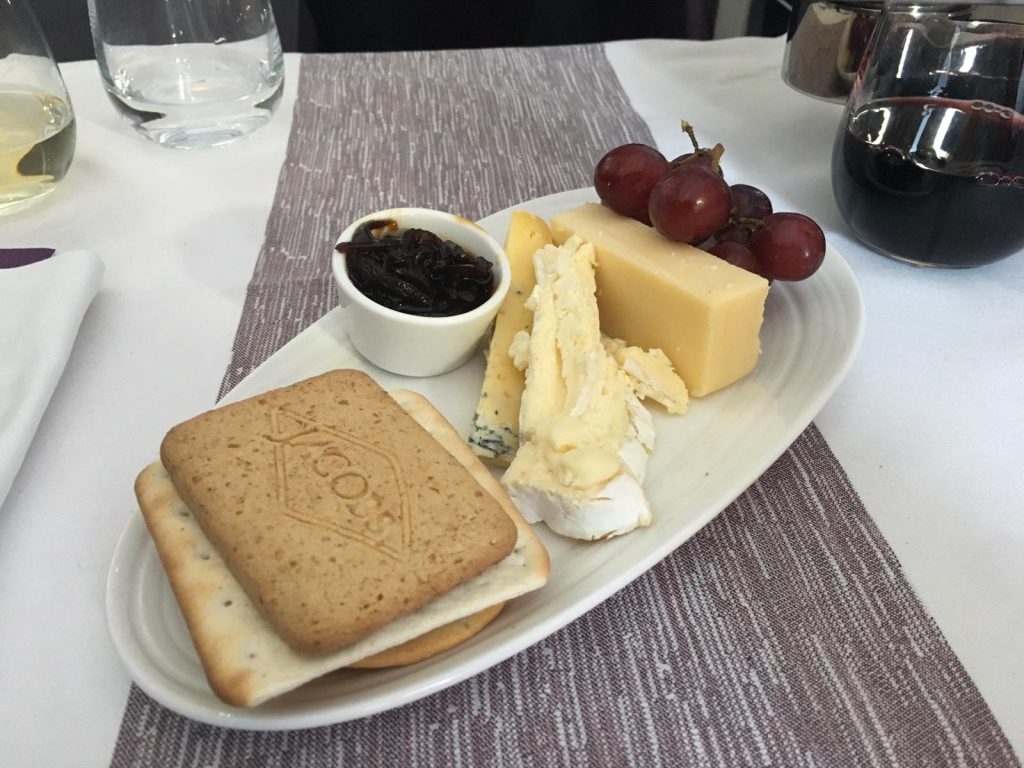 90 minutes before landing I ordered the much-lauded Mile High Afternoon Tea by Eric Lanlard. This was very disappointing. The dainty finger sandwiches I was expecting were actually massive chunky bread rolls and the pastries were ice cold. The scones were fine.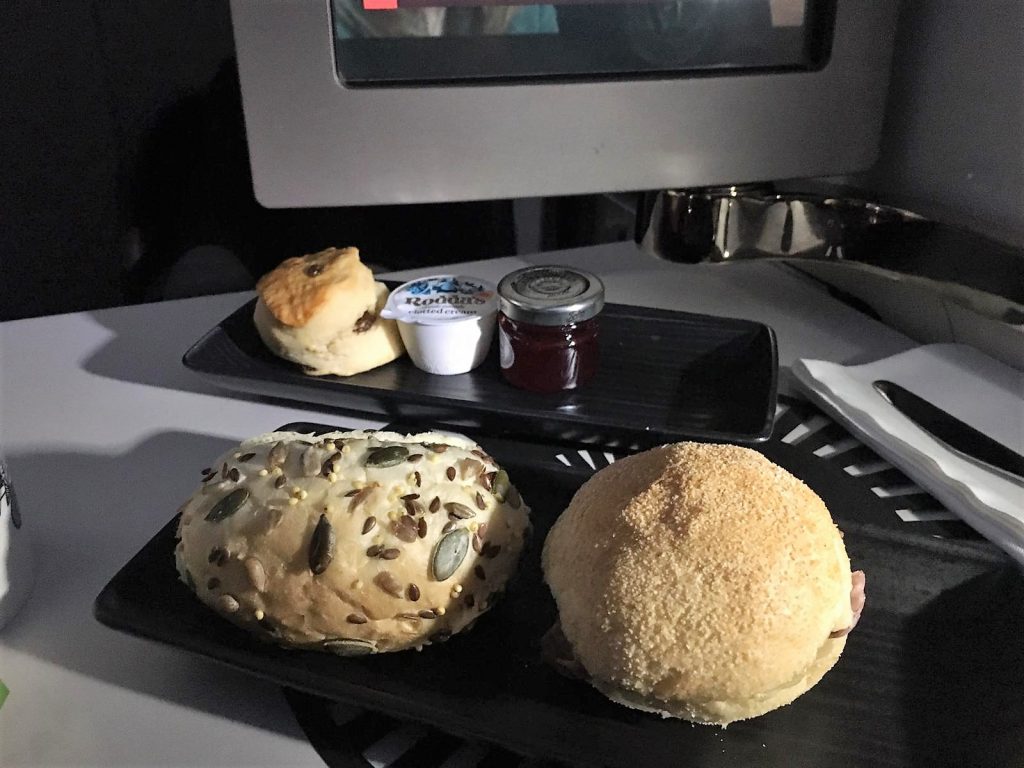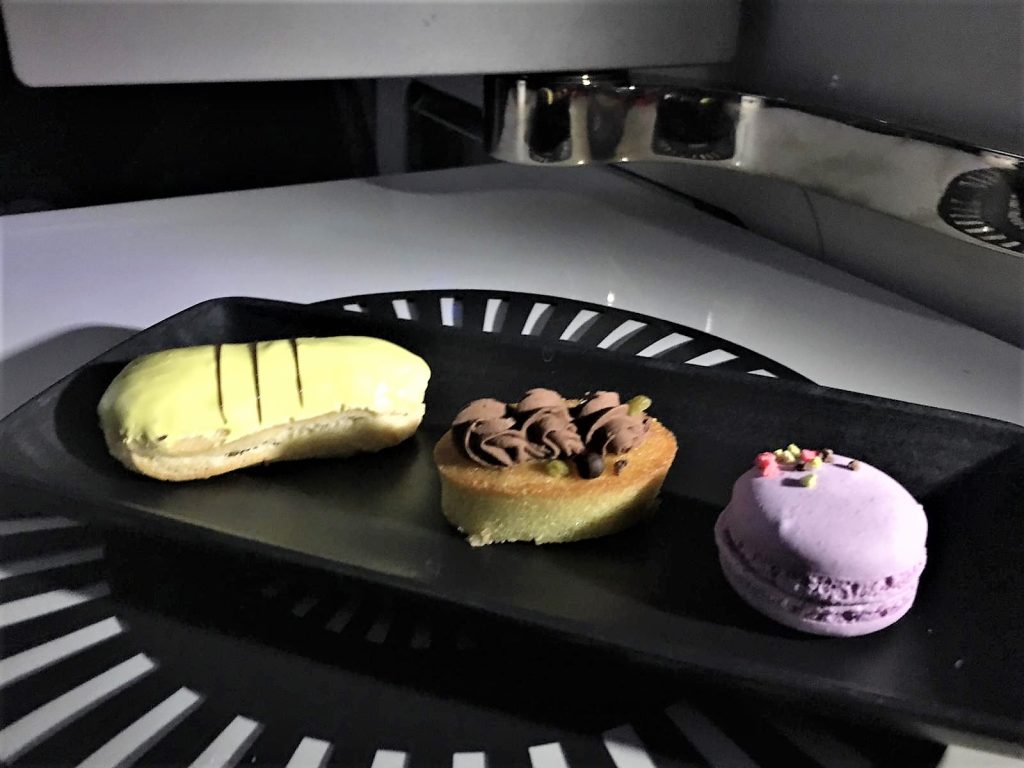 The crew also handed out mini packs of Love Hearts prior to landing.
The Cabin and Seat
I did find the seat cramped. I did like the ability to recline during take off and the seating position was ok for me.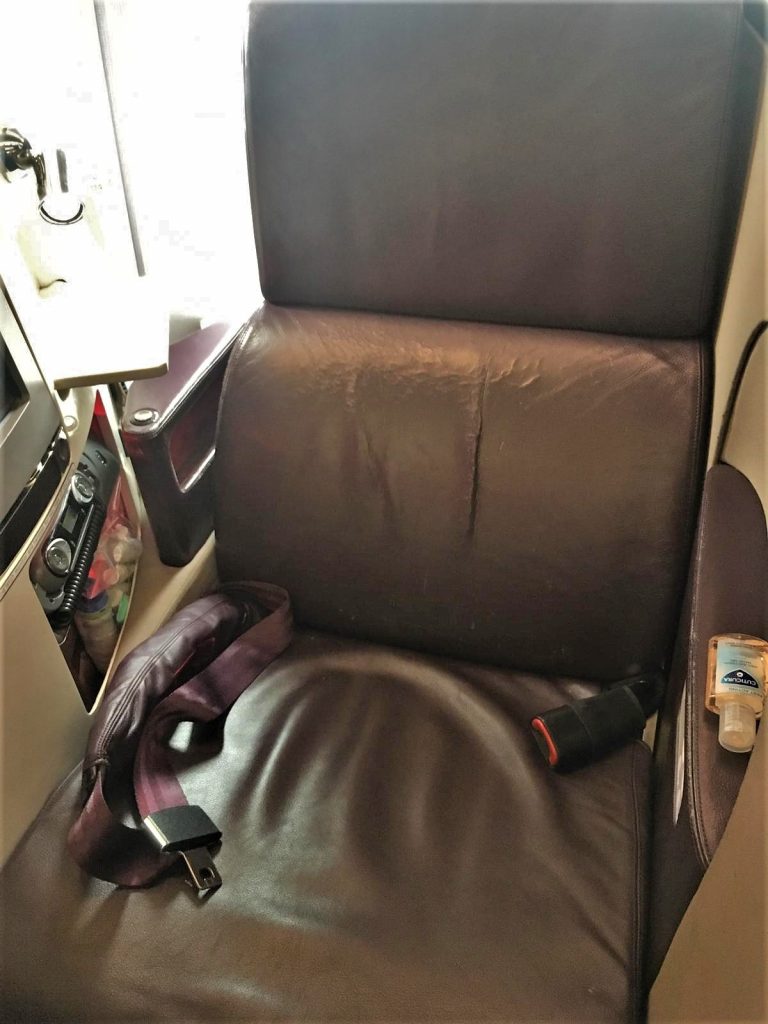 It was easy to switch to bed mode though you do have to get up and flip the seat back over. The sleeping surface is slightly padded and this with the additional mattress pad and the duvet made for a comfortable sleep. I was too hot so I just tried to sleep on top of my duvet. The problem I had is that every time you move you hit the sides of the walls between seats. The footstool is also really small too. In the end, I gave up and switched back to seating mode to watch movies.
Here is the seat in bed mode with all the bedding: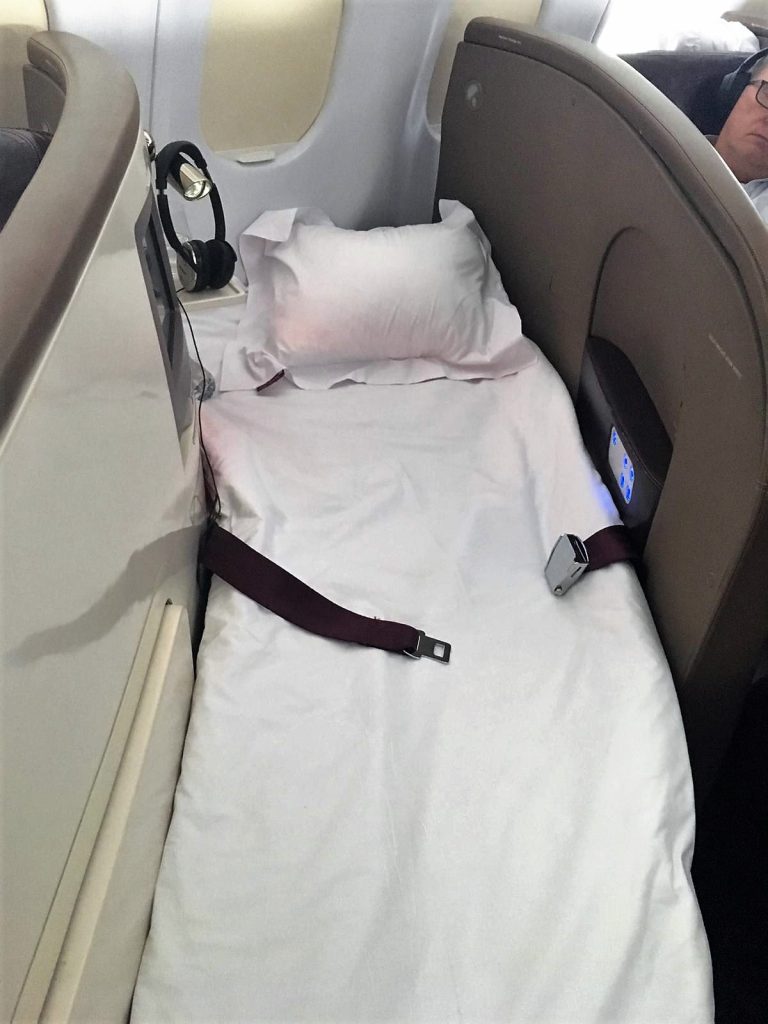 In-Flight Entertainment

The monitor is dire. Very small and outdated. Screen quality is appalling. I later found out that the FSM has a supply of iPAD Mini's which have a selection of the media available. I did use this on my return flight and it was so much better. For one, you don't have to have the monitor arm out which restricts your personal space. I'd recommend asking for one of these if you happen to be on this old aircraft type.
Conclusion
Times have certainly moved on in ten years. What was once an innovative and class-leading product is now woefully outdated. This in time will be rectified as Virgin acquire more B787s and Airbus A350s (see Michele's review of the new Virgin Upper Class suite). If you want to see what Virgin's other aircraft are like (much better) then you can read all the reviews here.
The Clubhouse is still a superb space to spend time and the food and drink on board for the main part was totally acceptable. The Crew and the Clubhouse staff were delightful. For the inexpensive price I paid for this flight I was contented. The lesson here is to look carefully at the aircraft type on your particular route and choose wisely.