I am a massive fan of Vegas and go every year. I am not even much of a gambler but having amazing restaurants, bars, shopping, shows and concerts within a short walk along with great weather is a heady combination! If you want to find out more about doing Las Vegas in luxury for less you can read this article.
My two top hotels have always been the Four Seasons and the Mandarin Oriental. Last year the Mandarin Oriental was converted into a Waldorf Astoria and this was my first visit post-changeover.
Location
The Waldorf Astoria Las Vegas originally opened in December 2009 as the Mandarin Oriental Las Vegas. The hotel was sold in 2018 and re-branded in August 2018 to the Waldorf Astoria. The hotel has 392 rooms and suites, located on floors 4-22.
The main draw for me with this hotel is the location. I think it is one of the best-located hotels in Vegas. It's in a 47-story building located pretty much bang in the middle of the strip in the CityCenter complex, next to the Aria and Crystals shopping centre. It is a couple of minutes walk to Park MGM, Cosmopolitan and Planet Hollywood. You can also get a tram to the Bellagio. What many people don't realise is that it can take 15-20 minutes just to get from your room to the strip in most of the large casino hotels. The Waldorf has none of those issues as it a small non-gaming property and only a few metres set back from the strip.
Check-in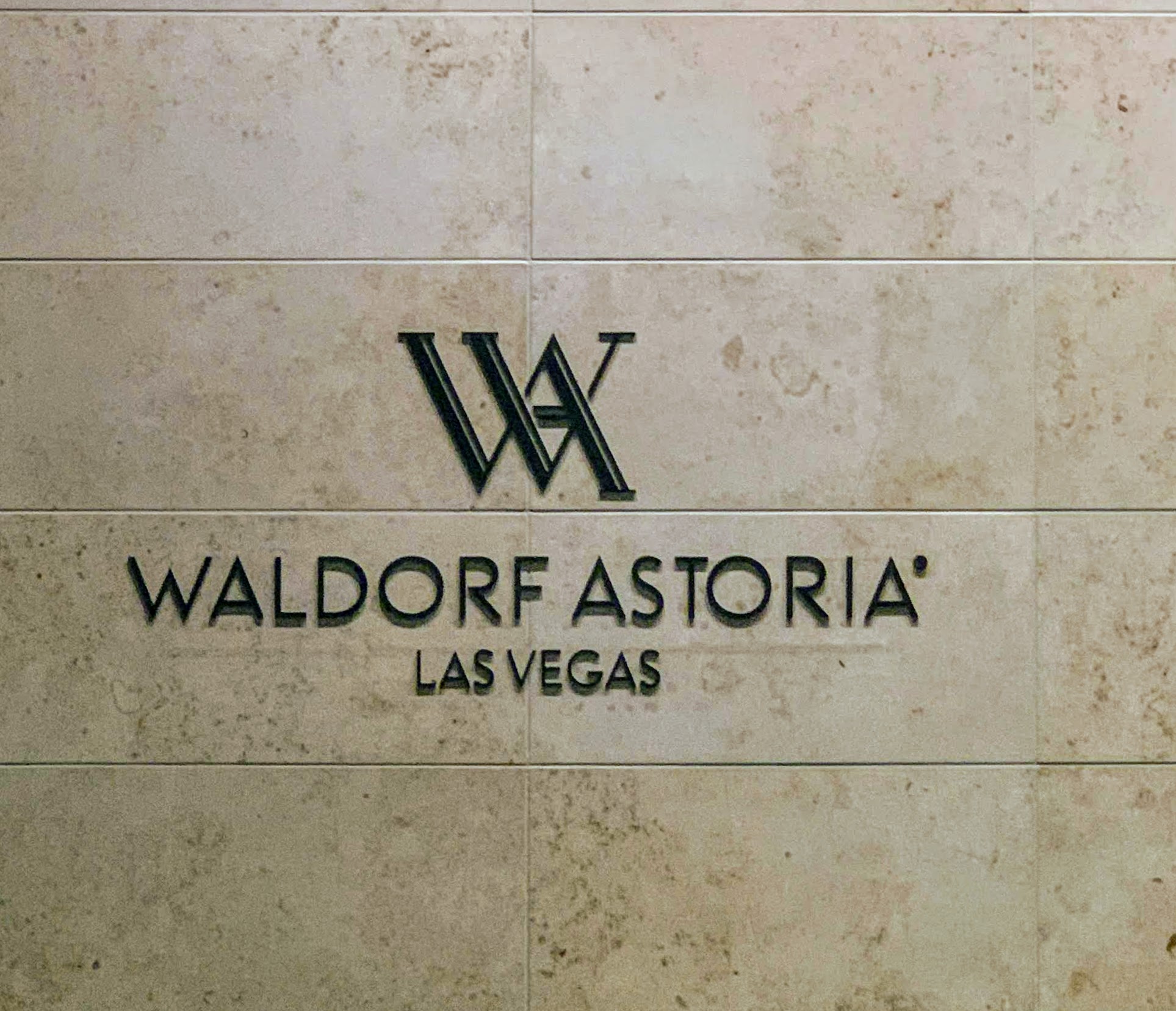 You initially arrive at the downstairs lobby which only has bellmen, no actual reception. I was pleased to see one of the bellmen from the hotel's previous life as a Mandarin Oriental was still there. The bell staff are always very good here. They will hand out bottles of water and help you into your cab etc.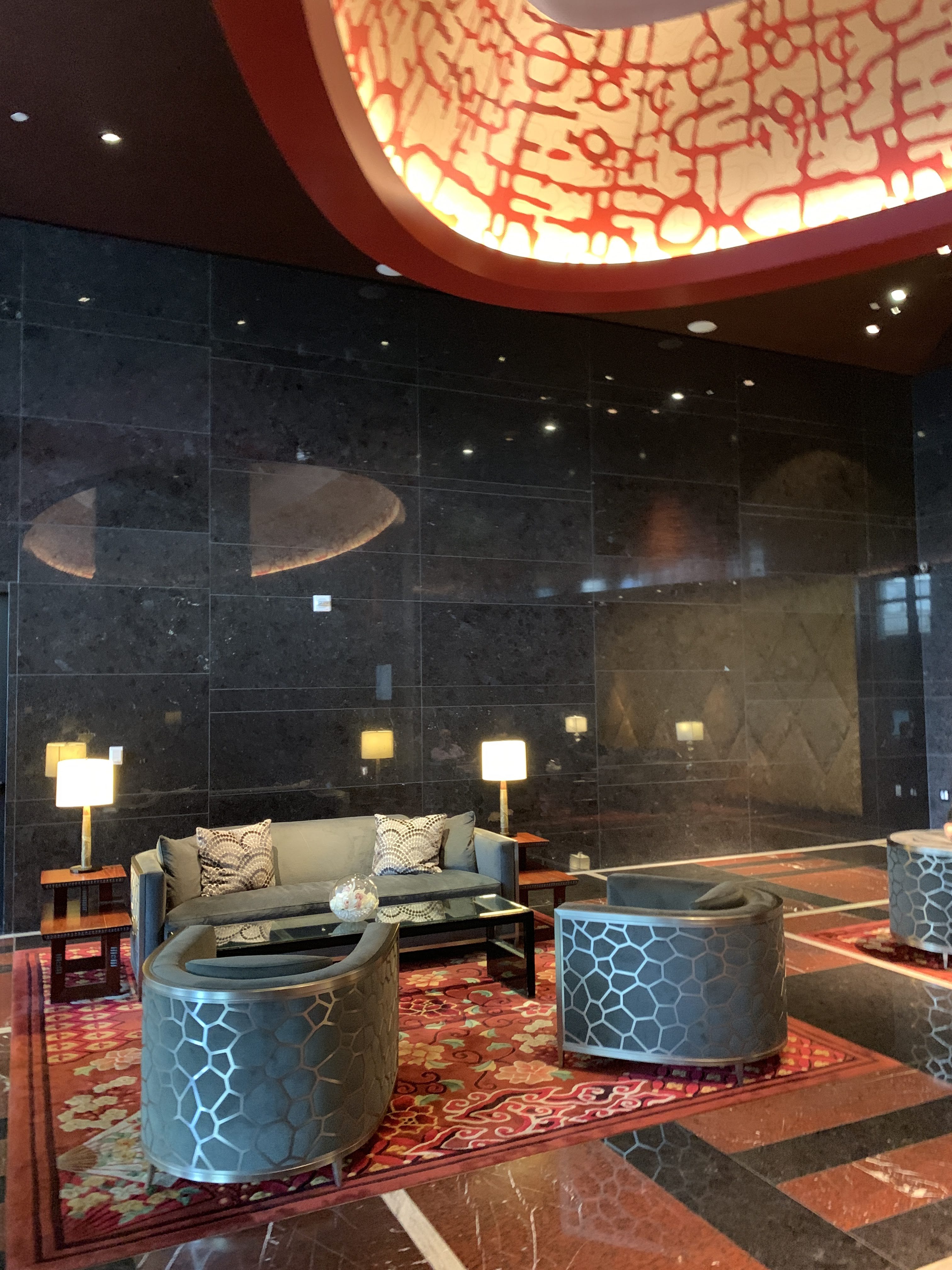 You then have to head up top the reception on the 23 floor which has great views of the strip.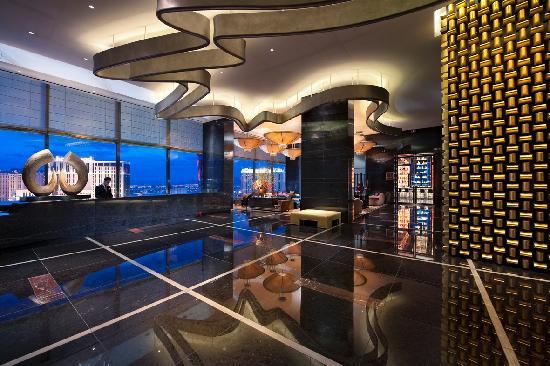 I had arrived a little early and was hoping to get into my room early as a Diamond member. I have to say I was very unimpressed with reception. He went through the motions of welcoming me as a Diamond member but he came across as uninterested and almost rude at one point. He spent about 5 minutes just tapping at his computer staring at the screen without saying a word which I found rude. Afterwards, he said he had been looking for a room that was available. I do think you would mention that before or whilst you were doing it rather than after a long period of time of the guest standing there ignored.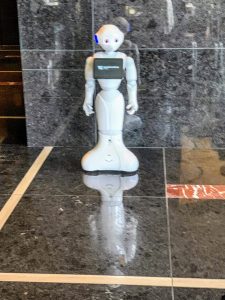 They could not get me a room immediately so I went to the business centre to await a phone call. Eventually, a room was found but no upgrade was given. As I would rather have the room ready immediately than a slightly better view I did not bother to ask about one. As a Diamond member, you are entitled to a space-available upgrade. I understand when a hotel is full but it is nice if they at least acknowledge that they tried.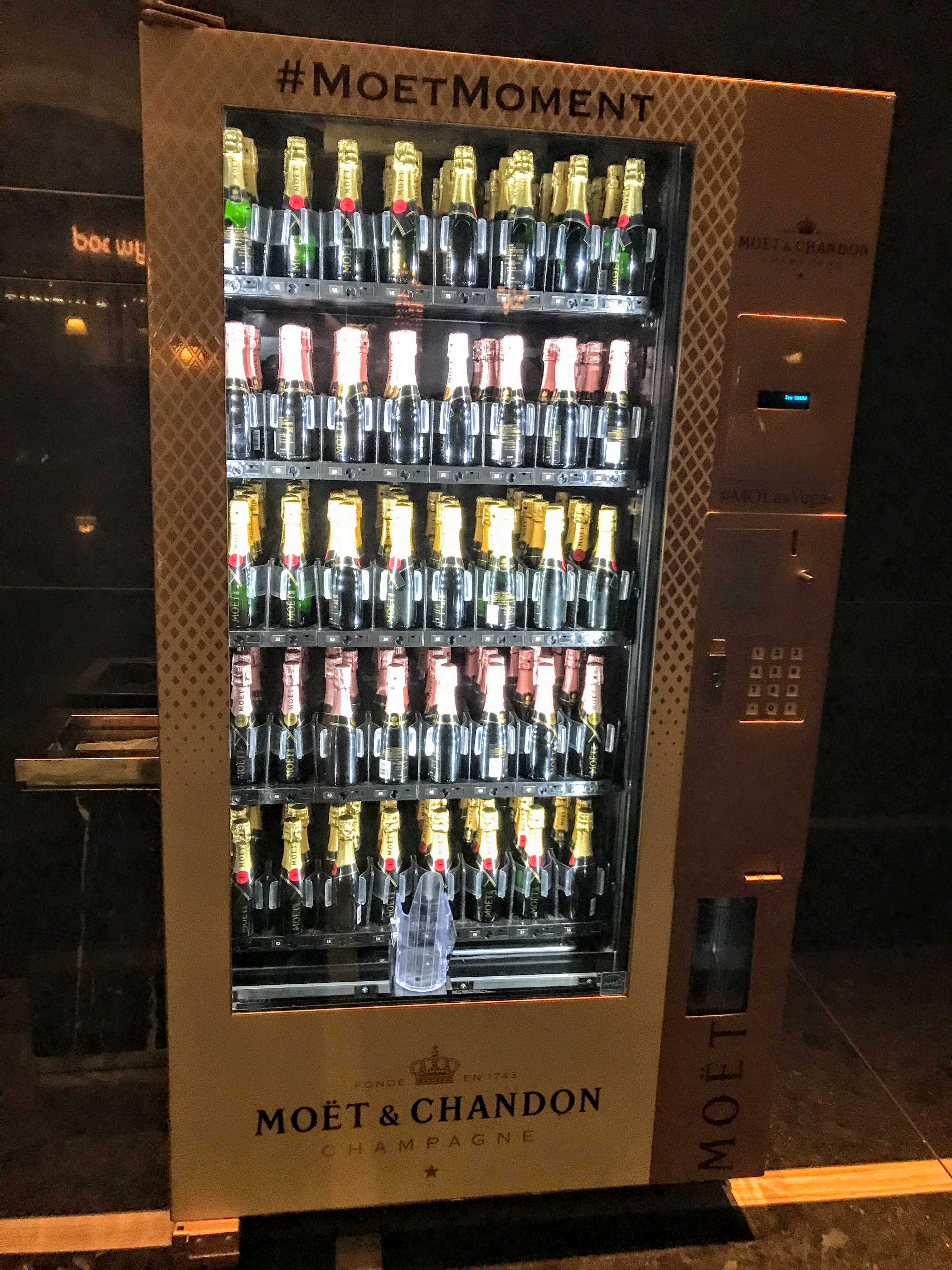 There are a couple of fun features in the lobby to look out for. First, if you are feeling thirsty there is a champagne vending machine selling quarter bottles of Rose and normal Moet Champagne. Then you can see Pepper, the Waldorf robot who is usually stationed at reception to help you.
The room

I had booked an entry-level City View King room and this one came with a view of the pool at the back of the property. On the first inspection, virtually nothing had changed in the room since the changeover.
The rooms are decored in an oriental style and a good size, comparable to the Four Seasons. As you enter the room there is a walk-in closet area with a safe and clever valet closet. This allows things to be delivered or collected from your room without you having to open the room door. The closet can be accessed from either side and a light shows when there is something for you.
In the room, there is a stylish glass kettle for tea and a selection of premium teas. There is no coffee machine but this is not unusual in Las Vegas. The room can be controlled via an iPad on the desk or on the TV. This includes things like the curtains, lights and temperature.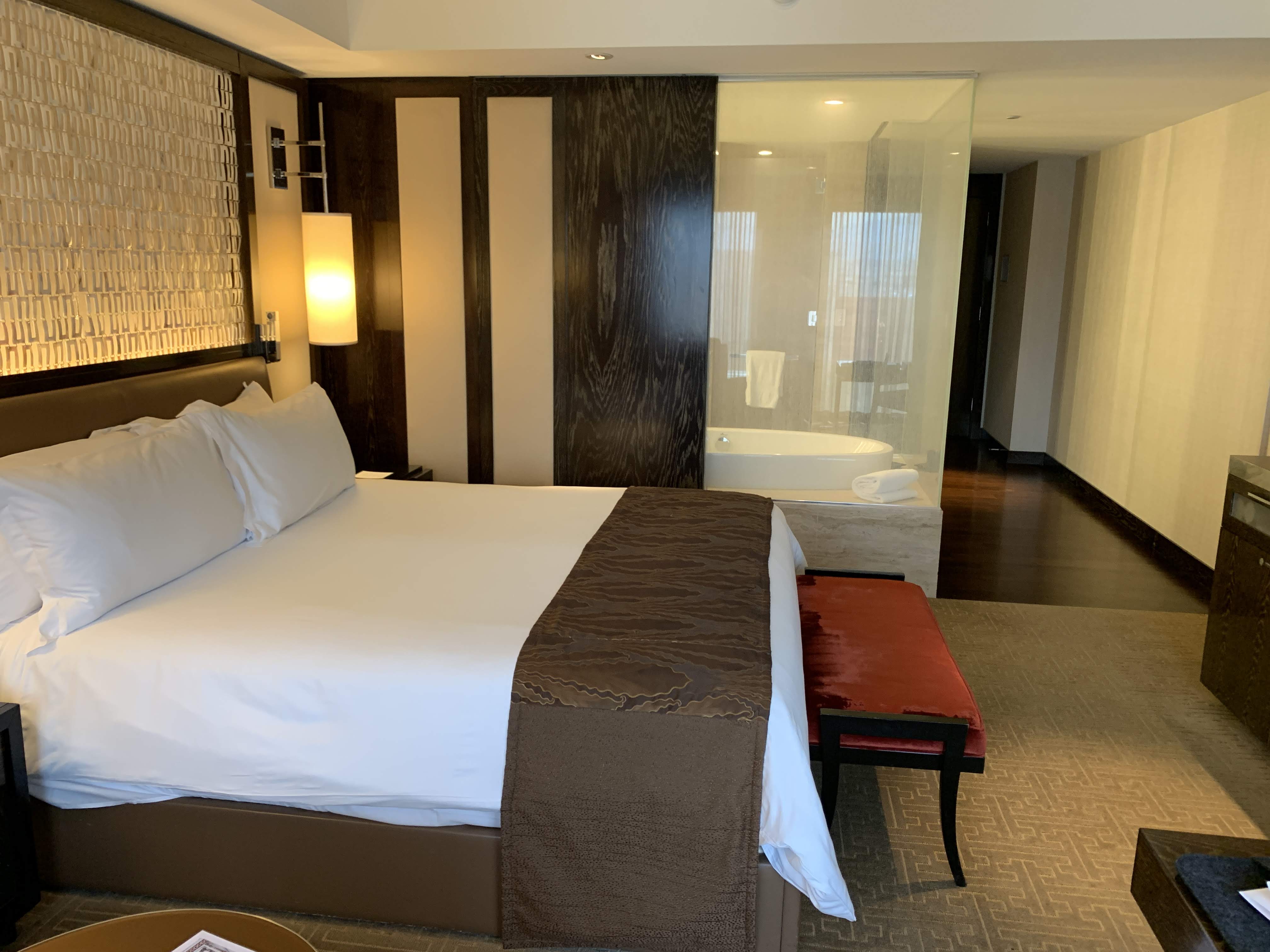 There is a small seating area although not particularly comfortable for more than one person, The desk was comfortable for working at and spacious, so I managed to knock out a few articles happily sitting there.
Drinking water was provided at turndown and also during the day.
Bathroom
The highlight of these rooms has always been the bathroom with its sophisticated Asian feel. It has one of the best bathtubs in Vegas being not too big or too small like so many of the others. I liked that you are given bath salts. It does have one of my pet hates, a glass wall into the bedroom but you can cover this with a blind. Both the toilet and the shower are in their own cubicles which I like.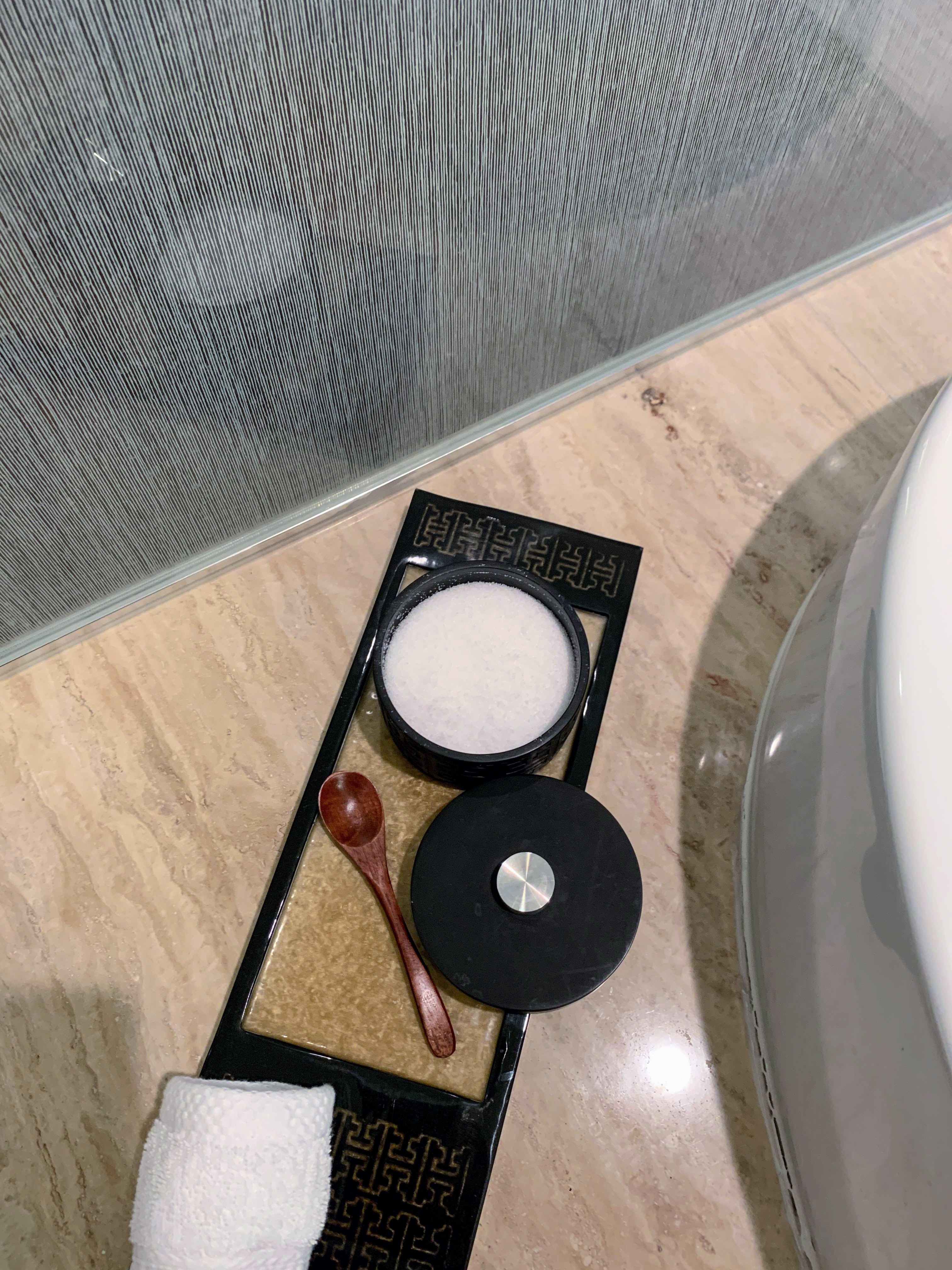 The toiletries had changed since the take-over and were now the standard Waldorf Ferragamo Tuscan Soul. There was a good range of other amenities in the bathroom including lip balm and hair straighteners.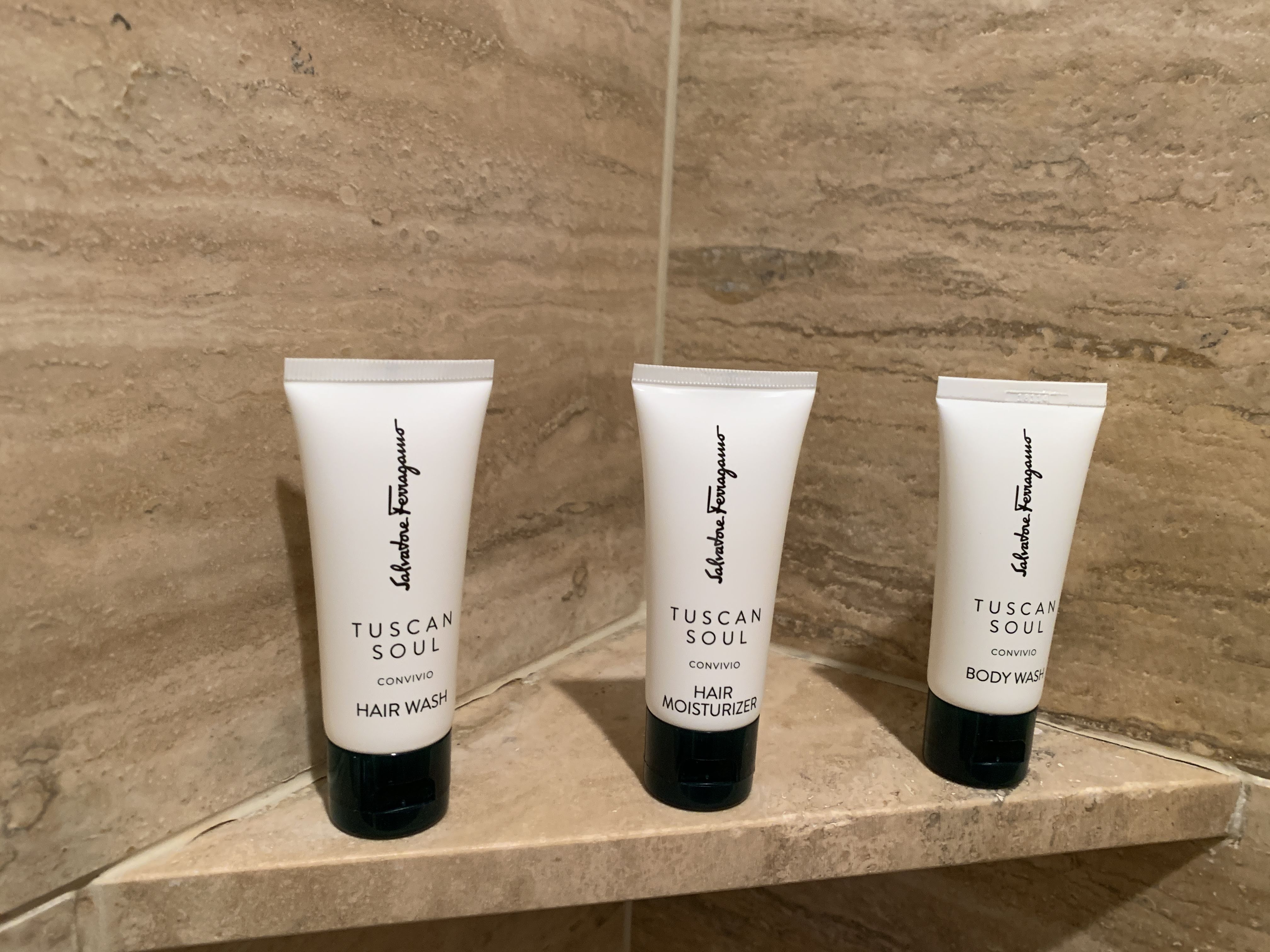 There was oodles of room by the sinks for all your personal belongings, which is normally my main complaint. I wondered whether they had simply lost the remote or were not using the TVs that are built into the mirrors? The shower was large and reasonably powerful, even though it was just a standard American style shower.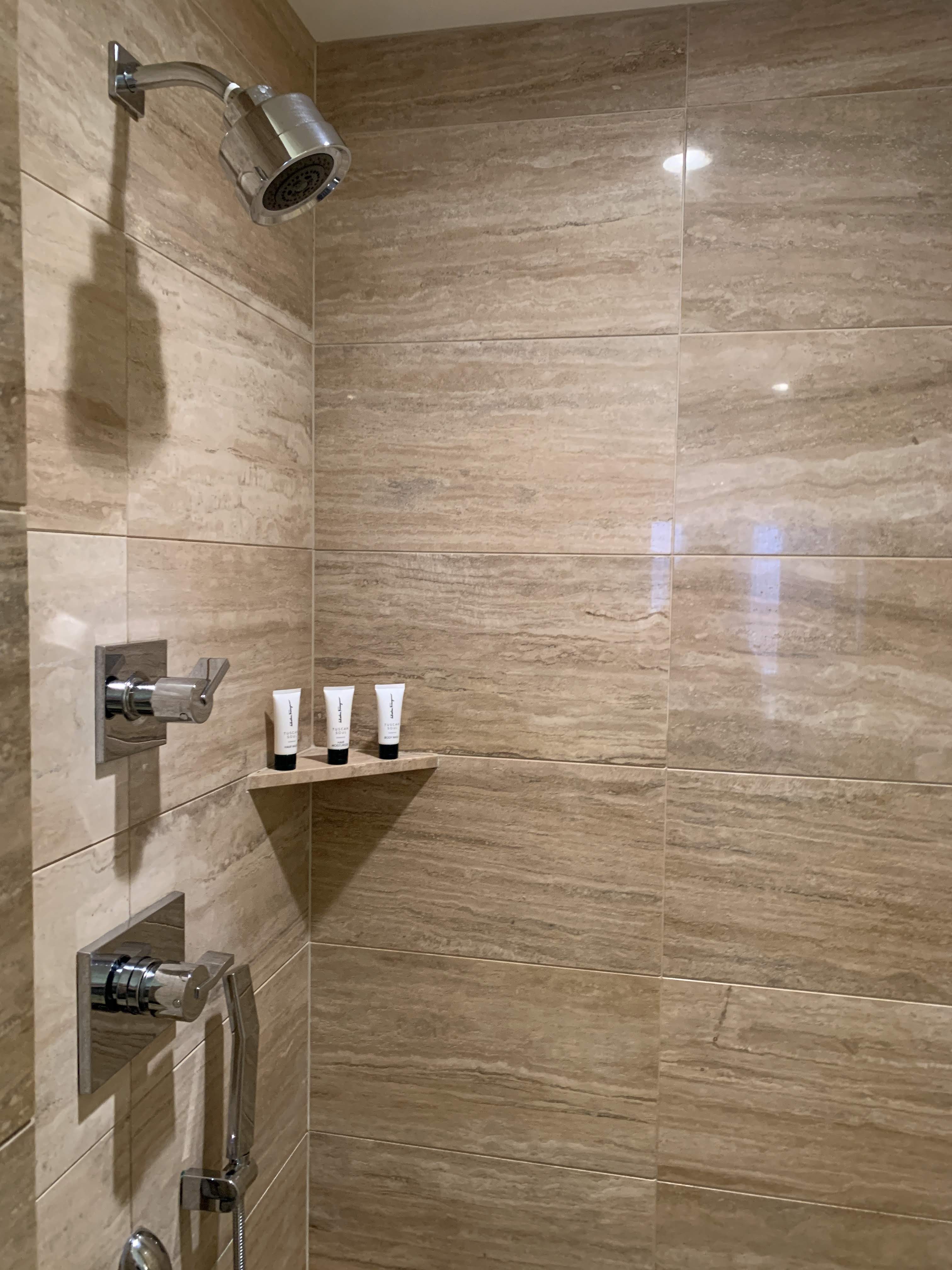 Food and drink
There are 3 dining options, the fine dining Twist by Pierre Gagnaire, Mozen Bistro and seasonally the Pool cafe which serves lots of healthy options from breakfast onwards. I had been to Twist on a previous trip and we were very underwhelmed by it so would not return.
Breakfast is served in Mozen bistro and Diamond's get a credit equivalent to the buffet but you can also put that towards the a la carte menu as well.
Here is the buffet:
The breakfast buffet wasn't the biggest selection I have seen as it is set out over quite a small area. All the food was very high quality though and I liked the chef's station for eggs and pancakes with a bit of a twist. The coffee was also very good here which often hard to come by in the US. I tried the eggs benedict one morning as they were great. The waiters were also excellent here, addreessing you by name.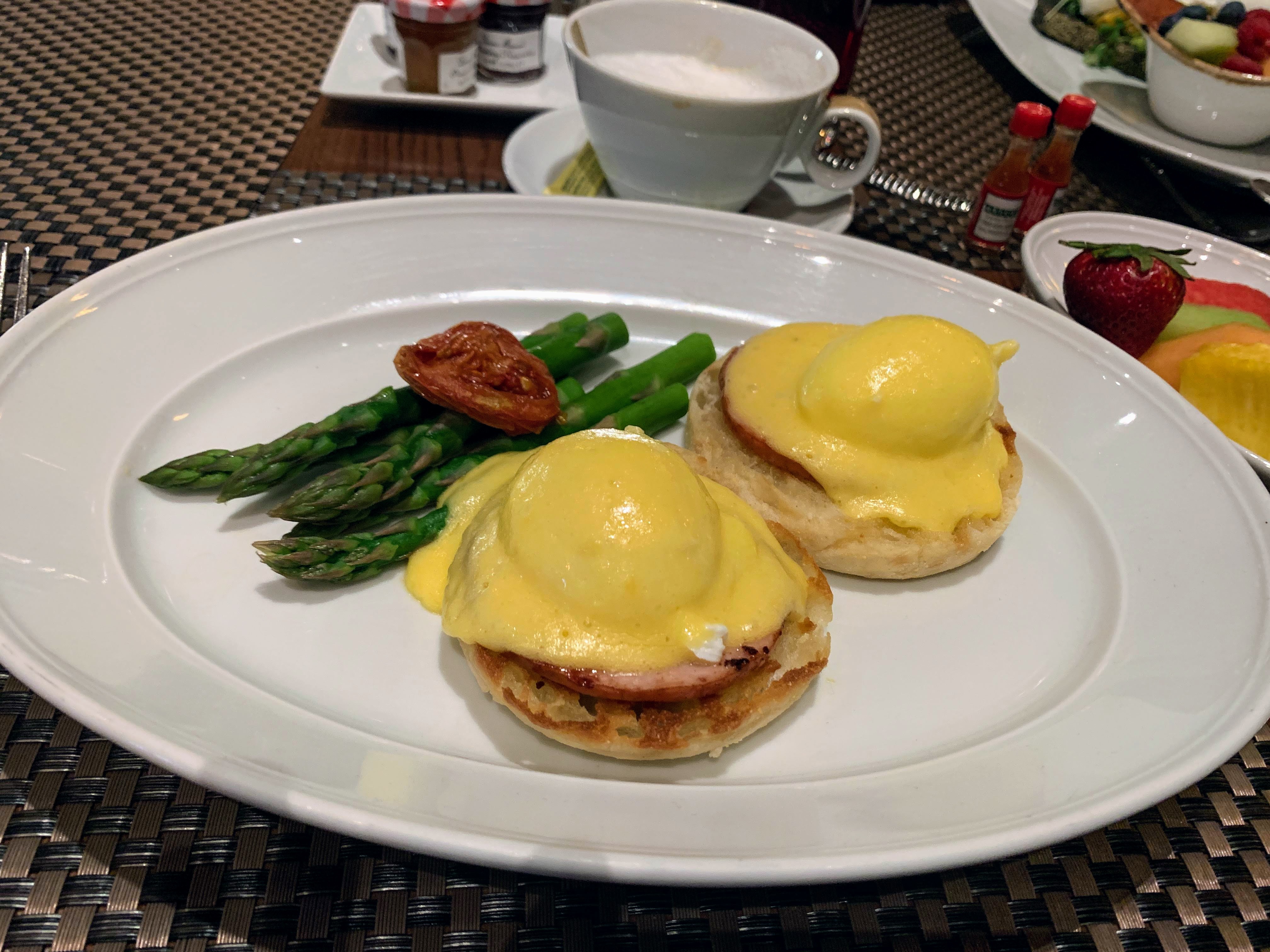 The cocktail bar is a great place for a sophisticated drink with a great view of the strip.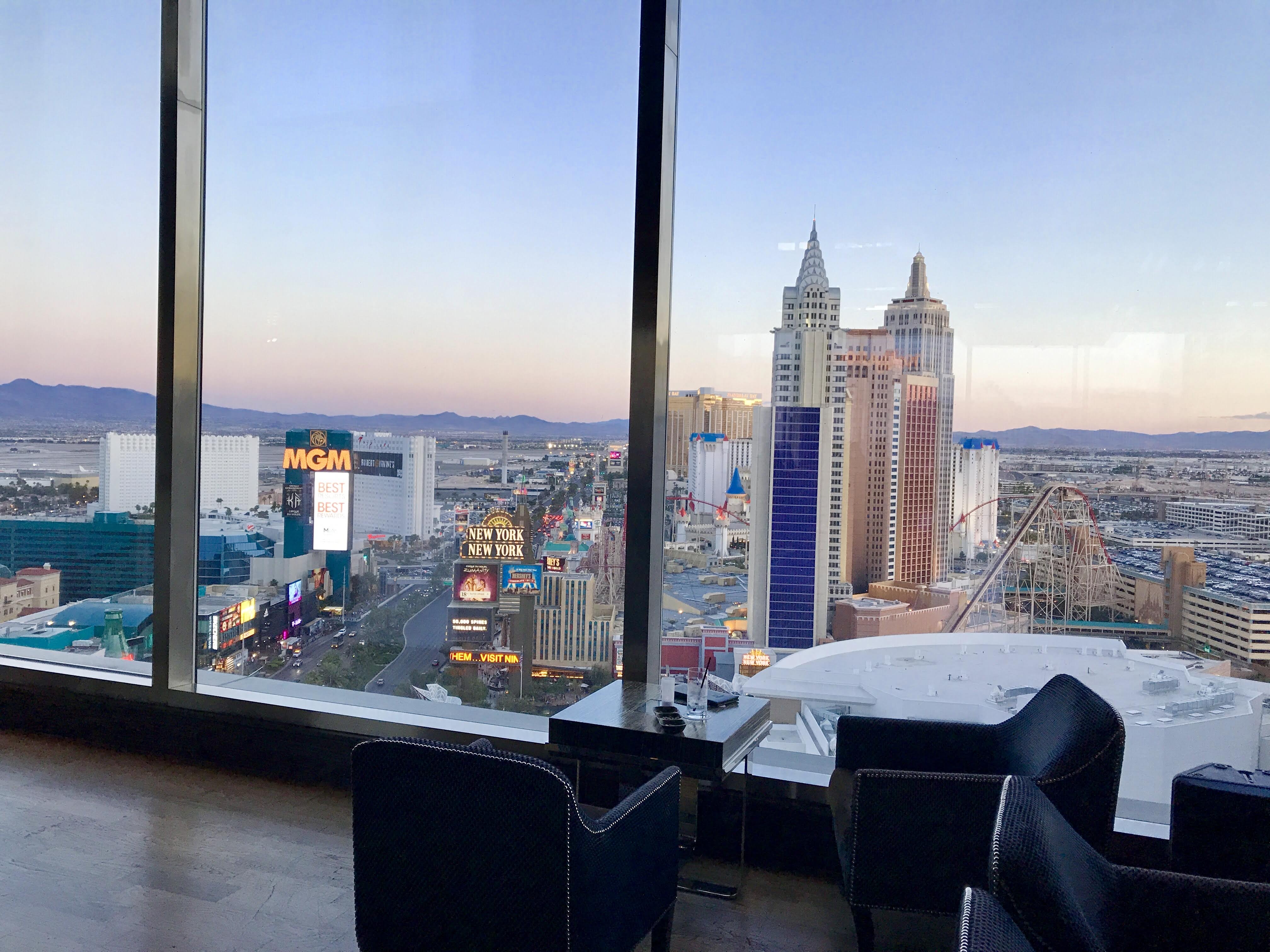 For me, it's the best bar in Vegas by a mile if you want a quiet drink with a view. I usually pop in even if I'm not staying here.
You can also get afternoon tea in the lounge.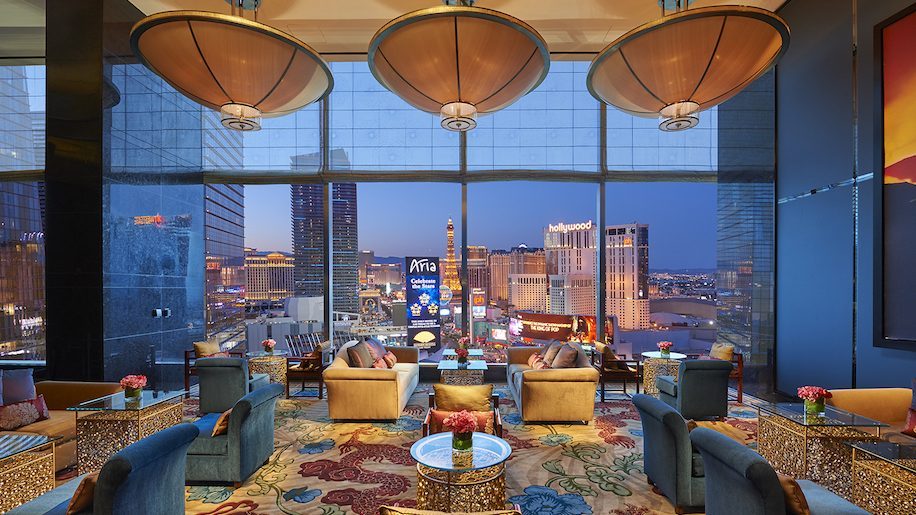 The pool and spa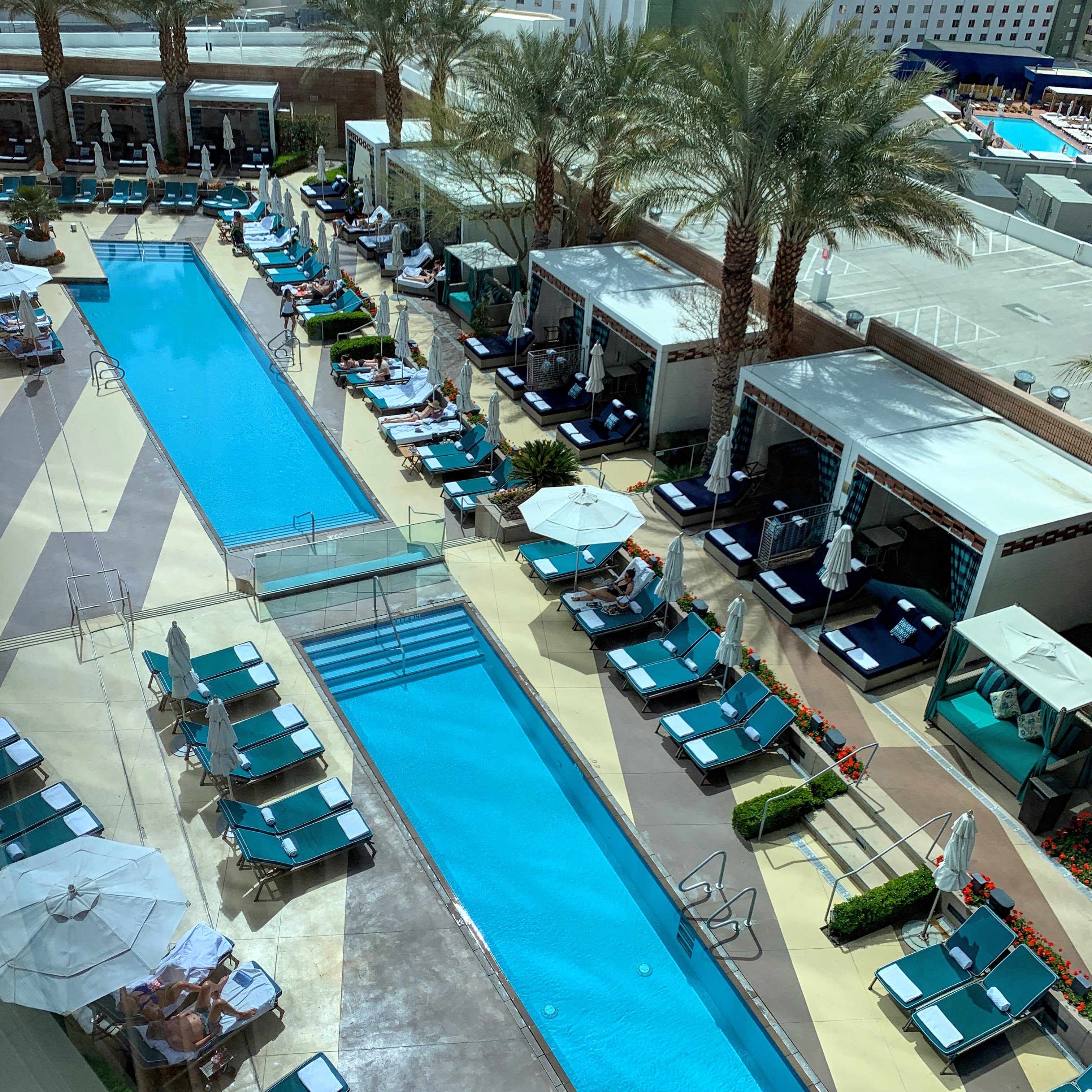 For me, the pool is the only area that lets it down. The area is fairly small with 2 very narrow pools and it is often very windy. The service has improved recently but is still nowhere near the level of the Four Seasons pool staff. Despite being so windy, they don't use proper towel covers for the chairs which means that they often blow away if you aren't sitting there! They could also do with having the water at a warmer temperature to help counteract the wind chill factor. There is warm jacuzzi as well as a children's pool.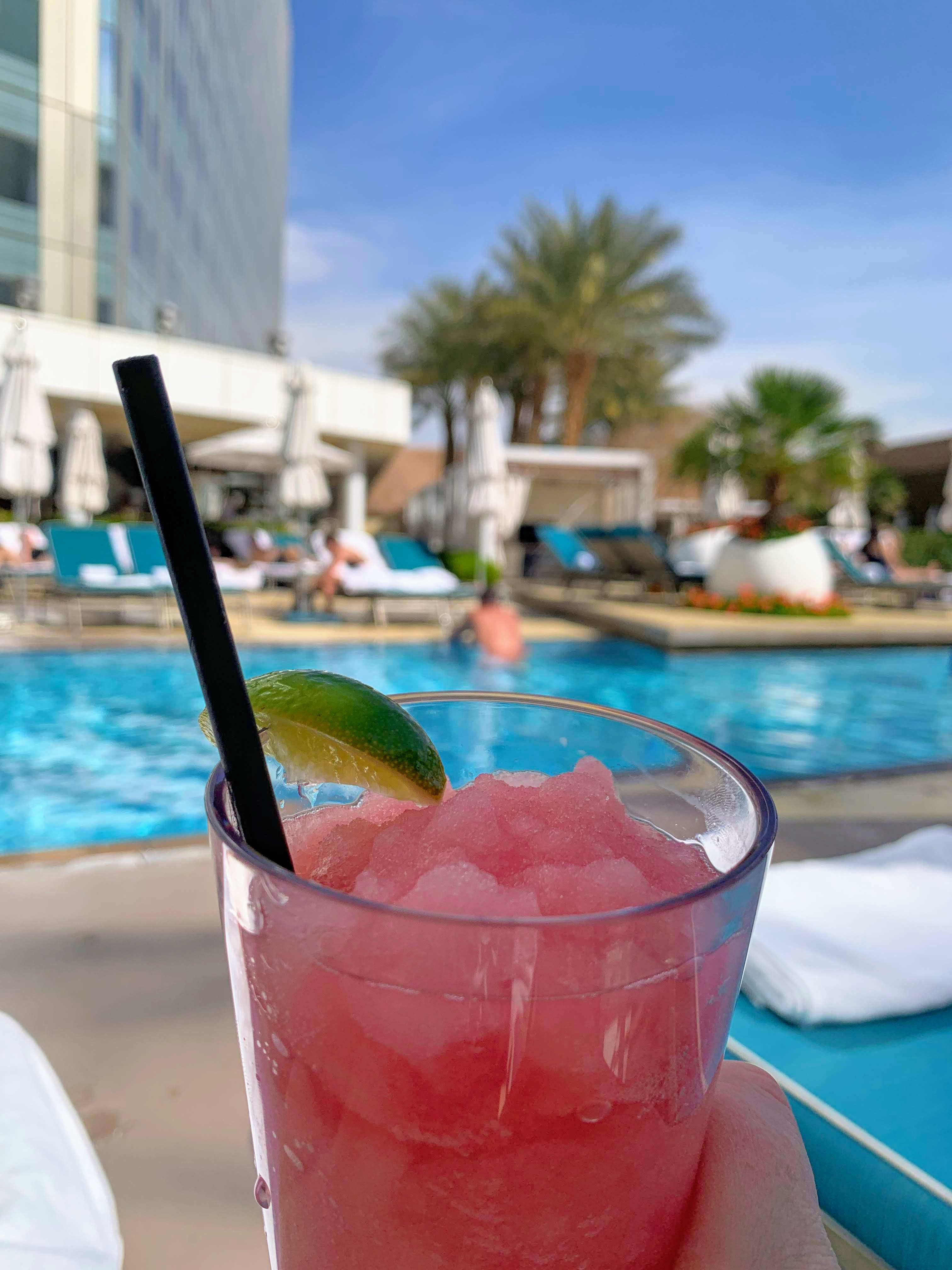 I do like the pool menu though which has plenty of fresh and healthy options. These even include the cocktails with names like 'Spa water' they sound very innocent but aren't!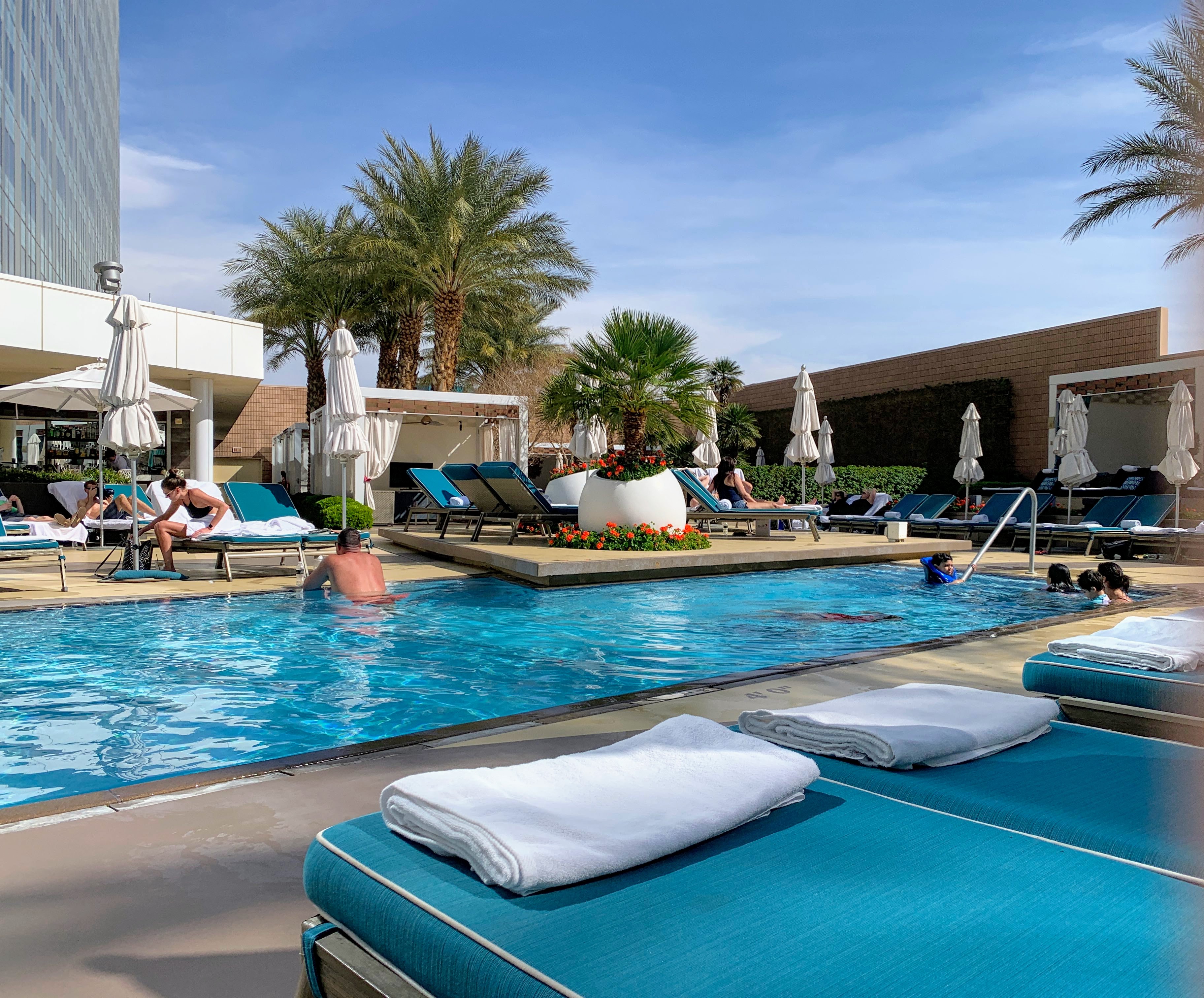 The spa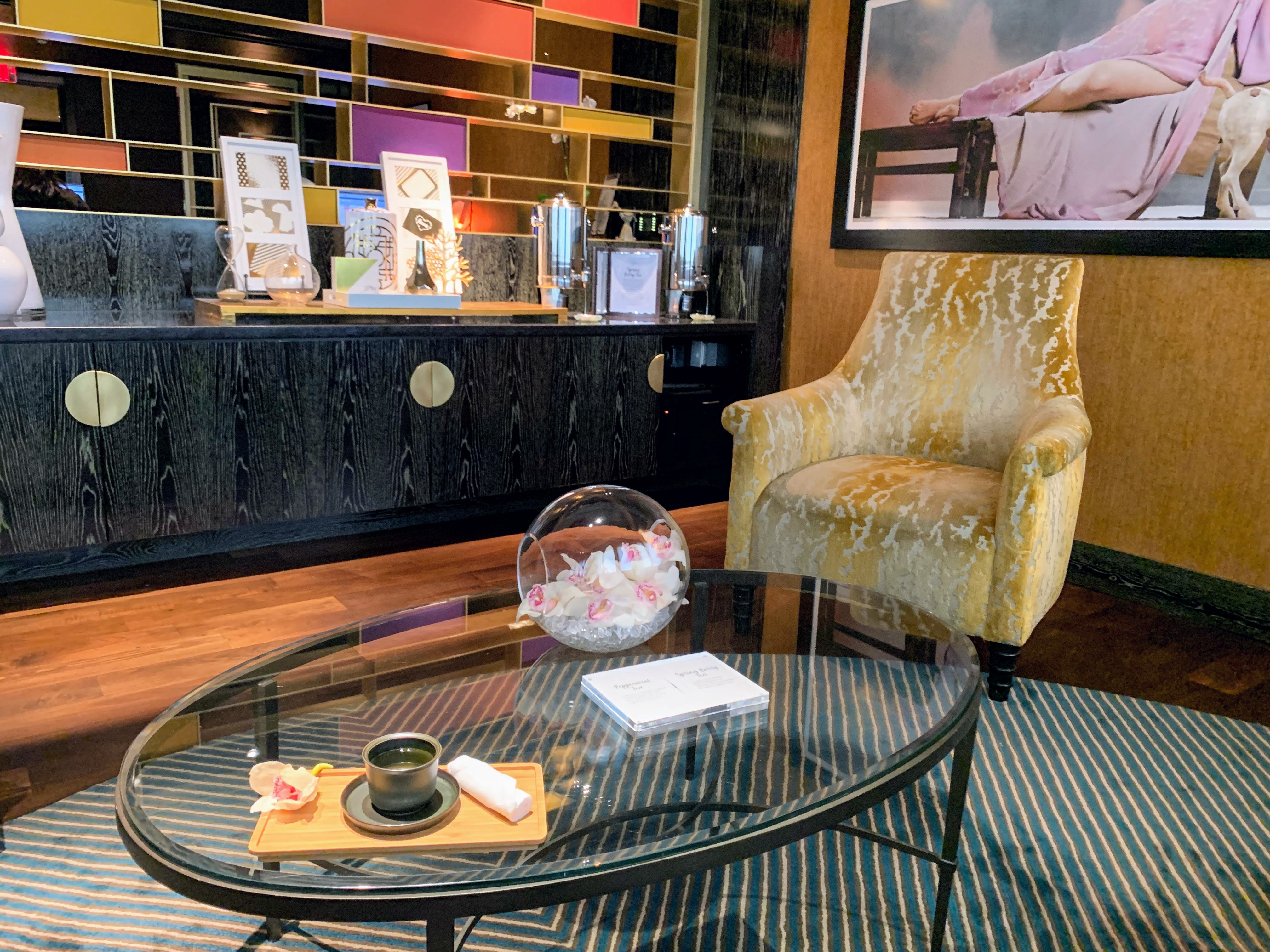 The hotel has a wonderful spa which although not the largest or best equipped has the most amazing service and tranquil ambience. When you arrive they swap your shoes for sandals, magically bringing you the right size and preparing a locker with the correct size robe – all without asking a question.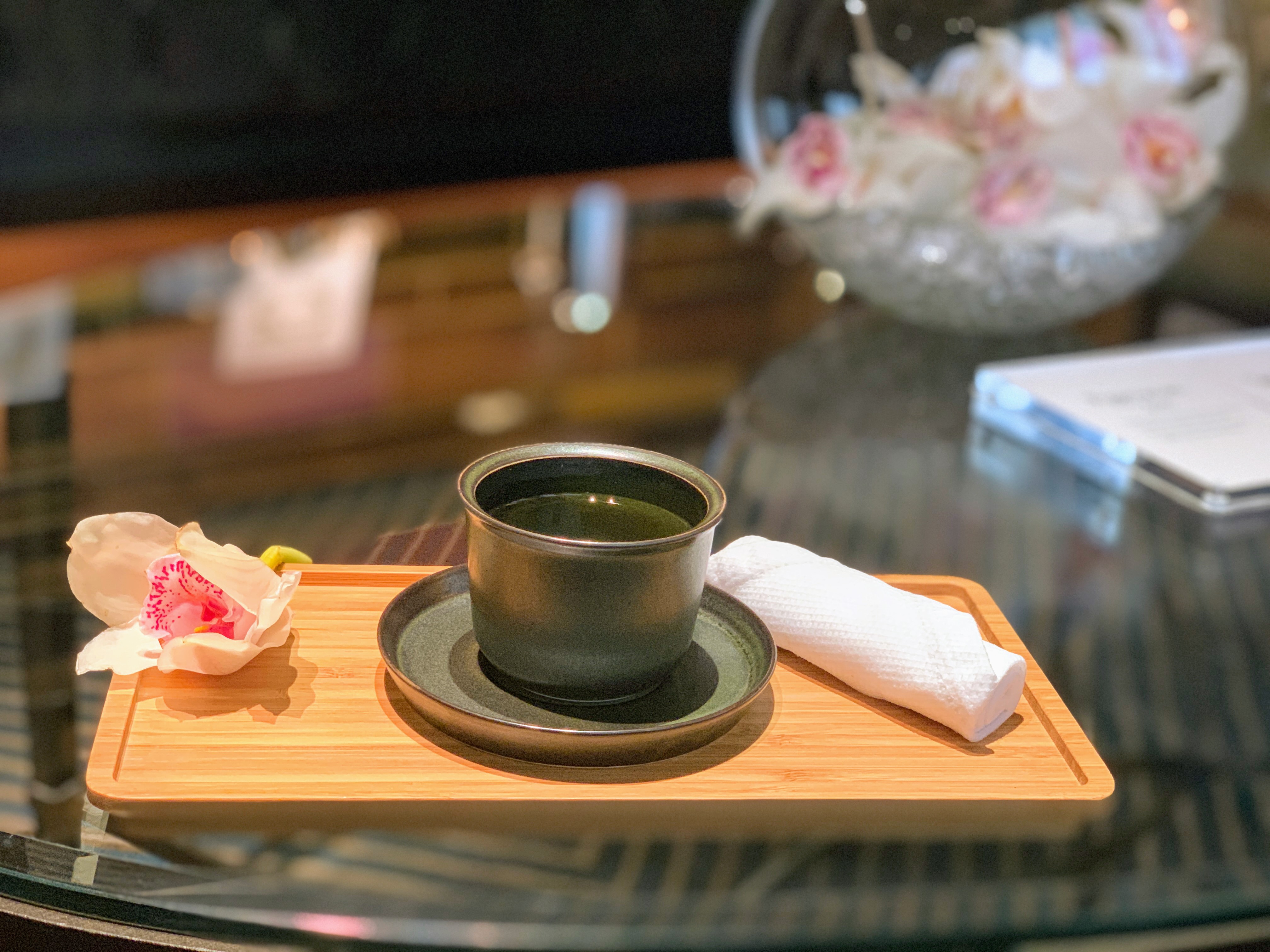 You don't have to be staying at the hotel to use the spa, so I usually visit on every trip. If you buy a treatment you get access to the facilities for the rest of the day.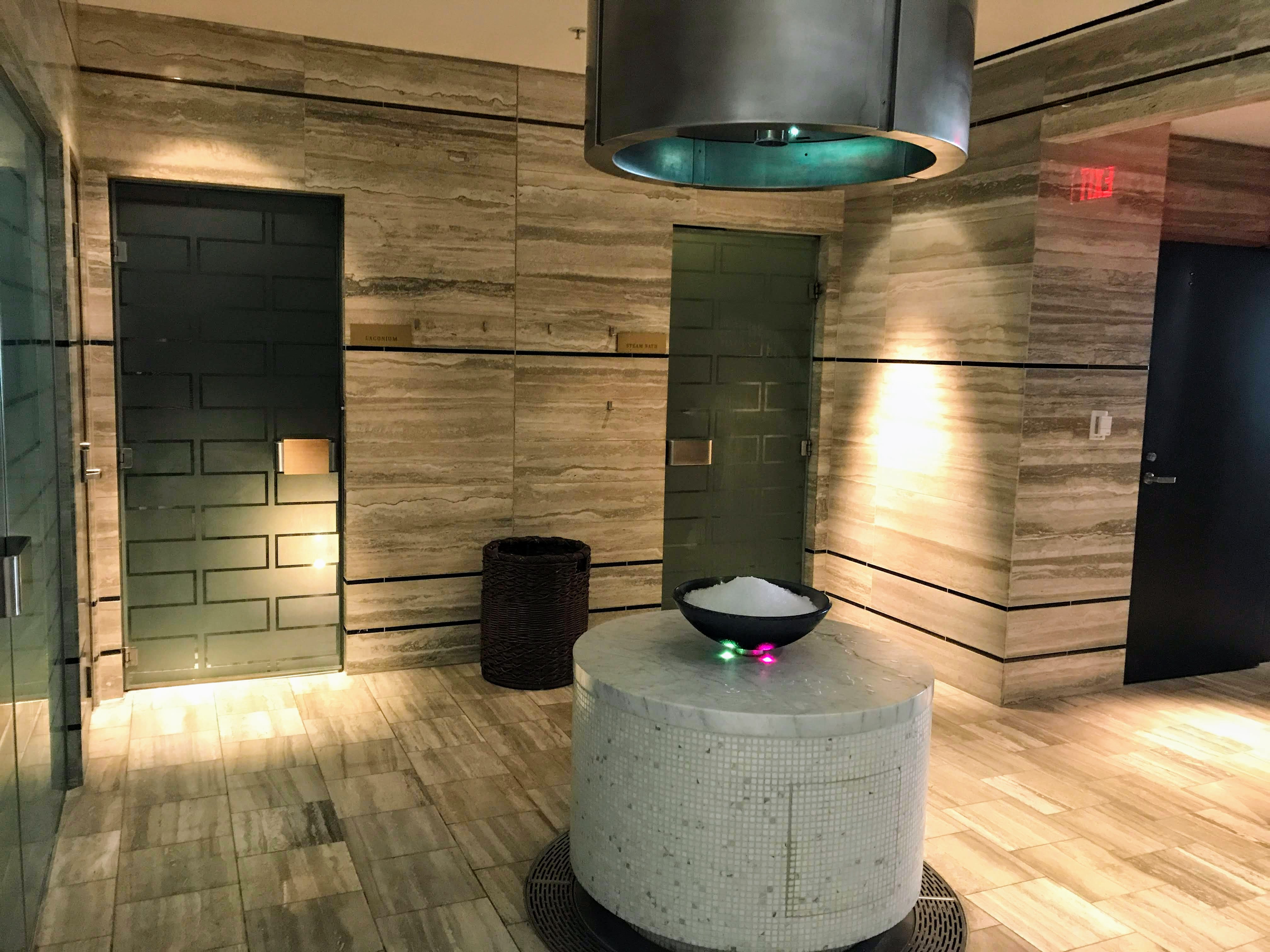 This makes them better value than they seem when you think of the price of a spa day. The best value treatment is the foot massage which is perfect for those aching feet after walking up and down the strip all day!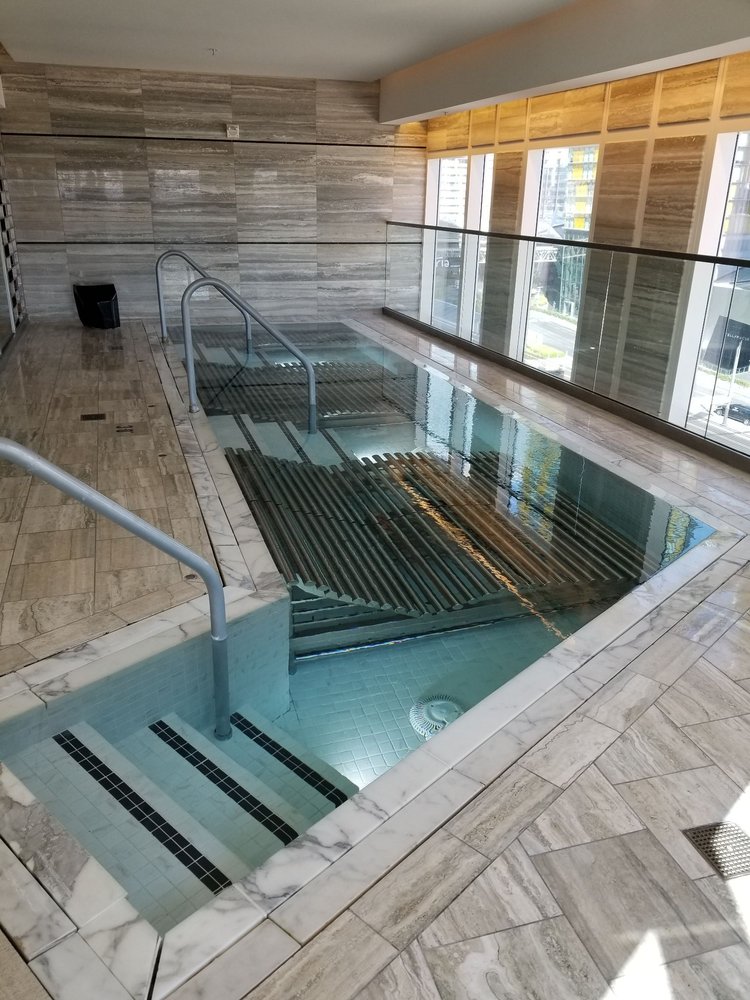 The hydrotherapy pool is a particular highlight. There are separate facilities for men and women and I rarely see more than one or two people here. Lying on a bubble bed watching the strip below is definitely one of my happy places.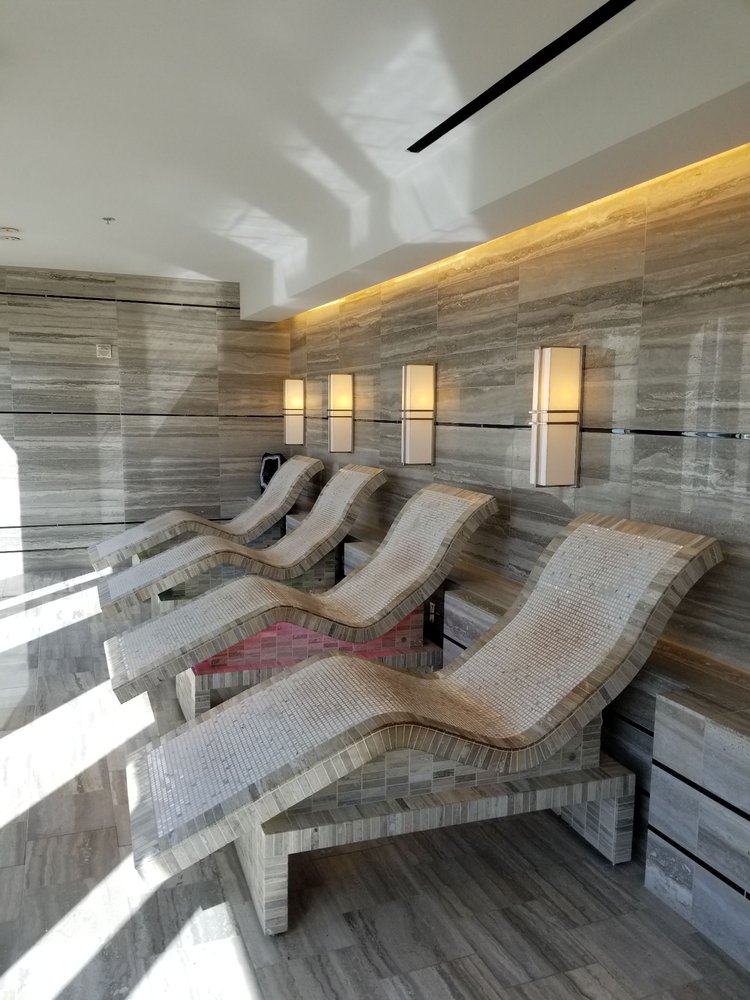 Other facilities
The hotel has a business centre as I mentioned and offers a babysitting service with 24-hours' notice. If you are into fitness there is a well-equipped gym as well as fitness classes including pilates and yoga.
How to get it cheaper and maximise your points
Rates start from around £180. You could also book the hotel on points starting from 75,000 points per night.
If you do not hold Hilton status then I would recommend looking at our partners Debonair, who I usually book my Vegas hotels with. They are part of Pro-Travel, one of the largest groups of independent luxury travel agents in the world. Debonair can give you the standard flexible rate which is usually cancellable, your usual status benefits and points plus extras. Debonair are Hilton Impressario agents. These are luxury travel agents who are able to give extra Hilton benefits and you still get all the points and perks as a Hilton member the same as booking direct which is not the case with most travel agents.
The rates are flexible and for most places don't need payment in advance. The Impressario rates are available on Conrad, LXR and Waldorf Astoria brands.
At this hotel they offer:
Complimentary Breakfast for 2 people
$100 USD hotel credit per stay, or local currency equivalent
Next category upgrade, subject to availability
Double Hilton Honors points for the clients
You can request more information and prices from Debonair here.
Conclusion
Although Hilton are due to spend around $50 million on renovations to the hotel, currently I felt that the hotel was not as good as it was under Mandarin Oriental. The service wasn't as polished and the rooms are now beginning to show some wear and tear. However, being part of Hilton is a big advantage as now you can get rooms for free on points as well as getting status benefits and earning points. The location is great here and it is one of the most peaceful and intimate properties on the strip. The rooms are still elegant and well equipped so I would stay again when pool time is not a particular priority.
I will stay again once they have actually changed it properly into a Waldorf to see what that brings.
You can find more information and check the latest prices here.