Yesterday I wrote about the press trip flight home with British Airways on the last flight from JFK's T7 in a Club Suite.
I did not eat breakfast on the plane as I wanted to check out the Concorde Breakfast Room in the arrivals lounge as it only reopened fairly recently post Covid.
The arrivals lounge is landside and accessed by going up one floor in the central lifts, just outside arrivals.
Who can access the Concorde Breakfast Room?
Those arriving in First can access the Concorde Breakfast Room. It used to be listed as a Concorde Room cardholder benefit, but since they no longer exist, I'd assume it is now a GGL benefit for all. It is also available to Premier Cardholders.
It is only open until 12pm whereas the main lounge is open until 2pm.
Concorde Breakfast room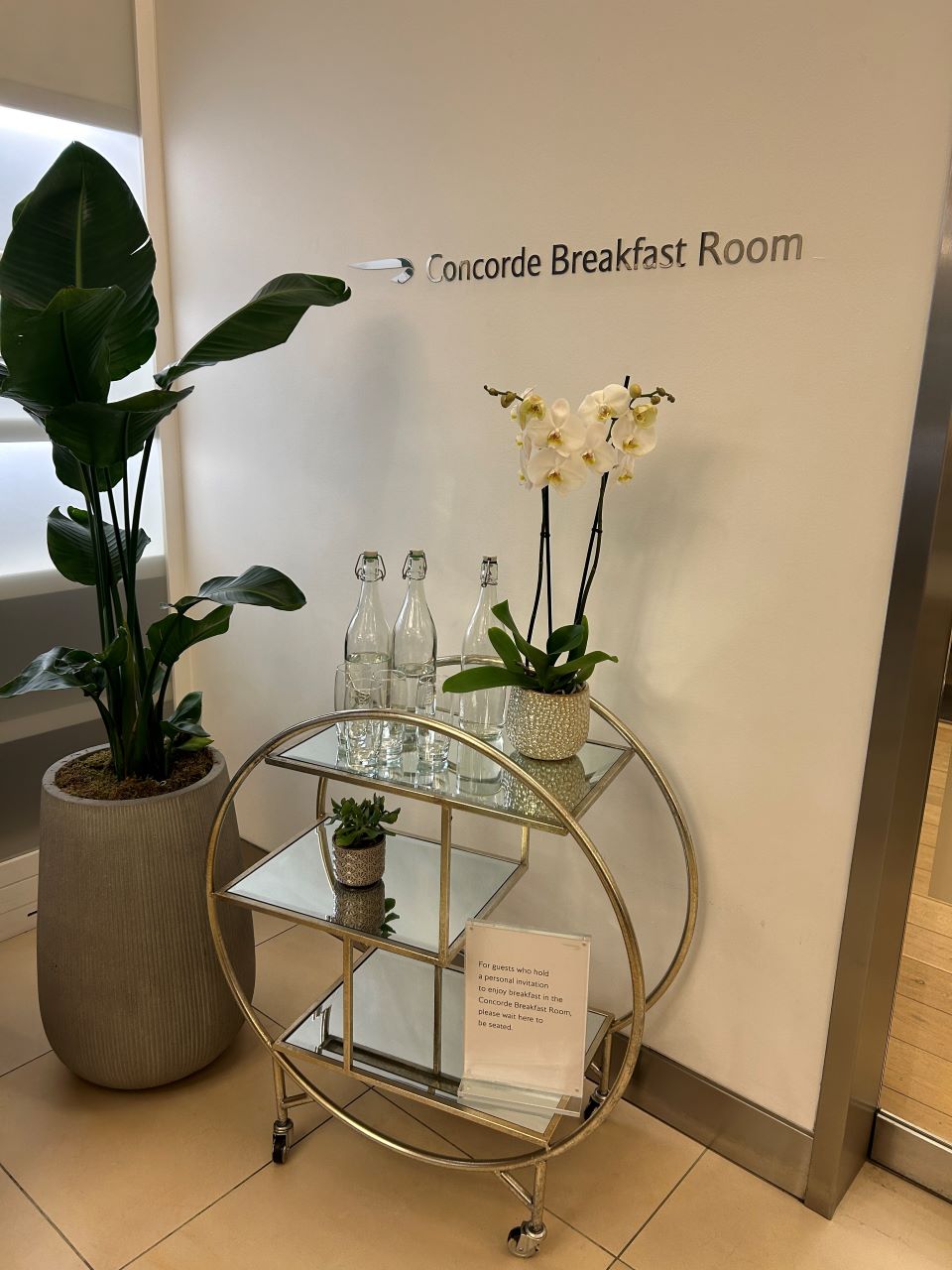 The room is situated to the left of the main Arrivals lounge dining area. As you enter, there is a trolley laid out showing what champagne and sparkling wine they have to offer.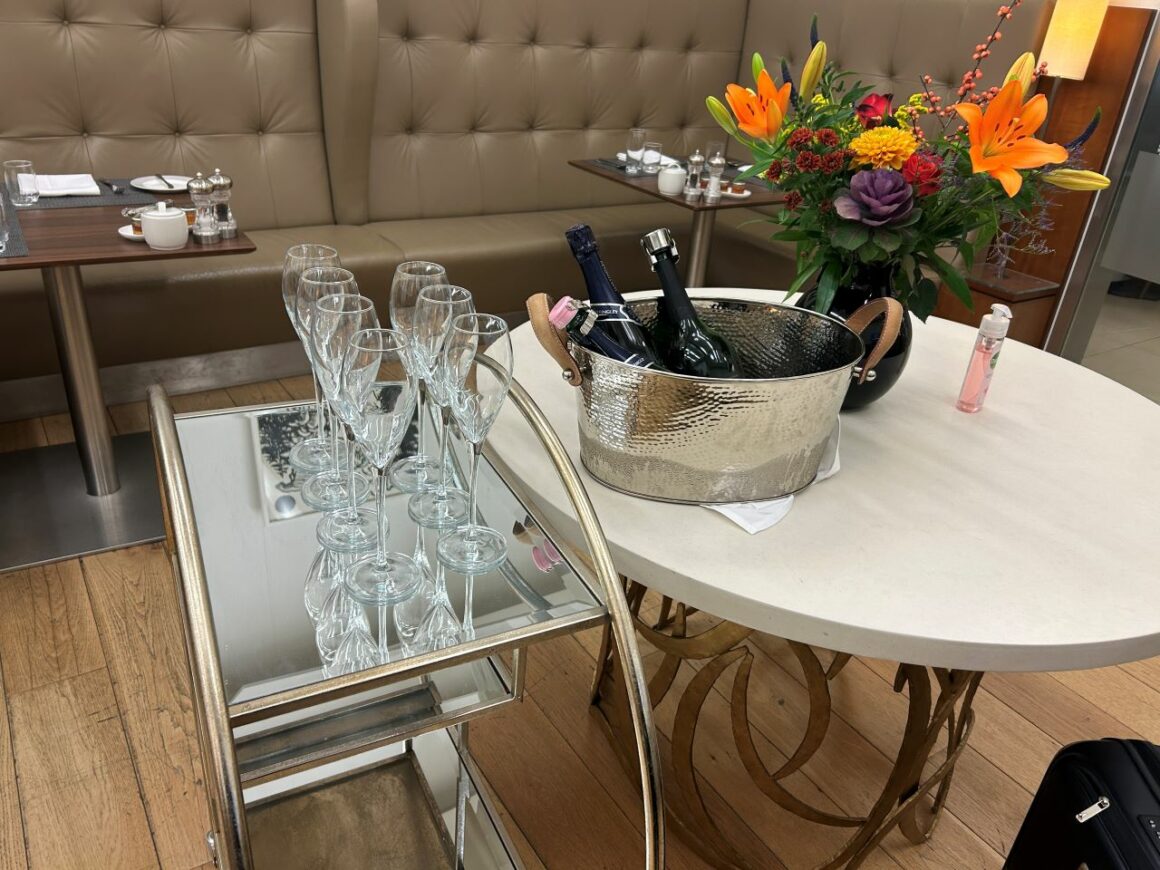 On this occasion, they had Laurent Perrier Grand Siecle and Hattingley English Sparkling wine.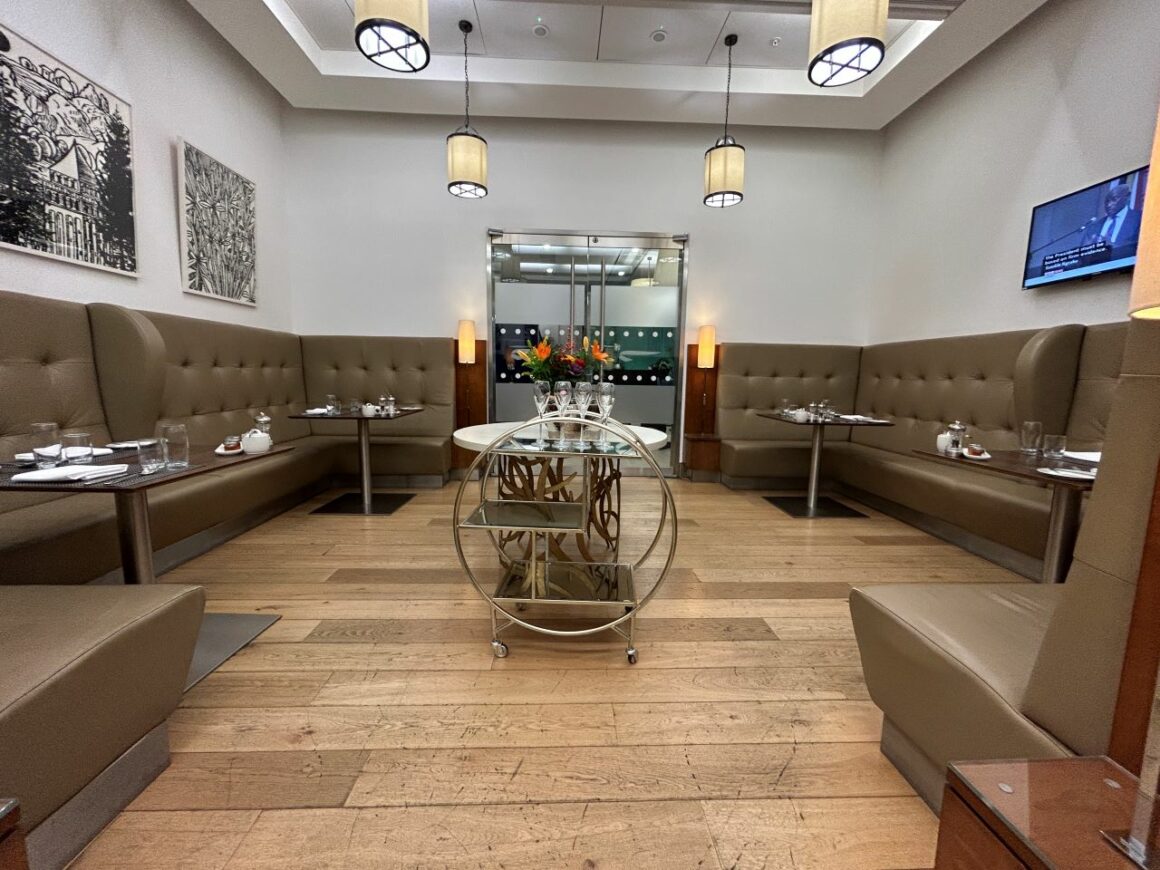 The room was larger than I remembered and much more open than the main Concorde Room dining area. Here is the menu, which is very similar to the Concorde Room itself (no maple glazed bacon chop though, which is my favourite).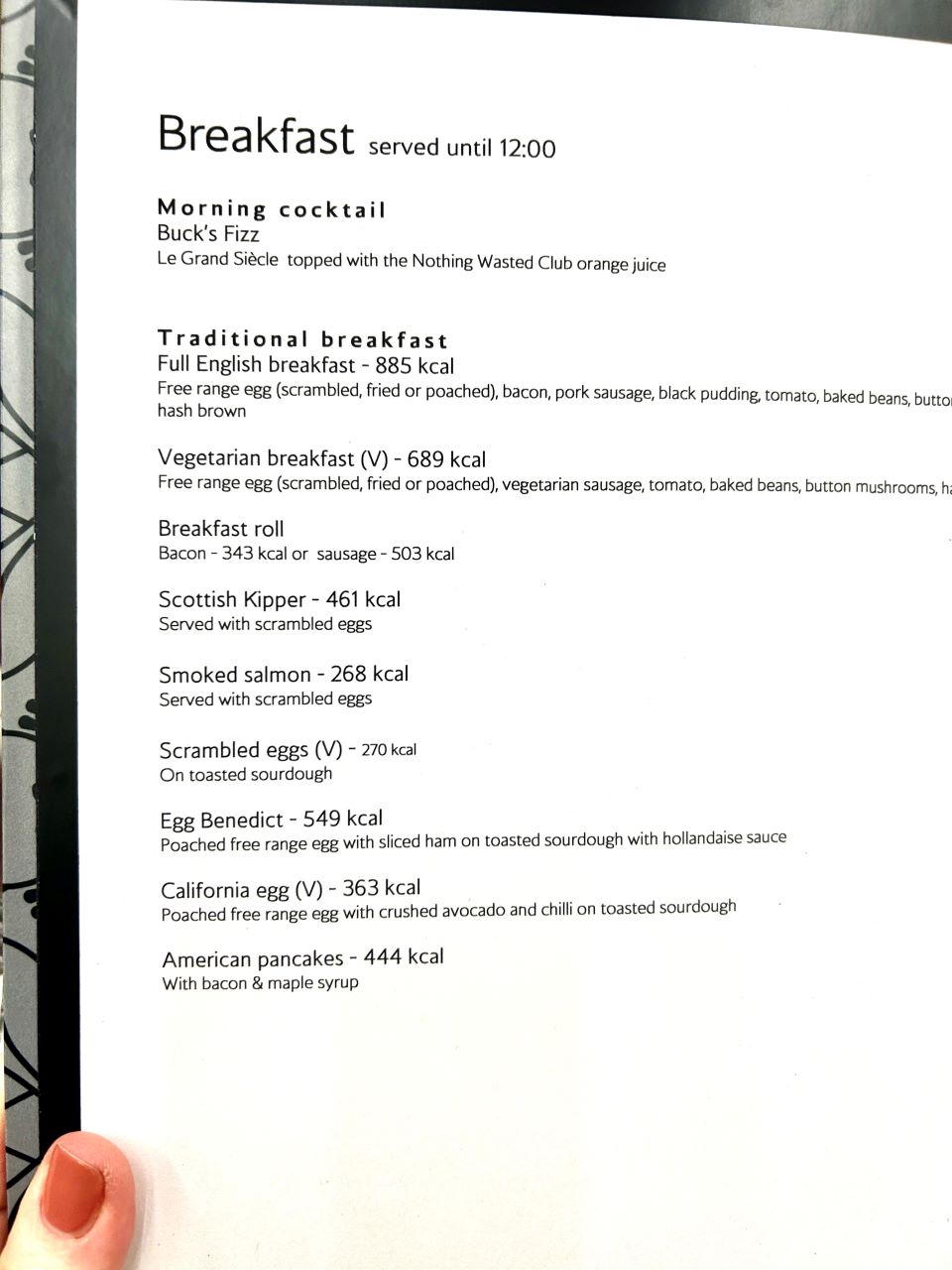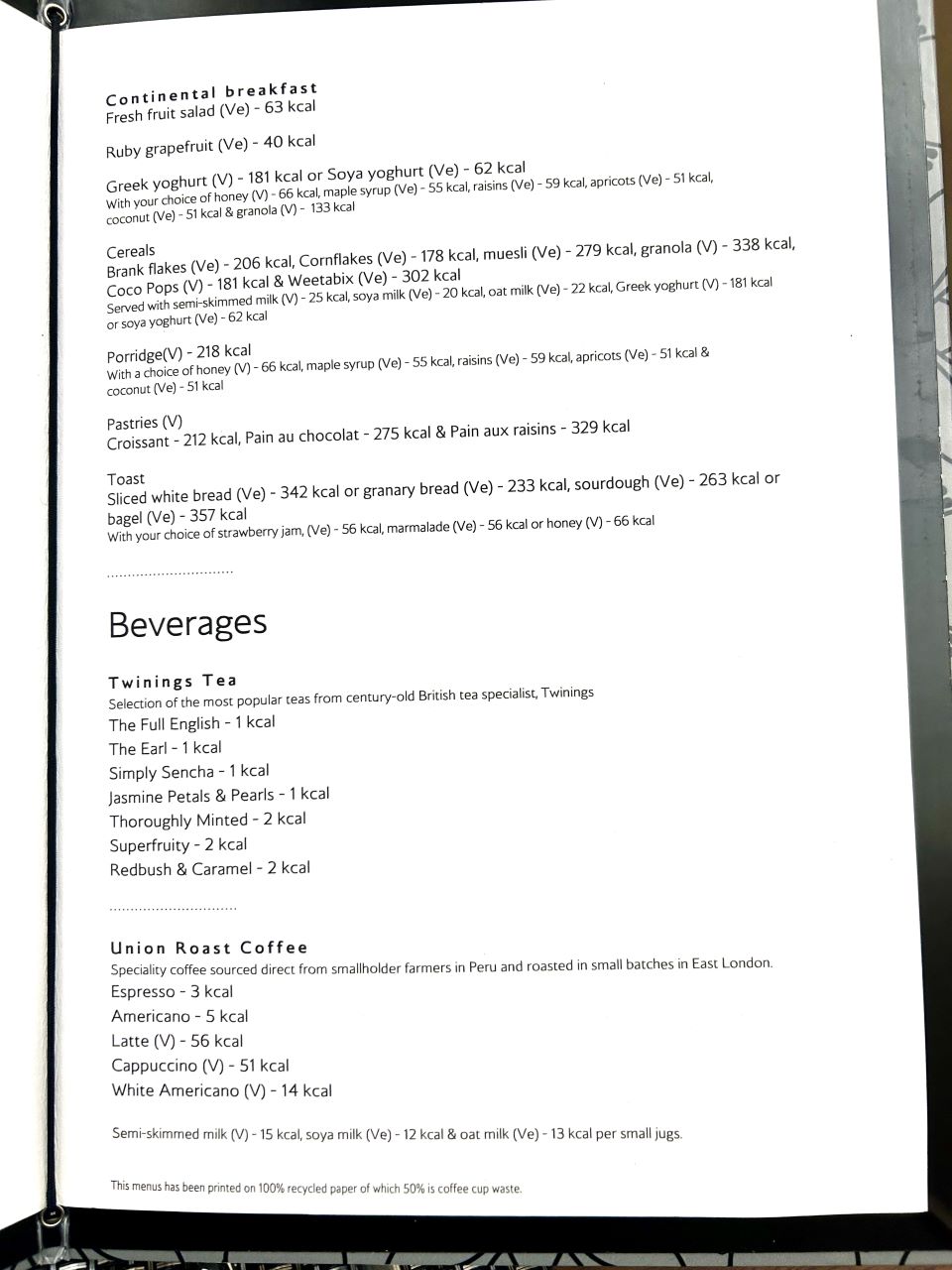 To start, I ordered a cappuccino which came with the Speedbird logo on top, which I always think is a small thing but makes a difference – the devil is in the details, as they say.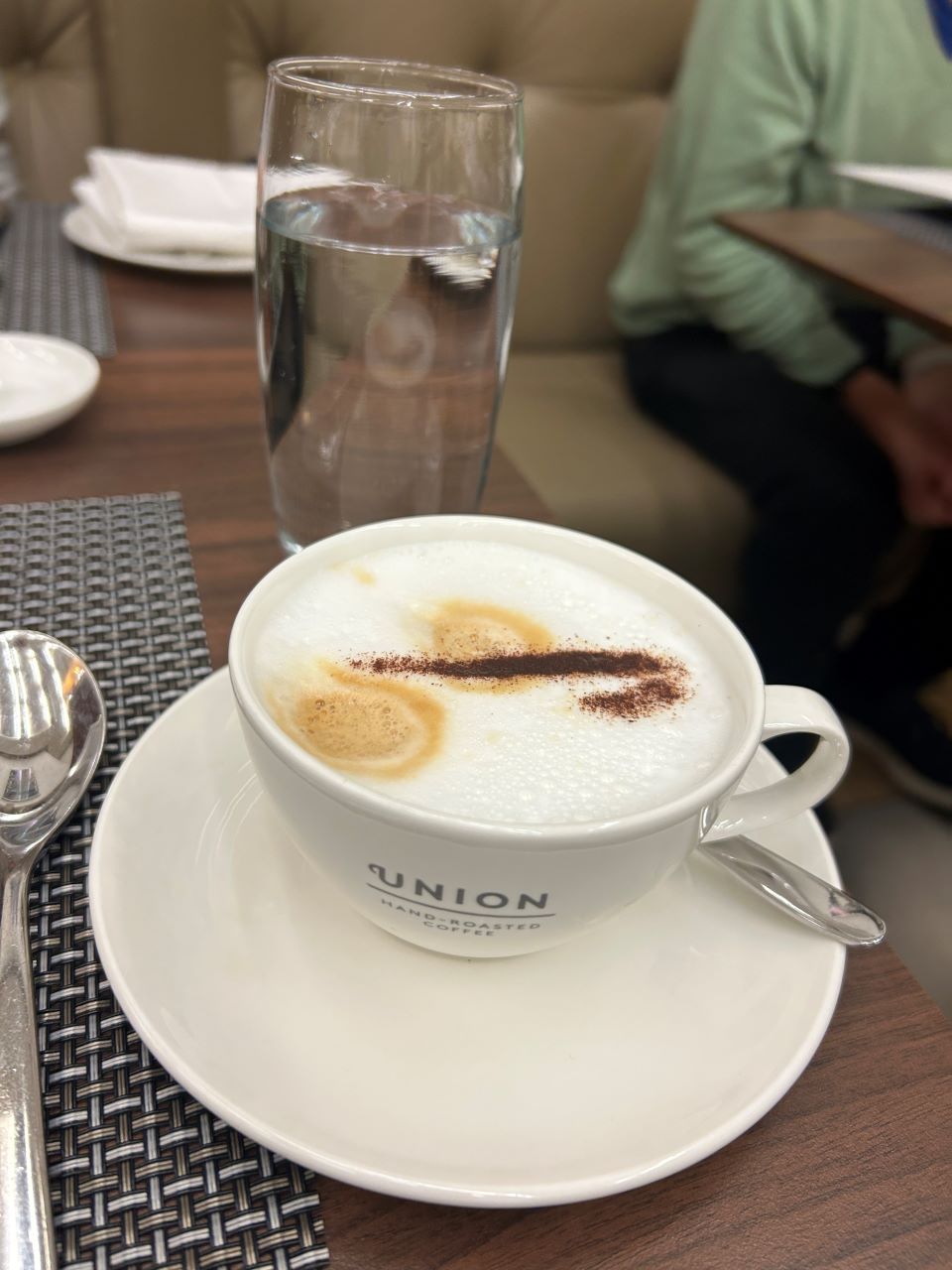 I then went for the Egg Benedict as a change from my normal California toast. If you want more than one egg, you will need to ask for it. The ham was "proper" ham rather than plastic ham, as I call it, and in chunks more than slices which I preferred. There was plenty of hollandaise which had the right amount of acidity to stop it from being too rich. The eggs were also pretty well cooked without any runny white, which I detest. I also tried the fruit salad, which was fine, if not very exciting.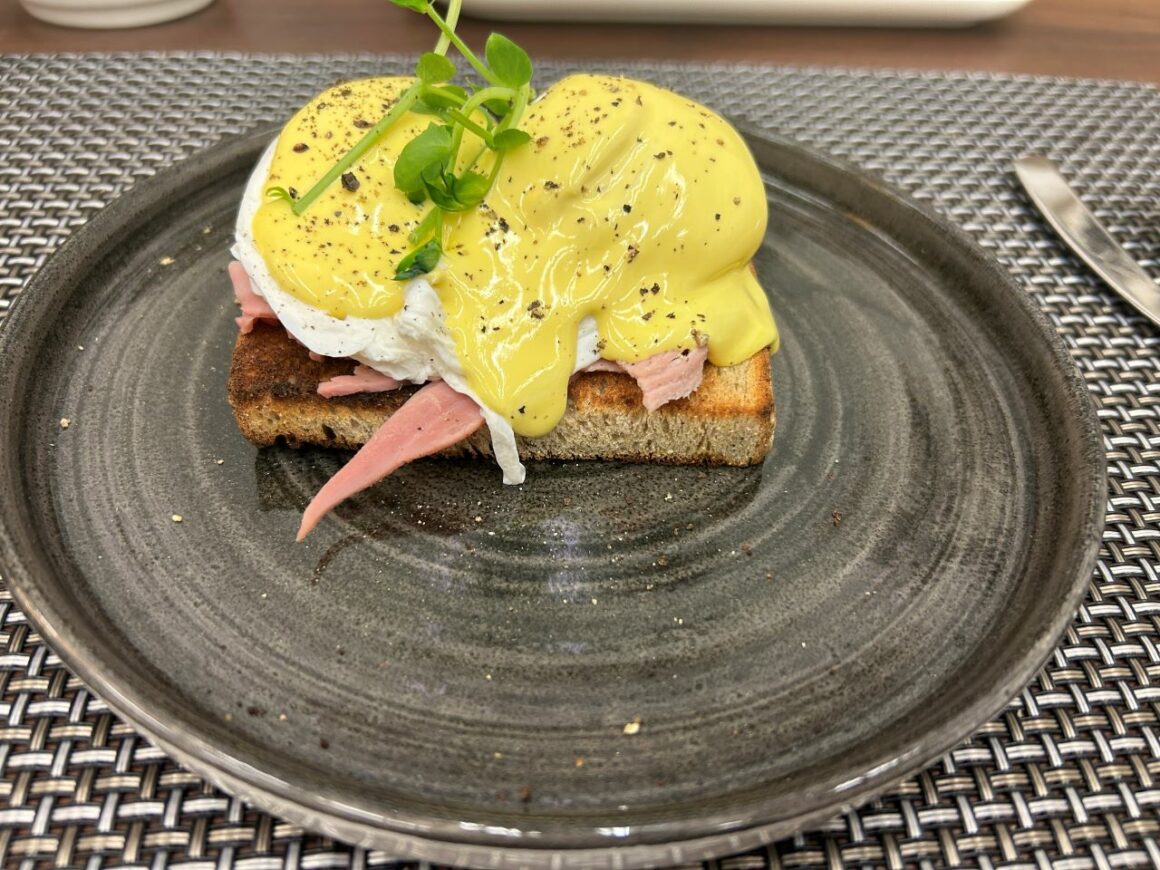 Arrivals lounge baths and showers
It may also come as a surprise to some that first class passengers are also entitled to use a "cabana" with a bath in the T5 arrivals lounge. They will usually also allow Gold/GGLs to use them if it is quiet as well.
After you have walked through the seating area to the right of the main dining area, you will come to the "Hydrotherapy zone". This has an impressive 94 shower rooms as well as baths. You can request the bath at reception.
Although the showers feature an assortment of massaging jets and rain shower heads, that's where the luxury stops. The design is more what you would functional than luxurious,
The rooms are designed as a wet room, so don't leave anything on the floor! Towels and Elemis Toiletries are provided.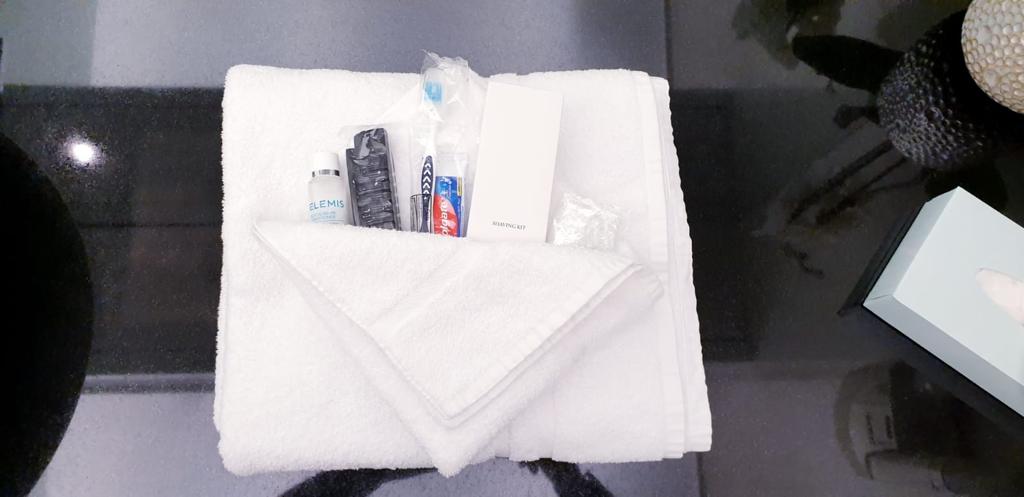 The shower rooms have a built-in sound system, with pre-set news and music channels.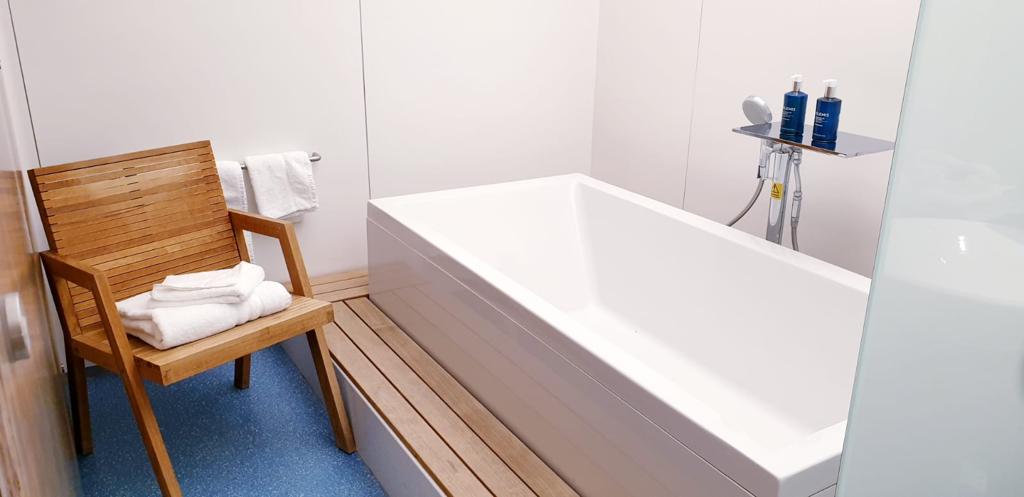 The bath cabanas are larger than the shower rooms. They have a dressing area, an"infinity" bath, and a chair. There is also a hairdryer in the showers and the bath cabanas, albeit one of the old-fashioned tubular types.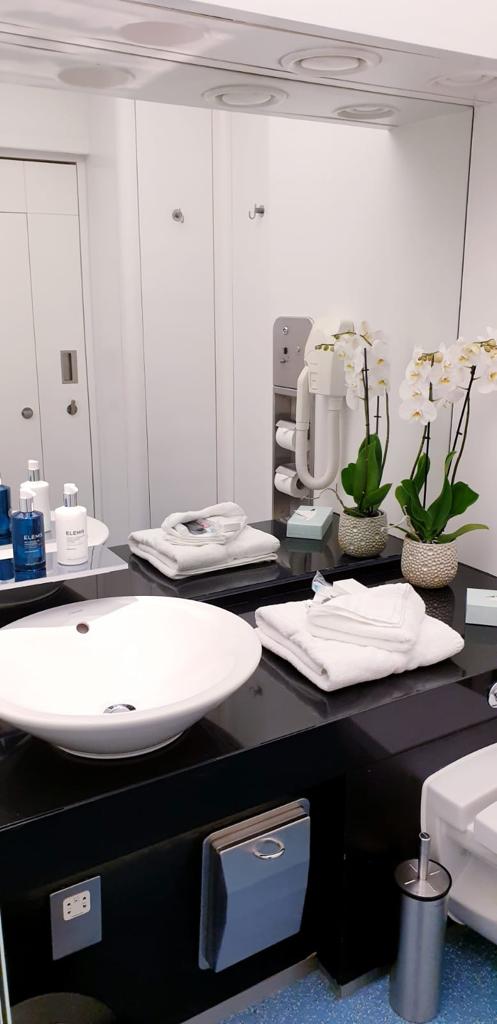 It may seem a slightly odd thing to do, but having a bath can be more relaxing than a shower after a long flight, but you do need to allow time to fill the bath.