On 30 November, British Airways flew its last-ever flight out of JFK's T7, waving goodbye to the Concorde room in favour of a shared new facility with American Airlines in T8. You can read about the new lounges and check-in areas in T8 in this article.
This article will be about the final flight leaving T7 and the current Club World meal service, which returned to pre-Covid levels at the end of October 2022. Although this was a press trip, there was only a very small group of us, so other than marking the occasion of the last flight; this was a normal flight. It is worth noting, however, that traditionally food on the JFK route was generally better than others, due to it being BA's most premium route.
Concorde Room and T7 JFK history
The day before, British Airways had started removing the branding on T7, leaving a slightly ironic sign as I went past…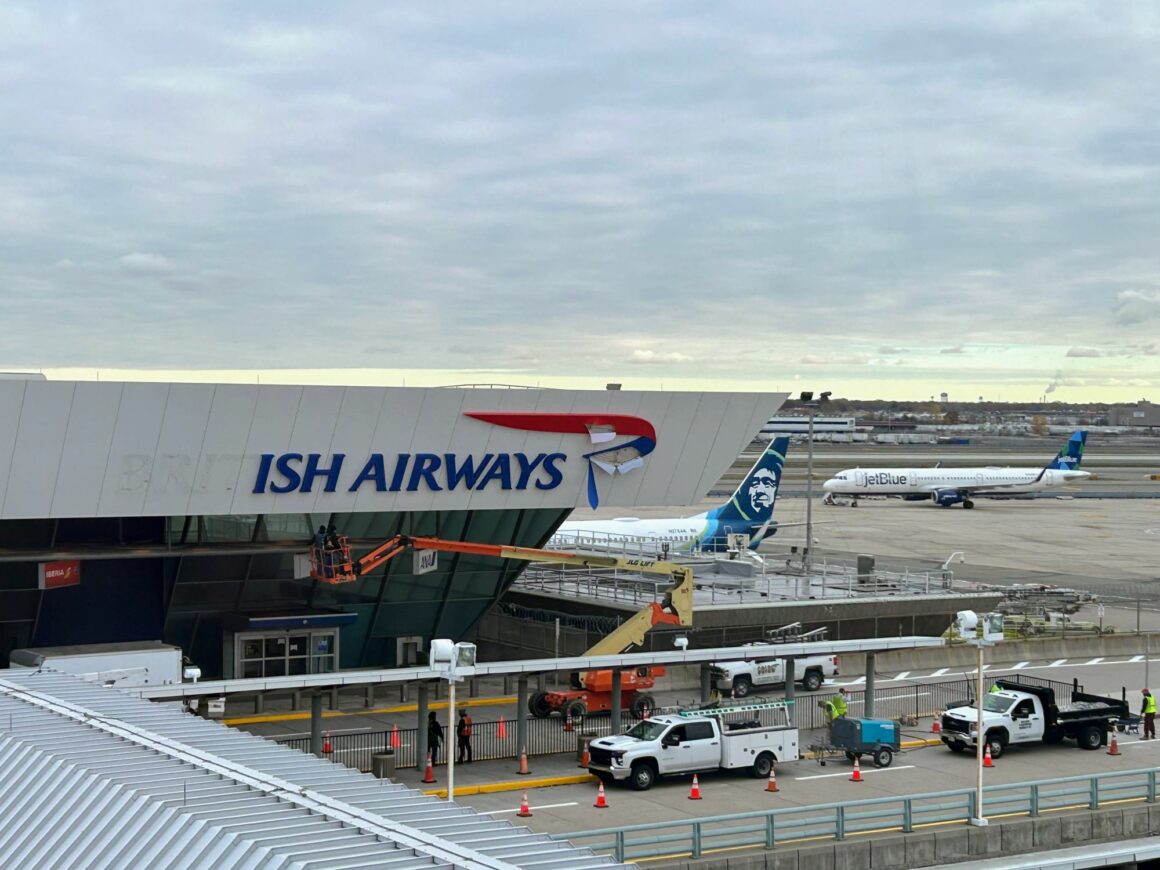 BA's original operation from JFK was with its predecessor BOAC which merged with British European Airways (BEA) to form British Airways in 1974. Together with Air France, BA launched supersonic Concorde services at JFK in November 1977. Concorde flew from JFK for an impressive 26 years.
A dedicated lounge for supersonic passengers was originally created at Gate 1, then moved to Gate 5. Then eventually, it was moved back again to Gate 1 after BA commissioned the creation of a new Concorde Room in December 1998.
The Terrace Lounges were originally opened in April 2001 and refurbished in 2018. JFK also saw the first-ever BA B747 flight.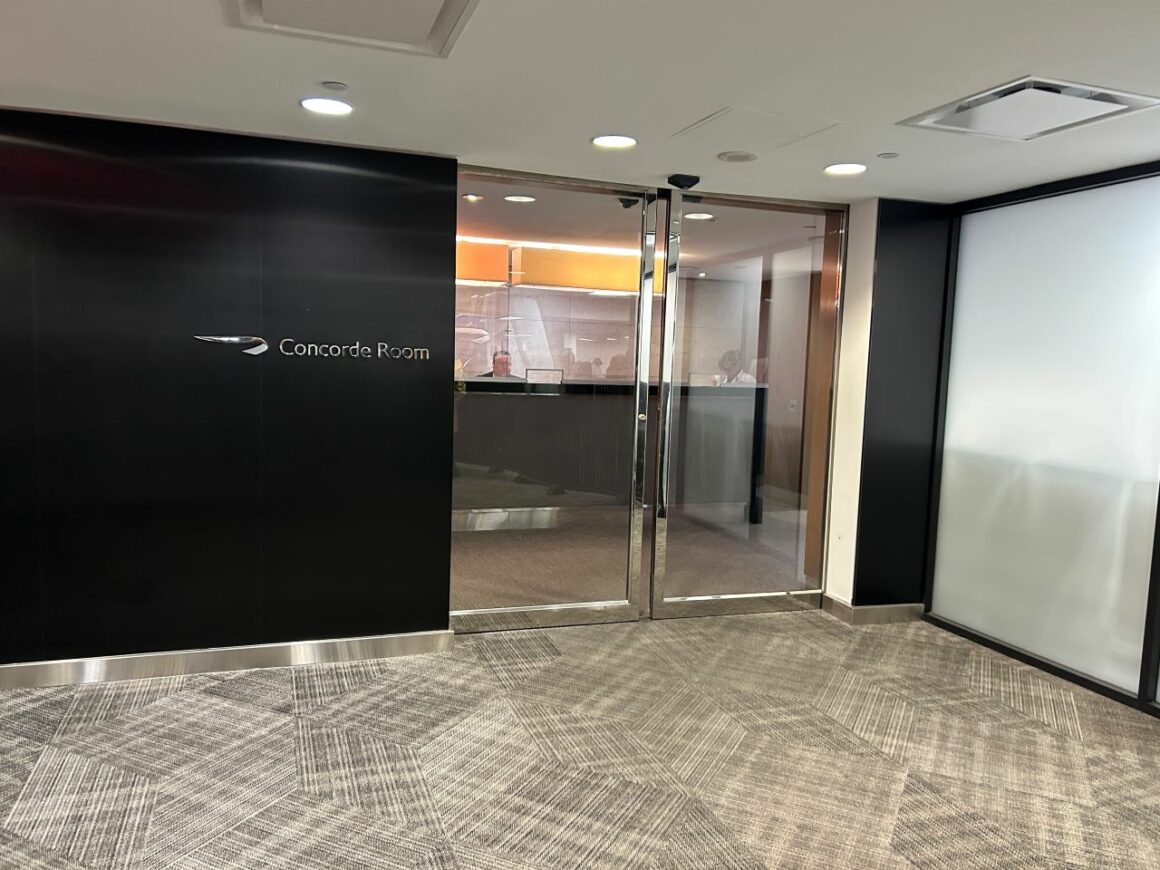 After check-in we headed to the Concorde Room to say goodbye one final time.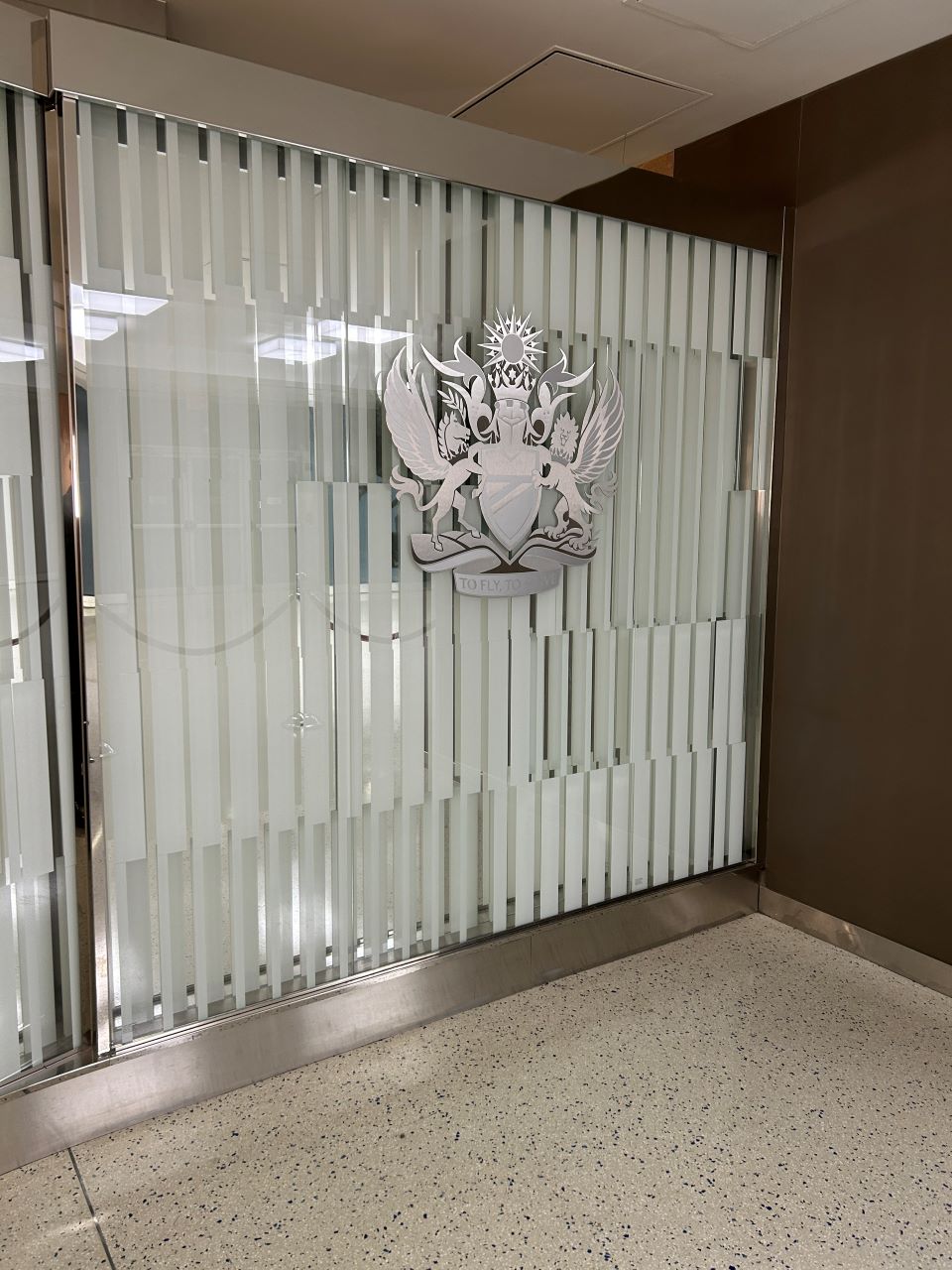 Although it was not the most modern lounge, it had a certain elegance, and the food was always better than its Heathrow sister lounge, in my opinion.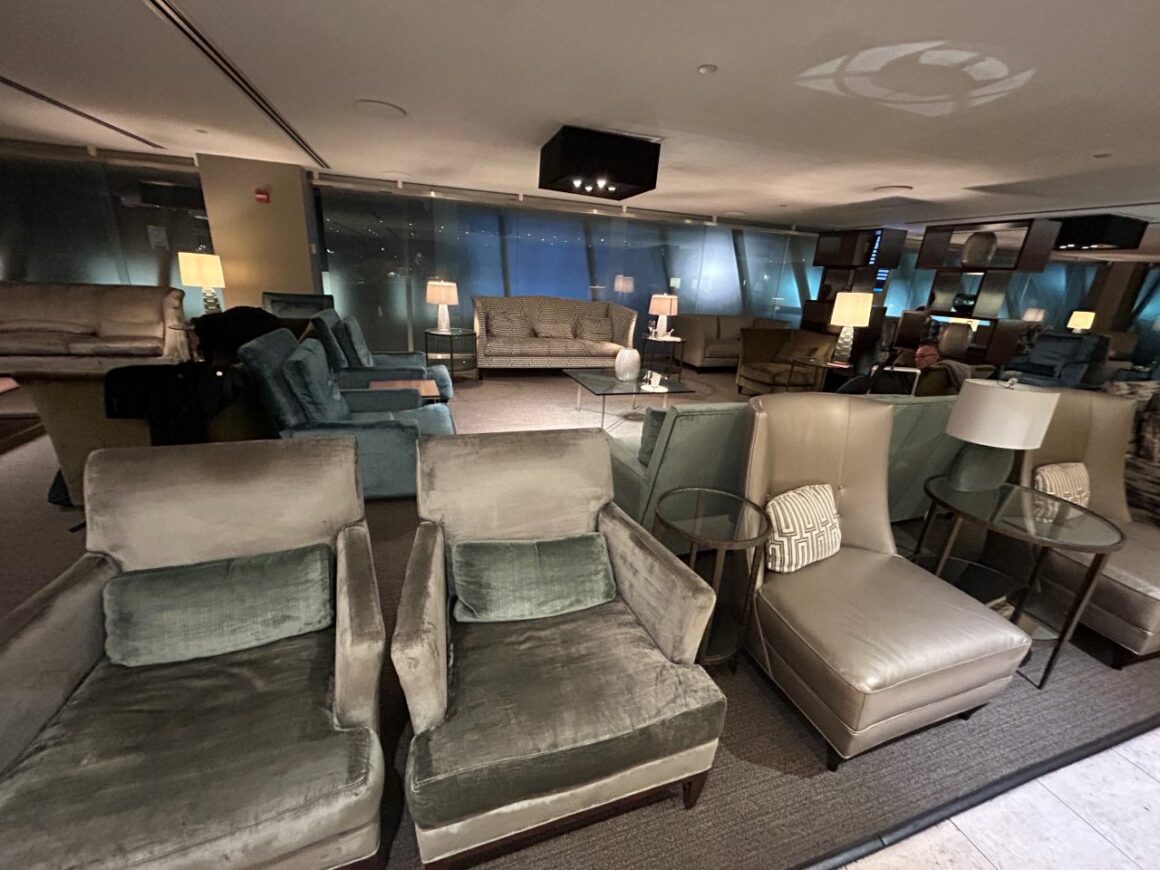 I was lucky enough to have the last ever glass of Laurent Perrier Grand Siecle (I'm not sure if Rhys from Head for Points has forgiven me yet!).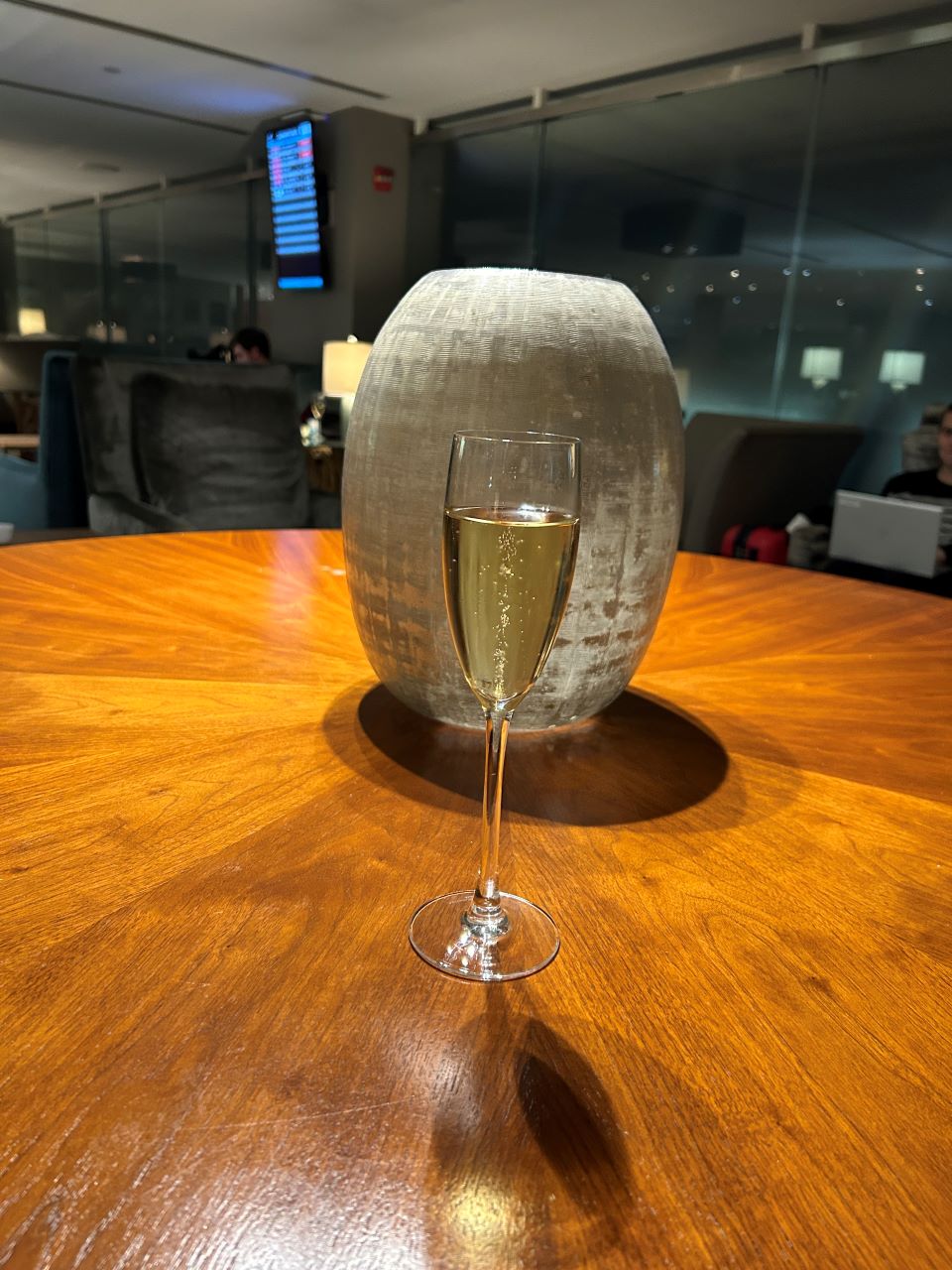 Then I had the lobster bisque, which was absolutely wonderful with a large claw of lobster meat as decoration (when was the last time we saw lobster in the Heathrow Concorde room?).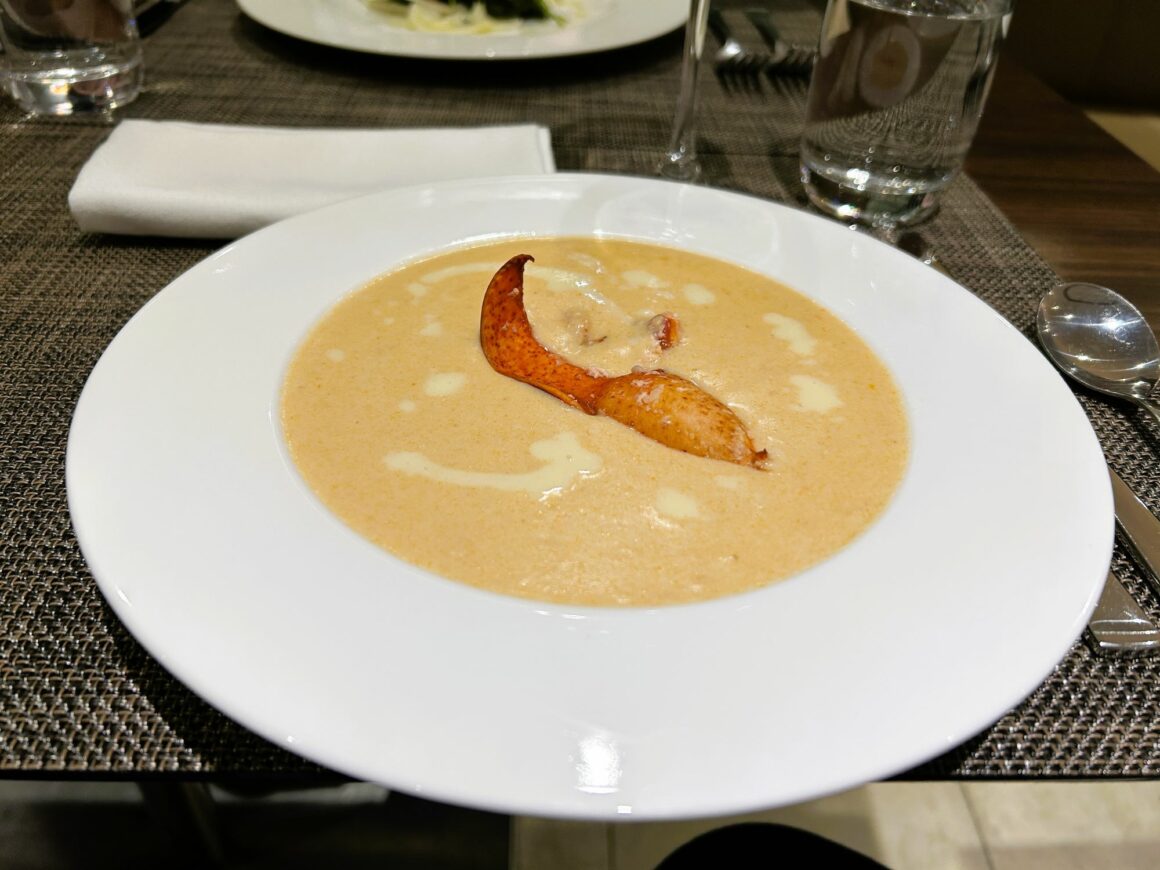 We were some of the last people to leave, and it was with a heavy heart that I had a final look around the almost empty lounge. Sadly although I had flown into JFK in First, I had never flown out in First and only made GGL just as Covid started. So this was only my second ever visit as well as my last.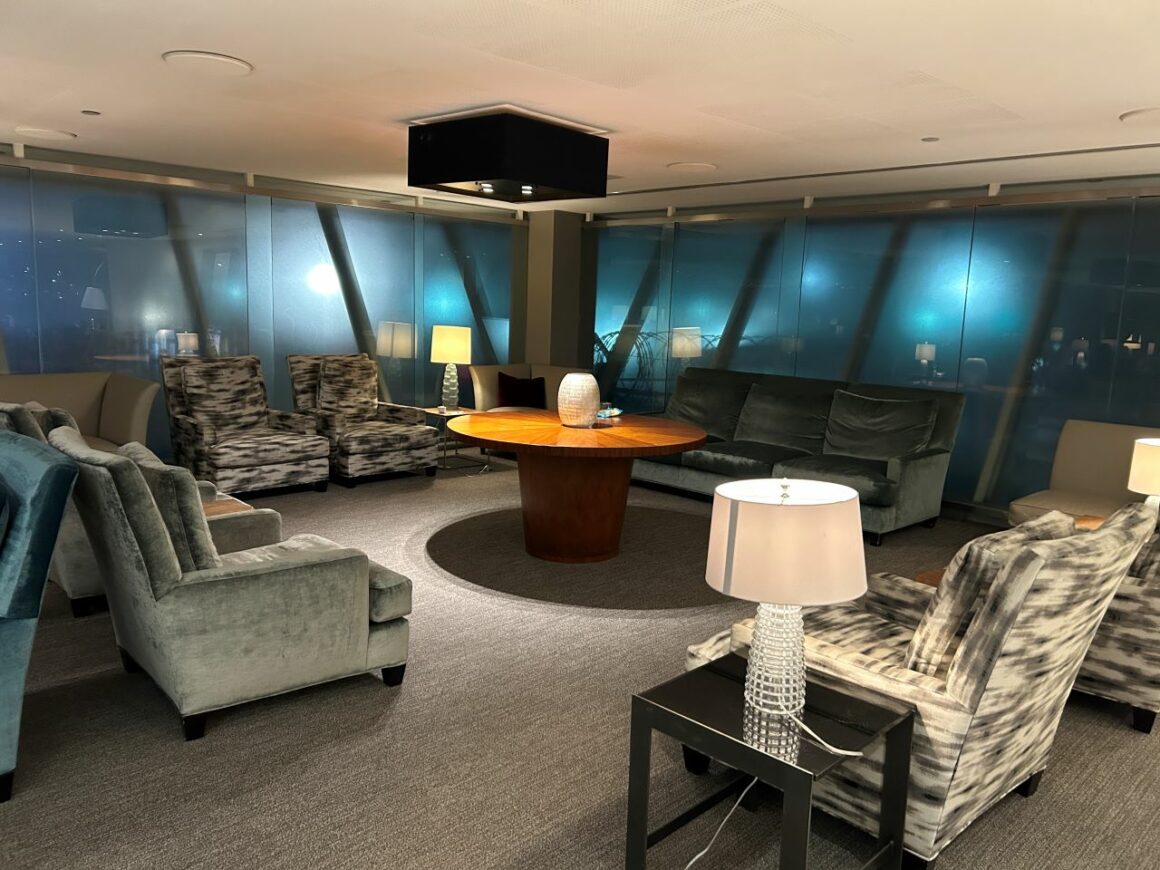 The staff lined up to say goodbye at the door, which was lovely.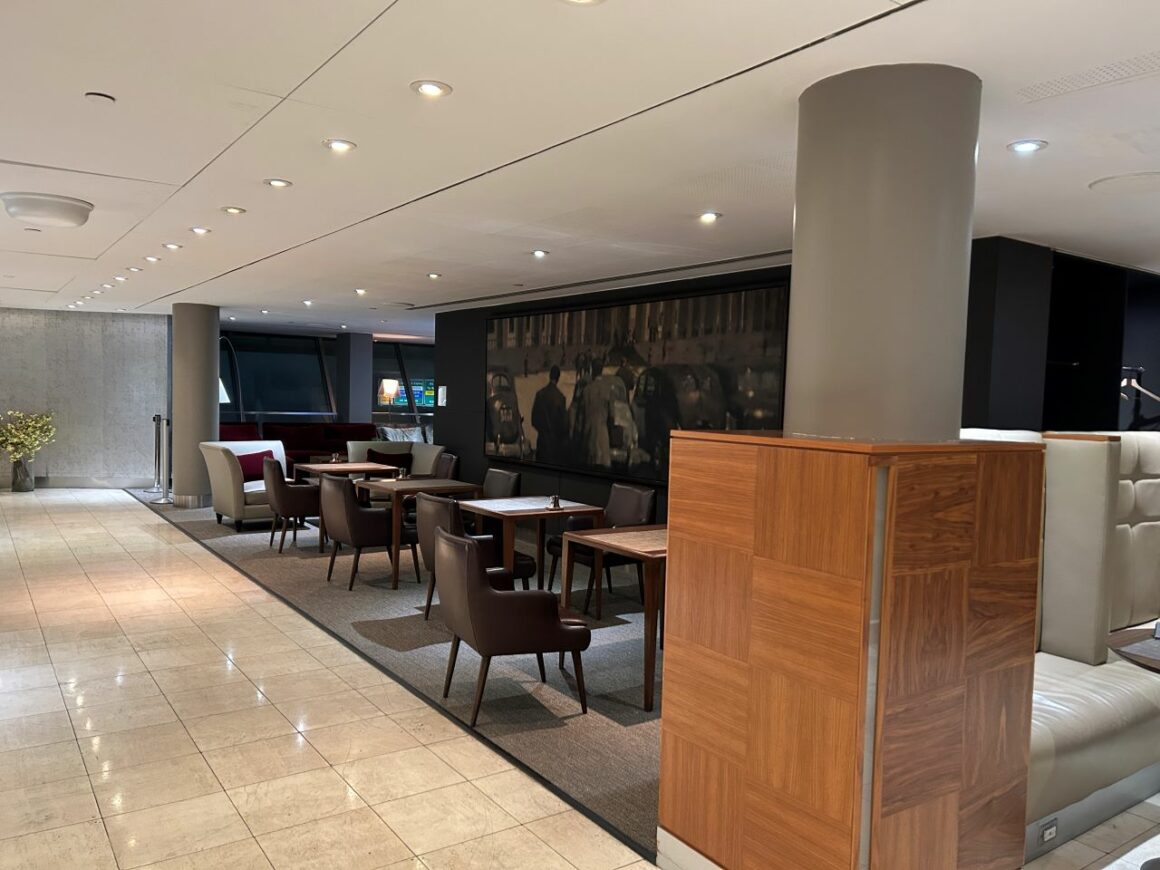 At the gate, there was more of a party atmosphere, with staff waving flags. It reminded me of the emotionally charged flight only just over a year ago when the US reopened its borders, and I was lucky enough to be on one of the first flights.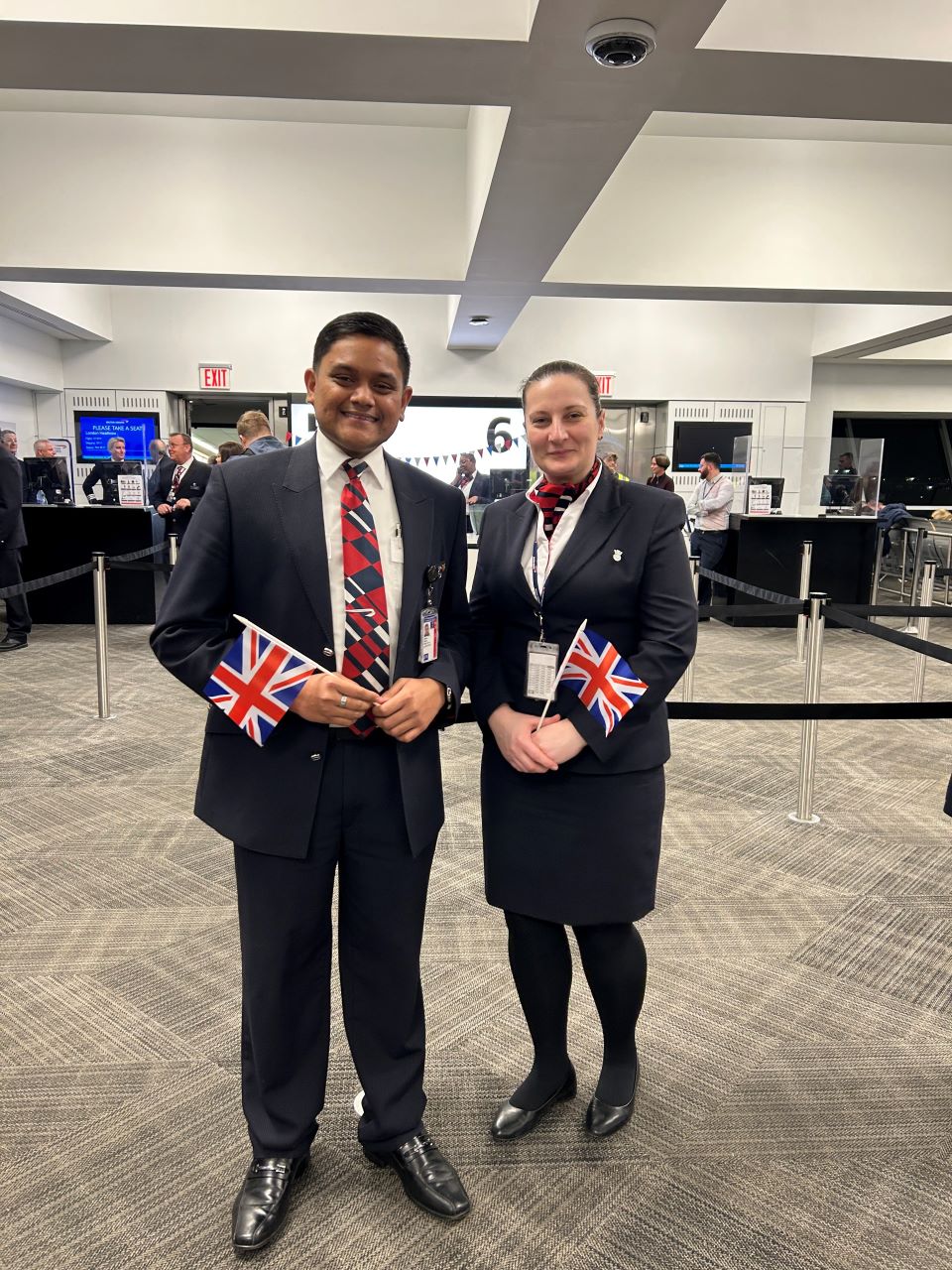 Lisa Tremble, Chief Corporate Affairs and Sustainability Officer at BA, gave a farewell speech with some information about the history of BA at JFK and T7. As we boarded, we were handed a certificate which was appreciated by most people. I love anything to commemorate something historic in aviation.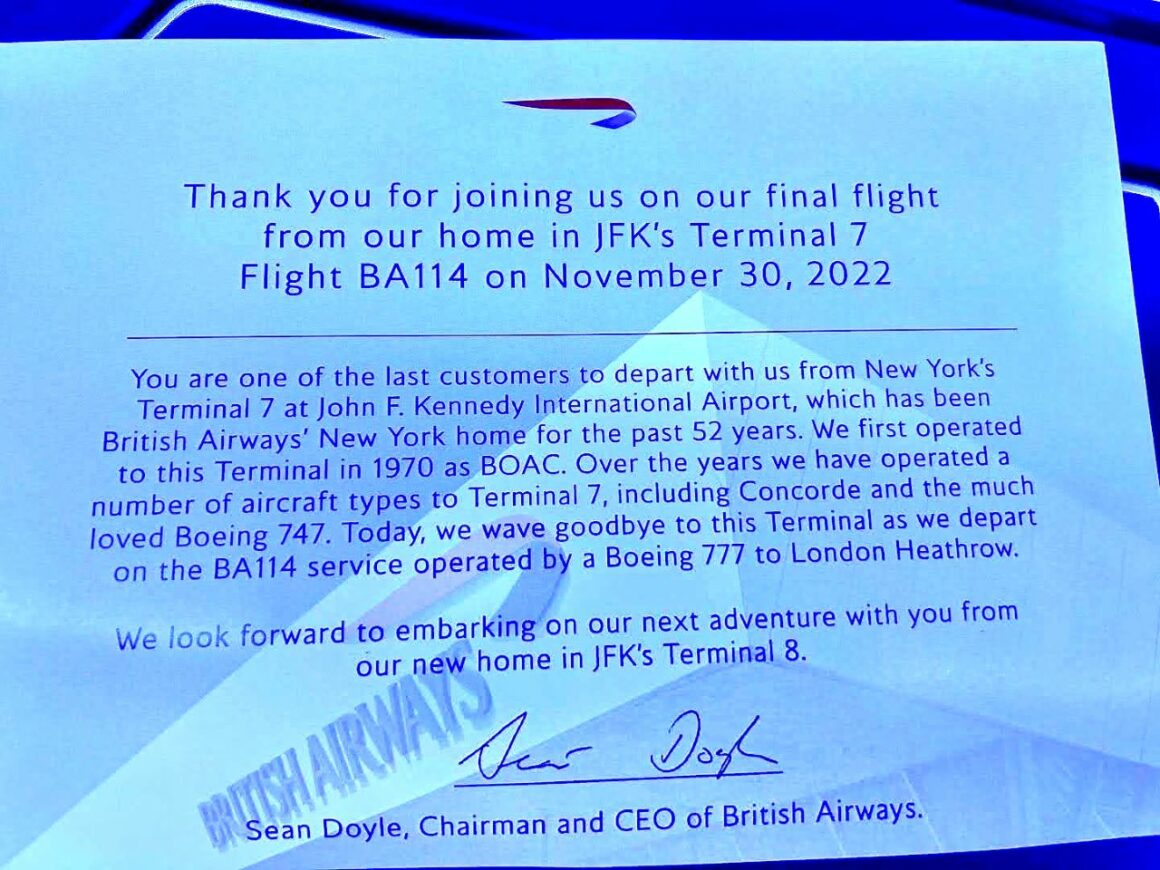 Boarding
Boarding was done in the usual fashion despite all the celebrations, with group 1 first. Once onboard, I was offered a welcome drink and a wash bag.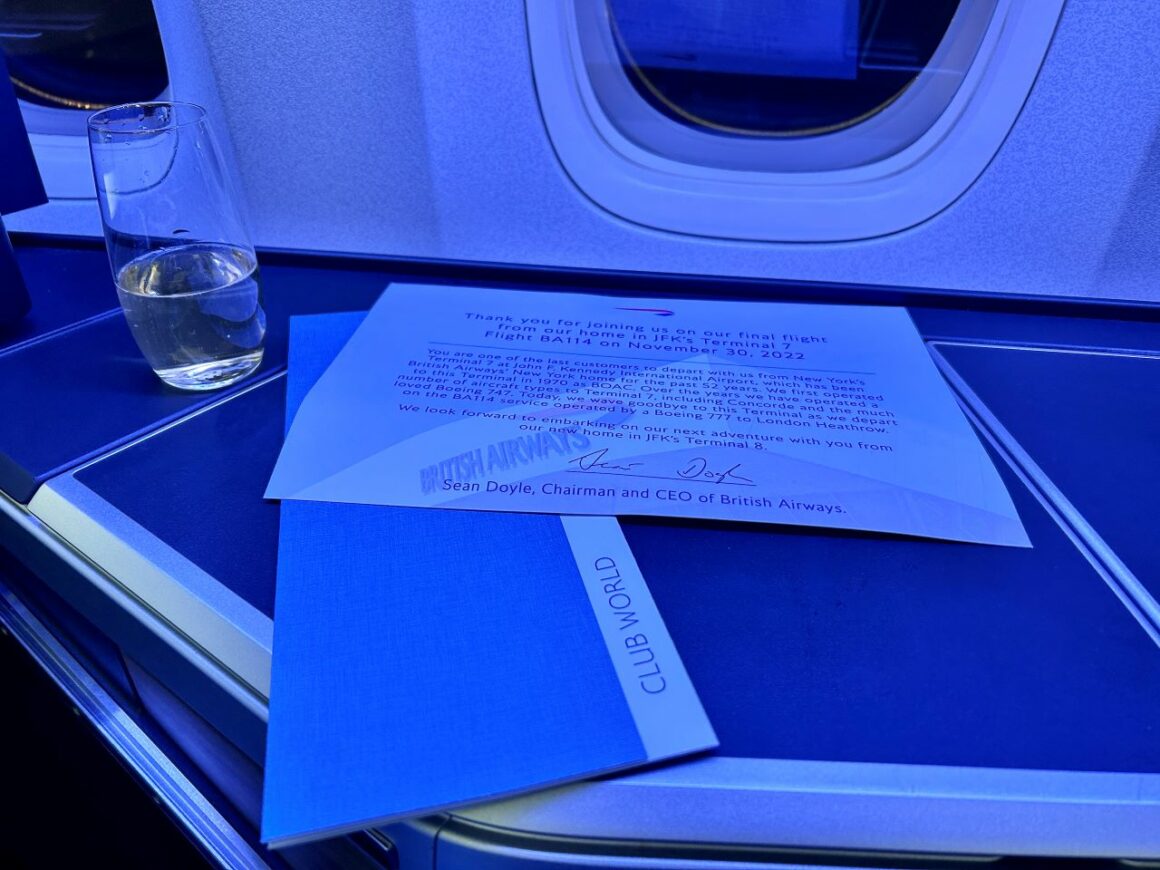 The cabin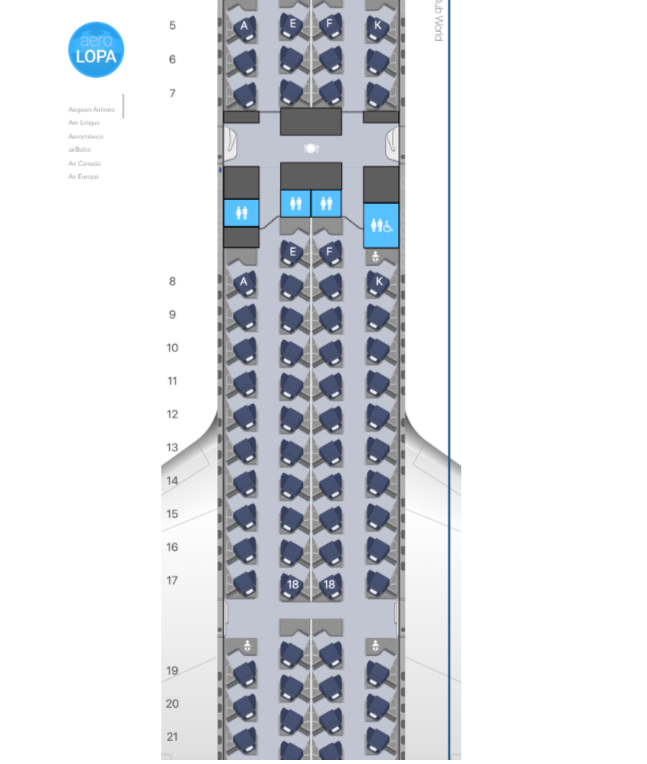 I won't talk much about the seat specifically, as I have reviewed the Club Suite seat on the B777 before. Suffice it to say that I am a fan of the Club Suites. I find them very comfortable for sleeping being not too firm. I also love the amount of storage and the high-definition screen.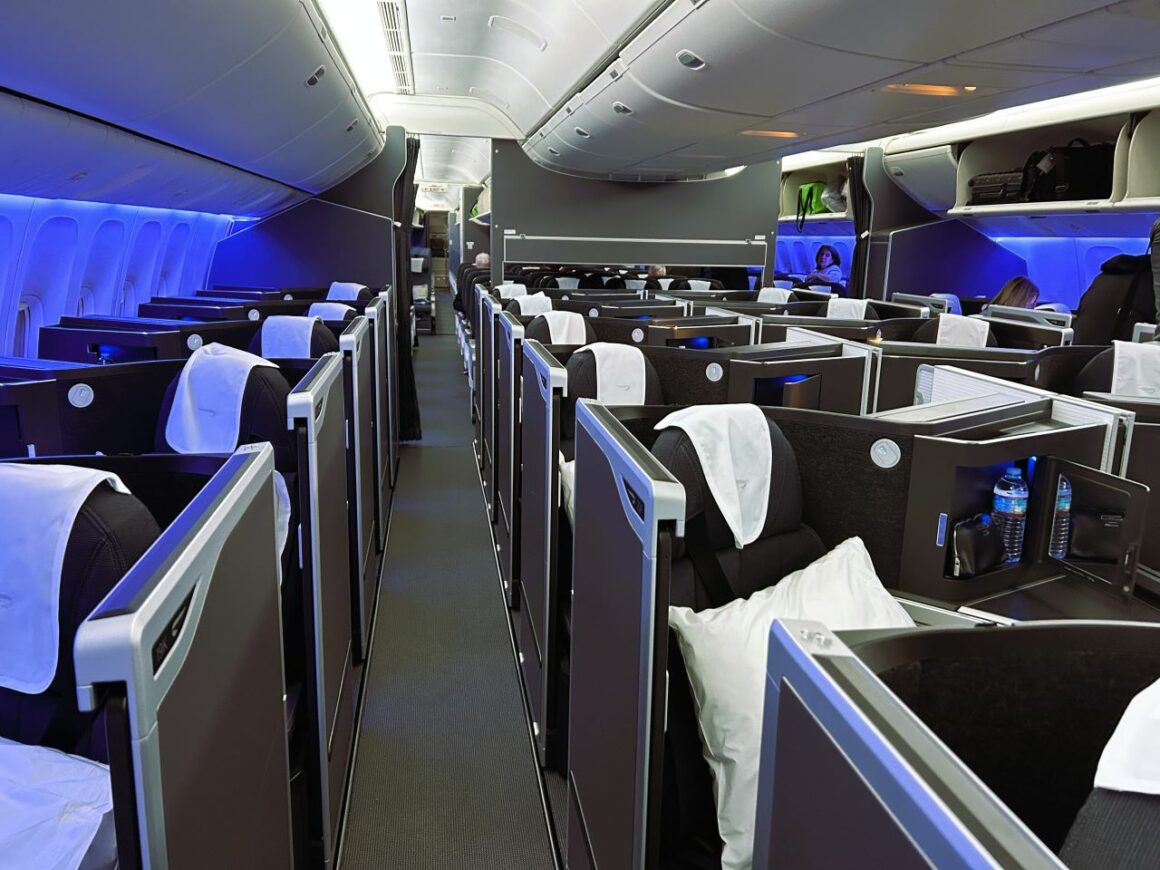 However, I thought it worth mentioning this specific layout because it is huge, massive! It has an unbelievable 72 seats spread over three cabins. The photo above is of the back cabin, which is the second smallest. This is probably my pick of all the cabins as you can be in the middle of this one and not be bothered by World Traveller Plus behind or, like the first cabin, which is smaller, be close to the toilets and galley. You also have a separate team serving you in this cabin.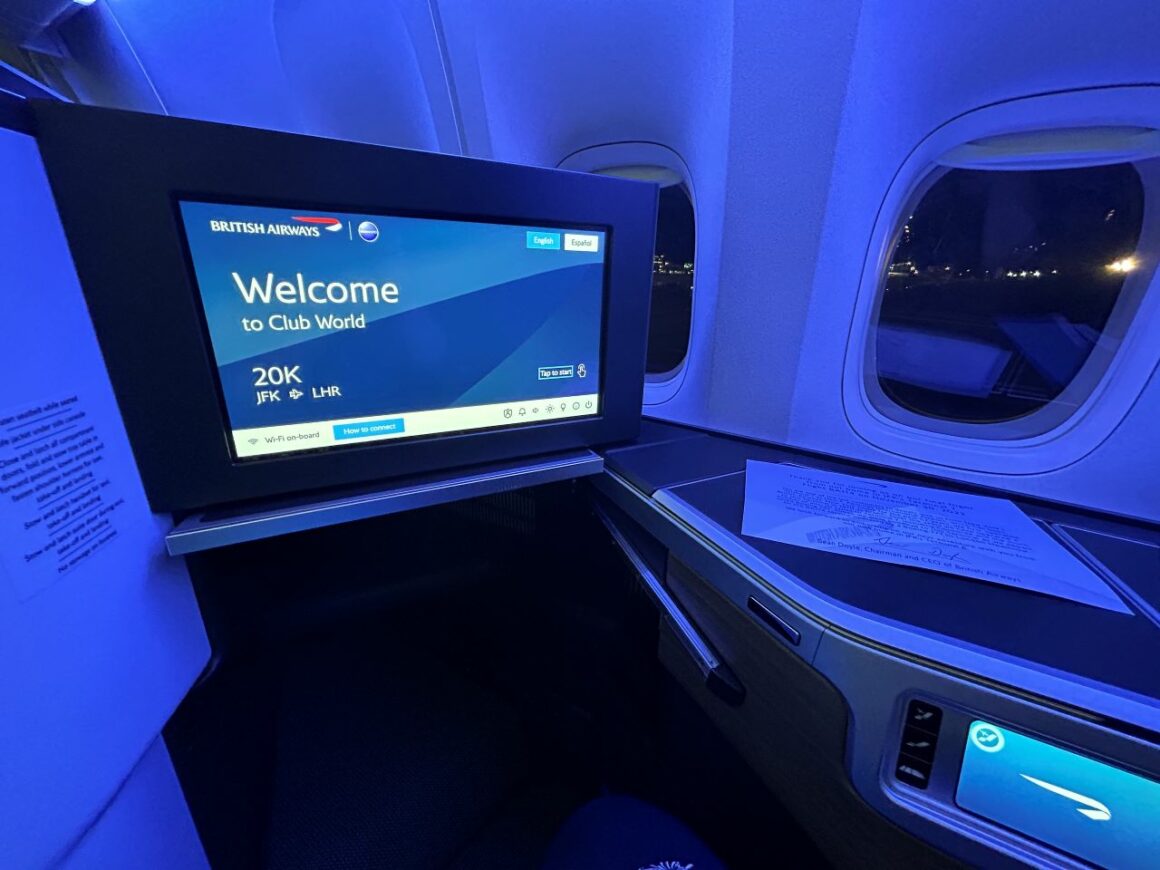 I was in seat 20k. When I first saw it I thought I'd been put in World Traveller Plus. I would definitely choose this area of the aircraft again in this configuration. Service was pretty efficient, and there was no noise from anywhere outside the cabin making it great for sleeping., Being a smaller cabin, there was also less noise and movement from within the cabin itself.
Food and drink
If I were not doing a review, I would have gone for the quick service, but since we had flown out on American Airlines and I was yet to try the improved Club World meal service, I thought I would go for the full Monty.
Here are the cocktail and wine menus: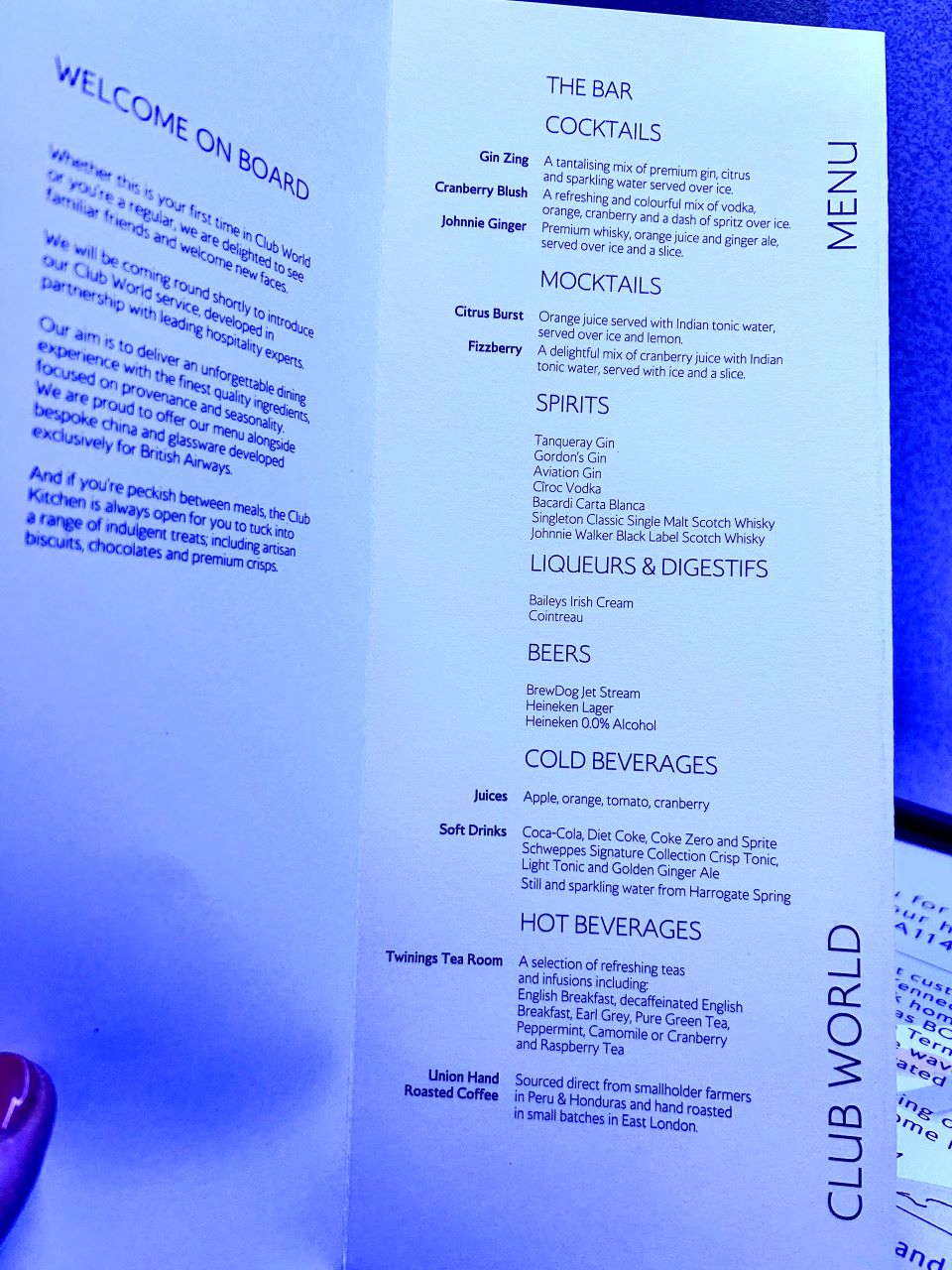 I started with a glass of Besserat de Bellefon Rose champagne which I quite enjoyed thanks to its red fruit notes. And the usual nuts, which I do not enjoy thanks to the big bits of corn that I don't find pleasant.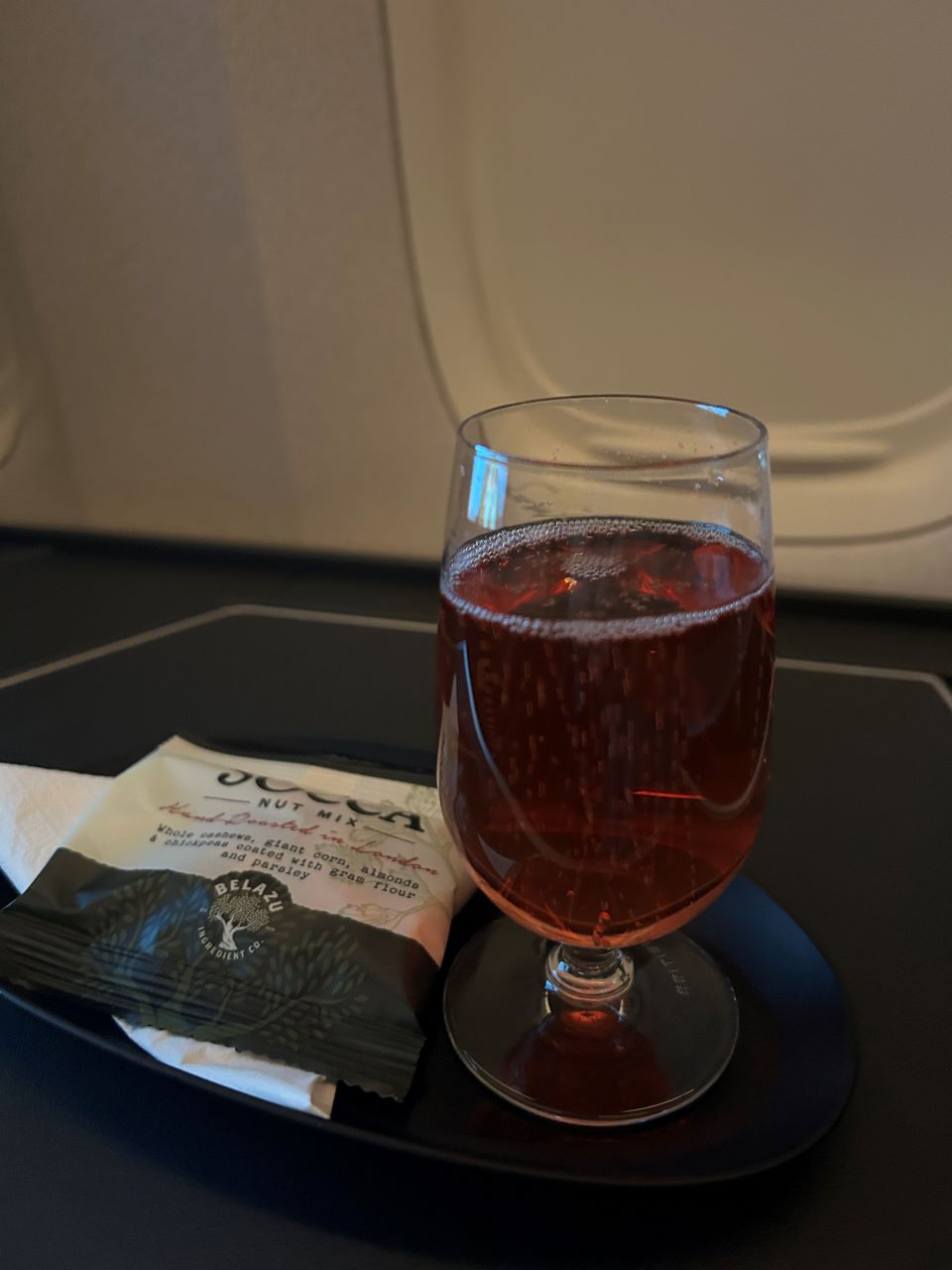 The menu offered an Express option with a choice of starter or dessert and a drink.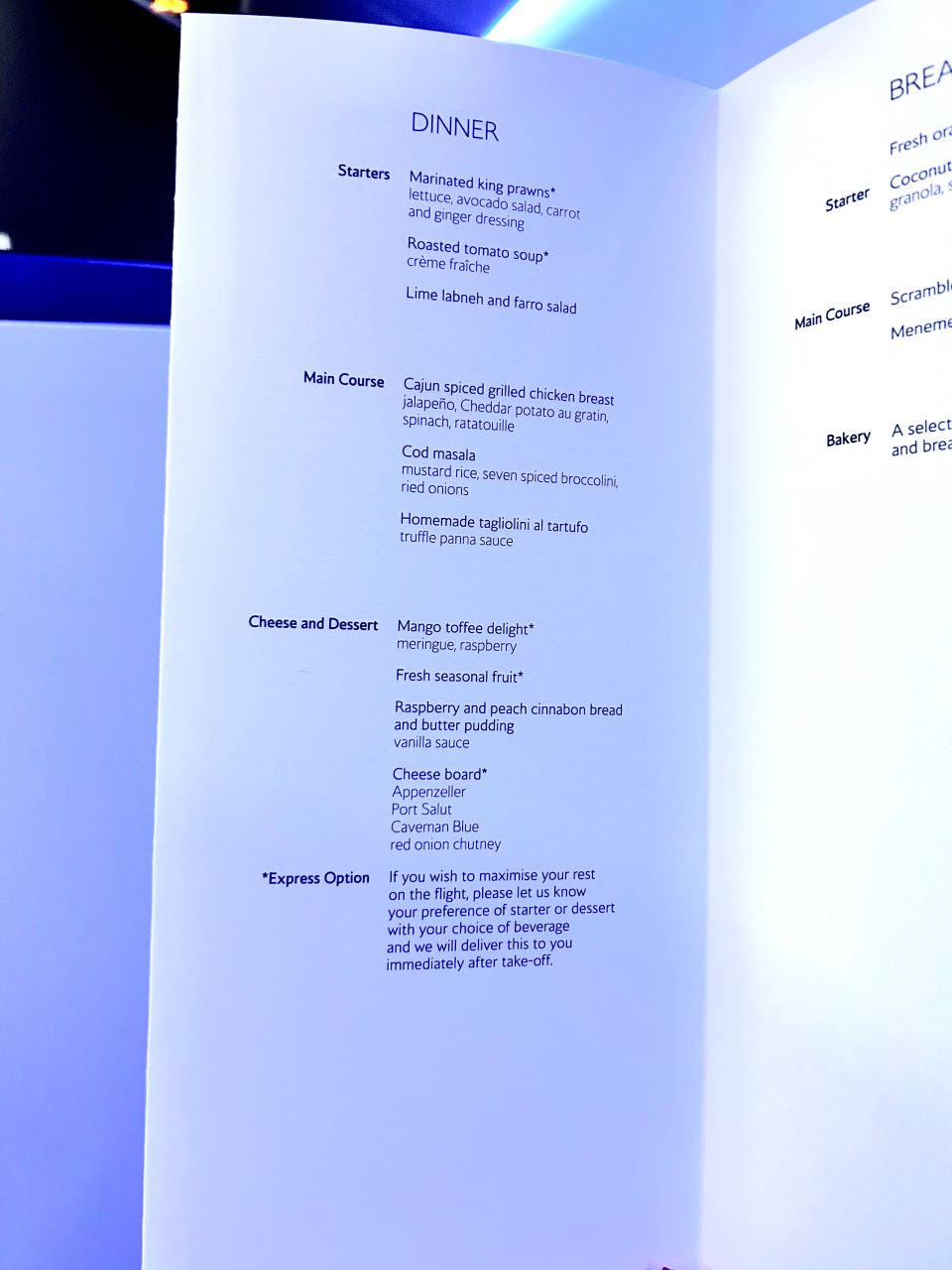 I was pleasantly surprised by the menu overall, as there were several options I thought sounded good. Now pasta and planes usually don't mix that well except when it's a pasta bake, so I thought I would test BA a little and order that since it described it as "homemade" (pretty sure it was made in the catering facility…).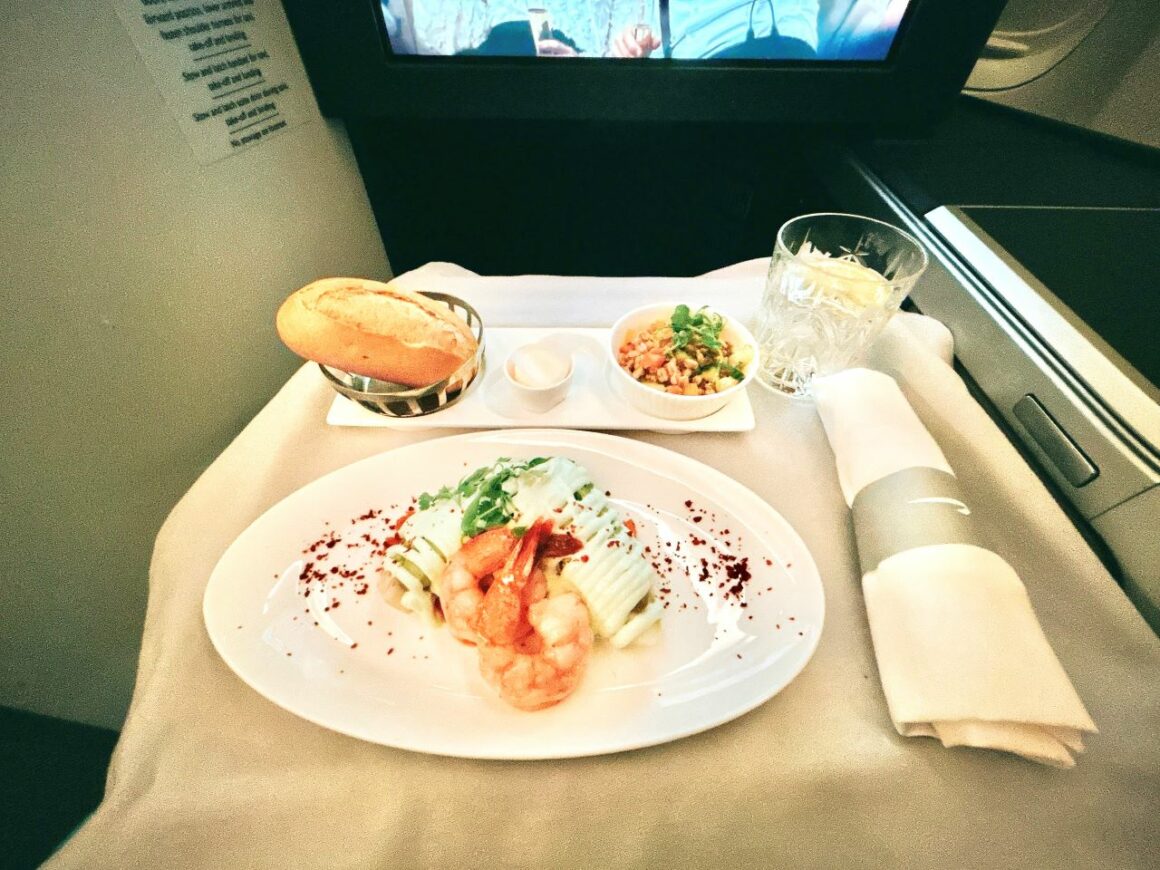 For the starter, I went for the prawns. As well as the starter, the tray came with a petit pain, butter and farro salad which I thought was a fairly generous portion. The prawns were plump and large, with plenty of sauce and large chunks of lettuce hiding under the sauce. It was a humungous improvement from the tiny little starters they were serving on the one-tray service.
Now I have to say I was quite shocked by the pasta! Not only did it have just the right amount of truffle that didn't taste overpowering or fake, the pasta did indeed taste freshly made. It wasn't dry, clumpy or claggy. There was plenty of creamy sauce, and acidic but sweet tomatoes broke up the richness of the sauce.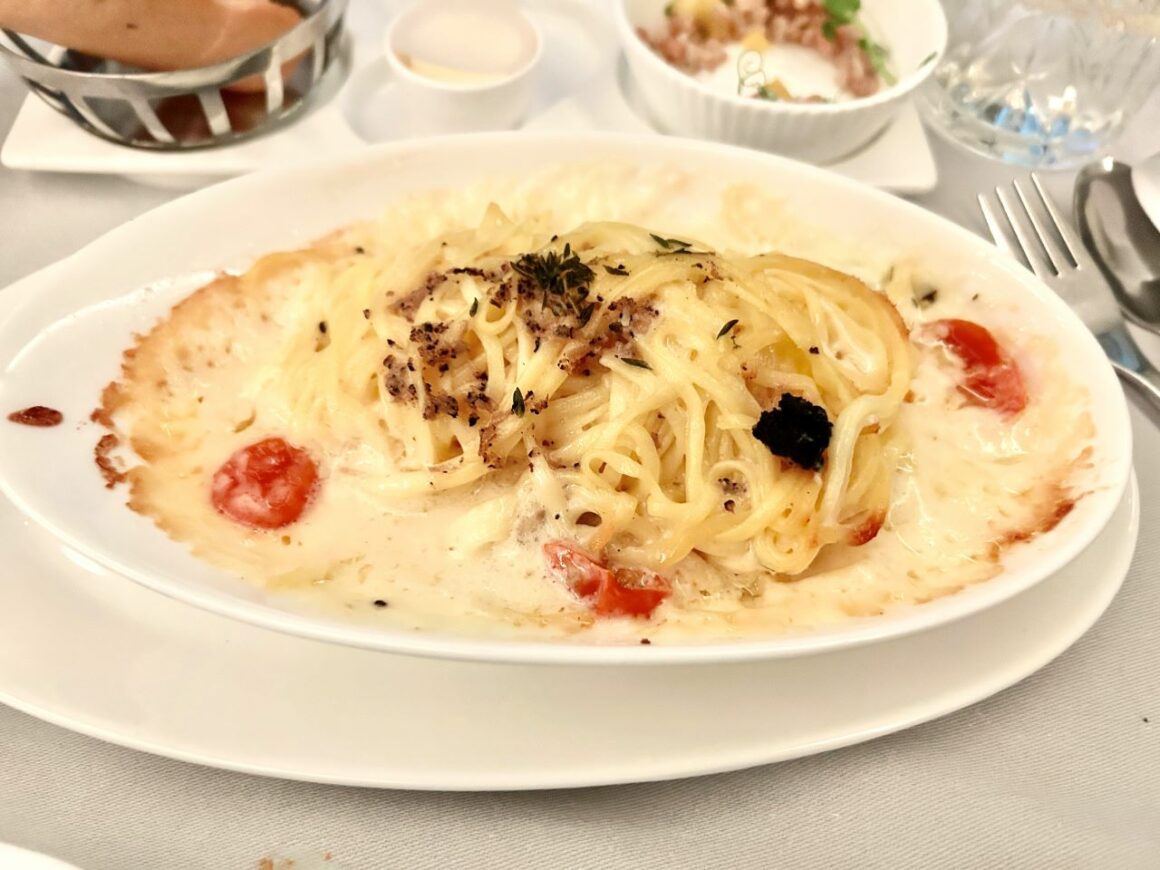 For me, the only slight miss of the service was the dessert though others I spoke to liked it. I love mango, and I love caramel so I thought I'd try that pudding even though it sounded a slightly weird combination.
Well in my opinion, it was indeed a weird combination! It didn't really taste like mango or caramel. However, it was a good consistency, presented well, and the Italian meringue was the perfect consistency.
Here is the breakfast menu: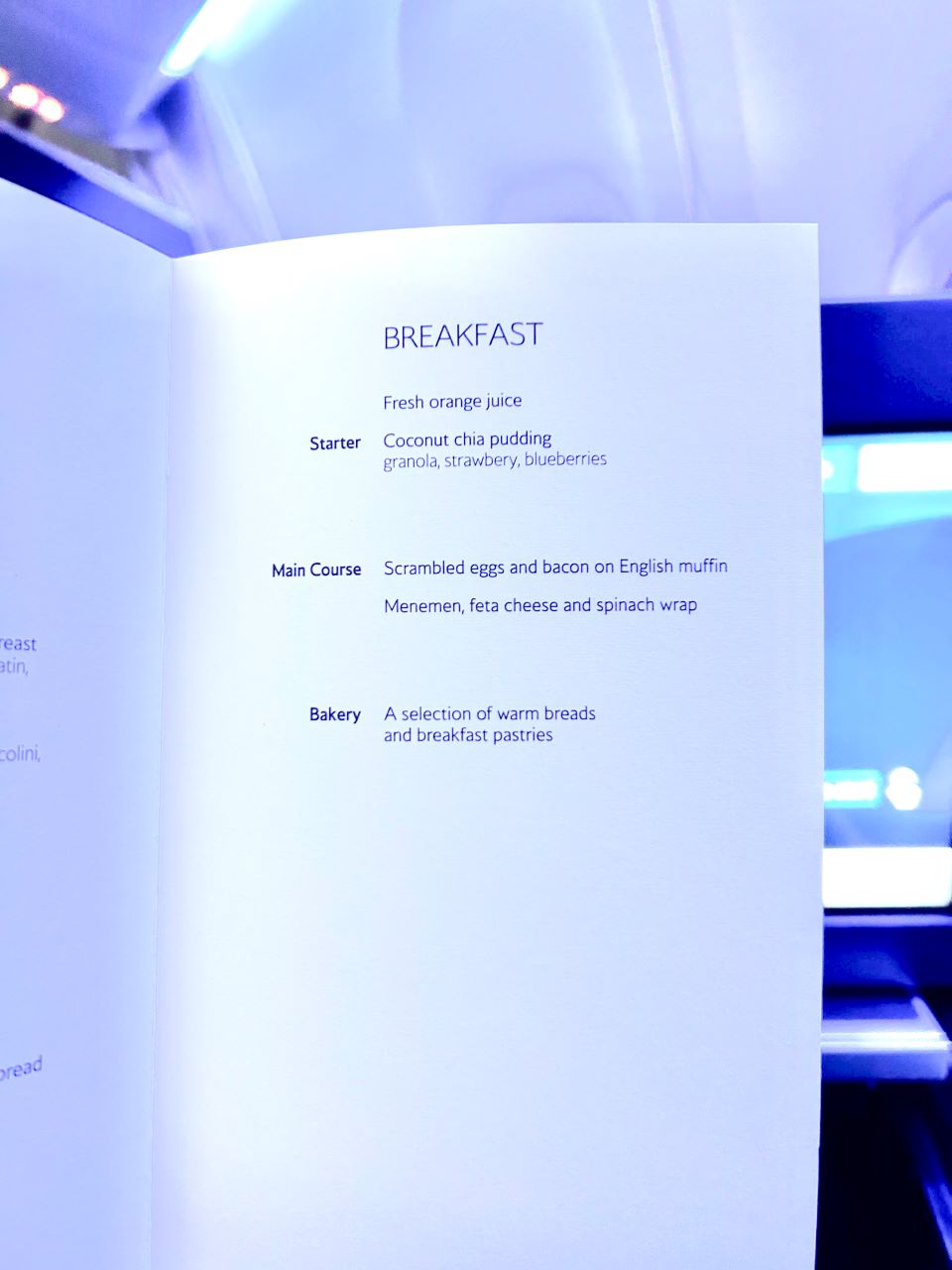 I didn't have room for breakfast, and instead I went to try out the T5 Concorde Breakfast room, which I will be writing about tomorrow as well as what else you expect arriving first class into Heathrow.
I think they should have spelled out what Menemen is on the menu though. I'd regard myself as pretty well-versed on food dishes, and I have never heard of it. I'm pretty sure either very few people ordered it, or lots of people had to ask the crew what it was!
Entertainment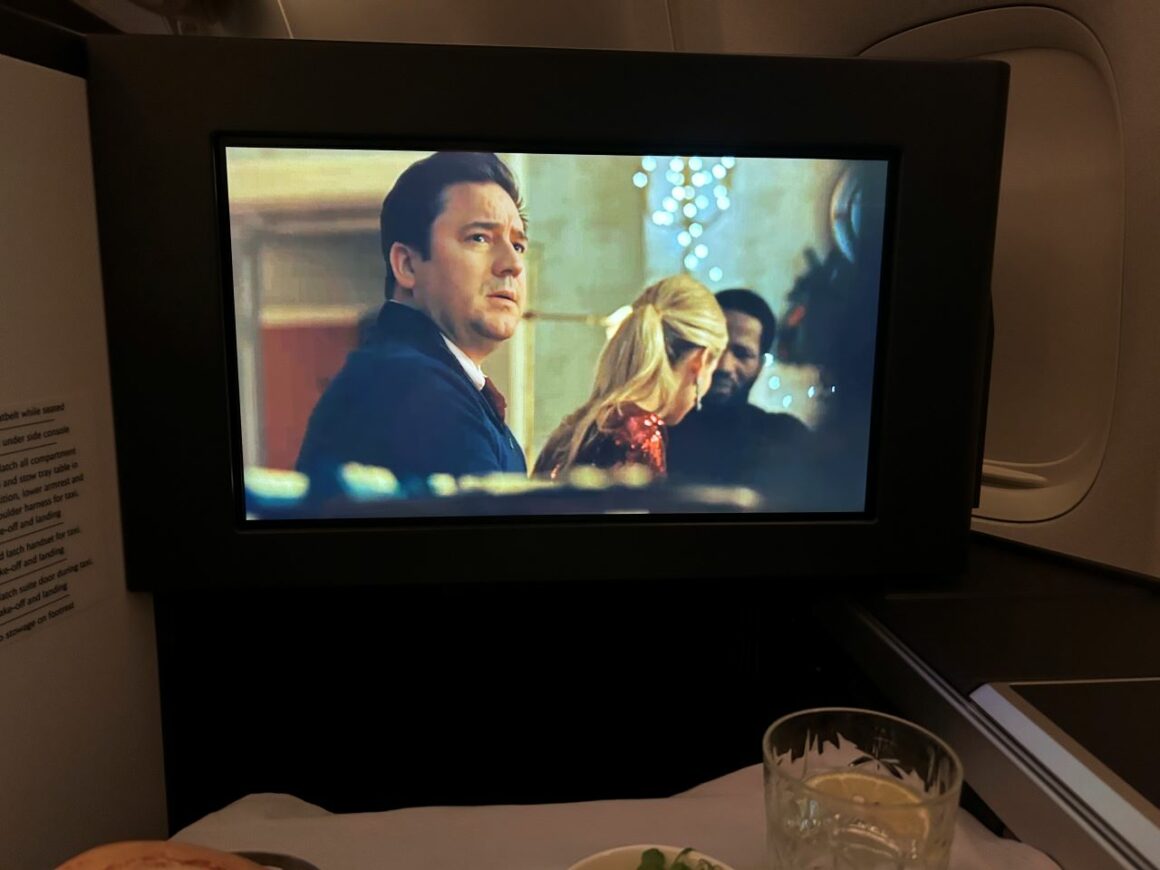 The aircraft had various wifi packages available for purchase, but I just went with the messaging package which worked fine as long as you didn't try to send pictures (they were very slow to upload).
The TV screen was large and had good definition. There were even some new films that I had not seen despite all my recent long-haul travel. All I can say is that if you are given the opportunity to see Silent Night – don't. While it was well-acted and an interesting exploration of how people may tackle a catastrophic event, it was one of the most depressing films I have ever watched.
Conclusion
This was a massive improvement on the one tray service with plenty of good quality choices and much larger portions of starter and dessert.
It was the first time I have been in this back cabin of the B777, and I would choose this location again due to the service and the quiet of the location.