Today's review is by Howard who also did this interesting review on BA's A350 Club Suite to Washington.
Howard travelled to Singapore and then remained in transit to fly back to Heathrow again.
Check-in, lounge and boarding
24 August arrived for 11:25 am flight from Terminal 2 to Singapore, with 15 hours in transit and return. T2 busier than my DC trip a month ago from T5. One lounge is open (Lufthansa) but the Senator section is still closed. It was not busy.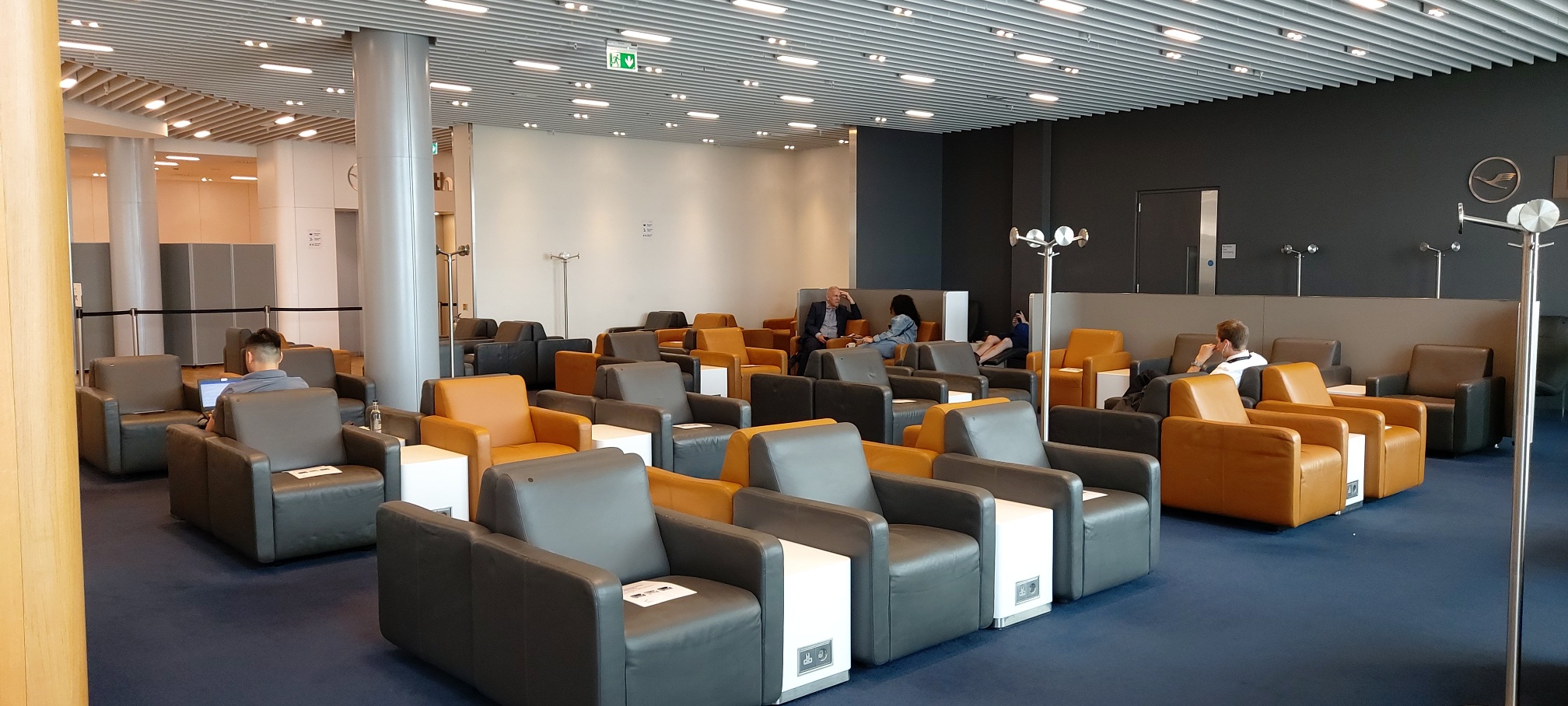 The buffet was closed but a limited selection of breakfast items were available to order from behind a barrier.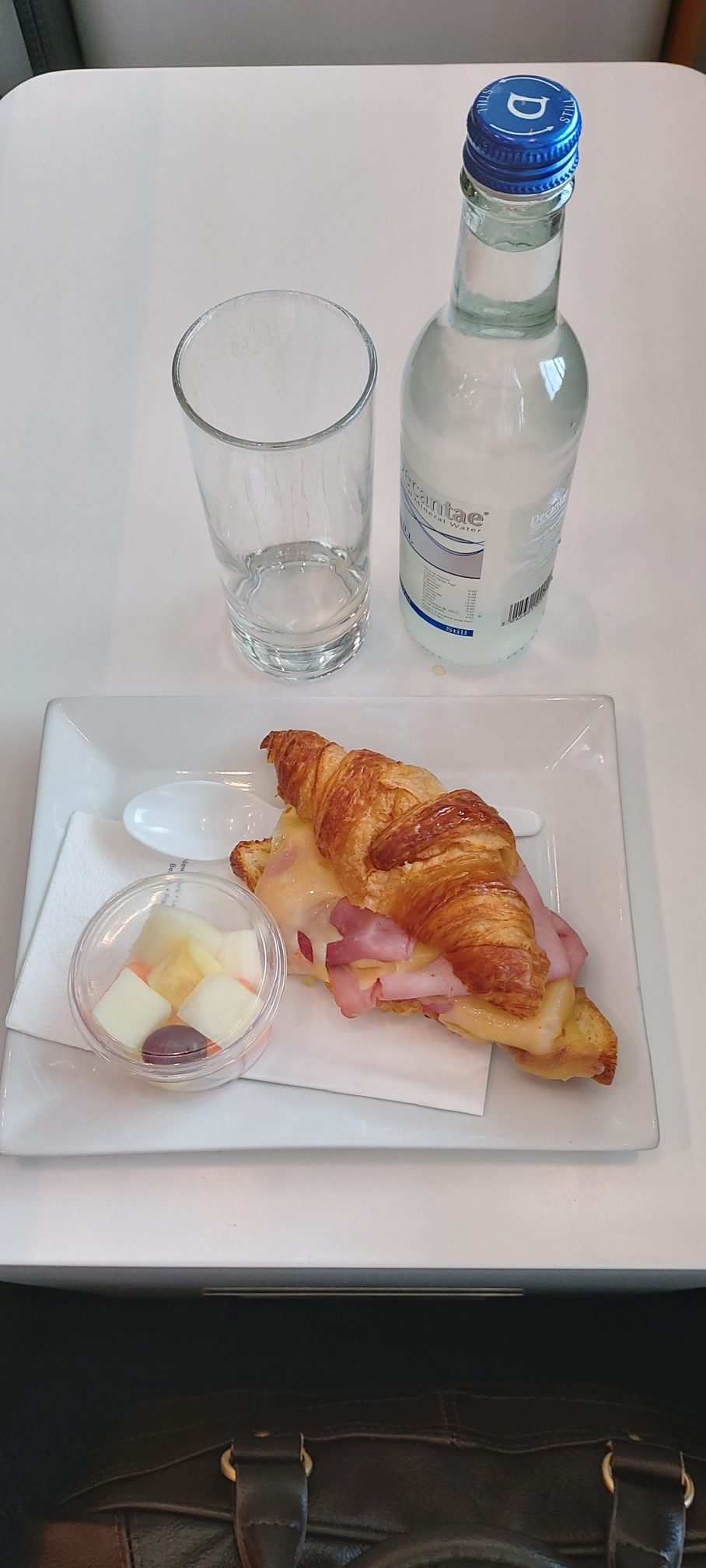 Quite a few shops were open on my way to the satellite terminal. On arrival at the gate my temperature was taken. I did not have to fill any forms in, being a transit passenger. Changi airport allows transit passengers flying with SIA or Scoot (SIA off-shoot). No other airlines are allowed transit passengers. On-board transit passengers were seated away from flyers entering Singapore. No problem in business class as I was only passenger on the A350.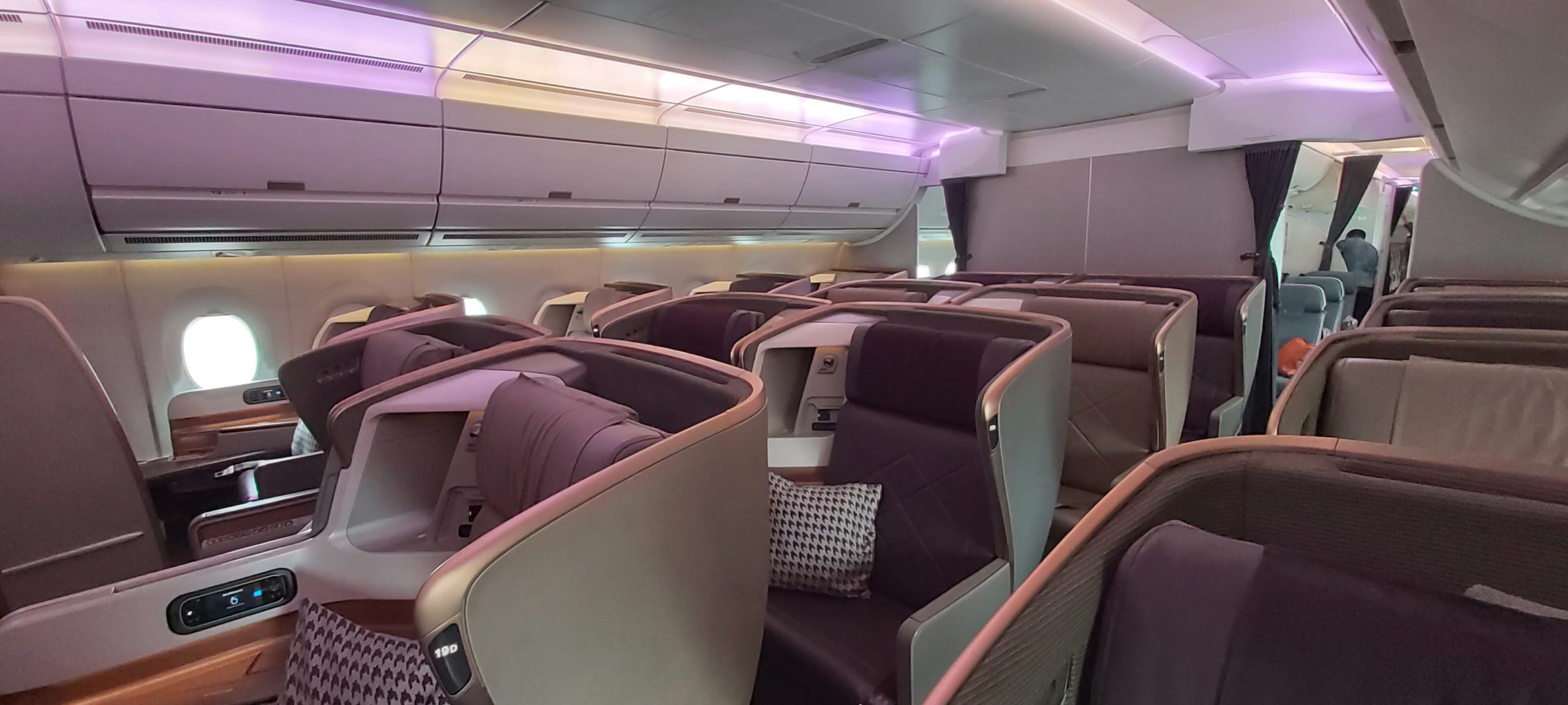 My seat was 19A in the rear business section – a bulkhead seat. A wise choice….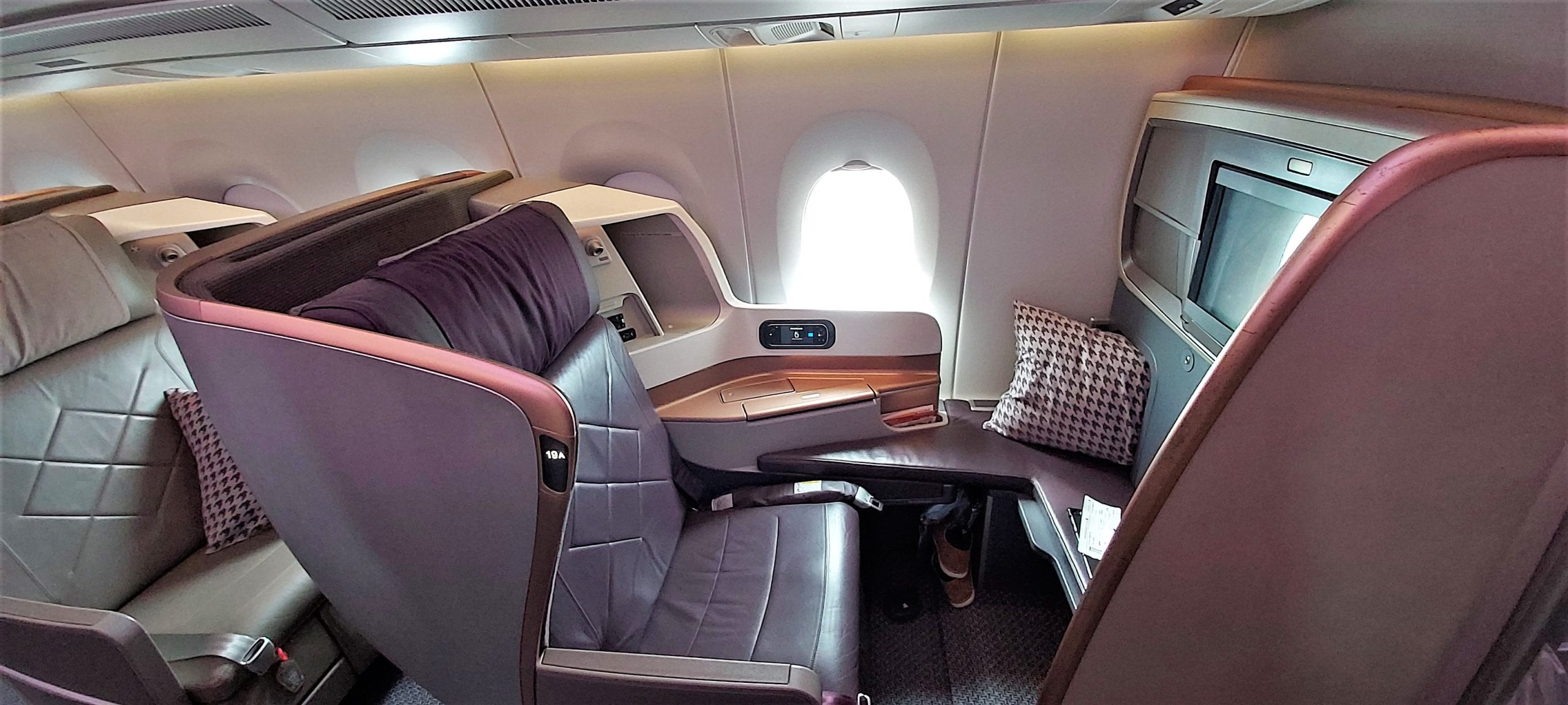 Food and beverage service was good. 3 choices of hot food and Laurent Perrier champagne. The herb-crusted chicken dish with pasta and such was very filling – so much so I did not have breakfast prior to landing some 13 hours later.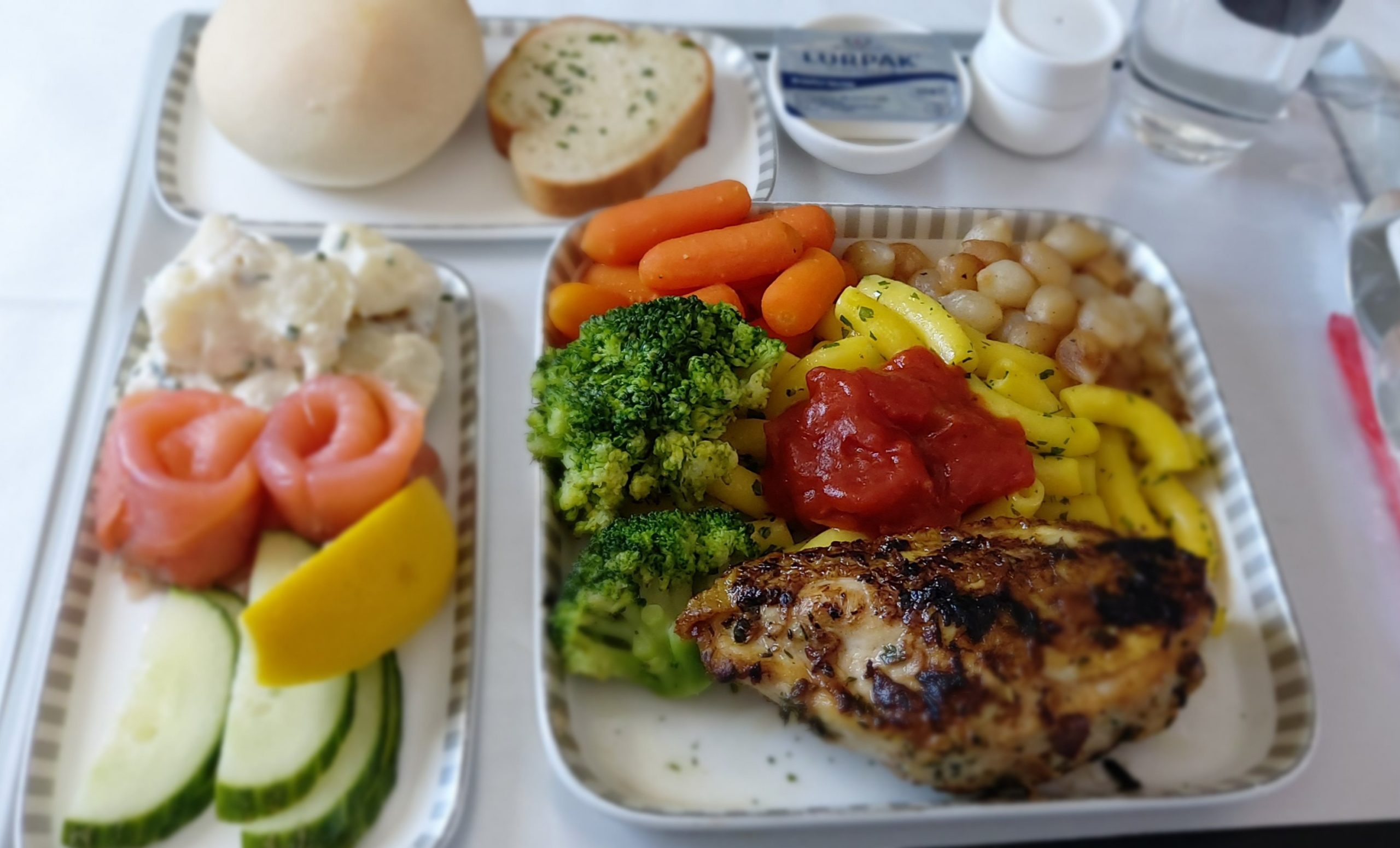 Staff were amazing and helpful.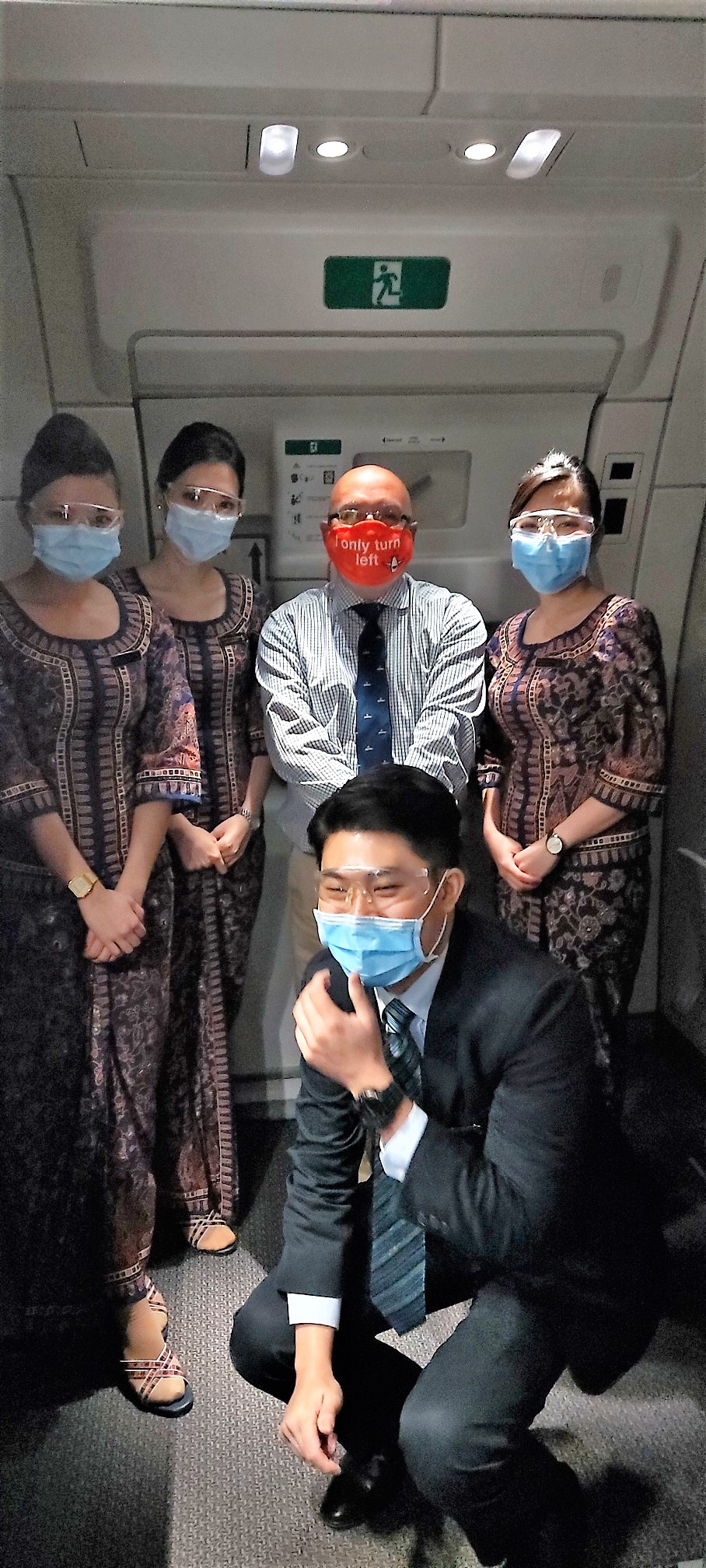 The seat folds back to reveal a flat bed.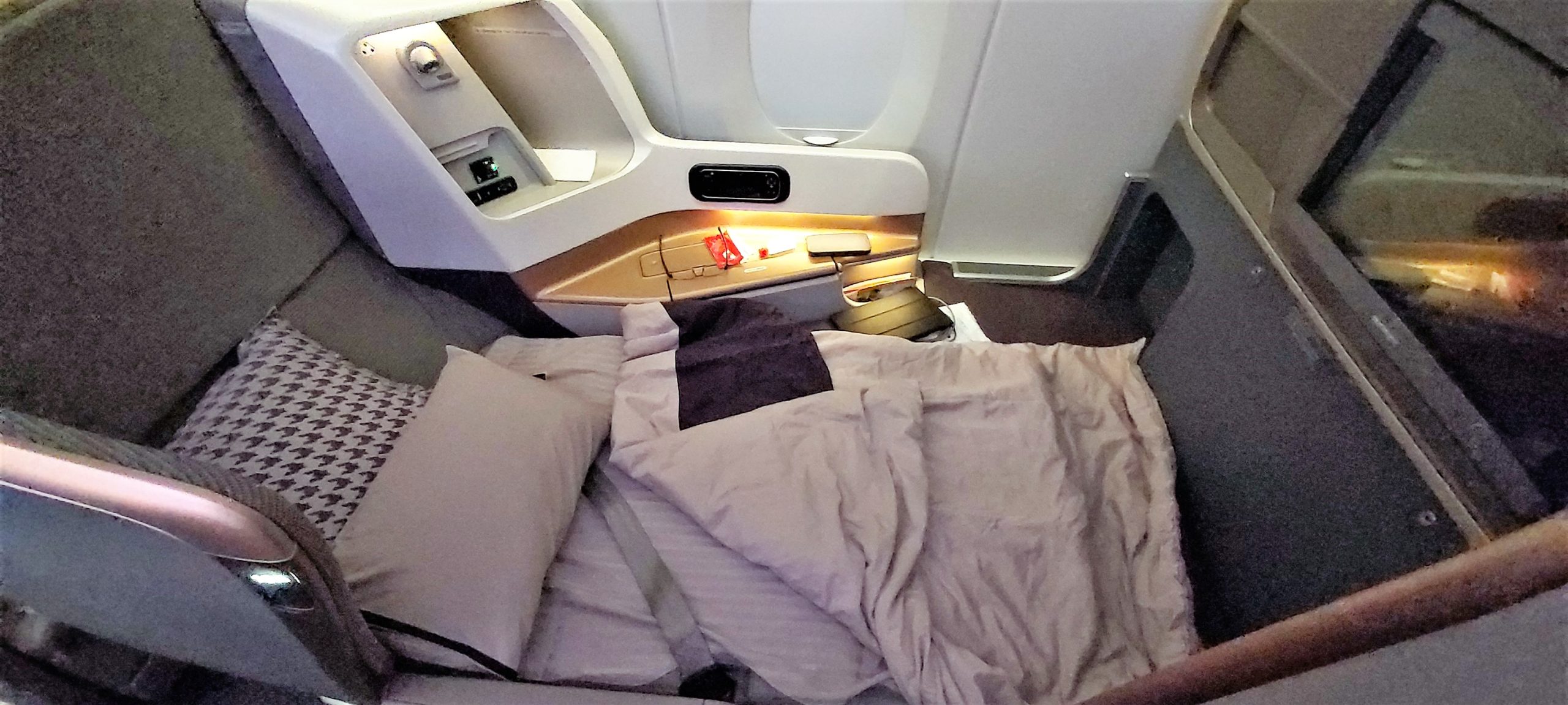 Care kits are given out to help keep safe. Toilets are cleaned/checked after each visit.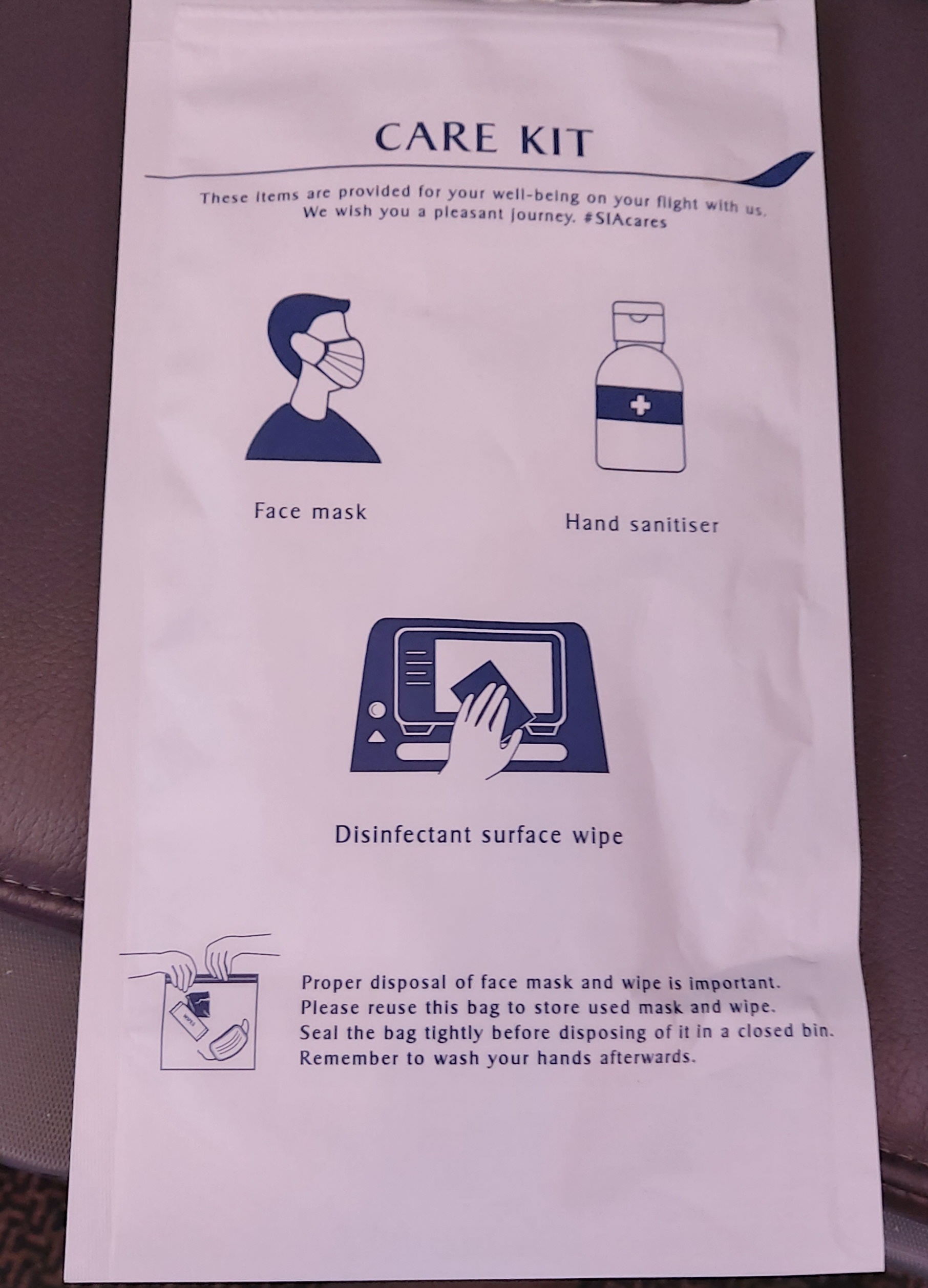 Landing slightly early at 0700 next day (25 August) passengers were disembarked in two groups. People going into Singapore were taken off first. I was given a green wristband to denote I was a transit passenger. On leaving the plane with a security escort I was whisked to T1 transit hotel, Aerotel.
Check-in took place after I filled in an electronic form and had temp taken. The rate for 15 hours includes 2 meals.
Room 10 was fine but note no windows…so during my layover I didn't see any daylight.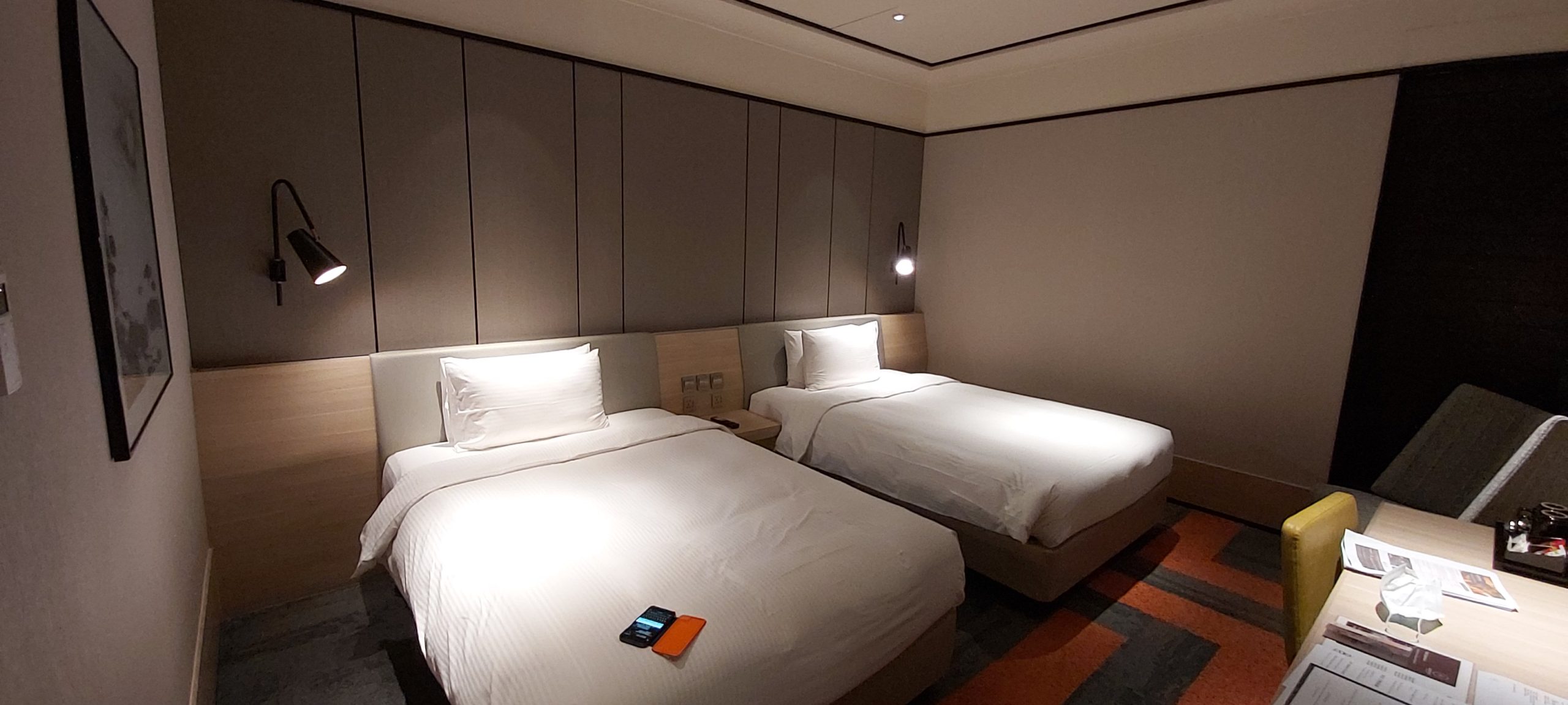 I ordered breakfast but it was a surprise! Scrambled egg, 2 veal sausages and underneath bright red ham. The "sliced fresh fruits" were just 2 orange segments. It was pretty vile. I didn't bother taking my second meal after that.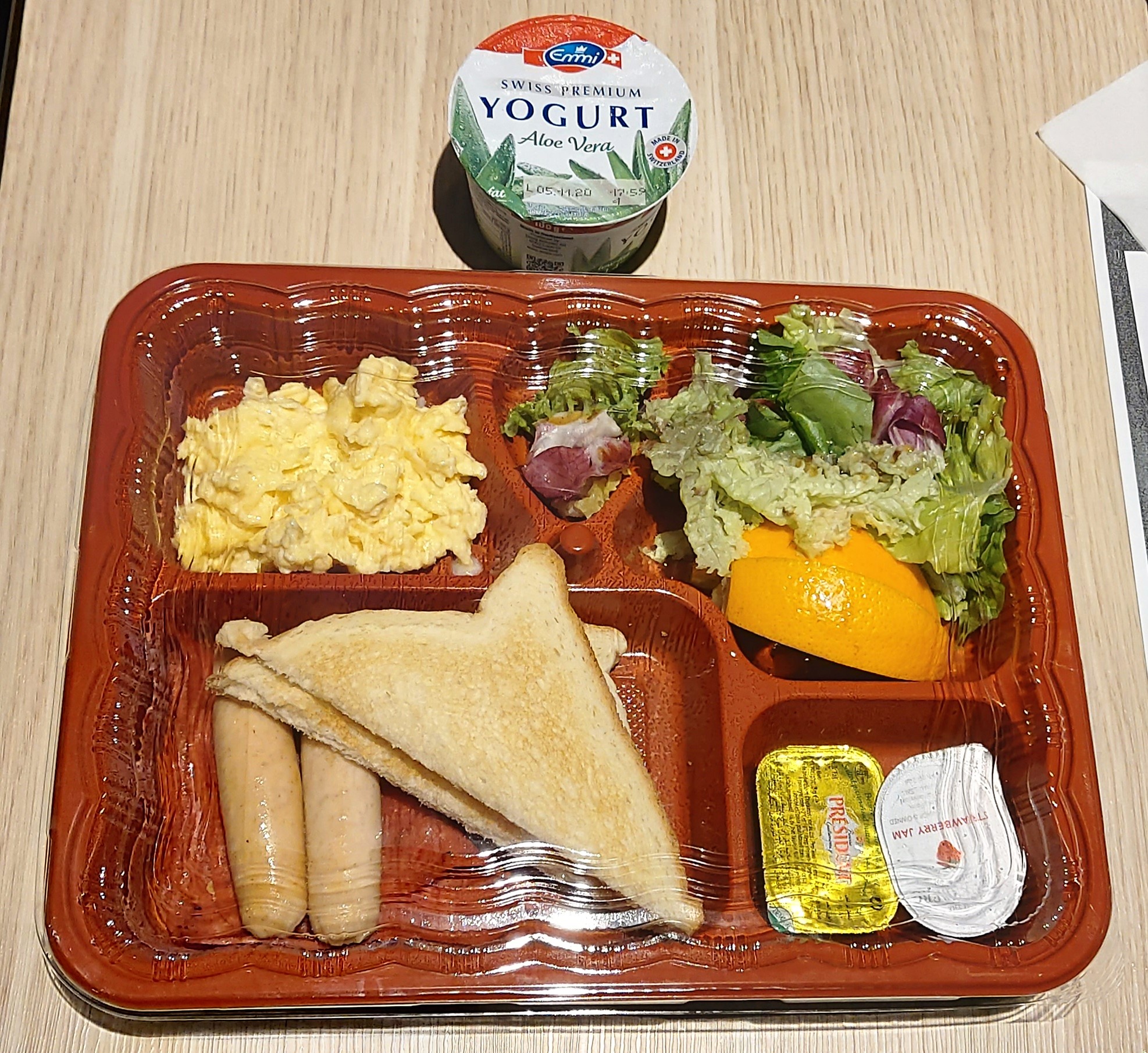 Slept most of the day (staying on UK time) and had a shower before being collected by an escort for journey back to the transit area prior to departure at 1130. No buggy available so had a 25-minute walk from T1 to T3. Transit passengers are not allowed to visit any shops, though ordering duty goods to be delivered to the gate is possible on-line.
On arrival at the transit holding area I was checked and left to find a space. There is a separate business area but not much on offer. Drinks and a few crackers and biscuits.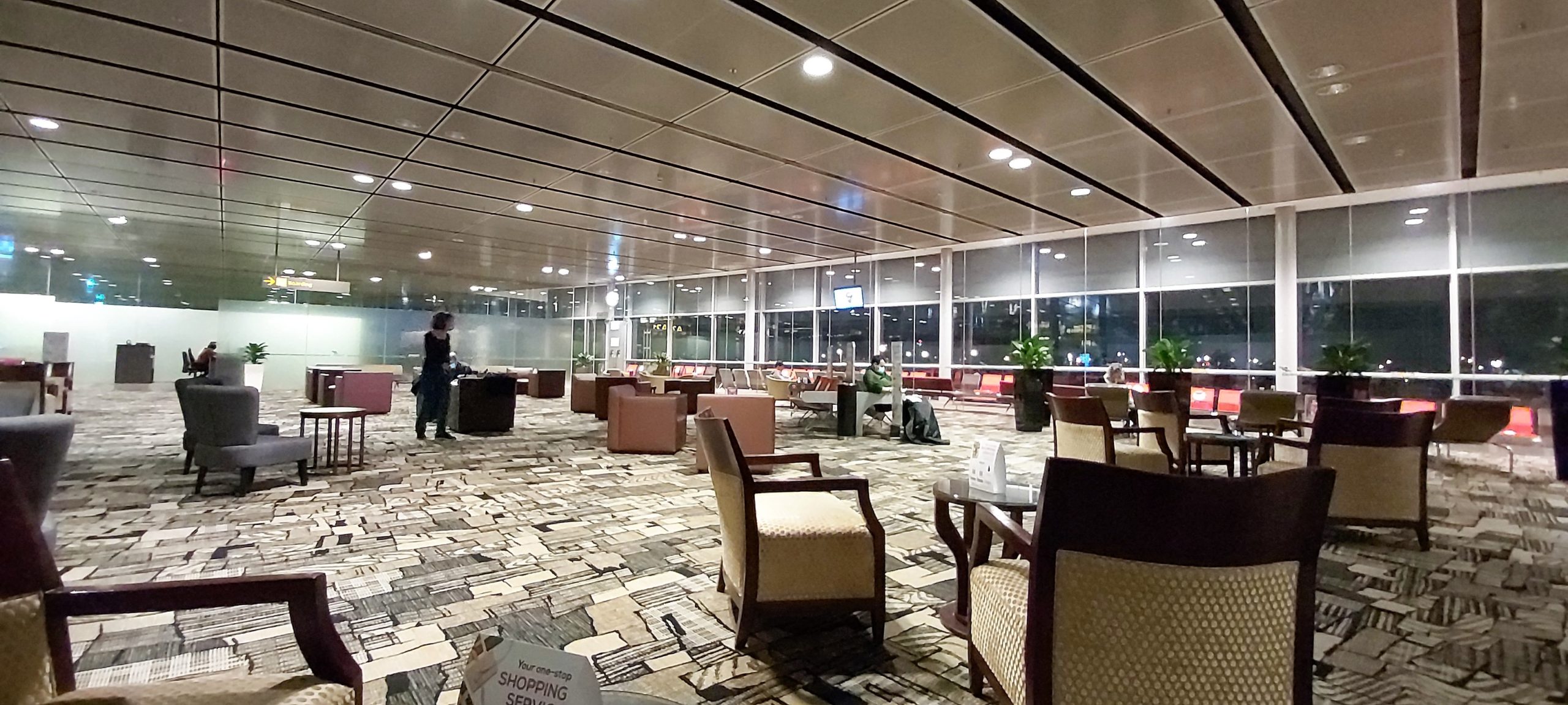 My flight was called and we made a short train journey to the gate, under escort. Through security and then embarked. My sear this time was 22K…a standard business pod. Not too good. I'm only 5ft 5" or so. When the bed was made up I had to lay a little sideways to get my feet into the foot tunnel. Not much room for wiggling. Not a patch on BA's A350 configuration.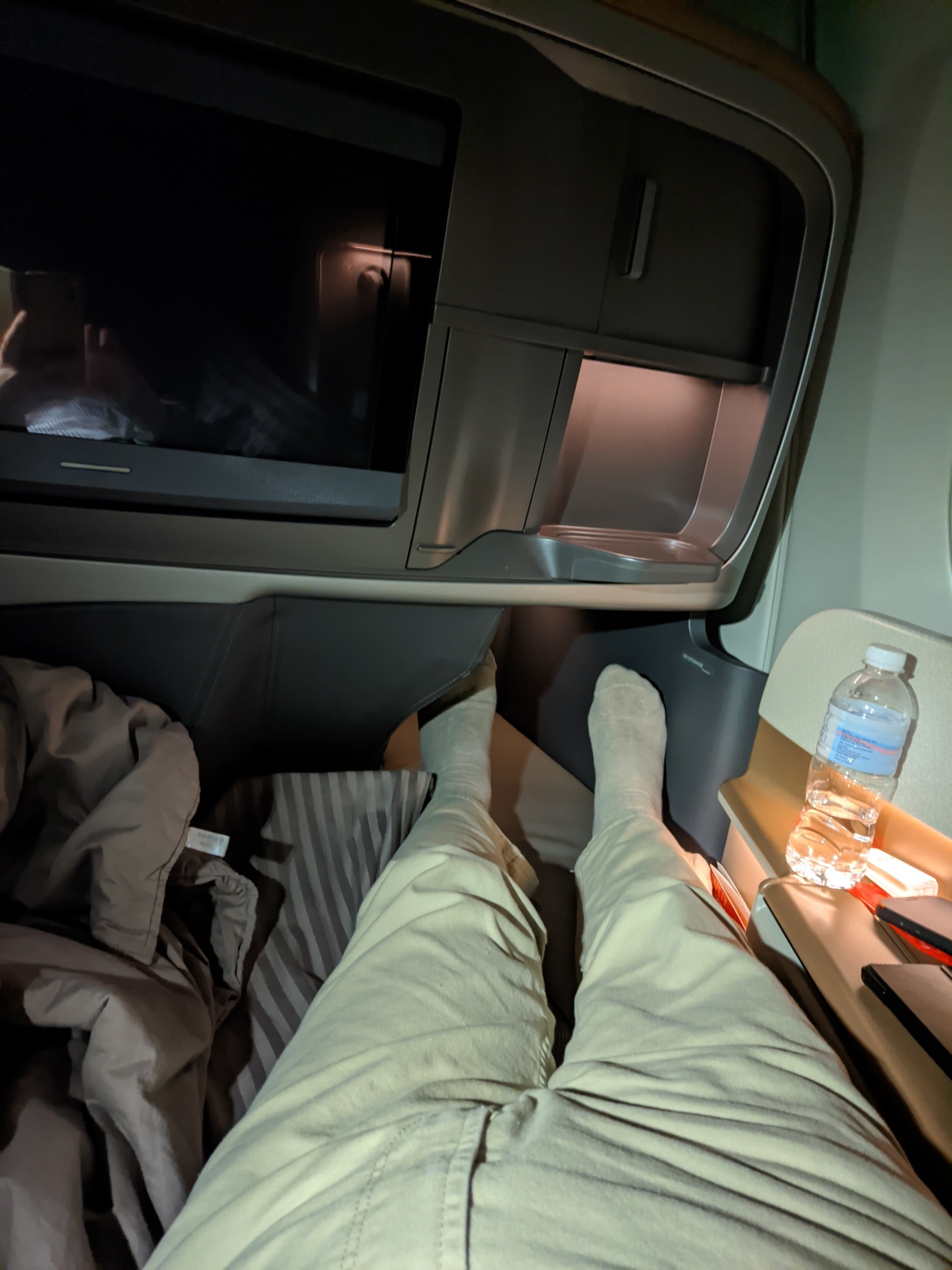 Breakfast was served and I chose the lovely Singapore Carrot Cake option. Very tasty. No carrots but radish, egg and prawns.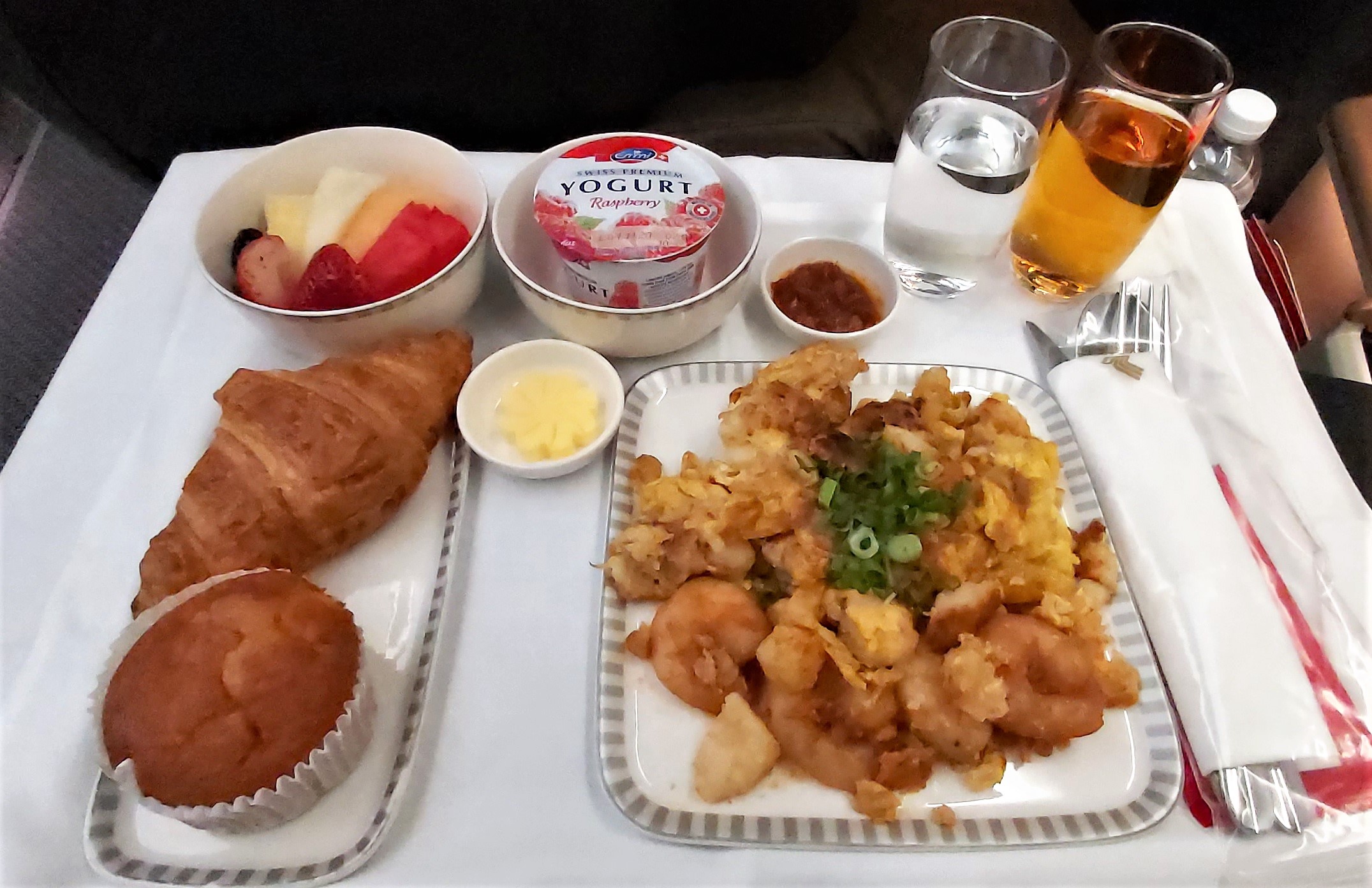 Upon landing, we disembarked as one bunch. At immigration, the e-gates were open for relevant travellers. I did not need to show my pre-landing on-line form filled out 48 hours earlier.
To sum up, it was a nice flight with brilliant service on-board and on the ground in Heathrow and Singapore. J would just advise grabbing a bulkhead seat if you are a taller person.
You can read my reviews of Singapore Airlines business class here.