Check in and location

The Sofitel is connected directly to the Gatwick North Terminal and is a bit less of a walk than the Hilton at the South Terminal. The connecting walkway is near the transit station to the South Terminal, so you could easily stay here for a flight from the South terminal.
As it was around 9pm when we arrived, reception was pretty quiet. We were greeted in the usual Sofitel way with Bonjour, which I always find slightly pretentious given the surroundings at Gatwick. They seemed to take quite a while to find the reservation, which I have had at Sofitel quite frequently, no matter how I book. The atrium reception area is a nice space and it felt much less crowded than checking in at the Hilton for example.
As I no longer have status in Sofitel, we were in the Classic room that I had booked originally. This cost £117 but I did get 15% cashback through Quidco. If you are interested in the Club lounge at the Sofitel, I would recommend it based on past experience. The staff were always helpful and they was a decent selection of food and drinks in the evening. It was also nowhere near as crowded as the Hilton lounge, thankfully!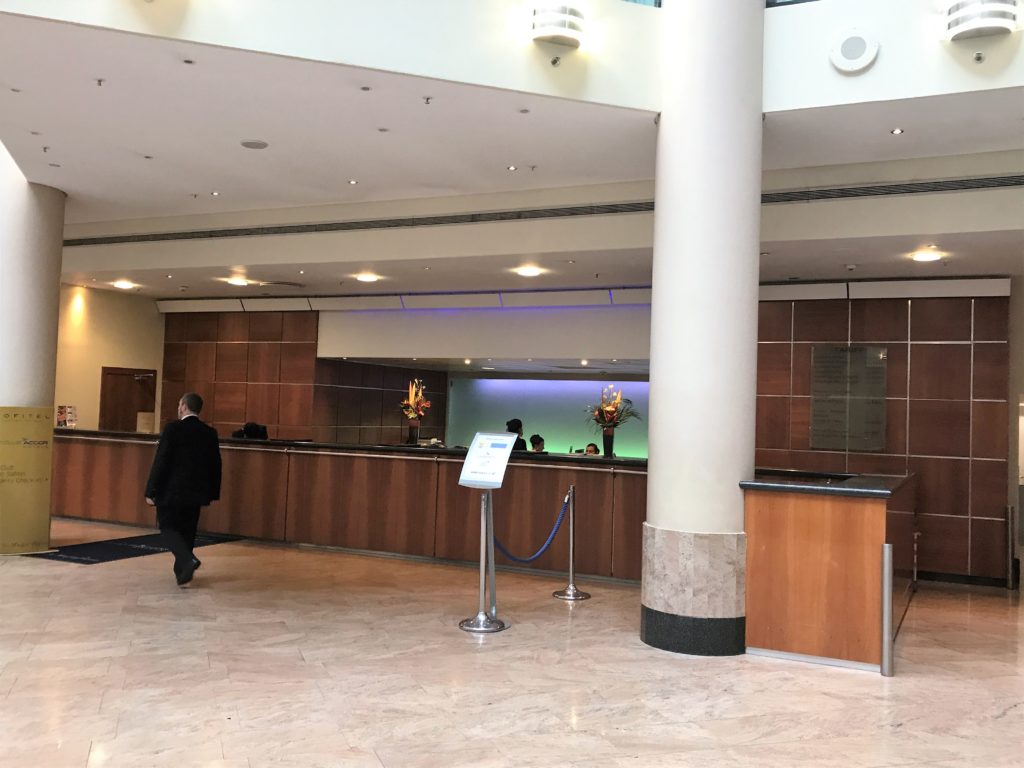 Room
I should warn you now, if you have stayed at the Sofitel at Heathrow, you are going to be very disappointed by the Sofitel Gatwick. The hotel is definitely showing its age and the rooms are dated. The 1990s would like its decor back! At least the room was not such a trek from reception, unlike the Hilton. (review here)
In the room was a mini fridge that was empty apart from 2 bottles of water. I always appreciate getting free water in a hotel. There was a tea tray with basic tea and coffee facilities.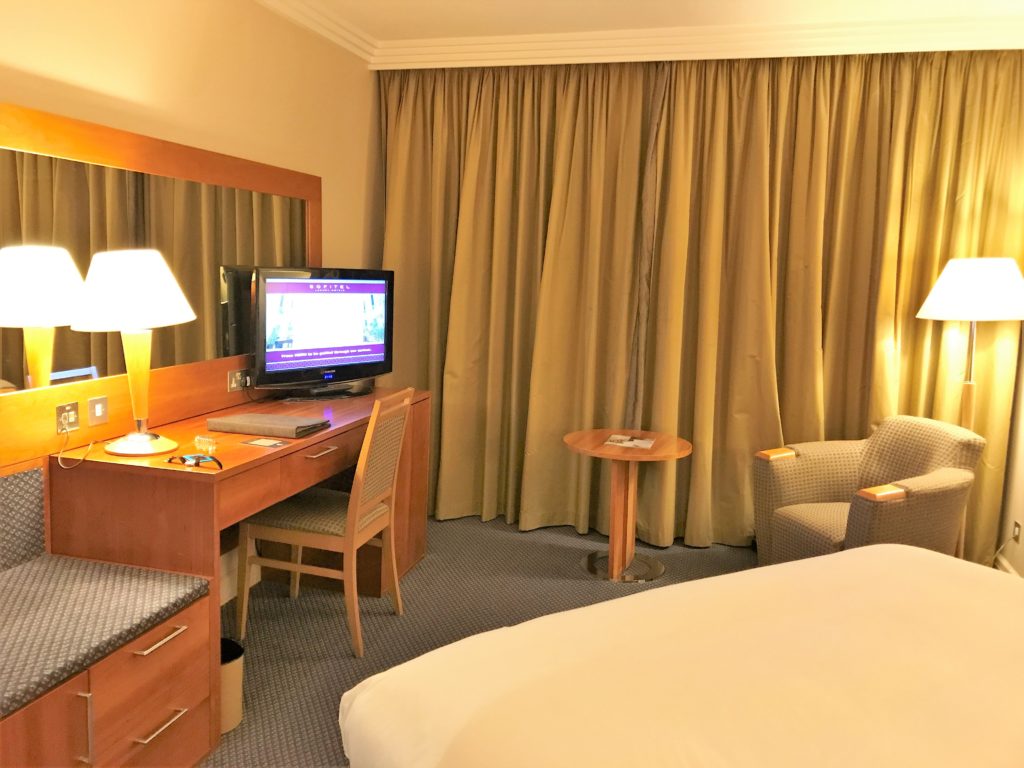 The TV was not particularly large but had a small selection of Freeview channels. The Queen bed felt very small if you are used to a king size, although I have to say it was extremely comfortable. The mattress was just the right level of softness and the pillows were very soft but supportive. Other than the Sofitel at Heathrow, this is the best airport bed I have slept in. Unfortunately I didn't get a great night's sleep. We were facing towards the airport and the noise of the aircraft kept me awake. Having stayed here before, it seems to depend on what side you are on. I don't remember having the same issue before.
There was a decent hairdryer and at least there was a socket by a mirror, unlike most hotels. Unfortunately there was no socket by the bedside which is particularly annoying when you have an early morning flight and want to charge your phone and use its alarm. Although it does guarantee you will wake up, as you have to leap out of bed to silence it rather than sleepily hitting snooze!
Bathroom

The bathroom was reasonably modern and clean. There was a shaving/magnifying mirror which was good, although it wasn't lit. The toiletries provided were ESPA which are great quality and one of my favourite hotel toiletry brands. They have a refreshing Bergamot smell which I love, definitely worth liberating! The shower was an American style one but was powerful enough to wake me up a bit at 5am! I would, however, have preferred a stand alone shower rather than climbing in the bath. The towels were also a reasonable quality for an airport hotel.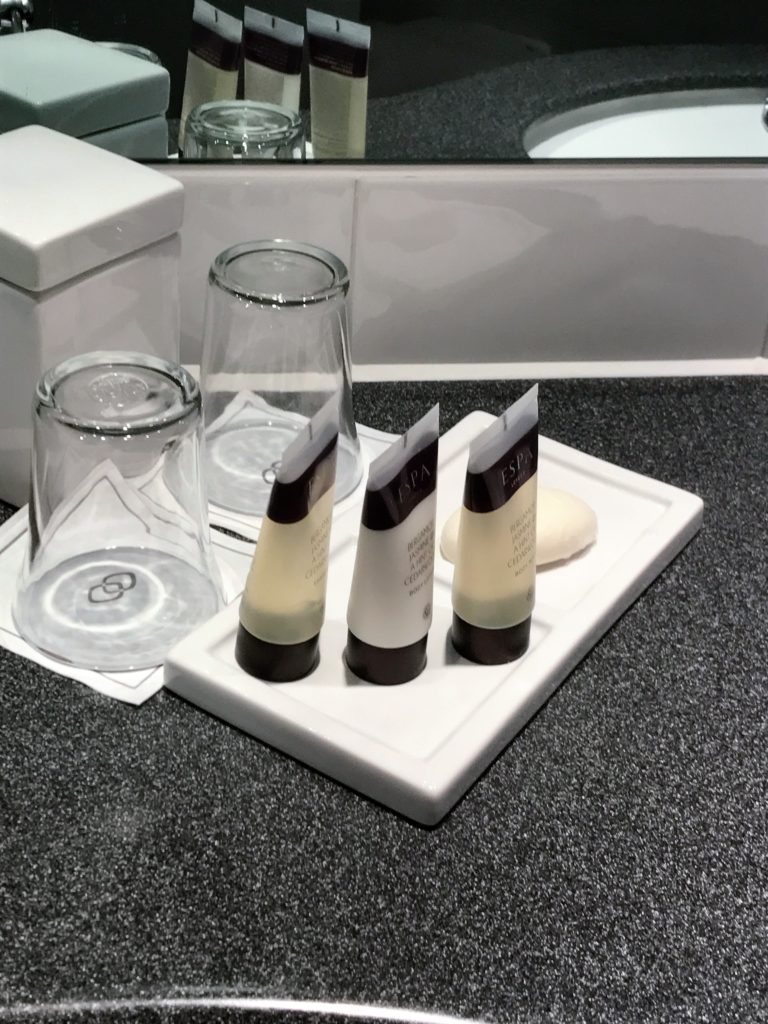 Food and Drink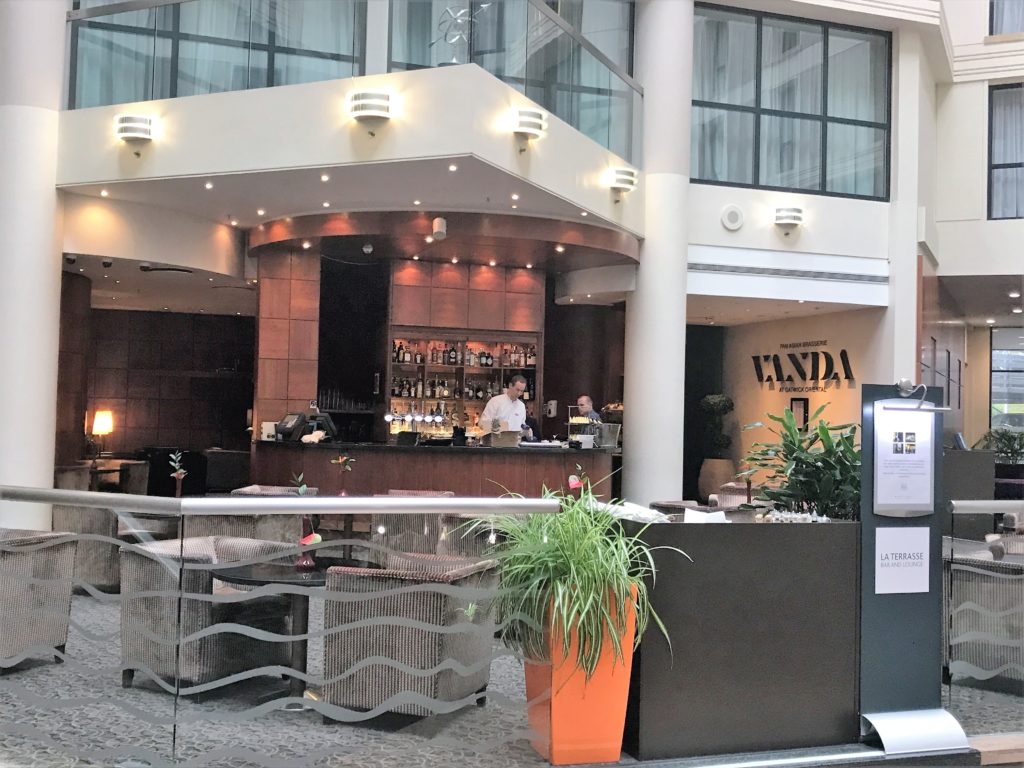 One thing the Sofitel does have going for it is a good selection of quality bars and restaurants. There are 2 bars and 3 places to eat. Vanda serves oriental food and there is a fine dining restaurant called La Brasserie which holds 2 AA rosettes.
The Urban café is open all day from 11am and serves more casual meals. As we had No 1 lounge access at the airport, we didn't bother with breakfast at the hotel. Breakfast is served in La Brasserie from 05.30.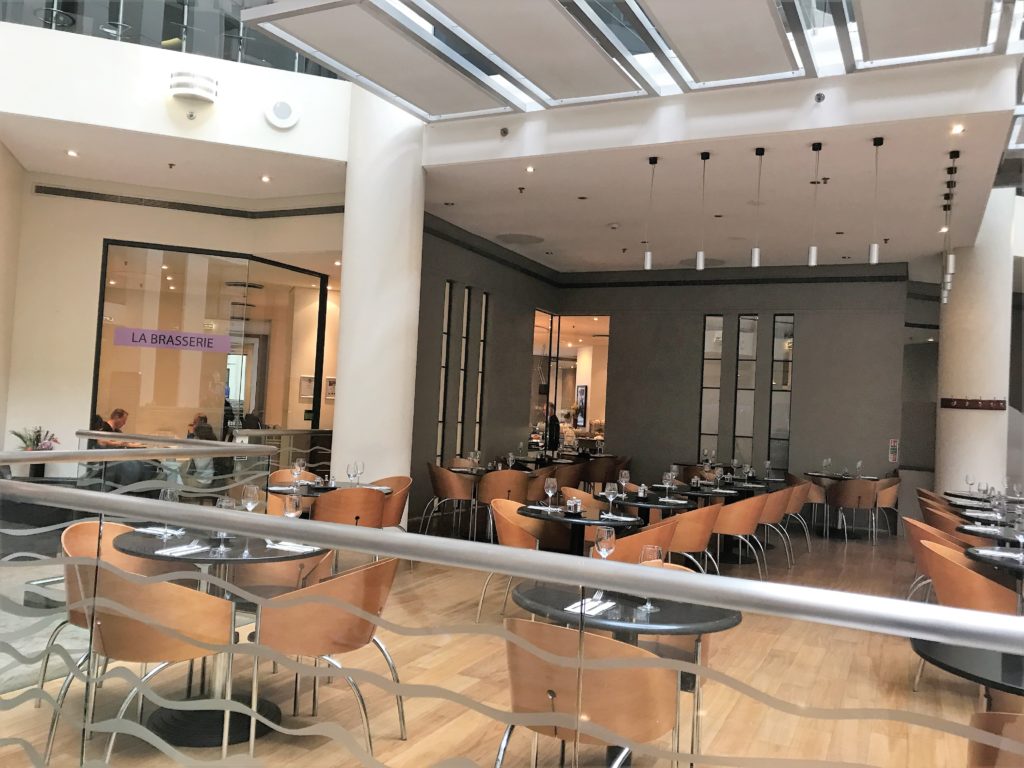 Would I stay again?
The overall standard of the room and hotel was far better than the Hilton at the South Terminal. The bed and toiletries were the usual Sofitel standard but the décor was not in any way luxurious. However, the small bed and noise puts me off staying again, but I wouldn't rule it out completely. If I had status again or it was a cheap price, I may consider it. The only other hotels at the Gatwick North Terminal is the Premier Inn and Hampton Inn.  As these are reasonably new, they may a e better choice as at least you would get a king size bed and for a cheaper price as well. My Roving Reporter has stayed at the Hampton Inn and thought it was fine for an overnight airport stay.