Alaska Airlines isn't the first airline that springs to mind when planning your next international trip; however, despite the remoteness of it's namesake, Alaska Airlines actually have a comprehensive and far reaching network, largely due to the significant number of partner airlines (which is set to increase further when the airline joins the Oneworld alliance later this year). As many airlines have extended status for an extra year, now is the time to consider whether it is worth trying a new airline program for a year. Paul has defected to Star Alliance this year.
Here we will take a look at the Alaska Airlines loyalty program, simply called 'Mileage Plan', why you should join, how to earn and redeem points, and some of the best routes to spend your points on.
Mileage Plan is free to join, and easy to do so on their website. The program is widely recognised as being one of the most flexible of all the U.S airline loyalty programs and has also won the annual U.S. News & World Reports 'Best Airline Rewards Program' for the last five years.
Members start to accrue 'miles' by flying with Alaska Airlines, their partner airlines, by using certain credit cards, shopping, hotels, booking packages and even by transferring points from other loyalty programs.
These points can then be spent on reward flights, both with Alaska Airlines and their partners, as well as for upgrades, extras and on vacation packages. Interestingly, miles can be spent on the flight component of a vacation package, while still earning miles on the non-flight components.
Earning points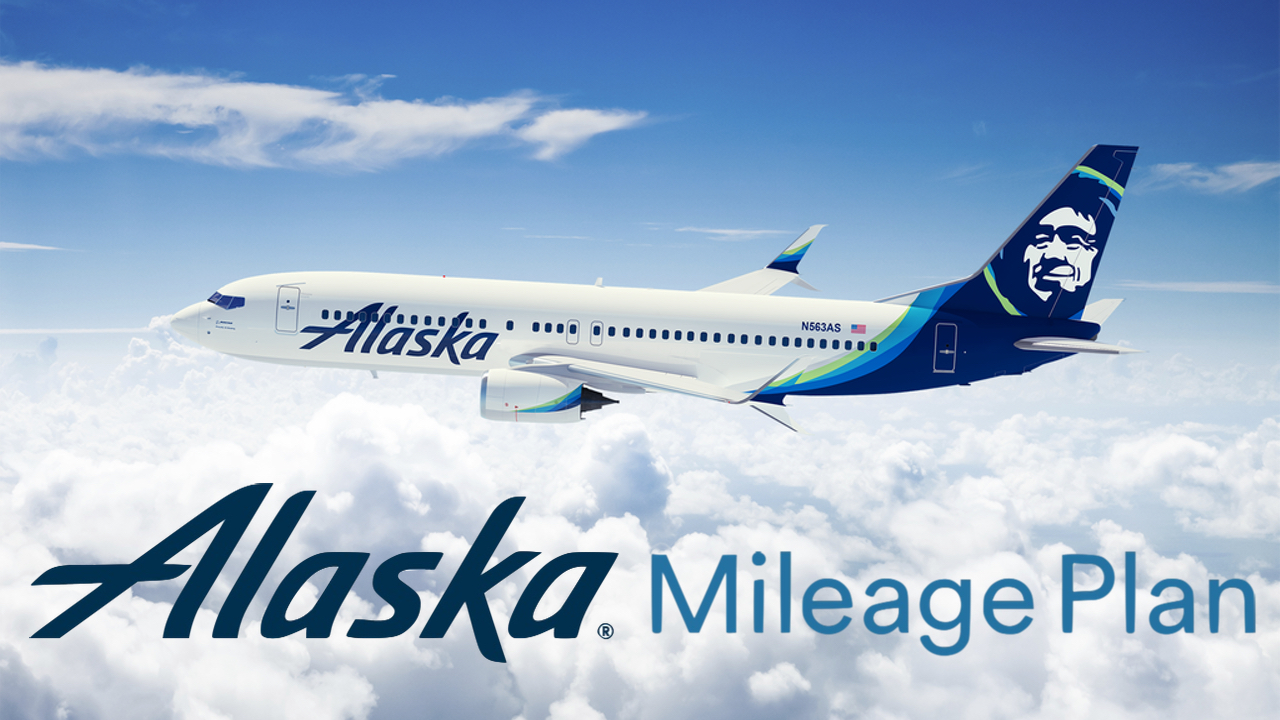 As mentioned, points can be earned in a range of ways. Alaska Airlines is widely known as one of the best frequent flyer programs for, basically, non-frequent flyers. Contrary to many other airline loyalty programs, Alaska Airlines maintain their 'mile for mile' policy, where one mile is earned for every mile flown (many other programs base miles earned on how much the fare costs). Eligible flights shorter than 500 miles will earn the minimum 500 miles.
Travellers also earn bonus miles depending on the class of service purchased, as well as loyalty status; for example, booking a standard Economy fare, instead of one on sale, will earn you a 50% mile bonus. Booking a First Class fare as an MVP (first program status tier) will earn you a 75% class bonus, plus a 50% loyalty level bonus.
There is no UK credit card that lets you directly earn Alaska Miles. The only credit card that allows you to earn points is the US Alaska Airlines Visa Signature Card, available through Bank of America. They often run great deals, such as bonus points, cheap companion flights etc, however there is a $75USD annual fee.
Here are some of the other ways to earn miles:
Buying miles – Alaska often run great promotions where members can purchase points and earn up to a 50% bonus (the highest ever was 60% for targeted members), meaning a purchase of 10,000 points will result in 15,000 being credited to your account. This results in points being worth roughly 1.8 cents per mile. Miles can currently be purchased for $27.50 USD per thousand (not including any bonus miles), meaning the full 100,000 points (150,000 including the bonus) would cost $2,750 USD.
*This price doesn't include any taxes, though the U.S excise tax is not currently being charged.
Earning miles on other airlines – although purchasing points is preferable, Alaska has a great mileage earning rates on a range of popular airline partners, including British Airways, Emirates and Cathay Pacific.
Transferring miles from the Marriot Bonvoy hotel loyalty program – 60,000 Marriott Bonvoy points convert into 25,000 Alaska miles.
Earn miles with partners including hotels, car hire, vacation packages and shopping through the 'Mileage Plan Bonus Mall'.
So in theory you could earn Alaska miles with two UK credit cards – the Marriott Bonvoy Amex card (Earn 20,000 points bonus when you spend £3,000 in the first six months of Cardmembership) or any American Express card that earns Membership Rewards such as the Platinum or Gold cards.
Redeeming points and reward flights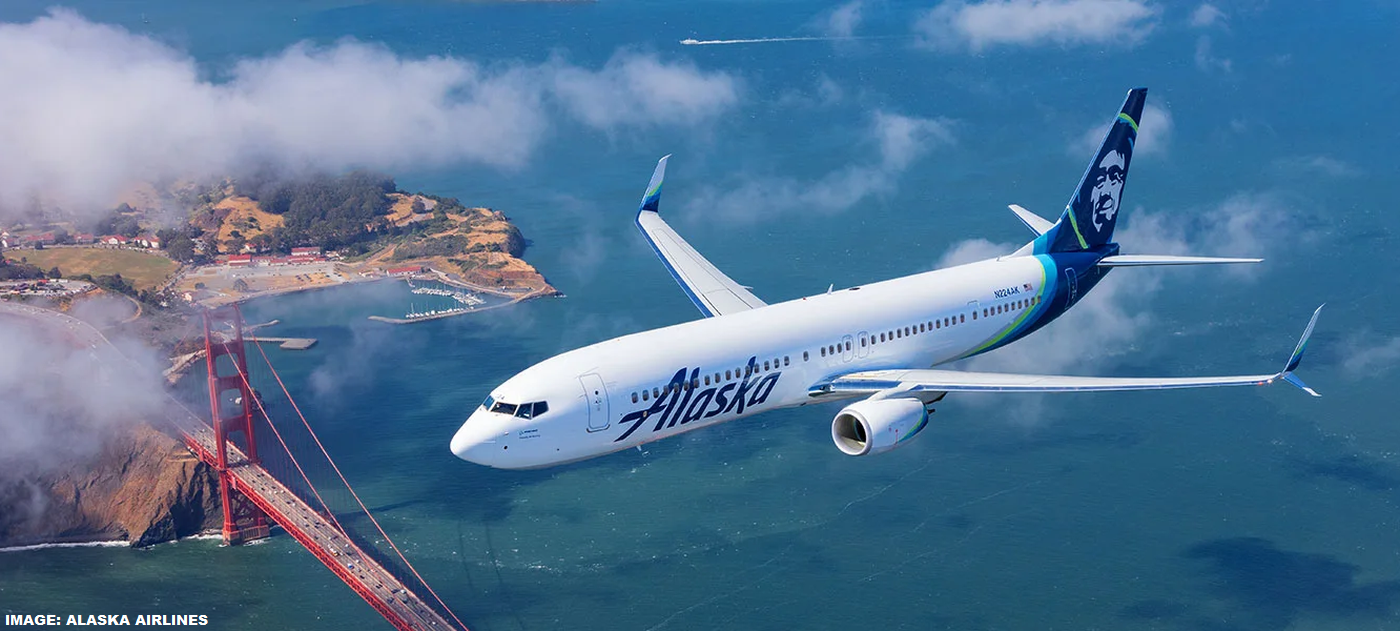 Alaska Airlines have some of the cheapest rewards flights in the business – reward fares start at 5,000 miles one-way within the U.S (for example, San Diego to Northern California, or Vancouver to Seattle).
However, the best way to utilise Alaska Airlines miles is internationally. Although the airline itself only services the contiguous U.S (including, obviously, Alaska and also Mexico), Canada and Central America, by taking advantage of the vast number of airline partners, travellers can visit over 800 destinations (many of those on rewards flights)
Some of the airline's major partners currently include: Cathay Pacific, British Airways, Emirates, American Airlines, Singapore Airlines, Japan Airlines, LATAM and Qantas (among others). As mentioned previously, it is worth noting that Alaska Airlines are joining the Oneworld airline alliance in 2021, so more partner airlines will be added.
There are a few small caveats; each partner airline has its own award chart, which means you can't mix different airlines for rewards seats. Also, you are only able to redeem reward flights for specific airlines within specific regions, which can be limiting. However, a great 'hack' or way around this is to book two one-way flights, often with different airlines, to make your way across the world. This also means you can easily add in free stopovers.
For example, you could book a reward flight from Paris to Hong Kong on Cathay Pacific, stop in Hong Kong for a few days, then fly Hong Kong to Sydney with reward points on Qantas. What you can't do is fly from Paris through to Sydney on one reward ticket, due to the differing airlines and region restrictions.
You could even change it up, and add different stopovers to each leg, for example, stop in Dubai on your outbound, and in Singapore on the way back.
For UK and European travellers, the best airlines to utilise the miles would be British Airways, Cathay Pacific (who have great value rewards points for Business and First Class), Emirates, Qatar and American Airlines (also great for those travelling in business and first class).
Here are some great reward options to consider:
Europe to Hong Kong Business Class on Cathay Pacific: 45,000 points each way.
Europe to the Caribbean or Hawaii Business Class on American Airlines: 57,500 points each way.
Europe to the U.S or Alaska Business Class on Iceland Air: 55,000 points each way
Europe to the U.S or Alaska Business Class on British Airways: 60,000 points each way, or 70,000 for First Class
Remember, mixing airlines and regions allows you to go further. Try this:
Europe to Hong Kong Business Class on Cathay Pacific: 45,000 points each way PLUS Hong Kong to Australia Business Class on Cathay Pacific: 30,000 points each way. This means a return ticket from Europe to Australia in Cathay Business will currently cost you $2,750 USD, or approximately £2,110, if you utilise the bonus points promotion. You can also add a free stopover in Hong Kong by booking your two flights a few days apart, either one way or in both directions.
Mileage Plan opens its award calendar 330 days prior to departure.
Full list of partner airlines:
Aer Lingus
American Airlines
British Airways
Cathay Pacific
Condor
El Al Israel Airlines
Emirates
Fiji Airways
Finnair
Hainan Airlines
Iceland Air
Japan Airlines
Korean Air
LATAM Airlines
PenAir
Qantas
Ravn Alaska
Singapore Airlines.
As mentioned, Alaska will be joining the Oneworld alliance some time in 2021, so stay tuned for new partners to be added.
Status

The Mileage Plus program has three tiers of membership, above the basic entry-level. These include:
MVP (20,000 points on Alaska, 25,000 points on Alaska and qualifying partners, or 30 segments flown on Alaska and qualifying partners). MVP level members will earn points 50% faster, two free checked bags flying with Alaska, preferred seating with Alaska and some partners, and a dedicated reservation line.
MVP GOLD (40,000 points on Alaska, 50,000 points on Alaska and qualifying partners, or 60 segments flown on Alaska and qualifying partners). MVP Gold members will earn 100% bonus on base miles, use of the express security line at selected U.S airports, unlimited First Class upgrades on Alaska flights for you and a companion, plus a dedicated 'Gold' reservation line.
MVP 75K (75,000 points on Alaska, 90,000 points on Alaska and qualifying partners, or 90 segments flown on Alaska and qualifying partners). MVP Gold members will receive a 125% bonus on base miles earned as well as a 50,000 mile bonus upon qualifying, 'VIP List' for upgrades, complimentary in-flight entertainment and waivers for any service charges or ticket change fees.
There is also a 'Million Miler' tier; any passengers that fly over one million miles with Alaska are granted MVP Gold membership for life.
Currently, due to the Covid-19 crisis, the airline is extending miles through 2021 – so whatever miles or status tiers are present at the end of 2020 will be extended right through to 2021.
Mileage Plan miles expire after 24 months of inactivity.
Other bonuses, tips and tricks, restrictions and things to know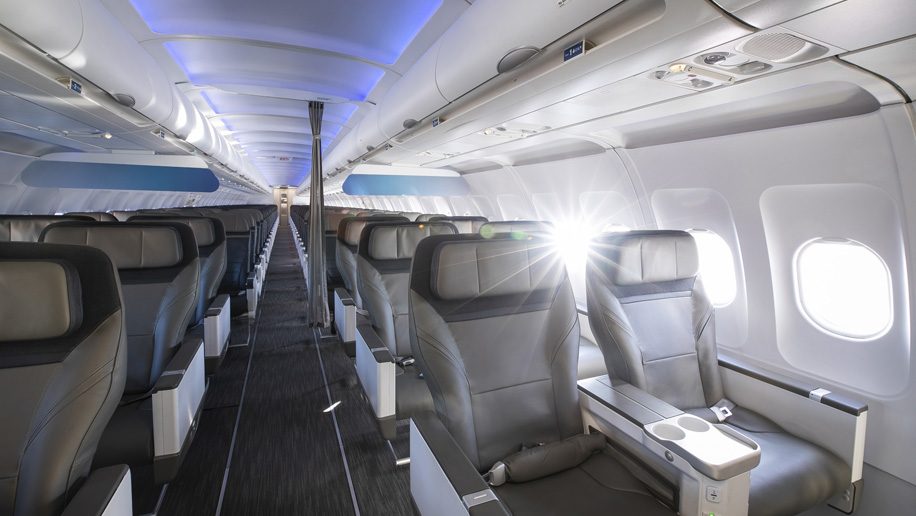 Cancellations: Currently, if you wish to cancel your award flight, points will be re-deposited in your account as long as you are more than 60 days out from departure.
Fees: There are some small fees associated with reward flights to be aware of; when booking partner award flights there is a $12.50 partner award booking fee. There is also a $15 service fee if you book by phone. A $125 fee applies, per person, to change or cancel any award tickets (unless you are an MVP 75K member). Finally, some carrier-imposed surcharges are passed on for bookings with some partner airlines. Taxes are often very reasonable on Alaska Air flights.
When searching for award seats: Some partner airline award space – specifically, Cathay Pacific and LATAM, and/or tickets can't be found on the Alaskaair.com website. You must call the Mileage Plus reservations line on 1 800-252-7522 (remember to use the proper international dialling codes).
Also be careful when booking award seats on the Alaska Air site, as many travellers inadvertently book mixed-cabin tickets. Keep an eye out for a small, blue recliner symbol next to the flights you want to book, as this denotes a mixed cabin class flight.
Buying miles: The maximum number of miles that can be purchased in a calendar year is 100,000 (pre-bonus), so during a bonus period you receive 150,000. This limit does not apply to Elite Members.
Unfortunately, you cannot 'pool' or combine miles between multiple accounts unless you pay a fairly hefty fee, nor can you send miles from multiple Alaska branded credit cards to the same account.
Current 40-50% Off Alaska Airlines Mileage Plus plan points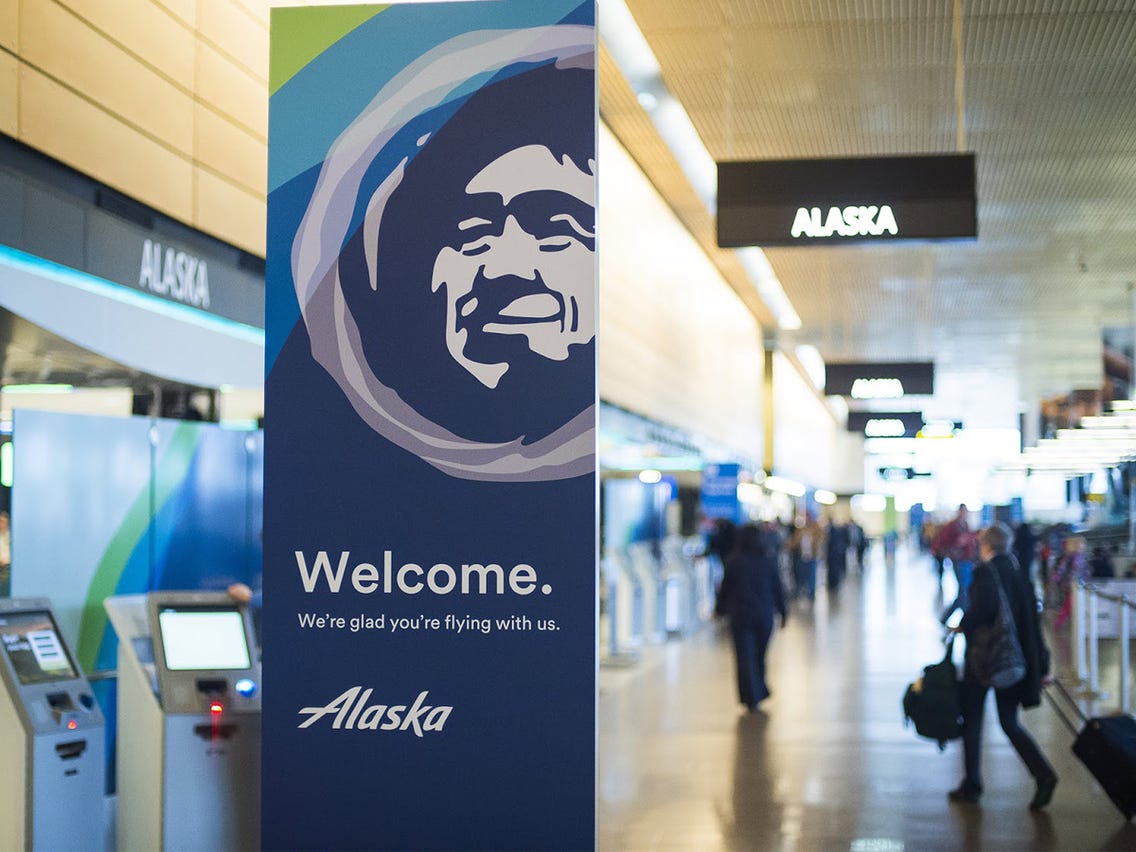 Alaska Airlines are running a 'bonus points' offer for member who wish to purchase points.
Points cost $27.50 USD per thousand. There are two-tiered bonus offers:
Buy 3,000-29,000 miles, get a 40% bonus
Buy 30,000-100,000 miles, get a 50% bonus
This offer runs through until 26 August 2020, and you must be an Alaska Airlines Mileage Plus member for a minimum of 10 days prior to be eligible to purchase.
If you buy a minimum of 30,000 miles, you are also eligible to purchase miles in October at a 60% bonus. The offer is meant to be for US residents only but some people have managed to still buy the miles.