Finding redemption space is hard, so having the right tools to make it easier are essential. We have written about a number of tools such as Reward Flight Finder and Expert Flyer. You can find more information in this post.
A new website has been launched which looks set to oust Reward Flight Finder from its position of the easiest way to find Virgin and BA Avios availability. Currently, Reward Flight Finder is now only showing BA availability, not Virgin due to an issue getting data.
The new website is called Seat Spy. The website is currently working in beta mode and you can either just use it as it is or sign up for a free account. If you get the free account you can set alerts and get email alerts when availability opens up.
BA redemptions
I really liked that you could search for all classes of travel at once, unlike Reward Flight. Here are the results for that Holy Grail, London to Sydney. The fact that you can also search two segments for Sydney at once is very useful.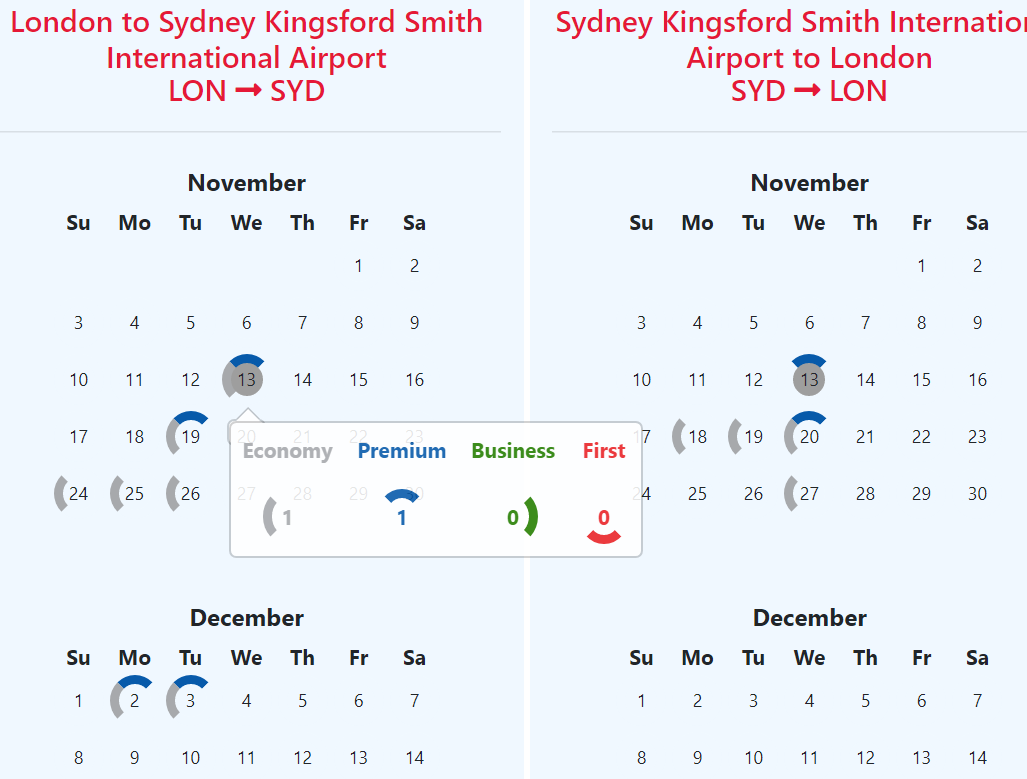 By hovering over the dates it will show you the number of seats available and in which class.
If there is no availability for what you want you can set up an alert for seats being released, providing you have signed up for an account. Although it mentions levels of service, as they are in Beta, you can get the premium service for free. This includes hourly updates for your chosen flight if they become available.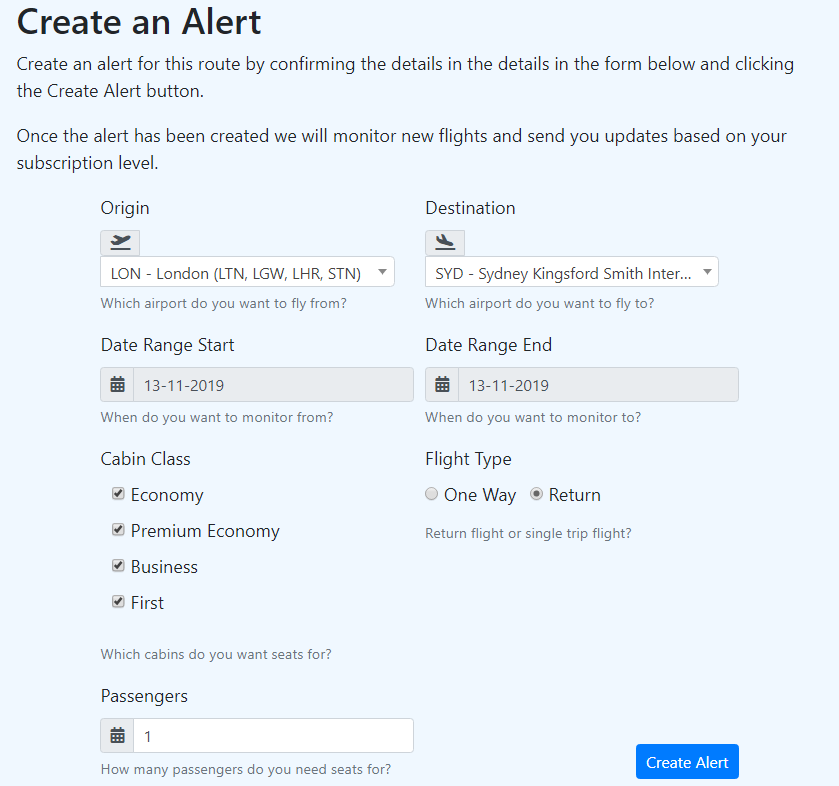 Virgin Atlantic
This does not perform quite as well as the results are currently 48 hours out of date. Seat Spy say they are working on this. It at least gives you a starting point for dates and then you can have a look at the Virgin Atlantic website for better availability.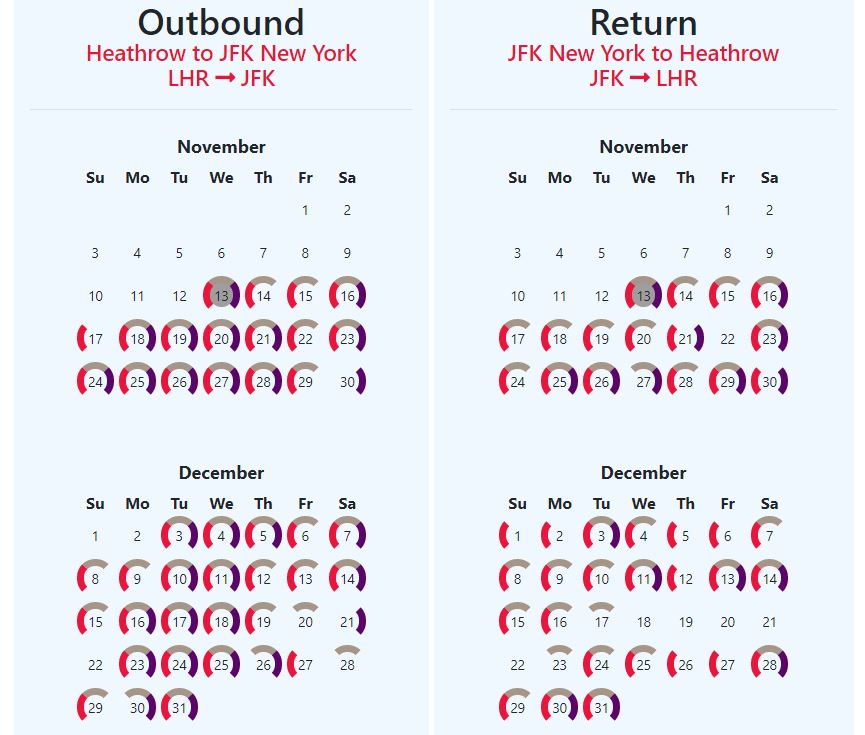 I haven't had a chance to test the alerts for long enough yet, but at first look, it seems like a very useful website.
You can try it yourself at Seat Spy.
HT: Thanks to my What's app group friends for finding it!