So you have a nice pile of Avios burning a hole in your pocket, and you want to spend them. Simple? For anyone who has ever tried to redeem flights and failed you will have realised that earning the Avios was often the easy part. In this article, I will explain how to stand the best chance of getting the flights you want. In part 2, I will explore how to use vouchers, upgrading, choose airlines for lower taxes and use Avios for rewards other than flights.
The basics
There are three ways to use Avios for flights:
Avios Part Payment – reduce the cash price for your flight with as little as 1,000 Avios. The more Avios you use, the less cash you'll need to pay. These tickets are not reward flights, so only offer flexibility for the fare class purchased. They are usually poor value compared to full redemption.
Reward Flight Saver – pay as little as £1 and 18,500 Avios for your next flight to Europe, or from £100 and 50,000 Avios to destinations further afield. Reward Flight Saver offers a fixed cash cost, inclusive of taxes, fees and carrier charges plus an Avios amount. You will pay more Avios but less cash using these for long haul. You must have earned at least 1 Avios in the past year to qualify. These are available on BA only.
Reward Flight – using just Avios, only paying taxes, fees and carrier charges and full flexibility with your ticket. These are available on a wide range of airlines as listed below.
How to get the flights you want
Timing is key
The easiest time to get the availability is to book the day the flight is released for redemptions. This is 355 days before the flight between 12-1am. British Airways guarantee at least 4 Business class seats on every flight are made available at this point. The same does not apply to First Class which varies from flight to flight. The flights are not always loaded up online immediately so if it is a very popular route you may want to call a BA office that is open at midnight to secure it. There have been reports of some offices refusing to do this in the past but it is worth a try. Ideally you want to call about 5 minutes before to go through security.
However, there is a catch to booking at D-355. If you are booking a return flight that means only the outbound flight would be available on that day. Don't be tempted to wait as by your return date -355, the outbound flights will have probably gone.
There are ways around this depending on how you are paying for your flights. If it is a simple redemption, you can just book 2 one way tickets. Obviously, if you book the outbound, then there is no guarantee you will get the inbound. However, Avios flights can be cancelled up to 24 hours prior, albeit for a £35 fee. If you are using a BA Amex companion voucher, you should buy the outbound flights at D-355 and then as soon as the inbound flight is available, telephone British Airways for them to add the flight to the booking. There should not be a charge for this if the flights were not available at the time of booking the outbound.
How to find availability
Consider which airline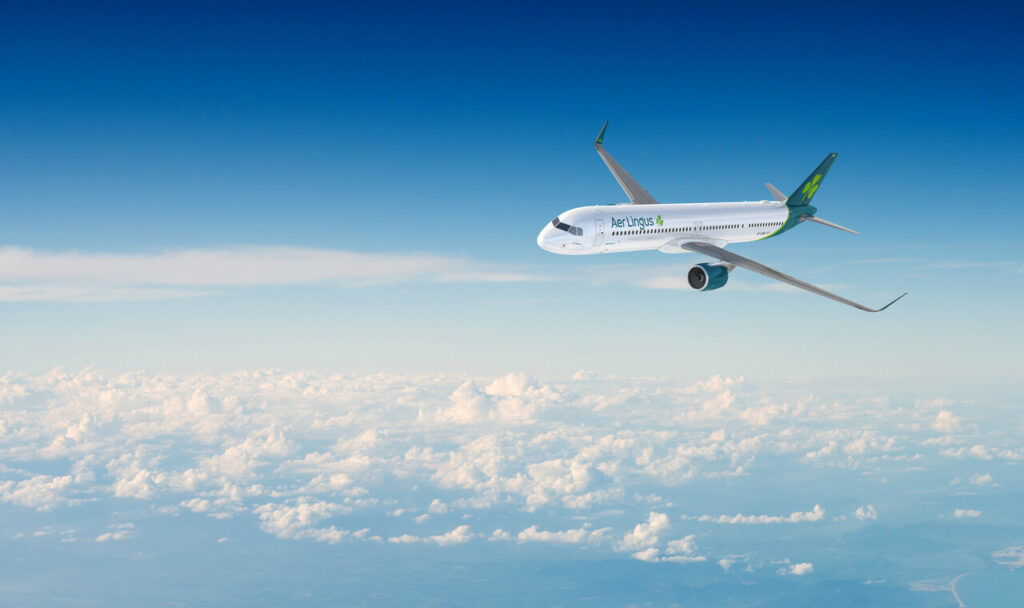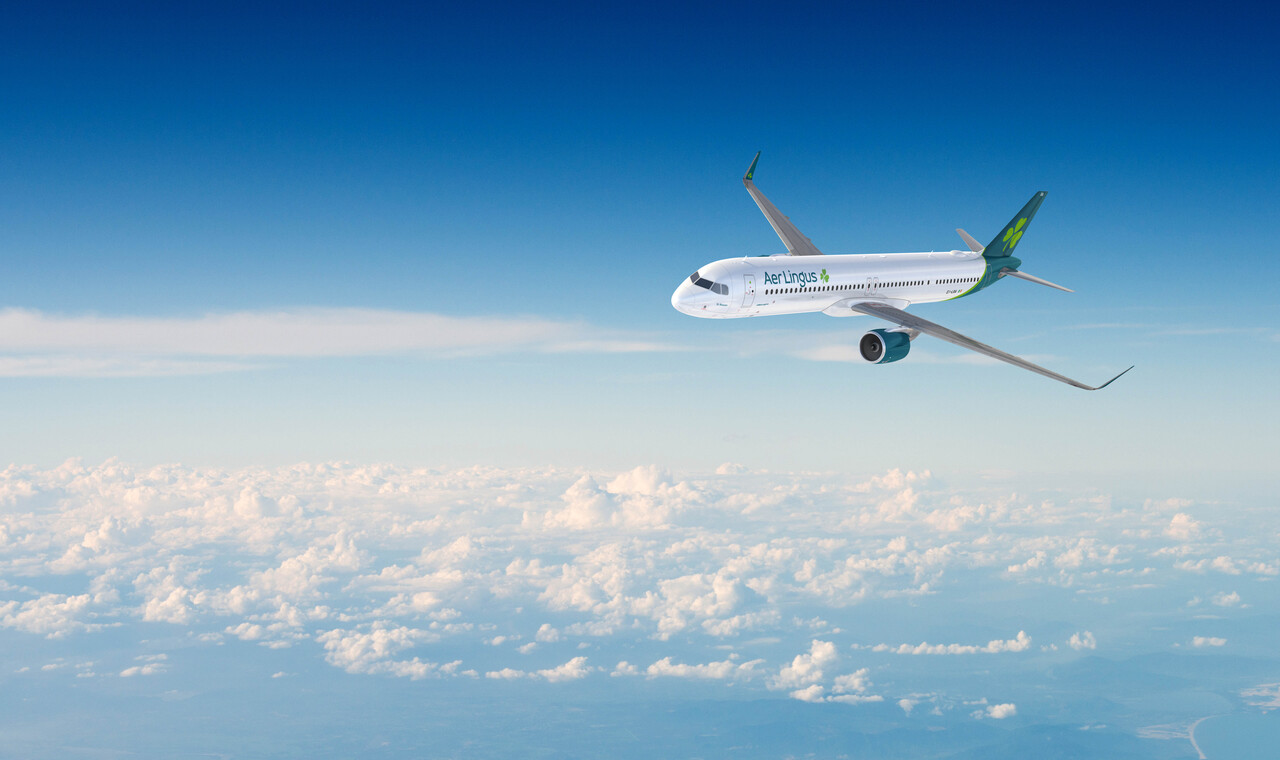 The first thing is to be flexible and consider all the airlines that could be used to get to your destination, rather than just sticking to British Airways. This could cost you more Avios at BA off-peak times as other airlines except for Iberia and Aer Lingus are charged as peak prices all year.
You can use Avios on any oneworld airline as well as several others. Remember, you can open an Iberia Plus, or Qatar account if you want to redeem Avios for airlines featured in their schemes by using the combine my Avios feature to move Avios from BA.
British Airways Companion vouchers are now also redeemable on Iberia and Aer Lingus. This applies to all card members who've earnt a companion voucher since 2021. However, these can only be used for routes starting outside the UK. Both airlines require fewer Avios on many routes as well as much cheaper taxes.
Here are the airlines you can redeem Avios on through British Airways:
Aer Lingus
Alaska Airlines.
American Airlines.
British Airways.
Cathay Pacific.
Finnair.
Iberia, including Iberia Express and Air Nostrum.
Japan Airlines.
Malaysia Airlines.
Qantas, including QantasLink and Jetconnect.
Qatar Airways.
Royal Jordanian.
Royal Air Maroc.
SriLankan Airlines.
SUN-AIR of Scandinavia
Here are the airlines you can redeem Avios on through Qatar Avios:
Bangkok Airways,
JetBlue,
LATAM,
MEA
Oman Air,
RwandAir,
S7
Virgin Australia.
Here are the airlines you can redeem Avios on through Iberia Avios:
Avianca
Iberia including Air Nostrum
LEVEL,
LATAM,
Interjet (only when linked to an Iberia flight to/from Mexico)
Binter Canarias
Vueling
There are also special rates for flights with two or more oneworld partners, or British Airways plus two or more oneworld partners. These often work out cheaper for longer flights and round the world. Find out more in this article.
Use all the tools available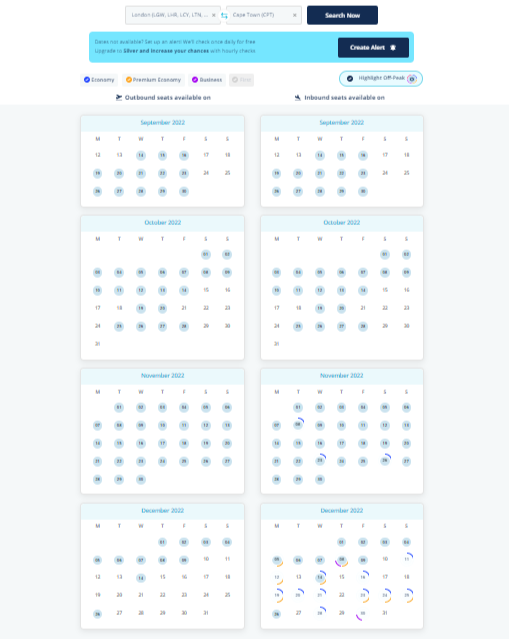 There are a number of tools available that can make it much easier to find availability. I particularly like the British Airways Reward Flight Finder tool where you can search for 3 destinations at once for a whole year ahead.
Reward Flight Finder and Seatspy are new types of websites, external to BA. With these, you can search for availability to a destination for a whole year and set up alerts for when availability changes.
Another option if you are struggling to find your flights is to sign up with ExpertFlyer. With Expert Flyer Pro you can set up availability alerts. This means you can set an alert so that you'll be informed when award availability opens up on a particular British Airways flight for up to 30 flights at a time. It costs $9.99 per month, but you can do a 5 day trial for free. You also get lots of other useful benefits with it.
The British Airways reward flight categories to search for are:
First Class Award — "Z" class
Business Class Award — "U" class
Premium Economy Award — "P" class
Economy Award — "X" class
You can also use it to find the additional seats available for holders of the new style voucher for Club World – i class.
Using Reward Flight Saver (RFS)
Reward flight saver is best value areas of the British Airways Avios redemption scheme, open to anyone who's earnt at least 1 Avios in the last 12 months. The reward flights are now available to use on ALL long-haul flights and in Club World (business class) as well as Premium Economy (World Traveller Plus) and economy (World Traveller). Executive club members in the US can now also use this. Previously, the tool could only be used on short-haul for economy and business class (Club Europe) and economy on some long haul flights.
Avios flights also include baggage. You could get Return Club World RFS flights for as little as £350 plus 160,000 Avios, or return World Traveller Plus RFS flights are available from £280 plus 85,000 Avios.
The tickets are priced much lower than the taxes and charges would normally be. If RFS is used along with a BA companion voucher, fewer Avios are needed. You can also use your upgrade vouchers and travel without a companion for 50% off the total Avios cost.
BA also guarantees that a minimum number of Reward Seats are available to book on every flight to and from London Heathrow and London Gatwick. This includes:
Eight in Euro/World Traveller
Two in World Traveller Plus
Four in Club Europe/World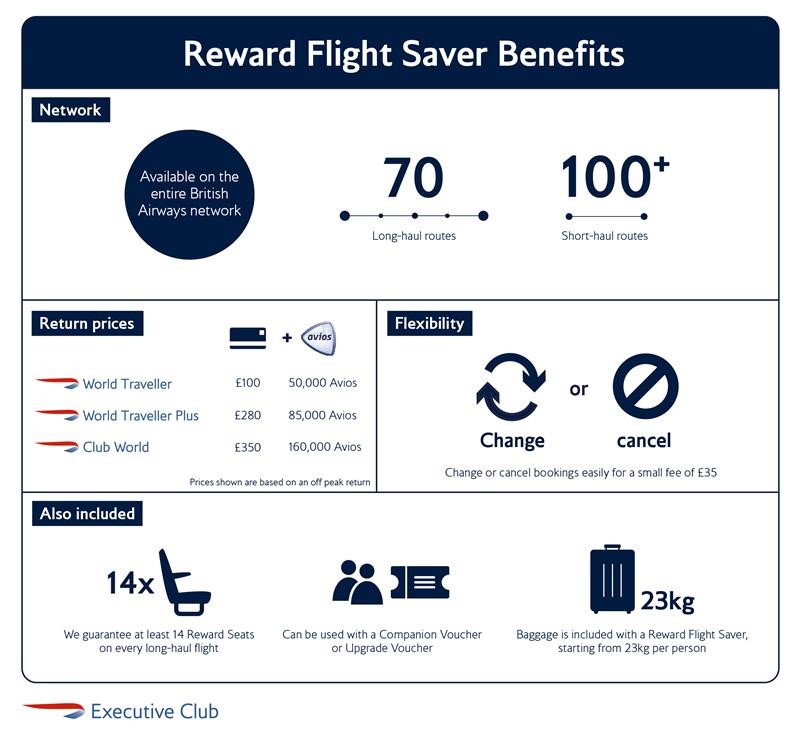 Consider your destination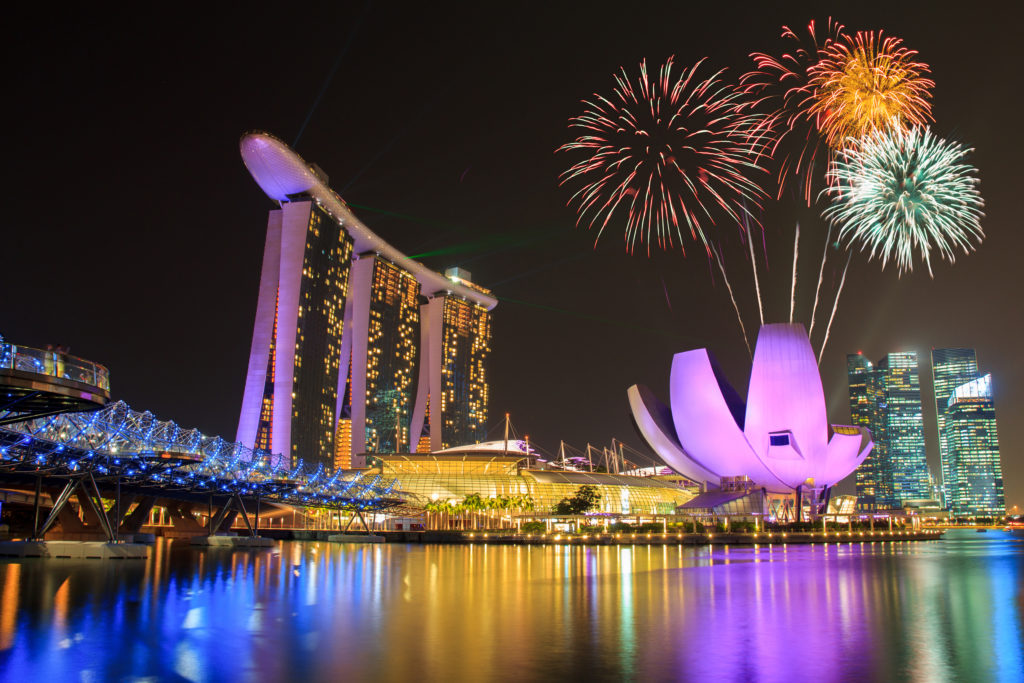 The easiest way to get flights is to be flexible on destination. I don't mean go on a completely different holiday but look at whether you could go to a less popular destination nearby and get a connecting flight. This could be available all on one Avios ticket if you are lucky. America is a great place for this, as there are so many options.
If you can't get all the flights on Avios you can get either a cash ticket to connect and perhaps earn a few miles on AA or try to get another redemption on AA nearer the time. Taxes can be very cheap on these.
Obviously, you need to consider any Covid restrictions still in place.
Examples of the best place to do this where connecting flights are relatively simple are (these include destinations where other oneworld airline fly not just BA:
For West Coast USA – look at Los Angeles, Las Vegas, San Diego, Denver, San Francisco, Phoenix, Oakland, Seattle, Portland, Vancouver and San Jose. Houston and Austin also tend to have better availability than some of the Californian airports, but it is a much longer flight with the connection as Texas is quite far south (3 hours+ longer), so it depends on how determined you are to use your miles.
For Florida – look at Miami, Tampa, Orlando and Atlanta. New York can be another option, but the flight time is in excess of 3 hours to Florida.
For East Coast USA & Canada – look at New York JFK and Newark, Toronto, Montreal, Boston, Washington, and Philadelphia. Bear in mind if you go to a different country, you will have to go through immigration twice
For South Africa and Mauritius, look at Johannesburg, Cape Town and Mauritius
For Northeast Asia – look at Beijing, Shanghai (you don't need a full visa for a transit from the UK) Hong Kong, Seoul and Tokyo Narita/Haneda.
For South East Asia – look at Bangkok, Hong Kong or Singapore
For the Middle East – look at Doha, Dubai, Abu Dhabi and Bahrain.
Here are the rest of the series of spending Avios guides:
GUIDE TO EARNING AVIOS – PART 1 FLIGHTS AND CREDIT CARDS
GUIDE TO EARNING AVIOS – PART 2 HOTELS, SHOPPING, CAR HIRE AND MORE
GUIDE TO SPENDING AVIOS PART 2 – USING AMEX COMPANION & BARCLAYCARD UPGRADE VOUCHERS