A few weeks ago I had some time to kill so I headed around the various British Airways' lounges at Heathrow's terminal 5. If you want to see what the Galleries Club lounge is like (BA Silver and Business class) then head over to this article.
This is the review of the Galleries First lounge which is in the South lounges complex. You can enter directly through the first wing which is the first-class check-in area or through the main Galleries South entrance which is downstairs after check-in, near Fortnum and Mason's.
Entry and opening hours
Entry is restricted to those who are Gold cardholders or above and those travelling in First class. You can, of course, use the Concorde Room if you are travelling first. However, if you are in a rush and just want to grab something, the first lounge can be better now there is help yourself food and drink back.
The lounge is open 5am-10pm daily.
Seating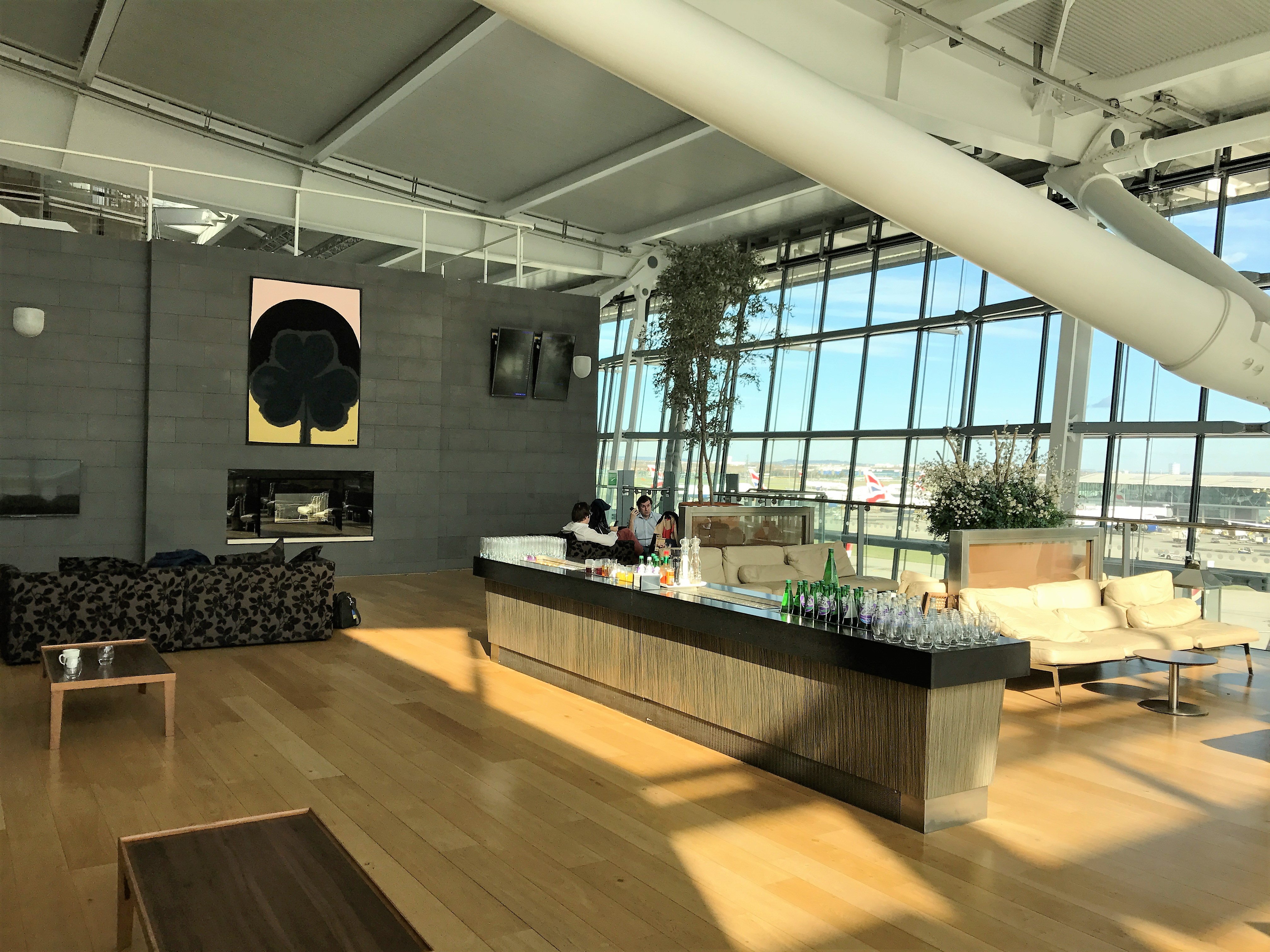 The airport was very busy when I was there but there were still a few seats available. There is also a terrace which tends to be a bit cooler.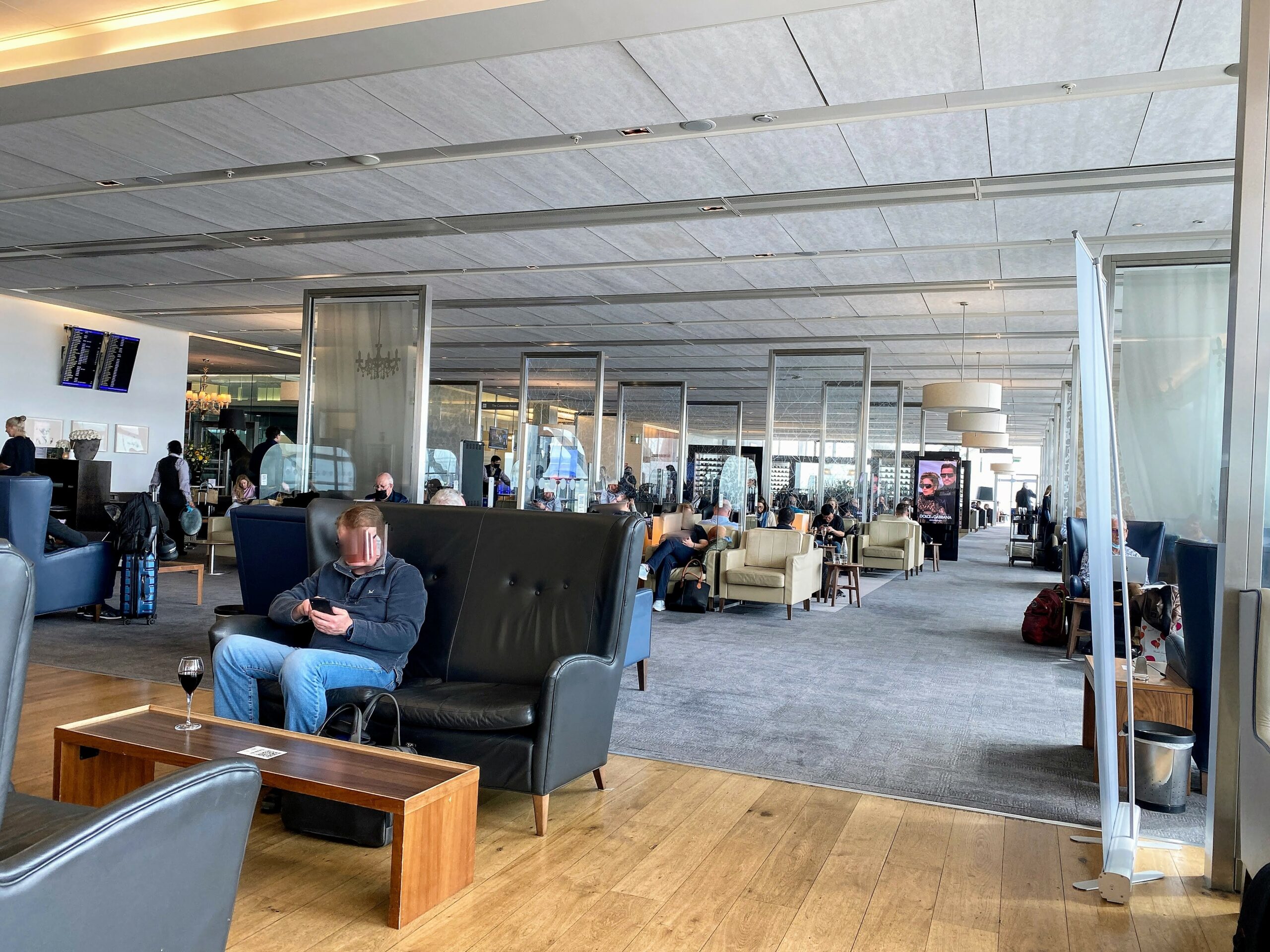 There are some new chairs in glass partitioned areas which I thought looked quite smart.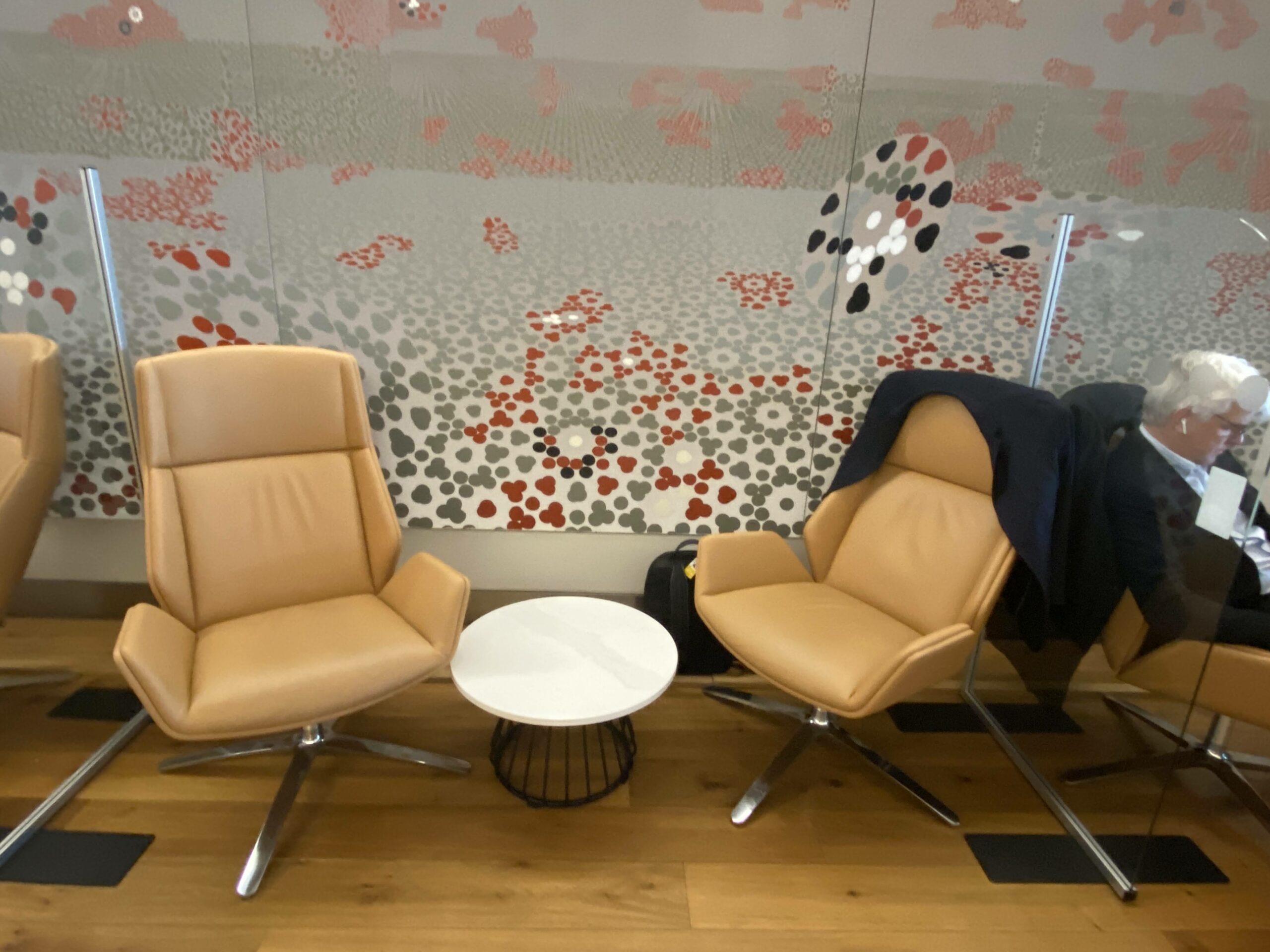 Food and drink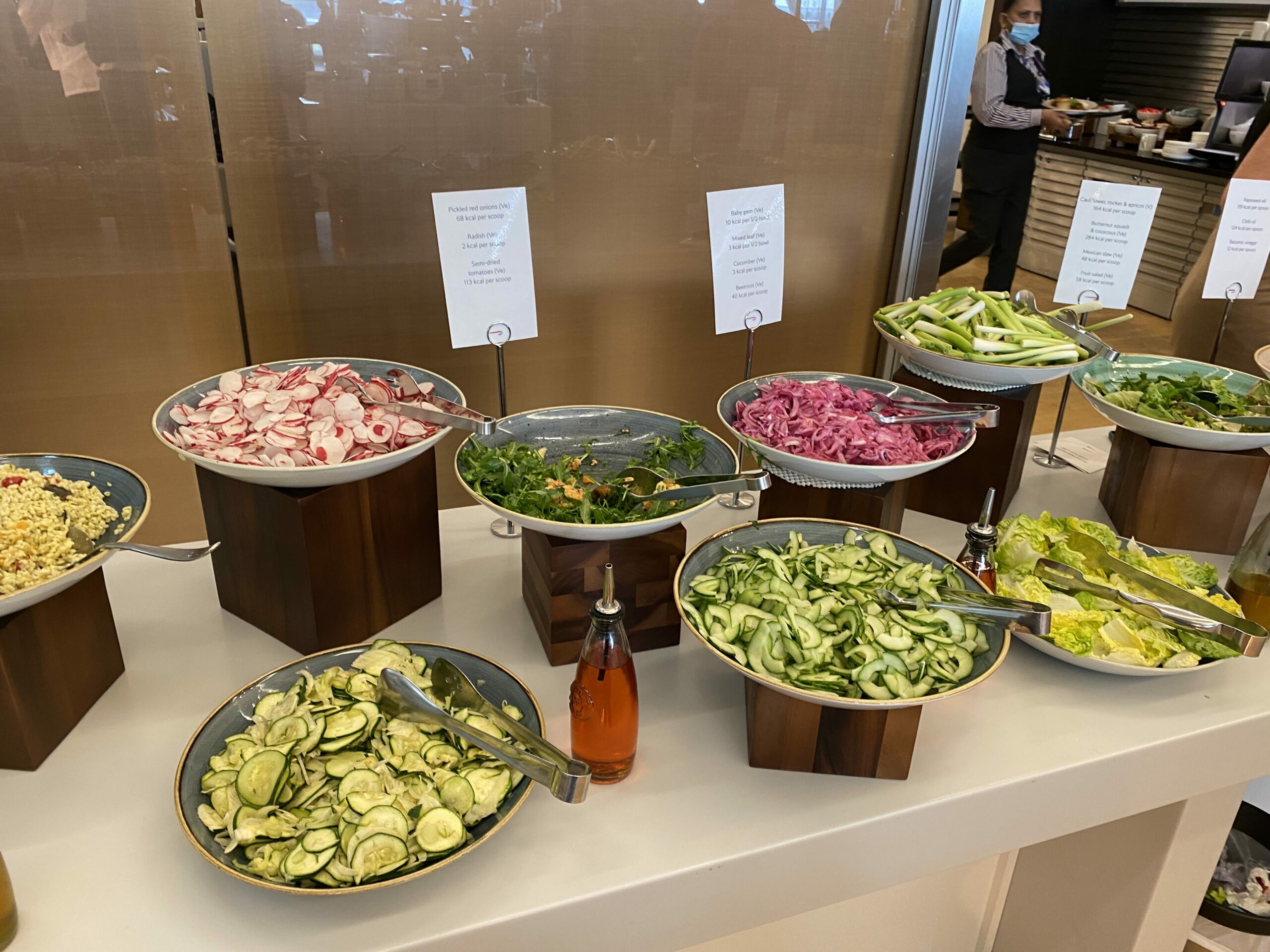 There has been a fairly big change over the last few weeks with not only drinks available to pour yourself but now a rather tempting looking buffet has appeared. This actually looks a bit better than before! It's situated by where the sandwiches used to be next to the (empty) newspaper rack and TV screens rather than at the back where the food used to be.
This had a wide selection of food to choose from including:
salads with a choice of dressings
sloppy joes jackfruit with nachos
BBQ chicken wings
penne bolognaise
sandwiches
cake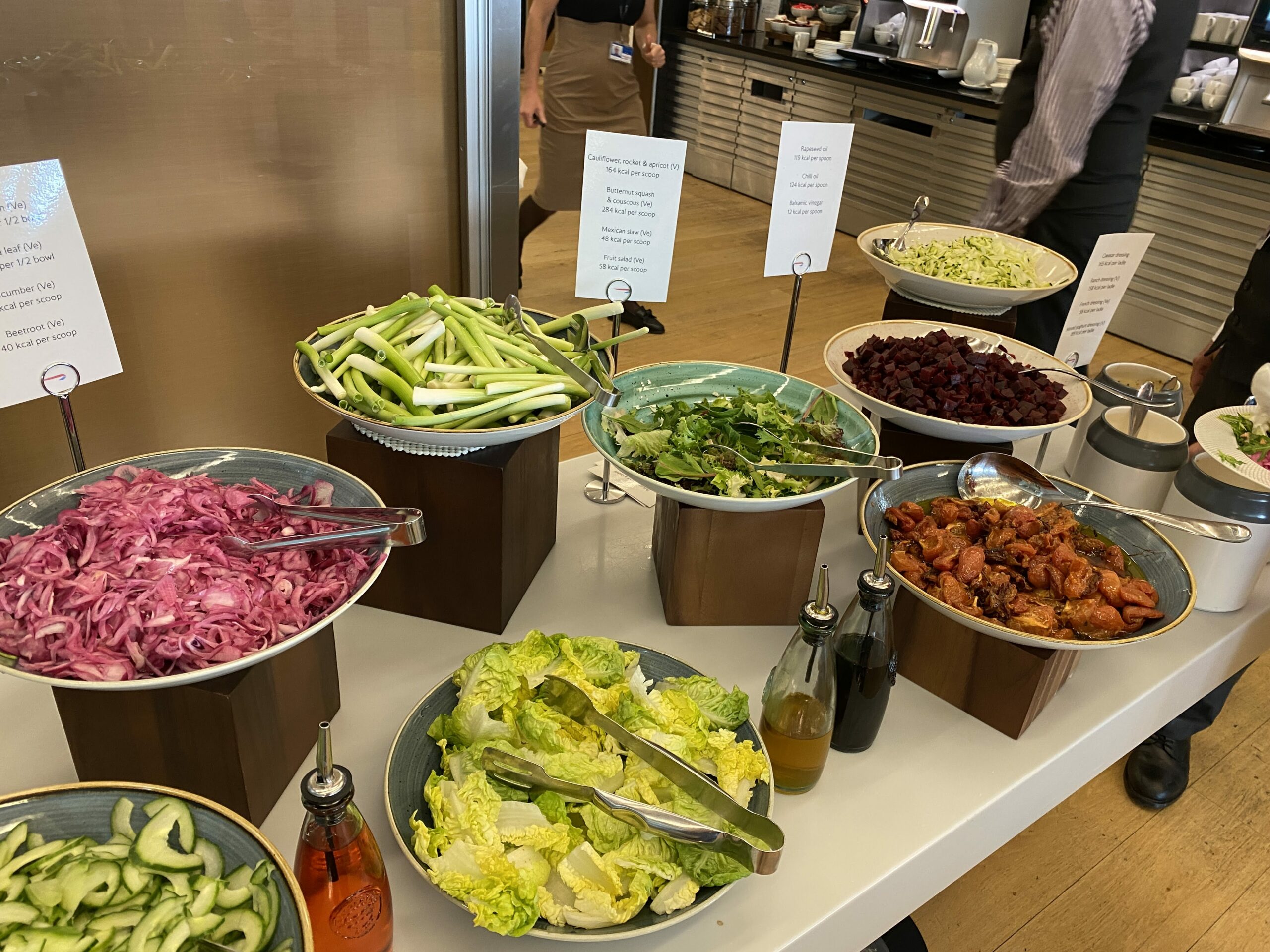 There is also a hydration station with various infused waters.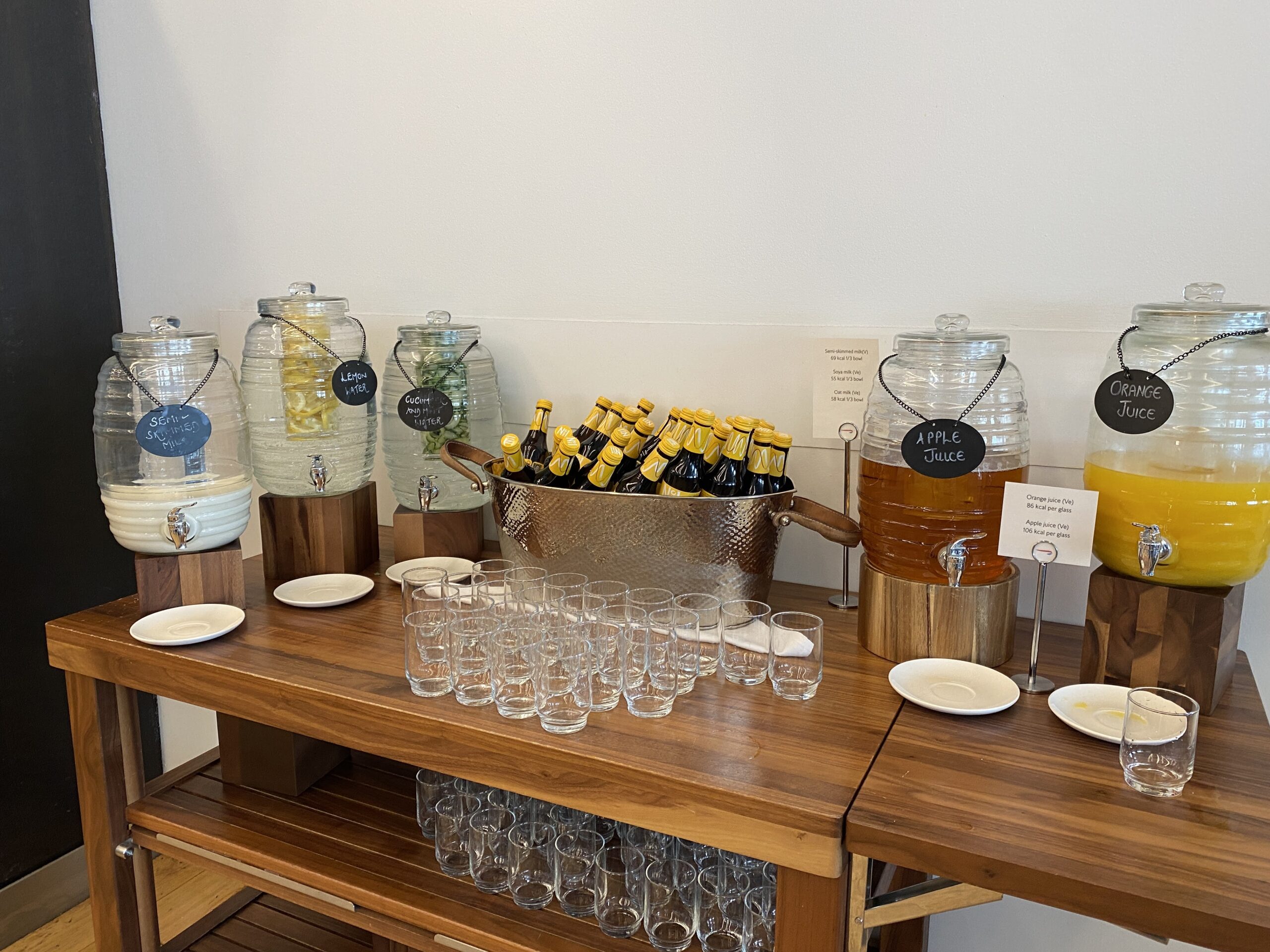 Further down there are chilled cabinets with still and sparkling water as well as fruit and muffins.
By the luggage storage area, there are also coffee machines with pastries available.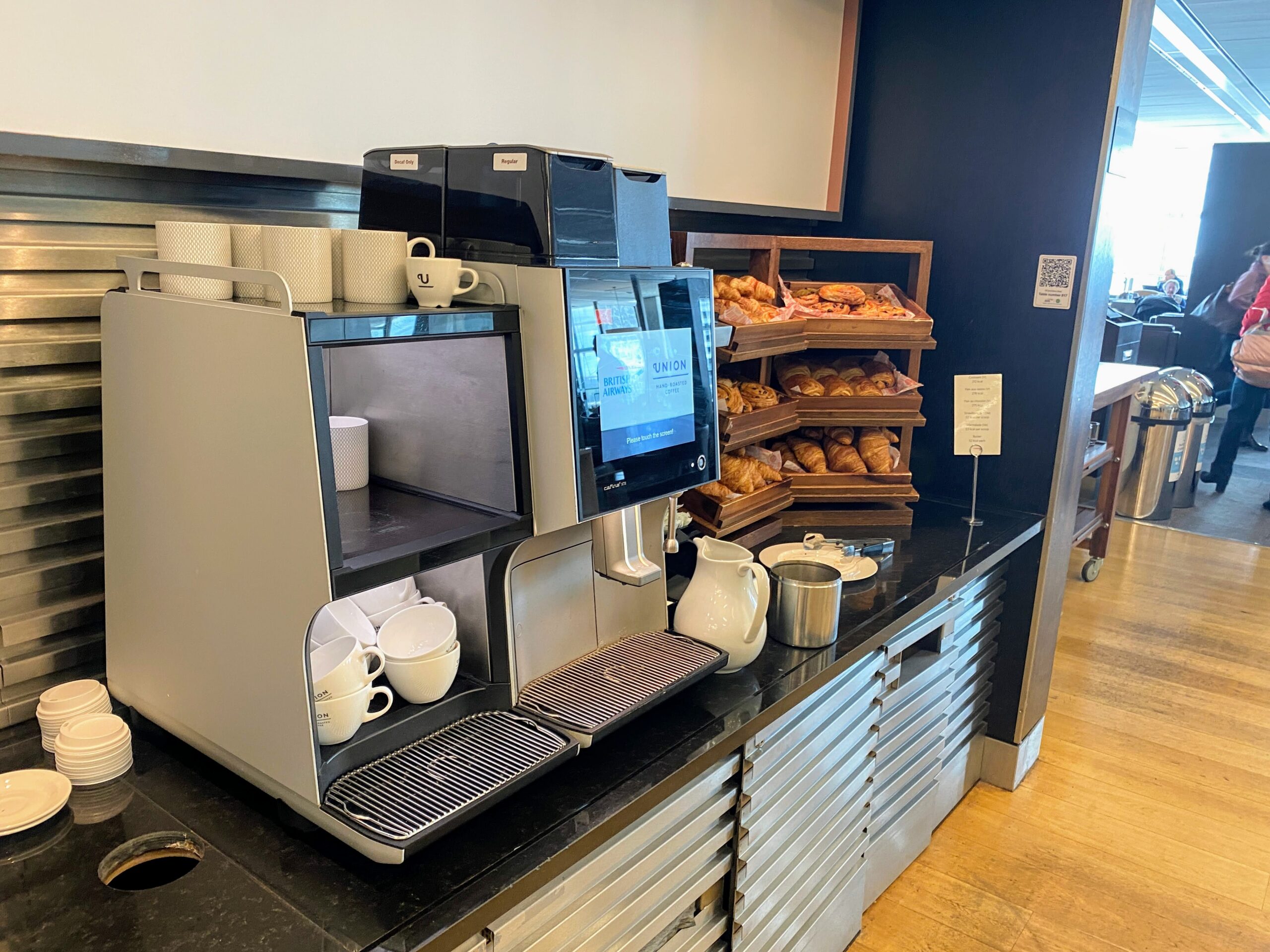 There is still a table ordering service using the QR codes at the table. Here was the main courses menu when I was there last month: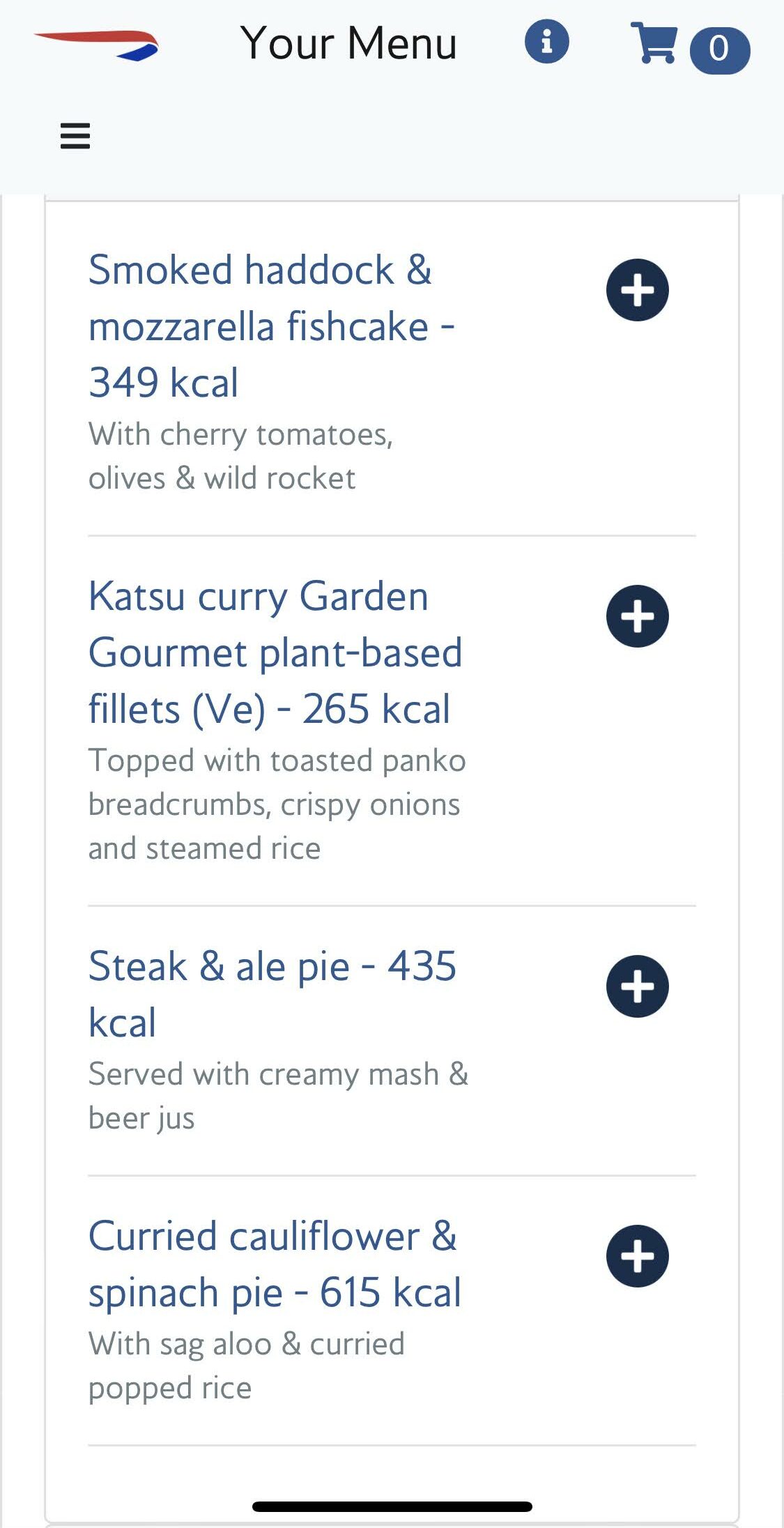 And here are the drinks you could order:
There are plenty of spirits and wines to help yourself to as well. They have a selection of Mr Lyon's pre-made cocktails too.
There were three types of champagne/sparkling wine: Canard Duchene (fairly decent), Hattingley Valley (excellent English fizz) and Lanson Rose (not a fan).
There were also the same wines from the list available to help yourself to.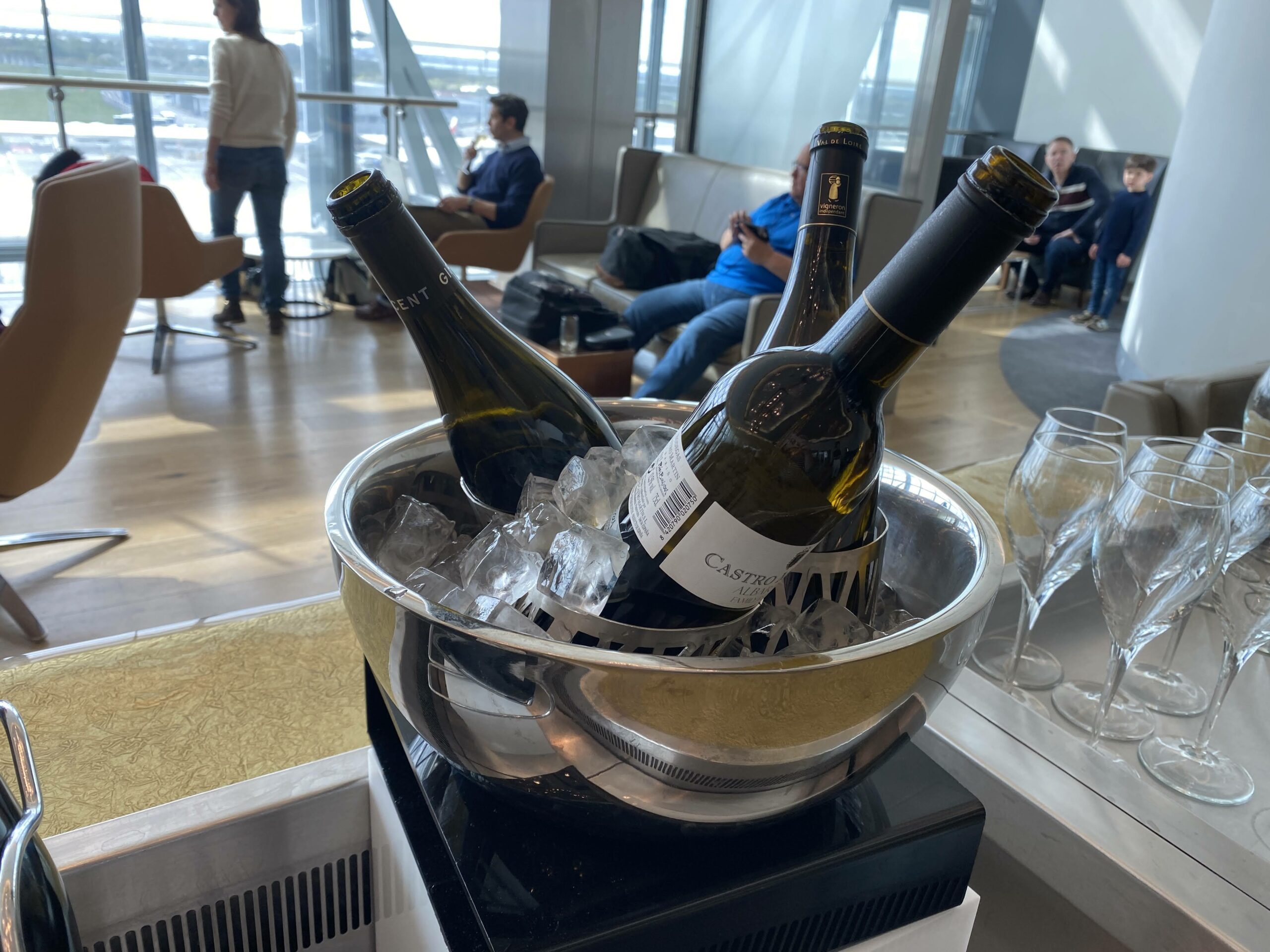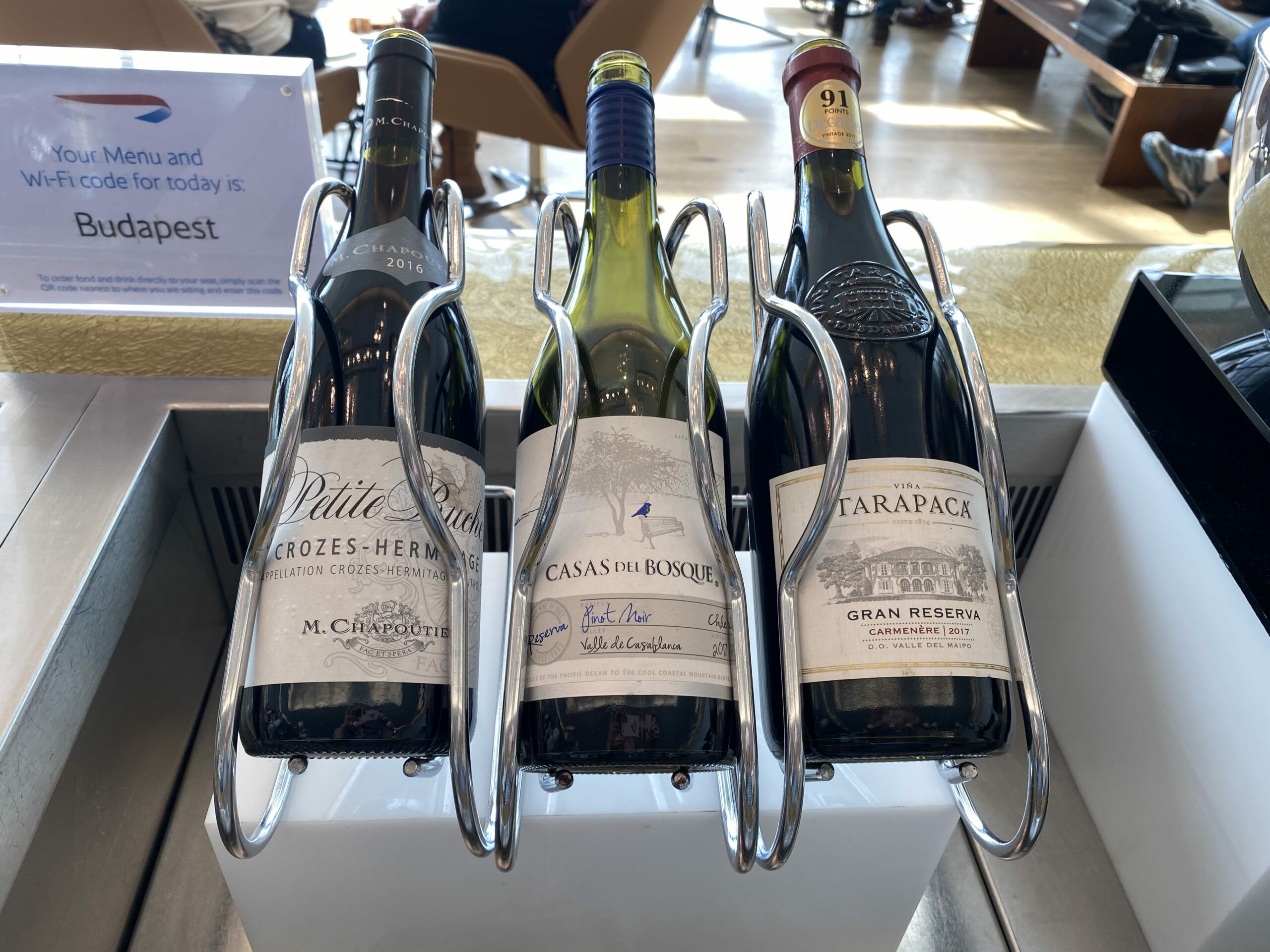 Here are the pre-made Mr Lyon cocktails – note the Aviation gin in the background which is also relatively new.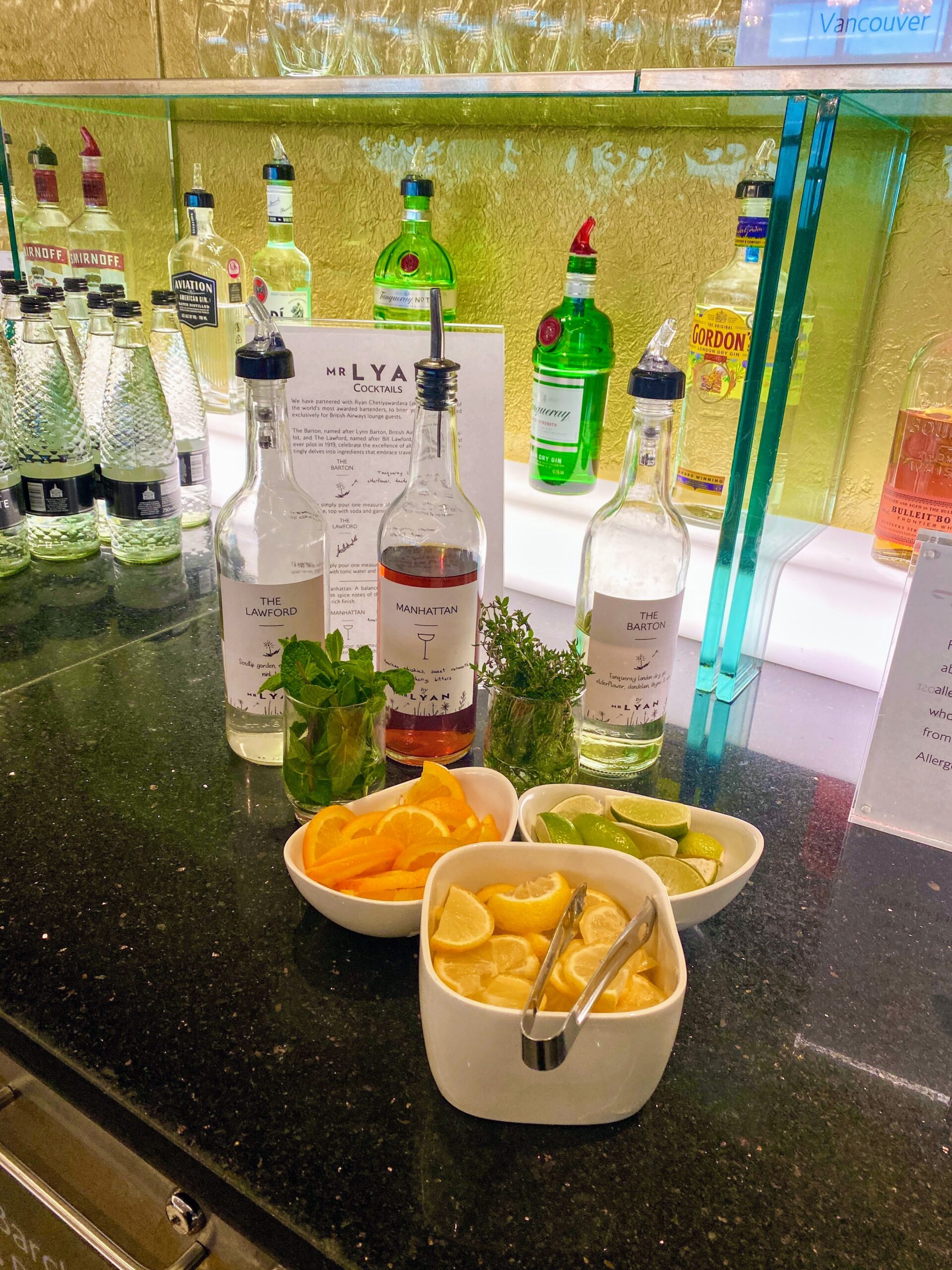 Other facilities
I was pleased to see that there are now more work facilities. As well as a few desks by the entrance to the terrace, there is a dedicated area at the very back next to the sleep pods. This tends to be the quietest and coolest area in the lounge. Instead of the champagne bar, there is now a series of sockets with a worktop and stools.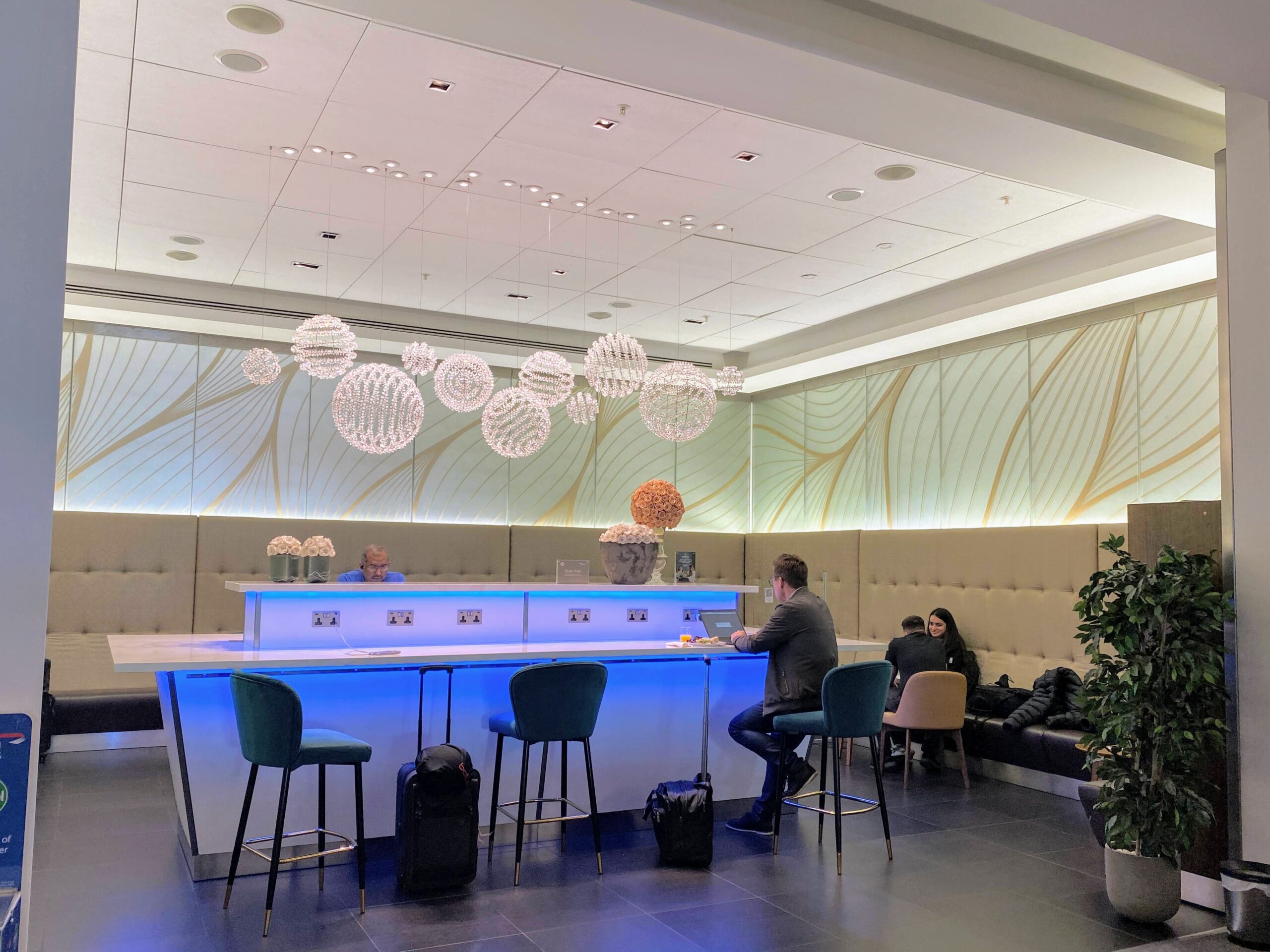 There are no longer magazines and newspapers but you can use Press Reader to read hundreds of publications on your mobile device.
There is now also shopping brought to your seat which I think is a great idea. It's only available for Fortnum and Mason's and Burberry but you order through the app like food and then it is brought to your seat.
The Forty Winks nap area is also still there at the back of the lounge and you can also access Restworks audio relaxation content through the lounge app.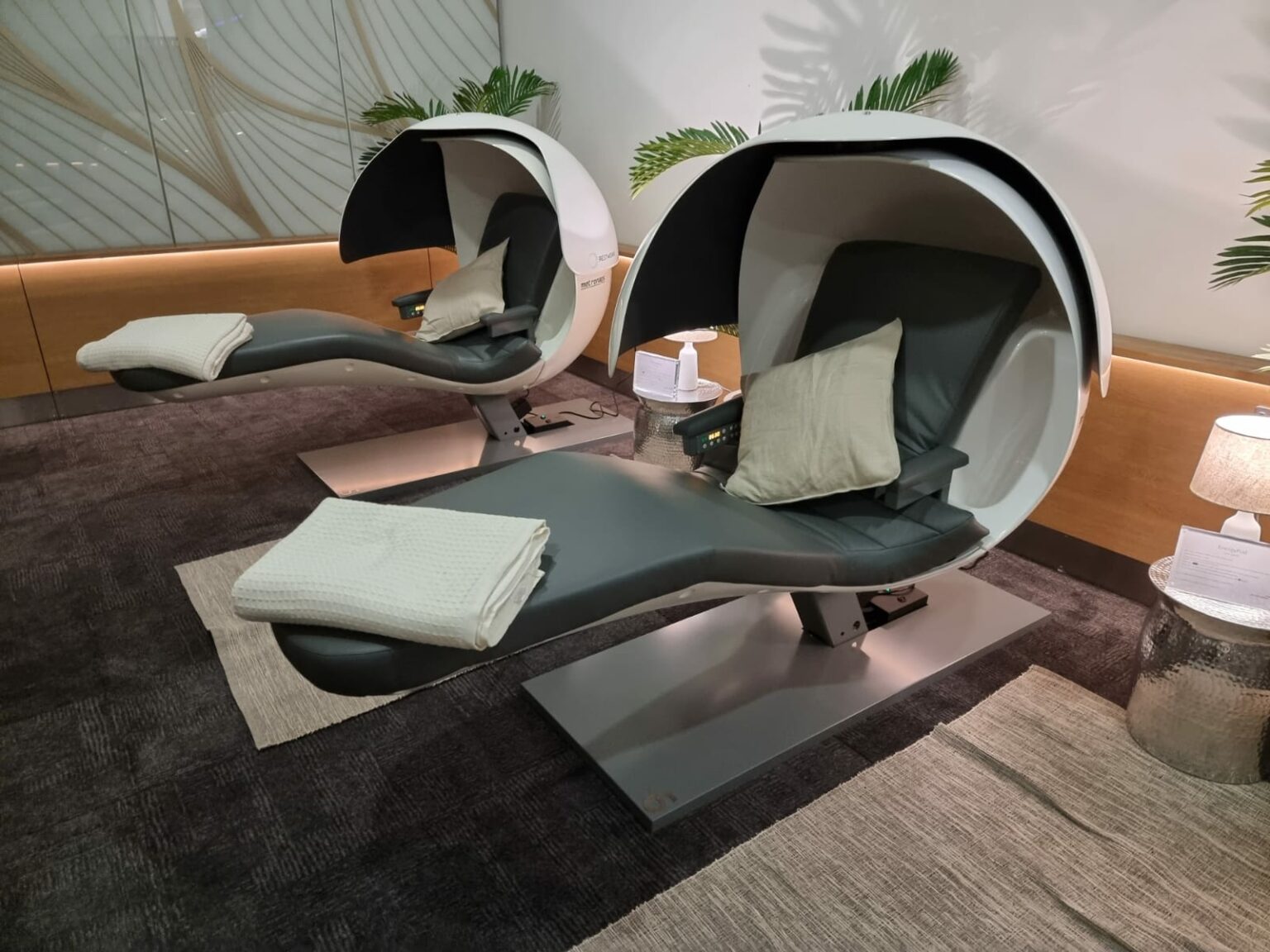 Sadly the Elemis spa closed permanently during the pandemic but BA continue to look at future options for wellness. You can also use the app to see shower availability. The showers are outside the lounge towards the Concorde room. If they are full on the app, head over to the shower reception area.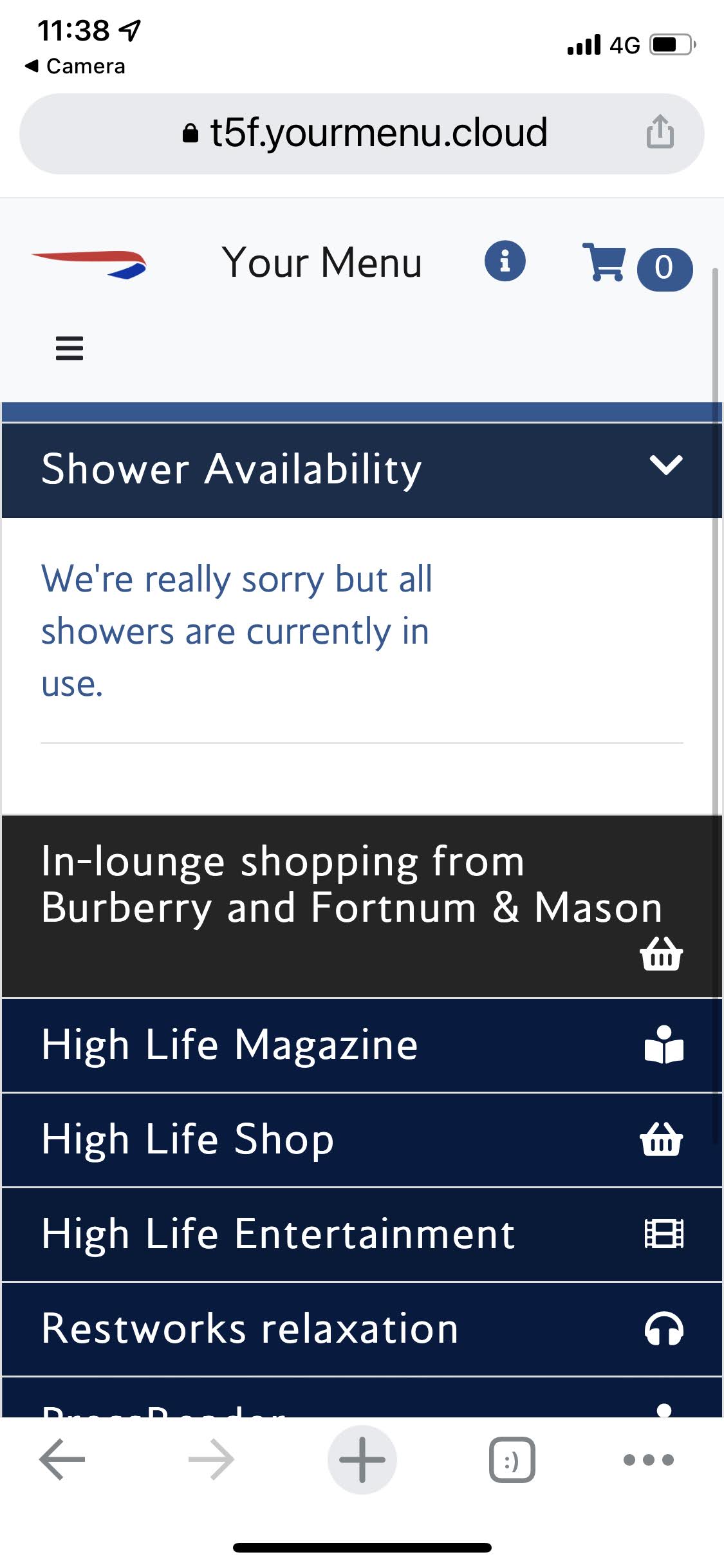 Conclusion
While BA has had its challenges operationally, the First lounge has actually improved to be better than before the pandemic in my opinion. Now, as well as having DIY options you can also get table service and it's good to see a choice of cocktails and some drinkable fizz too.
It's a shame the spa went but let's hope eventually it comes back.