So I was fortunate enough to have a first class booking a few days after the new service started and here are a few of my thoughts… And lots of pictures!
I flew on a Boeing 787 Dreamliner to Doha, for clarity. If you want to read more about BA's B787 First cabin try this review.
It's complicated – the crew showed me the service instructions, which were pages and pages long.
It's a good step in the right direction – it brings first towards other carriers, but come on BA – we need Caviar!
The food was decent, as far as plane food goes.
The portion sizes are now substantial.
The cocktails are fun, but nothing amazing, as the choice is missing any real "classics"
They still don't carry enough LPGS onboard.
The service, due to its nature is slower.
The PJs were comfy, but I'm not a massive fan of the design.
This slideshow requires JavaScript.
Didn't try the headphones personally so can't comment but a friend said they are definitely a step up in terms of comfort and noise cancellation/isolation.
The new bedding is a step up too with 400 thread count sheets, a much thicker topper (although sadly not like the Emirates memory foam one) and a better pillow too. It definitely made a very comfy bed!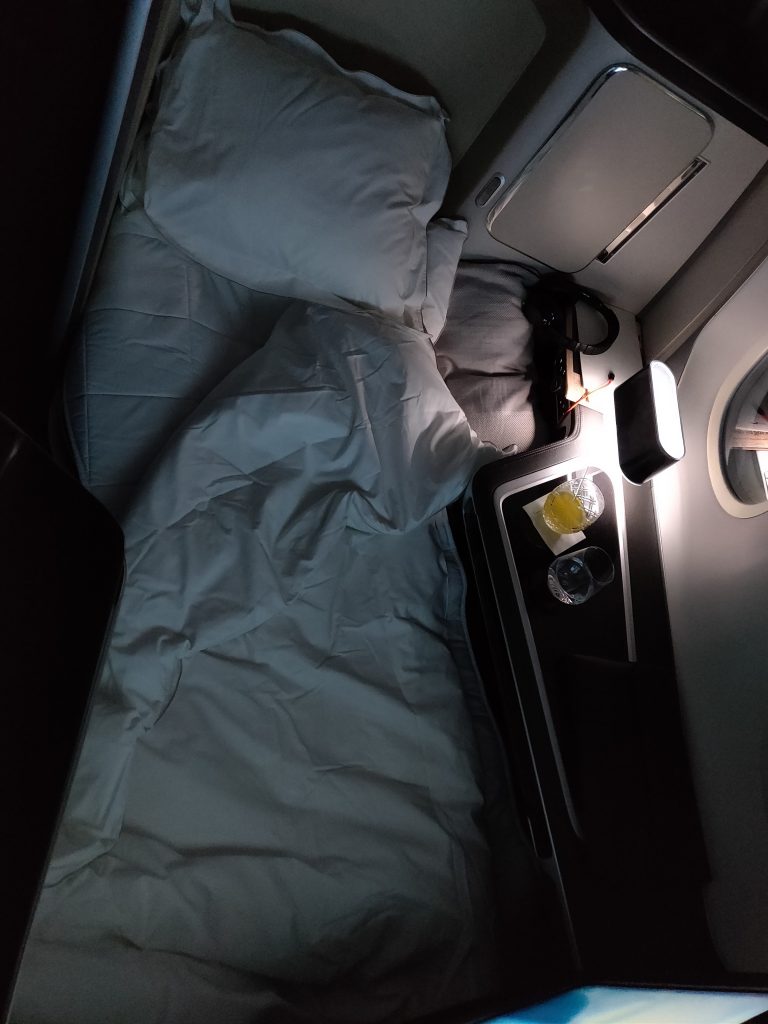 Enjoy the pics and expect a more detailed review next week when Michele and I, fly in First to Singapore.
Food and drink photos
The menu and drinks:
This slideshow requires JavaScript.
Canapés, with more champagne of course!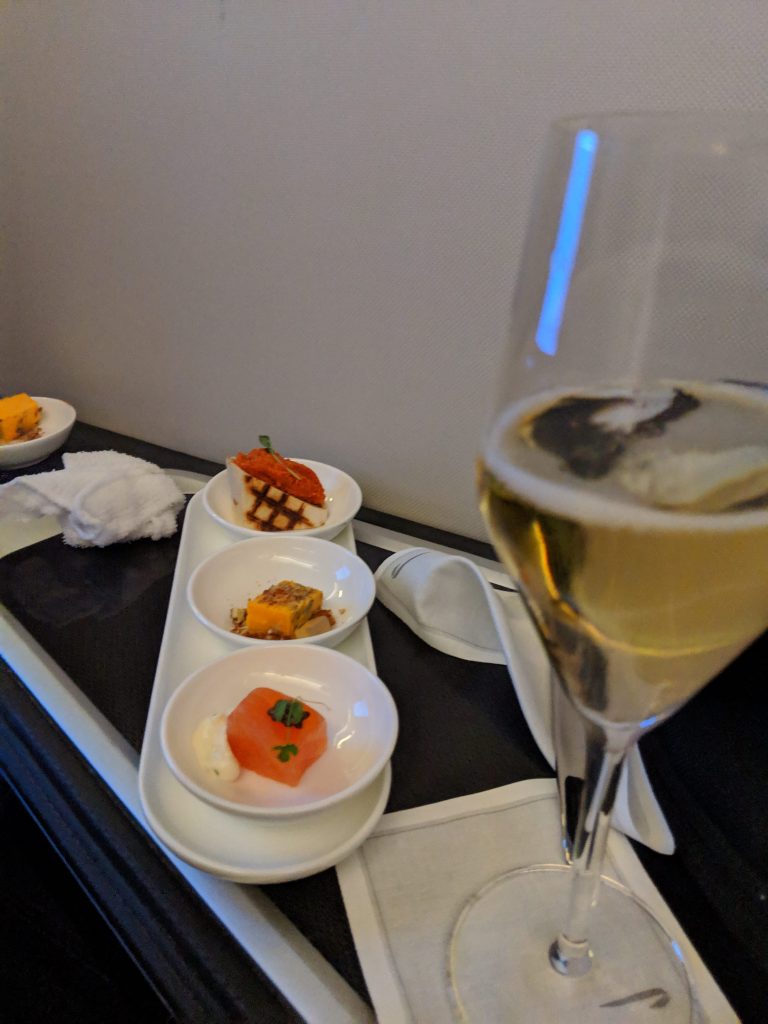 New glasses: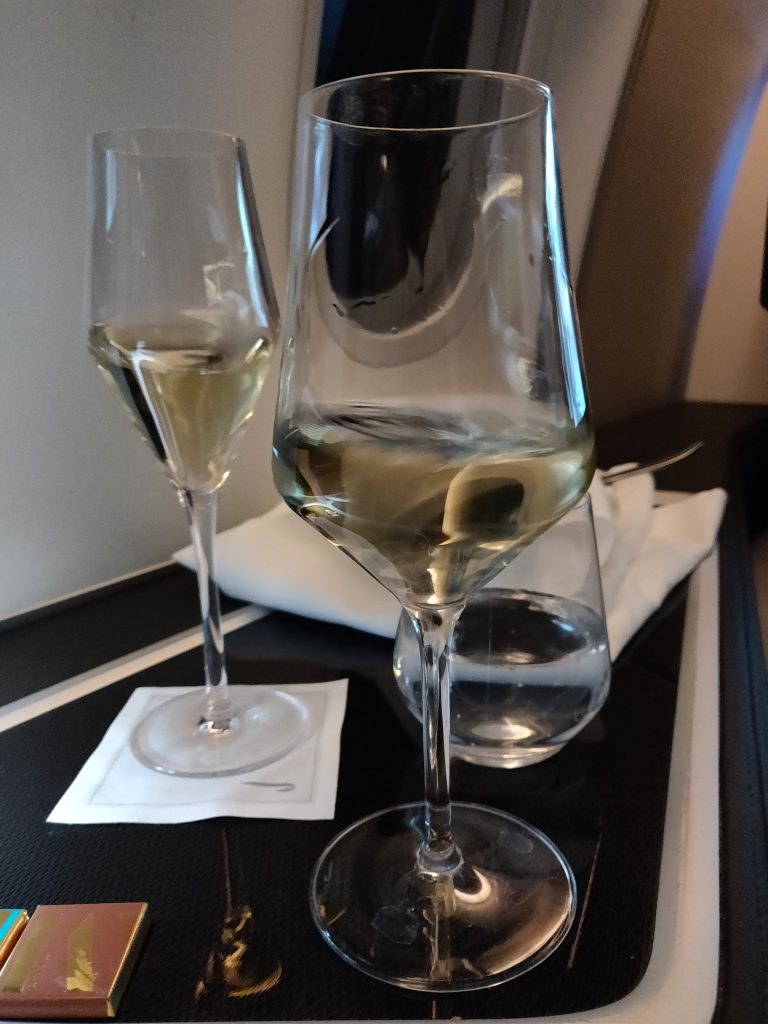 Gin Zing cocktail in one of the new glasses: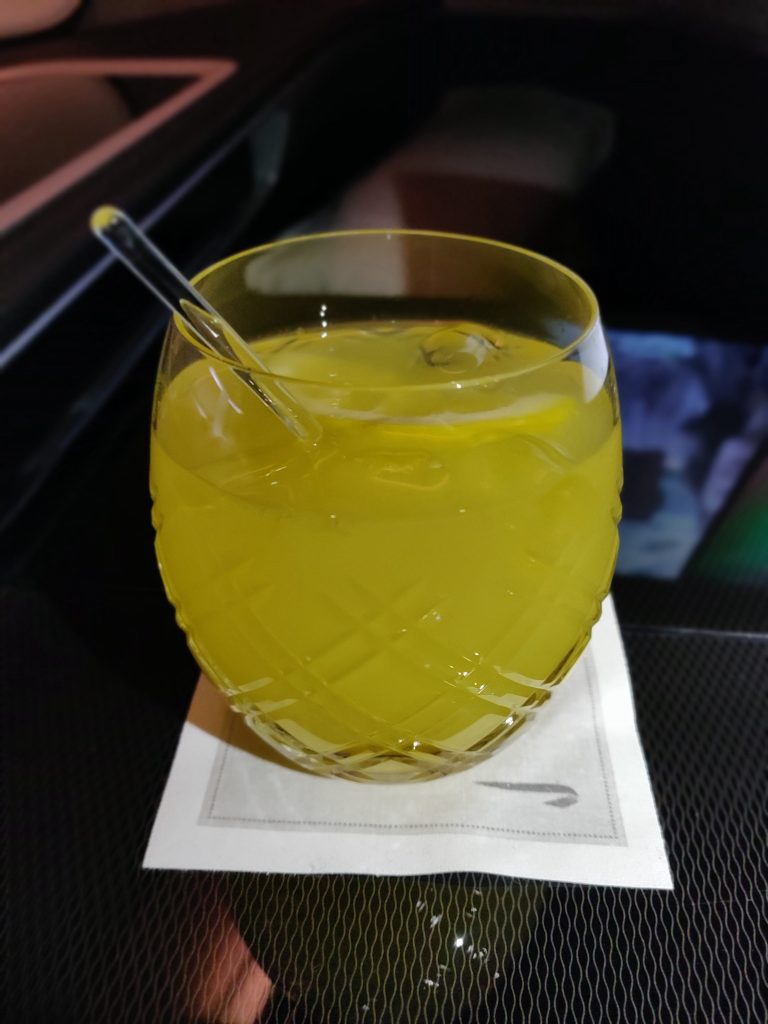 The Vichysoisse soup with poached duck egg: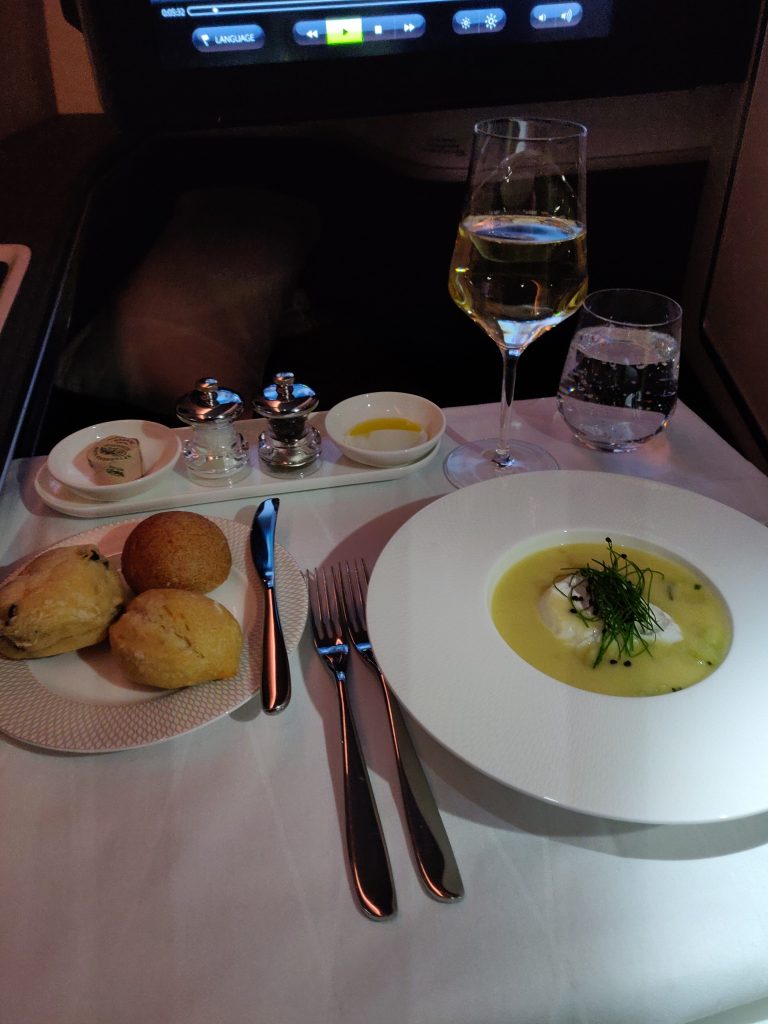 The meze plate: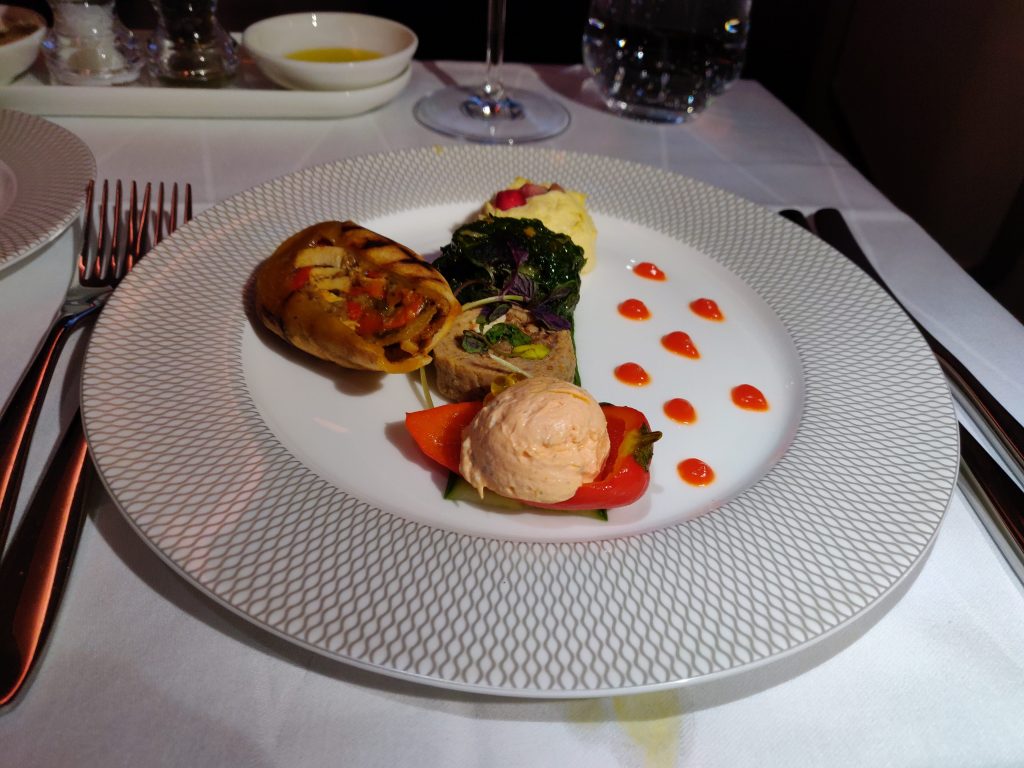 Cod Sayadieh: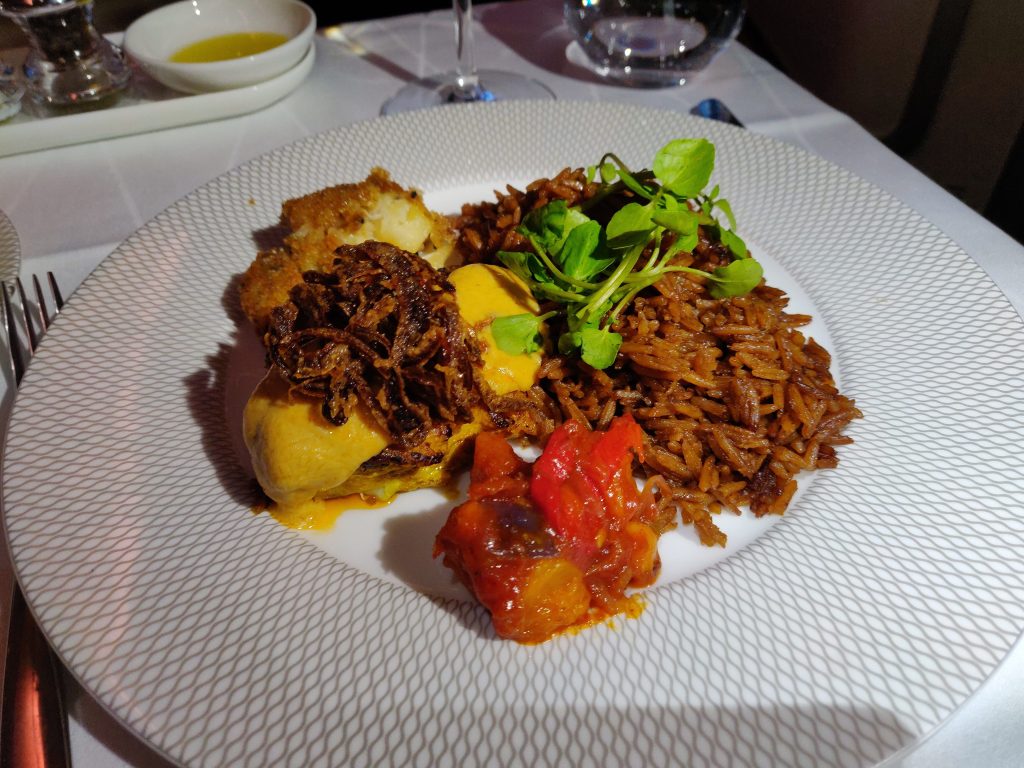 Broccoli with almonds and potato fondant side dish: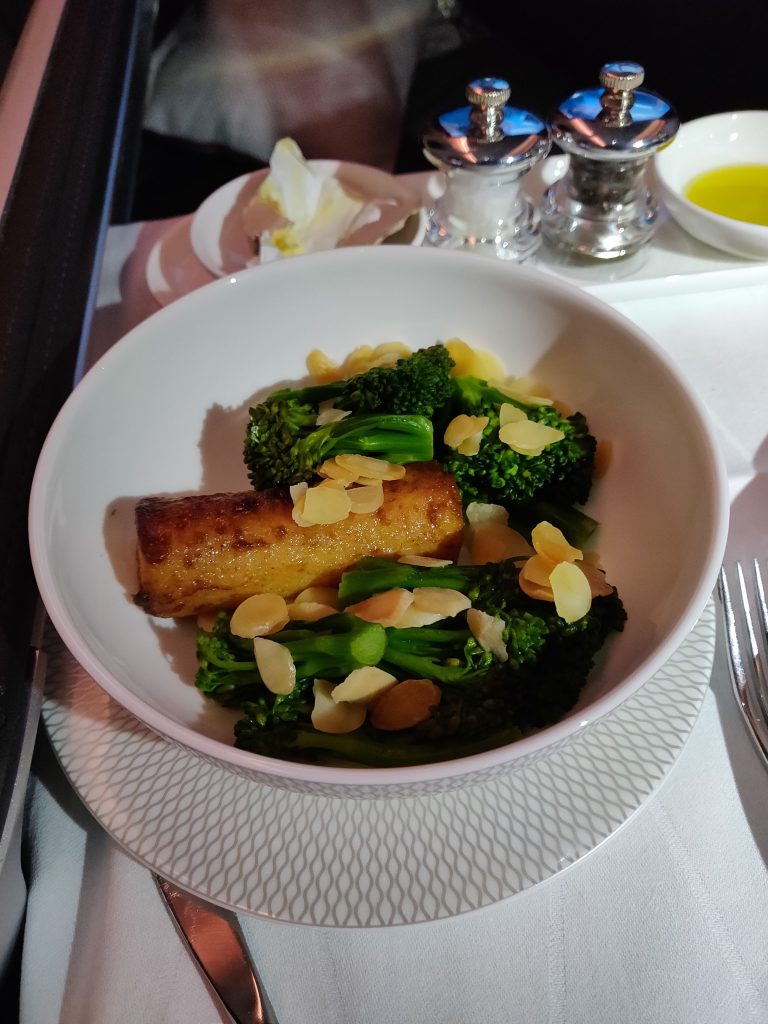 Fillet of beef with 3 sides: fondant potato, carrots and broccoli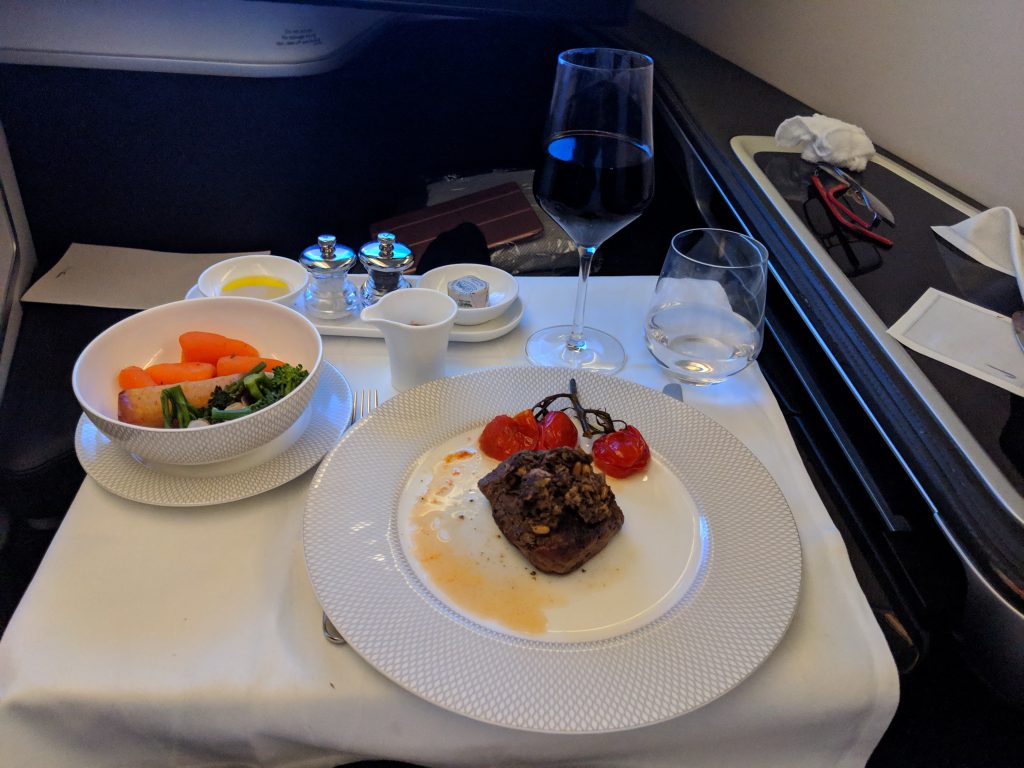 Vanilla ice cream with caramel sauce: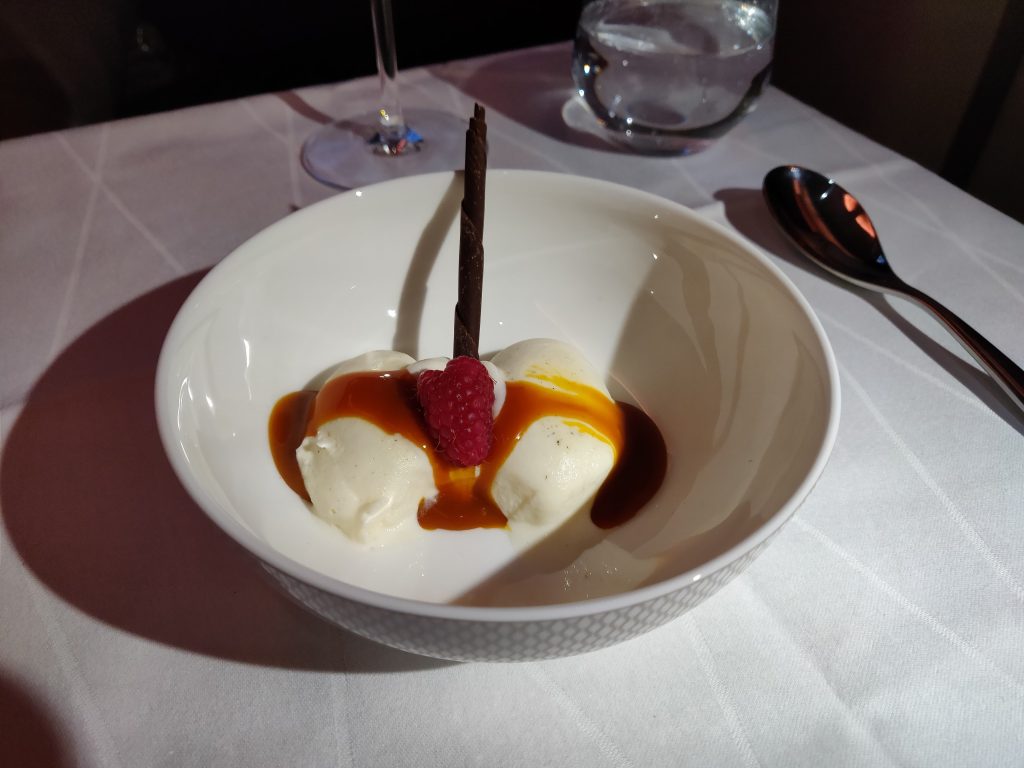 So what do you think of the look of new First? Do you think it's an improvement? Let us know in the comments below or on social media.