Some more details have emerged since I published my previous BA sale article yesterday. Here is a round-up of the most interesting offers:
Save an extra £200
When you buy two Club World return sale tickets. Only available on sale fares and on selected routes in restricted travel classes.
Luxury holidays deals
There are some interesting Club Europe and Club World deals that actually make the air fares a much better deal when you include a hotel. Below are some of the better deals:
Club World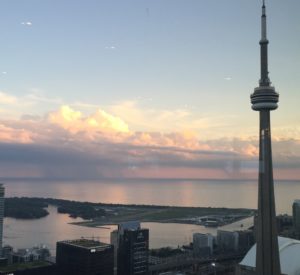 Toronto – 

£1750

 pp 

Flight + 3 nights 4* hotel

Orlando – 

£1802

 pp 

Flight + 7 nights 4* hotel

Boston – 

£1881

 pp 

Flight + 3 nights 4* hotel

Dominican Republic – 

£1499

 pp 

Flight + 7 nights 4* hotel

Cancun – 

£1749

 pp 

Flight + 7 nights 4* hotel
Club World holidays can be found on this page.
Club Europe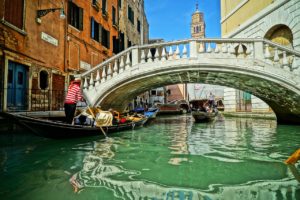 Venice – 

Flight + 3 nights hotel 

£289

 pp

Barcelona – 

Flight + 3 nights hotel 

£259

 pp

Seville – 

Flight + 3 nights hotel 

£259

 pp

Verona – 

Flight + 3 nights hotel 

£259

 pp
All inclusive Club Europe holidays
Malaga – 

Flight + 7 nights hotel 

£469

 pp

Ibiza – 

Flight + 7 nights hotel 

£539

 pp

Malta – 

Flight + 7 nights hotel 

£569

 pp

Dalaman – 

Flight + 7 nights hotel 

£569

 pp

Crete – 

Flight + 7 nights hotel 

£569

 pp
Club Europe sale holidays can be found here
Non-sale flights
First Class flights
Although not showing as a sale price there are a couple of good First Class prices currently. Prices start from:
Boston – £2187
New York – £2397
Toronto – £2289
Vancouver – £2395
Muscat – £1595
You can find when the lowest prices are available here
Current Ex EU pricing
There are still no Ex EU BA sale deals but if you were thinking of booking these are the best current prices. The best way to find Ex EU flights is to use Google flights. By clicking on the date input box you can get calendars or graphs of the lowest price per day. You can't actually book on google flights but once you have found the deal you want you can then click through to book with the airline. Alternatively in some cases such as for Virgin ex Dublin flights you will need to book through an agent such as Expedia.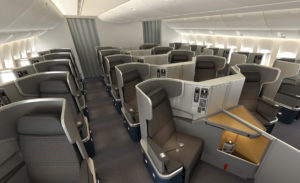 Lowest prices from Dublin during July and August: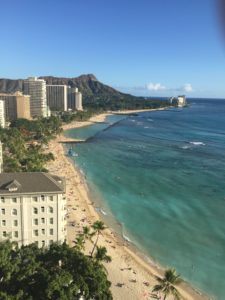 These prices are flying British Airways. If you get a choice and can fly American from Heathrow on their B777, I would choose them over British Airways. Their new seats are the reverse herringbone style used by Qatar and Cathay and the bedding is much higher quality than BA. They also have any amazing snack buffet that puts BA Club kitchen to shame! You will still get the same tier points and Avios but obviously it won't count toward the minimum number of BA flights for status.
Be careful if you are thinking of booking the Hawaii flights. Some of the cheapest flights feature Alaskan airlines from SEA-HNL and you will not get any tier points on these flights even if it is an AA codeshare. You will get Avios when booked on an Alaskan flight code.
If you are not worried about flying British Airways there are also some decent deals on Virgin Atlantic for similar prices from Dublin. I think they are generally superior to British Airways at the moment on the B787s except in terms of route network.
Are these Ex EU flights worth buying now?
As these are not sale prices it may be worth hanging on to see if they feature in a sale. We have previously seen much lower prices in sales, even as low as <£1000 to Hawaii from Dublin. Last June I got ex EU flights for July and August to price up between £1200-1400 to West Coast USA. However since then the pound has significantly weakened which may affect future sale pricing. The prices may well come down in future sales closer to the time.
The risk you take with waiting is that the lower prices may not materialise and if they do, if the pound has weakened any more, it will wipe out any further savings. It all depends whether you are willing to risk not getting the flights you want to wait and see if you could save more. If you are more flexible about when you travel I would probably wait.
You can learn more about Ex EU flights in my beginners guide to EX EU.