I recently spent some time in London for work, and I thought it would be good to start and finish with something fun. With the week ending with the TLFL event, I decided to attempt a day trip from London to Paris on the first day. Although I love flying, the idea of going through airport security twice a day didn't sound appealing, so I booked a return train trip with Eurostar instead.
My reasons behind the trip were to tick Paris off my bucket list and see as much of the city as possible in a day – with the hope of returning someday to see the sights I missed. So, is a day trip from London to Paris worth it? Here's everything you need to know.
Travelling to London
I started my journey right at the bottom of Cornwall in St Ives and boarded the 9:55 pm Night Riviera Sleeper Train from St Erth. You can read my review of one of my past trips on the Night Riviera here.
The train was due to arrive in London at 5:30 am, but when I woke up at 5:45, we were stuck 10 minutes out of Paddington with an engine issue.
Luckily it was fixed in time, and minus a shower, I dropped my luggage off at The Chilworth Hotel (review coming soon) and boarded the London Underground to London St Pancras. I wasn't too worried about being late because I now know how Eurostar check-in works from a previous trip to Brussels in September. You can read my full review here, comparing Standard and Standard Premier classes.
I got through security in 5 minutes and had 1 hour to spare. I highly recommend booking an EARLY Eurostar ticket to avoid the huge queues I encountered mid-afternoon on my previous trip!
I had a ticket for the 8:01 am train, which travels directly to Paris at 11:20 am (10:20 am UK time). The total journey time from London to Paris is 2 hours and 19 minutes. I booked a ticket in Standard due to the relatively late booking 11 days before departure.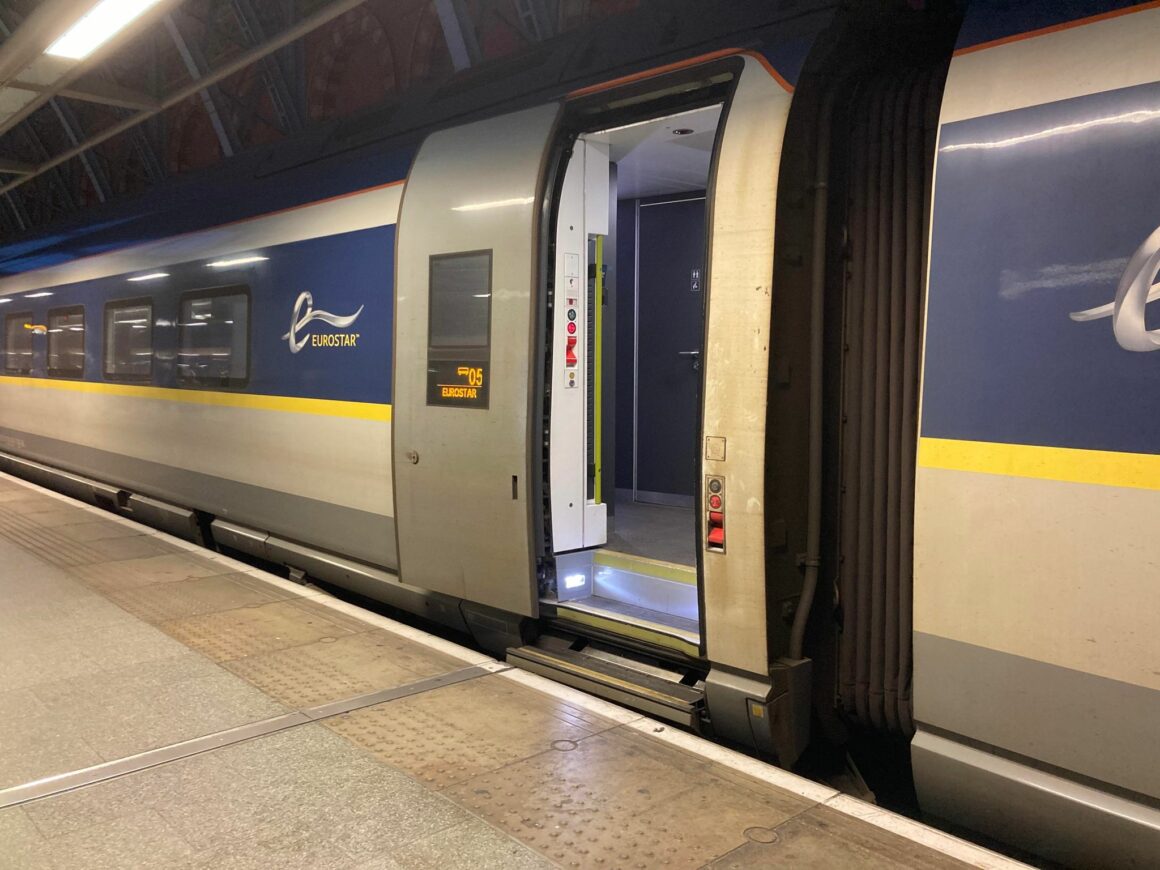 One Day in Paris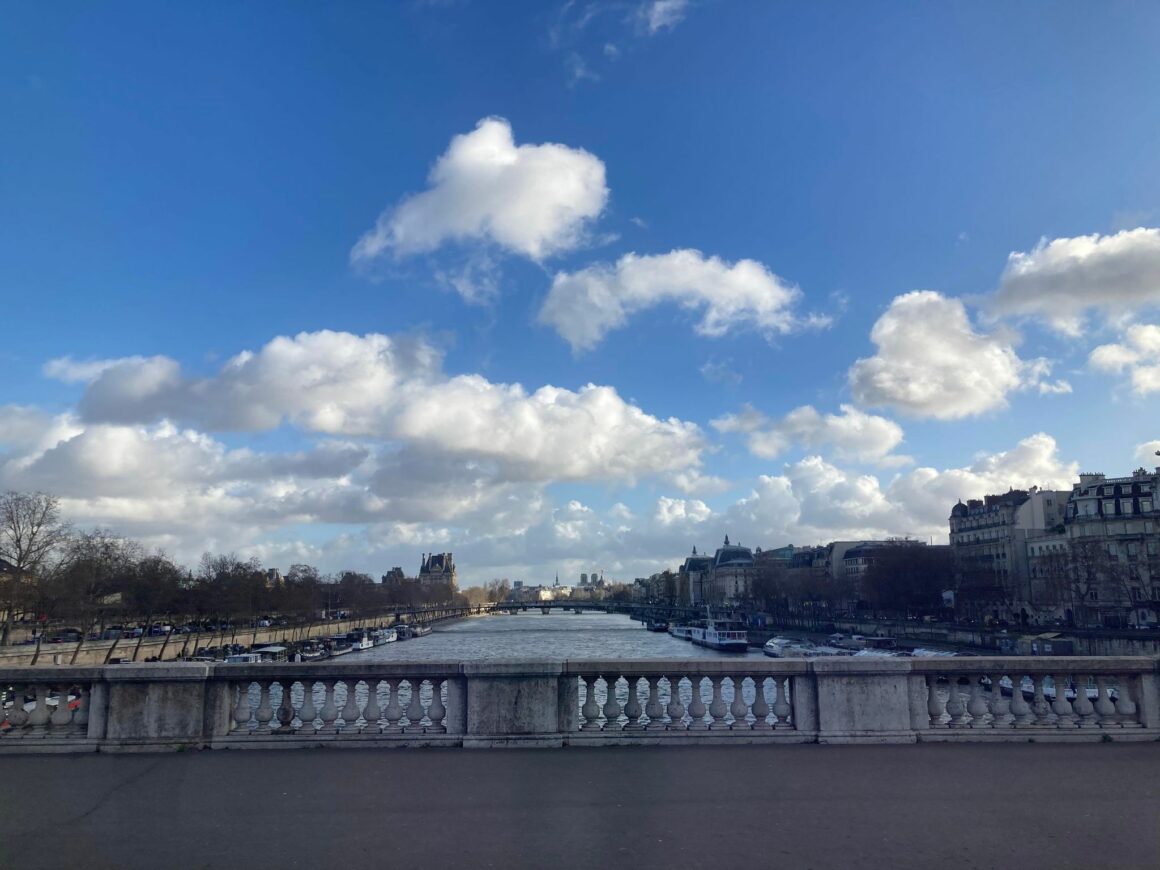 I booked the Tootbus hop-on, hop-off bus tour. Arriving at Gare De Nord station, there weren't any stops nearby, so I got a taxi to the stop directly outside the Eiffel Tower. Because this was my first time in Paris, the goal was to see all the major sights, visit some shops and try some French cuisine.
You would also have time to book the River Cruise add-on for one day in Paris, but I wanted to leave some time free in case I found something spontaneously on the day.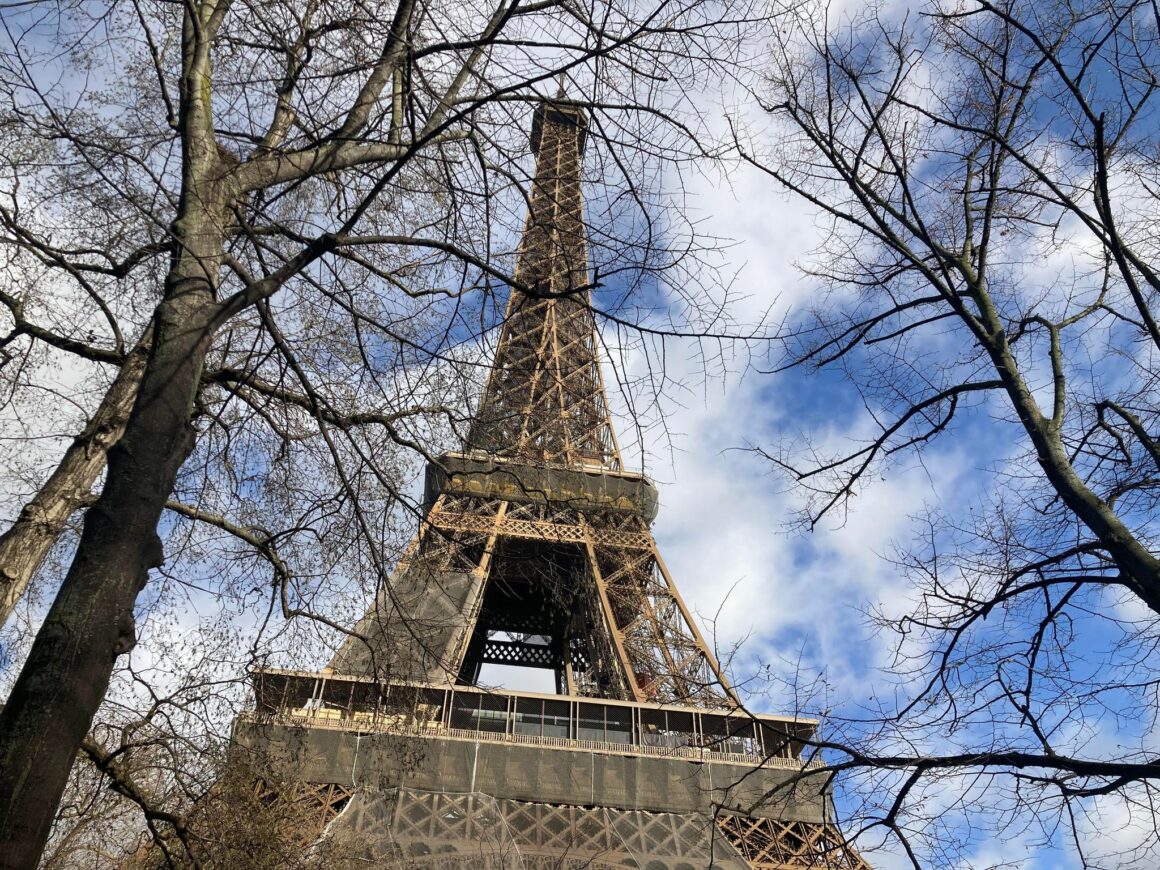 This enabled me to see all the major sights and even get off for a look around the Arc de Triomphe Area. I ended up trying food at a local bakery and going to Subway. However, if you wanted to eat at a restaurant, you would still have time. I saw lots of the touristy areas in Paris and the landmarks, but I know that having one day to explore Paris, I missed out on some hidden gems.
To get back to Gare De Nord, I took the tube. It was a longer route with two changes, but it still got me to Gare De Nord on time. It's recommended that you get to the Eurostar terminal 90 minutes before your train's scheduled departure (or 45-60 minutes for Business Premier).
The Train Home – Eurostar from Paris to London
The train back to London was 19:13-20:36. security took a bit longer in Paris than in London, but it was still much faster than when I travelled to Brussels in the summer. There were some lovely cafes, duty-free shops, and a convenient waiting room with plugs upstairs. I even managed to do a work meeting between going through security and getting on the train!
The Eurostar journey ran smoothly and on time, and I was soon back at The Chilworth Hotel before 21:15.
Working Remotely on the Eurostar
I was also expected to do a full day of work during this trip, with the idea of working in the waiting rooms and Eurostar each way. I thought this was completely feasible due to the large amount of travel time. I also planned to arrive at Gare De Nord early for my work meeting before going through security. I ended up working out the time difference wrong and doing the meeting after security.
The WIFI and signal on the Eurostar were much worse than on other trains. I've travelled on, especially when you add in the signal break when travelling through the channel tunnel. If you plan to work on the Eurostar, I recommend doing something offline or downloading what you need before your journey. You could even open the tabs you need while there's a good signal so you can carry on working in the tunnel.
The Cost of a Day Trip from London to Paris
– Ticket from London to Paris – Tickets range from £39-£240 depending on how far in advance you book. The average cost is around £79.
– Ticket from Paris to London – 'Same as above'.
– Toot Toot Bus Paris – £34.85
– Food and Drink – £10+
– Transport in Paris – Metro 2.40 + Taxi £18
– The London Underground – £6
How to Plan a Day Trip to Paris on the Eurostar
Book Your Tickets in Advance – There's a huge price range on Eurostar tickets, and one of the main factors that affect this is how far in advance you buy your ticket.
Book Cancellable Tours with Get Your Guide – I always use the Get Your Guide app to add the attractions/tours I like to my wishlist. When the trip comes closer, I book my favourite ones and read the cancellation policy.
Look at the weather before you travel – The week I travelled, it was a rainy week in London. Luckily, the day I booked Paris, the weather looked much better. If you're going on a day trip, the last thing you need is extra packing, such as coats you don't end up wearing.
Bring a European Adapter – This one catches lots of people out. Although most seats on the Eurostar have both plug sockets available, this doesn't apply in the city, and if you haven't printed off your tickets, you'll need a good phone battery to get through the ticket barriers!
Read up on the sights you want to see before you travel – If you have one day in Paris, I highly recommend writing a list of what you want to know so you can plan your day accordingly. If you want to be more spontaneous about the day, book a hop-on hop-off bus ticket and get off at your best spots.
Look ahead to how to travel to St Pancras from your starting destination – If you're familiar with London, this one won't apply, but if you're like me (who always gets on the tube the wrong way etc.), it's good to leave extra time and have a plan of exactly how to get from A to B. I usually use Google maps for this.
Other Wa
ys to Travel from London to Paris on a Day Trip
There are always plenty of cheap flights from London to Paris. With London having four airports and Paris 2, I'm sure you would be able to find a good deal on your travel day!
If your companion voucher is due to run out or you've accumulated a high Avios balance, I highly recommend a day trip from London to Paris. Going through security twice in one day would be easier in first class or Club class, where you can use the lounges and fast-track through security. Having travelled both ways on the Eurostar, it might have been good to mix things up a bit and fly one way. However, you should keep in mind that the airports in Paris are much further away from the city centre than Gare de Nord.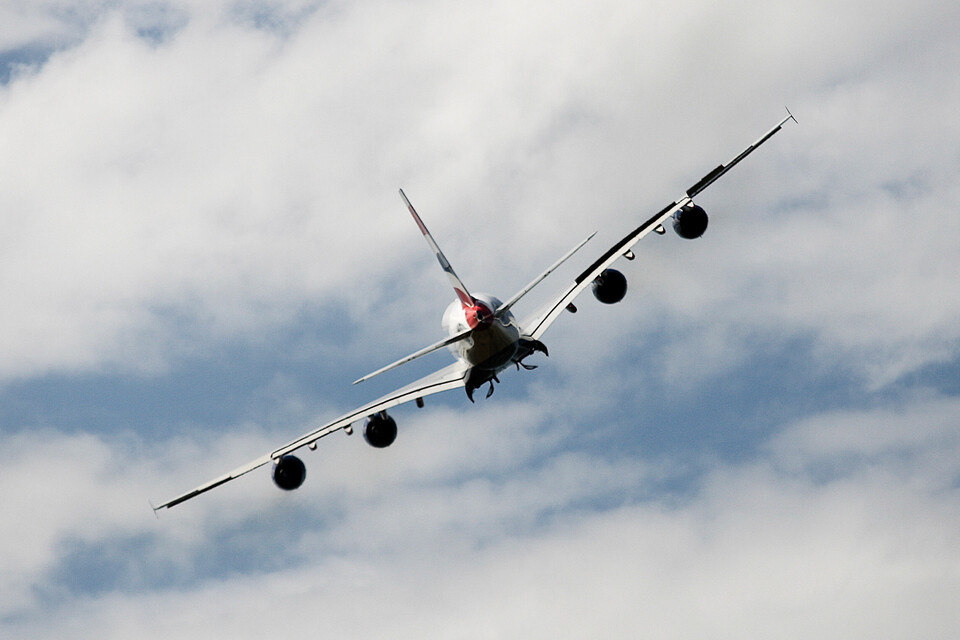 However, it's not possible to drive to Paris from London for a day trip. The journey duration is around 5 hours and 47 minutes, which would not work for a day trip! The same applies to bus travel (8 hours, 47 minutes!).
Final Words – Is a Day Trip from London to Paris Worth it?
It's definitely possible to travel to Paris and back to London in a day while still having plenty of time to see Paris. Considering the time needed to get through security on the way back to London, you should have around 6 hours in Paris.
However, if you caught the first and last Eurostar, you would have 11 hours to enjoy Paris, and you could see the Eiffel tower at night!
It's not typically cheaper to do a same-day return journey on the Eurostar (unless there's a special offer). I recommend staying one night in Paris, so you can enjoy an evening and have two days to explore the city.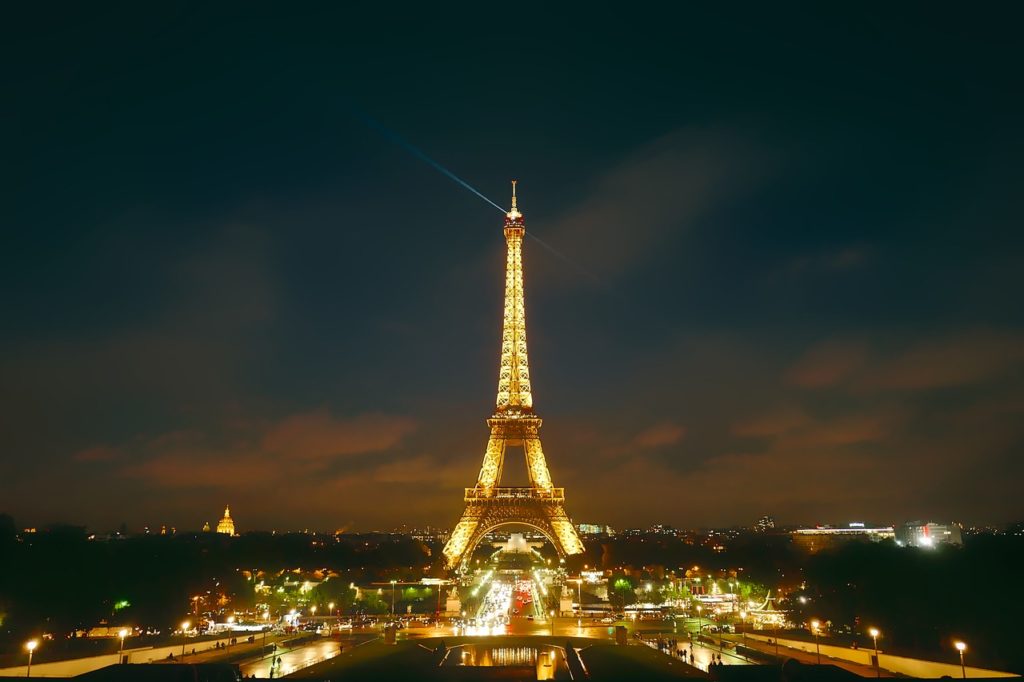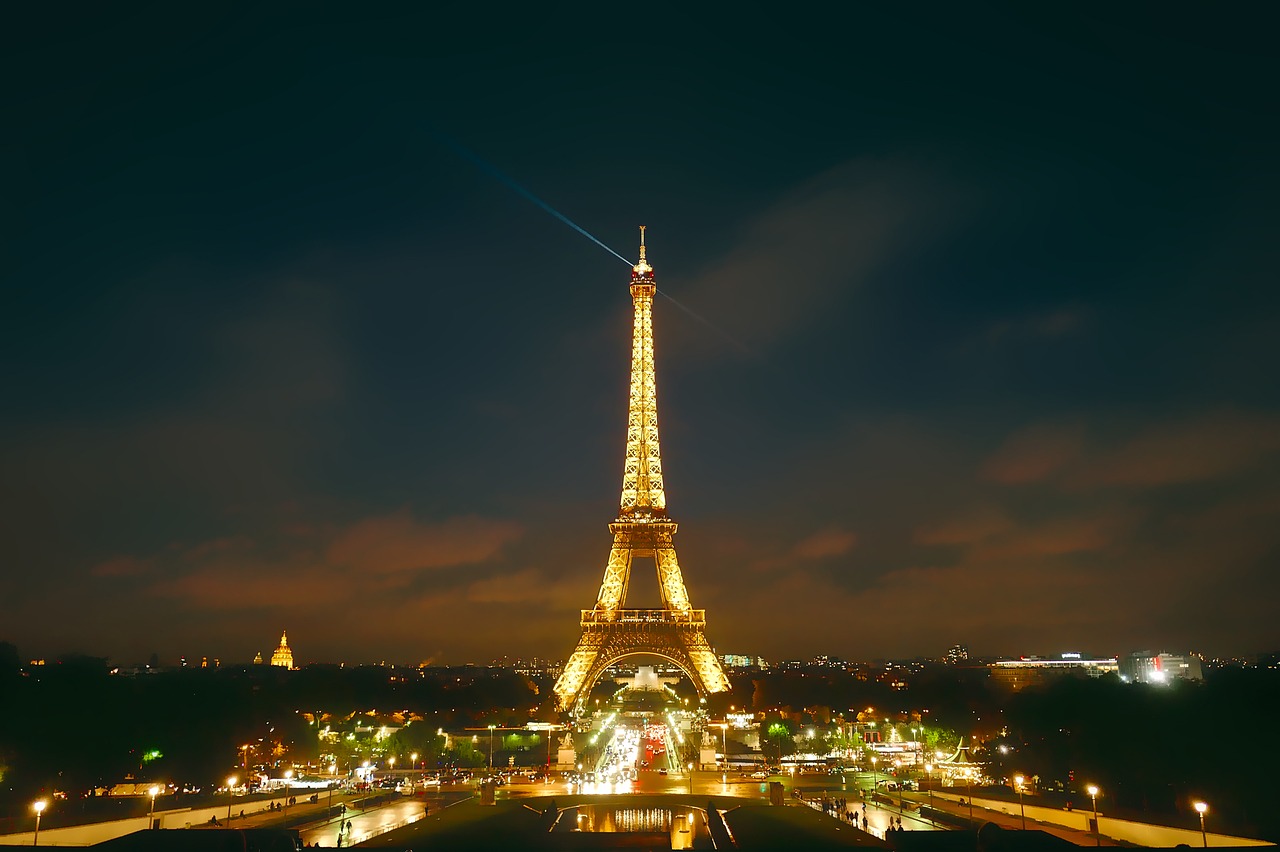 If I'd had more time and didn't have to be back in London early the next day, I would have preferred to spend 1-4 nights in Paris. For a first-time visitor, this is enough time to see all the major sights in Paris, have a nice Lunch and maybe even visit an attraction. It may even be a good idea to mix it up a bit and fly to Paris and get the Eurostar home again.
Have you ever been on a day trip from London to Paris? Let me know in the comments below.