Today's article is from Callum, one of the newest recruits to the TLFL team. You can read more about Callum here. You may notice for the next couple of weeks that there are less articles from me and more from other people. That's because I am working on a new look for the TLFL website and brand which should be finished by mid-September.
Following hot on the heels of partnerships with other oneworld members including British Airways and others, luxury carrier Qatar Airways has penned a 'strategic partnership' with Finland's national airline, Finnair. Here's the lowdown on what you can expect.
The basics
Announced on Monday, Finnair will connect Helsinki, Stockholm, and Copenhagen seven times each week respectively to the capital of Qatar, Doha, from November 2022. The two airlines have stated they are assessing launching joint flights between a fourth European city and Doha too. The press release states the usual buzzwords of being able to 'connect seamlessly' and opening new destinations for Qatar customers in the Nordics as well as Finnair customers across the globe.
The services will operate under a comprehensive codeshare agreement with the two airlines' shared passenger and cargo capacity. Finnair will be using their excellent but controversial Air Lounge seat in Business Class as well as offering premium economy – despite the class being derided by Qatar CEO Akbar Al Bakar.
Why are they doing this?
If you look beyond the press announcement, Qatar Airways and Finnair are currently in difficult but quite different situations. For the former, they are being hit by the grounding of some Qatar Airways A350 aircraft due to paint degradation issues and subsequent safety concerns. The airline is clearly growing their presence globally, but the A350 issue has led to an irrefutable breakdown in the Airbus relationship leading to the cancellation of the remaining A350 order and the A321neo.
Qatar clearly needs more aircraft to serve their hub and sustain growth in the market. This is being served by the return of the A380 despite Al Bakar describing it as a 'mistake' and saying they are eager to exit the fleet. The other method Qatar Airways is increasing its reach is through many partnerships, with the majority from the oneworld alliance. Examples to Doha include:
British Airways operating one flight from Heathrow daily, previously another at Gatwick.

American Airlines operating a New York-JFK to Doha flight daily.

Lease of several Cathay Pacific 777 aircraft while Hong Kong is still largely closed to the world.

Partnerships with incoming oneworld member Oman Air.

Air Canada, part of rival Star Alliance, serving Toronto to Doha a few times per week on a codeshare basis to connect to Qatar Airways.
For Finnair, the reason is even more pronounced. The Finnish airline, which also happens to be my favourite European carrier, heavily leaned on the Asian market for connecting traffic from their home continent. The geographic position made sense for connections along with an excellently designed airport makes it an excellent choice. Pre-pandemic, Finnair served six destinations in Greater China, five in Japan and South Korea as well as three in Thailand and Singapore.
While Southeast Asia is open, Japan and China are still exceptionally difficult to get into as a visitor with the latter still enforcing strict quarantine procedure exacerbated by the impact of Russian airspace closure. With a fleet focussed on long-haul A350 aircraft, the airline needs to reorient. Previously they did this by utilising some aircraft from Stockholm to the US and Bangkok, which as a side note, appears to be cancelled as I received notification of one of my flights being cancelled in January.
The agreement between Qatar Airways and Finnair is mutually beneficial – and one that could be beneficial to many readers of this website.
What does this mean for you?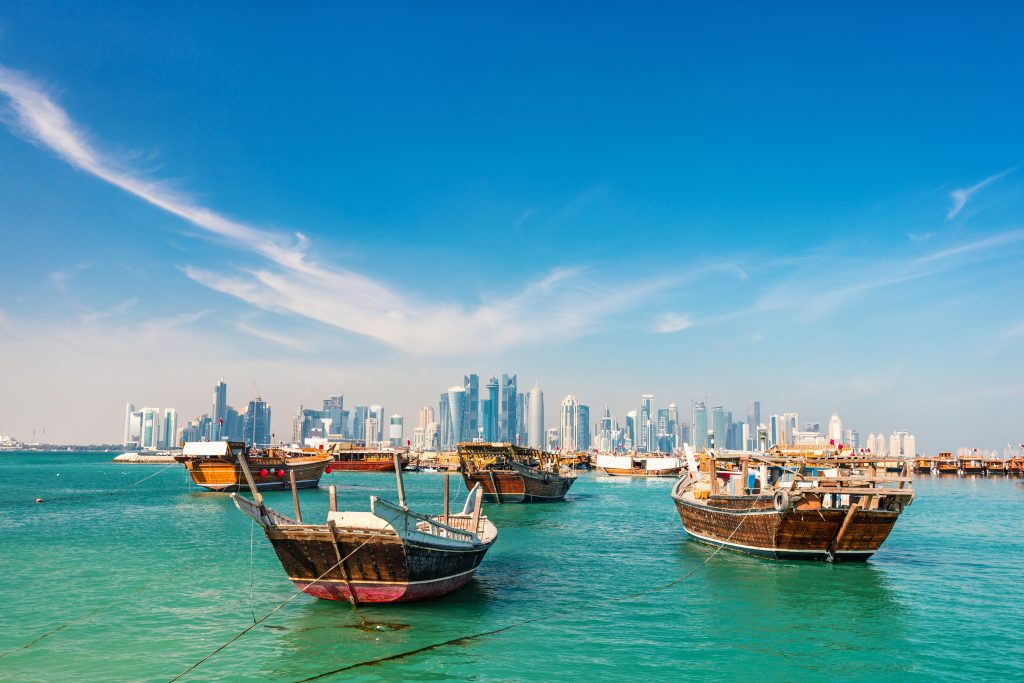 As travel enthusiasts, we often go out of our way to score the best deal on our flights – whether that be using points of departure from an airport in Europe (ex-EU deals). Stockholm is one of the best places one can choose for ex-EU deals on their flights. In 2019, I scored Stockholm to Bangkok for around £1200 return, while I recently flew Thai on the same route for a comparable price. Similar routes from London will easily be two to three times more expensive, not to mention the more tier points and miles one will earn.
More flights from the home of the best ex-EU eastbound flight deal are only a positive for savvy consumers looking to turn left for less. These flights will be sold via Qatar Airways and Finnair, meaning you can credit directly to your BA Executive Club account earning attractive status levels in the process. Some may be disappointed to learn they won't be receiving Qatar Airways famed service levels or the Q Suite, which sporadically appears on these routes, but I suspect many who enjoy flying will also enjoy flying a different airline on one leg of their connecting journey.
The flights operated by Finnair are yet to go on sale, and neither have the schedules been released. As the flights will launch in November and December, ahead of the FIFA World Cup in Qatar, expect them to go on sale in the near future when one hopes for some cost-effective pricing to long-haul destinations.