Paul, Roving Reporter, Claudio, Mrs B and I would like to wish all our readers a very Happy New Year and may it be filled with plenty of luxury travels!
In a slightly backwards way, I will first look at what we have planned for this year 2020, before I look at our 2019 best travel moments later this week. (Paul is still travelling as I write this in 2019).
Michele and TLFL events for 2020
My first trip will be one of the most important, my next trip (fingers crossed for no problems) will finally get me to BA's exclusive Gold Guest List status for the first time. This affords me a number of benefits such as a gold card and two silvers cards to gift to anyone I want (we are hoping to do a giveaway for at least one of the cards). The trip is with Roving Reporter from Heathrow to Johannesburg with Qatar and then onto Cape Town with BA's Comair for a visit to one of my favourite destinations, Franschhoek. We also are returning to a beautiful guest house (more on that to follow) Maison Cabriere.
In January we will be exhibiting for the first time at Destinations, The Times Travel Show which is on between 30 January – 2 February at London's Olympia. We also plan to have a second reader event in the Springtime since I know a lot of you missed out on the last event due to the limited size of the venue.
I will also be visiting some new countries in 2020 – Sofia in Bulgaria with a group of friends, Tahiti and Moorea in French Polynesia (which has been no 1 on the bucket list for a looong time!) and also Tel Aviv and Jerusalem with Virgin in Upper Class. I am also hoping to squeeze in a side trip to Cuba from the US if I can.
Like Claudio and Paul, I got the great Finnair deal to Hong Kong and am still deciding my itinerary as with 7 nights I plan to try to see a couple of places. Paul and I, purely by coincidence, ended up flying out on the same day so I may well join him in continuing on to Taipei as that is somewhere I have always fancied visiting. We will be flying on the Finnair A350 which will be my first long haul flight with Finnair so watch out for the review!
I will also be flying Air France long haul for the first time in business class from Tahiti to Los Angeles. I got some other good deals in various BA ex EU and Inverness fares. I shall be flying to Vegas from Inverness via Los Angeles for a few extra tier points ( plus a much nicer aircraft) and trying out 2 new hotels plus a revisit to a couple of favourites so there will be some new Vegas hotel reviews. It will also be interesting to see the new Concorde Team in action at Los Angeles and visit the new AA Flagship dining which I have not done in Los Angeles before. (I usually recommend the Qantas First lounge) One of the flights will be another First for me – American Airlines International First class. Given some of the shocking reviews I have read recently, it could make interesting reading for the review!
I am also flying on two of the ex Paris BA fares, one to Hawaii which is one of my favourite places in the world to visit, and one to San Franciso to visit Napa/Sonoma.
I also plan to visit the Farnborough airshow to give all our aviation geek readers some interesting articles.
I still have a few trips to plan – I am planning to fly a little less oneworld in 2020 and have a few airlines I would like to try including Delta, KLM and Turkish. Now it is a question of waiting for the right sale fare.
Is there an airline you would like me to fly on? (that has business class……) Or something else you would like to see us cover in 2020? Let us know in the comments below or on our social media.
Paul
Paul is also doing the Finnair A350 trip to Hong Kong from Italy, but doing two of them. He plans to carry on to Taipei and Seoul on his first trip. He managed to get a spectacular bargain from Casablanca with American Airlines to Hawaii for £1040. Paul got another good deal doing the Madrid/Barcelona fare to Shanghai on British Airways which is a very cheap £1075 and still available via ba.com.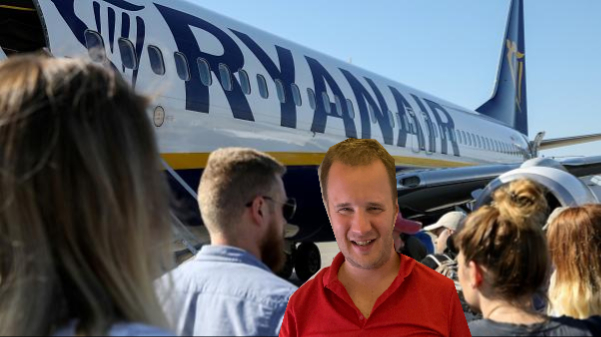 The rest of it remains a mystery so far, I hear rumours that he has decided to ditch oneworld and first-class, instead, he plans to spend the rest of the year flying low cost…..
Roving Reporter
RR has been challenged not to travel in 2021, so he is going for it big time in 2020. Apart from the trips with me I have mentioned, he is also doing:
Hong Kong on Swiss business class on the companion sale fare, staying at The Langham
Delhi on Swiss First on the companion sale fare, staying at The Oberoi Udaivilas, Oberoi Delhi and Hilton Jaipur.
Sao Paulo on Virgin in Premium Economy, staying Melia Jardin Level with a day trip to Rio
Portland on BA business class from Inverness returning from San Francisco in business class (but hoping to upgrade to F with Avios)
Tokyo on ANA First class (review from this year's flight coming soon), JAL business to Shanghai and Virgin Upper Class return. Staying at Langham Shanghai
Bali on Qatar business class
Claudio
2020 will be another busy year when it comes to travelling. I have already booked a trip to Vienna for my birthday in February and also took advantage of a super Finnair deal in business class and will be jetting off to Hong Kong and Taipei for the first time in June. Abu Dhabi, Colombo and Jakarta are also on the cards as part of tier point run!
In terms of airlines, I will be flying Sri Lankan Airlines and Eva Air for the first time. Hopefully, I will be able to add another two or three new airlines to the list!
So it's over to you, our TLFL readers…. What do you have planned for this year in your travels that you are excited about? Let us know in the comments below or on social media.