Following on from a recent article on current tier points runs which seemed to generate a lot of interest, I thought it was worth talking about how to maximise tier points. BA currently has a reduced tier points threshold for those that make status by 31 December 2022.
Requirements for status
Until 31 December 2022 you can renew or upgrade your status for 75% of the usual requirement.
So this makes the requirements:
Bronze: 225 Tier Points or 18 eligible flights
Silver: 450 Tier Points or 37 eligible flights (Silver members with renewal dates July-September
2022 will given a 50% reduction in the amount of tier points needed – from 600 to 300 TPs)
Gold: 1125 Tier Points
Gold Guest List: 2250 to renew or 3750 to earn it for the first time
From 1 January 2023, these thresholds will revert to:
• Bronze: 300 Tier Points or 25 eligible flights
• Silver: 600 Tier Points or 50 eligible flights
• Gold: 1500 Tier Points
• Gold Guest List: 5000 Tier Points to qualify or 3000 to renew
It is also worth bearing in mind that you will also need a set number of eligible flights on BA to make or renew status. That's 2 for Bronze and 4 for Silver and Gold.
These must be:
'Marketed' means the flight will have a BA flight number (in your itinerary or on your ticket).
'Operated' means the aircraft that you travel on is a British Airways aircraft (including franchises and BACityflyer).
'Marketed and operated by Iberia' means the flight will have an IB flight number and the aircraft you travel on is an Iberia aircraft (including franchises).
Reward bookings and agency or industry discounted bookings are not eligible.
How to earn them
Tier points are earned on all BA and oneworld flights and BA codeshares. Here are the oneworld airlines you can earn tier points on.
Note this only applies to cash tickets (including if you use Avios to part pay), but it does not apply to Avios tickets.
It is a common misperception that you always earn tier points on Aer Lingus (and Vueling) as it is part of IAG. This is not correct as they are not part of oneworld. However, if you book to fly on Aer Lingus on ba.com with a BA codeshare flight number you will get the tier points.
You also get tier points on other codeshare flights you book through BA with a BA flight number. However, you don't get the same if you book a codeshare on a oneworld airline for another non-oneworld airline.
BA code share partners include:
Aer Lingus,
airBaltic,
Bangkok Airways,
China Eastern,
Fiji Airways,
Kenya Airways,
Loganair,
Vistara
Vueling Airlines
One exception that people may not know about is if you book a codeshare flight through Qantas for a flight on Emirates, you will receive tier points if you put your BA Executive Club number in the booking.
How many tier points will I earn?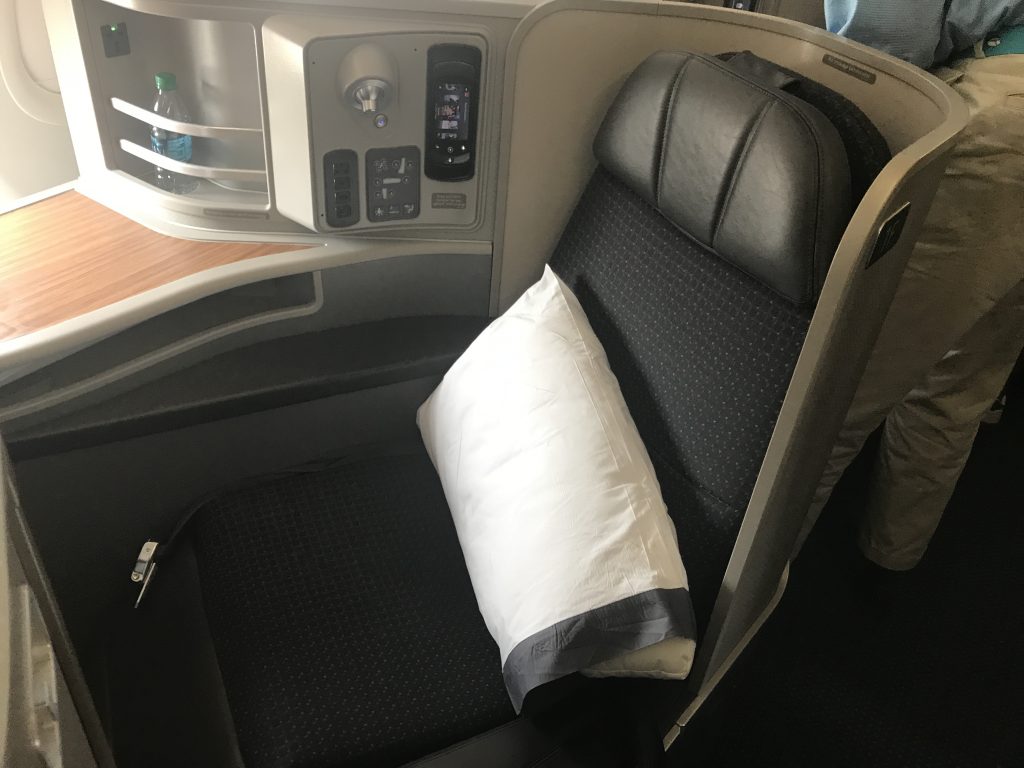 From the UK, the general tier point rates in business class ONE WAY are:
Short haul – 40
Short haul + – 80
Long haul (over 2000 miles) – 140
Long haul+ – 160
First class is 210 points each way in long haul. This also applies to the "proper" first class on AA's 3 class US transcontinental services (not domestic "first").
Economy is more complicated as it depends on the fare class you are booked in. You can find this by:
Go to 'Manage my booking'.
Click on the 'My booking' tab.
Click on the flight number link and the same pop-up as shown below will appear.
During the booking process you can see what you are booking into by clicking on the flight number link to find out the flight details. You'll see a pop-up that looks like this, your fare class is shown beside 'Selling class'.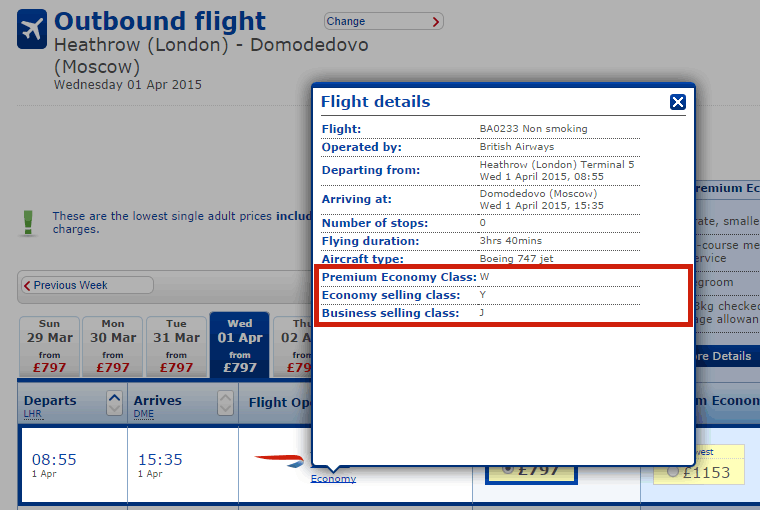 It's worth noting if you pay cash to upgrade, you should get the tier points for the new cabin. It is useful to check upgrade prices online, and at the airport as occasionally, these can be a good value way to earn tier points.
You can check specific routes using the BA tier point calculator.
Maximising tier points
BA Holidays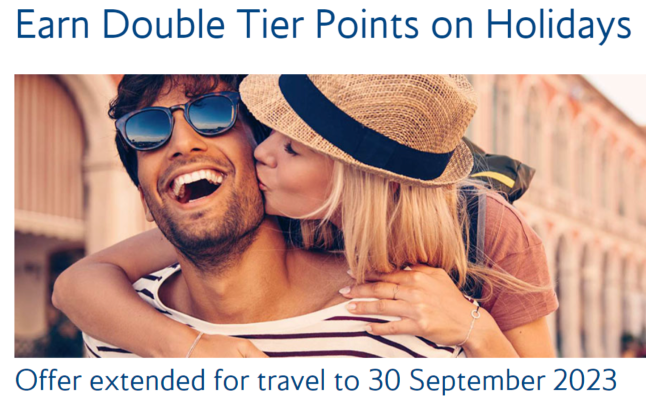 The simplest way to maximise tier points is to book a BA Holiday rather than separate flights and hotels etc. As long as you book a hotel or car hire for a minimum of 5 days with the flights, you get double-tier points providing you travel before 30 September 2023. This only applies to flights from the UK.
Note this does not apply if you add the hotel or car afterwards. Don't worry if it doesn't show the double tier points next to the booking when you book it. As long as you meet the criteria it will be fine. This has been broken since the original promo launched!
You can find the promo page here.
Short haul+ in Europe 160 tier points return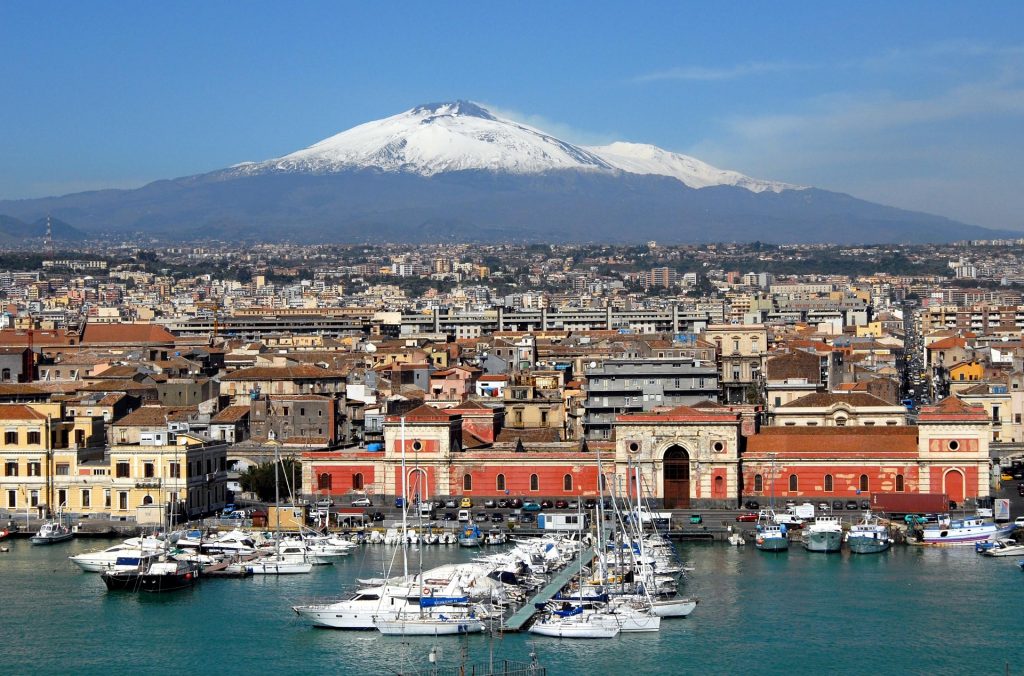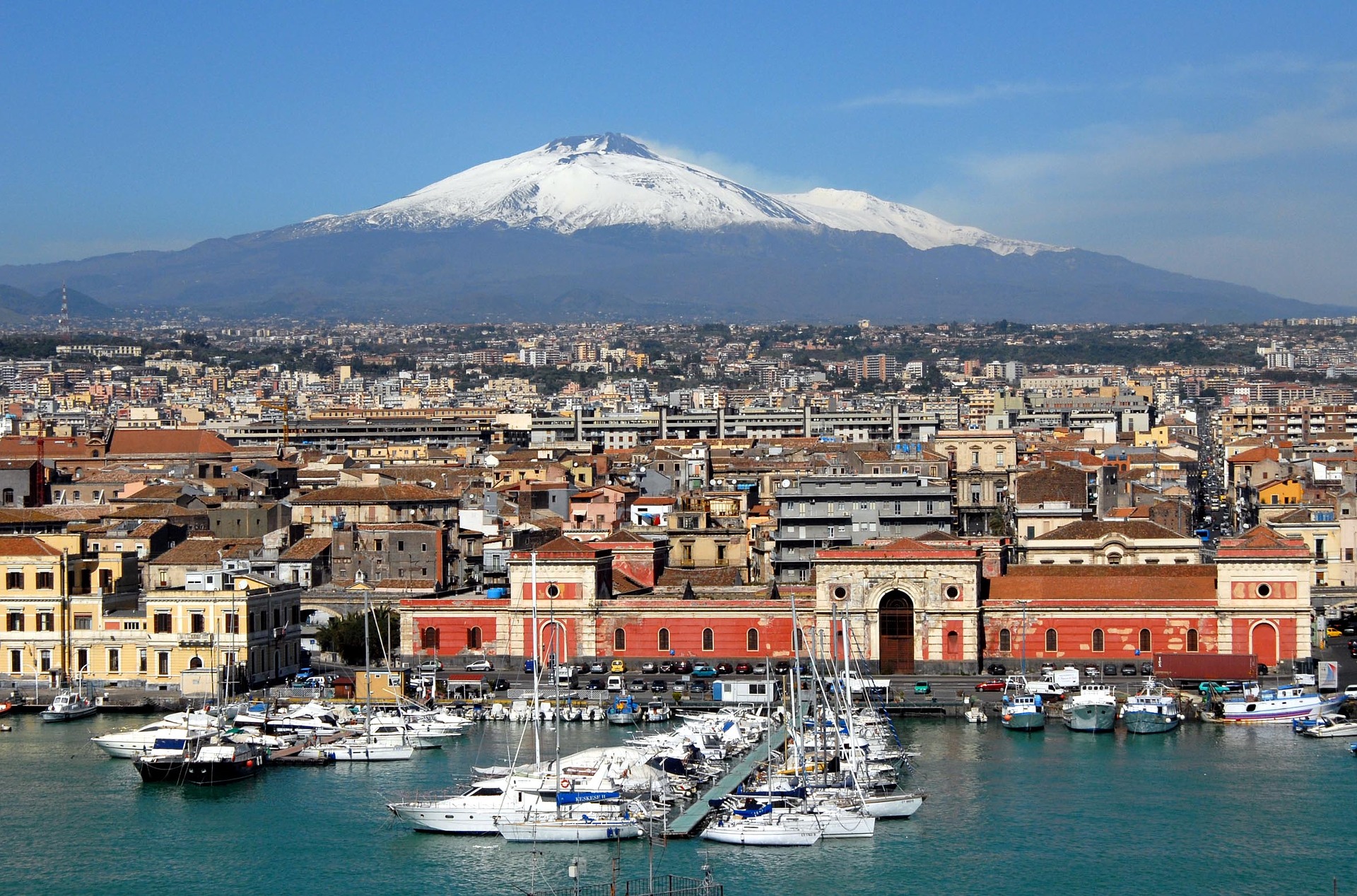 There are a number of longer flights in Europe where you get double the normal tier points so that you can make 160 tier points in a return trip in Club Europe.
The best way to search for a bargain for these destination is to use BA's low fare finder to find the cheapest dates and destinations. Sofia tends to be cheapest, although it may not be everyone's cup of tea. If you want a couple of cheaper destinations with plenty to do I'd recommend Catania or Reykjavik.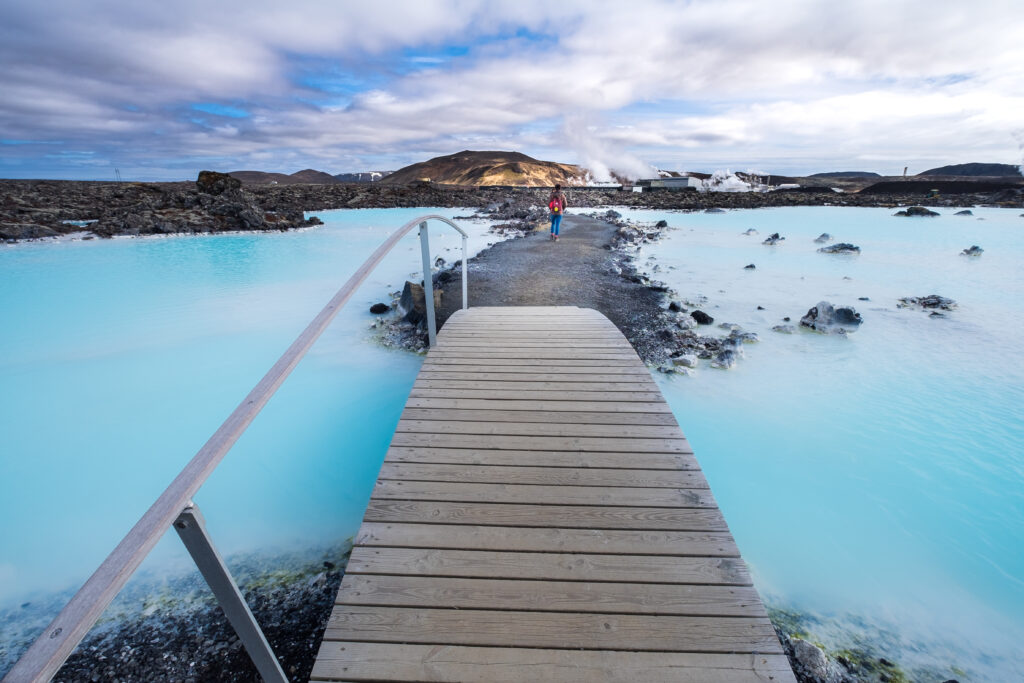 Here is the list of destinations:
Algiers (need a visa)
Antalya
Athens
Bucharest
Catania
Chania
Corfu
Dalaman
Funchal
Gran Canaria
Heraklion / Crete
Istanbul
Kalamata
Kefalonia
Kos
Lanzarote
Larnaca
Malta
Marrakech
Mykonos
Paphos
Ponta Delgada
Preveza Lefkada
Reykjavik
Rhodes
Santorini
Skiathos
Sofia
Tenerife
Terceira Island
Thessaloniki
Tirana
Mid haul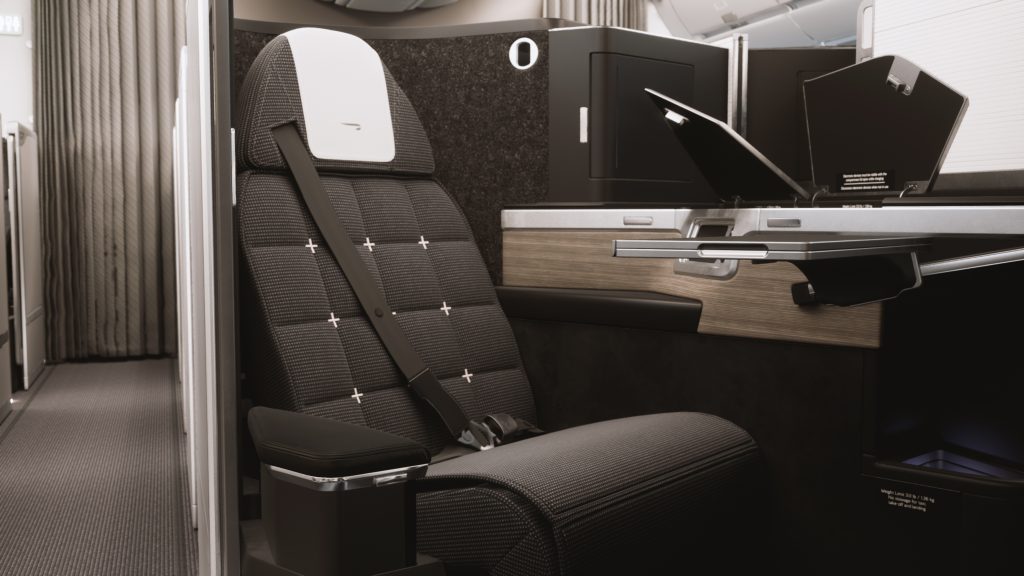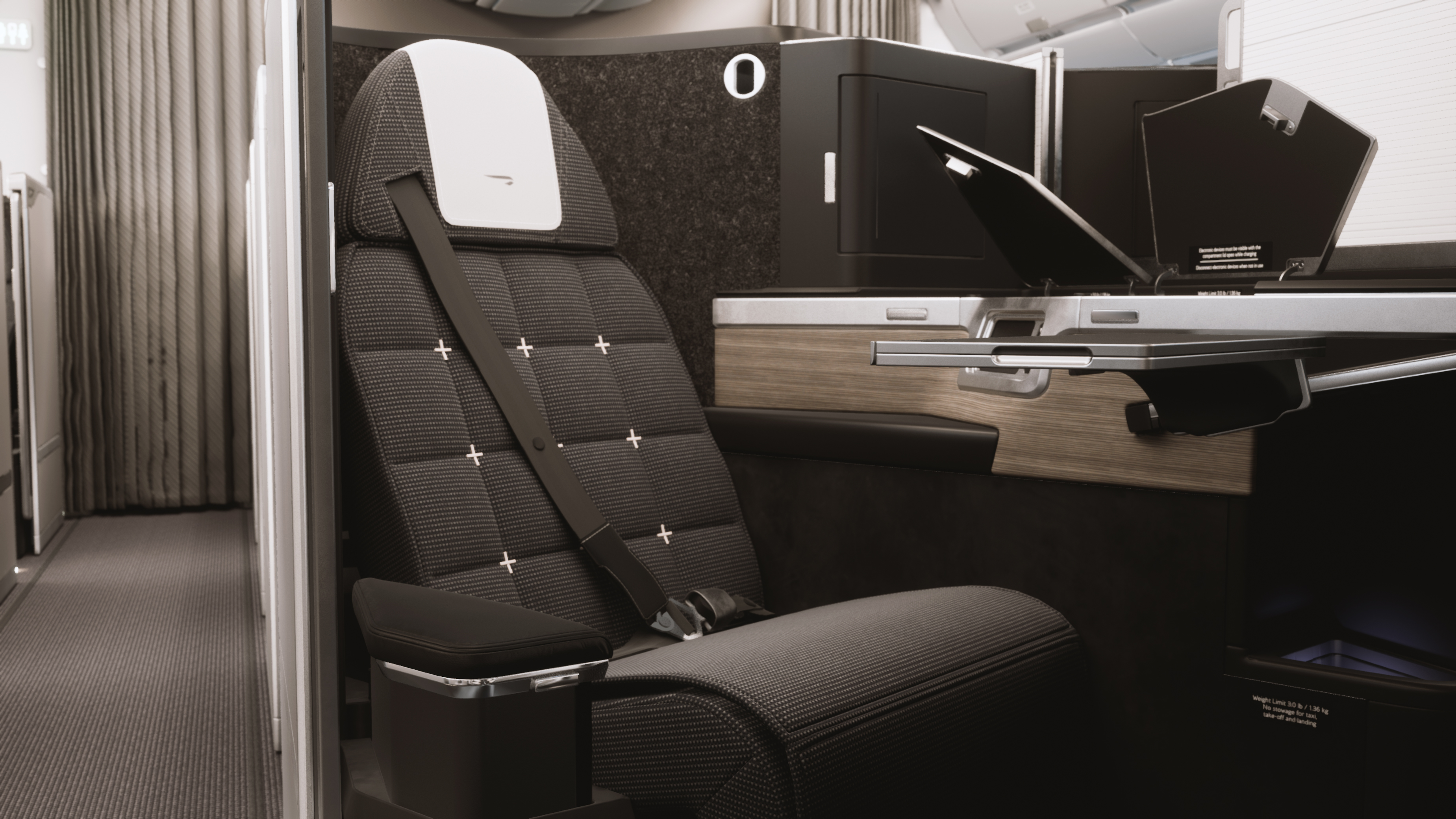 Tel Aviv has Club Suites on the route on many flights, so this could be the cheapest way to experience them on a cash ticket from the UK.
Transcontinental and 140 tier point routes in the US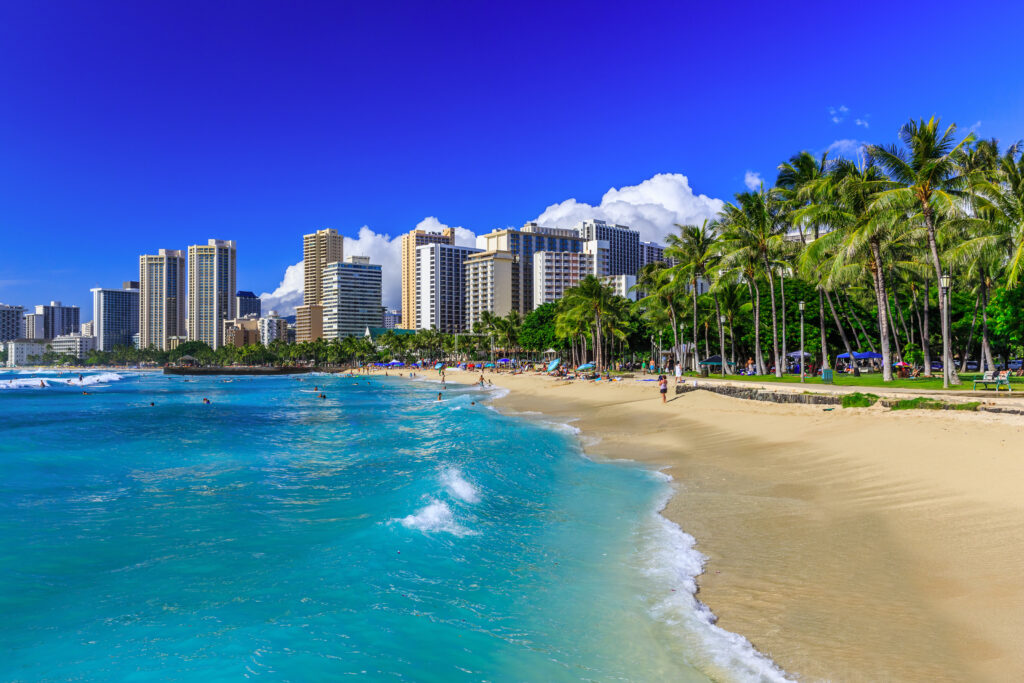 Routes over 2000 miles earn 140 tier points each way in business class (domestic first in US). So if you are flying to the West Coast of the US you can often add in a transfer at New York giving you an extra 280 tier points return for a slightly longer journey.
There's a reason why tier point runners love Hawaii, and it's not just its lush tropical scenery and stunning beaches! It's because you can easily get at least 840 tier points return in Club by routing via New York and Los Angeles to Hawaii. Earlier this year, prices from Budapest were only around £1350 return.
For comfort, you may want to fly on American's transcontinental service, which mainly has proper flat bed seats rather than the recliner you get on other routes.
These transcon routes are:
Los Angeles (LAX) – New York (JFK)
San Francisco (SFO) – JFK
JFK – Orange County (SNA)
LAX – Boston (BOS)
LAX – Miami (MIA)
Other examples of AA routes where you would get 140 tier points are:
N. East coast to Seattle, Tuscon, Phoenix, Las Vegas
All routes to Hawaii from the mainland US
Miami – Las Vegas
Los Angeles/Phoenix – Anchorage
You can use Great Circle Mapper website to check the length of routes.
Ex EU
An easy way to add extra tier points and save money is to book to start from somewhere in Europe and then fly back to Heathrow as part of the ticket before continuing on. This will add 80 tier points "free", but you do need to factor in the positioning flights cost. Currently, Dublin and Budapest have great deals for around £1200-1300 to the US in Club.
Qatar Airways
If you are flying eastbound or to Africa, the best way to do this in terms of tier points is with Qatar Airways via Doha. This is because you get two lots of tier points as you route via Doha, so you get a total of 560 tier points versus 280 if you flew with British Airways. Qatar is also a fantastic airline.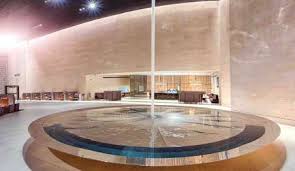 The Dubai and Abu Dhabi routes would give you an extra 120 tier points return for the Doha to Dubai part, making it 400 tier points total. This also gives you access to Qatar's Al Safwa first class lounge as the Dubai route is classes as first class from Doha. There are often cheap deals for this route from Oslo.
Other tier point maximising routes
What are your best tips for maximing tier points? Let us know in the comments below.