The tier point runners' favourite place is back with the best offer we have seen for a while from the UK but sadly nowhere near the glory days of the sub £1000 ex Dublin fares of a few years ago. However, considering the amount of flying time and the fact that you are leaving from London, these are a pretty good deal. Hawaii is one of my favourite places in the world and despite the long journey and the fact I have already been 3 times, I would love to go back again. Both BA and Virgin are doing offers for a very limited period early next year. If you want to find out more information about visiting Hawaii you can read my guide here.
In terms of tier points for BA you should be able to get 840 tier points for this trip if you put in a stop in New York in both directions. You can then transfer onto the Transcontinental New York to Los Angeles to pick up the Hawaii flight. You can read my AA transcontinental flight review here
British Airways to Hawaii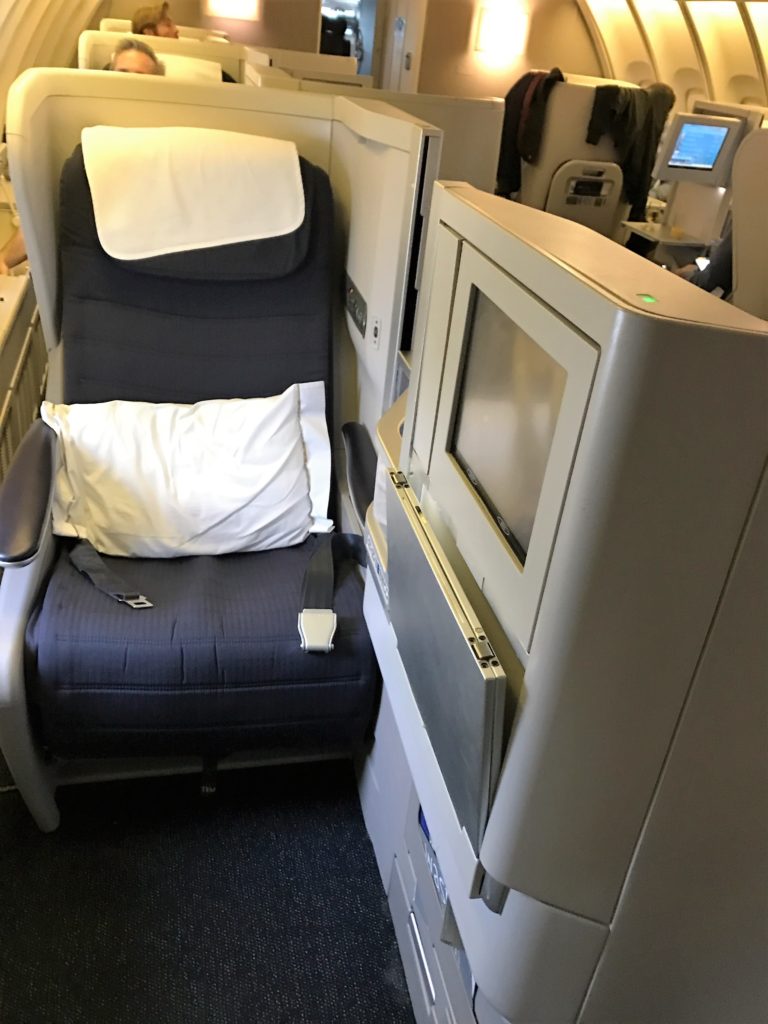 BA works out slightly more expensive than Virgin at £1806 return from Heathrow but if you are after tier points it will get you silver in one go as well as well over halfway to Gold. The flights are only available for midweek departures in January and February 2019 and must be booked 6 months in advance. I can see March and April availability for very slightly more. You must also do the transatlantic flight on BA not AA according to the rules.
They are non-refundable and non-changeable but do allow 2 transfers in each direction which I would recommend for the extra tier points. The transcontinental flight from JFK to Los Angeles is a step up from the usual AA domestic service as it has flat beds, amenity kits and a proper meal service. You can stop over in  New York for free (and/or) Los Angeles providing the stop is less than 24 hours. One other routeing to consider is via Dallas as American Airlines operate a B767 with longhaul busines class seats to Hawaii on this route. Other departures points have standard US domestic First seats which are only slightly better than Club Europe. The minimum stay in Hawaii is 7 nights.
Tickets have to be booked on British Airways tickets but you can book them through travel agents as well. You can find the dates and prices on British Airways here.
Virgin Atlantic and Delta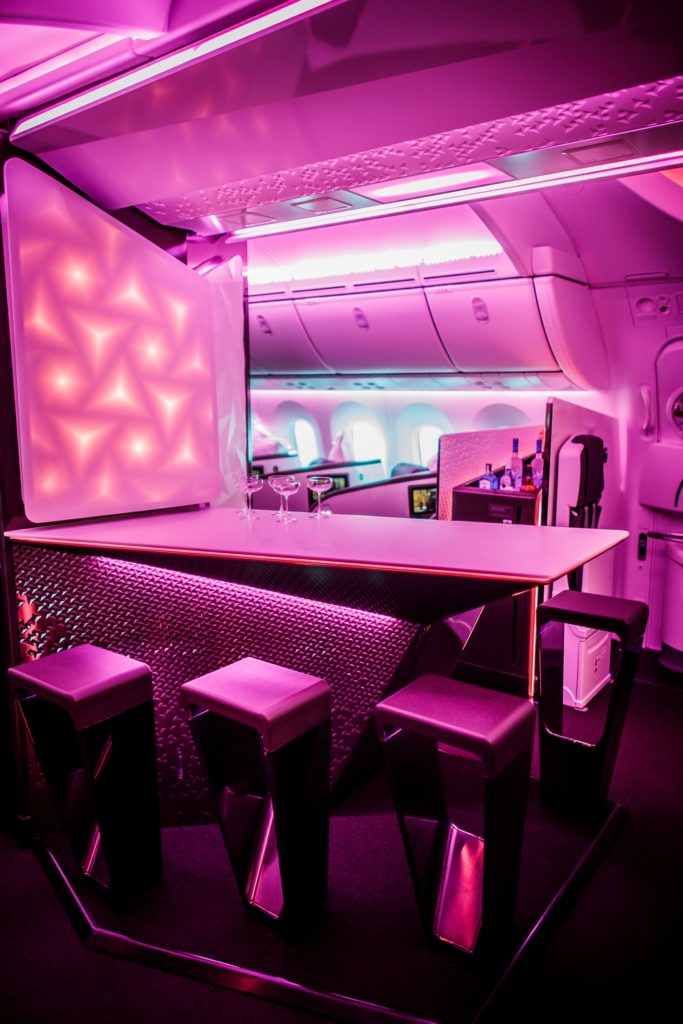 Virgin have also matched the price if you buy direct although you can get the price down to £1764 if you buy through
Expedia
. It is also worth looking at adding
a hotel with Expedia
as that can often give you a better price than booking them separately. The rules are pretty much identical to the BA ticket as they are obviously going head to head. Tickets are for midweek departures in January and February, minimum stay is 7 nights and they are non-refundable and non-changeable. If you wanted to get Virgin Tier points you can also add in a transfer in New York or somewhere else to get the points. This trip could give you 240 minimum tier points with just one change of aircraft in each direction. If you could manage to fit in a stop or transfer where the Delta flight to Hawaii was over 3,000 miles then you could get as many as 400 tier points.
The transatlantic flight would be on Virgin or Delta and then onwards with Delta. Unfortunately, Delta One, their premium domestic transcontinental product is not available for most Hawaii flights and only available on:
New York-Kennedy (JFK) to/from Los Angeles (LAX), San Francisco (SFO), San Diego (SAN) and Seattle (SEA)
New York-Kennedy (JFK) to/from Las Vegas (LAS)
Washington D.C. (DCA) to/from Los Angeles (LAX)
Boston (BOS) to/from San Francisco (SFO) and Los Angeles (LAX)
Atlanta (ATL) to/from Honolulu (HNL)
Minneapolis (MSP) to/from Honolulu (HNL)
IHG Points & Cash promotion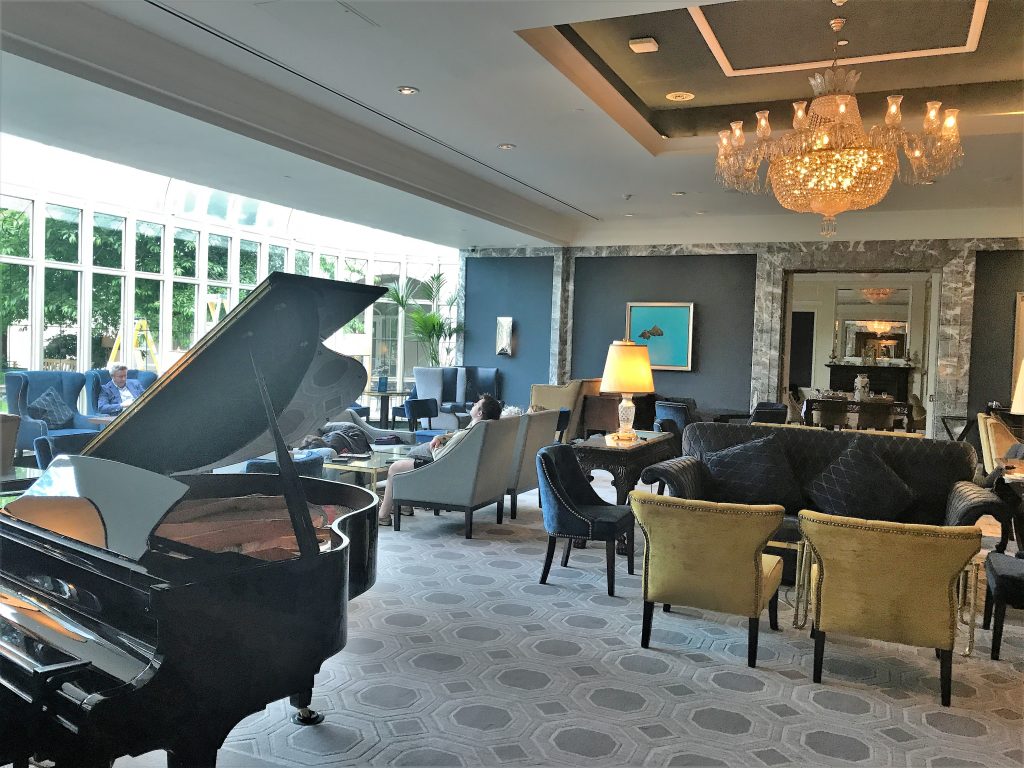 Points or miles and money options are sometimes not great value. If you are unlikely to ever get enough points to pay for a room or flight in its entirety, then they are a great way to use up smaller numbers of points. IHG is an exception to the rule as their Points & Cash deal is often worth considering even if you will earn enough eventually to get the room. The latest offer makes this particularly true as it gives you 10% off the money part of points and cash. So if you are little bit shy of the points needed for your redemption, now could be the time to see if you could use points and cash instead.
As an example, if you were looking at the
Crowne Plaza The City in London
(which is a nice hotel and usually reasonable value at weekends) it would usually cost you 55,000 points. With points and money, you could use 35,000 points plus £86.79. To buy the extra 20,000 points would cost £173. Rooms cost from around £200+ during the week and £160 at weekends if you pay all cash.
Iberia 9,000 point promotion saga continues
So far everyone I am aware of that had an existing Iberia Plus account before the recent promotion has received all or most of their 9,000 Avios per booking bonus as per the terms and conditions of the offer. However, everyone I know that opened an account during the promotion has received nothing other than a request for them to verify their identify and send in copies of their booked tickets. I can understand that Iberia wants to make sure these are genuine people as there were reports of people opening multiple accounts to 'game' the promotion. The request for the tickets is odd as you would think that Iberia would know what tickets you booked?
There are now reports of people on Flyertalk that had sent in their tickets having their Avios claim rejected for 'irregularities' of some sort that Iberia don't even specify. They are offering a chance to get a refund of the tickets at least, but no Avios of course. Technically they can cancel your ticket and give you a refund if they want. The bonus Avios is a bit more of a grey area particularly since the terms and conditions weren't that specific.  Obviously, there are only a small number of reports on Flyertalk so it would be silly to jump to conclusions based on a small number of reports. The people I know are still waiting to hear back so I will keep you updated if I hear anything.
Given the amount of coverage in the blog communities worldwide, this has the potential to be a PR disaster of the Hoover free flight promotion proportions (for those old enough to remember it).
Did you open an account for the promotion and get your Avios claim rejected or approved? Let me know in the comments below or on social media.