Marriott recently announced that they will be launching the first St Regis in the UK. At the same time, they also announced a raft of other news.
W Hotels have not really been a favourite brand of mine to stay, although I will often pop in for the nightlife! Now Marriott are planning to start redesigning the brand with an evolution of their interior design (hopefully less dark!), dining social spaces and service standards. The only thing that won't change is the way they embrace the local food and culture for each location.
If you are booking a Marriott hotel, it's worth considering booking through a special agent such as our partners GTC. Booking with them is exactly the same as booking direct in terms of your status benefits and points but you get added benefits. The rates are usually the flexible rates on par with what the hotel charges directly for a flexible booking.
Here are the extra benefits:
W Hotels, Westin, Renaissance, Marriott, Autograph, Le Meridien and Tribute Portfolio hotels
Early check in/late check out, based on availability
Complimentary breakfast for 2, per room
$100 Credit (for select hotels)
The Ritz-Carlton, Bulgari, EDITION, St Regis, Luxury Collection hotels
Hotel credit of $100 USD
Complimentary or continental breakfast daily, for 2
Early check in/late check out, based on availability
Priority complimentary room upgrade, based on availability
You can check prices and availability for Marriott group hotels with GTC here.
EDITIONs are one of Marriott's very modern top-end luxury hotels compared to the Ritz Carlton and St Regis which are a little more old fashioned. I've stayed at the London EDITION and loved it as well as the New York Times Square EDITION which I wasn't so sure about.
The Madrid EDITION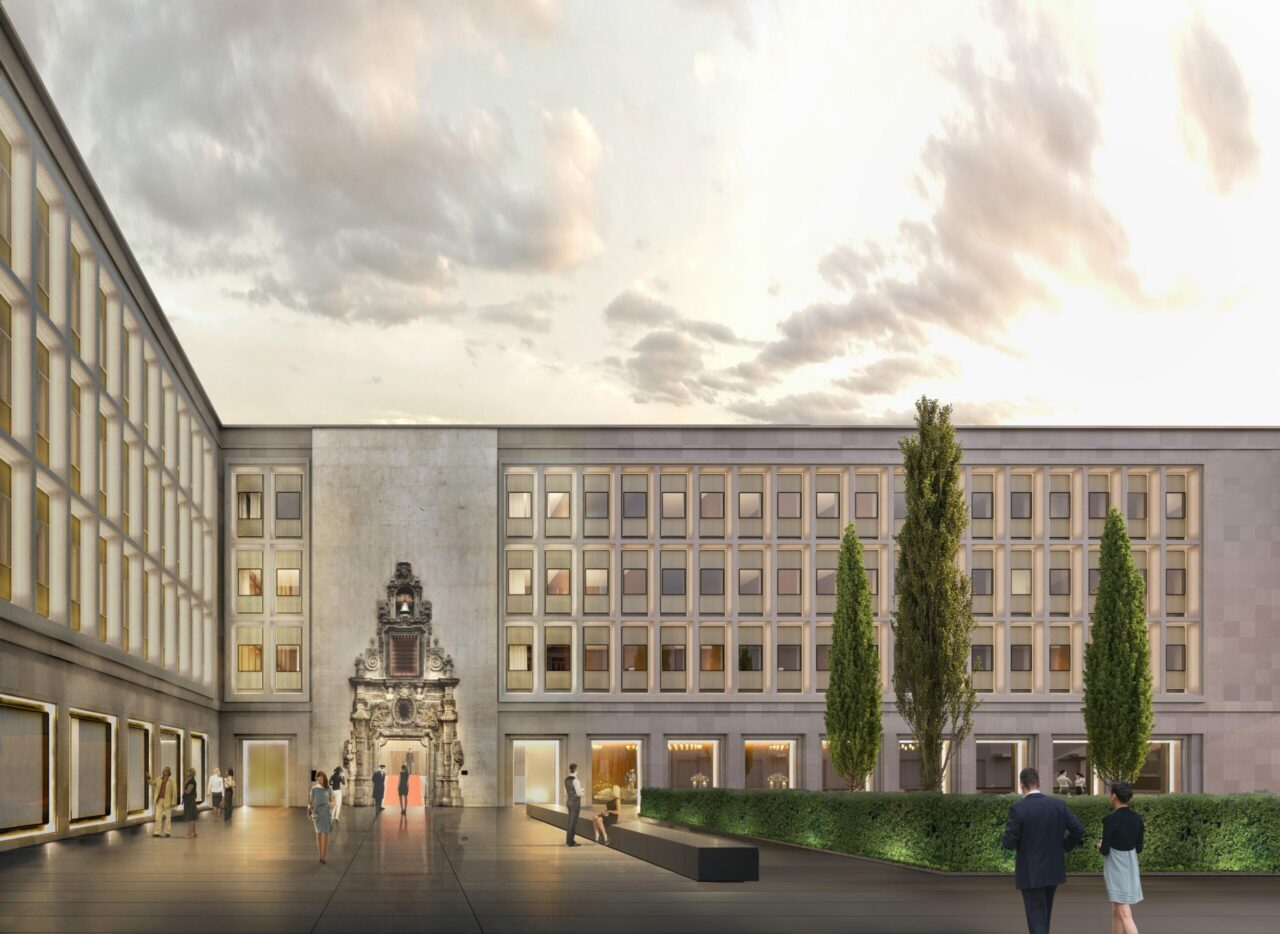 Madrid is one of my favourite cities to visit, being a little more understated than Barcelona. The Madrid EDITION is now in its preview phase i.e soft opening. The hotel has two restaurants, three unique bar concepts, exciting nightlife and entertainment, an outdoor pool located on the rooftop with stunning views of Madrid's cityscape and a wellness and spa facility.
There are also 200 guest rooms and suites, some with private terraces. The culinary focus is led by chef partners Enrique Olvera, whose restaurant Pujol is one of the top ten World's 50 Best Restaurants and Diego Muñoz, whose acclaimed restaurant Astrid Y Gaston in Lima was the best Latin American restaurant in The World's 50 Best Restaurants. There is also a unique speciality cocktail bar, Lobby Bar, and a concept on the rooftop terrace.
It is literally located in the vibrant heart of the Spanish capital, a few steps from Kilometre Zero, which marks the geographical centre of the country in the lively neighbourhood of Sol. Its position on Plaza de la Descalzas is within walking distance to the Royal Theatre, Plaza Mayor and the Royal Palace.
EDITION fans will be pleased to know that the hotel's signature cocktail bar, the Punch Room features here.
You can find more details and book here.
The Dubai EDITION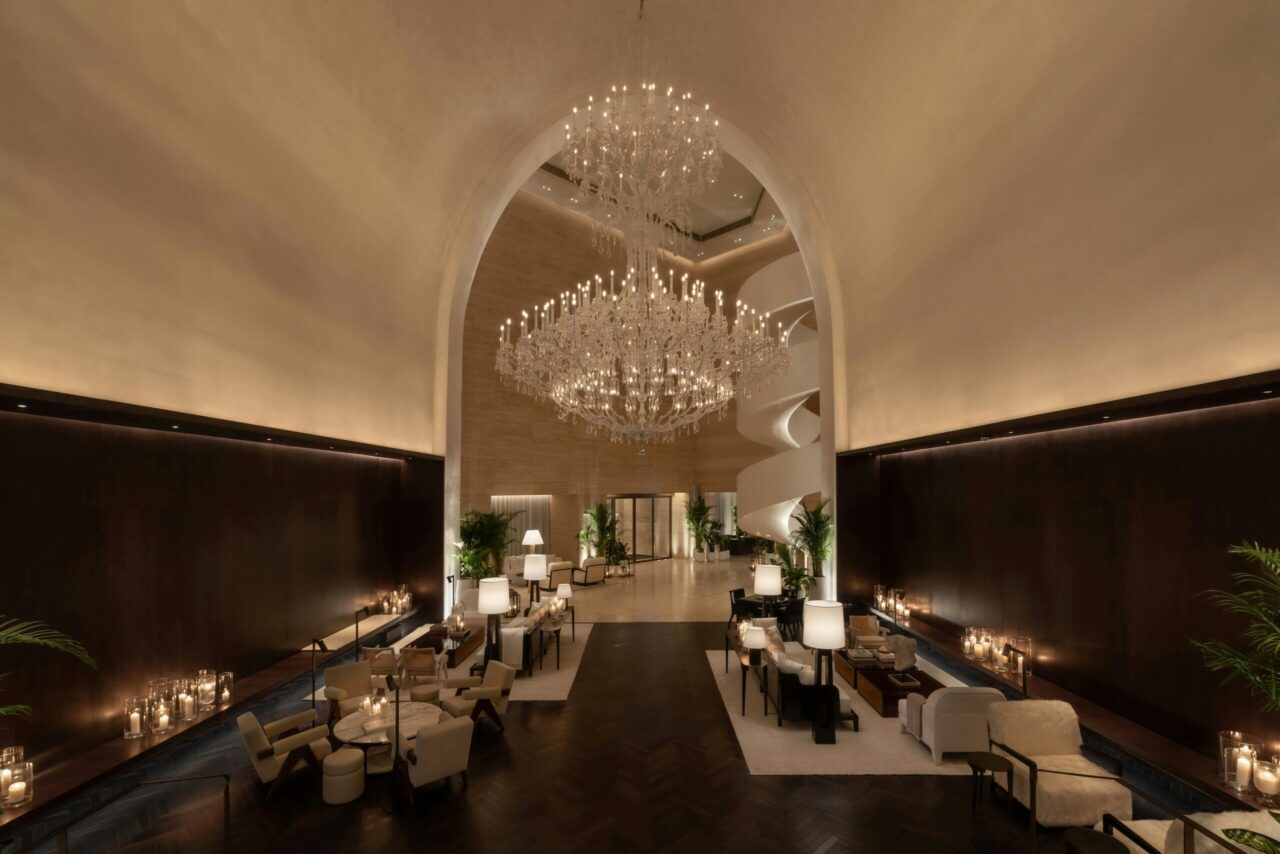 The Dubai EDITION is situated in Dubai's Downtown district in a 23 storey building and opened in November 2021 for its soft opening. Now fully open, the lobby is a social space like all EDITION hotels. The 50-foot-high domed ceiling is reminiscent of Italian architecture which along with a triple spiral staircase, makes a dramatic entrance to the hotel.
There are 275 guestrooms, including 41 suites and a vast Penthouse. Bathrooms are fitted with oval-shaped baths and large glass balconies with views over the iconic Burj Khalifa. In terms of restaurants, there is Duomo, a theatrical Italian restaurant serving modern interpretations of the traditional cuisine which has an outdoor terrace with large potted olive trees and lit by lanterns at night with views of the Burj Khalifa.
Leon is a speakeasy-style bar serving cocktails and featuring live DJs. Jolie serves French cuisine inspired by Mediterranean coastal flavours. On the semi-enclosed balcony-inspired terrace overlooking Old Town, artwork adorns the walls depicting urban living.
The Thia Sky Lounge is a pool deck by day with great views of the Burj Khalifa. In the evening, Thia Sky Lounge is the perfect spot for sundowners and fresh light bites.
As well as a large 24-hour gym, the hotel will also feature an intimate spa with three treatment rooms.
You can find more details and book here.
W Rome – Opened December 2021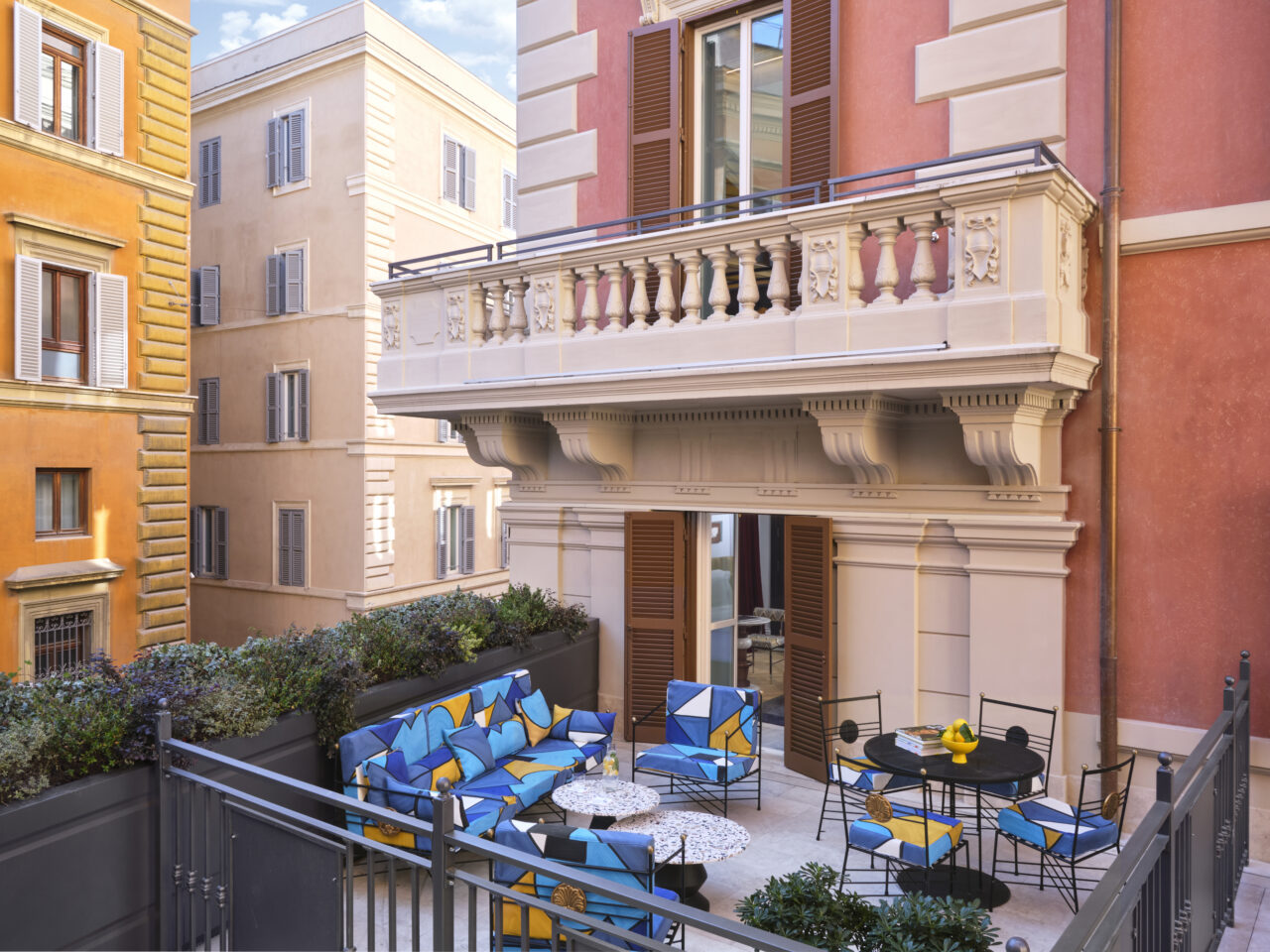 Marking W Hotels' debut in Italy, W Rome is ideally situated near the famous Spanish steps and fashionable boutiques of Via Condotti. Spanning two adjacent 19th-century properties on Via Liguria, the 147 open-plan guestrooms and 15 suites boast iconic views, with some overlooking the Istituto Svizzero, and many offering private balconies and terraces. The hotel's unrivalled culinary offerings are spearheaded by Michelin-starred chef Ciccio Sultano with his signature restaurant at W Rome labelled Giano Restaurant.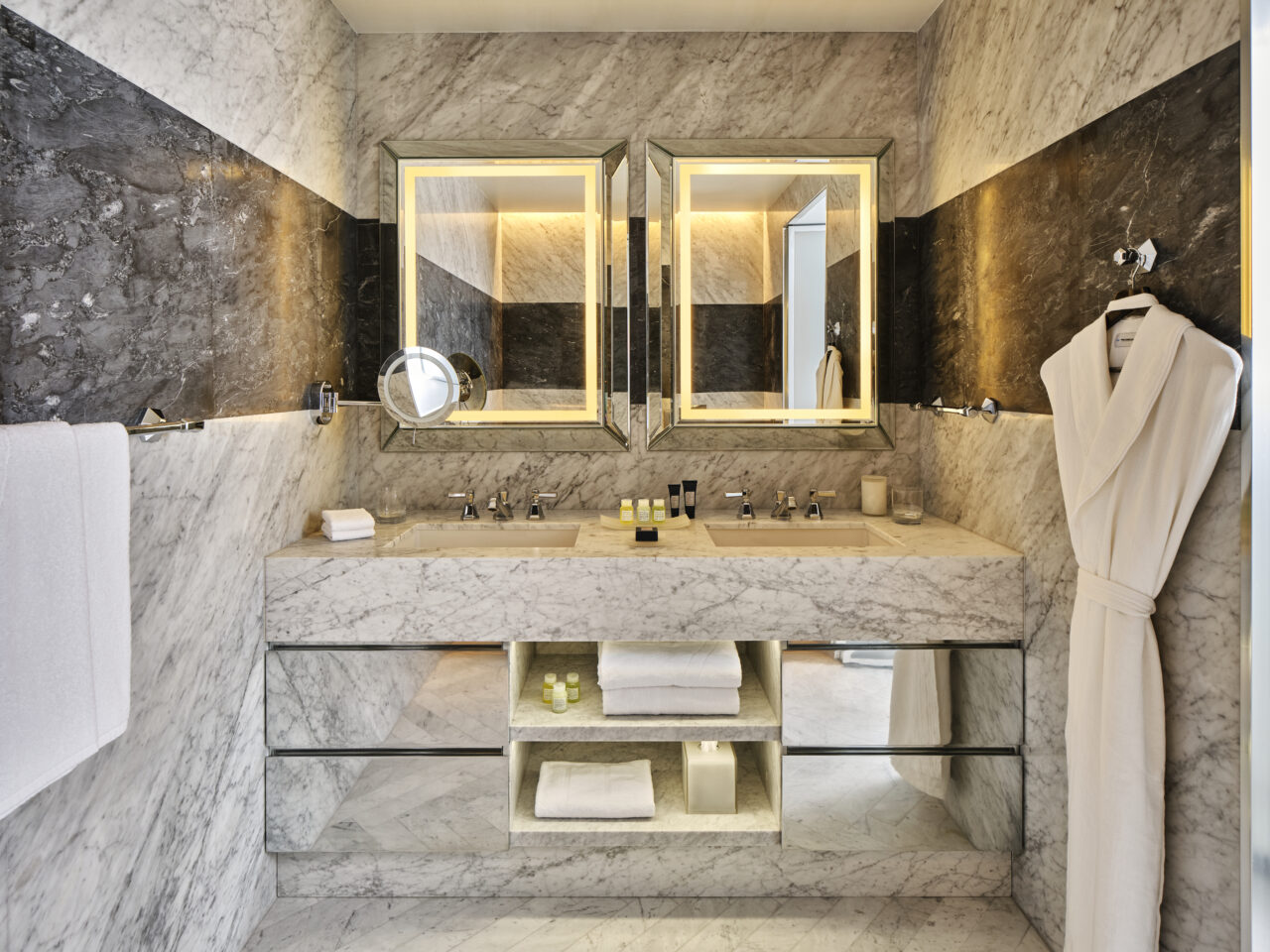 You can find more details and book here.
W Costa Navarino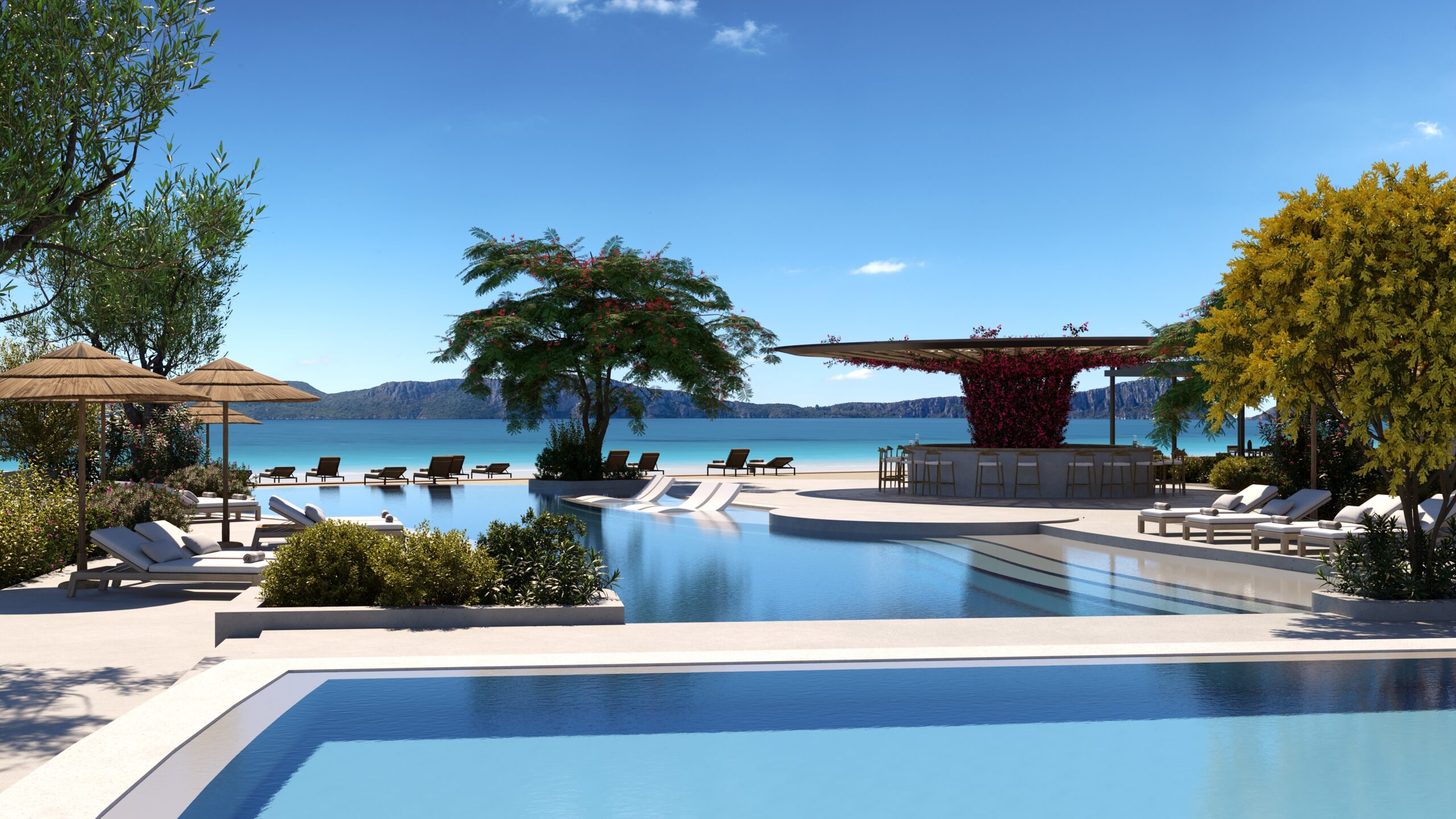 Set to welcome guests this summer in quarter 2, W Costa Navarino will be coming to the new Navarino Waterfront, the latest development in Costa Navarino. The W Escape is expected to feature 246 stylish rooms, suites, and villas, many with private pools with stunning Ionian Sea views as well as its own beach club. The 'Culinary Square' is the hotel's playful take on a deli food market with individual outlets creating a socially driven destination for all-day dining. Other planned amenities include a sunset bar and the signature W Living Room.
Tennis courts and a water sports hub are part of the vision for those looking to get active, along with access to the destination's four signature golf courses and an array of outdoor programming including biking, hiking, rock-climbing and sailing.
Cosme, a Luxury Collection Resort, Paros, Greece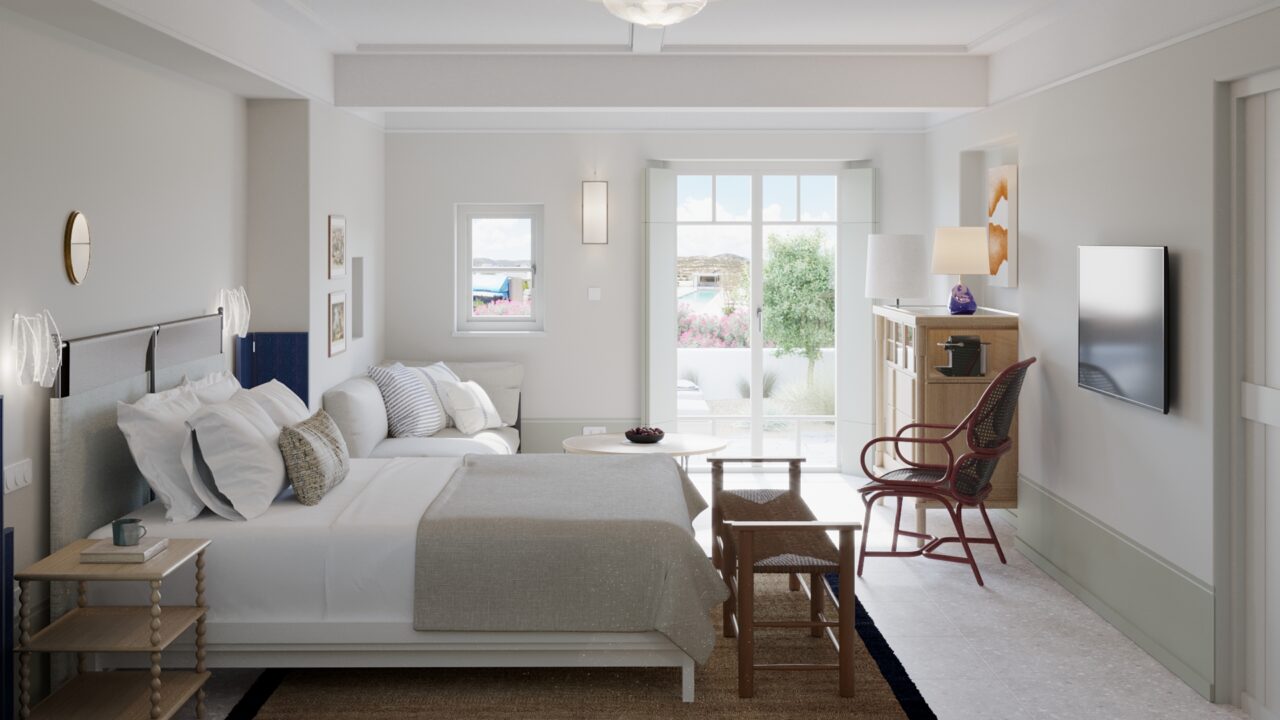 Cosme, a Luxury Collection Resort, Paros is set to open on time for the summer season in 2022 located close to the island's whitewashed harbour village of Naoussa. The hotel will feature its own private beach club overlooking the Aegean Sea. Complete with 40 suites designed with a crisp aesthetic, guests can also enjoy the beachfront Mediterranean restaurant, spa and outdoor wellness and fitness centre.
W Algarve, Portugal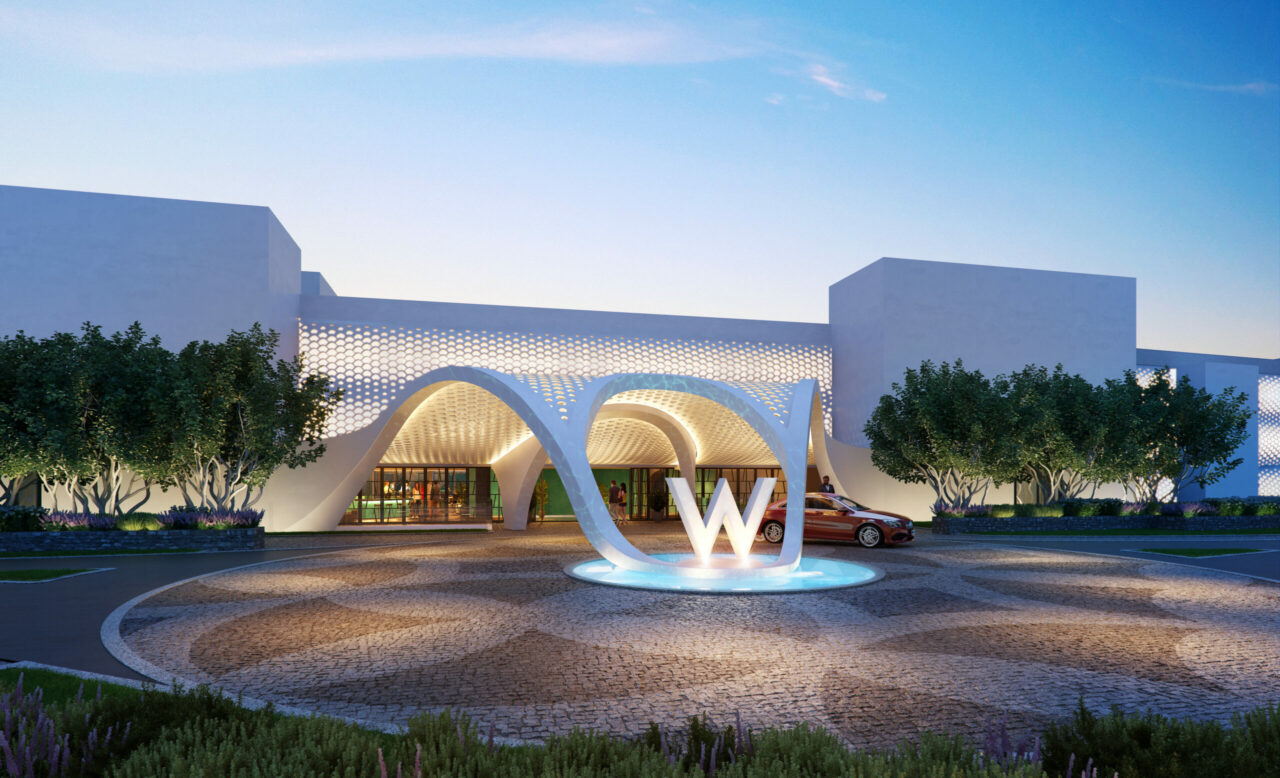 W Algarve marks the brand's entry into Portugal and showcases W Hotels' spin on the traditional resort experience. Take in sea, garden and resort views from the 134 guestrooms and suites which include The Extreme WOW Suite, the W brand's modern interpretation of a traditional presidential suite, which has stairs leading up to a panoramic rooftop terrace with an elevated lounge, DJ booth, sweeping infinity plunge pool, dining, and bar area.
W Hotel offers six bars and dining destinations including Sea Sky, overlooking the golden bay of Armação de Pera, the perfect setting pre or post-dinner and Paper Moon, the showstopping sister to the renowned Milanese restaurant, serving award-winning, Italian cuisine. Guests can relax at AWAY Spa's six treatment rooms, express booths and hair salon, refuel in FIT and take in the poolside scene at the WET deck.
The hotel is due to open in April 2022.
You can find more details and book here.
Marriott Resort Palm Jumeirah, Dubai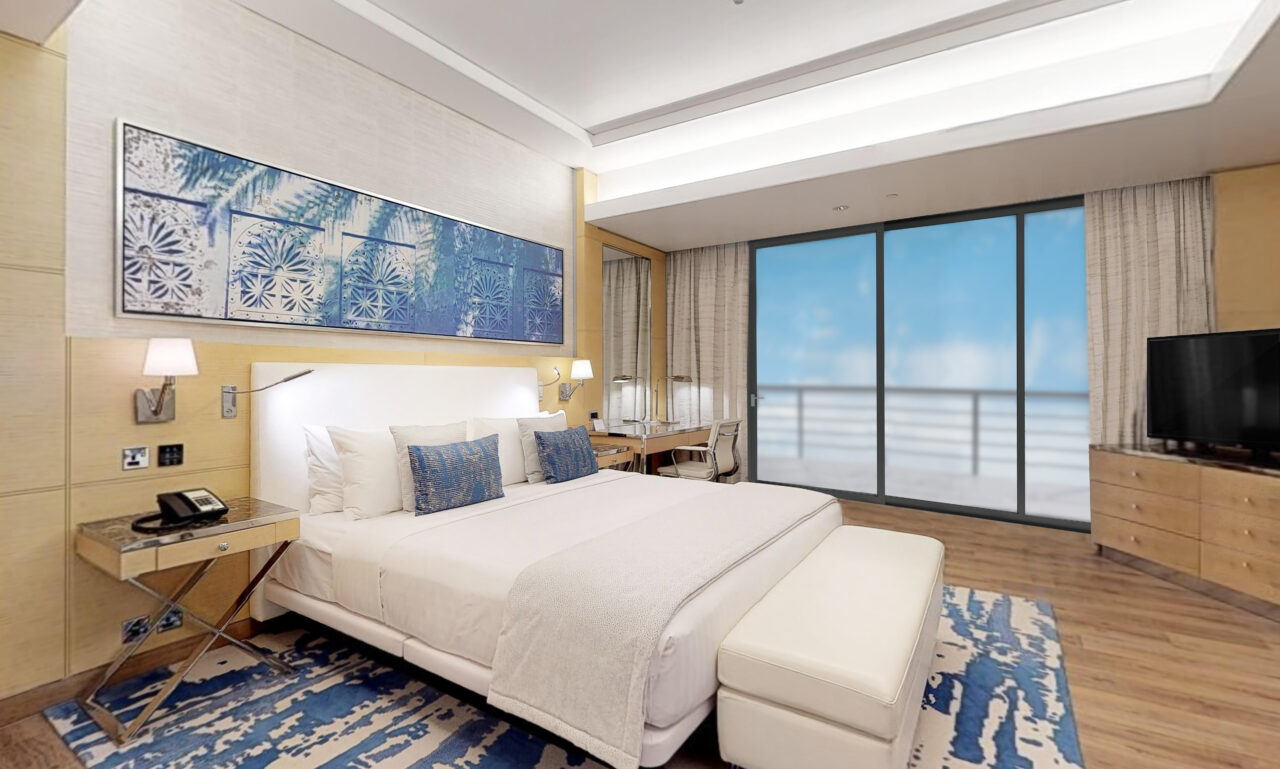 New leisure orientated hotel, the Marriott Resort Palm Jumeirah, Dubai will be located on the iconic Palm Jumeirah beach. The hotel is due to open in July 2022. The hotel will feature 608 guestrooms and a private sandy beach offering views of the Arabian Gulf beyond. Guests will be able to enjoy a swim in the hotel's beachside pool, workout in the fitness centre, relax at the Saray Spa and for young travellers there will be an indoor Kidz Club. If you just want to chill out, you won't need to wander from the hotel to get something to eat as it comes complete with eight restaurants which include Korean, Italian, Japanese and Mexican cuisines.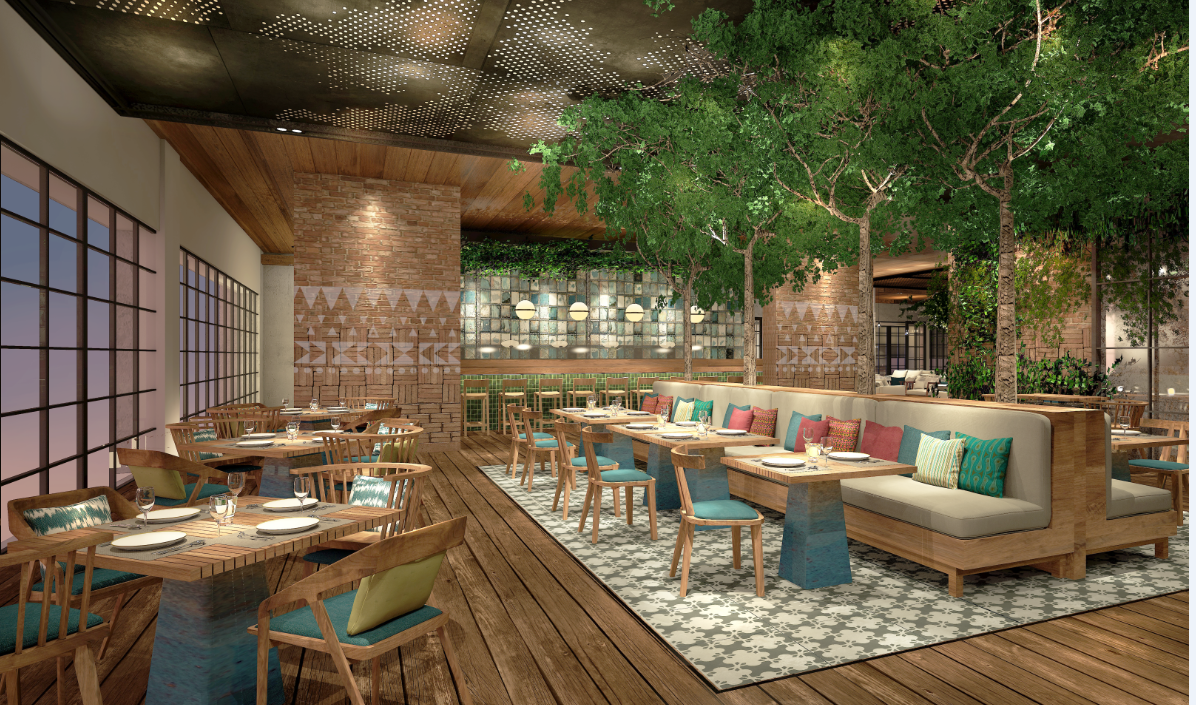 You can find more details and book here.
Renovations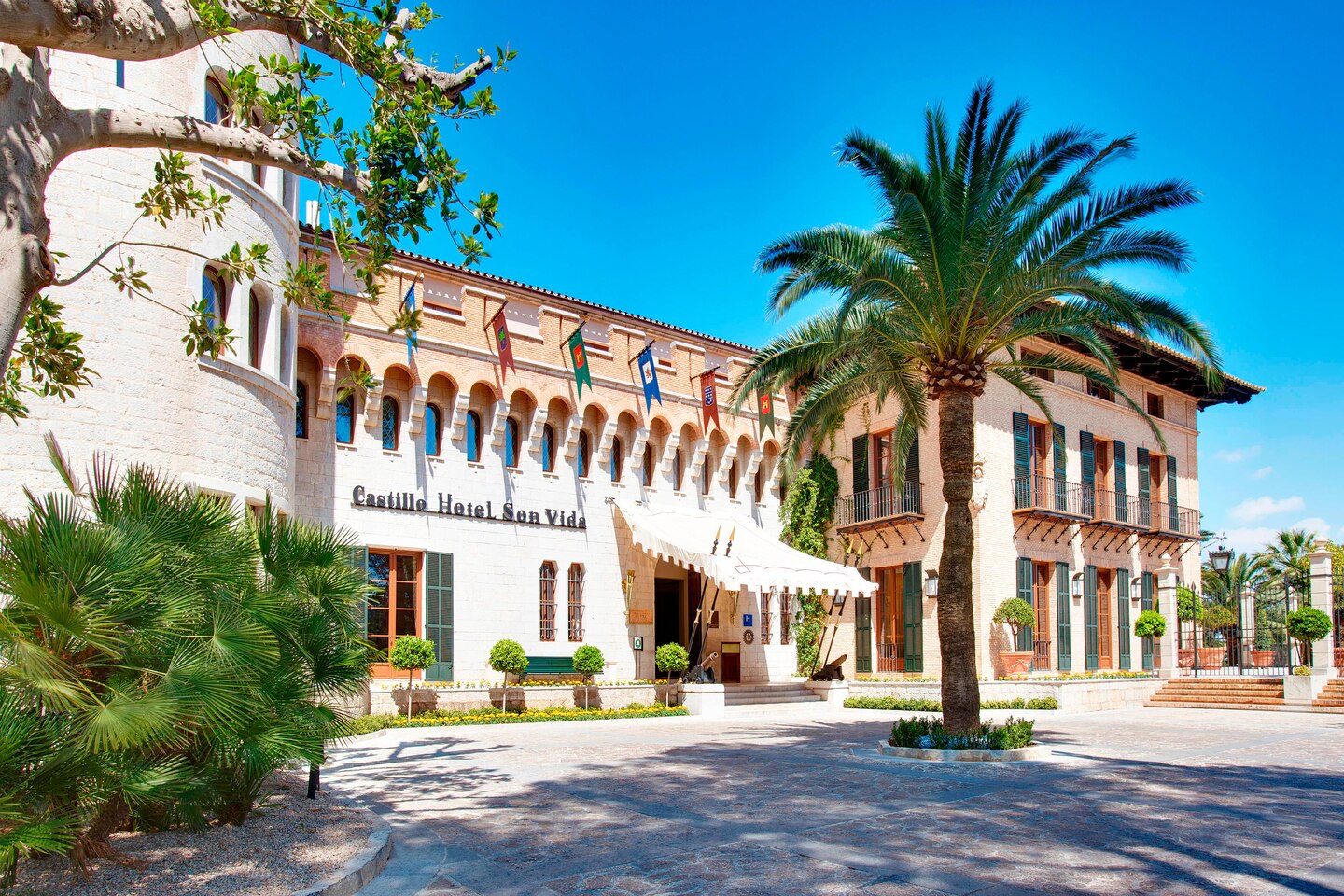 There are a few interesting nuggets in the list of hotels due to be refurbished.
I loved my visit to the Luxury Collection Castillo Son Vida Mallorca and actually didn't mind the older Spanish style decor. But the hotel alongside St Regis Mardavall hotel are due to be renovated. I'll definitely be going back to check them out when they are finished!
Another favourite with travellers, particularly on an ex EU cheap flight is the Sheraton Amsterdam Airport which is right across from the terminal via covered walkway. This has now been fully refurbished with its new social space and restaurant Commune opening in January 2022. It features Community tables for working and the menu at Commune draws inspiration from roots in The Netherlands and Europe; . The menu is complemented with cocktails, craft beers and European wines.