Pullman Maldives Maamutaa Resort opens new water villas
If you are a member of Accor and looking to redeem or earn points, there is a stunning new hotel open in the Maldives. This week they also opened their underwater rooms which look amazing! Pullman Maldives Maamutaa Resort is located on the Gaafu Alifu Atoll.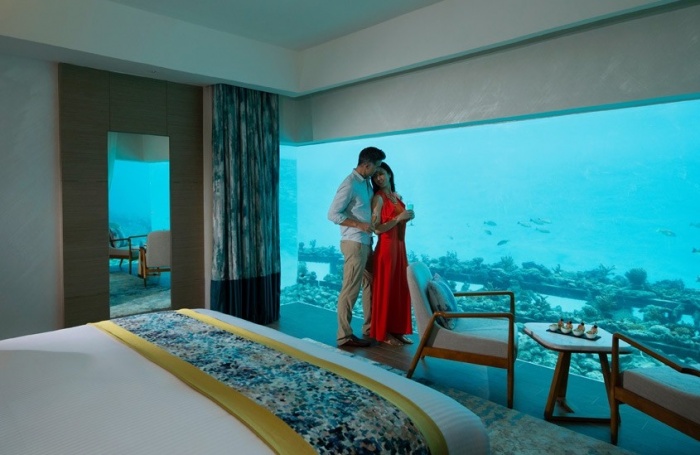 The new Aqua villas, at 1,216 square foot, have two bedrooms – with one submerged beneath the water with views of the island's marine life and endless coral reef. Not only is there an aquarium as a bedroom – which provides an open view of the living creatures – but there is also a private pool, a second bedroom looking out across the ocean, and an outside bathroom.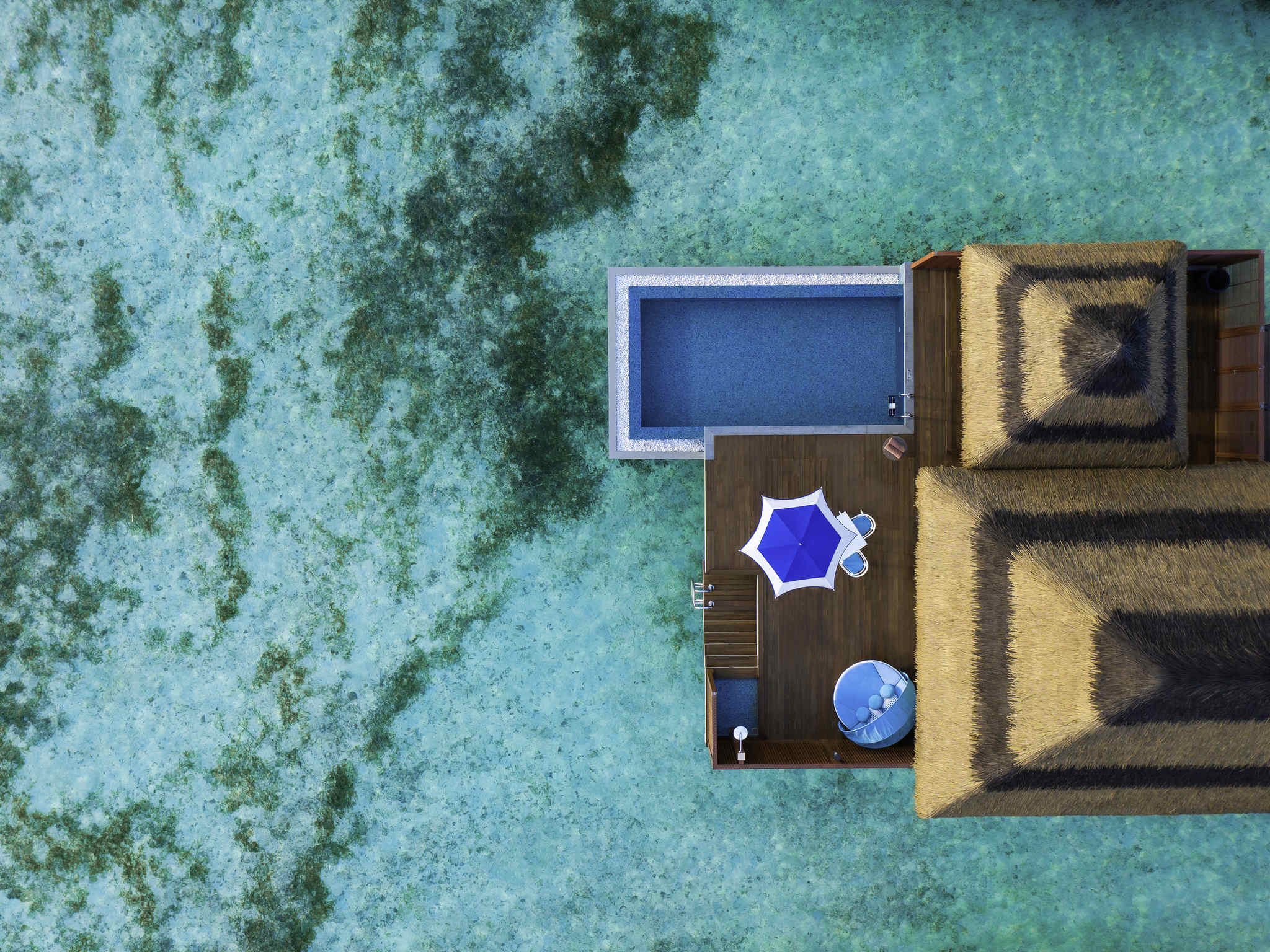 This is the first Pullman branded property in the Maldives. The Pullman Maldives Maamutaa Resort has lush natural vegetation, a unique freshwater lake and sun-kissed beaches, you can expect stunning views from your over water and beachside villas. With the water temperatures slightly cooler than on many other island, it is ideal for swimmers and scuba divers.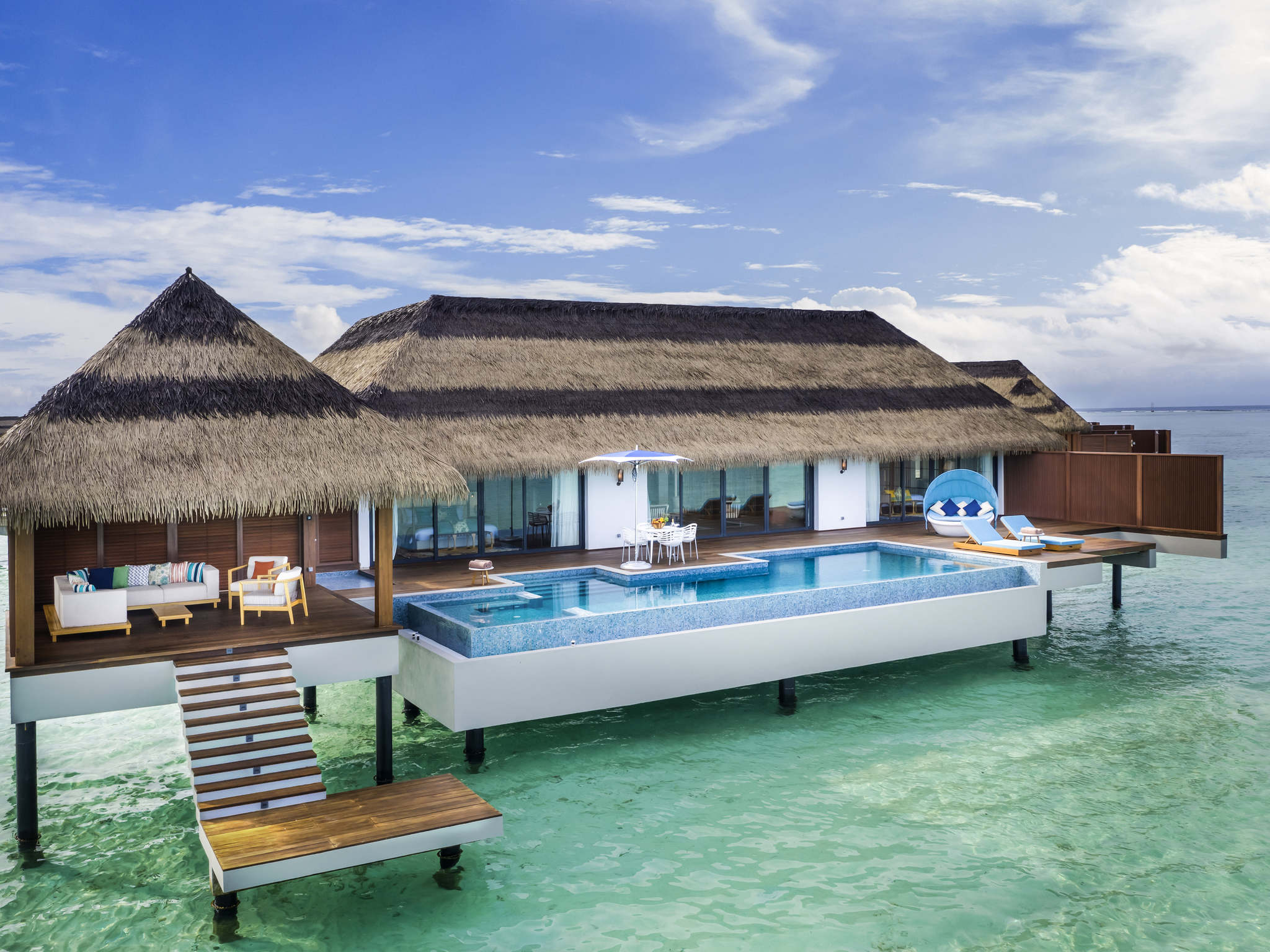 The resort offers an all-inclusive option to enjoy its 6 dining and bar options. There is Mélange, the all-day dining restaurant where 6 live cooking stations offer a la minute options, or Souq Oven which features Mediterranean and Levantine cuisine and a cellar of 80 specially selected wines from all over the world for pairing. Catch the sunrise over the endless horizon while enjoying a healthy breakfast after a swim in the pool at Sol Rising, or engage in a culinary experience at one of the region's few vegan, vegetarian restaurants; Phat Chameleon, a dining concept borne from a mindful passion for eco-sustainability, and set within an organic vegetable and herb garden. Head over to The HUB for refreshing juices and cocktails or spend the evening on a hammock at Saffron Affair watching the sunset's rays disappear for the day.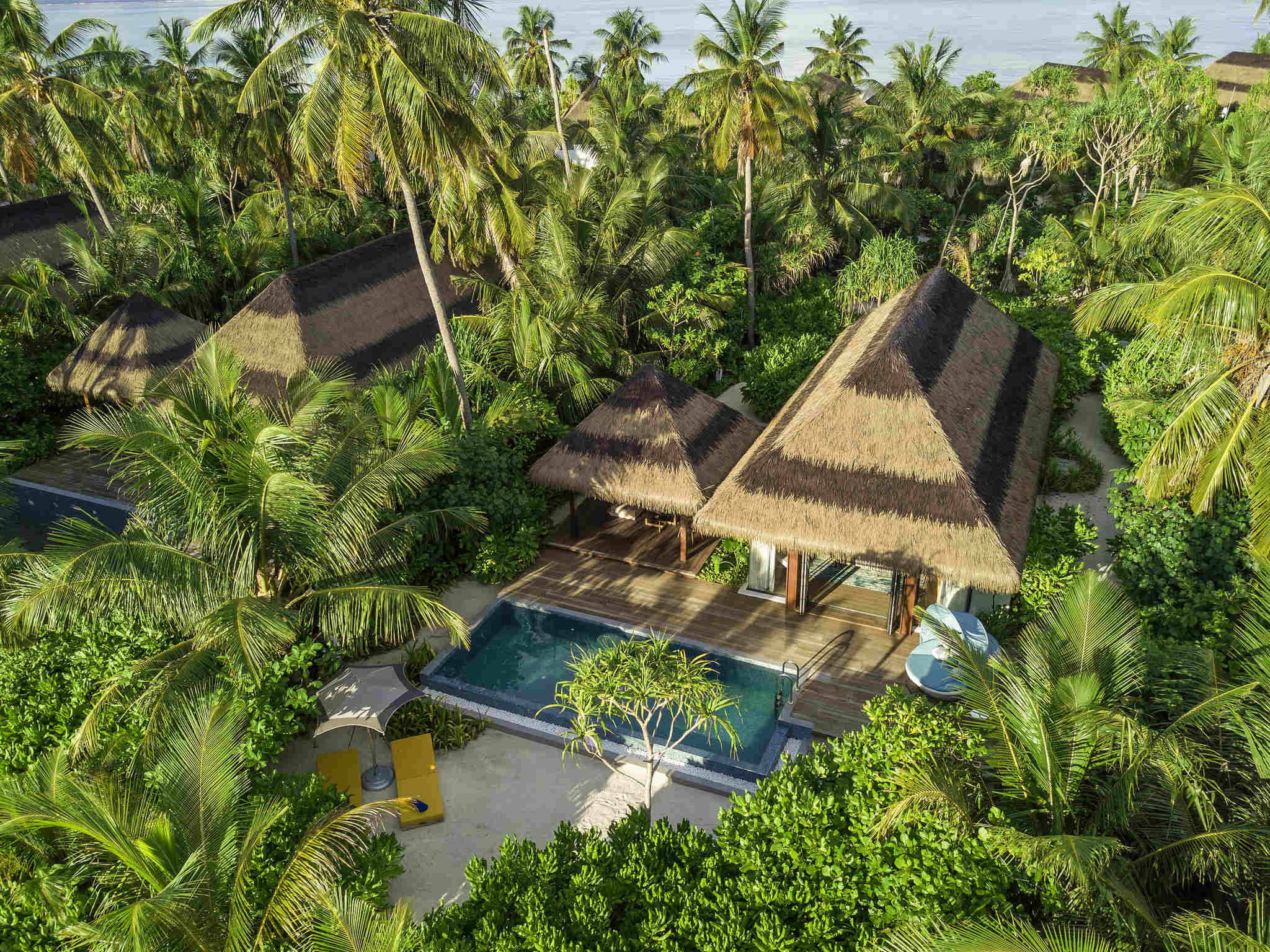 Fitness enthusiasts can start at the resort's Fit Trail island jogging track with 5 fitness stations offering a variety of physical trails, or level up with a complete boot-camp Raaveriya Workout experience that kick starts with calisthenics followed by an invigorating run on the beach and a refreshing swim in the lagoon. For complete restoration of the body, mind and soul, guests can choose from a selection of signature facials, body treatments and massage therapies available at the resort's Spa by Phytomer, which features 8 treatment rooms perched over a shallow, white sand lagoon.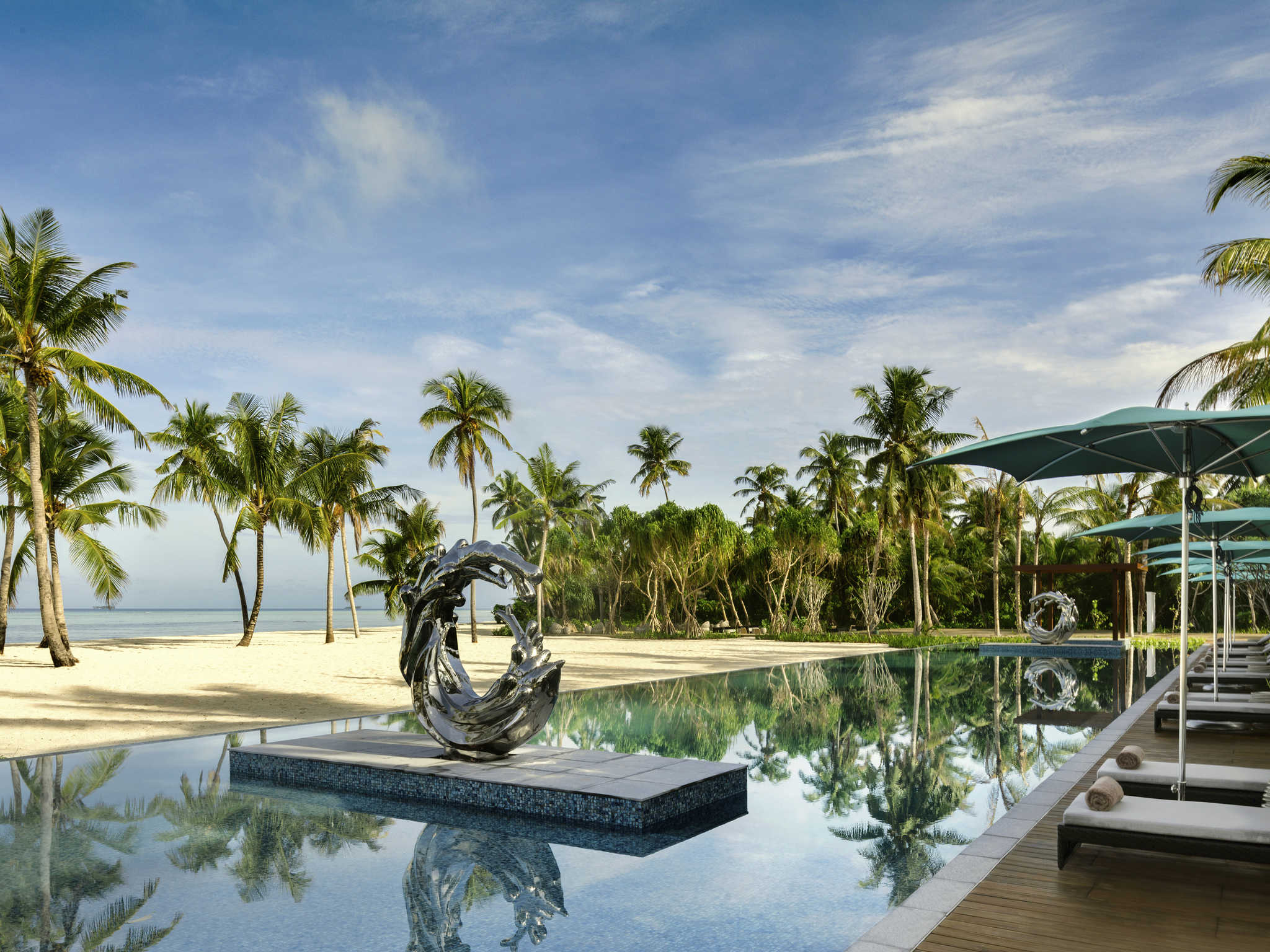 An interesting tale of Qatar Airways compensation

I have heard a lot of tales of Qatar Airways providing poor service when things go wrong and not ever offering compensation. So I thought that this story from Reader S, was worth publishing if you are considering flying Qatar Airways.
We travelled to Singapore in December from Stockholm (our third return QR flight to Singapore this year thanks to TLFL) for a 7 night holiday at The Datai (our second in six months – it's the best in the world for me) and, based on your review, 4 nights at the Ritz Carlton (which was also nice, so thank you).
However, our connection at Doha was delayed by almost 5 hours. This wasn't an issue really as it was 8am and therefore the lounge was quiet. They gave us access to one of the sleep rooms behind the deli and sorted us out with showers. The flight time continued to change and one of the ground staff in the lounge told us just to stay in the lounge and they would find us when it was time to head to the gate. I was quite nervous about doing that, especially as we could be anywhere in the lounge – and quite probably asleep – but true to his word, he found us dozing in a pod and gave us a 30 minute warning should we wanted to grab another shower – excellent service.
When we returned to the UK, I wrote to Qatar Airways (simply via a web form on their website) in a bid to claim flight compensation. I'm not a fan of the compensation culture generally – and felt guilty doing it given the flights were only £1,350 each (!) but didn't have much to lose. I wrote to them with a letter – just three paragraphs – explaining the delay and quoting EC Regs 261/2004 and asked for EUR600 each. I was a bit unsure on their reaction given the delay was from Doha, although it started in the EU on a single ticket, but to my amazement, they wrote back in less than 48 hours asking for a passport scan and bank details and have confirmed they will issue the EUR600 for each of us. My partner had to write the same letter herself (and annoyingly provide a bank account in her name, regardless of the fact I bought the tickets) but she also had a 48hr turnaround and they have also agreed to refund her the same amount.
I thought that was quite impressive! I'm now a Qatar Gold Privilege member from flights this year alone. I don't think that is worth much from what I can tell and I still need a better strategy with points but we always fly QR where possible and their service probably deserves my loyalty!
Have you flown Qatar Airways and had disruption to your journey? What was your experience like? Let us know in the comments below or social media.