Australia has faced one of the strictest lockdowns in the world, with international borders steadfastly closed since March 2020. However, as the country slowly comes out of the pandemic, fresh hope has surfaced for the travel industry with a New Zealand travel bubble set for March and Qantas announcing they are reopening international bookings from July.
October saw the launch of a one-way travel bubble between New Zealand and Australia, allowing NZ residents to be the first international visitors into Sydney without needing to quarantine upon arrival. Currently, residents returning to New Zealand after visiting Australia are still required to undergo a mandatory two-week quarantine.
However, New Zealand Prime Minister Jacinda Ardern has just recently announced plans to initiate a two-way travel bubble with Australia in the first quarter of 2021.
Australia has seen higher rates of infection than its neighbour, mainly due to the significantly higher amount of infected returned travellers entering the country. Case numbers have plummeted towards the end of 2020, though there has been a slight uptick on the East Coast over the New Year period.
Australians are desperate to travel again, and a 'travel bubble' with New Zealand – and quite likely, neighbouring Pacific Islands like Fiji and Vanuatu – would be extremely beneficial to the dying tourism industries in all countries.
Miss Arden said a launch date will be announced early next year once 'remaining details are locked down'. Some issues of concern include managing flight crew and pilots, as well as ground staff who may come into contact.
Greg Hunt, Australia's Minister for Health, said of the proposed bubble:
"We welcome the advice from New Zealand — it's the second half of the equation. We consciously opened up Australia to people coming from New Zealand because their case numbers were negligible, and we knew there would come a time when our case numbers would give them confidence.

"Families can be back together in both directions, friends can be back together in both directions, and flights can be full in both directions — which is good for the economy, good for our airlines, and good for both countries."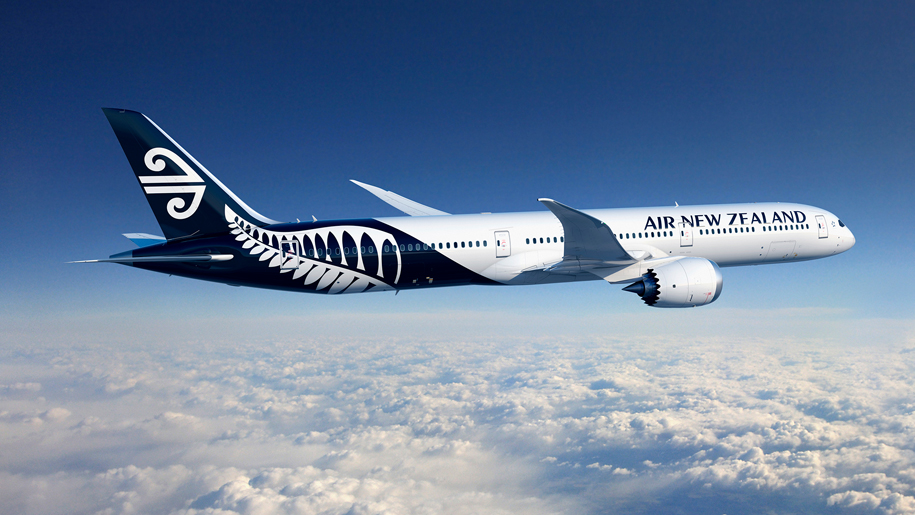 Air New Zealand announced today that they would be extending their quarantine-free flight options to Australia, allowing residents to fly directly to Brisbane. Leanne Geraghty, Air New Zealand Chief Customer and Sales Officer, said things are going in the right direction, while ensuring the safety of all involved.
"Our teams have been working closely with authorities in Australia to ensure all agencies are satisfied processes are in place to confidently accept quarantine-free flights, and we thank customers for their patience while we've worked with various agencies in Australia to ensure we can keep everyone safe".
Both Air New Zealand and Qantas, as well as the recently revamped Virgin Australia, have all made clear that re-opening borders is essential to maintain the flailing tourism industry. Each airline has seen a boost in numbers as the pandemic comes back into control across each country, and have even reported an uptick in bookings for later in 2021.
Qantas recently announced that they have re-opened their bookings for international flights from July, after previously removing them until October 2021.
Officially, the Australian travel ban is set in place until 17th March, 2021. However, the government has made it clear that can change quickly depending on the situation; either extended or ended early.
It is also expected that some airlines will be requiring proof of COVID-19 vaccination before passengers are allowed to board, both inbound and outbound. Qantas have been very clear that they will be following this procedure when international flights reopen.
In terms of vaccination, the Australian Federal Health Minister Greg Hunt has said he believes Australia's voluntary COVID-19 vaccination should be complete by the end of October. The Pfizer/BioNTech vaccine is expected to be rolled out from March, followed by the AstraZeneca/Oxford University vaccine and then Novavax.
As vaccinations get rolled out across the globe, other rumoured 'travel bubbles' have been discussed for Australia, including Japan, Singapore and even Greece.
Unfortunately re-opening to the UK, greater Europe or the USA has not yet been officially discussed. However, Qantas reopening their bookings for flights between Australia and cities like London, Paris and L.A, has sparked talk that international borders will be completely open – or at least open to those who have been vaccinated – by the middle of 2021.
Here's hoping 2021 is a much better year for travel than 2020 was.