BA Bangkok aircraft finally changes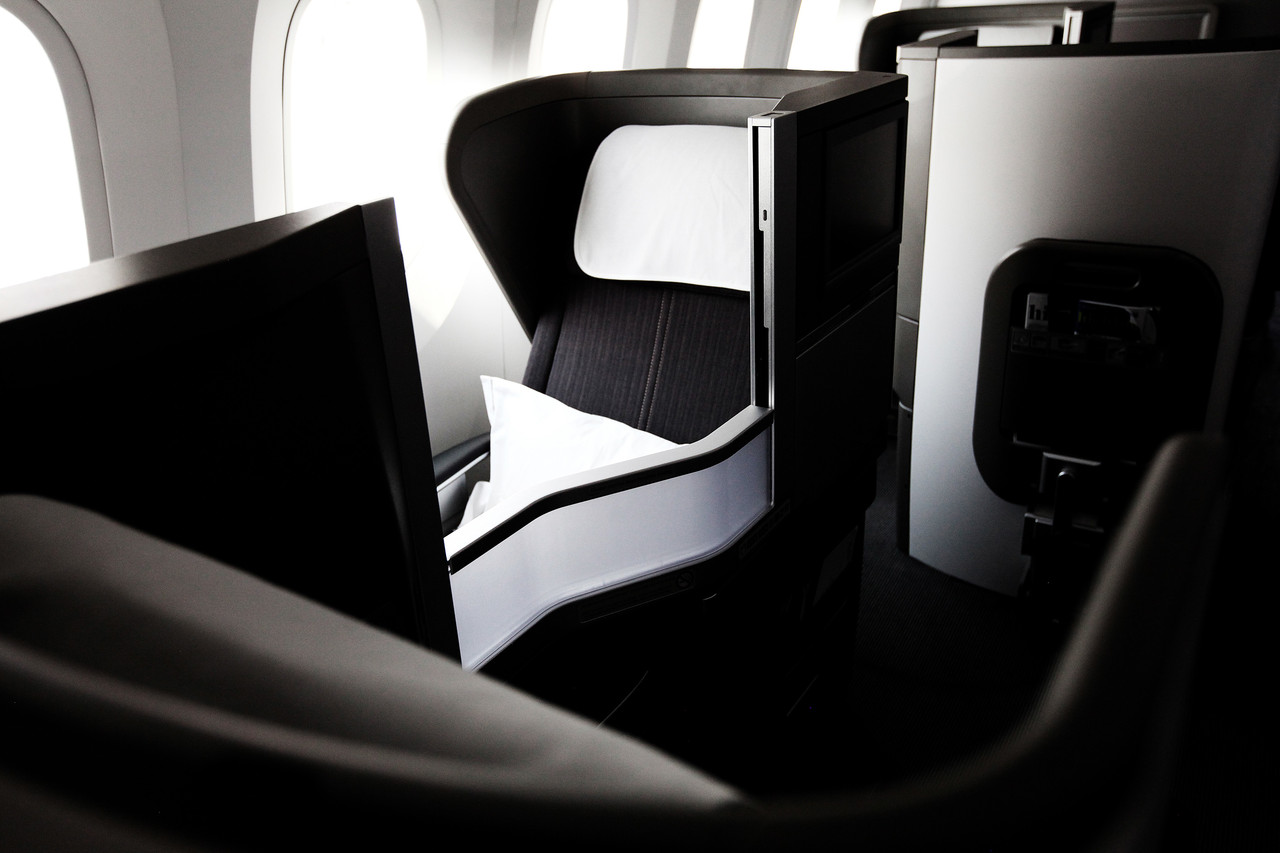 It is well known that the BA aircraft on the London- Bangkok route are putting it kindly, somewhat past their best and do not even have First. They have been operating their older B777-200ERs, my least favourite aircraft in the BA fleet on the route. This has led some canny travellers to route via Hong Kong or Singapore at no extra cost to get a better aircraft and a few extra tier points by connecting onto Cathay.
British Airways have now announced a much better aircraft for the route, albeit still with no First. Note: The aircraft has 8 first seats but they are not being sold as First currently. From 30 June 2020, there will be a Boeing 787-9 Dreamliner on the route on a daily basis, replacing 3-class 777-200ER aircraft.
HT: Routes online
Paws to manual and cross check

I don't normally cover most of the BA 'human interest' stories on TLFL, but when it comes to dogs it is another matter! After seeing the pictures I just had to include this piece! Seeing the picture of him sitting proudly in Club World made me think he is probably a lot less trouble than some of the passengers they get in Club World!
British Airways stepped in last week to fly a special four-legged friend to the UK to receive an 'Animal OBE' on Friday 4th October. When they heard that ex-US Secret Service dog, Hurricane, had been awarded a PDSA Order of Merit, British Airways pulled out all the stops to fly him in style to the awards ceremony at The House of Lords. Hurricane was a US Secret Service dog who was injured whilst protecting President Obama.
Hurricane, commonly known as Cane, was awarded a medal for devotion to duty by the UK's leading veterinary charity, PDSA, for protecting the then President Barack Obama and First Family from an intruder who attempted to gain access to The White House. He is the first international animal to receive the honour, which has been awarded to just 30 other recipients.
The airline ensured that the red carpet was rolled out for Cane's big moment, picking him up in a limousine from his house and dropping him off at a VIP check-in desk at Washington Dulles Airport. Cane and his owner and handler Marshall were surprised by British Airways with Club World (business class) seats for their journey to London, as well as a number of other special touches such as a personalised bed and dog bowl on board.
Carolina Martinoli, British Airways' Director of Brand and Customer, said: "When we heard that Hurricane and his owner Marshall needed help getting to the UK to collect an award, we knew we had to step in. We were delighted to be able to fly them over in style and add a touch of magic to their special journey. We've never had a more photographed celebrity on board!"

Marshall Mirarchi, Hurricane's former USSS (US Secret Service) handler and adoptive dad, said: "Hurricane was such a legend within the Service. He loved working and his talent for the job impressed me every single day. That night, he stepped up and delivered under circumstances that no amount of training could prepare him for. I have never witnessed such violence towards a dog before but it didn't stop him from doing his job.

"I am so proud of him and extremely thankful to PDSA for honouring his service and actions in this way. We are very pleased to be in London to receive the honour – Hurricane has travelled in style with British Airways and is receiving the full VIP treatment with just as he deserves."

PDSA Director General, Jan McLoughlin, said: "We are very pleased to welcome Hurricane and Marshall to the UK for his presentation. Hurricane had a truly outstanding career with the US Secret Service, and went above and beyond the call of duty when an intruder tried to gain access to the White House. Despite suffering a ferocious assault he never faltered from his duty. His achievements warrant the highest recognition. We are thrilled that he has become the latest recipient of the PDSA Order of Merit."
Marshall and Cane's journey to the UK is part of BA's commitment to mark its centenary year with 100 acts of kindness as part of its #BAMagic100 campaign. Since its launch in 2017, the campaign has seen the airline arranging surprise proposals, reuniting loved ones, arranging money-can't-buy experiences and creating holidays of a lifetime. If you want to see some of the other BA Magic videos they can be found here. WARNING – you may need a box of tissues on standby if you are of an emotional disposition!
People can share their stories on Facebook, Twitter or Instagram using the hashtag #BAMagic100.
Airportr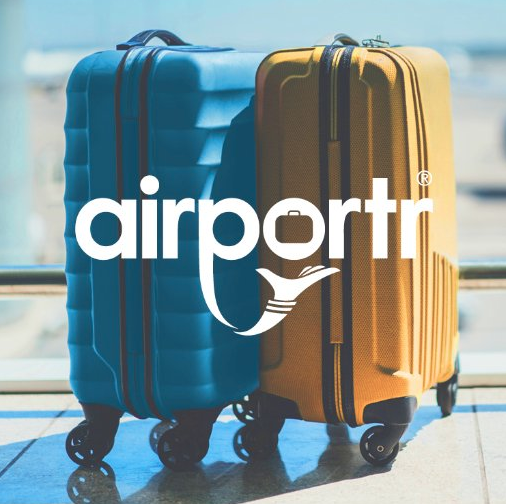 Manchester Airport have announced that in a landmark partnership with Airportr, they will introduce a home bag check-in and delivery service for passengers. This will be the first time Airportr has collaborated with an airport operator to create a fully integrated baggage service, which allows passengers to check-in baggage before arriving at the airport.
The service allows passengers to have their luggage collected straight from their home prior to the date of their departure, meaning they can travel to the airport bag-free, head straight for security, and reunite with their bags in baggage reclaim at their final destination. The service will be available to passengers travelling with partner airlines which include Virgin Atlantic, easyJet, British Airways, American Airlines, Cathay Pacific and Finnair, however, those travelling on other airlines can also make use of the service by having their bags collected from their homes ready for collection when they arrive at the airport.
MAG will be the first airport operator in the UK to use the Airportr service within its own infrastructure, with baggage processed in a dedicated facility away from the traditional terminal check-in areas. It will also be the first to digitise the service, meaning passengers can book and pay online via Manchester Airport's website.
The new system creates a 'win-win' scenario, where the passenger experience is enhanced with a convenient at-home service, whilst also unlocking operational efficiencies for MAG by reducing the amount of baggage processed in the terminal. The move makes MAG a leader in technology enabled baggage services in the UK airports, alongside Airportr's existing partnerships with airlines at London Heathrow, Gatwick and Luton.
Passengers can choose an allotted one to three-hour collection slot prior to their departure date, and as late as the morning of their flight. A vetted driver will arrive at their home, collect their luggage and take it directly to the airport for check-in and processing. Travel documents are scanned when the luggage is collected, and passengers can follow real-time driver and bag tracking via the use of digital bag tags, providing peace of mind that their bags have arrived safely.
Prices range from £20-£36 for one item of luggage, depending on location, with all additional bags costing £7 each. Customers booking within the first month of the service starting, will also get one free FastTrack security pass.
Passengers can book the service through the Manchester Airport website at www.manchesterairport.co.uk alongside other travel extras including FastTrack security, car parking and lounges. Other ways to book include via the Airportr website at www.airportr.com/manchester or via a partner airline.
You can read my review of Airportr here.