Given the rather chilly weather this weekend, if you have given up on getting hypothermia with your friends in the garden on Friday night, you may like to join me and Plane Talking Podcast on Friday evening at 7pm. We'll be talking all things aviation and the current travel situation, so join us live or watch the video afterwards.
BA launch Jersey & Gibraltar from London City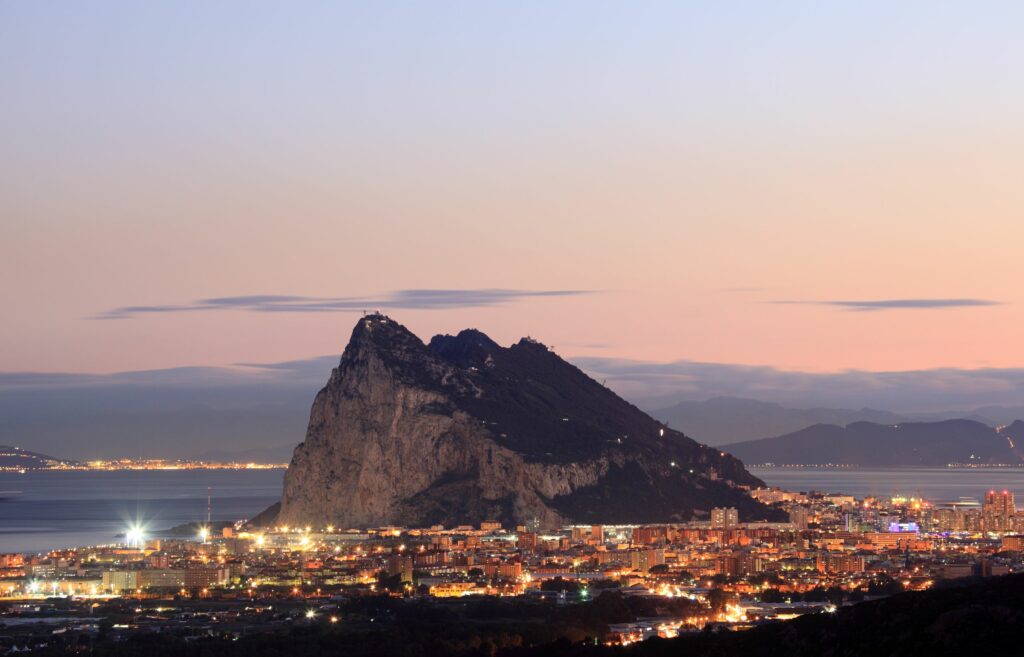 British Airways has today announced the launch of two new routes to Jersey and Gibraltar from London City Airport. They will initially only be over the summer period, launching on 25 June, 2021. Two flights a week will operate to Jersey and Gibraltar – on Mondays and Fridays. Obviously, if those days don't suit you in terms of trip length, I'd recommend flying one way from Heathrow (or Gatwick) so you get to enjoy the lounge and then back to London City if that is a more local airport for you. Jersey os due to go back to Gatwick rather than Heathrow from the end of June, whereas Gibraltar will still operate from Heathrow for the summer. I can never understand on a premium route like Jersey where there must be a large proportion of connections, why they don't move the flights to Heathrow permanently.
Jersey is due to reopen to the UK from 26 April and counts as domestic travel. Gibraltar looks set to be on the green list but as yet have not said when they plan to accept UK visitors.
Minister for Business, Tourism, Transport and the Port of Her Majesty's Government of Gibraltar the Hon Vijay Daryanani MP said: "This is excellent news and continues to show the confidence that the industry has in Gibraltar as a destination. A seasonal link with London City Airport operated by BA CityFlyer brings yet another operator to Gibraltar and opens up a further catchment area from the UK. This service will complement BA's mainline services from Heathrow and the local business and financial services community will undoubtedly welcome a link to London's financial district. Our tourism, retail and hospitality industries can also look forward to greeting customers from the City and the east London catchment area."

Matt Thomas, Ports of Jersey, Group CEO, said: "We are delighted to see the Island once again connected to London City and look forward to working alongside BA Cityflyer. We understand the importance of connectivity to London's financial centre, as well as for Islanders wanting easy access to central London, or to take advantage of the many onward connections available."
Both flights will be operated by BA CityFlyer's Embraer E190 aircraft. British Airways will continue to operate its services to Jersey and Gibraltar alongside these new London City services.
Route
Flight
Route direction
Schedule
Frequency
LCY/JER
BA3283

BA3284

LCY-JER

JER-LCY

0945/1050**

1125-1230**

Two per week (Mon and Fri)
LCY/GIB
BA3289

BA3290

LCY-GIB

GIB-LCY

1315-1710

1755-1950

Two per week (Mon and Fri)
**Between 9 Aug and 30 Aug the Monday service flight times will change to LCY-JER 1105-1210 and JER-LCY 1245-1330
Virgin Voyages UK 'staycations-at-sea'
If you have been reading TLFL for a while, you may remember that I went on a press event for the launch of Virgin Voyages new cruise ships. Even if you are not into cruising, I think many people would have a change of heart when they see the ships. Gone are the buffets and dining rooms the size of a football pitch with set seatings with strangers. Instead, think of a luxury hotel with numerous modern restaurants and plenty of bars too. It's adults only and has a stunning spa and contemporary entertainment.
You can read my full review here.
If you aren't sure about whether it's for you, or don't fancy travelling abroad this summer, the new program of staycation cruises is a good option. There will be two, three and four-night itineraries will be available across six "summer soiree" sailings in August designed to give people "a taste of the Virgin Voyages experience". Apparently, there will be entertainment with British artists, so it will be interesting to see if they attract any well-known names.
You must be a UK resident adult who has been vaccinated against Covid-19, which obviously is tricky given that those in younger age groups, won't know when they are likely to get their vaccine. However, given that the next group of people to be vaccinated is the 40+ if you are in that age group you should have been vaccinated fully by the August sailings. All UK adults are due to be vaccinated by the end of July with their first dose.
Virgin Voyages Scarlet Lady's original planned sailings from early-July through to mid-September have been cancelled, leading to the idea for a staycation cruise.
Itineraries will go on sale on Tuesday (13 April)
The 'Summer Soiree Series' includes:
Itinerary 1 – Long Weekender (3-Night, Friday – Monday)
6 August – 9 August
13 August – 16 August
20 August – 23 August
Itinerary 2 – Summer WeekDaze (4-Night, Monday – Friday)
9 August – 13 August
16 August – 20 August
23 August – 27 August
We don't know the dates of the two-night itineraries yet but we do know they will be sailing from Portsmouth. I am extremely tempted to book one of these depending on the price.
"After more than a year of waiting and a major emphasis on a safe return, we're ecstatic to announce these new sailings and bring Sailors onboard to experience what it's like to set sail the Virgin Way," said Tom McAlpin, CEO and President of Virgin Voyages. "We look at our UK summer voyages as a homecoming to pay homage to our British roots, and what an excellent way to kick-off our sailing season before heading back to PortMiami."
You can book from 13 April on Virgin Voyages.