BA lease Finnair aircraft again
British Airways has previously wet-leased four Finnair aircraft for summer 2022 and is doing so again. This time it does not appear to be a shortage of crew since at the same time according to a source on Twitter, they are offered unpaid leave to crew! I can only assume it is due to a lack of aircraft due to delays with orders. It could also be attributed to the slots that they have acquired from the collapse of Flybe (see below).
British Airways are to wet-lease 4 Finnair A320 aircraft from March 2023 until March 2024.
Here is an example of what you can expect on a BA Finnair lease.
British Airways have also now started leasing aircraft from Titan Airways with one A320 until 12 March 2023 and an additional Titan A321 will also be leased between 26 February – 5 March.
You can read a review of a Titan BA wet lease flight here.
HT: To fly to travel
Flybe slots return to BA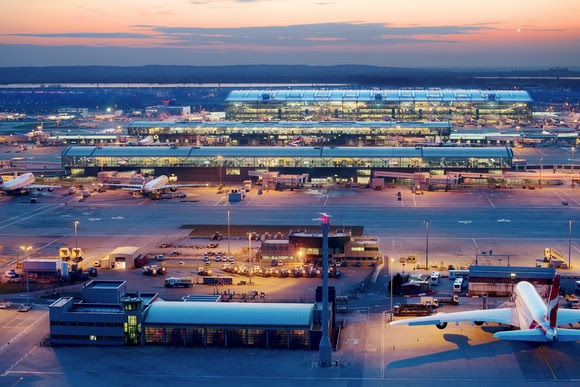 Following the liquidation of Flybe, 43 weekly Heathrow slot pairs have transferred back to British Airways for the current winter season.
This equates to 7 return flights a day to fill. So far, we don't know how and if BA is planning to use them. Currently, the "use it or lose it" rule about slots is not being enforced, so they may not use them for a while.
In April 2023, Air Passenger Duty on UK domestic flights will be halved, and there are calls for these domestic slots to remain as such from some quarters. BA has cut quite a few domestic routes, such as Newquay and Leeds, so it would be good to see those reinstated.
Marriott Bonvoy Buy Points Bonus
Marriott's latest buy bonus has launched for buying points until 3rd April 2023. Members can get a 40% bonus with the purchase of 2,000 or more points. These promotions vary from 25% to 50% with 50% being more rare. So I'd be happy to buy at this rate.
With very high prices in many destinations, it can work out cheaper to buy points but you need to be ready to book as availability can vary. What you don't want is to be left with points that you use on something that's not good value if you bought them. It's also helpful that points redemptions do count towards your elite nights, although not for the double elite nights promotion.
You may purchase or receive a combined maximum of 100,000 points per calendar year if booked through the Marriott website, Marriott Mobile Apps or the Customer Engagement Centers. Members may purchase an additional 100,000 points annually while booking a hotel stay through the reservation process on Marriott.com.
You may also wish to consider buying points for Marriott Bonvoy Moments, which can offer some once-in-a-lifetime experiences.