BA's new safety video?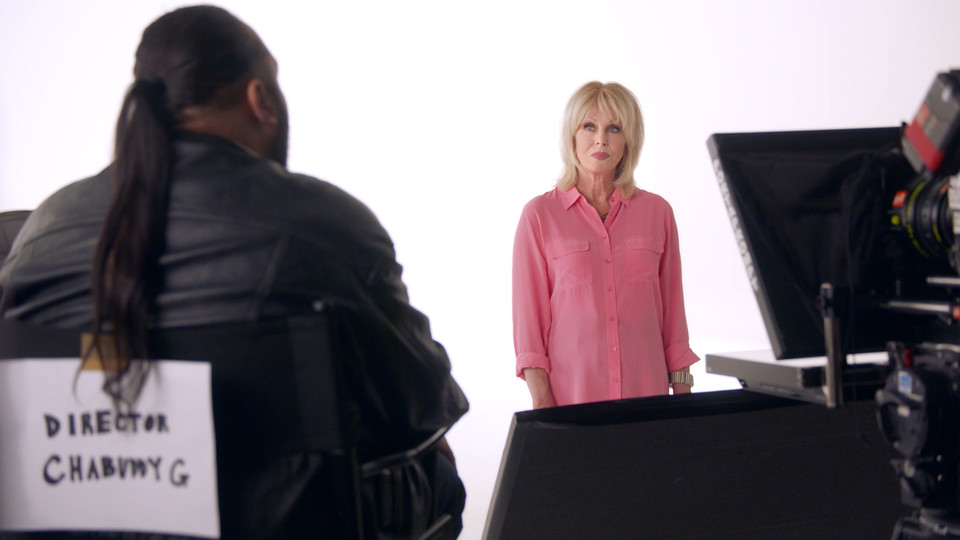 If you are a regular traveller and saw this headline you probably were relieved to hear there is a new BA video. Although the recent ones have been funny on first viewing, when it gets the point I can recite the entire thing from start to finish I get less amused by it. Sadly, the latest video starts with "It's back". Yes, it is a remix of the best (!) bits of both videos. Enjoy…..
BA's new TV program – BA 24/7: access all areas

Last week I gave a brief heads up about a new TV program about BA. I have now been lucky enough to be given a sneak preview of the first program. I have to say I am a bit of a sucker for all these types of airport/airline programs. This one was very interesting and had a good variety of parts of the airline in the spotlight. Often they are dumbed down way too much, but I actually learnt a thing or two! If you watch incredibly closely you may spot Paul and I at the BOAC event 😉 There was a great feature about the Boeing factory too as they followed the progress of BA's 30th B787 being delivered.
The first episode of four-part series British Airways 24/7: Access All Areas airs on 5th September on Channel 5 at 2100, giving viewers to a unique insight into one of Britain's most iconic brands.
Filmed over a nine-month period, with narration from actor James Nesbitt, the series goes behind-the-scenes, giving viewers a unique insight into how the airline is investing an unprecedented £6.5 billion for customers.
Alex Cruz, British Airways' Chairman and CEO, said: "It's fantastic that Channel 5 has been able to capture key moments in British Airways' one hundredth year.

"The series opens the doors of our aircraft, engineering hangars and even boardroom, like never before, giving viewers a rare insight into the drive for transformation that informs everything we do, the investments we're making for our customers and, most importantly, shines a light on the people who work day and night to keep our hugely complex global operation running, to bring Britain to the world and the world to Britain."
Filmed at locations including Osaka, New York and Toulouse, the first episode sees Gavin Shearer, British Airways' Aircraft Delivery Manager, at Boeing's headquarters in Seattle as he prepares to purchase the airline's thirtieth fuel-efficient Boeing 787 Dreamliner. The episode sees Gavin and his team working against the clock with the aircraft manufacturer to finalise the deal and fly the new aircraft to Heathrow in time to operate its first flight to Toronto.
"Buying a new car is stressful enough" said Gavin. "Buying a new aircraft is a bit like that, but a lot more expensive and a lot more complicated. It really is an enormous privilege to be in charge of delivering these incredible, modern planes for British Airways, but I'm just one small part of a huge team responsible for making sure the aircraft is ready to enter service for our customers in just a few days."
Existing aircraft are also being given a makeover as part of the airline's major investment programme. At British Airways' engineering base in Cardiff viewers see one of the airline's long-haul Boeing 777 aircraft stripped down and completely refurbished as never seen before, with new cabins fitted, complete with new seating, lighting and entertainment systems.
Filming also captured the British Airways team as it prepared for a visit from Her Majesty The Queen at the airline's headquarters to celebrate its hundredth year of flying. As part of the visit, Her Majesty toured the airline's museum and reminisced with volunteer Jim Davies, who joined the national carrier as a booking agent almost 36 years ago. "
Meanwhile, viewers see British Airways' food chiefs travel to Vienna to work with chefs from luxury hospitality company Do&Co on the airline's multi-million pounds investment to develop dozens of new menus.
And the documentary team was on hand at Heathrow to capture the arrival of the airline's first A350 aircraft, which burn up to 25 per cent less fuel and are fitted with its new business class cabin and latest generation business class seat, Club Suite – described as a gamechanger for aviation.
If you can't wait until Thursday, you can see previews of the program here and here. The program will air at 9 pm on Channel 5 on 5 September 2019.
Miles that never expire…
Although I mainly collect BA and Virgin miles, I do quite often end up with small amounts of miles in other schemes where there is no alternative option. These inevitably end up expiring before I get to use them which is annoying.
Hopefully, United's latest announcement may start a trend within the airline industry which would solve my issue! United Airlines announced that effective immediately, MileagePlus award miles never expire, giving members a lifetime to use miles on flights, experiences, hotels and more.
"We want to demonstrate to our members that we are committing to them for the long-haul and giving customers a lifetime to use miles is an exceptionally meaningful benefit," said Luc Bondar, vice president of loyalty and president of MileagePlus at United. "Our MileagePlus program provides customers more ways to earn and use miles than any other U.S. airline. More customers used miles to book award trips in 2018 than in any year before, and we expect with today's announcement that even more will use miles to travel the world in the years to come."
You can find out more about MileagePlus here.