Good and bad news for BA Amex holders
According to Head for Points, American Express are changing the terms and conditions of their British Airways branded cards. The changes come into effect from 1 September 2021.
The negative changes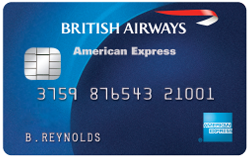 The free BA Amex
Any new 2-4-1 vouchers issued from 1 September can only be used for economy flights
The Premium Plus BA Amex
The fee rises to £250 a year from 1 September 2021
The positive changes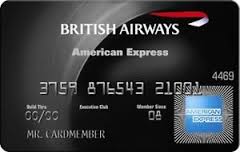 The free BA Amex
For the free Amex you can use the vouchers to depart from any country. Currently, it's only valid ex UK. This only applies to new vouchers issued from 1 September.
You only need to hit £12,000 spend to get the voucher
The 2-4-1 voucher is of little use for economy as the fees and charges are so high for long haul that to buy a cash ticket is only marginally more at best unless it's last minute. The only advantage is that at the moment the extra flexibility of an Avios ticket is useful.
The Premium Plus BA Amex
you can use the vouchers to depart from any country. Currently, it's only valid ex UK. This only applies to new vouchers issued from 1 September
You can still use the companion vouchers for any class of travel. The good news is that there should be more availability to redeem the vouchers in Club World which has traditionally been very difficult on some routes. This will be achieved by BA opening up one of their lowest price fare bucket seats to BA Premium Amex holders to redeem as Avios tickets. This should be from 1 September and is in addition to the extra availability they have already announced.
If you have the free BA Amex, you could of course upgrade to the paid BA one. If you have spent £10,000 or will before 1 September and want to use it for First and Club then it may be worth it. You can also then downgrade or cancel it and receive a partial refund of the fee. However, I suspect if lots of people do that they could change the rules about pro-rata refunds, so I wouldn't rely on that.
BA trials the IATA covid passport – Travel Pass

BA have been using VeriFly as a way to verify Covid tests and vaccines for travel. I used this on the way back from Portugal (article coming in next 24 hours) and it's not what I call easy to use but it does do the job. It's being used on routes to the US, France, Ireland, Barbados, Bahamas and Canada, as well as all inbound international flights.
British Airways will now begin trialling digital travel solution, IATA Travel Pass, on flights from Heathrow to Geneva and Zurich in Switzerland from today, June 1. I think using the same pass as most other airlines is a better idea personally. The more uniformity we have the better. I only hope that borders, in particular the UK's, will start using these too. I fail to see why it's necessary to check each individual test result etc when something that is internationally recognised could be used in a matter of seconds instead.
The app can be downloaded onto a mobile device directly from the app store. Once downloaded, customers will create a secure account and will be presented with the entry requirements for their destination. British Airways' customers can then book a Covid-19 test with an approved provider and the results will be automatically uploaded into the app by the laboratory. The only approved provider is currently Screen4 which is a major drawback although they will be adding others. Verifly will accept any valid test as far as I could tell although it does have to be approved. Presumably by linking to providers this gives automatic approval of test results.
The app then checks that a customer meets the entry requirements for their destination and will then notify the customer to let them know that they are ready to travel. The airline's parent company, International Airlines Group (IAG), has been working closely with IATA to co-develop the app that is now being successfully piloted by other global airlines, including British Airways' sister airline Iberia.
Sean Doyle, British Airways' Chairman and CEO, said "We are committed to exploring ways to ensure that the customer journey is as frictionless as possible and sharing our learnings to help the travel industry take off again.
"We know that digital travel passes are part of the solution and they will also play a key role in offering those travelling the reassurance they need before they arrive at the airport. We hope to be able to offer a customer-friendly digital option for every British Airways international route that requires proof of government mandated Covid status documentation."
The airline's customers travelling to Cyprus, Germany, Greece, Italy, Spain and Portugal can now also upload their negative Covid-19 test result and other documentation directly into ba.com for verification before travel. (see my article here)