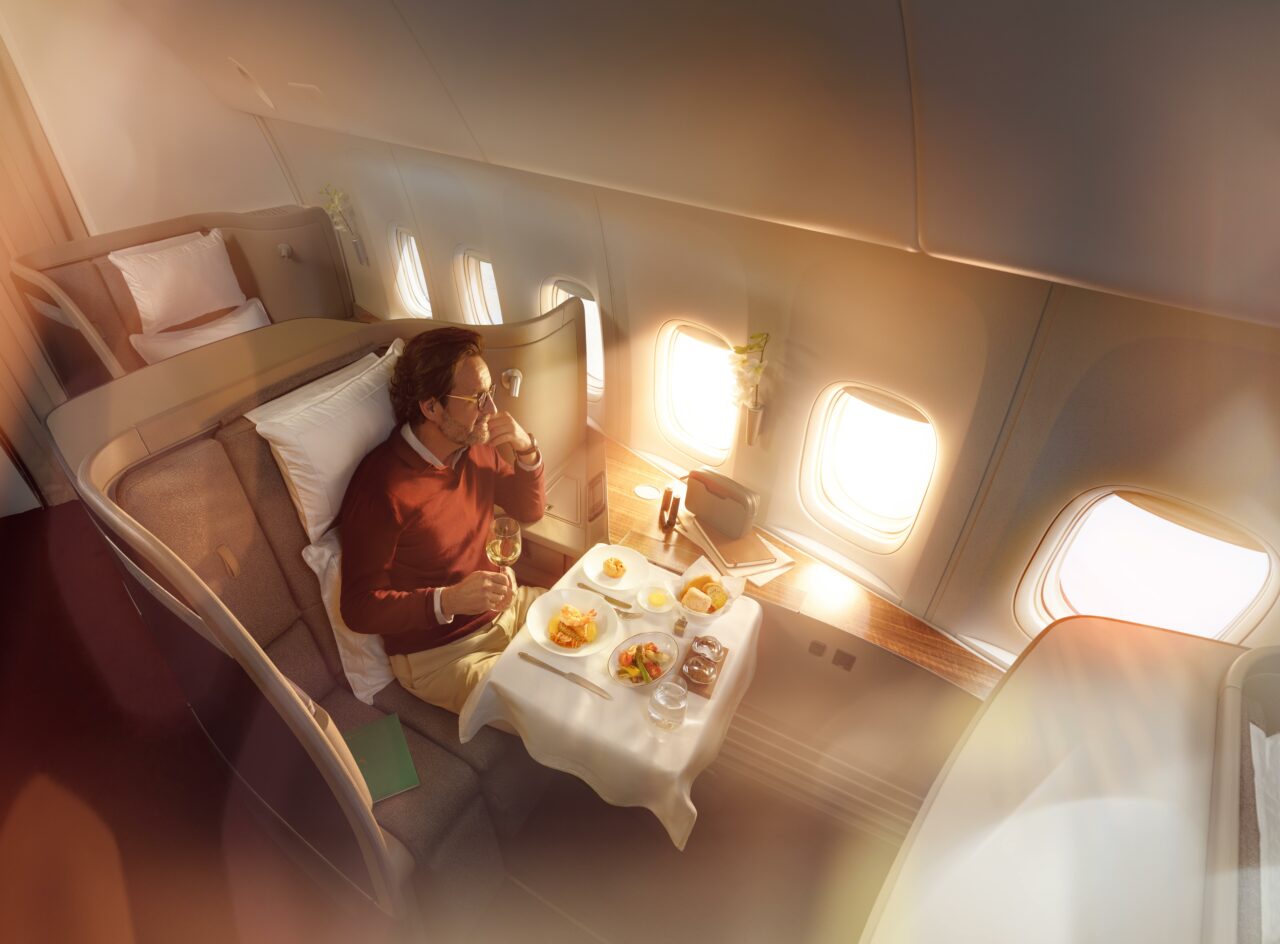 First class service on Cathay Pacific returns
As Cathay Pacific continues to add more flights and more destinations for its customers, the airline's First class service is also making its return, initially on select flights to and from London Heathrow followed by Paris and Tokyo (Haneda) over the coming months. Since 5 and 6 December, customers can now travel First class with Cathay Pacific on the airline's daily London Heathrow flight, CX251/CX252, respectively. This coincides with the addition of even more flight frequencies to and from London Heathrow.
First class will then be returning to Cathay Pacific's Paris flight CX261/CX260 from 18 January 2023, followed by its Tokyo (Haneda) flight CX548/CX549 from 1 February 2023.
I was lucky enough to be able to fly Cathay First class in 2019, and although it may not have the most high-tech seats it was an enjoyable experience. You can, of course, redeem Avios on Cathay Pacific. Hong Kong to Tokyo is a fairly short distance, so it's a good way to experience first class at a lower cost.
Champagne and wine specials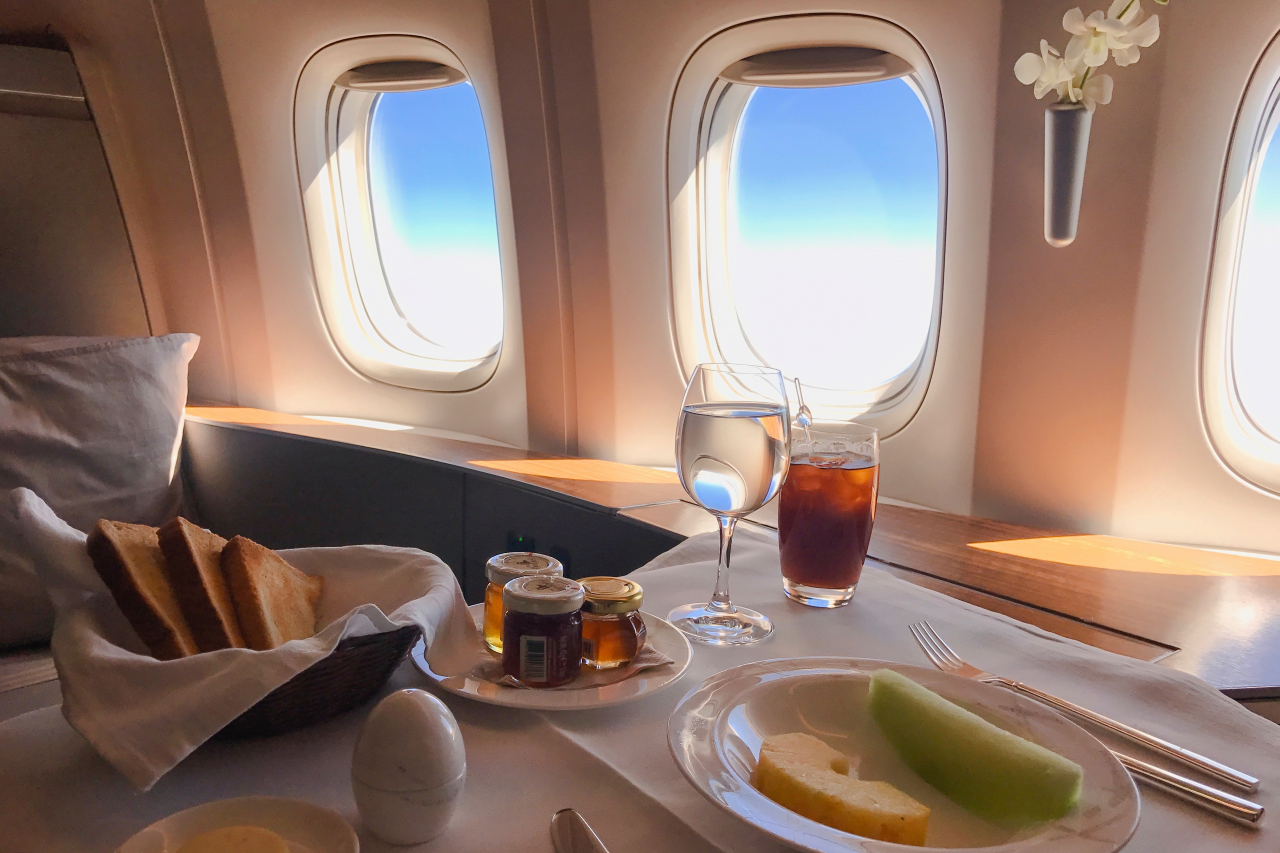 To mark the return of its First class service, Cathay Pacific is introducing a celebratory limited edition Krug 2004 Vintage Champagne f as well as a special celebratory edition of Blanc de Lynch-Bages 2018 and Château Lynch-Bages 2000 – both highly regarded vintages from Bordeaux. Available in First class on flights to and from London in December, this celebrates Cathay Pacific's long-standing partnerships with House of Krug and Château Lynch-Bages, with whom it has partnered since 1986 and 1989, respectively.
In addition to the airline's extensive wine cellar, beverage options also include teas from JING, cold pressed juices from Bless and the airline's own Betsy craft beer produced by Hong Kong brewery, Gweilo Beer.
Dining
Cathay Pacific's First class service allows customers to dine at their preferred time choosing from a wide variety of dishes that include more nutritious options and authentic Hong Kong dishes.l
The First class dining service is complemented by contemporary tableware, including chinaware from Noritake, cutlery from Robert Welch and restaurant-range wine glasses from Riedel.
Soft bedding and premium amenities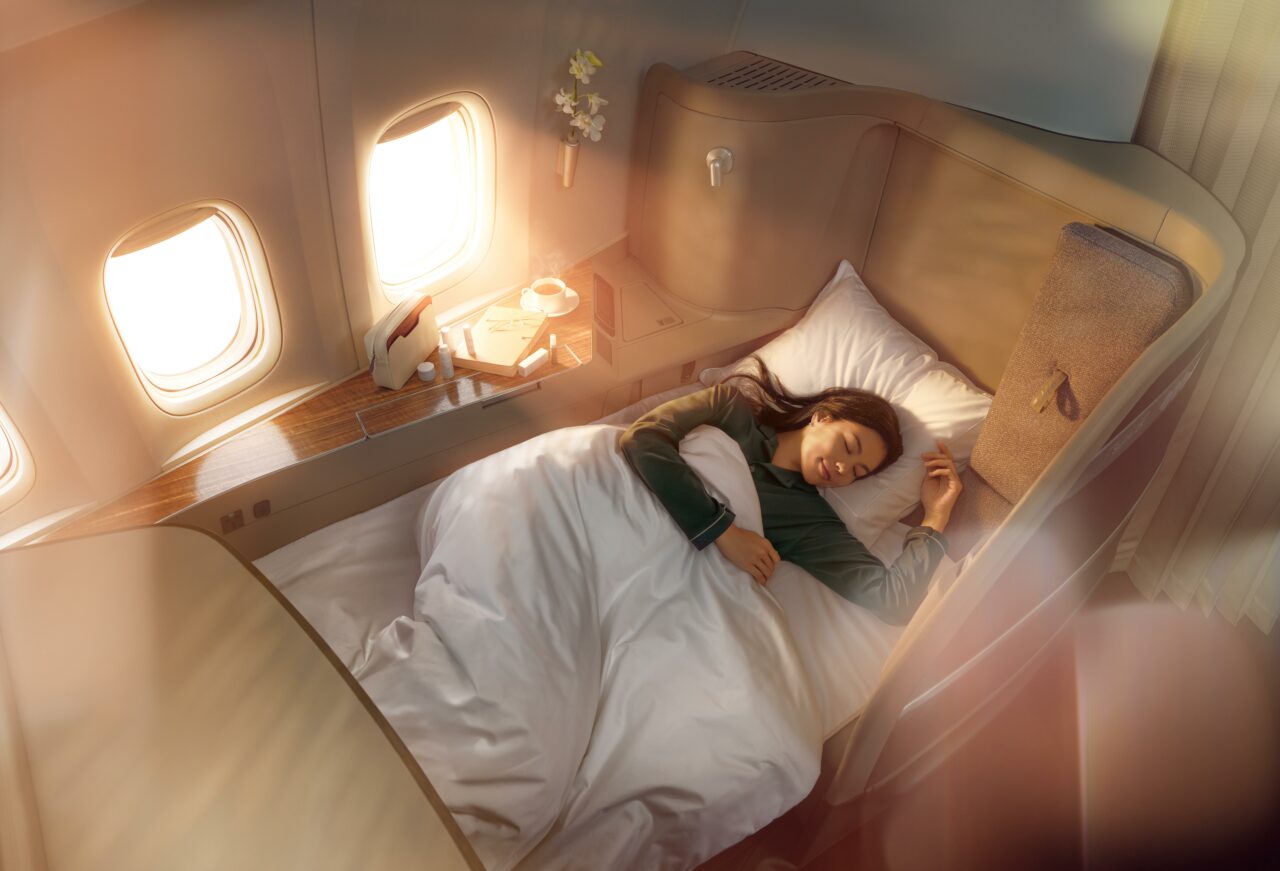 Cathay Pacific has also partnered with Bamford to provide First class passengers with bedding and amenities, including 600-thread-count sustainably sourced cotton bedlinen, men's and women's natural skincare products, and amenity kits.
Customers can also select their choice of pillow from the pillow menu, and when they are ready for their turndown service, cabin crew will transform their space into the softest bed in the sky. This starts with laying down their mattress and duvet, followed by their pillow of choice with lavender-scented Bamford Pillow Mist. A cotton sleep suit, slippers and eye mask from Hong Kong brand PYE completes the experience.
Superior service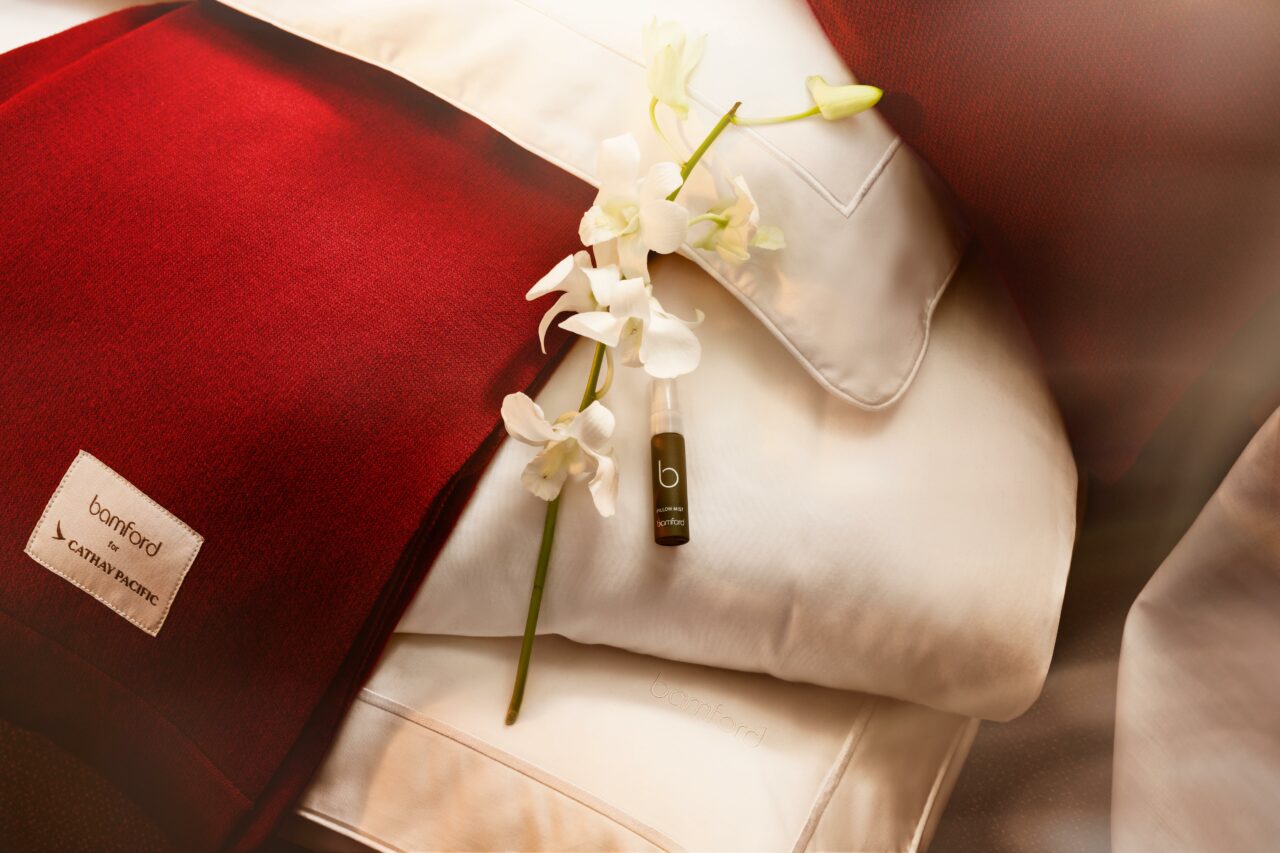 To offer customers an even more elevated First class experience, Cathay Pacific has its Premium Ambassador programme. Working with Hong Kong hotel The Upper House, the programme provides specialised hospitality training for Cathay Pacific's cabin crew to enable them to become ambassadors for its First class offering.
For more information, visit cathaypacific.com
Heathrow say they are ready for peak travel and will not cancel flights for strike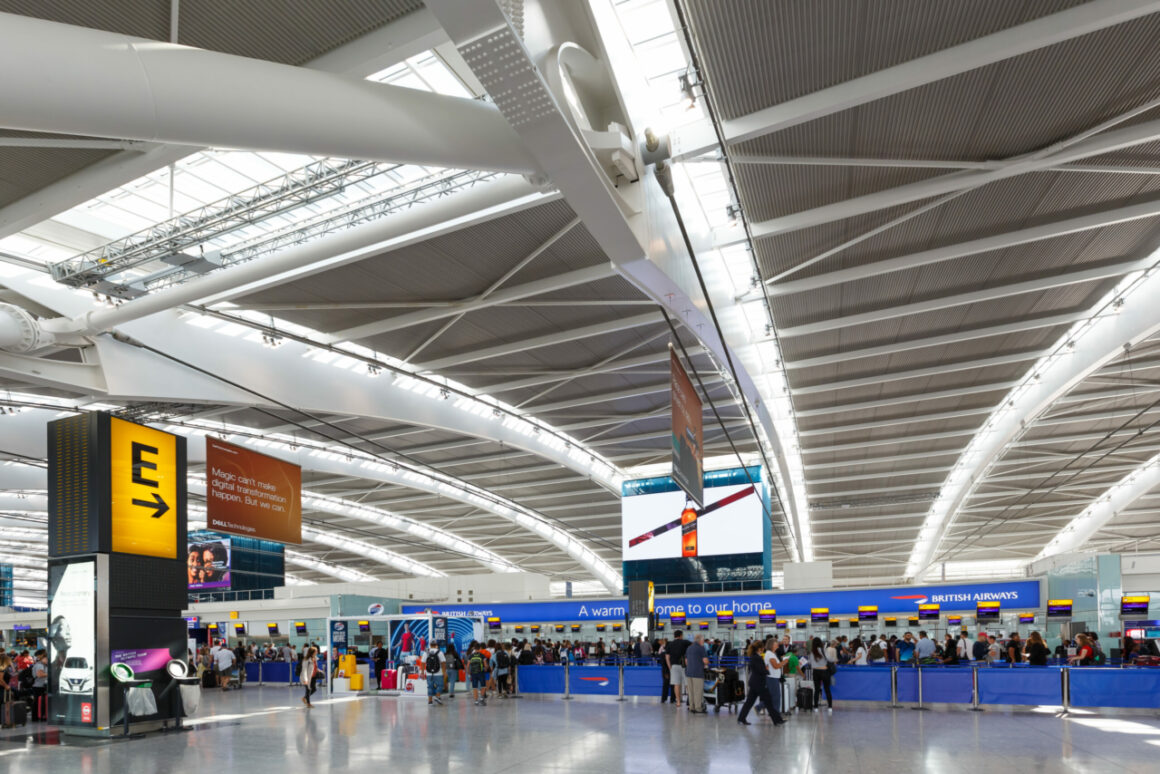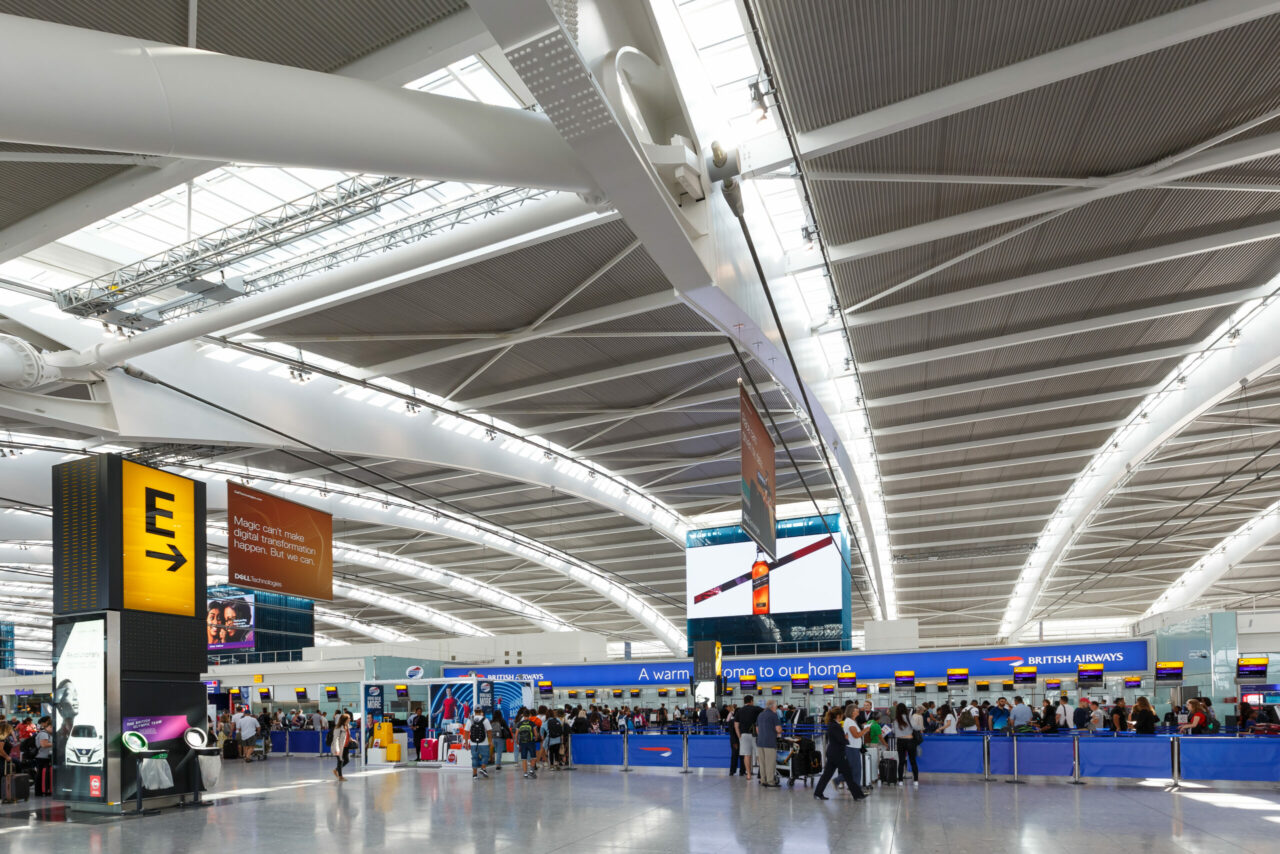 So far this year, Heathrow has handled nearly 70% of 2019 passenger levels and yet has still struggled woefully. Despite the evidence that it is already struggling before the real peak started next week, they insist they are well prepared. Terminal 3 has seen huge queues for security recently, even for the premium queue. At Terminal 5, the First Wing has often only had one lane open leading to large queues and customers being diverted to the slightly smaller queue at Fast Track. So I'm sure it will all be absolutely fine as it gets busier…
A Heathrow statement said
We expect December will be busy and are looking forward to welcoming people heading off for their first Christmas with loved ones in three years. New York's JFK is set to reclaim the crown of most popular route this Christmas.

The vast majority of travellers will be unaffected by Border Force strikes. We are doing everything we can to protect a full flight schedule on strike days, so departing passengers should expect to travel as normal. Arriving passengers with UK, EU, US, Canadian and some other passports will be able to use e-gates as usual and their journeys should be largely unaffected on strike days.
Heathrow will also be handing out 10,000 gifts to departing passengers – ranging from treats to enjoy on the journey, through to lounge access and flight vouchers. (perhaps they would be better spending the money on paying their staff more so they had enough of them).
In contrast Manchester has said that there could be up to 20% flight cancellations whereas Birmingham airport say that are not expecting any cancellations either.