MGM hotels announce Marriott Partnership
I recently wrote about the partnership between Hyatt and MGM (including the status match) coming to an end. I speculated at the time that MGM may do something with Marriott, given their purchase of the Cosmopolitan.
Marriott and MGM Resorts International announced today a long-term licensing agreement and the creation of MGM Collection with Marriott Bonvoy, which will launch in October 2023, and encompass 17 of MGM's in Las Vegas and other cities across the U.S. Beginning in October, several MGM resorts will be available for booking on Marriott's digital platforms, including Marriott.com and the Marriott Bonvoy mobile app, with all properties expected to be available by the end of the year. These resorts will continue to be available on MGM Resorts' channels, including MGMRewards.com and the MGM Resorts mobile app. So if you are planning on staying in Vegas after that date and want the Marriott Rewards you may want to book a refundable rate in the meantime or wait altogether before booking if your trip is a long way off. Typically my trip is right at the time it switches over so I'll probably miss out.
Members of MGM Rewards, will be eligible to link accounts with Marriott Bonvoy and receive select member benefits. Members of Marriott Bonvoy, will be able to earn and redeem points for stays at all MGM Collection with Marriott Bonvoy properties. It does not mention anything about a status match specifically.
Of the 17 MGM resorts that will join MGM Collection with Marriott Bonvoy, four properties will also be affiliated with existing Marriott collection brands: Bellagio Resort & Casino will join The Luxury Collection, ARIA Resort & Casino will join Autograph Collection, Park MGM will become part of Tribute Portfolio, and The Cosmopolitan of Las Vegas will continue its affiliation with Autograph Collection.
Five MGM Resorts in other U.S. locations will also join MGM Collection with Marriott Bonvoy: Borgata (Atlantic City, New Jersey), Beau Rivage (Biloxi, Mississippi), MGM Grand Detroit (Michigan), MGM National Harbor (Maryland), and MGM Springfield (Massachusetts).
More information about linking loyalty accounts, new experiences, and other loyalty program benefits will be provided to members of both programs in the coming months.
For more information, visit https://www.marriott.com/marriott-brands/mgm-collection.mi
BA Club Europe new wines verdict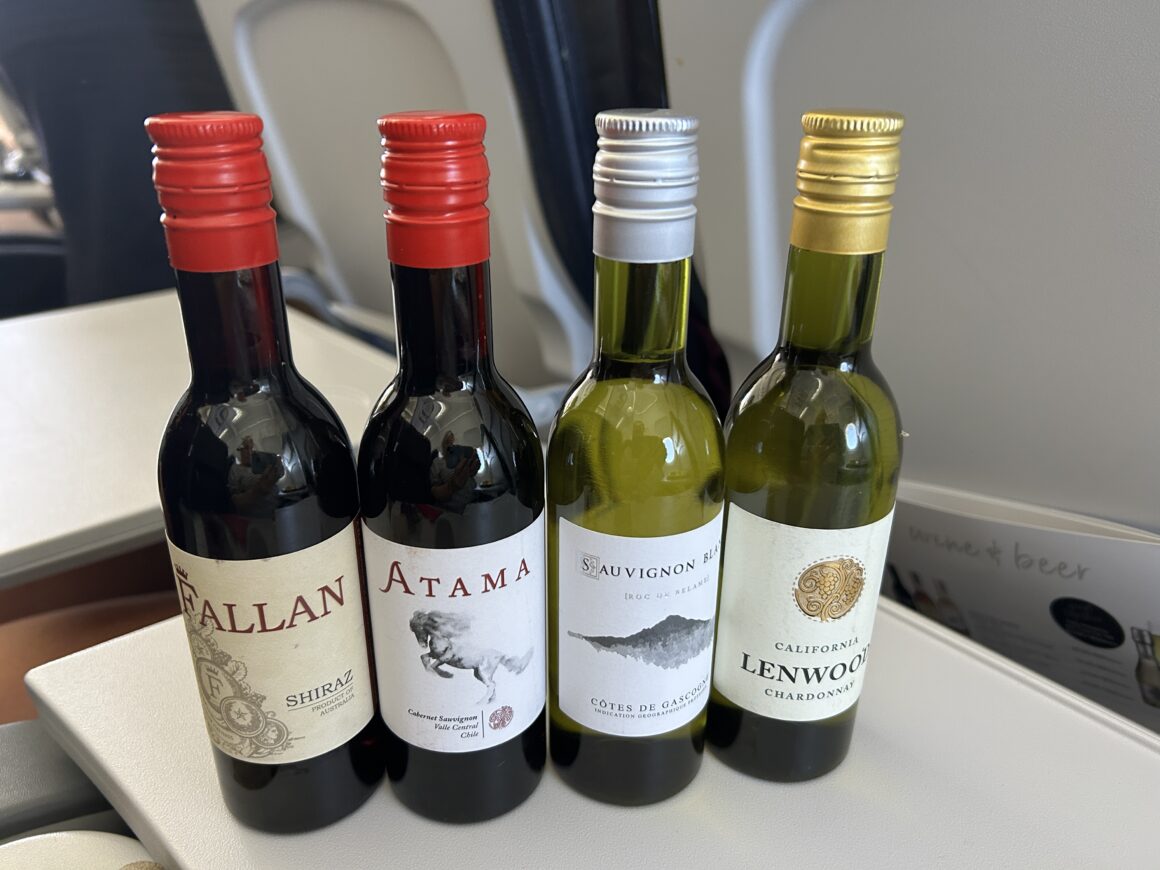 I have been lucky enough to be tasting some of BA's new Club World and First wines recently, but I had not had a chance to sample the Club Europe wines until the last week. One of the main issues I have found is that on the afternoon/evening flights the wines are nowhere close to being chilled enough, so it may have affected my judgement on the white wines. If you read the labels closely, these have been specifically bottled for BA in the same place, and most are just generic blends of grapes from non-specific vineyards/areas. So I wasn't expecting much. My favourite was the Primitivo, but I also liked the Malbec and Chardonnay.
The Chardonnay I found pretty poor, not really like chardonnay at all, and a bit acidic. It's a pass from me. Normally I don't like most sauvignon blanc although the French ones are more to my taste. I quite enjoyed this one which was more subtle than a new world style Sauvignon but still had enough fruit coming through, so it wasn't bland at 36,000 feet.
Out of the reds, I would have picked the Cabernet Sauvignon from choice, but I wasn't a fan at all of this. It tasted cheap with no real fruit discernible, and bit sour. Conversely, I would never normally pick a Shiraz, but I much preferred this (or perhaps I was just in a better mood on the way back!). I sometimes find Shirza a bit heavy to drink on its own but actually, this was easy drinking and well-balanced.
Have you tried any of the new wines on BA yet? Let us know your thoughts in the comments below.
£10 off World Duty Free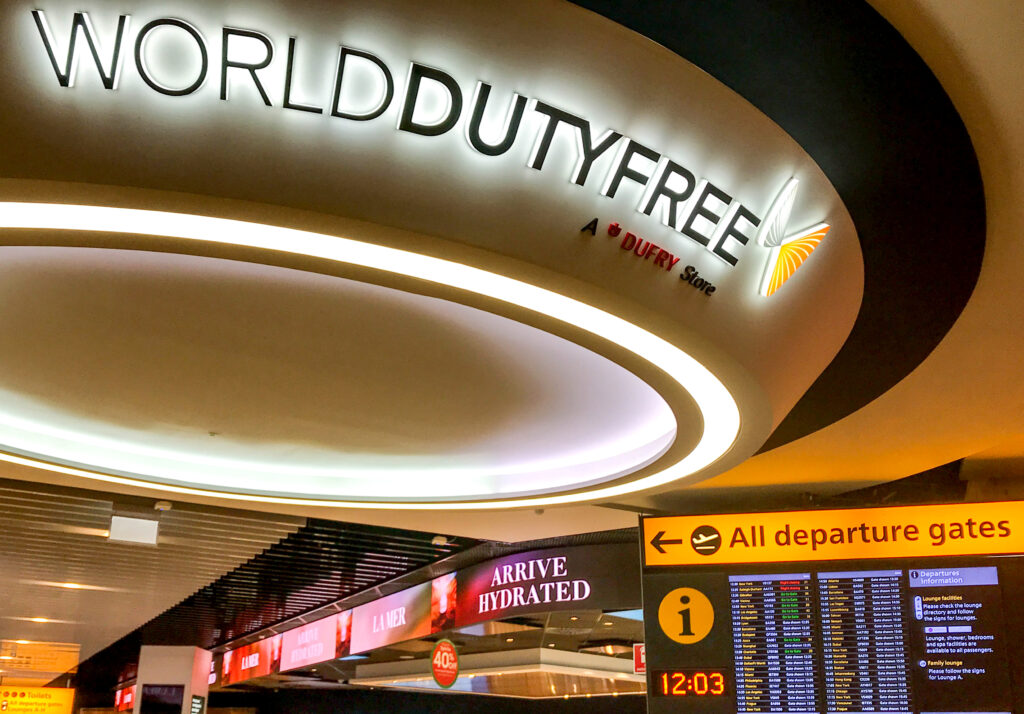 Pre-Covid, you used to be able to get vouchers for duty-free shopping at Heathrow nearly all the time, but along with all the other good stuff, Covid seemed to have killed it but now it is back. I do wonder if their sales have fallen since there is now no more tax-free shopping, and duty-free only applies to alcohol and tobacco. The good news is that the vouchers are back with a new one for £10 off any spend of £150 or more in-store at World Duty Free at Heathrow Airport.
The offer is valid to 4th January 2024, and you get one barcode per person, per transaction. Unfortunately, you can't use it with other offers like the 10% off online orders. (You'd be better off with the 10% off if you could order the items online, as not everything can be pre-ordered).
The offer excludes Tobacco and Macallan products.
You can find the voucher here.
HT: Head for Points