Great value Maldives from £606 for 7 nights!
One of the cheapest deals I have ever seen for the Maldives is currently available on the US site of Travelzoo. I have bought deals from both the UK and US Travelzoo sites on several occasions and would be happy to use them again. They were once named by Forbes as one of the best sites for travel.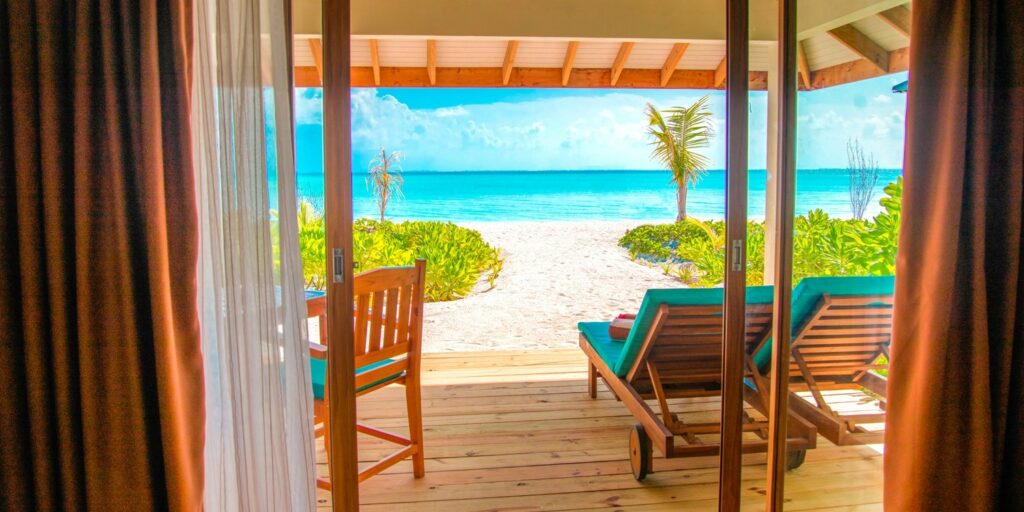 There are some catches with the offer that you should consider before you purchase. The resort is not as upmarket as some resorts, but the price is very attractive. The resort is "barefoot" style, so very casual rather than a fancy resort.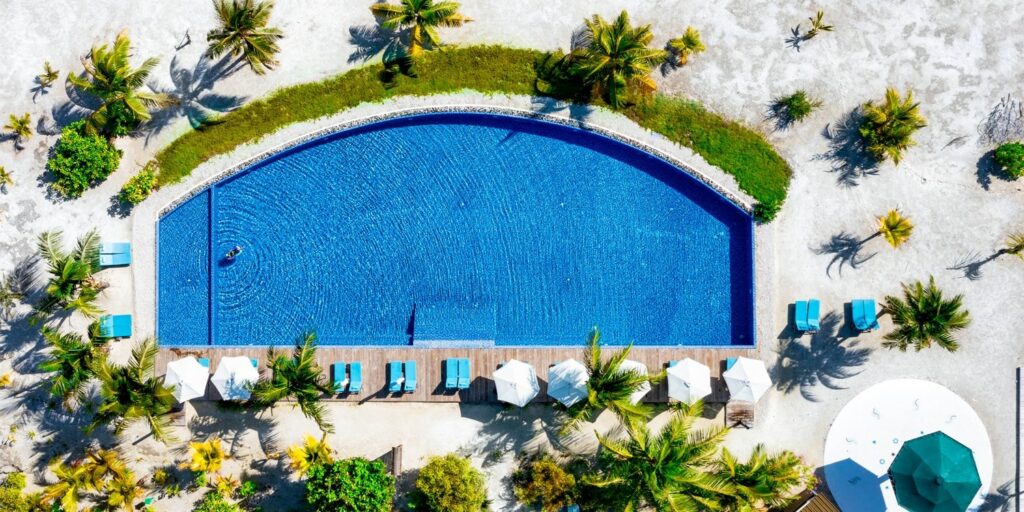 It is a fair way from Male, which you fly into, so you will then need to get an internal flight and then a speedboat transfer. These are not included in the headline price.
The resort is fairly new and opened in 2019. Overall it scores 4/5 on TripAdvisor. Now for me, I would normally only go for 4.5/5 or above, but the majority of recent reviews are 5-star with the occasional low-star review. I'd advise you to read the reviews carefully and decide if it is right for you.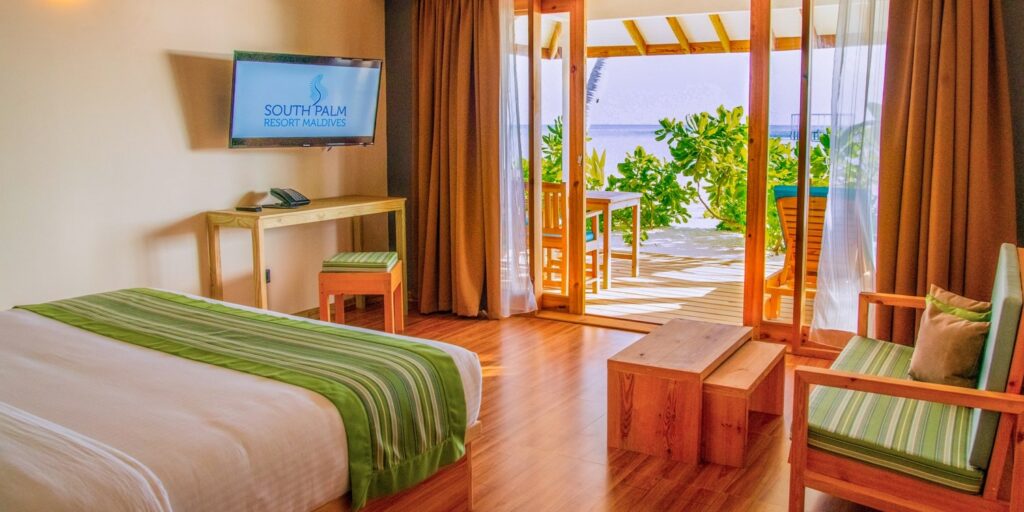 You'll be charged in US Dollars, so it's worth using a card without foreign transaction charges to pay if you can. You can stay up to 19 December 2023.
The package includes:
Two guests stay for 7 nights, any time through Dec. 19, 2023:

$699 … Beach Villa (reg. $3547) — sitting directly on the beach, these feature private decks with outdoor showers and views of the surf
$1199 … Water Villa (reg. $5056) — these villas sit above the waves on the resort's lagoon and include 24-hour butler service
$1699 … Water Pool Villa (reg. $5232) — there are only two of these on site; these villas sit over the resort's lagoon and feature private pools (available for stays through September 2022 and from May-September 2023 only)

Signature amenities:

Daily buffet breakfast at Banyan Restaurant
Welcome drinks upon arrival

Travelzoo member perks:

Meet-and-greet service at the airport
Daily access to open bar at Moodhu Bar from 4-6 p.m. (approx. $55 per person daily value)
Receive a discount on spa treatments and dining:

20% off with stays of 8-10 nights
25% off with stays of 11-15 nights
30% off with stays of 16 nights or more

Packages are also on sale from $2099 — these include the perks listed above, plus:

Daily lunch and dinner at Banyan Restaurant
Roundtrip domestic flights from Malé with Moonima Lounge access upon arrival and speedboat transfers from Gan Island (reg. $370 per person)

Extend your stay starting from $100 per night
Prices are for two guests per villa (not per person) and include 10% service charges and 12% local taxes — normally these would cost you more than $400 per booking
Surcharge applies from Dec. 19, 2022 – March 31, 2023: $90 per night for Beach Villas; $120 per night for Water Villas (payable on-site)
A holiday supplement charge will be applied as follows (payable directly to the hotel upon arrival): $80 per adult and $40 per child (5-11) on Dec. 24, 2022; $150 per adult and $75 per child (5-11) applies on Dec. 31, 2022
You should also consider the price of flights to the Maldives, which are not cheap. The best place to fly from is usually Rome, where even now you should be able to get something between £1600-2000 per person business class depending on how far ahead you book.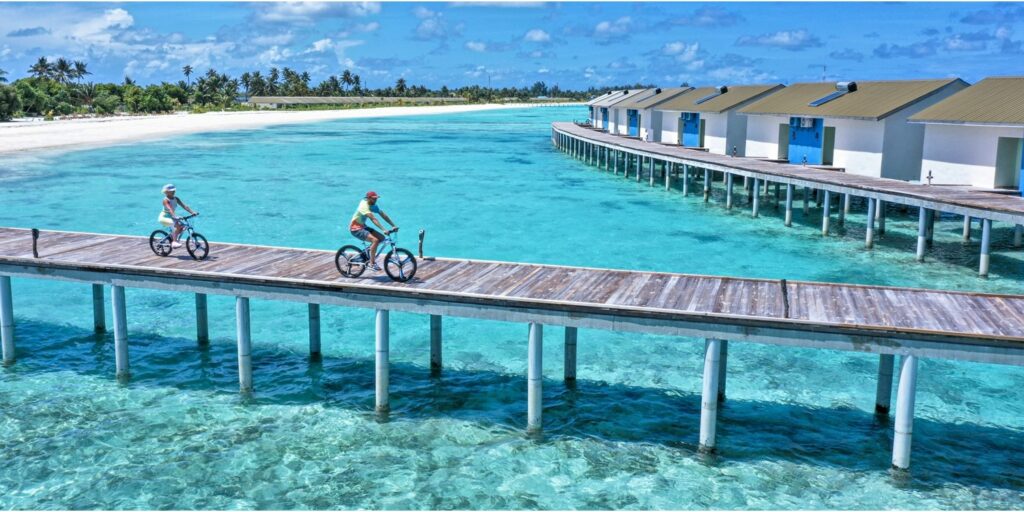 You basically buy a voucher and then book with hotel, so if you are tied to particular dates it's worth making sure they are available as soon as you book.
Within 14 days of purchase, Travelzoo will give you a full refund if you change your mind or can't find dates that suit you. Vouchers can be refunded online by going to "My Account." After 14 days, your voucher is nonrefundable. At the time of checkout you can make vouchers refundable until they expire, for a fee.
Hotel Cancellation and Rescheduling Policy: Once you've made your reservation, changes and cancellations are subject to the hotel's cancellation policy, and must be made at least 14 days prior to arrival. If you cancel or change your booking in violation of the hotel's cancellation policy, you may be subject to additional fees or voucher forfeiture.
You can find the offer page here.
British Airways Gold Upgrades on AA and vice versa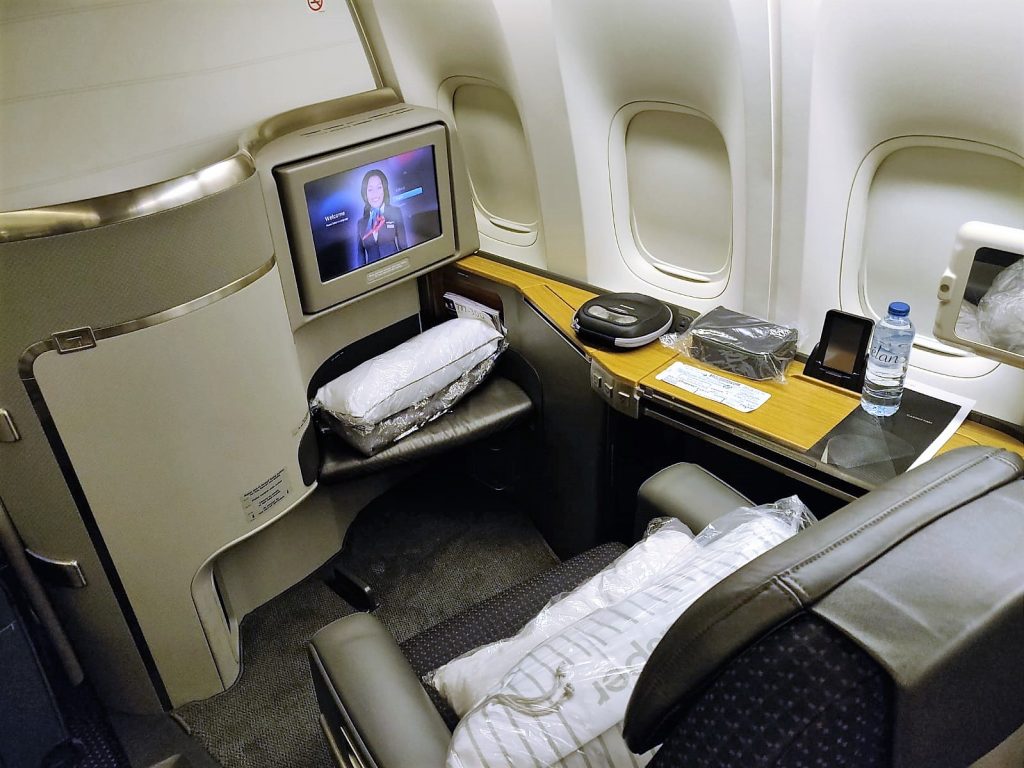 A few US bloggers seem to have picked up on this in the last couple of days, as AA AAdvantage members can now use their Systemwide upgrades on BA. So I thought the topic was worth a reminder. Hopefully, the use of the Systemwide upgrades does not cause there to be a substantial reduction in the number of seats available for BA member upgrades and redemption.
I wrote in May this year about how you would soon be able to use Gold Upgrade vouchers on AA flights and how AA AAdvantage members would be able to use their upgrades on BA. Here is a recap as some people may have missed it originally.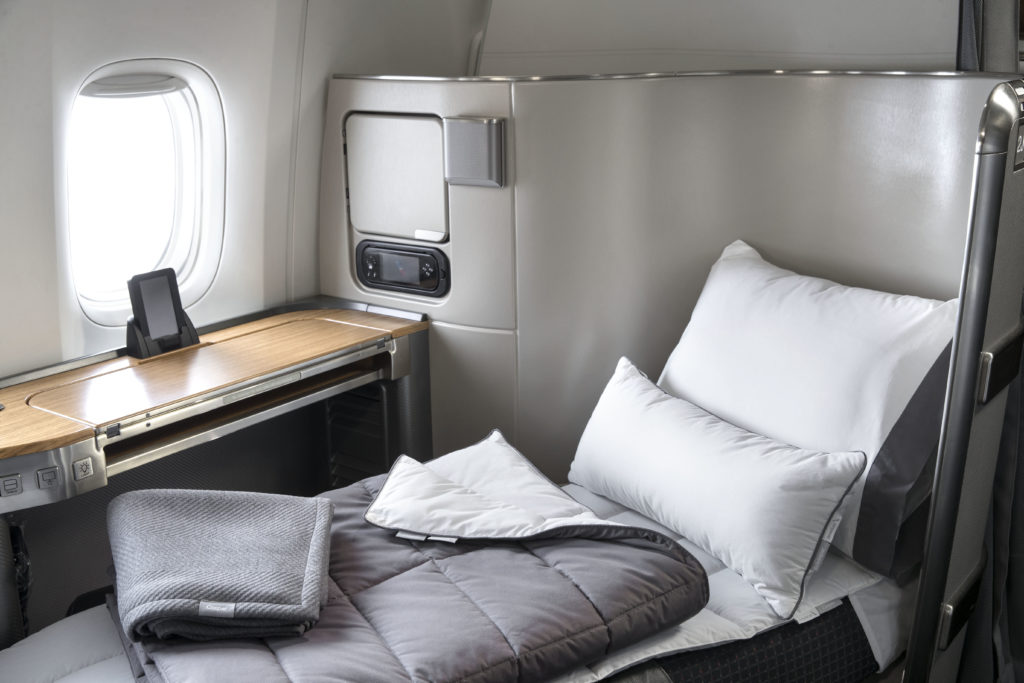 The upgrades on AA only apply to those that have earned a Gold Upgrade voucher.
You earn Gold upgrade vouchers as follows:
2500 Tier points in a membership year = 1 Gold upgrade voucher for 2
3500 Tier points in a membership year = 2 Gold upgrade vouchers for 1
The vouchers can be used to upgrade a cash or Avios fare and don't need Avios availability to use them.
The BA Gold website page has been updated to reflect that you can now use the vouchers on AA as well.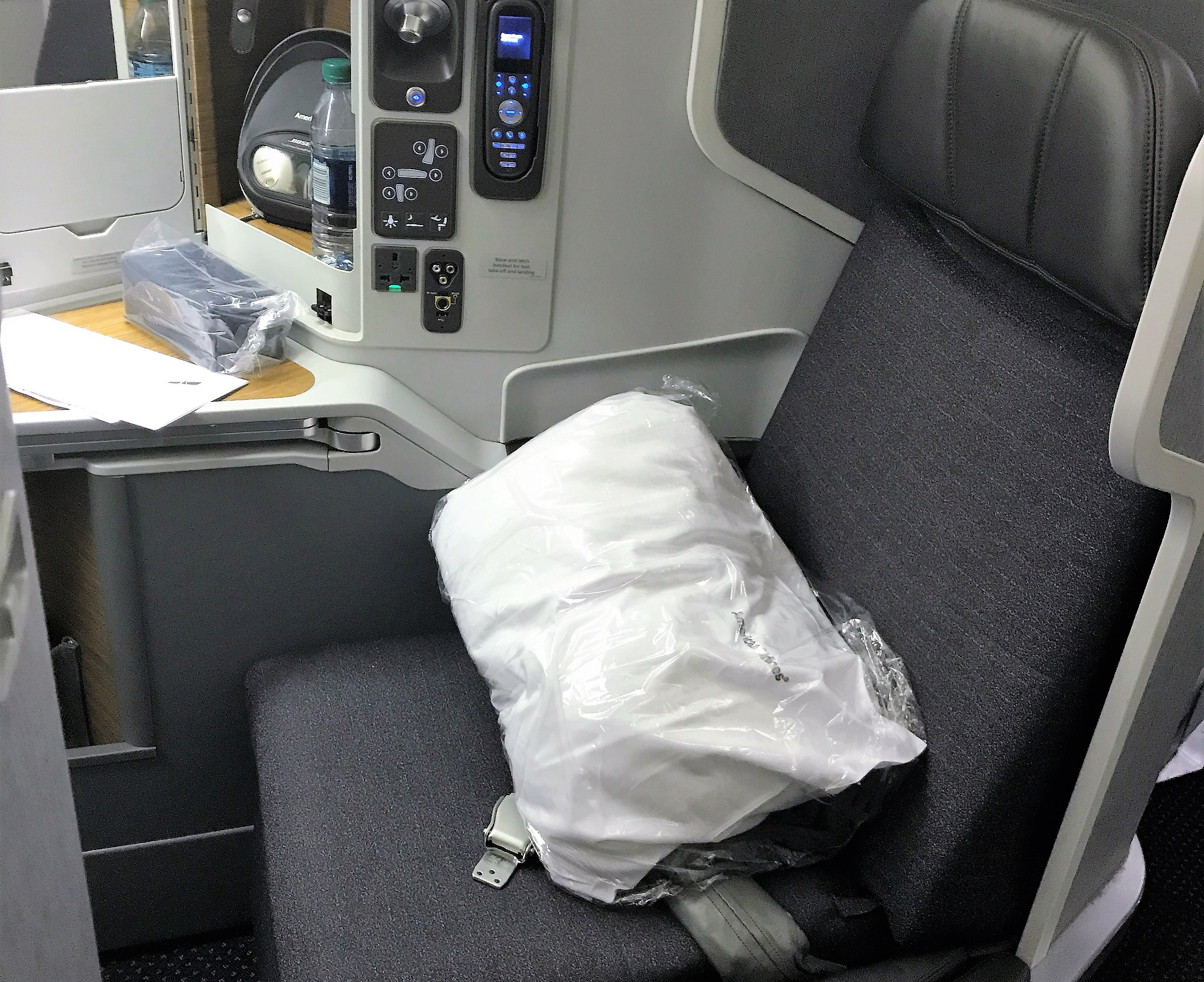 You need to be aware of some rules for using the upgrade vouchers on AA.
Members with a Gold Upgrade voucher can now use this to upgrade on flights operated and marketed by American Airlines, or marketed by British Airways and operated by American Airlines.
Gold Upgrade vouchers on AA are a single cabin class upgrade available on a single or return booking. For example:

Premium Economy to Business
Business to First
Economy to Business (where Premium Economy is not fitted on the aircraft)
However, cabin class upgrades from Economy to Premium Economy are not currently available
For availability on AA, it is slightly different to the BA fare categories. For first class there needs to be "A" fare class space, and for business class there needs to be "C" space. You can find these by using ExpertFlyer. (For BA flights, it's A for First, I for Club and T for World Traveller Plus)

Vouchers can be applied to AA-operated transatlantic and US domestic flights only.
It's possible to upgrade a maximum of 6 Sectors per booking. So this would cover a London-Hawaii booking via New York, for example. Bookings may contain a mix of British Airways and American Airline Sectors (including American Eagle). Other carriers may also be on the Itinerary but may not be upgraded using a Gold Upgrade voucher.
Gold Upgrade vouchers can be used in conjunction with any published fare sold directly by British Airways for travel on American Airlines. Upgrading on American Airlines Reward bookings is not permitted.
Gold Upgrade vouchers cannot be used in conjunction with any bookings that have already been subject to an upgrade (Avios points for Upgrade or Gold Upgrade vouchers), or any other promotions/offers
You can book the ticket for someone else with a voucher but you must pay for the booking.
You can find the full rules here.
Japan could open fully by October
Japan is coming under increasing pressure to lift all remaining restrictions on tourists this month. Earlier it announced that PCR Covid tests would no longer be required for those who are triple vaccinated. They also removed the need for a guided tour and upped the limit on arrivals to 50,000 per day. However, UK visitors still need to apply for a visa in person, unlike US visitors that can at least apply for an e-visa. Previously there was a visa waiver scheme for many countries, including the UK, which was halted during Covid.
The Japan Times this week has said that the government is planning to lift restrictions further.
The government is planning to allow independent tourists to come to Japan and exempt them from visas if they have been vaccinated three times or submit a pre-arrival test result, Fuji TV reported Monday. It also intends to abolish the daily arrival cap, which is currently set at 50,000, the report added.

Prime Minister Fumio Kishida reportedly plans to make a decision as early as the end of this week, with an eye to implementing the revisions by October.
So if you have been thinking about a visit, it could be time to start looking at your options.
HT: Loyalty Lobby