BA invests in customer service
BA has often come under fire for its handling of customers in disruption such as the widescale IT failure last year. In such situations, staff were often powerless to do much even though they knew what needed to be done and what the common sense approach was. This is something that Alex Cruz, BA's CEO has talked about changing and it looks like it is beginning to happen.
BA has vowed to once again put customers at the heart of its business. They have announced a multi-million pounds investment in training for its staff at Heathrow – beginning with its customer service hosts at Heathrow's Terminal 5.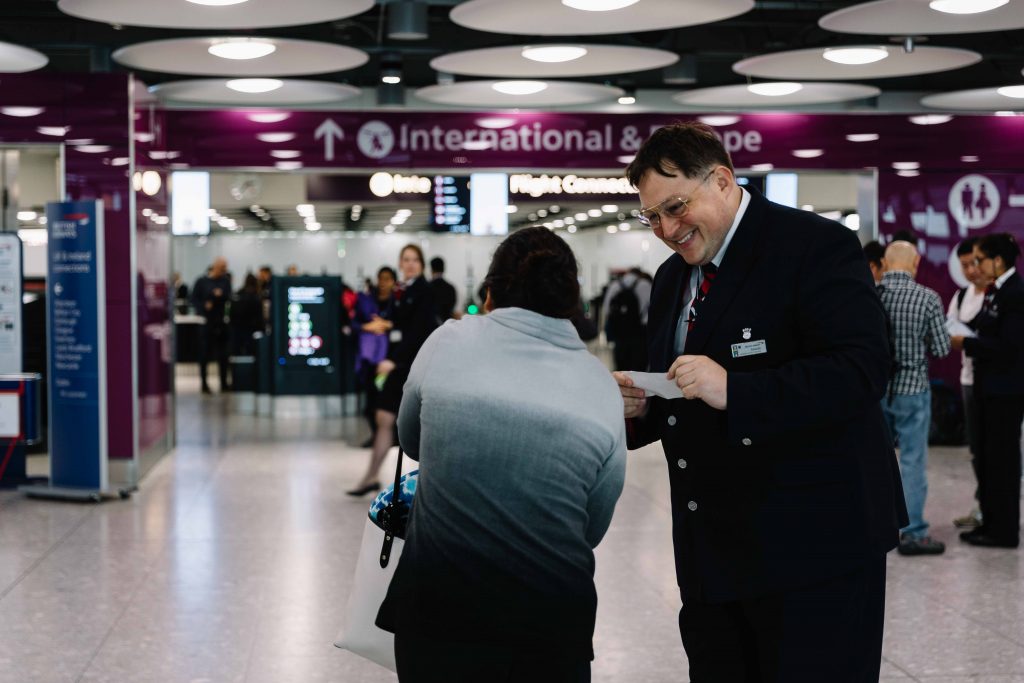 BA's goal is to have the most skilled, responsive and flexible customer team of any major hub airport. British Airways' hosts have traditionally helped customers with one aspect of their journey. As part of a new approach, between now and next summer a large training operation will start to allow every host to help customers in lots of new ways – from ticketing, to re-booking, changing reservations, finding delayed luggage or providing up to date flight information.
Hosts will use iPads loaded with a number of specialist apps and will walk the terminal floor rather than customers having to approach a desk.
Klaus Goersch, BA's Chief Operating Officer said:
"This will change the service we deliver at Heathrow, but at its heart, this is a really simple idea. It's about trusting our people and empowering them – giving them everything they need to provide the very best service to our customers. We're encouraging our hosts to treat customers as they would their own family, and to own and resolve issues on the spot. It's this exceptional customer service that will set us apart from other airlines."
The initiative is expected to be extended across Heathrow to terminal 3 staff as well.
New dining for Virgin Atlantic Upper Class unveiled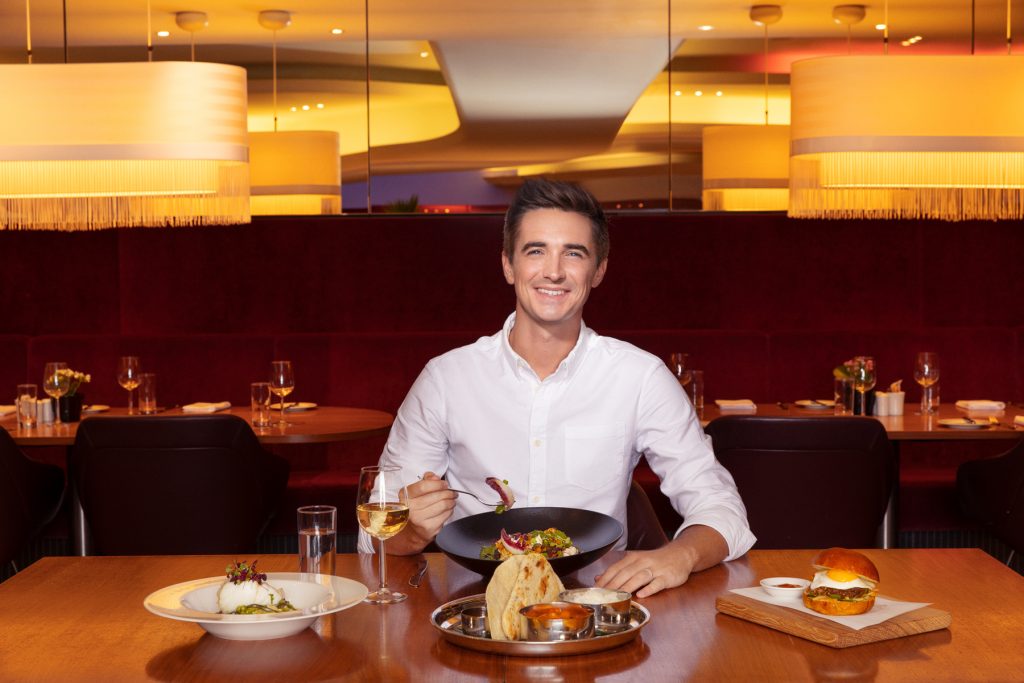 I have flown Virgin a few times this year and generally, I really enjoy their onboard food, apart from one disastrous starter recently which you can read about in this review. Despite it already being pretty good, Virgin Atlantic has unveiled a partnership with award-winning food writer & TV host Donal Skehan to reinvent their dining experience on board. Donal is a regular host on BBC One's Saturday Kitchen
Irish chef Donal Skehan, who is now based in LA, has been working with Virgin Atlantic for 12 months to develop a completely new approach to in-flight dining.  This includes a range of dishes inspired by global destinations and focuses on sustainable, fresh ingredients to bring restaurant standard food to the skies.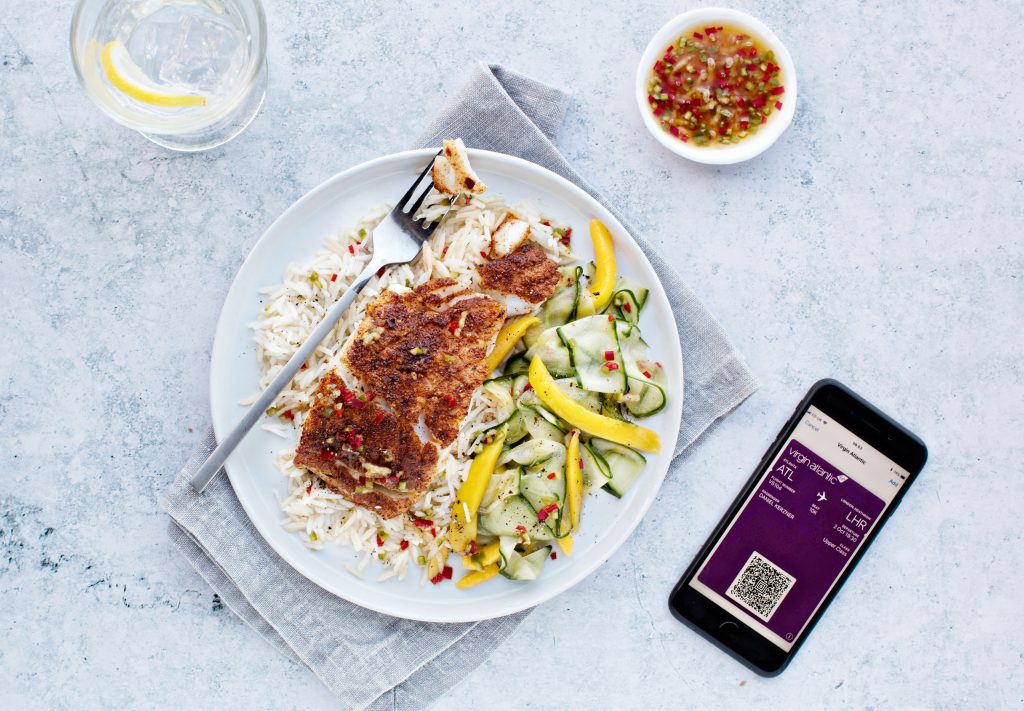 This month new "dine with Donal" dishes will debut in the airline's Upper Class cabins and airport Clubhouses, followed by Premium and Economy cabins next year.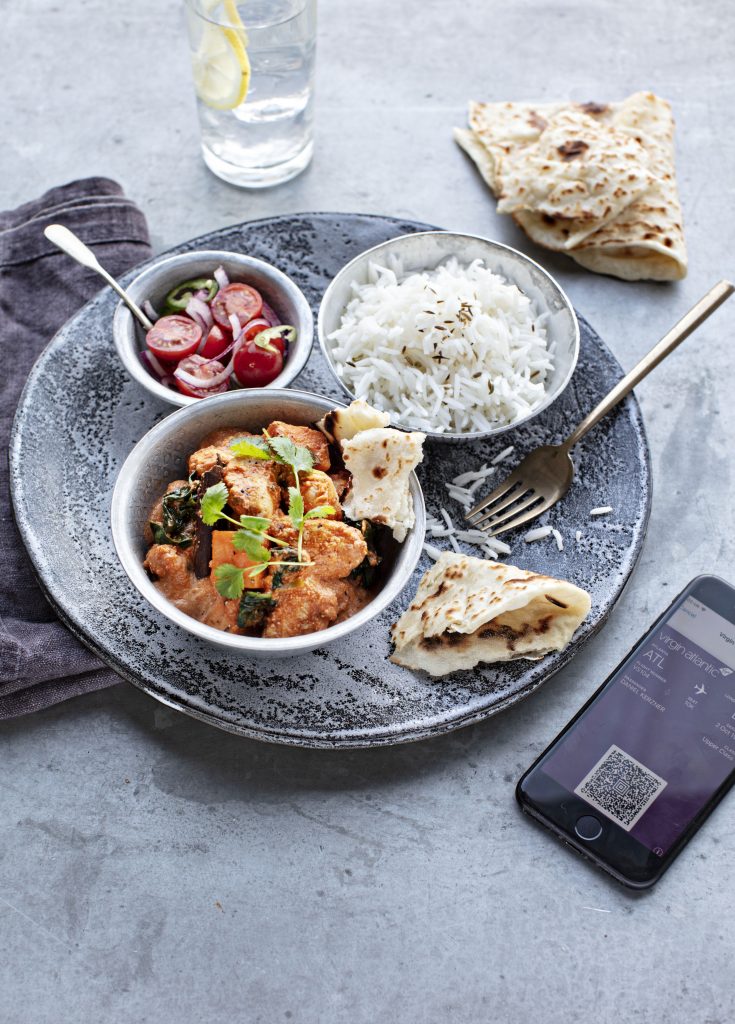 The new menu items feature sustainably sourced fish, meat and vegetables – building on Virgin Atlantic's industry-leading sustainability work.
Donal Skehan said: "It's such a pleasure working with Virgin Atlantic, as I can't imagine another airline that has such a right to win in this space.  Together, we're turning the industry upside down by creating stunning, delicious and healthy food at 38,000 ft."
Daniel Kerzner, VP Customer Experience at Virgin Atlantic said: "We continue to raise the bar by looking outside our industry for the latest trends and innovation. Donal is the perfect partner to help us bring game-changing food to the skies, and give our customers an elevated experience they won't find anywhere else."
Earlier this year Virgin Atlantic introduced a "Mile High Tea" designed exclusively by master patisserie Eric Landlard for their clubhouses, and all cabins onboard. The latest partnership builds on Virgin's aim to be the airline that doesn't serve airline food.
Menu items onboard this month include:
·       Aromatic Thai Vegetable Stew – A vegetarian curry using an aromatic Thai spice paste and served with jasmine rice.
·       Charred Cod with Spicy Mango Salad & Nam Jim Dressing – delicate cod fillet with a dried spice rub served with basmati rice & a cucumber and mango salad with a sweet & sour, spicy dressing.
Menu items at the Clubhouses include:
·       Spiced Chorizo, Fennel  & Tomato Stew
·       Vietnamese Beef and Mango Salad
·       Super Green Omelette with Goats Cheese, Sun-blushed Tomatoes & Avocado
Priority Pass offers for existing card members
If you have a Priority Pass with your Amex Platinum or perhaps have purchased one they have introduced offers for Members to access to discounts at airports across the world through the app and website. There are now hundreds of dining, spa, retail and airport services offers to choose from. This may be in response to the ever-increasing crowding in lounges which often sees members turned away. This hopefully encourages people to spend less time in the lounge as well as offering better value for money from your membership.
The launch of offers gives all Priority Pass Members access to discounts, upgrades and free gifts with certain purchases, in 146 airports across 32 countries in the Americas, Europe, the Middle East and Asia Pacific.
You can access offers directly from the Priority Pass app on mobile devices or via the website. The process is fairly simple – log in and search for your departure/arrival airport or city to view live offers at the location. Then generate a unique code and present it at the point of purchase to redeem the offer. I had a look and struggled to find offers in Europe. There were no offers at all at Heathrow for example. However, I managed to find quite a few in Asia and hopefully, more airports will follow. The saving weren't huge but there was a wide range of shops to use the offers in: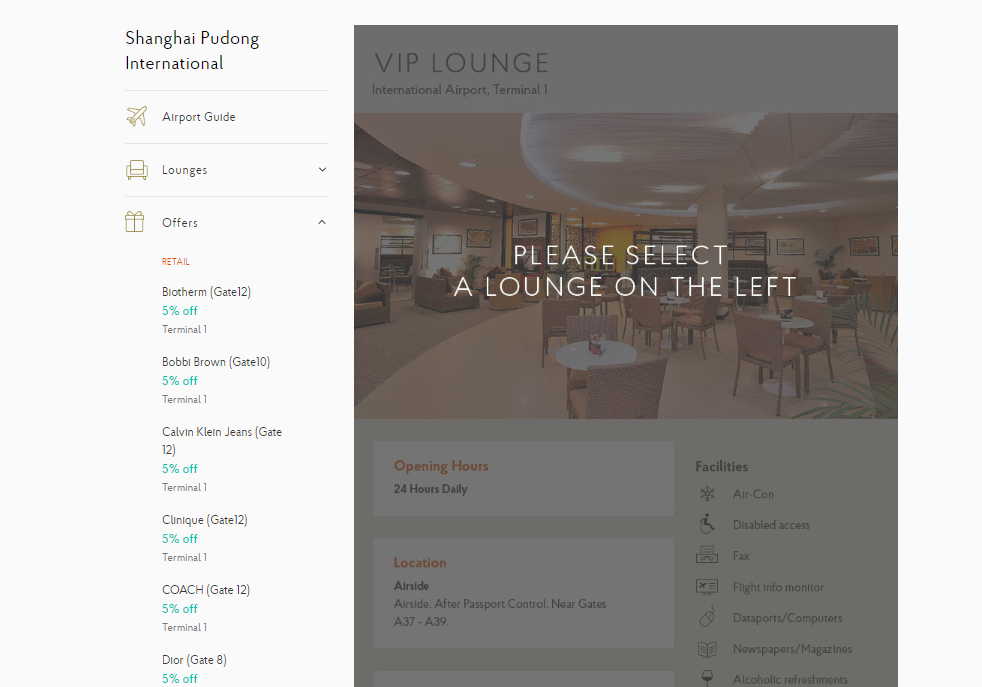 Here is a step by step guide
Step 1: Generate an offer code
To generate a Priority Pass offer code, Open the app or go to the website and select an offer of your choice. Underneath that offer press 'Generate the offer code', which is a digital 2D barcode.
Step 2: Redeem the offer
To redeem an offer code at a participating retailer, present the digital offer code generated on your smartphone or tablet.