Cheap Avios Groupon offer
I don't very often write about the Groupon Avios offers since so many people experience issues when buying them with Iberia Plus. However, Aer Lingus has just launched a similar offer which hopefully will run more smoothly. You will need to be a member of Aer Club which I talked about in this article plus how to use it to transfer miles between Iberia and BA as you will still have access to Avios.com.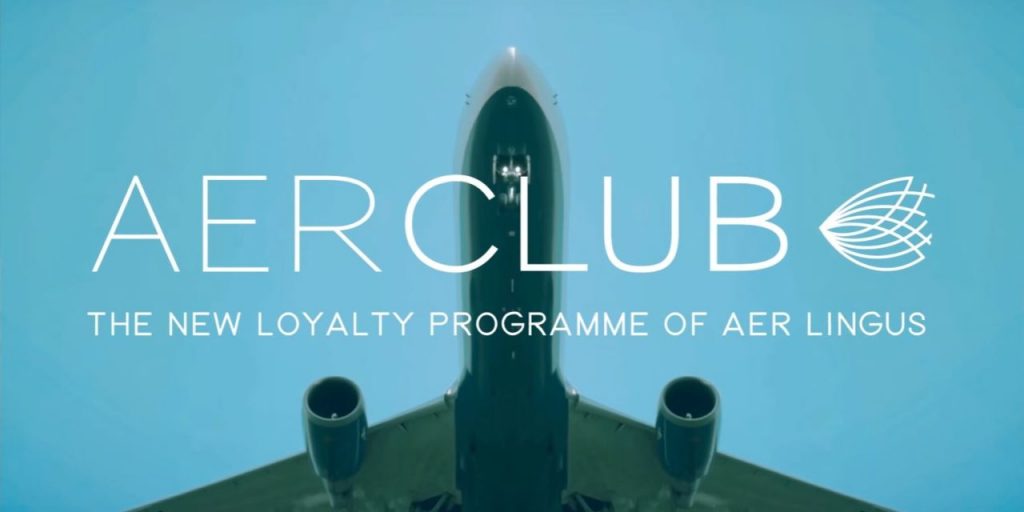 The amounts you can buy are as follows:
2,000 Avios points – €19
4,000 Avios points – €59
8,000 Avios points – €99
15,000 Avios points – €189
20,000 Avios points – €249
35,000 Avios points – €439
If you are not already a Groupon customer you can get an additional 15% off using the code HELLO15 up to a maximum of €20. If you are already a customer you can get 10% cashback with Topcashback.
Once you have made your purchase you have to redeem your voucher for Avios between 28th June to 28th July 2018. After purchasing the offer through Groupon, you will receive a unique voucher code which can then be added to your Aer Club account. To load the Avios purchased to your Aer Club account, you will need to visit www.aviosvouchers.com and enter the required fields including your voucher code. Avios will then be awarded to your Aer Club account within 5 working days.
There is a limit of 1 voucher in each price category per Groupon customer. This makes a maximum of 84,000 Avios that can be credited to your account. If you have any queries there is an email address to contact:  [email protected]
So is it worth it?
Obviously, it depends which package you buy. The 2000 Avios is the best value so it may be worth a punt if you need a few extra Avios. Bear in mind the earliest you could get them in your account is probably going to be 6 July. Compared to the current price of buying Avios it is much cheaper via Groupon.  If you bought 80,000 Avios on BA it would currently cost £1295 versus £1041 with the €20 HELLO15 discount for 84,000. However, the last Avios BA promotion gave 50% extra bonus so you could buy 90,000 Avios for £975 which is cheaper. Personally, unless you need your Avios for something specific, I wouldn't bother except with the 2000 Avios package.
The Avios Groupon page is here.
HT: HfP
Paris to the Middle East and Asia business class sale from £863
Oman Air have some superb deals from Paris again. These deals are on par with the ex EU Qatar deals we have seen previously.
After having seen the fantastic looking seat at an exhibition, I, in fact, booked the last deal Oman Air deal from Paris to Dubai which actually was not as good as this one! Oman Air have a good reputation as a 4* Skytrax airline and great all aisle-access business class seats. The only drawback is the fact they are not in an alliance so you can only credit miles to their own scheme or Etihad. Etihad are a partner of Amex Membership rewards so that could be a way to top up the miles that you earn into something useful.
This slideshow requires JavaScript.
Tickets must be purchased by 11th June 2018. I can see availability between now and the end of November for most destinations.
Dubai £863
Abu Dhabi £921
Maldives £1712
Colombo £ 1168
Delhi £1007
Goa £1348
Mumbai £964
Kuala Lumpur £1139
Bangkok £1034
The Oman Air sale page is here.
Hilton Sale – up to 25% off Europe, Middle East & Africa
Hilton has a new sale for Europe, the Middle East & Africa. The discount offers up to 25% off weekend stays. To get the full discount (an extra 10% on top of the standard 15%) you must be a Hilton Honors member – it is free to join here. Stays must be booked by 3 September 2018 and completed on weekends between 8 June and 7 October 2018.  Full prepayment is required at the time of booking and rates are not refundable. What is counted as a weekend can vary by country, particularly for the Middle East.
The discounts don't give you 25% off the cheapest pre-purchase rate as the discounts are off the Best Available Rate and Best Available Bed & Breakfast Rate. There is also still a sale for Australia, New Zealand and The Pacific which is on until 29 June.
You can find the Hilton sale pages here.