We often get queries from readers about our trips asking for more detail. Usually, we don't review all the hotels we stay in if they will be a bit niche and we don't often talk about what to see either. This will be the first in a series of articles from our travels over the last few months. Also coming up will be Buenos Aires, Shanghai, Hong Kong and Cape Town. You can find some more comprehensive destinations guides under Destinations and Tier point breaks.
This was my second trip to Vietnam and I will include some sights from the previous trip too. Vietnam is on the cusp of becoming overdeveloped for tourism in many areas, so now is the perfect time to go.
The flights and how to get there
We used the BA Club World Amsterdam fare at around £1350 including a stopover. The fare is now gone but Qatar often do similar from Scandinavia. You can also fly to Hanoi or Da Nang with Qatar as well. If you want to fly direct you could try Vietnam Airlines who have a good reputation and are part of Sky Team. From Heathrow, we flew in First on the A380 as I had used a Gold Upgrade voucher for this trip. You can read the review of the flight here. We flew via Hong Kong to get a better aircraft as well as upgrading to First using our Gold Upgrade voucher.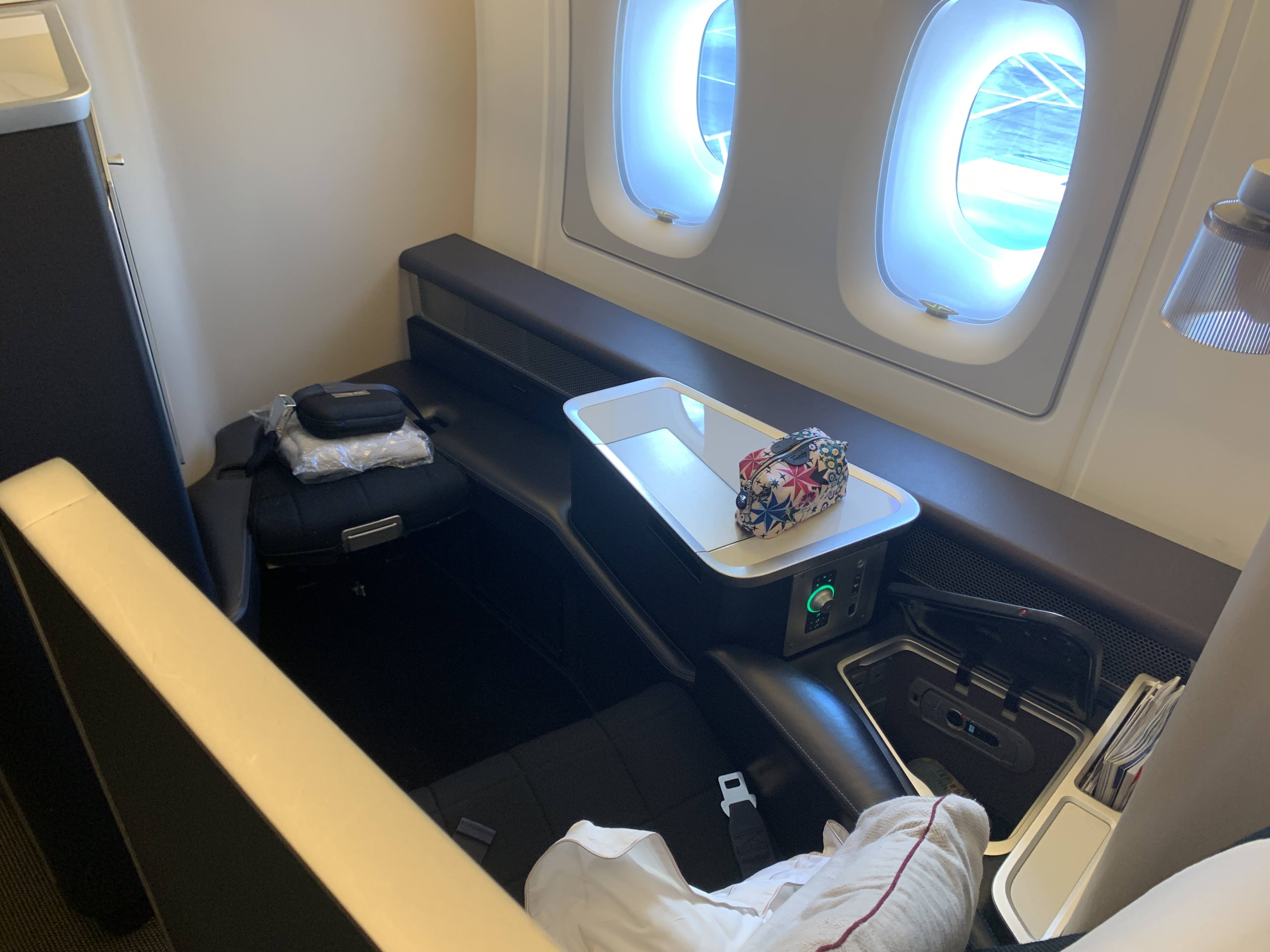 We then flew Cathay Pacific to Bangkok and on to Ho Chi Minh City. You can read a review of a similar Cathay regional flight here.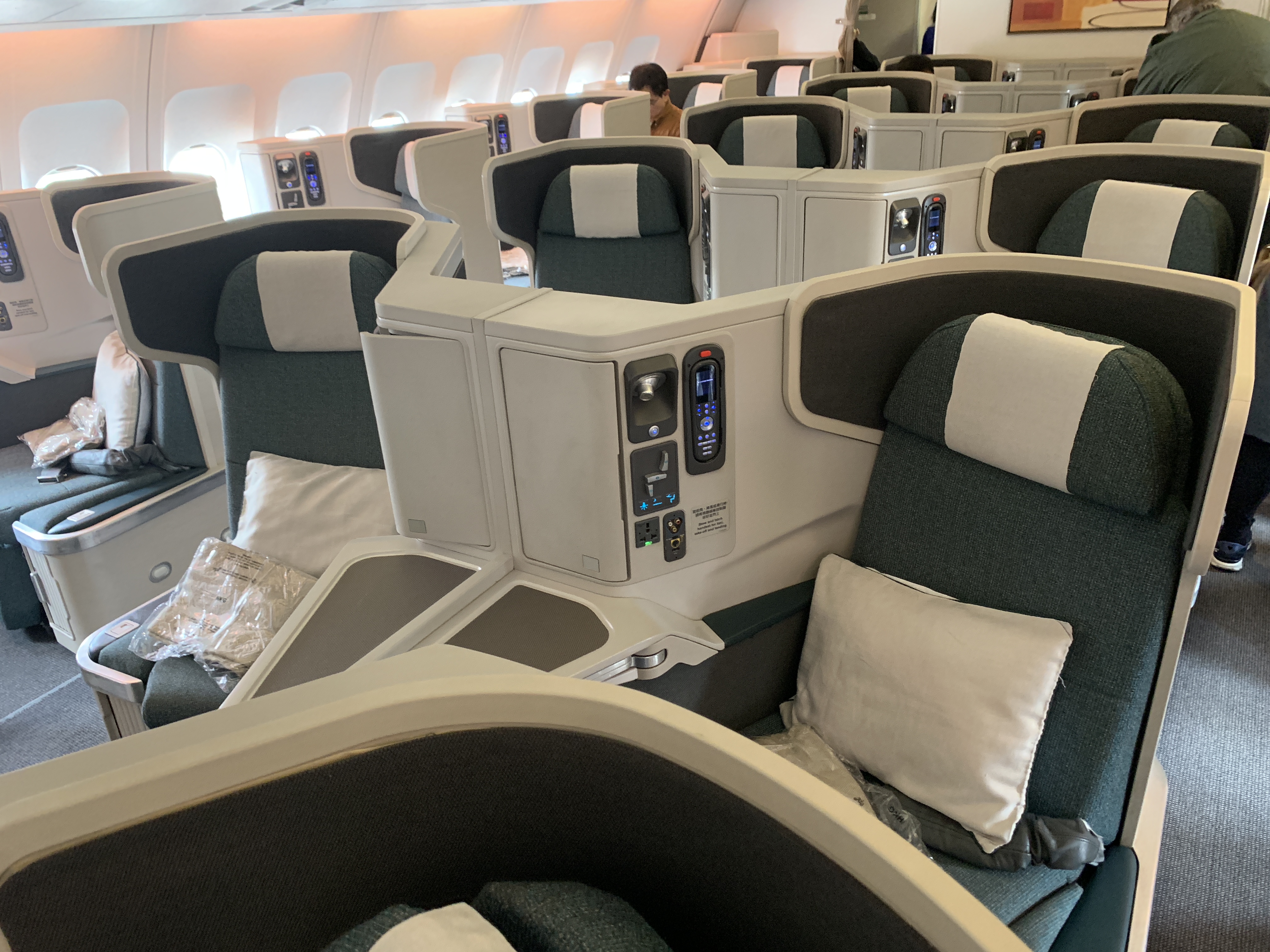 We flew in business class with Vietnam Airlines from Bangkok. The flight time is only around 1.5 hours so Bangkok is an easy starting point for Vietnam that often has cheap fares from Europe. Vietnam Airlines short-haul international flights were pretty impressive and not overly expensive.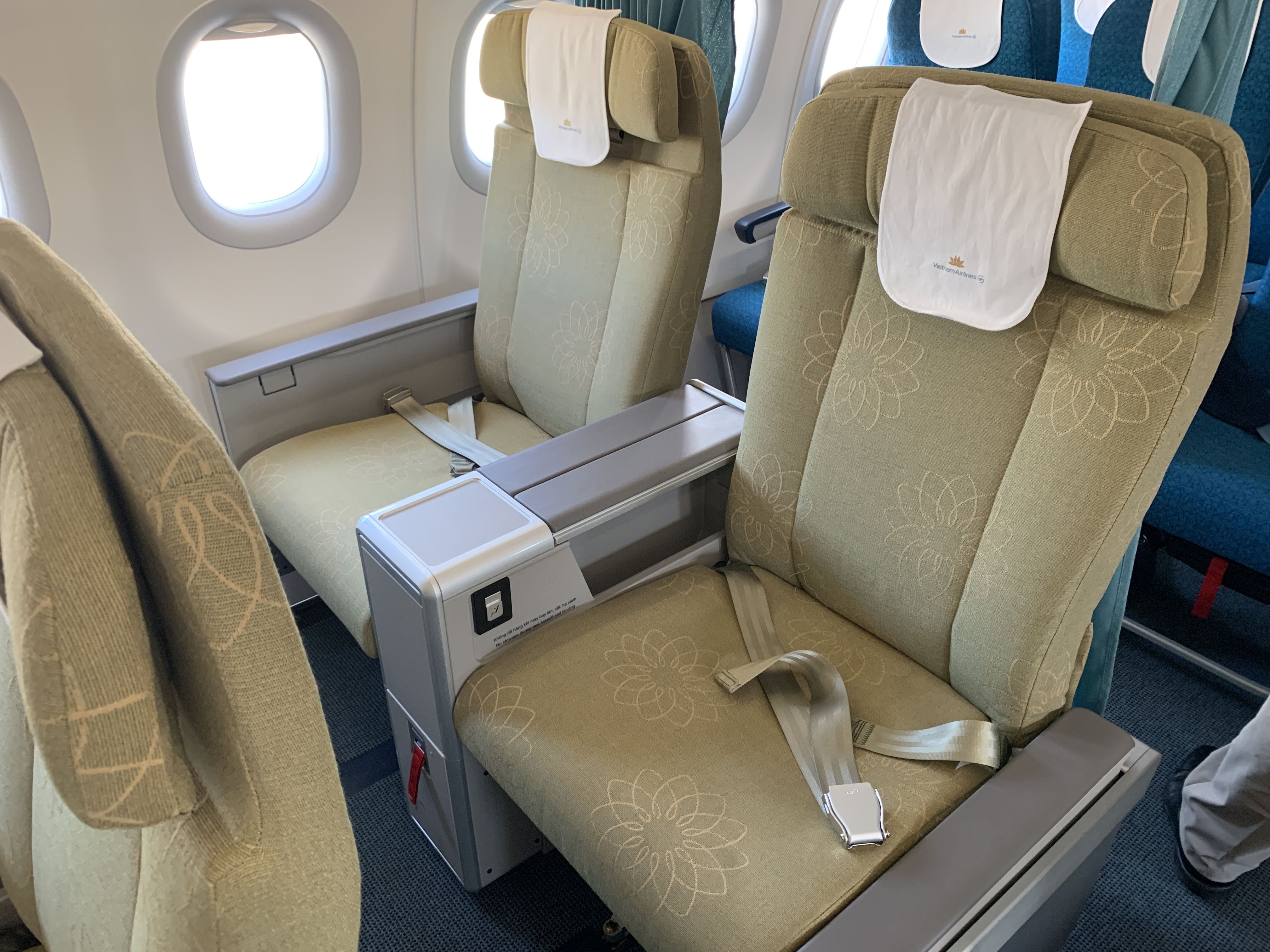 We were served pre-departure champagne and a cold towel. There was a much wider selection of drinks including wine and champagne, unlike the domestic Vietnam Airlines short-haul which only have beer. On all the flights bar one we had excellent service. The food was also pretty good apart from one short domestic where it was quite sparse.
Here is a typical business class meal on Vietnam Airlines: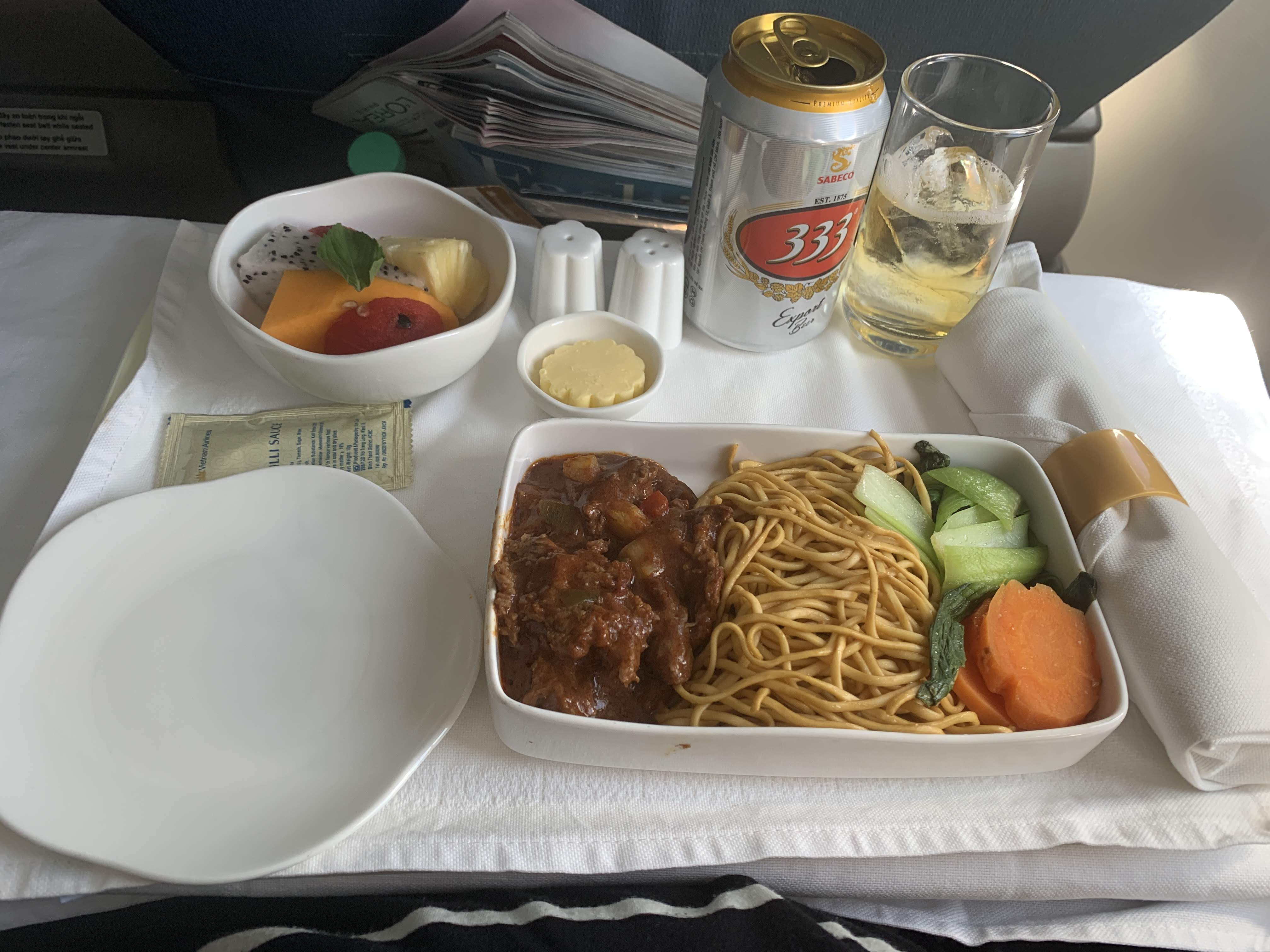 For our domestic flights, we had booked in economy and done the bid for upgrade option. So far I have been successful every time I have done this. For these short flights, prices have ranged from £8 to £50 for the upgrade. You normally find out a day or two before if you have been successful. You don't get access to the lounge but if you have Priority Pass you can usually get into a lounge anyway. You can find more information on the upgrades here.
Once in Vietnam, we used Grab which is the Asian version of Uber. Download it before you go, but you will not be able to add a credit card until you get to a country where it works. Then just use like Uber! It was extremely cheap and reliable for getting around.
Ho Chi Minh City

This was my starting point for both my Vietnam trips and driving through the traffic is certainly a baptism of fire. Mopeds and motorbikes weave all over the place and their traffic rules appear to be organised chaos. Strangely it all seemed to work and we never saw any close calls or dented cars. It probably helps that they are moving so slowly!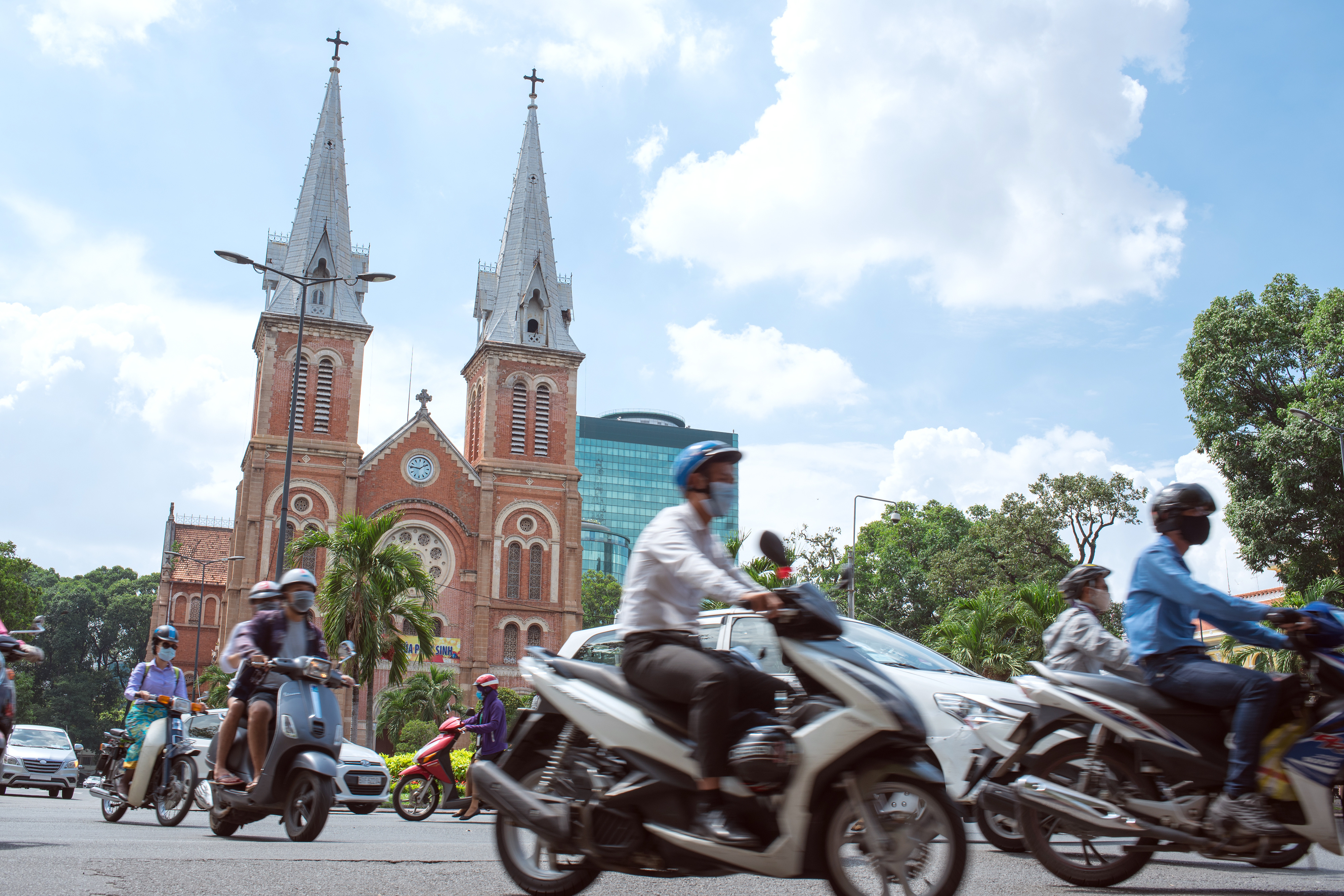 I'll be honest and say that Ho Chi Minh City (formerly Saigon) is not exactly the most attractive city, especially when compared with Hanoi. So why would you want to visit? Well, mainly for the history and to access the Mekong Delta. There is a thriving restaurant and bar scene too, so you won't be short a good night out!
Hotels
I have stayed at two hotels, both of which I would recommend.
Villa Song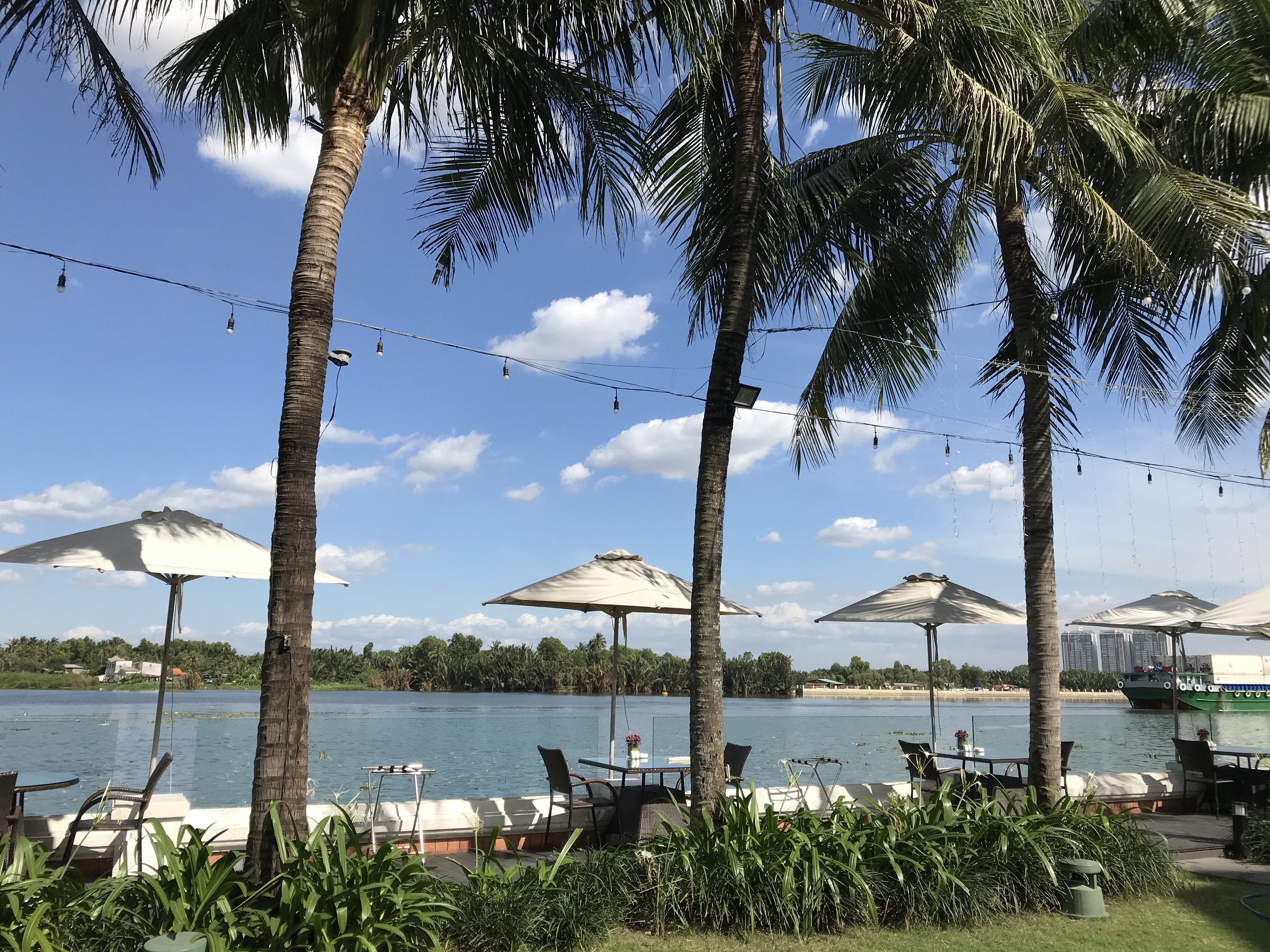 If you want to stay somewhere to escape the hustle and bustle of the city, this is the perfect place. It is situated around 15 minutes away from the centre. The hotel's own motorboat runs several times a day right into the heart of the city which is a fun way to get around. Otherwise, it generally cost less than £5 to get into the centre with Grab. The hotel looks colonial but is actually a new building in the heart of the very safe ex-pat area. There are various types of room to choose from. Here is one of the more basic rooms: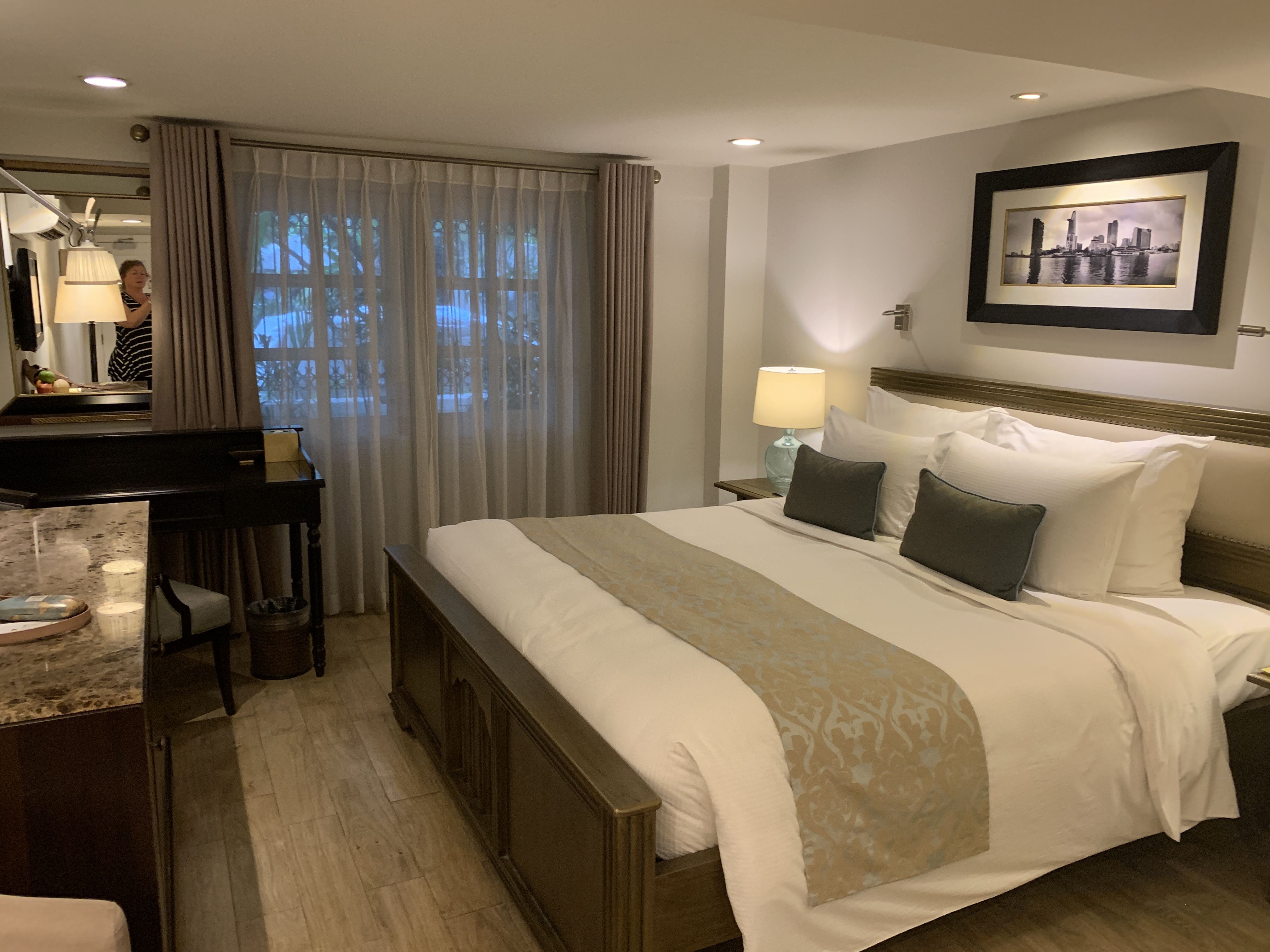 On the previous trip, I also stayed in the higher category Sanctuary River room which has a small balcony and river view.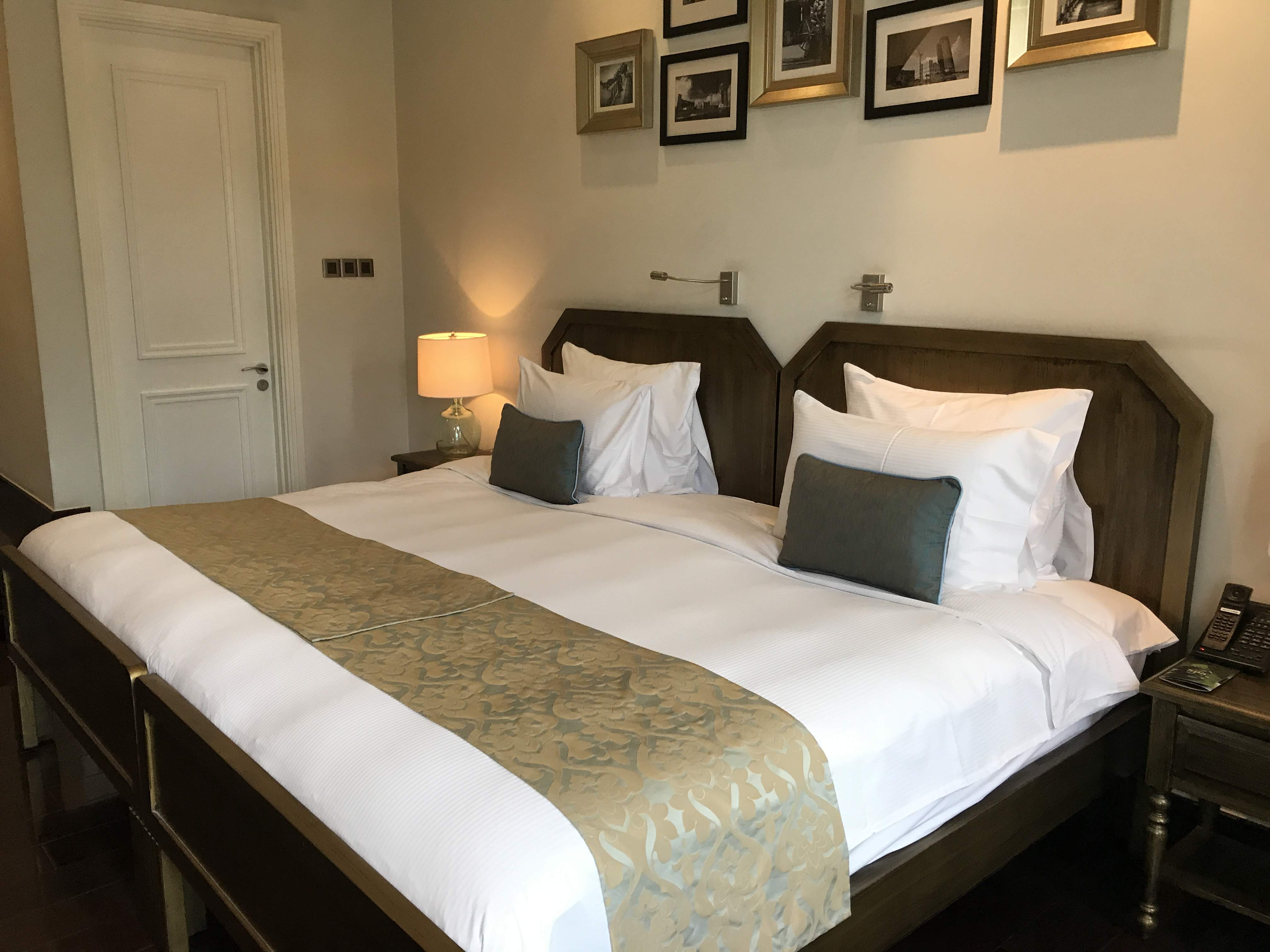 The hotel has a great riverside restaurant, which whilst not cheap, has great food and a beautiful setting. The perfect way to relax after a hot day sightseeing.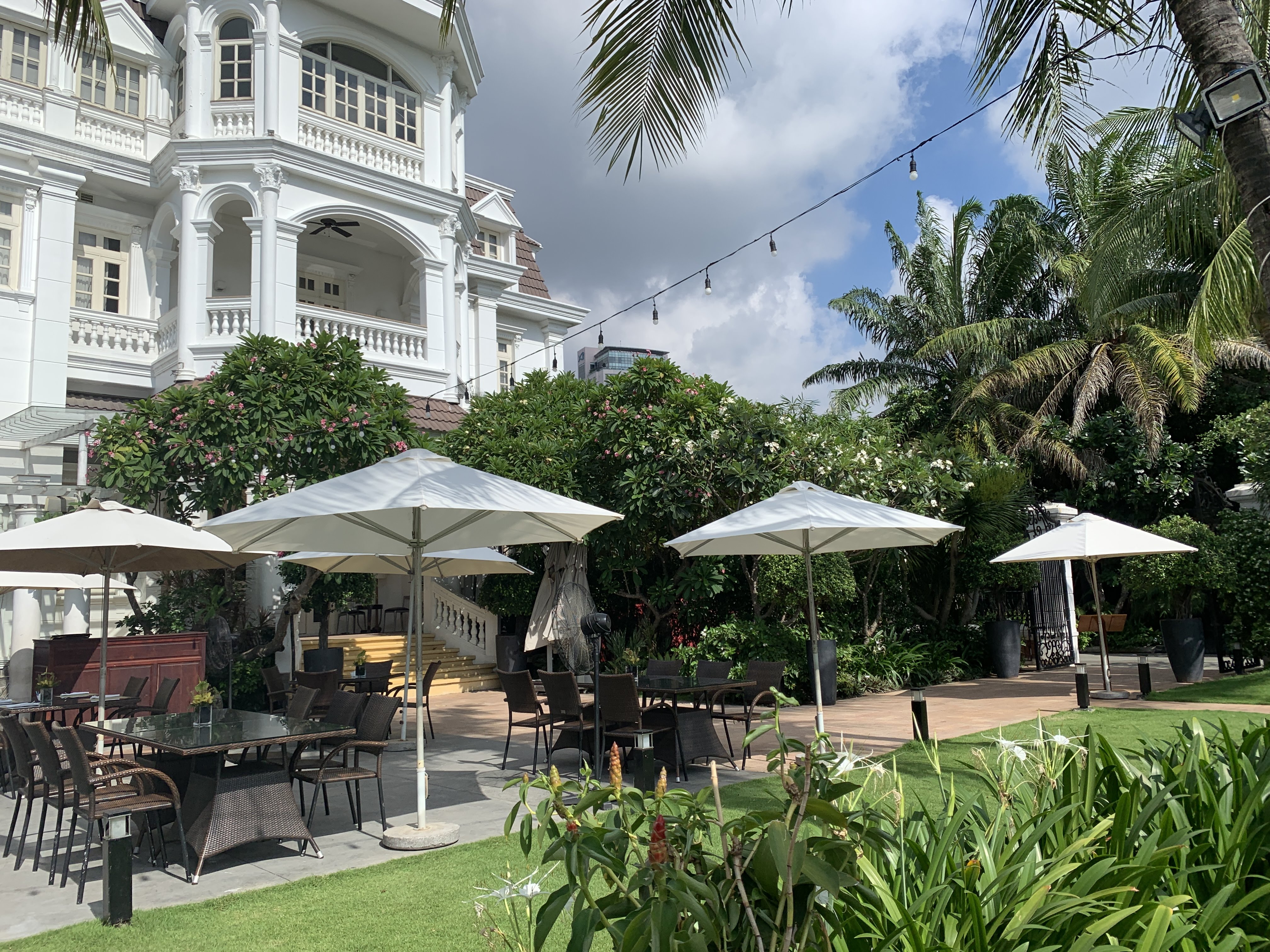 The other great feature of the hotel was the beautiful pool area. You feel a long, long way from the city here!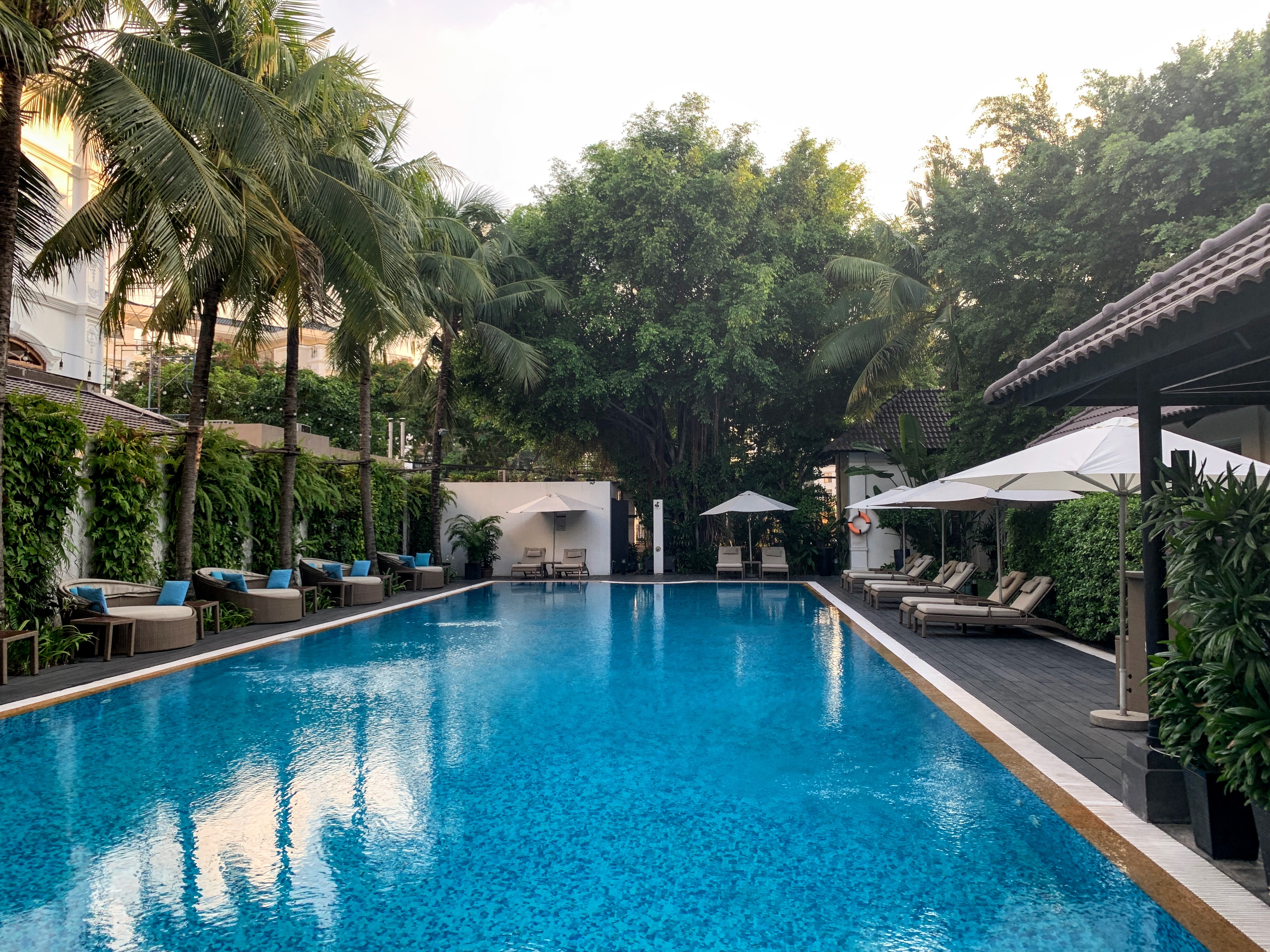 You can find more information and prices for Villa Song here.
Hotel des Arts – M GallerybyAccor
If you would rather collect some hotel points, then unsurprisingly Accor and Sofitel are well represented in Vietnam. On my previous stay, I chose the M Gallery in a Sky Executive Deluxe Room, due to its great location and beautiful decor. The hotel is walking distance to most of the central historical attractions such as the War Museum, Notre Dame Cathedral, The Old Post Office and Reunification Palace.
The Sky lounge rooms include:
Daily Breakfast buffet in the Lounge on-demand from 6:30am until 10:30am and 11:00am on weekend
All-day refreshments in the Lounge including fresh juices, soft drinks and snacks
Daily High Tea with Chef's Sweet Temptations offered from 2:30pm to 4:30pm
Evenings with premium wines, cheese, drinks from the selection of bespoke spirits, cocktails and canapes from 5:30pm to 7:30pm
The rooms were a bit small with a far too open-plan bathroom for my liking!
The highlights were the Club lounge and the rooftop area.
The rooftop pool had great views and even a glass bridge to stand on between two buildings. It wasn't actually a great place for a swim though, as loungers were very limited and the water was a little cold.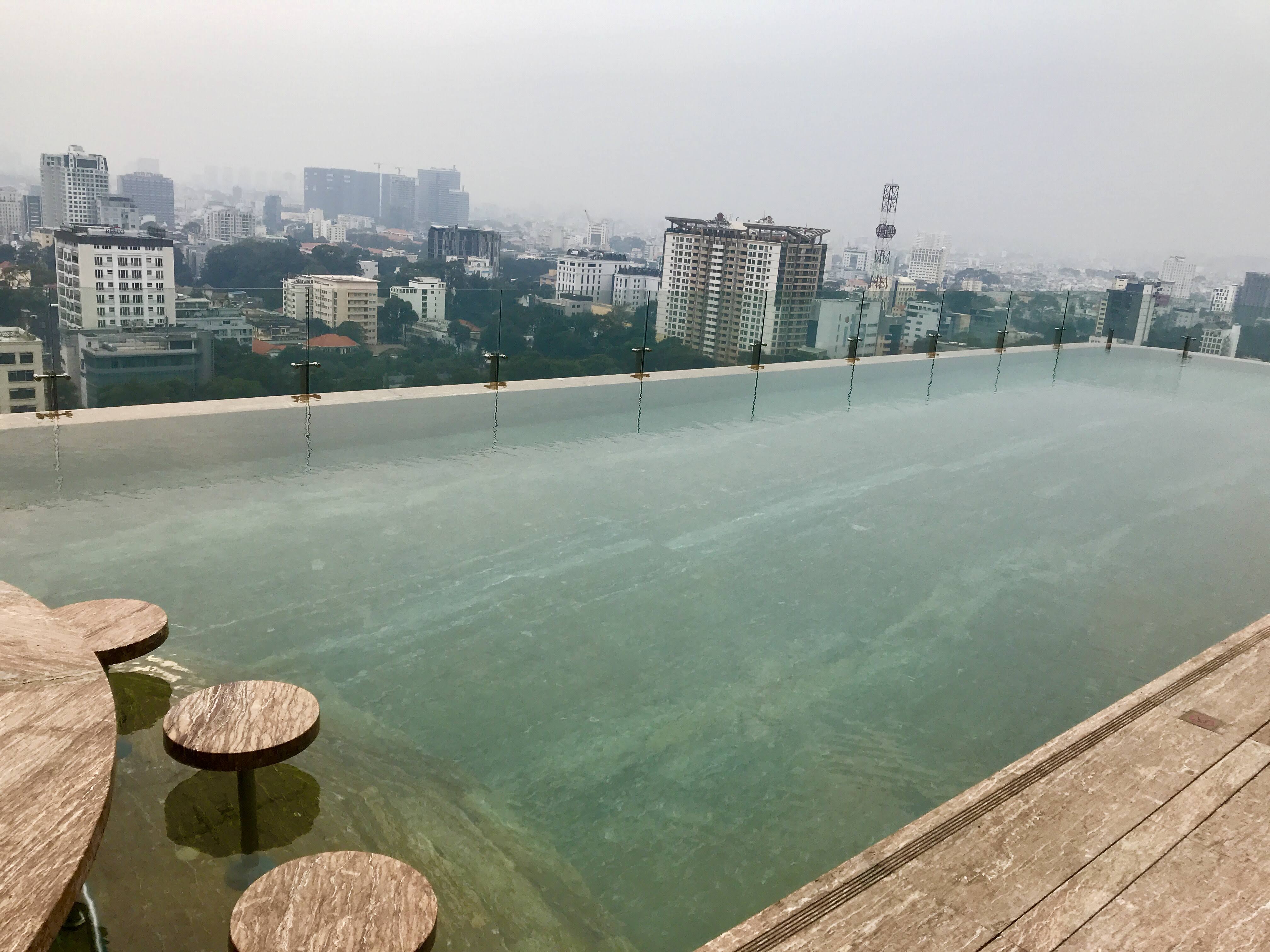 It was a great bar at night though – I would definitely recommend a visit even if you are not staying here!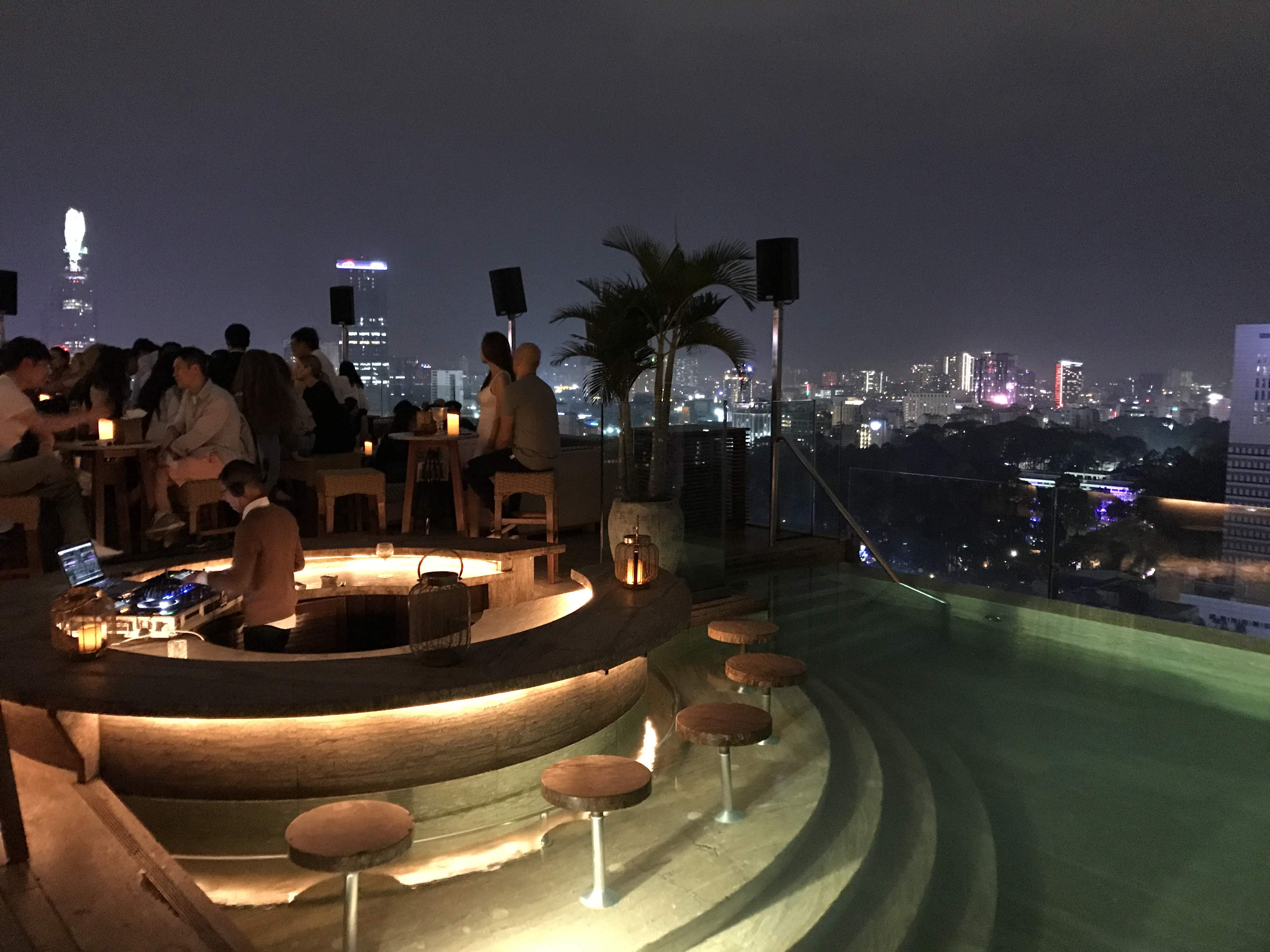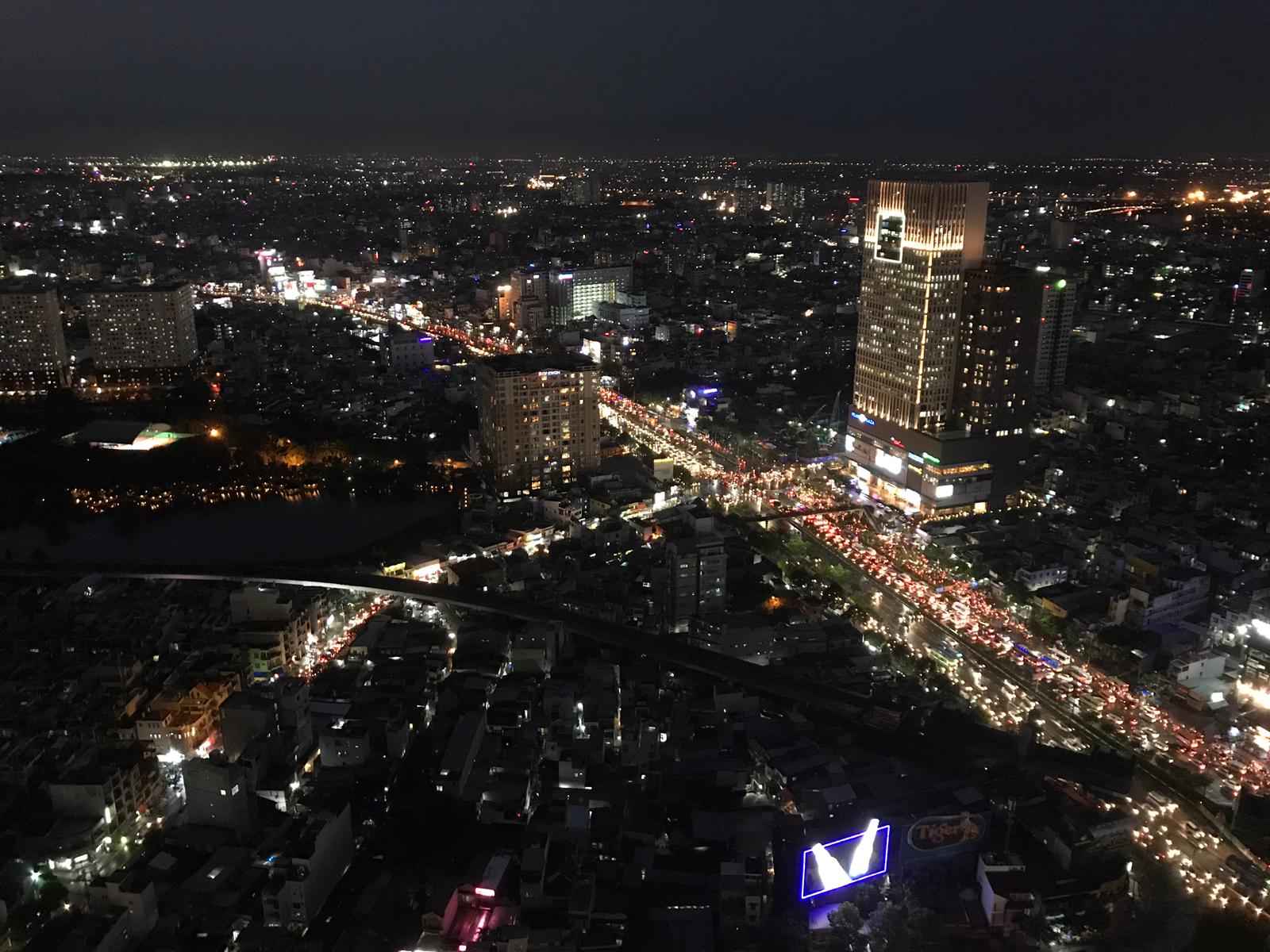 You can find more details and prices for the Hotel des Arts M Gallery here.
What to see and do in and around Ho Chi Minh city
If you get the boat from Villa Song, you will get dropped off just a short walk from the statue of Ho Chi Minh and the People's Committee of Ho Chi Minh City building behind it.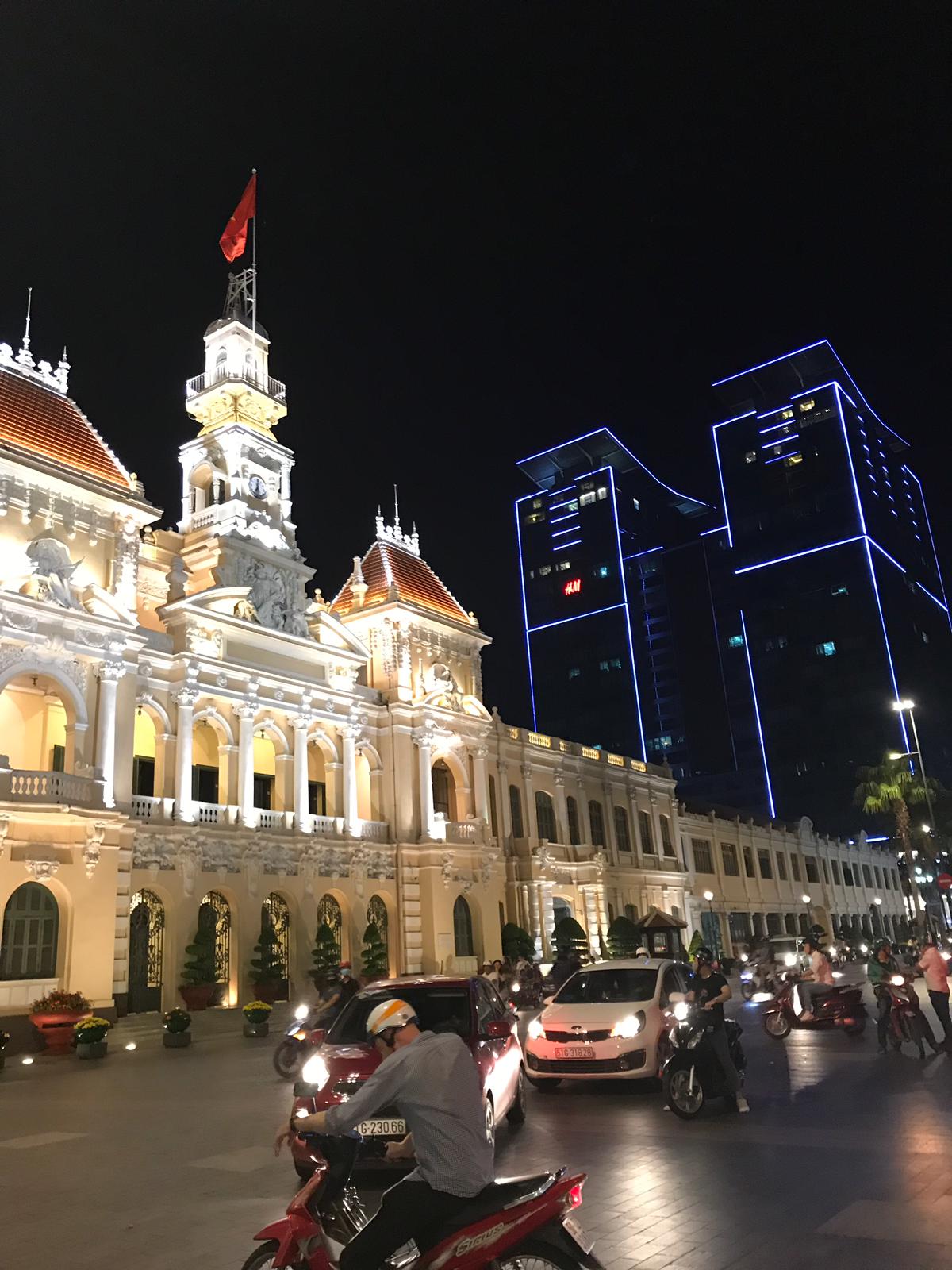 If you get tired of the heat walking around in this area, I recommend a cooling libation and a Bahn Mi sandwich at the nearby Park Hyatt hotel. This was the best Bahn Mi we had with an amazingly light but crusty baguette! Delicious…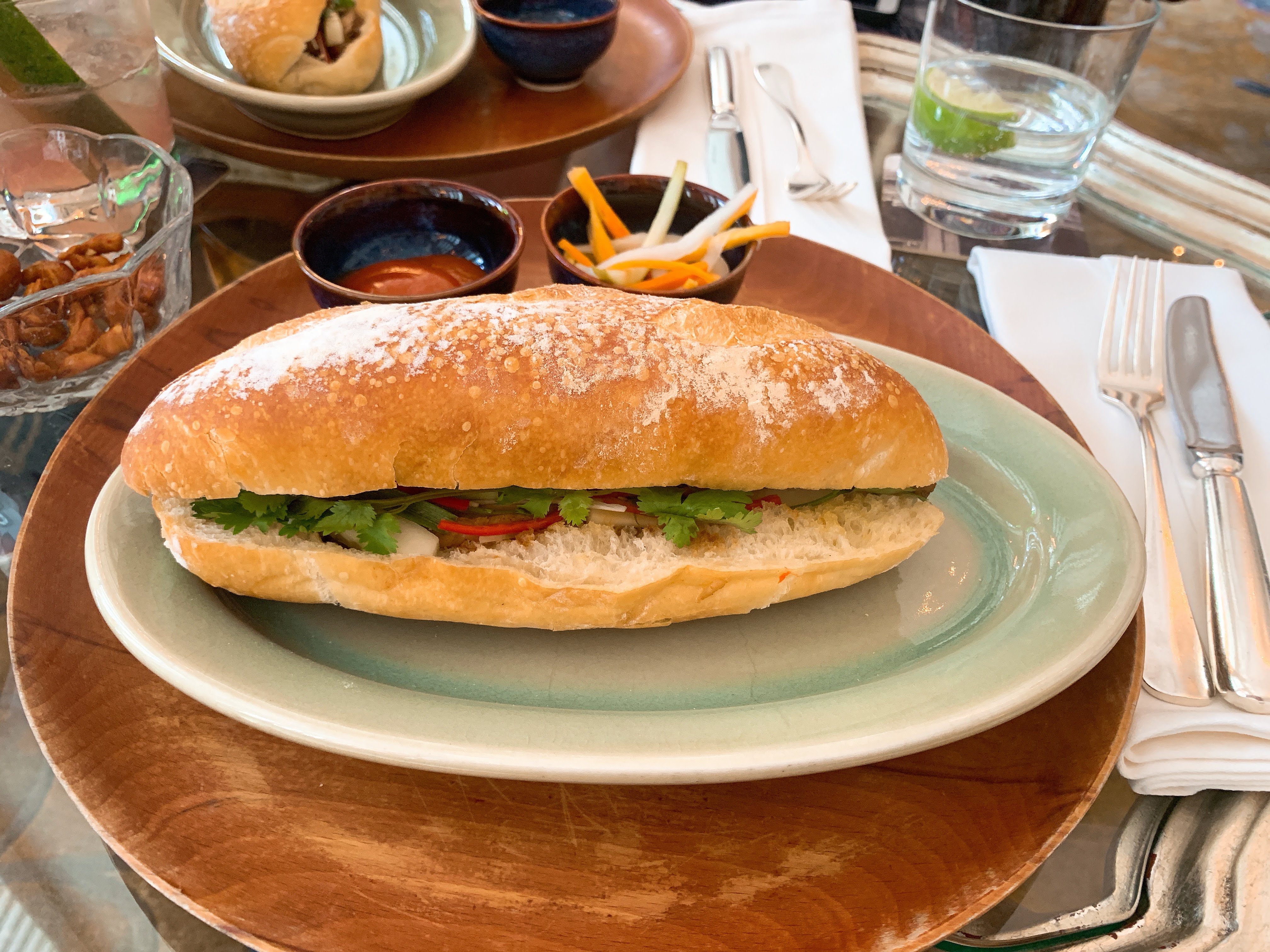 We did a tour of China Town and the surrounding areas by Cyclo – a bit like a Rickshaw but with a bike!
There is a private one like we did or a group tour which is a little cheaper.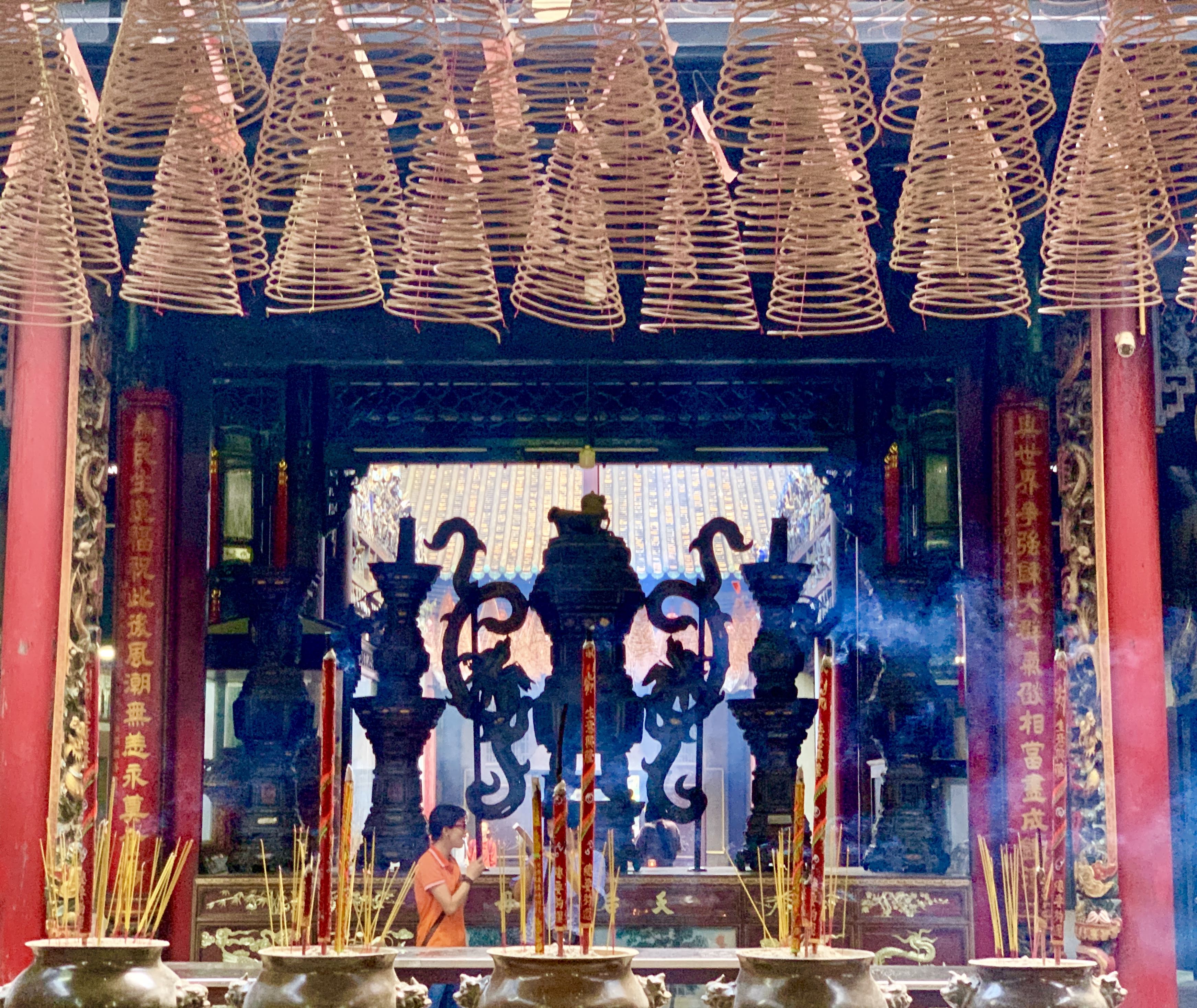 I really enjoyed the slow pace of the tour but Roving Reporter found it a little dull. We visited various tiny street markets and temples. Being on the cycle meant you could actually smell all the products as you went by. Here is a link to the Cyclo tour that we took.
There is a huge amount of history in or near Ho Chi Minh, especially regarding the Vietnam war.  The Cu Chi Tunnels were used by the Vietnamese during the war to take the enemy by surprise and keep villagers safe. You can crawl through a 100m stretch of tunnel and see the traps the Vietnamese used to kill or injure US soldiers. You can take a full or half-day trip to Cu Chi tunnels easily from Ho Chi Minh. (We did not do this but friends have enjoyed the experience)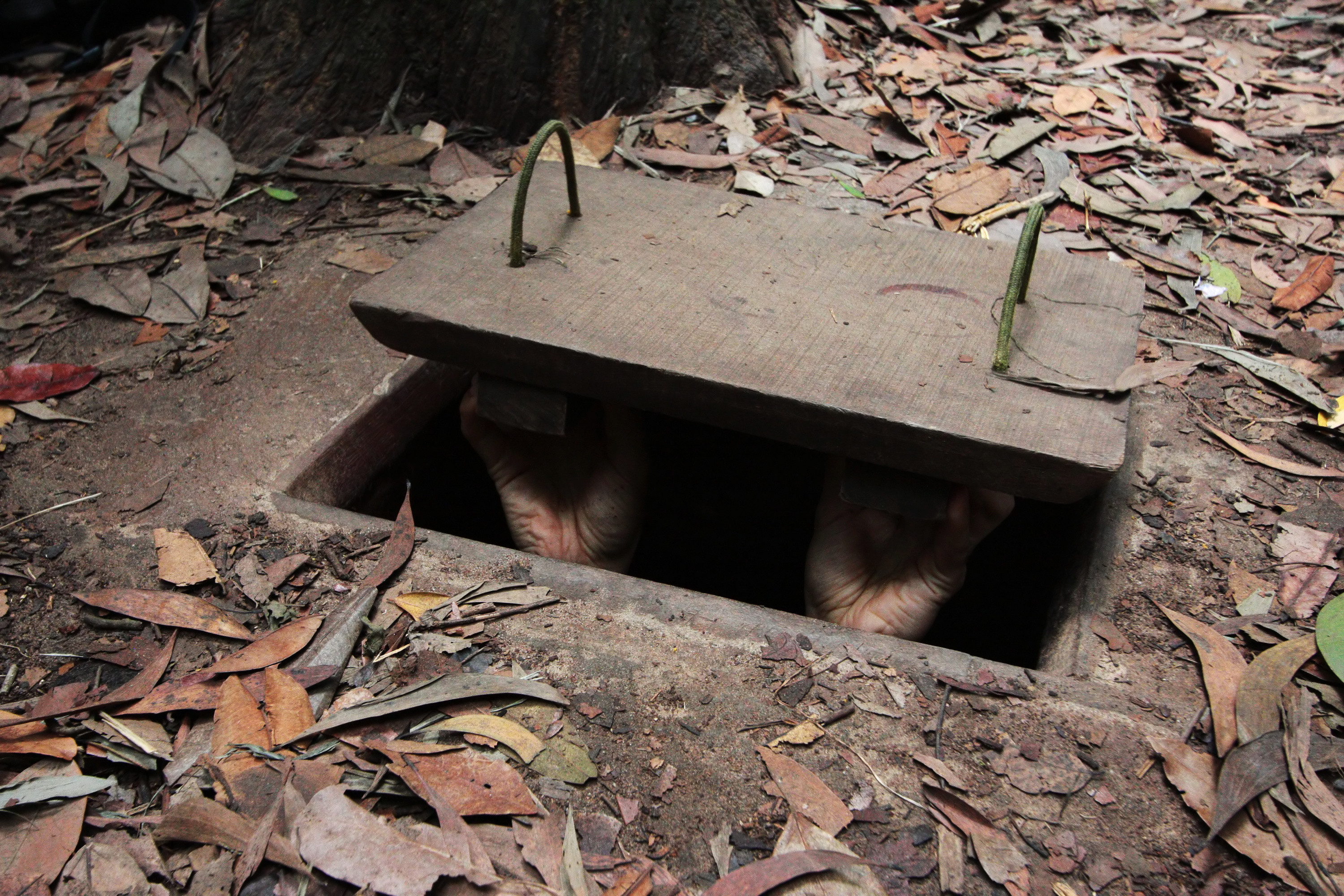 Also war-related but less claustrophobic is the War Remnants Museum in the centre of Ho Chi Minh city. We found this interesting, but it is not for the faint-hearted. Be prepared for disturbing images and accounts of the war atrocities plus a healthy dose of propaganda.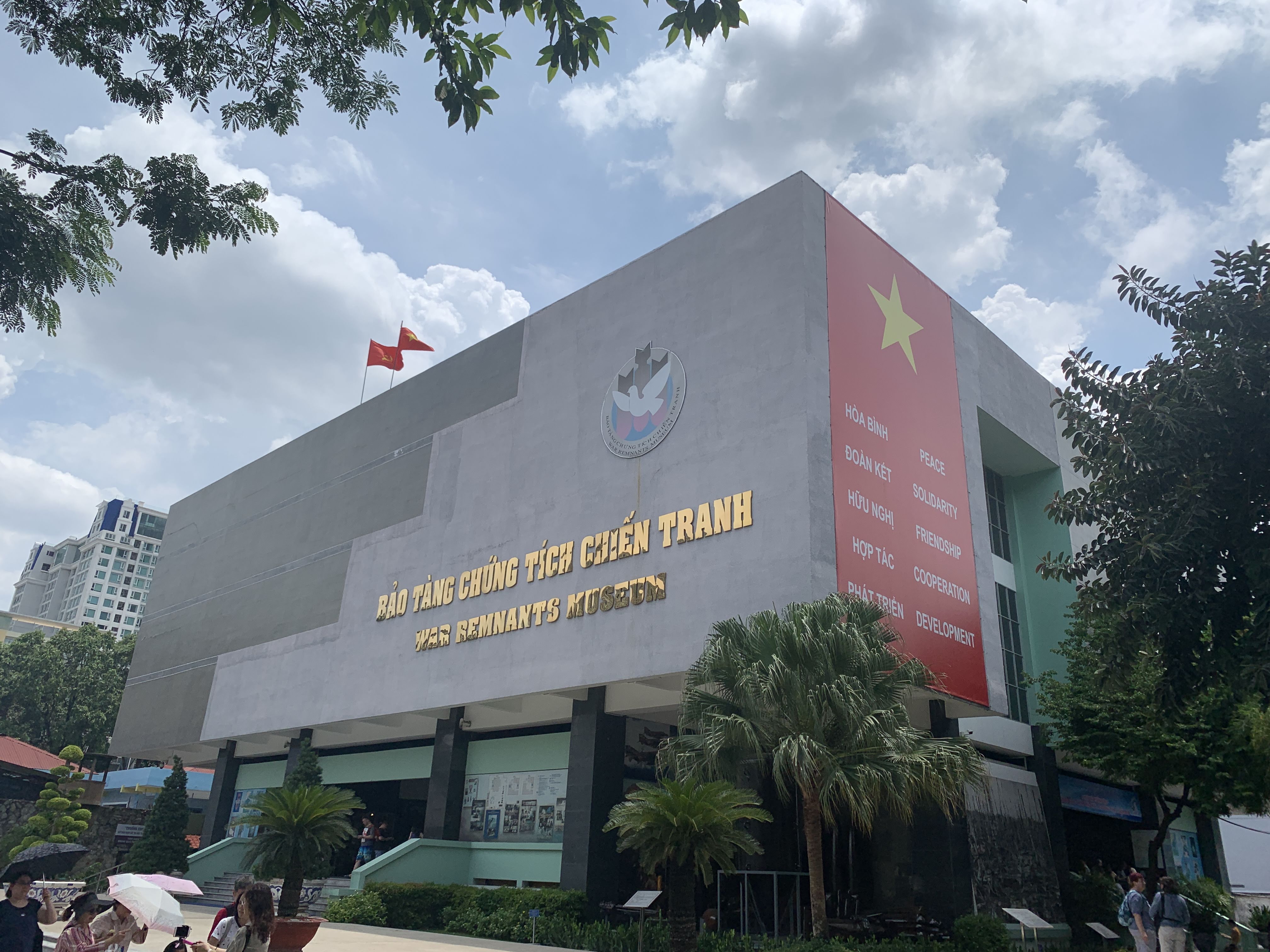 If you are an aviation geek there are lots of warplanes and helicopters on display outside.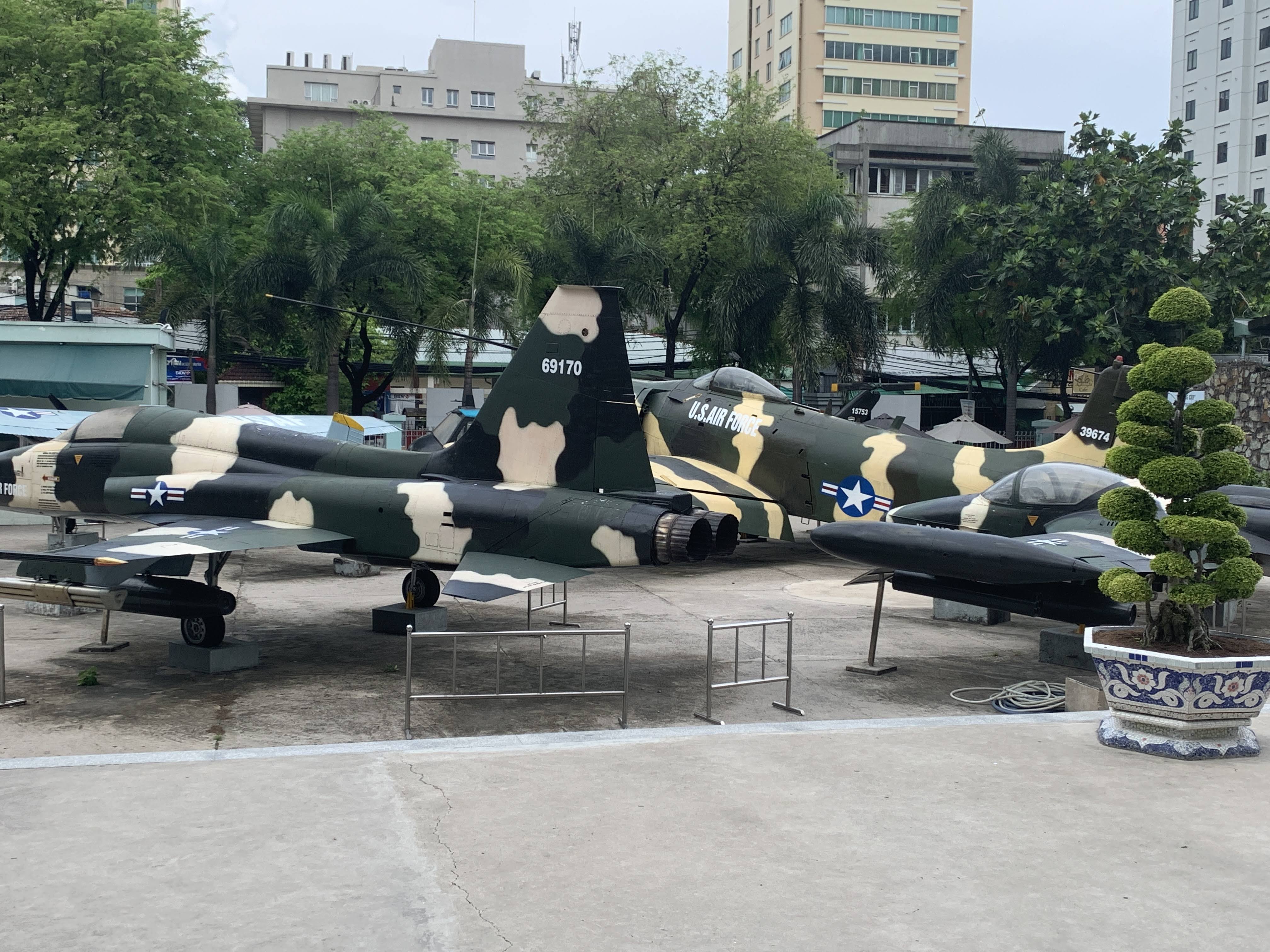 Nearby is The Old Post Office, which is well worth a visit for its beautiful interior. It is also right by the famous Notre Dame Cathedral. From here it is a short walk across the park to Reunification Palace.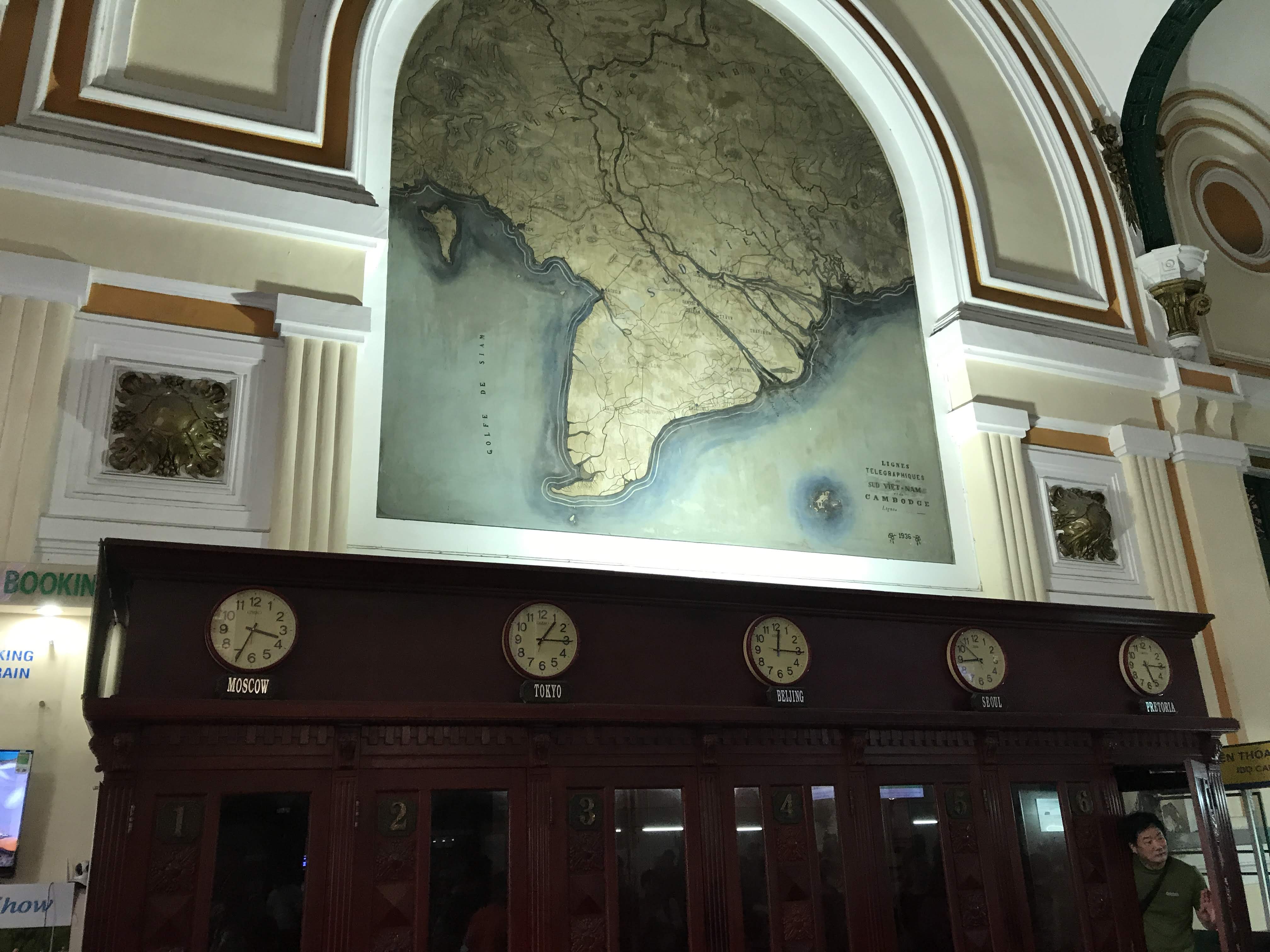 The Mekong Delta is also worth a visit but don't go expecting lots of "sights". But you do get to see how people live their life along the river and see some of the countryside. We did the VIP speedboat tour which meant that you didn't have to spend hours on a coach to get there.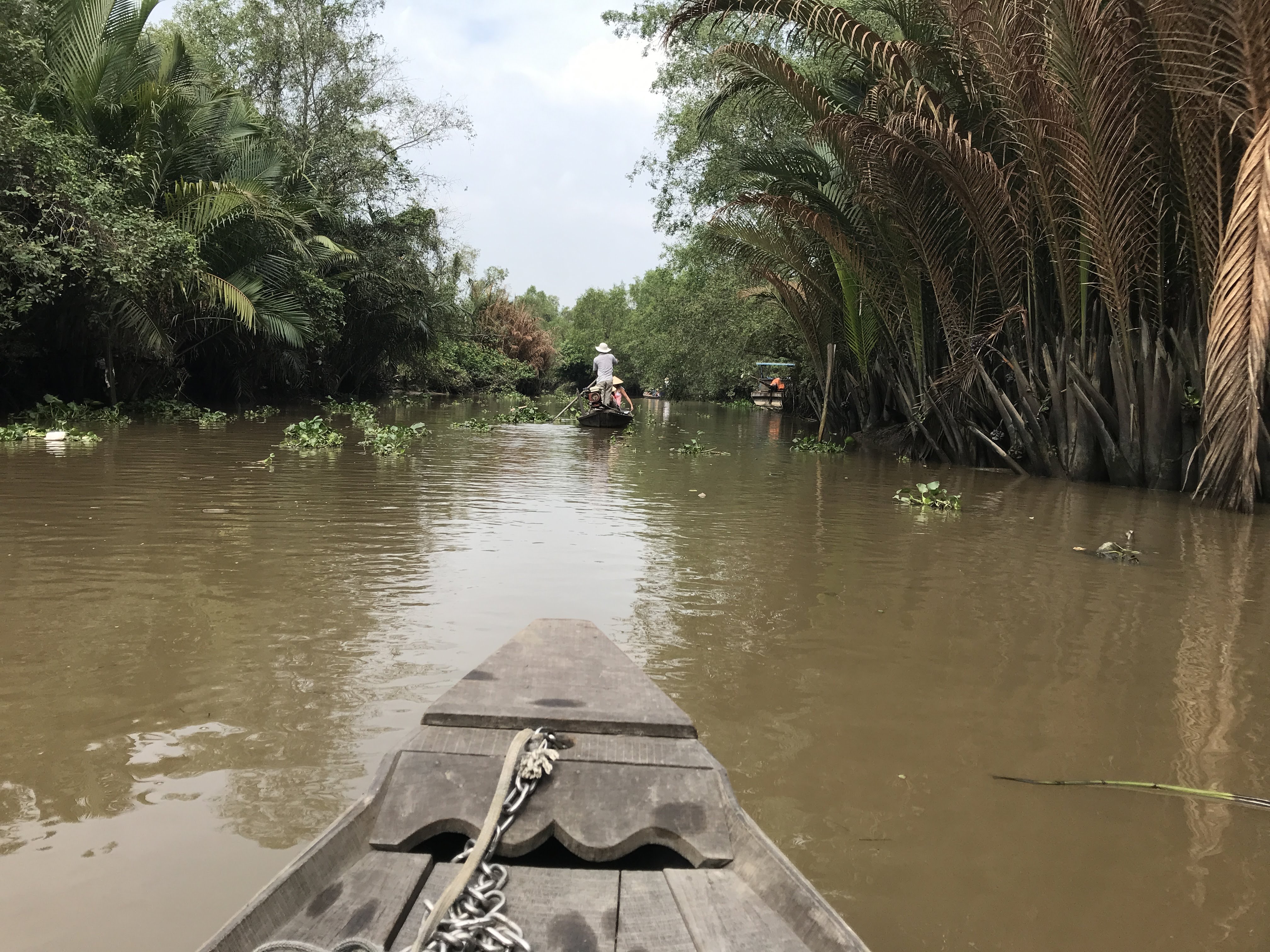 I would warn that some of the landing areas were much more on the rustic side than VIP! We visited temples, a homemade local liquor maker and then transferred into a small boat to float along the river. I also loved the Buddhist monk dog at the temple, who had a long-suffering look on his little face as he watched the food being prepared! Here is the tour that we did if you want more details.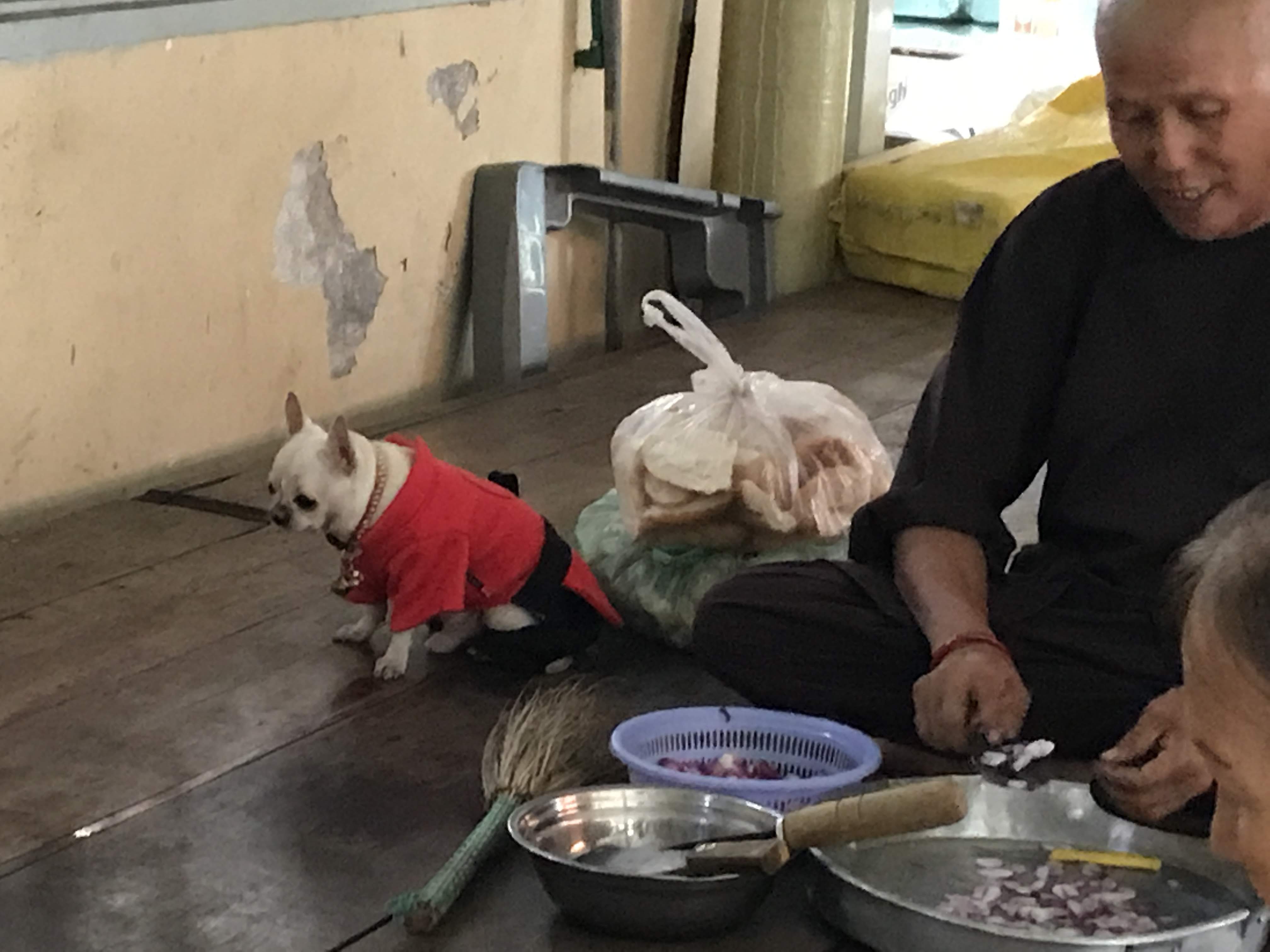 Where we ate
I found the food in Vietnam to be wonderful – very fresh, vibrant and less spicy than Thailand. There is also a thriving bar scene in the cities. There are a few must trys in Vietnam. Pho is the soup usually served with thinly sliced beef and noodles.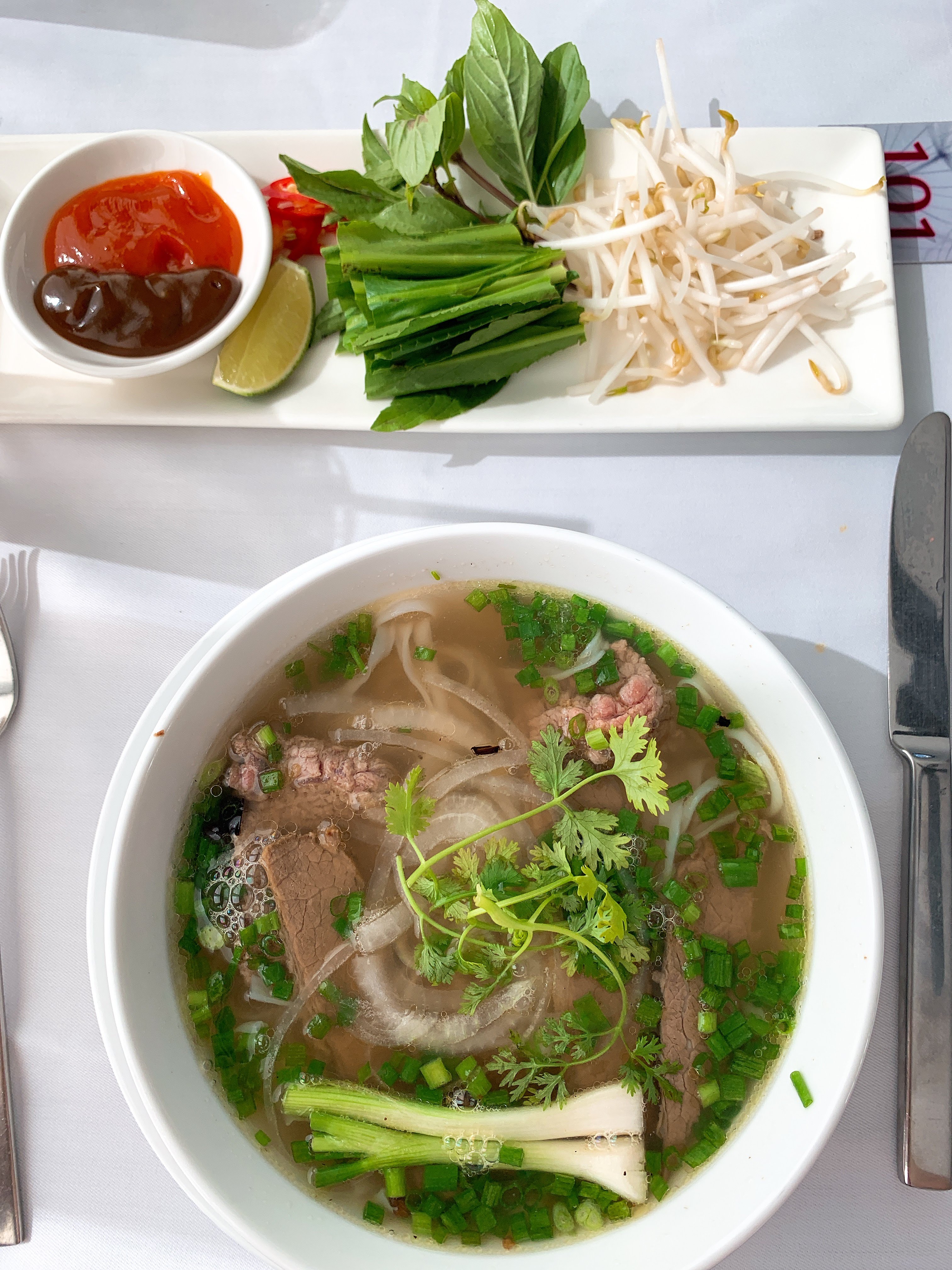 The Vietnamese pancakes, which are then wrapped in lettuce with herbs before being dipped into a sauce, is probably my favourite. The summer rolls are also very fresh tasting with lots of herbs and a punchy dip!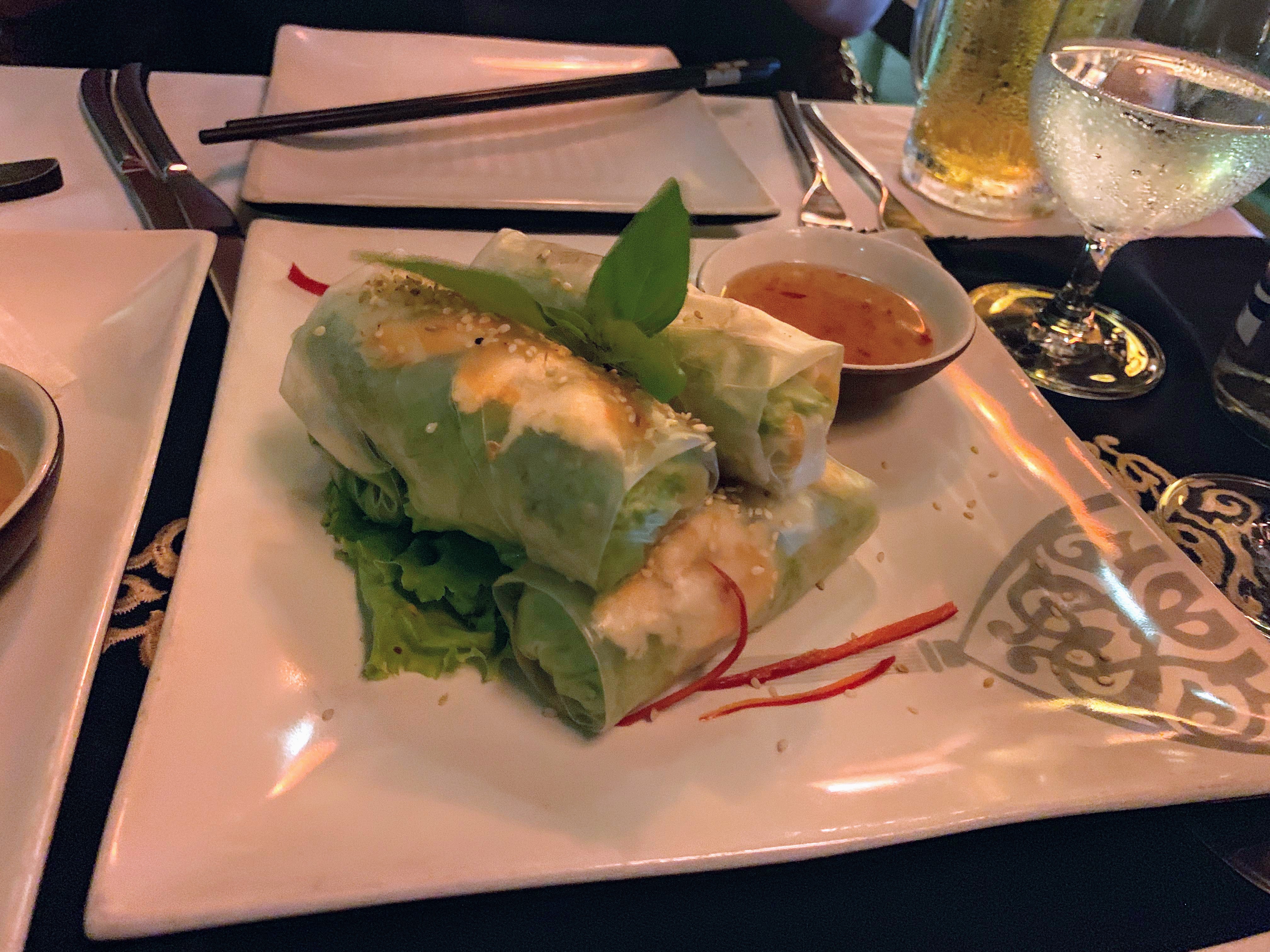 You should also have a Vietnamese coffee. It is thick and strong with an almost chocolatey taste. I liked it best served with ice and condensed milk, which the traditional way.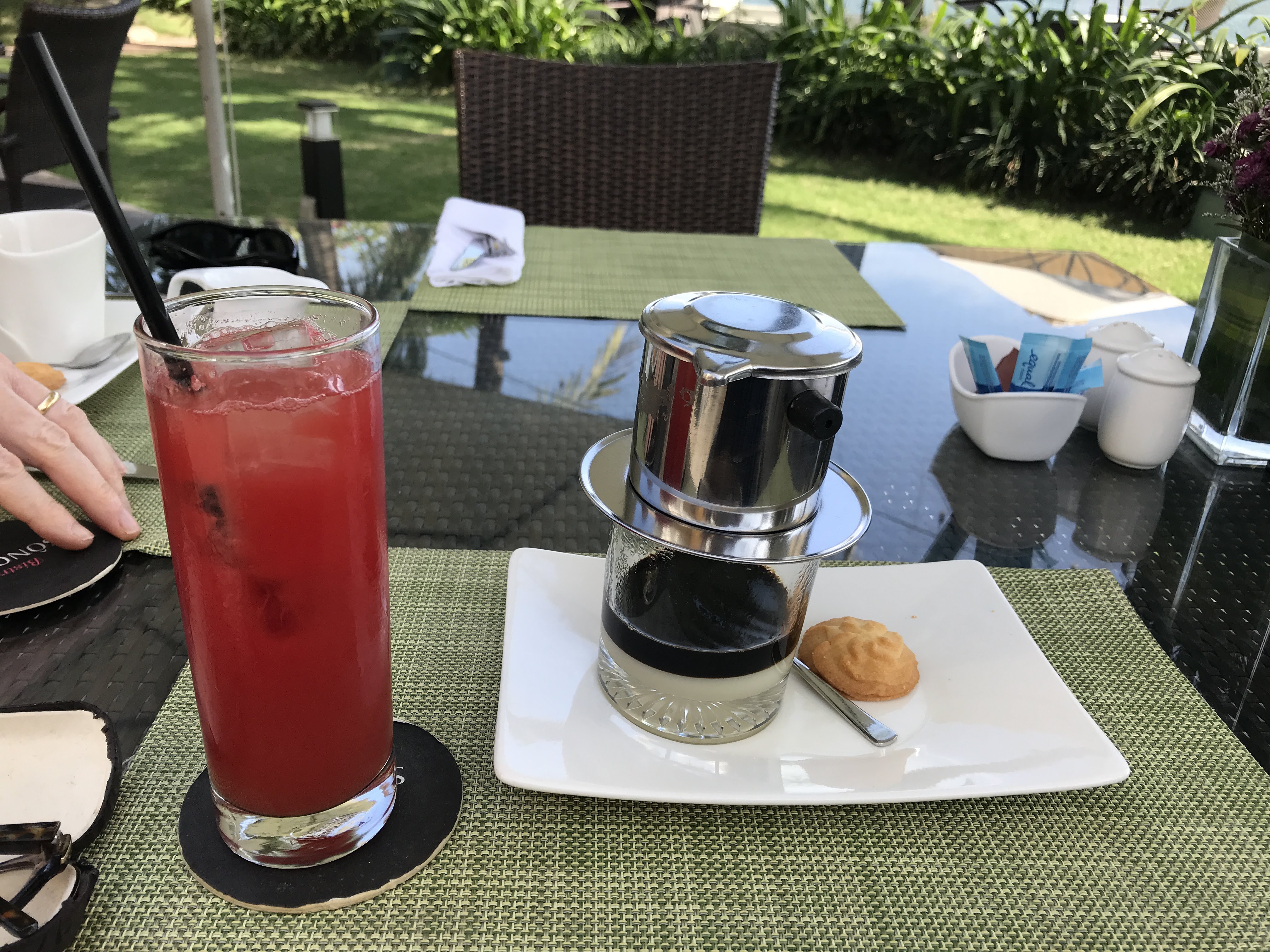 As well as recommending the Villa Song restaurant, we also returned to another restaurant I had gone to on the previous visit, the Chopsticks Restaurant which was formerly the Prime Minster's Residence. The food is fine dining Vietnamese with some unusual dishes you won't see elsewhere.
Da Nang and Hoi An

Our next stop was the Naman Retreat hotel for some R&R. This is situated about halfway between Da Nang and Hoi An. We flew direct from Ho Chi Minh on Vietnam Airlines. You can read my full review of Naman Retreat here.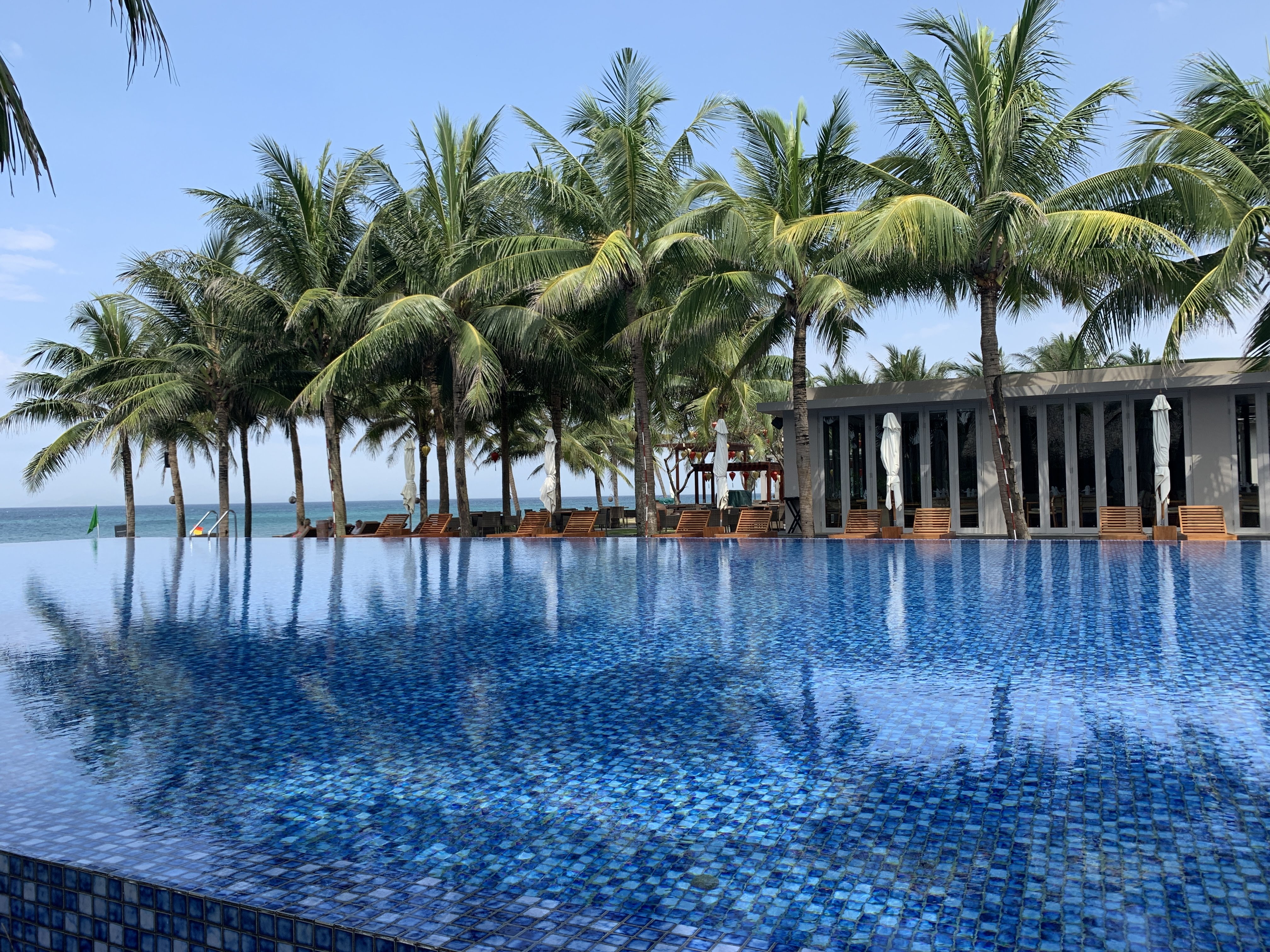 On this visit, we had the two-bedroom pool villa. It was incredibly hot, so a midnight dip in the pool was very welcome when we got back in the evenings!
You can find more information and prices on Naman Retreat here.
What to see and do
There are quite a few things to do around Da Nang and Hoi An but I will just talk about Hoi An, as that is the only place we visited. The beaches along this stretch of coast are beautiful white sand, so if you fancy a beach break, there are some great luxury hotels here which you can combine with sightseeing.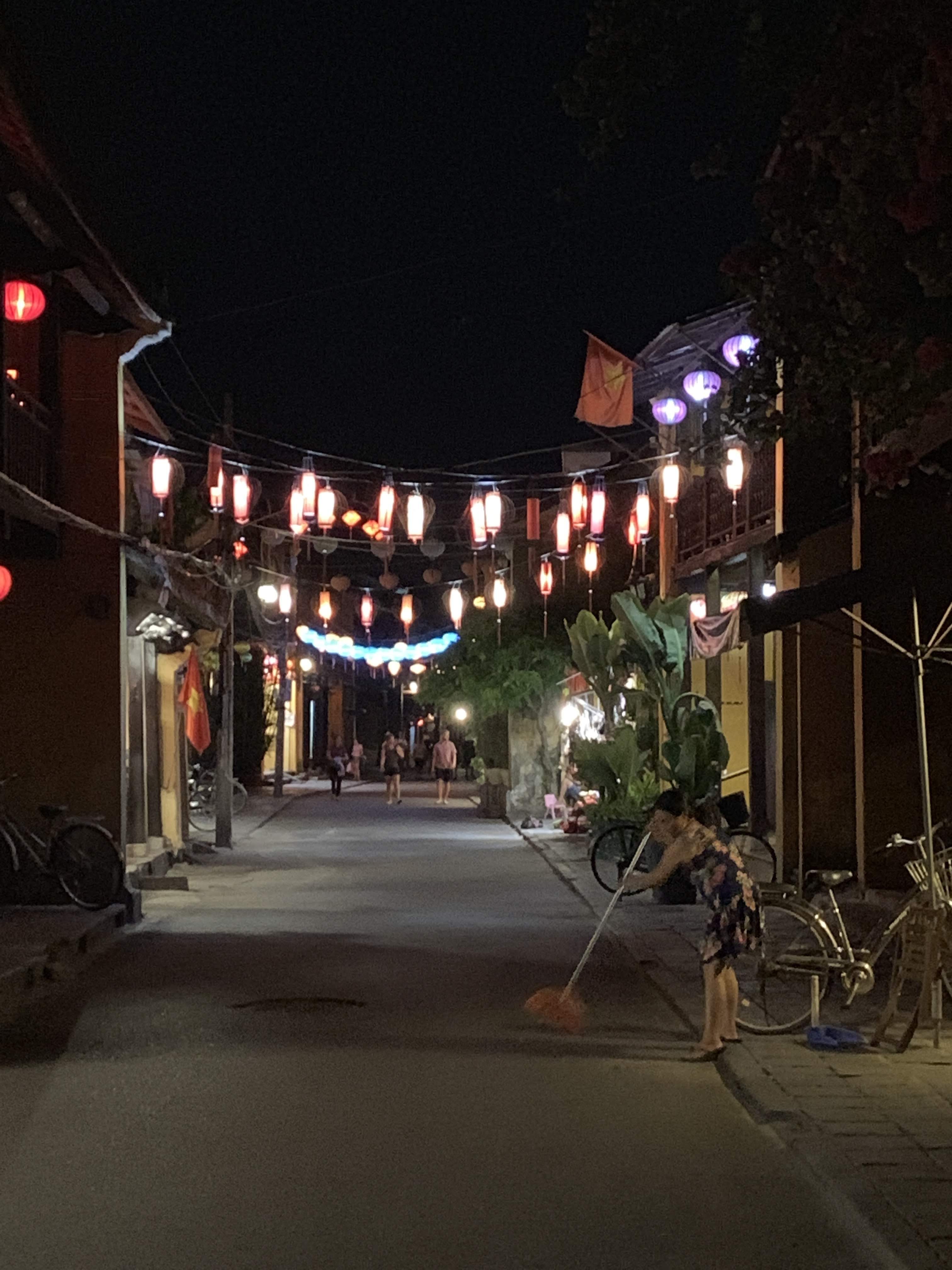 Hoi An is a must-see in my book, although it is becoming very crowded. It is a world heritage site, famous for its lanterns. The best time to avoid the crowds is usually after about 8pm.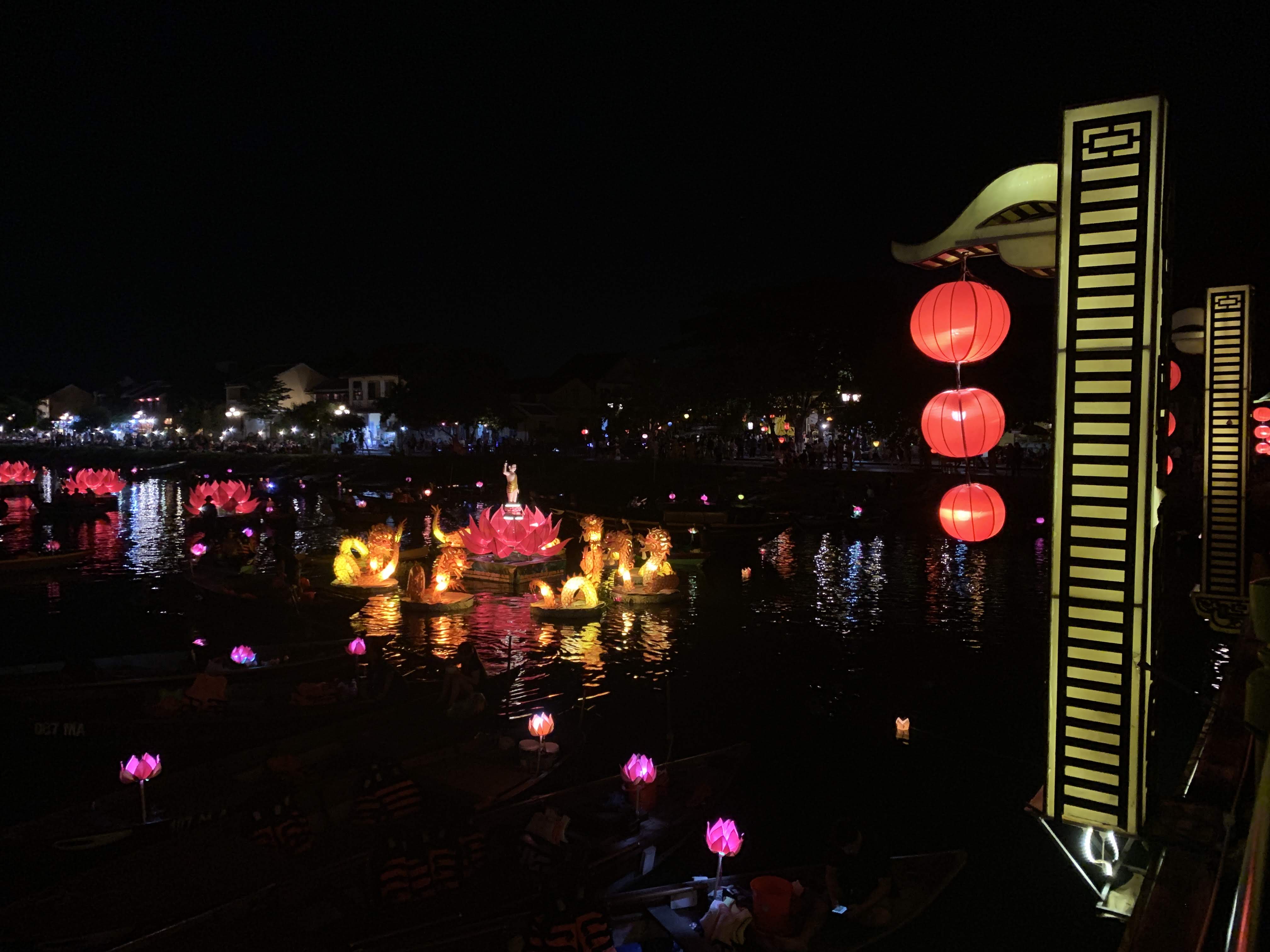 However, if you want the full experience, head there in the late afternoon to do some sightseeing in the daylight and then enjoy watching the lanterns come on as dusk falls. We found the best place to do this was across the river with a drink in hand until the crowds died down!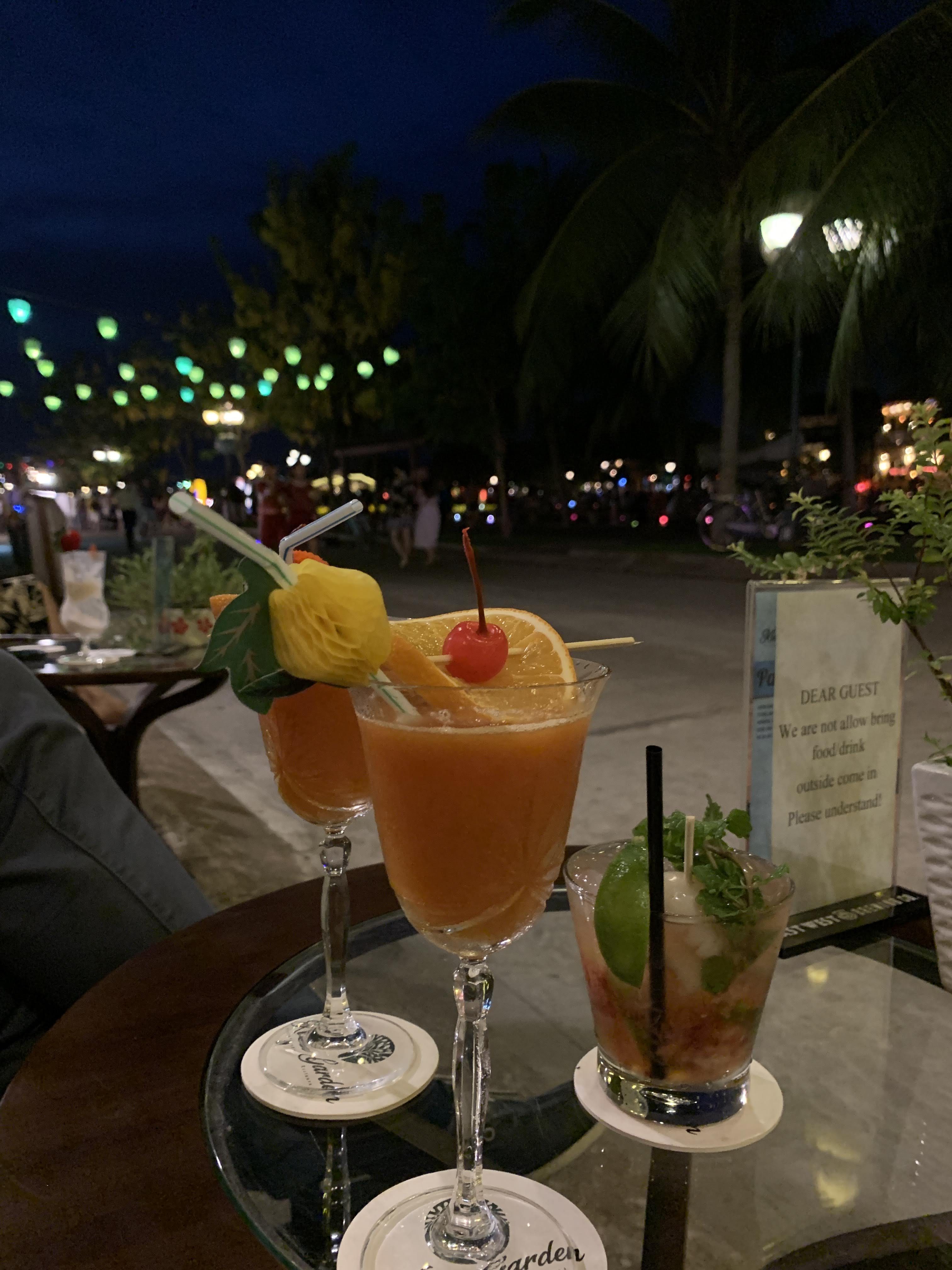 The most famous sight is the Japanese covered bridge which is lit up at night.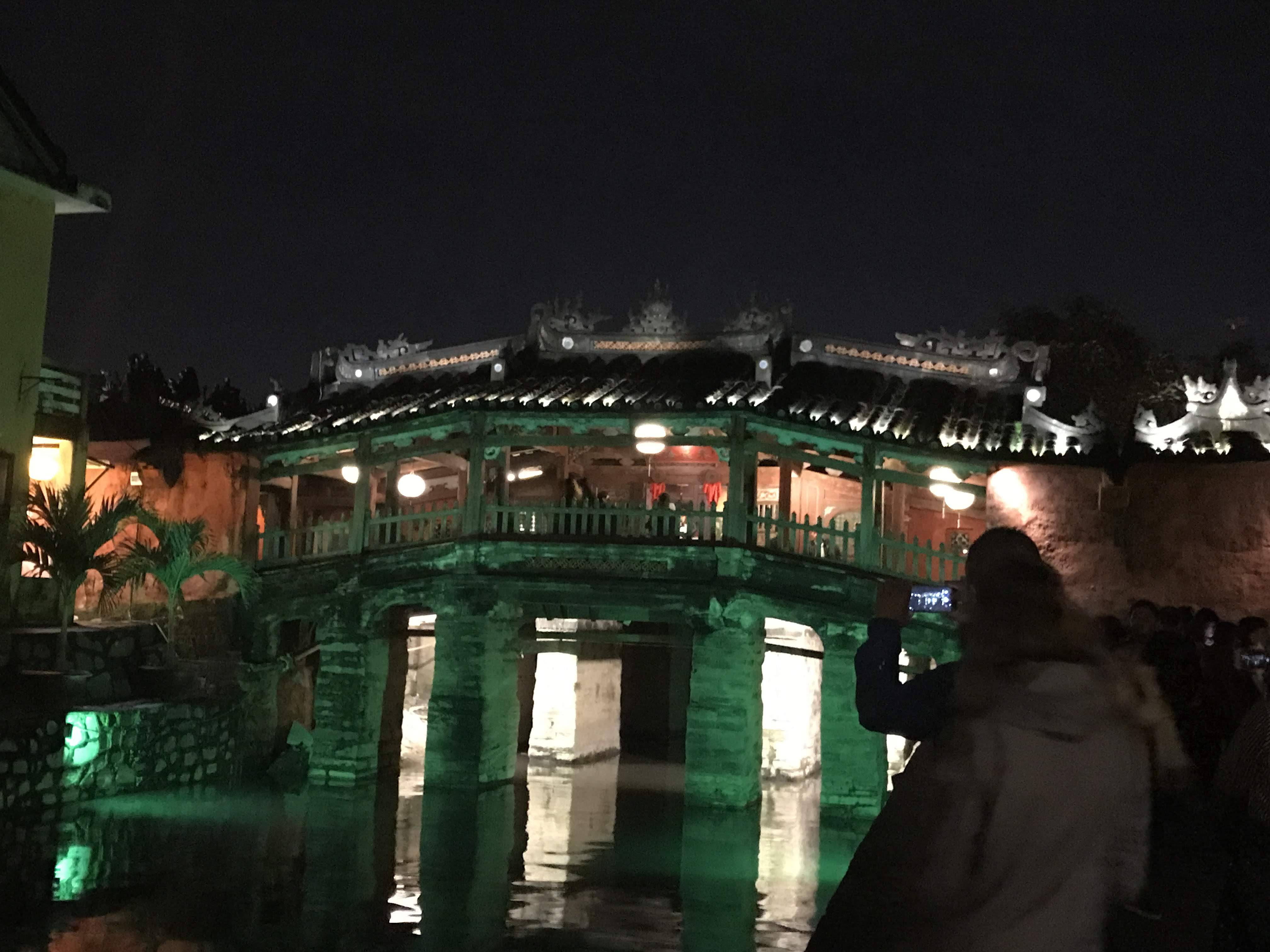 Once away from the chaos of the river and the night market, you will find a pedestrianised area of beautiful old shophouses with cafes, bar and shops. The streets are hung with muli coloured lanterns adding to the atmosphere.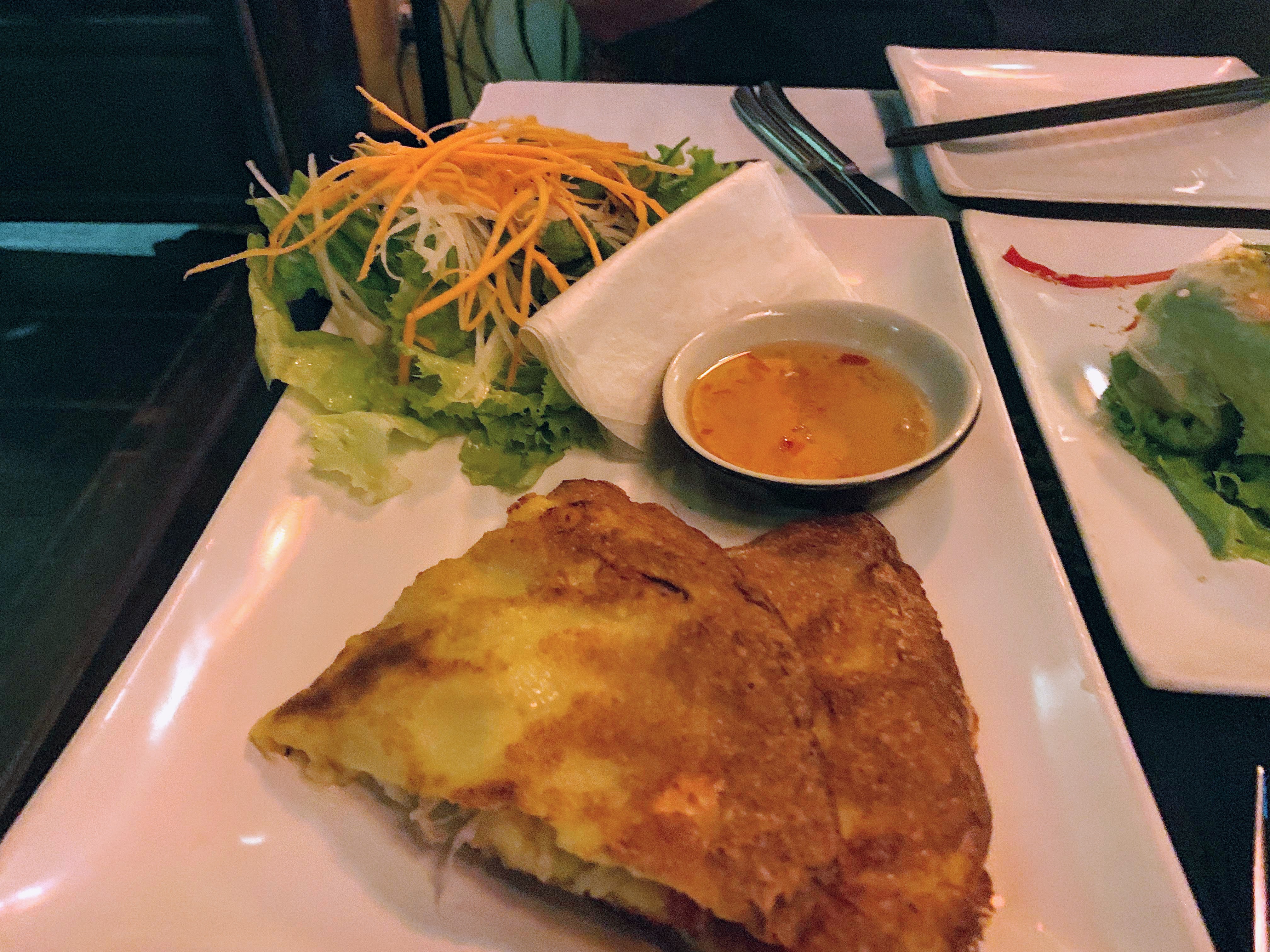 I recommend having dinner at Little Faifo for a very traditional experience. The balcony is a great way to soak up the atmosphere of the old lantern-lit streets, whilst you enjoy the best Vietnamese pancakes I have tasted.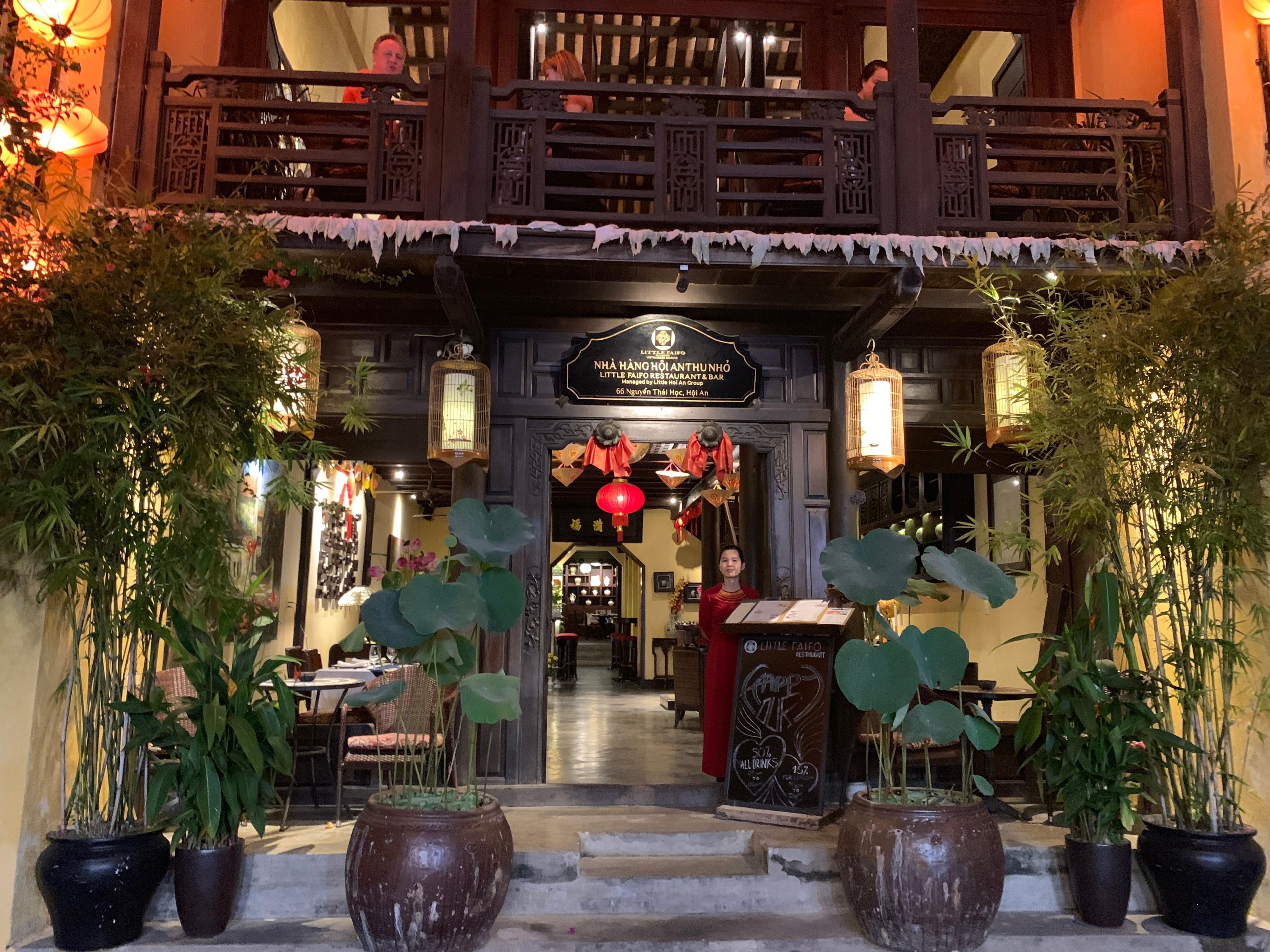 Halong Bay
We flew to Hanoi for one night and then took a private transfer to the port for the Halong Bay Cruise. We used Paradise Cruises. The transfer was much quicker than expected and only around 1½ hours.

It was pretty much a VIP experience from start to finish which even included rose petals being sprinkled in front of you as you got on the boat! We had opted for one night on board and that was enough for both us. Our main plan was to simply sit and watch the scenery go by, so we did not do any of the excursions included. Our package included wine, beer and certain spirits. I thought the wines on offer were actually pretty good. The trip started with a buffet lunch which was beautifully presented.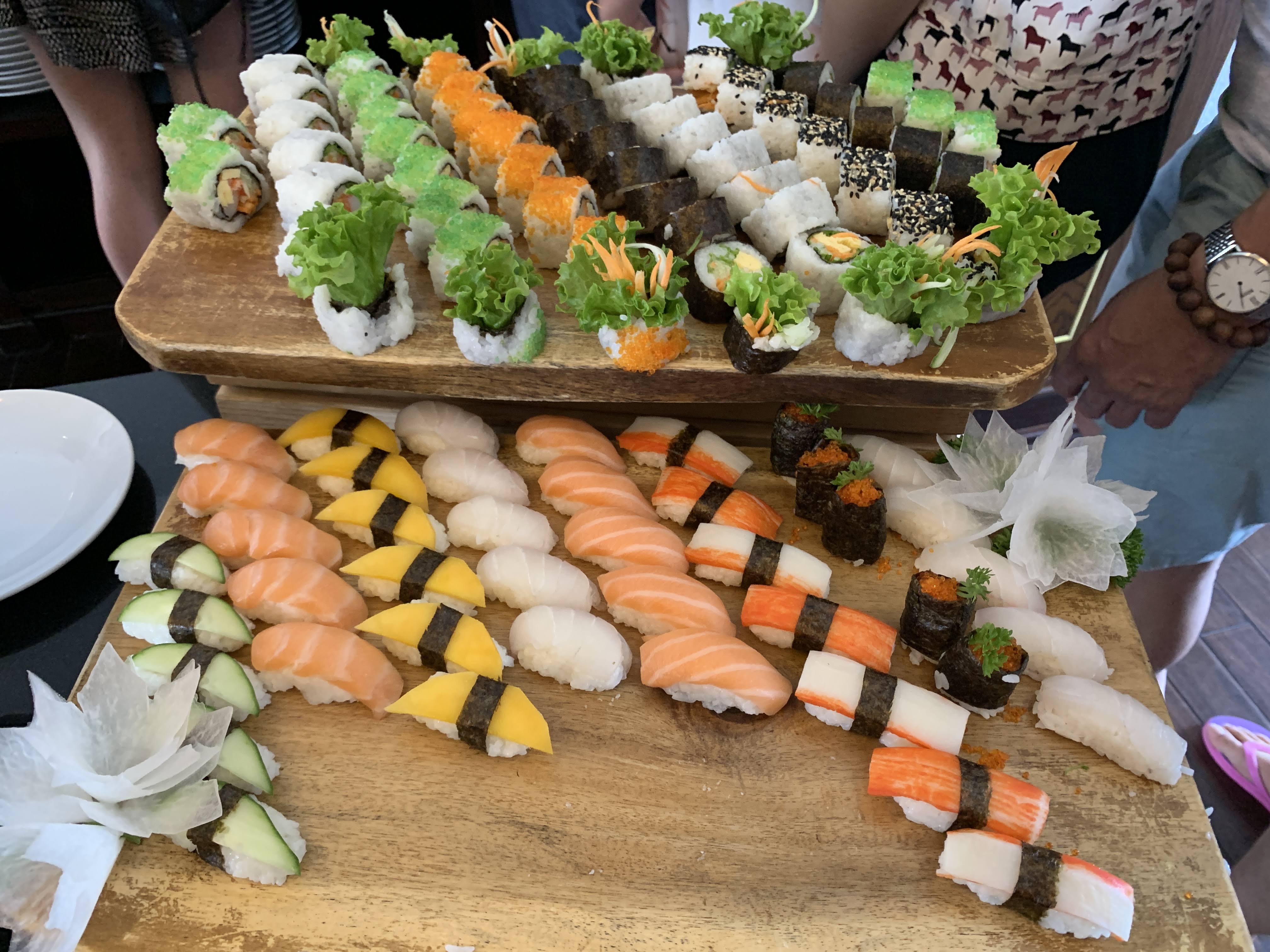 And a slightly odd welcome dance from the staff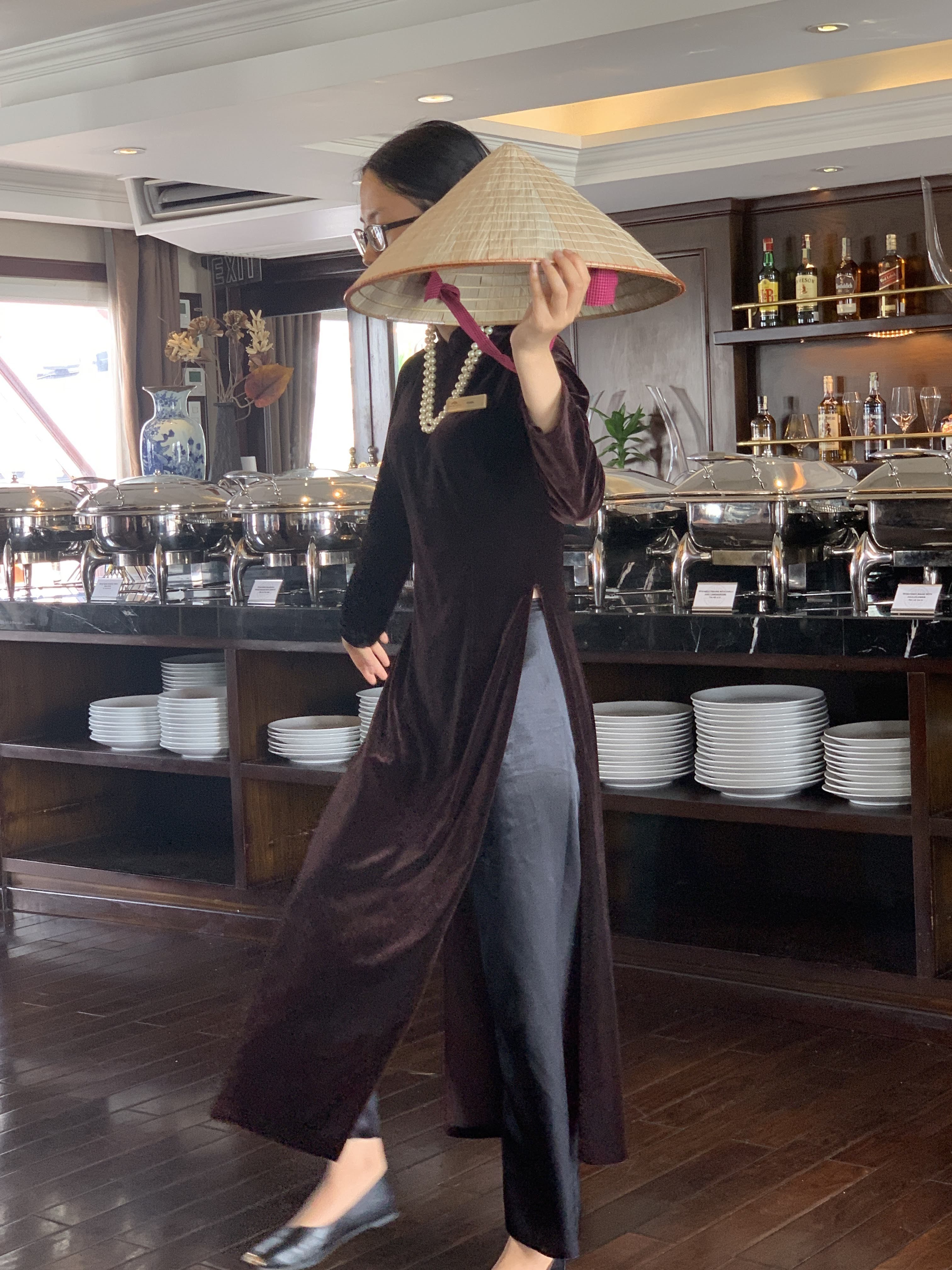 We both had a room with a balcony – one at the back of the boat and one at the front.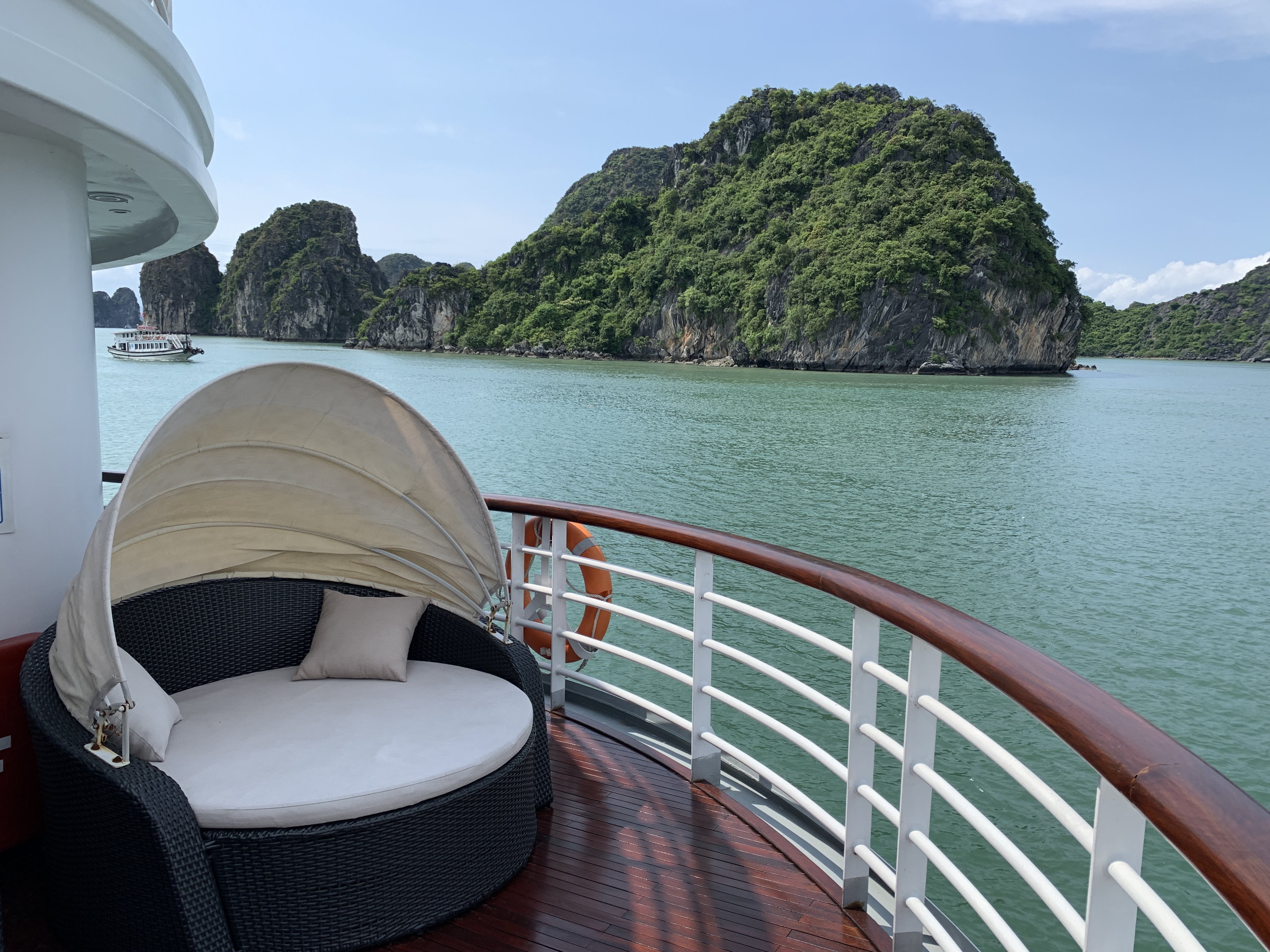 I would definitely recommend the front. The back was rather noisy with the engine noise. The rooms were spacious and pretty impressive.
As well as the rooms there were a couple of spa treatment rooms (our package included a massage each), a bar and a sundeck.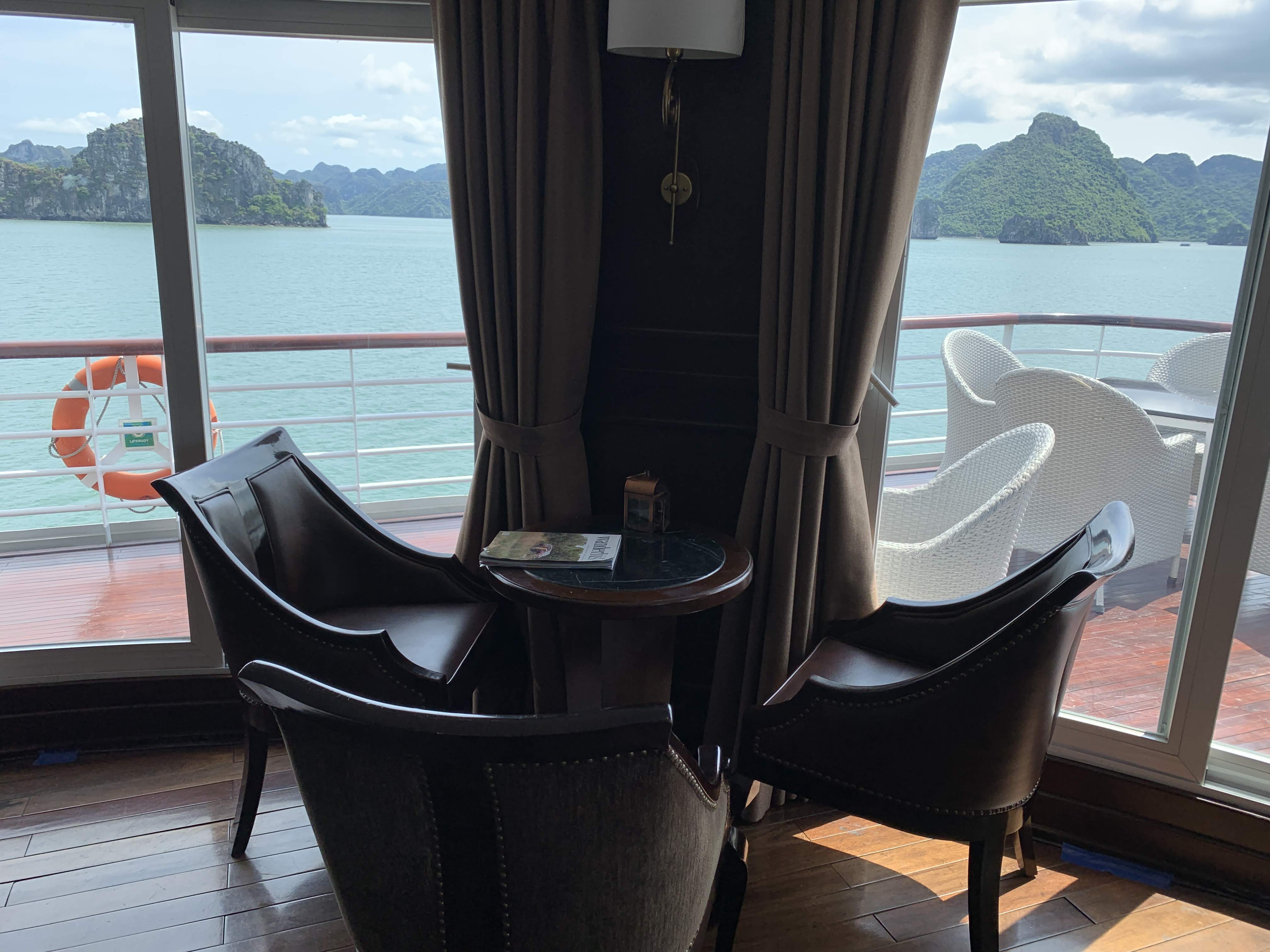 The whole ship was very well presented and the staff were charming, particularly the cruise director.
The dinner on board was very good quality and quite a formal affair. We found it surprising that some people turned up looking very scruffy in the clothes they had worn all day (it is very hot and humid at the time of year we went!).
Overall this was a beautiful experience that I would recommend to anyone, but I would not say you need more than one night.
Hanoi
We only spent a short time in Hanoi, so this will be a short section!
Hotel – Melia -The Level rooms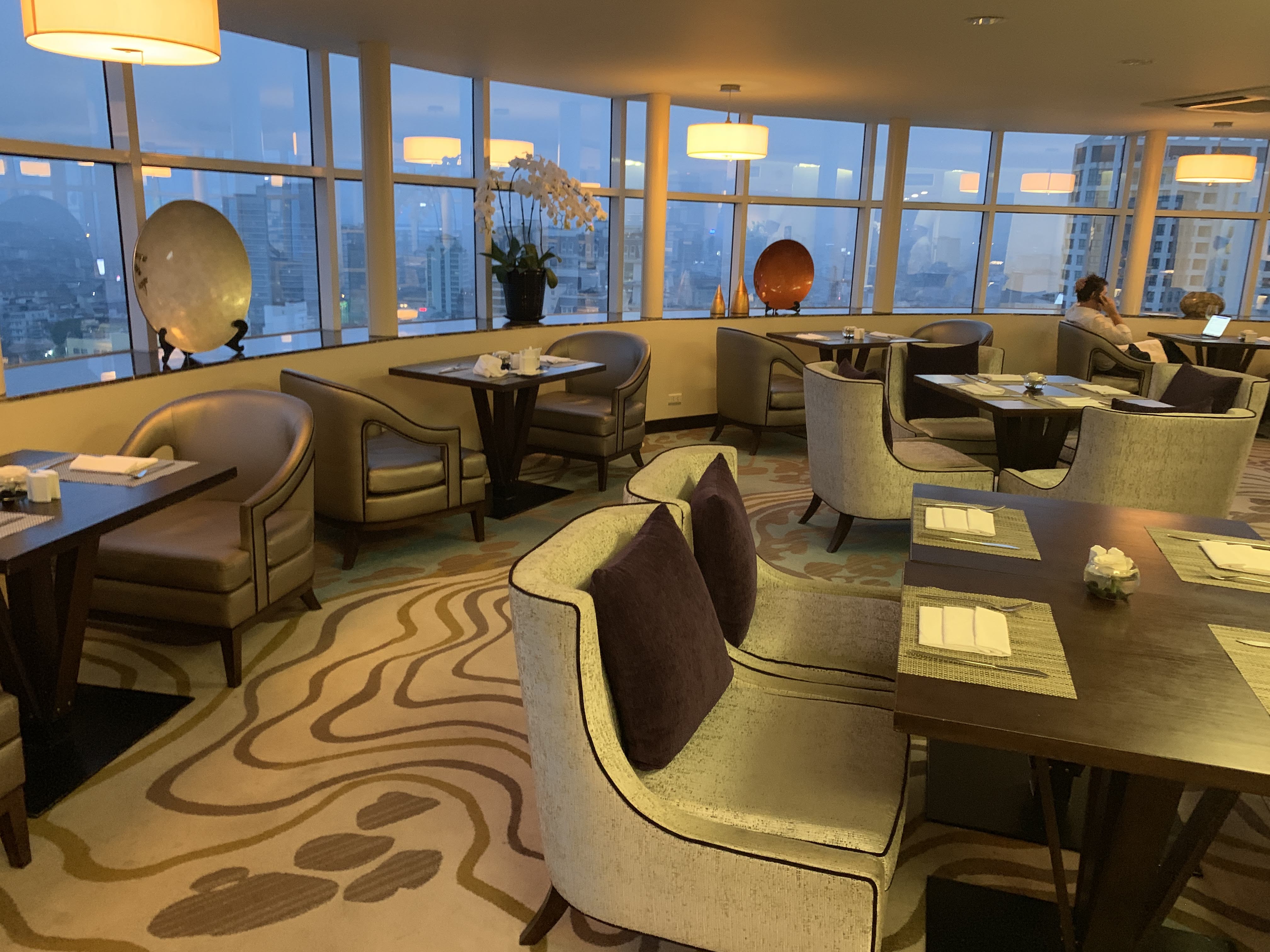 I got upgraded to a suite which was absolutely huge!
The lounge was very impressive. The staff were very keen to help if a little slow at times. There was a big spread of food at breakfast, afternoon tea and evening canapes. Drinks in the evening were particularly impressive for Asia with some reasonable quality wines with a choice of at least 6 different ones.
It was a useful place to stay if you are heading off to Halong Bay like us. The hotel kept our big suitcases for us overnight and also did some laundry for us which was dually returned to our new rooms when we got back! You can find more details and prices for the Melia Hanoi hotel here.
What to see
We did the Hop-On Hop-off bus which you can find details of here. This gave us a view of all the main sights from just across the street from the Melia. There are lots of beautiful old buildings in Hanoi and I much preferred the feel of it to Ho Chi Minh City. It feels like quite a green city with the trees, lakes and parks. We also tried to visit the Old Town at night but it was incredibly busy so we gave up after a short time!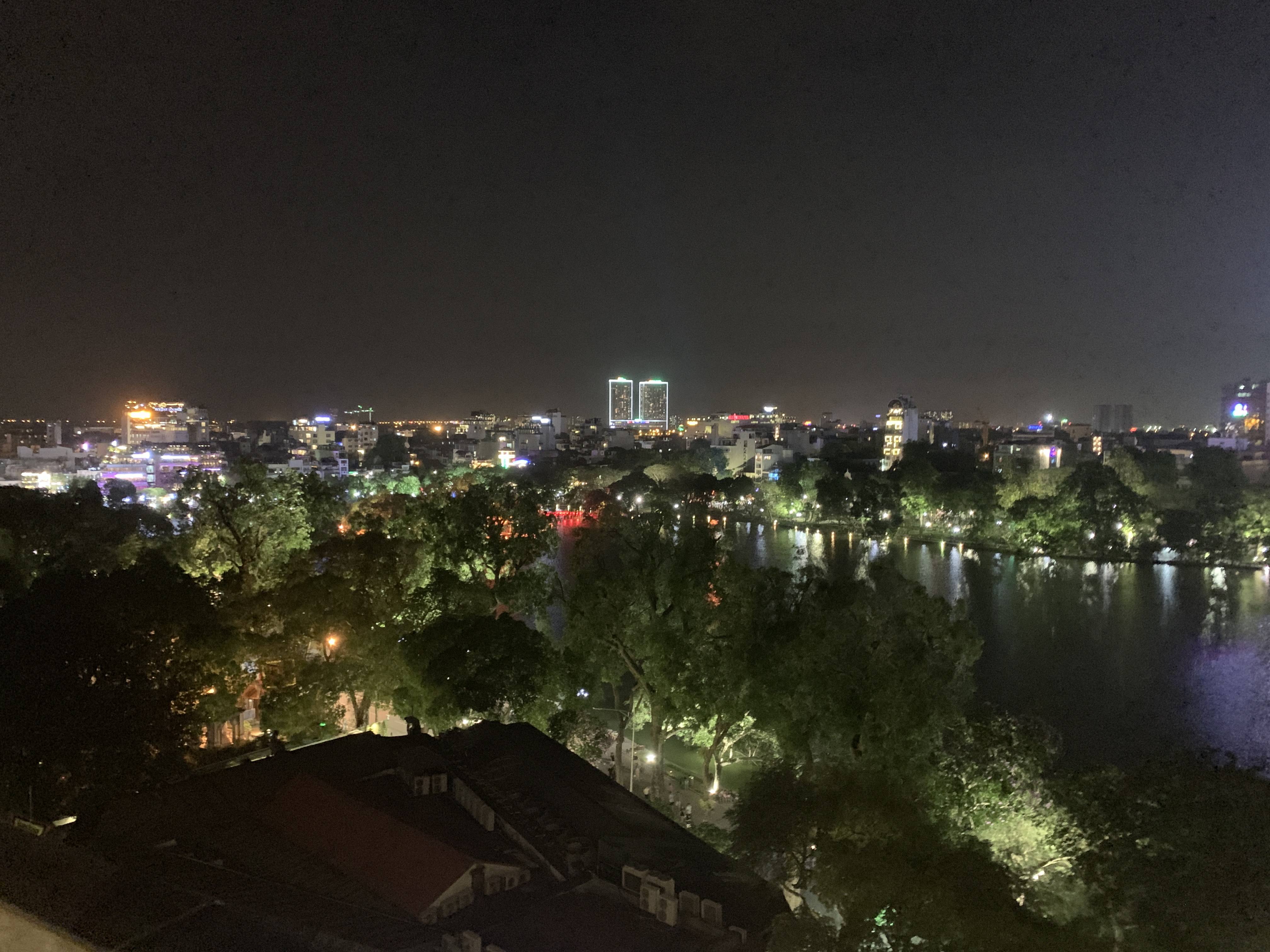 Vietnam in general
I love Vietnam, although Roving Reporter wasn't quite as enamoured as me. There is a definite language barrier, even when you are both speaking English it doesn't mean you are communicating! Often they will say yes but not really have understood you. I found the Vietnamese to be lovely people but sometimes a little shy! Service was often slow or hit and miss, even in 5* hotels. The Four Seasons in Da Nang and the Park Hyatt were the only two places were it was OK and the prices were quite frankly ridiculous at the Four Seasons for food in Vietnam.
Vietnam is a very varied country weather and landscape-wise as it is very long, with a climate that can vary dramatically from one city to another. It pays to look at the weather for when you are planning to go, as it may be a lot cooler than you think.
It is best to change currency once you are there and you can do this easily at the airport. There are also several places at the airport selling sim cards if your mobile plan does not cover this.
Vietnam is definitely becoming very busy with tourists now, and in a few years it will be like Thailand has become in the main tourist parts. I already found Hoi An way too busy at the peak dusk time! So if you want to go, now is the time to do it!