Hilton offer free nights in the Caribbean, Latin America & Hawaii for stays until December 2021
Hilton in the Caribbean, Latin America, and Hawaii are offering guests a free night for stays booked all the way through to 31st December 2021 (meaning that stays can occur in 2022, if there is availability, as long as booking occurs before that date).
Properties can be found across the main Hawaiian islands; Mexico; the Caribbean (including the Bahamas, Barbados, and Jamaica); Latin American destinations such as Colombia, Puerto Rico, the Dominican Republic and Belize; and even Bora Bora in the South Pacific.
The offer of a free night is based on the length of the stay of anywhere from three to six nights, though 'fifth night free' seems to be the most common option (making the deal equivalent to 20% off the total price).
Each hotel has a different offer, so make sure you check which one works best for you. Also, guests must book at least three nights in advance to take advantage.
See the full list of properties on the Hilton website here, and we have rounded up a few of our favourites below.
Note: the offer is subject to availability, black out dates may apply and participating hotels are subject to change without notice.
Hilton Hawaiian Village, Oahu
A popular, family-friendly Hawaiian hotel, the iconic rainbow towers sit at the far end of Waikiki Beach with views across the ocean.
This one is offering fifth night free.
Ho'olei at Grand Wailea, Maui
A stunning property set amongst the Wailea Resort, guests can enjoy privacy in their own two story town house, with access to the beach and all the hotel facilities.
This one is also offering fifth night free.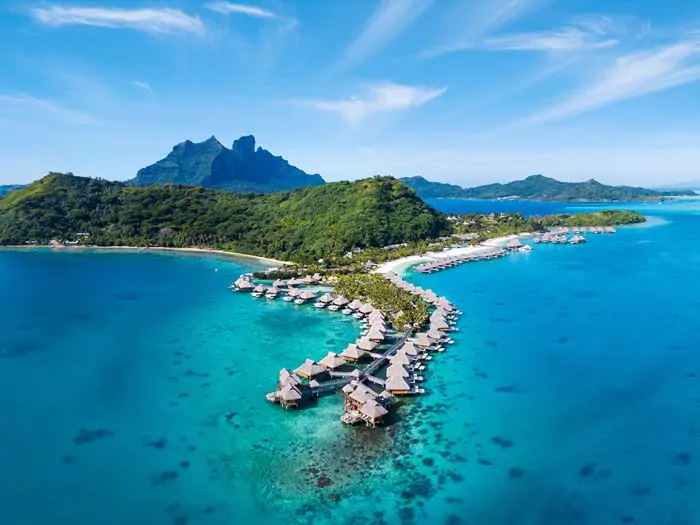 Conrad Bora Bora Nui
Bora Bora…need we say more? A bucket list destination for many, a stay at the award-winning Conrad Bora Bora Nui offers a range of traditionally designed bungalows (including overwater ones) and suites offering direct access to the stunning blue ocean.
This property is offering the fourth night free.
Zemi Beach House, Anguilla
This boutique hotel is set right along the beachfront, and offers guests a quiet retreat with a luxury spa and direct beach access, as well as four different pools.
This property is offering the fifth night for free.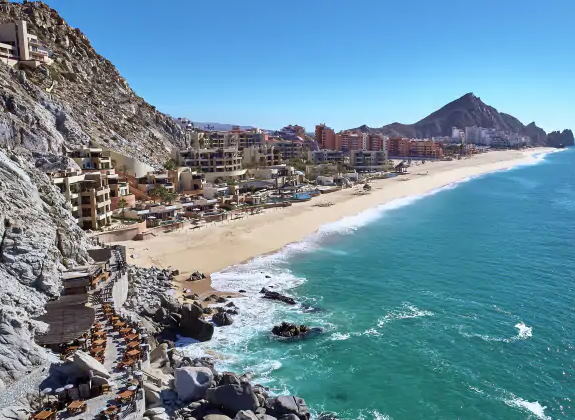 Waldorf Astoria Los Cabos Pedregal, Mexico
Set amidst the cliffs of Los Cabos on the Baja Peninsula, this five-star property features private plunge pools in all rooms and suites, and is within walking distance to the beach.
This property is offering the fifth night free.
Virgin Hotels Glasgow to debut in 2022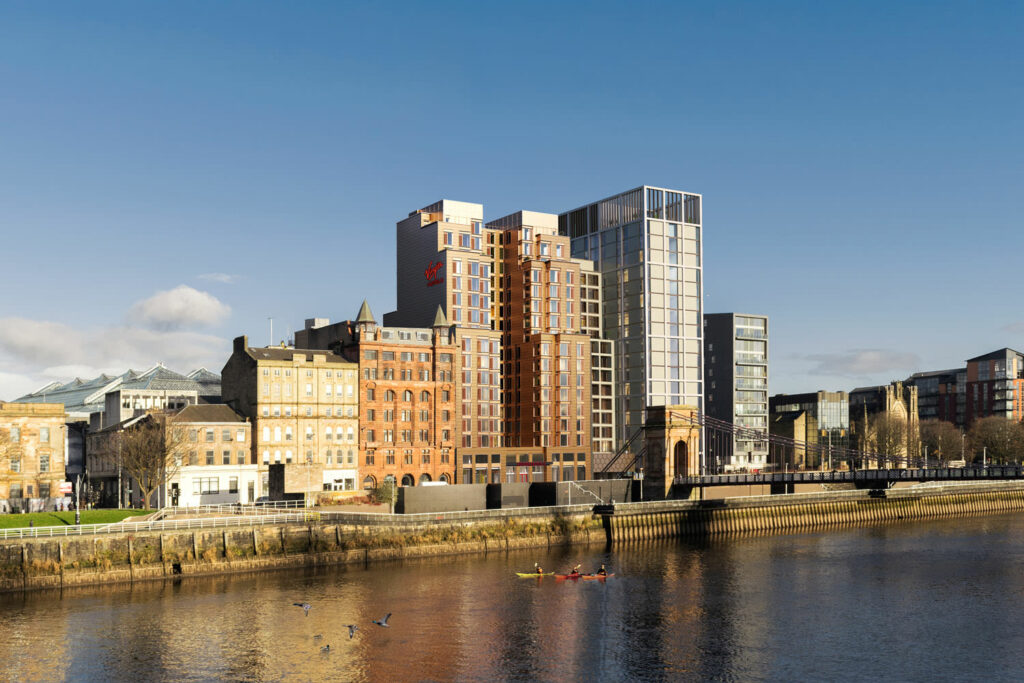 Virgin Hotels have announced that the chain is planning to open and operate a brand, snazzy new hotel in Glasgow. The property is expected to open sometime next year, and will be only the second Scottish hotel to be signed and managed by the brand.
The location will be right in a prime city centre position overlooking the River Clyde, sitting amongst the heart of Glasgow's shopping area.
Featuring 242 Chambers and Grand Chamber suites, the hotel will provide guests with panoramic river views and an ideal base for exploring the city. There will also be meeting and event spaces, and several dining and bar options, including the Funny Library Coffee Shop, a communal workspace that serves Laughing Man coffee, the brand co-founded by Hugh Jackman.
Richard Branson, founder of the Virgin Group, said that the location had special meaning to him.
"Glasgow is a dynamic city with a rich history that is extra special to me as my wife Joan is a proud Glaswegian. Since launching our first property in 2015, Virgin Hotels has established a beloved brand, always ensuring that our offerings embrace and showcase the local community culture for all travellers to enjoy; and this property will surely do the same."
Virgin Hotels Glasgow will be completed in partnership with owner and developer Silk Property Group, architect firm 21st Architecture, RM funds as financial partner and Siggis Capital as the asset manager.
Glasgows popularity with tourists has grown over the last decade (obviously minus 2020) and it is believed that this will increase further in 2021 as locals set out to explore their own backyards. Known for its friendly locals, beautiful architecture and vibrant nightlife, Glasgow is only an hour from Edinburgh and easy to get to from all over the UK.
"We are thrilled to announce this exciting development in the vibrant city of Glasgow," said James Bermingham, chief executive of Virgin Hotels.
"Glasgow features distinctive art, music, shopping and much more, making it the perfect destination for our newest hotel. We look forward to welcoming locals and visitors alike to enjoy our distinctive lifestyle experience."
The hotel will be located at 236-246 Clyde Street, just a short walk from Argyle St train station and St Enoch shopping centre.
The property is the next in Virgin Hotels' rapidly growing portfolio, which also includes Virgin Hotels Chicago, Virgin Hotels Dallas, Virgin Hotels Nashville and recently opened Virgin Hotels Las Vegas.
Virgin Hotels New Orleans will also be opening this summer, as well as Virgin Hotels New York City this fall. Virgin Hotels Edinburgh and Miami are planned for 2022 and beyond.
A look behind the scenes of Air France's new safety video
Lots of airlines have been forced to update their safety messages lately, to include new information for passengers pertaining to the COVID-19 pandemic. We recently covered the hilarious Air Alaska video, which you can see here, and the new Etihad video showcases some of the country's most beautiful tourist destinations.
Air France have stepped up to the unofficial challenge set years ago by Air New Zealand – boosting their safety video game. Filmed using actors in October last year, the video debuted in late February and is expected to be shown across the fleet for around the next five years.
The Air France safety video is recorded in both French and English, and, according to its website, 'declares its love of France by taking us on a stroll through its most iconic places'.
Iconic indeed; the video takes passengers to sites such as Versailles, the Eiffel Tower, the French Riviera, the Louvre and the Opera Garnier, and cleverly showcases aspects of French culture, include fine dining, ballet, art and fashion.
The film is fun to watch, while still ensuring accurate safety information is conveyed, and the behind-the-scenes version (see below) features interviews with the director and actors, unseen footage and backstage moments.